Sometimes DIY holiday gifts are the BEST! We have a collection of homemade gift ideas that anyone would be glad to receive!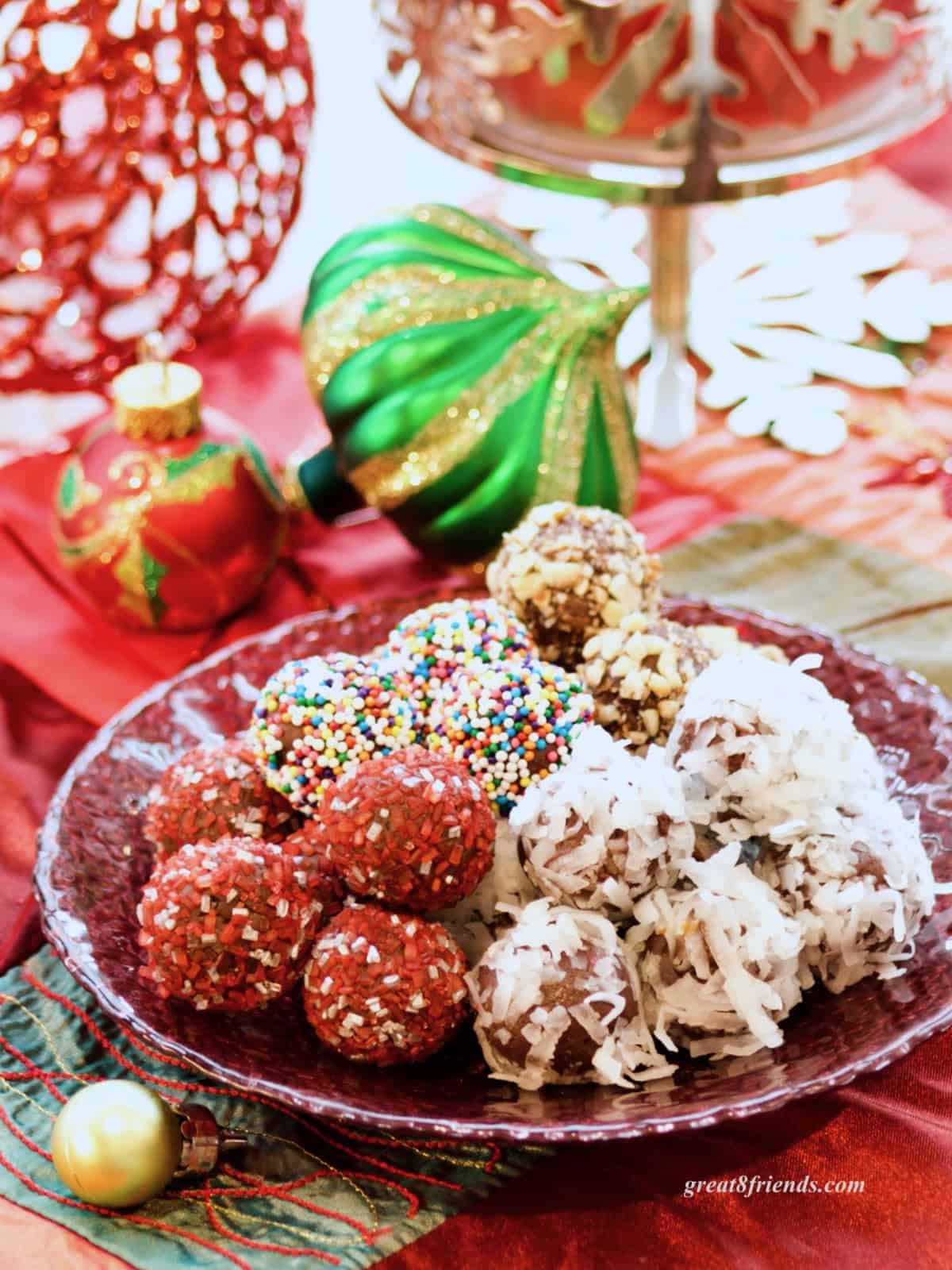 Isn't it Gr8 when the doorbell rings and a friend has delivered a homemade goody? Last Christmas we received a loaf of Chocolate Rum Cake from a friend, and boy was it heavenly! I remember the flavor to this day, chocolate-y, moist and just a hint of rum.
A homemade gift means that the giver spent time and energy creating something special just for you.
And we all know that it's better to give than receive, right? So how about spending a day making DIY holiday gifts, some delightful and delectable goodies to surprise your friends!
With the holidays upon us, choose a day on your calendar, make your shopping list and get to work!
Cookies
Cookies are always a good idea, and most cookies freeze really well. We have Gr8 freezer instructions for you.
The cookie of choice for Kyle's son is her No-Bake Peanut Butter Kiss Cookies. I guarantee you will make friends with this recipe. It is divine...and the best part is...no baking required!
In my family, Snickerdoodles are the favorite cookie. So I always make sure to bake a couple of batches and have them in the freezer.
Believe me, you can never have too many of these cinnamon-y gems!
If you love Almond Cookies as much as I do, then these will be part of your treat gifts. Jurga shared this delicious cookie recipe...Gr8 for any time of year!
Check out all of our cookie recipes and pick your favorite!
Candy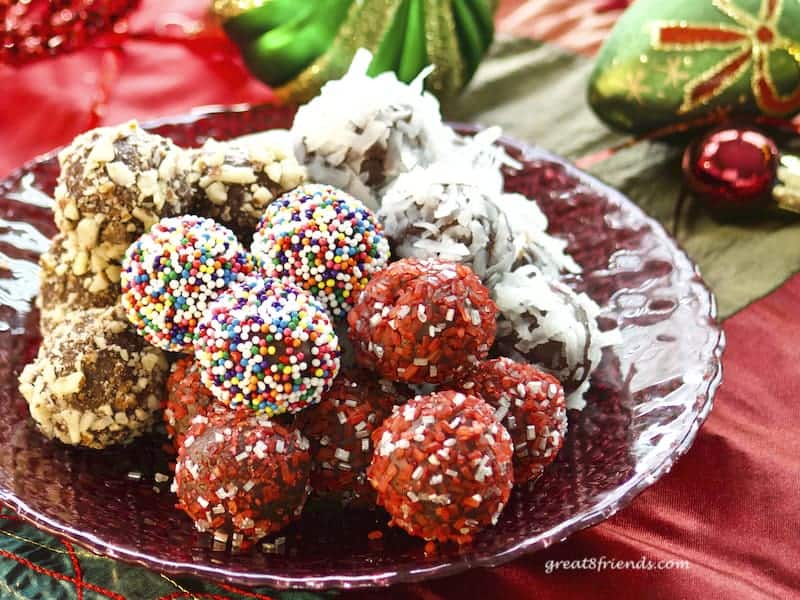 These gorgeous orbs are homemade Chocolate Truffles. SOOOOOO easy and decadent and delicious. Who wouldn't love to get a box of these gems?
Kyle makes a white and dark chocolate Peppermint Bark... I dare you to stop at just one piece! Wrap them up quick, or you won't have any left to give away!
And our all time favorite here at Great 8 Friends is Jurga's English Toffee...crunchy, chocolatey amazingness.
Your family and friends will request it year after year. Have a toffee making party so everyone can get in on the fun!
This Creamy Caramel recipe can be doubled, tripled or quadrupled to make a giant batch. Simply wrap them up and delight your friends and family.
We have lots more candy recipes to choose from!
Bread!
Who doesn't love homemade bread?
Quick Bread (No Yeast Required)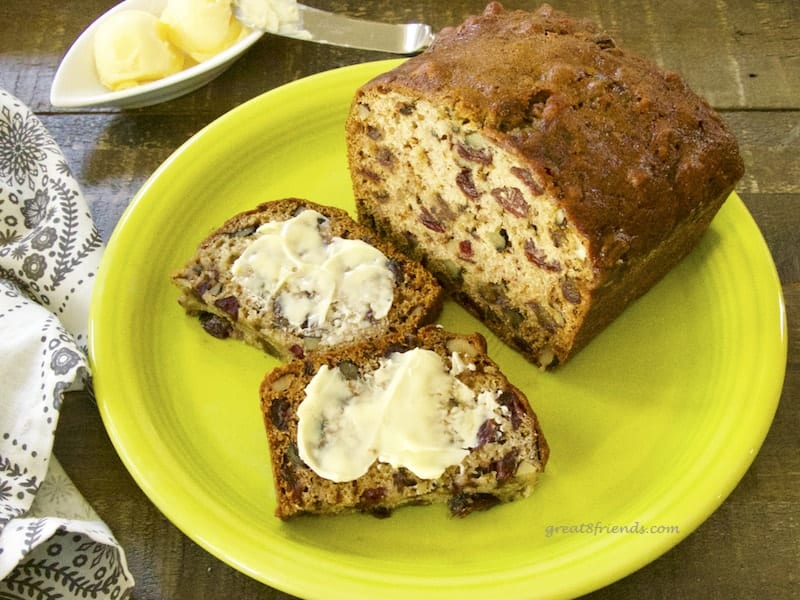 This Cranberry Date Nut Bread has all the flavors of the season and you can make small loaves for lots of gifts.
Start with Frozen Bread Dough!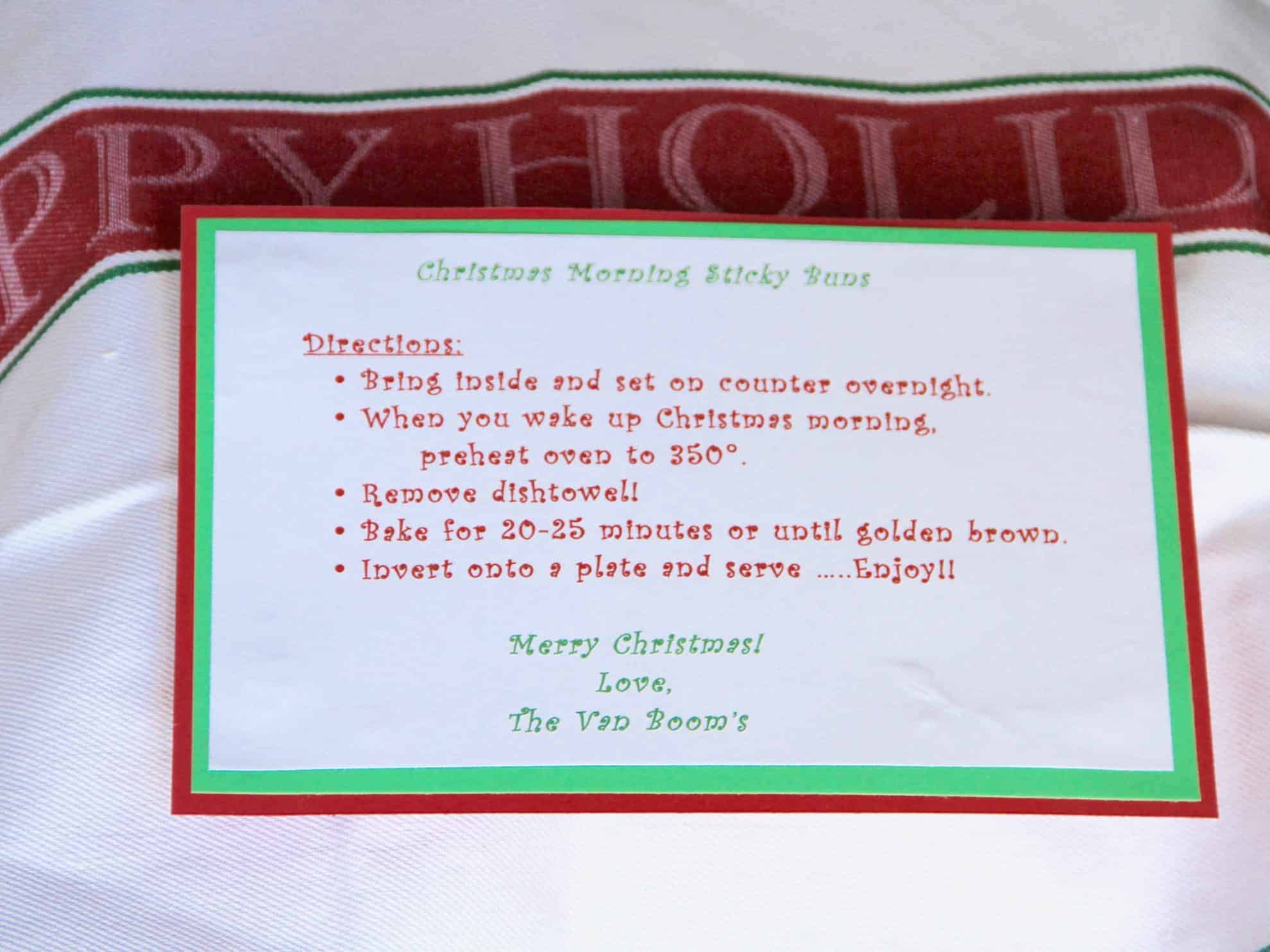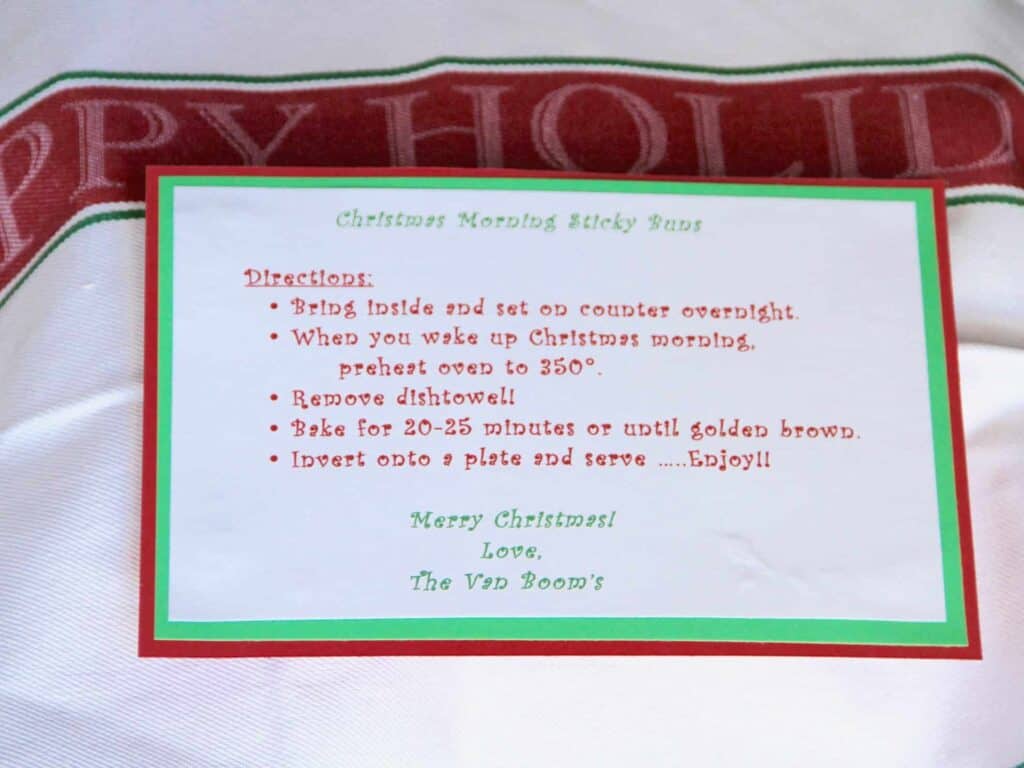 Sticky Buns are a delightful surprise to leave on a friend's doorstep. They can wake up in the morning, pop them in the oven, and have a yummy Christmas breakfast!
Yeast Bread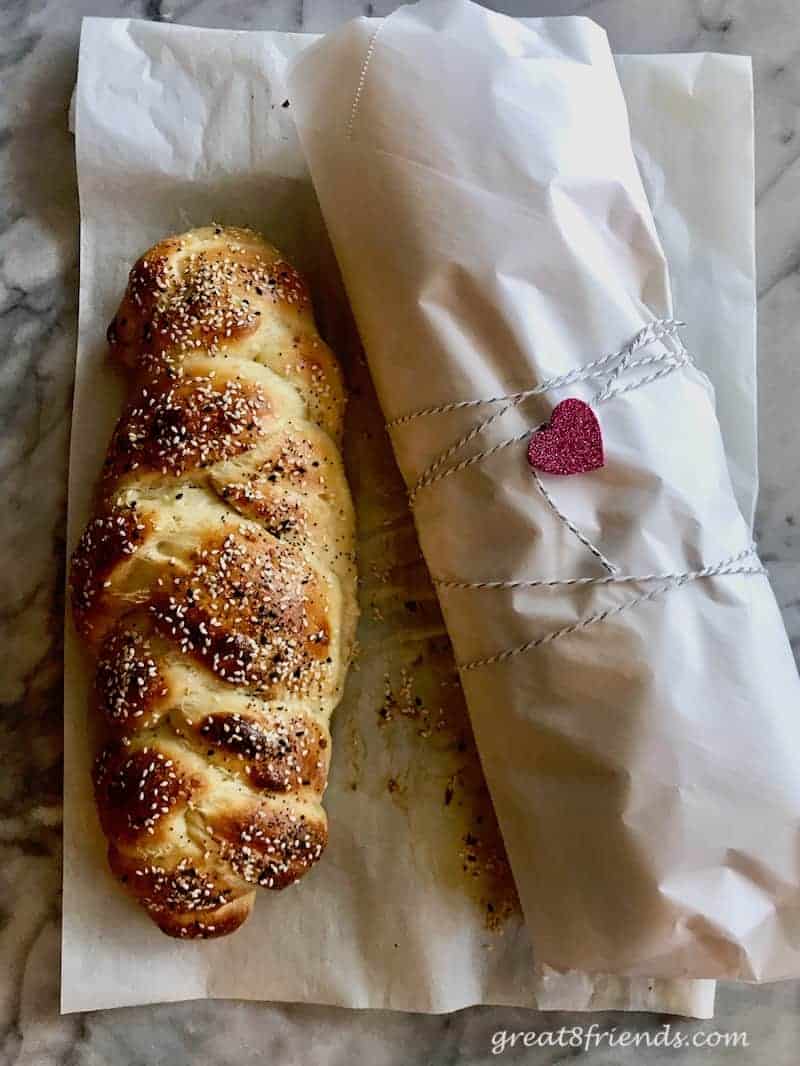 Wrap up a loaf of homemade Challah. The Gr8 thing about this recipe is you can make smaller loaves to give away!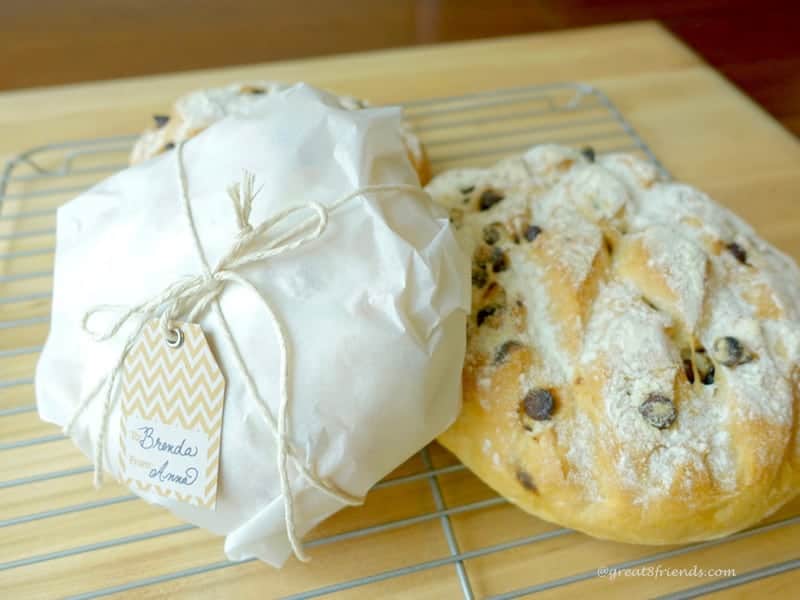 This Chocolate Chip Bread is loved by all. A delicious yeast dough suffused with melty chocolate... yes, please!
Our other bread recipes are equally as yummy!
Oh, Nuts!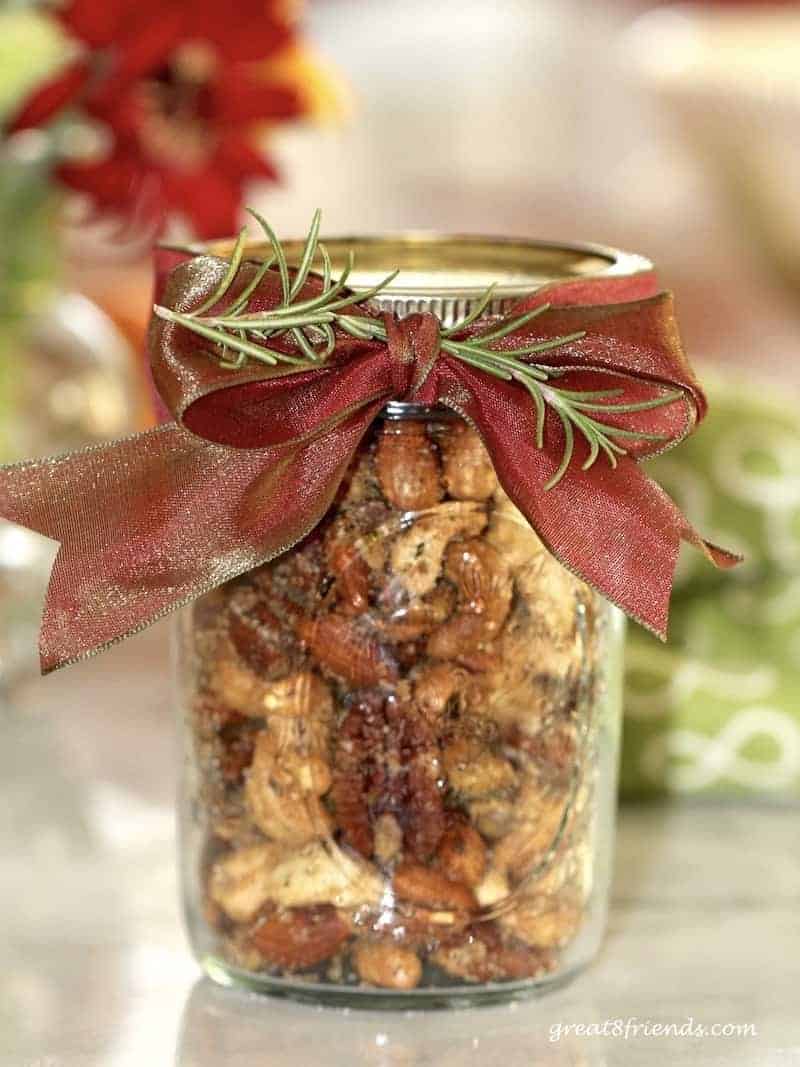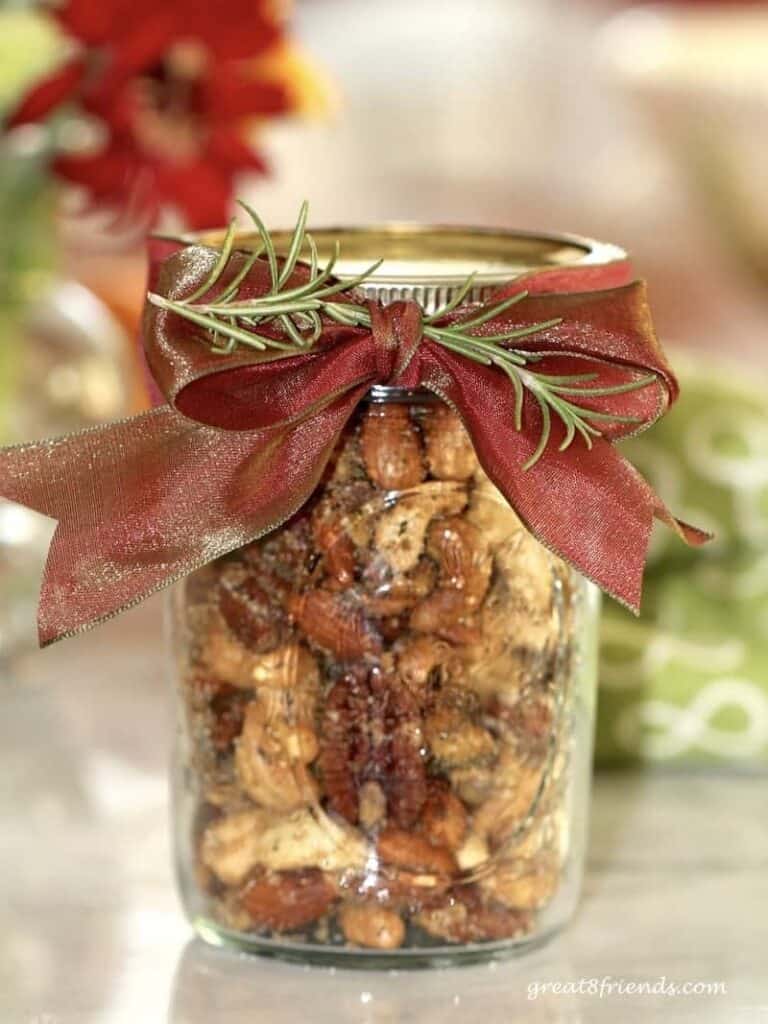 If you like nuts, to eat or give, we have two Gr8 recipes...these Spicy Rosemary Nuts will have you addicted and our Candied Pecans are just as delicious!
No Bake Gifts!
Here are some gift basket ideas you can put together with no baking or cooking at all!
One of the most affordable gifts is popcorn! Debbie's DIY Microwave Popcorn method is so easy!
Print out the recipe on pretty paper, pack up some popcorn kernels, paper bags, and some flavored popcorn salt in one of these cute plastic popcorn boxes. Wrap it all up in cellophane and keep a few under the tree for those unexpected reciprocation moments. You'll be glad you did!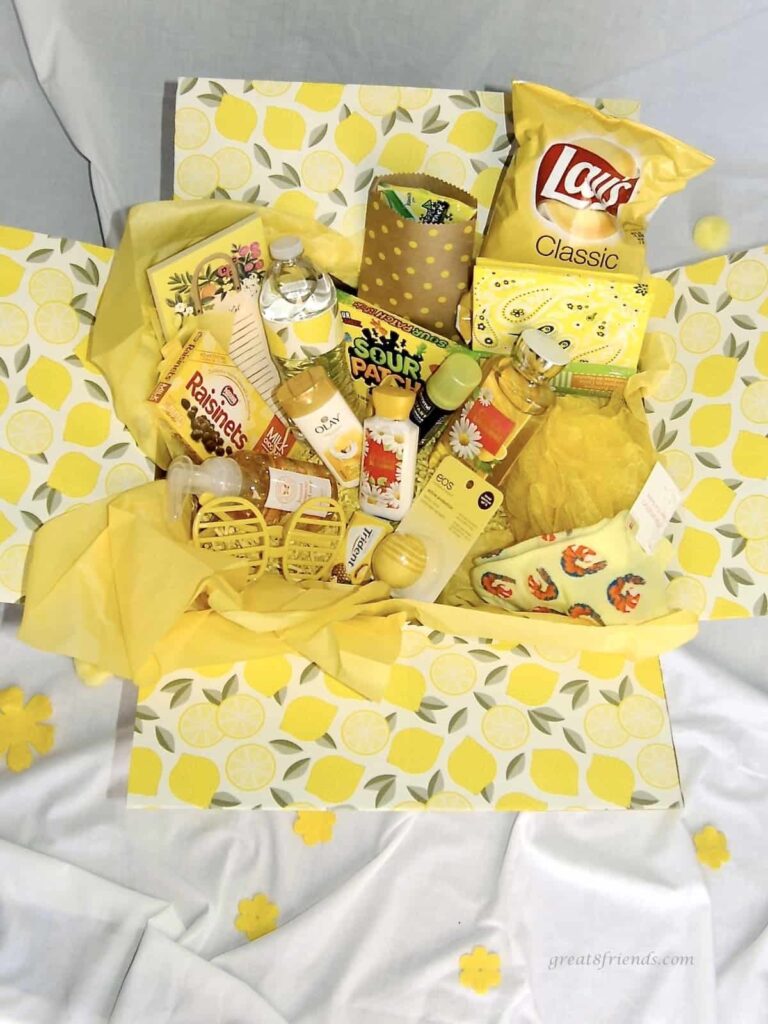 A Box of Sunshine is always welcome! Debbie provides all the instructions for putting together this fun gift idea. I'll take one, please!
Cheers!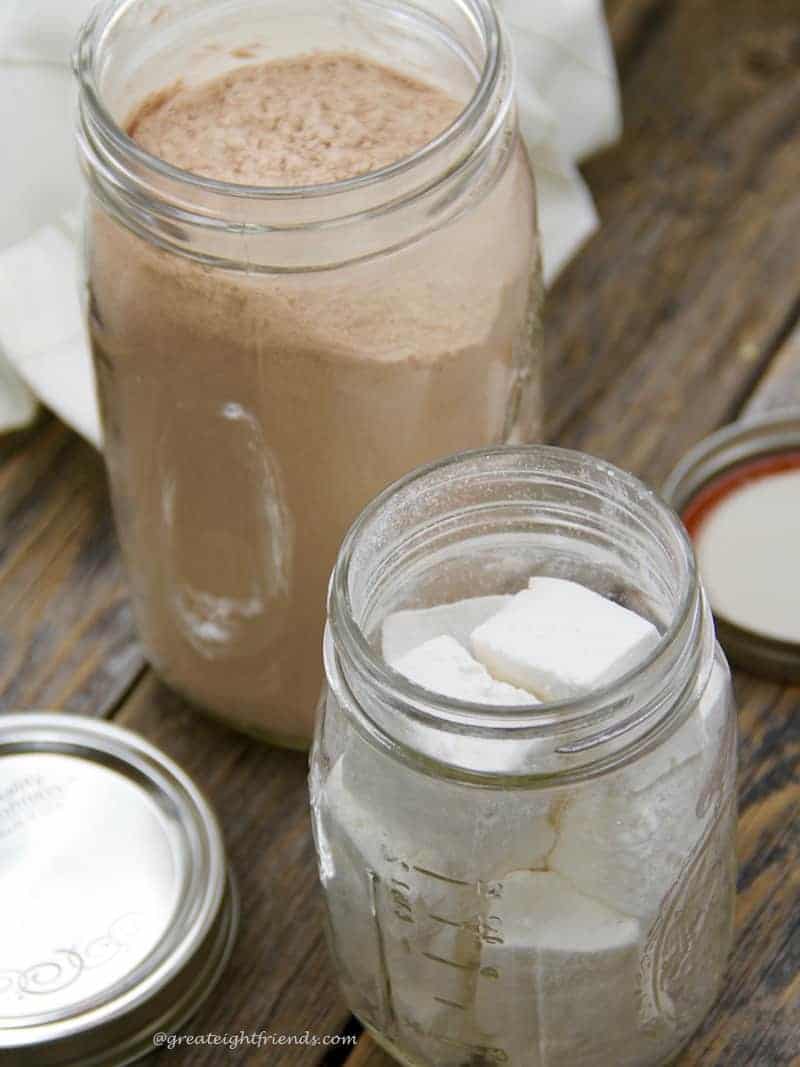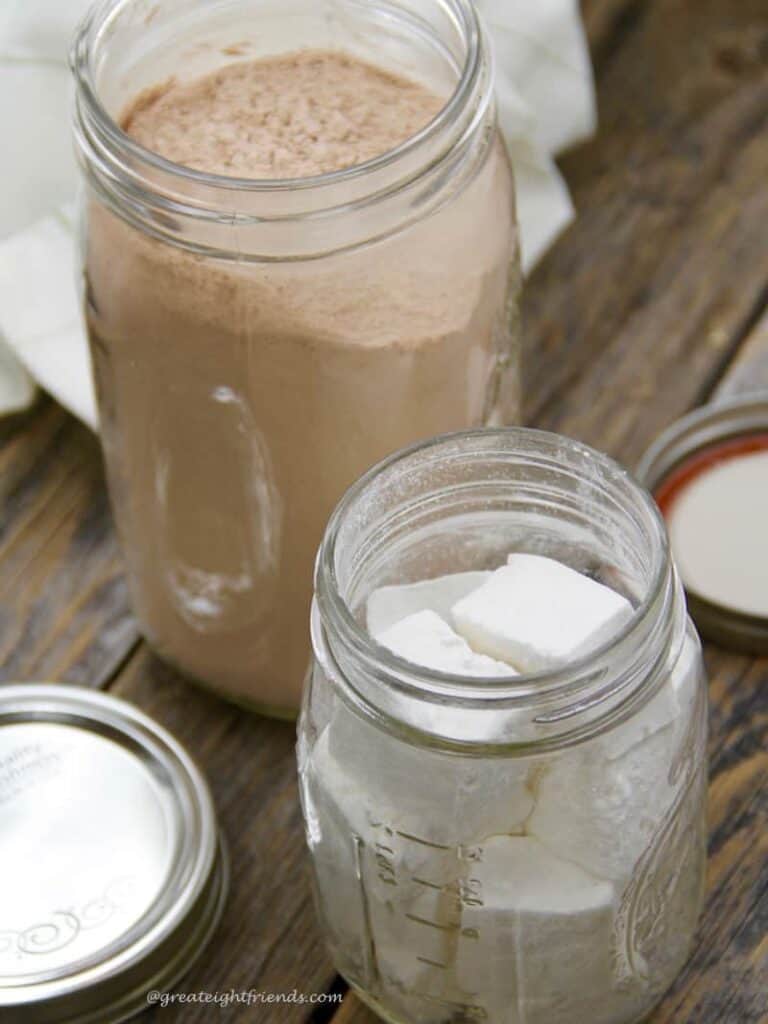 Package up some homemade Hot Cocoa Mix and Marshmallows to delight everyone from 1 to 92.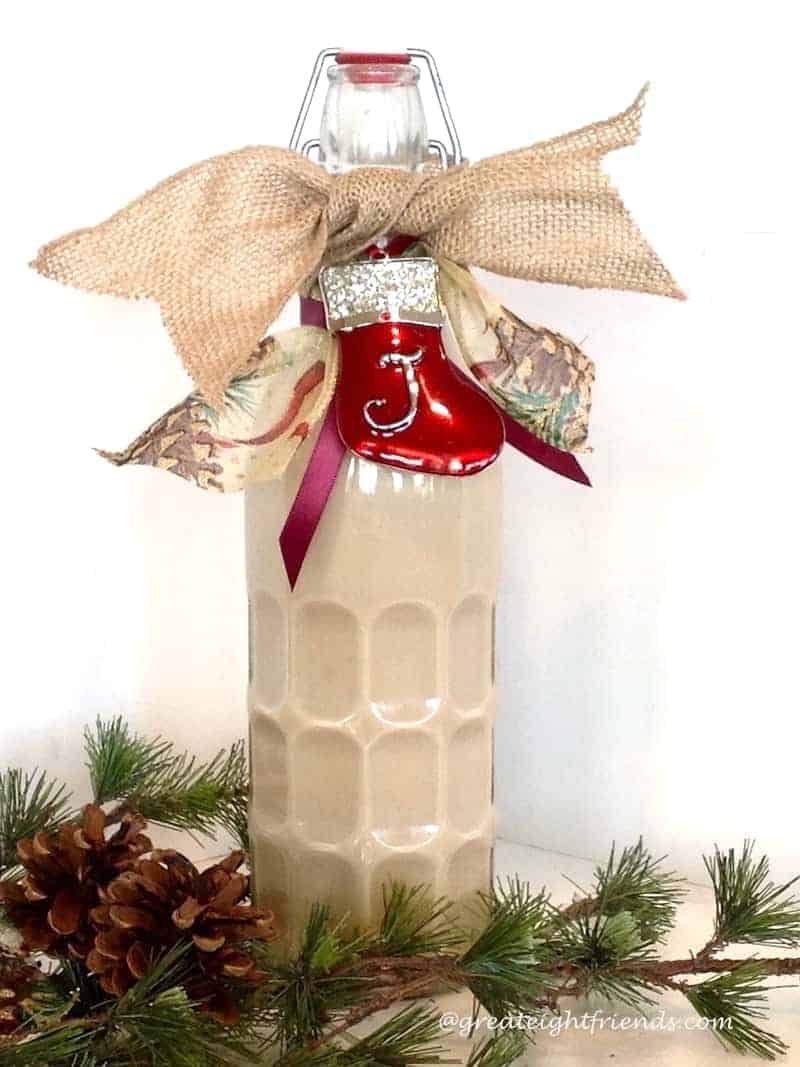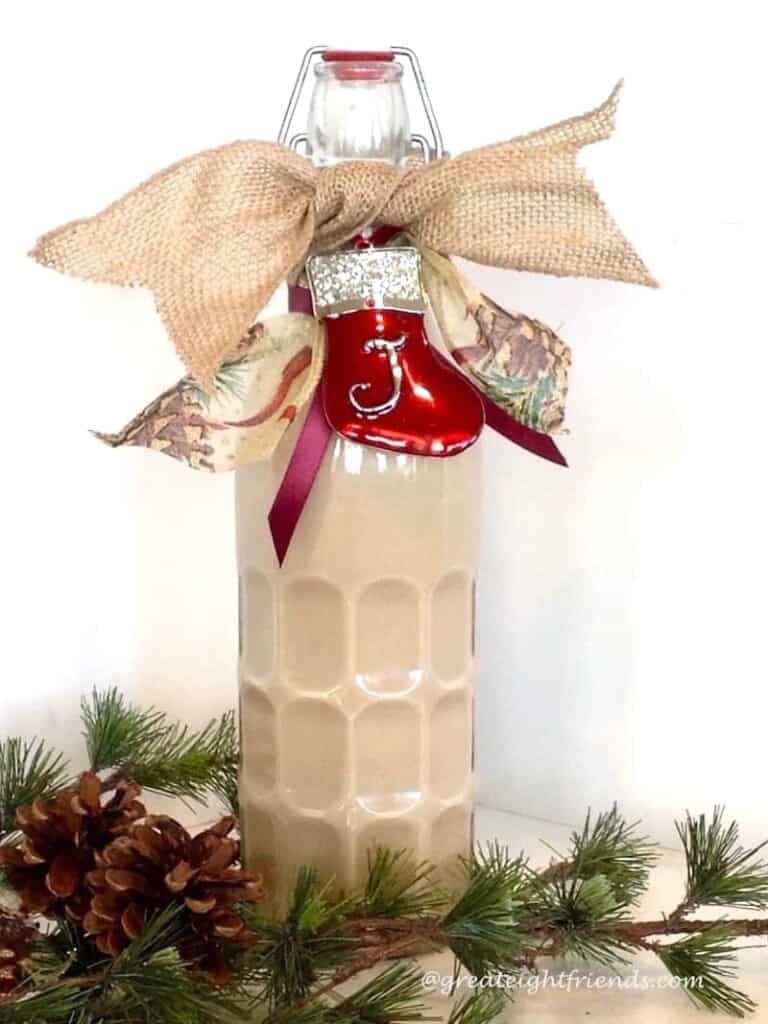 Irish Cream is a Gr8 holiday sip and now you can make your own! That's right, we have the copycat recipe (only better!) for you!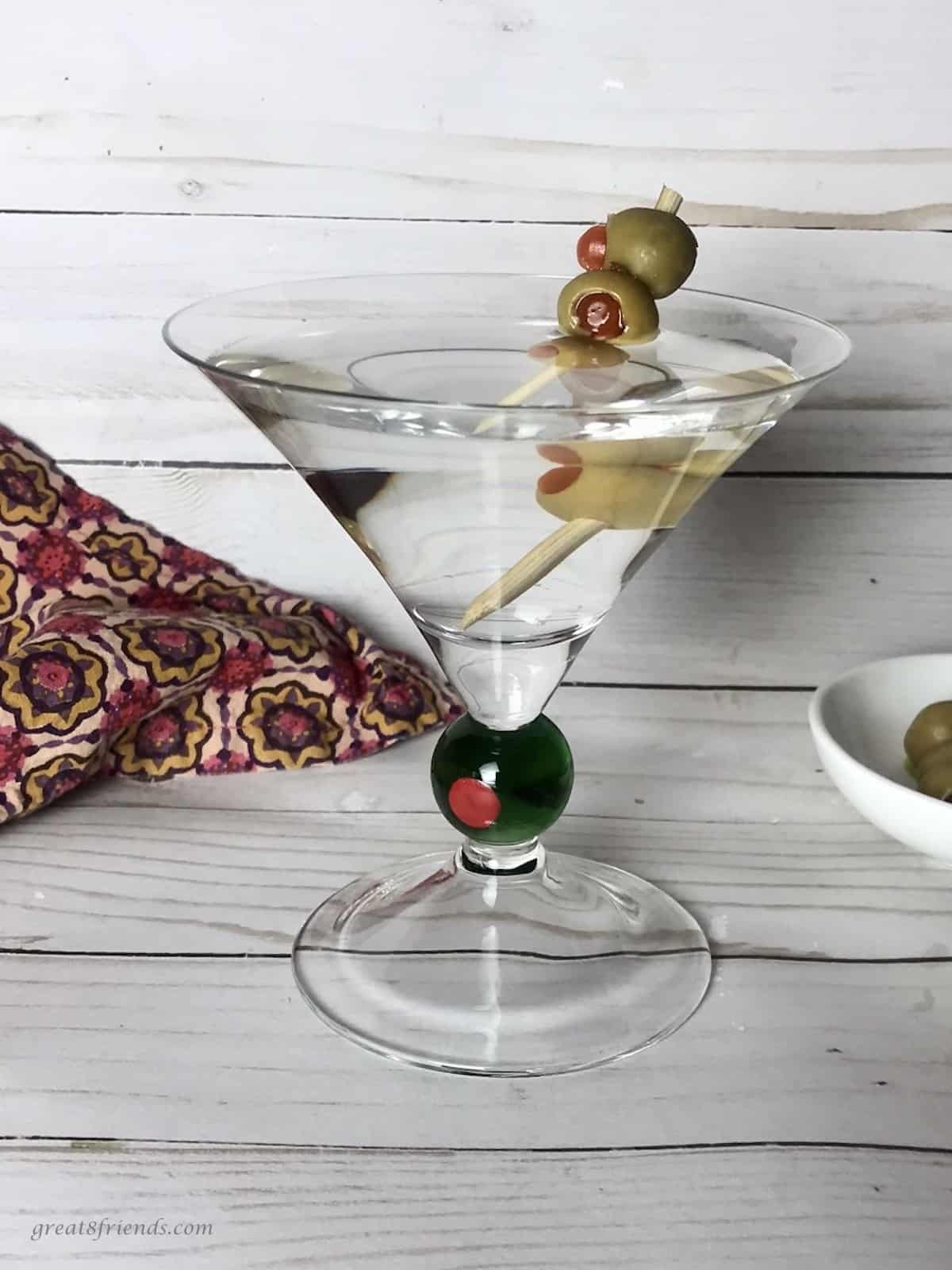 If you want to spring for a little more and really give a showstopper gift, make a martini basket.
Print out a recipe or two of your favorite martini (we suggest a Thyme Martini or Classic Gin), gather the necessary "ingredients," and package them pretty. This is an elegant gift to give to the host and hostess of that fabulous holiday party or for the person who has everything.
So grab your calendar (or open the app on your phone!) and get planning so you have some wonderful DIY holiday gifts to give away!
Post updated and re-published from original publish date of November 12, 2016, then November 4, 2017.
SaveSave
SaveSave