This Red Cabbage, Rødkål, is a colorful, flavorful side dish often served at a Danish Christmas dinner but we will serve this recipe anytime!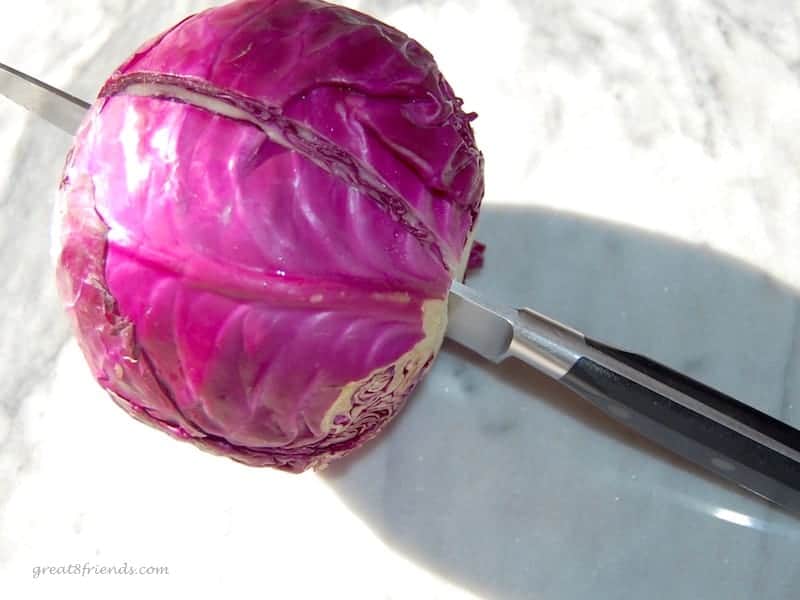 I've always loved color! Everyone knows it. The brighter the better! So can you guess what caught my eye with this delicious Red Cabbage Rodkal dish? Yep! You know it! Purple!
Rødkål...red cabbage in Danish, is nice and bright, and when cooked, it becomes a gorgeous deep eggplant-ish color!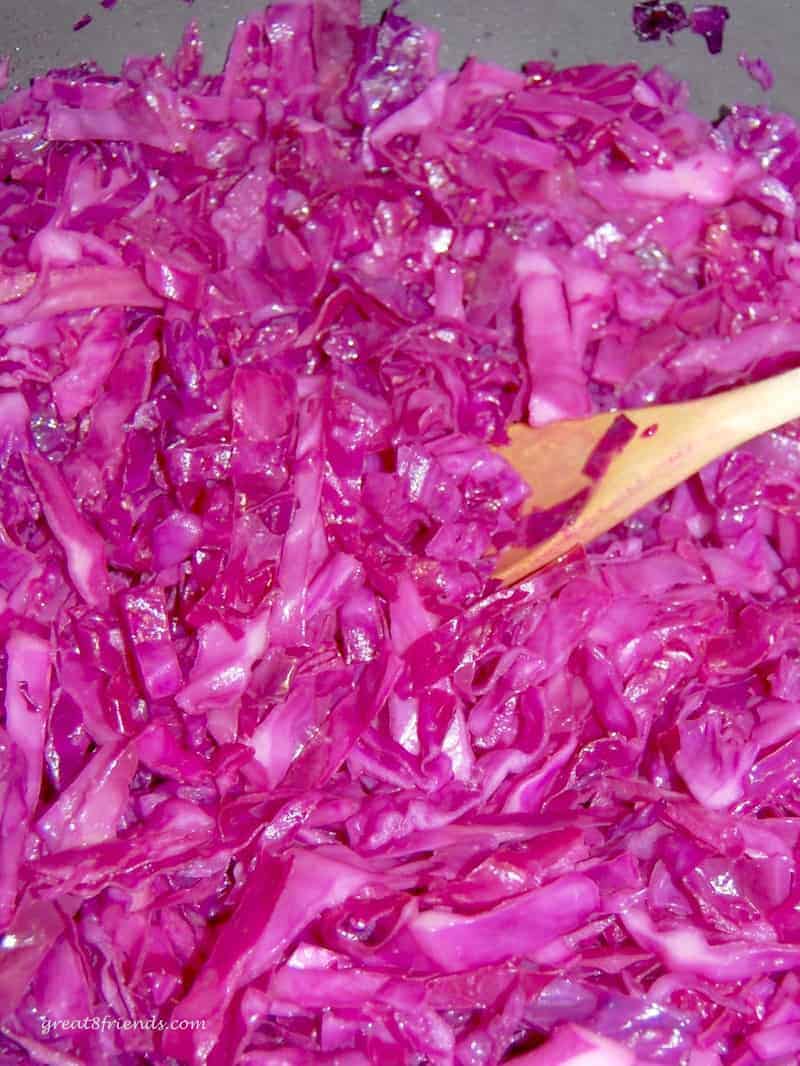 I wonder if that's why Anna chose me to make Rødkål for her and Vince's upcoming Great 8 dinner? Haha!
Rødkål is one of Denmark's traditional side dishes served during the Christmas season. Kind of a sweeter version of sauerkraut. But it doesn't stop there! The flavor! Oh my, oh yum!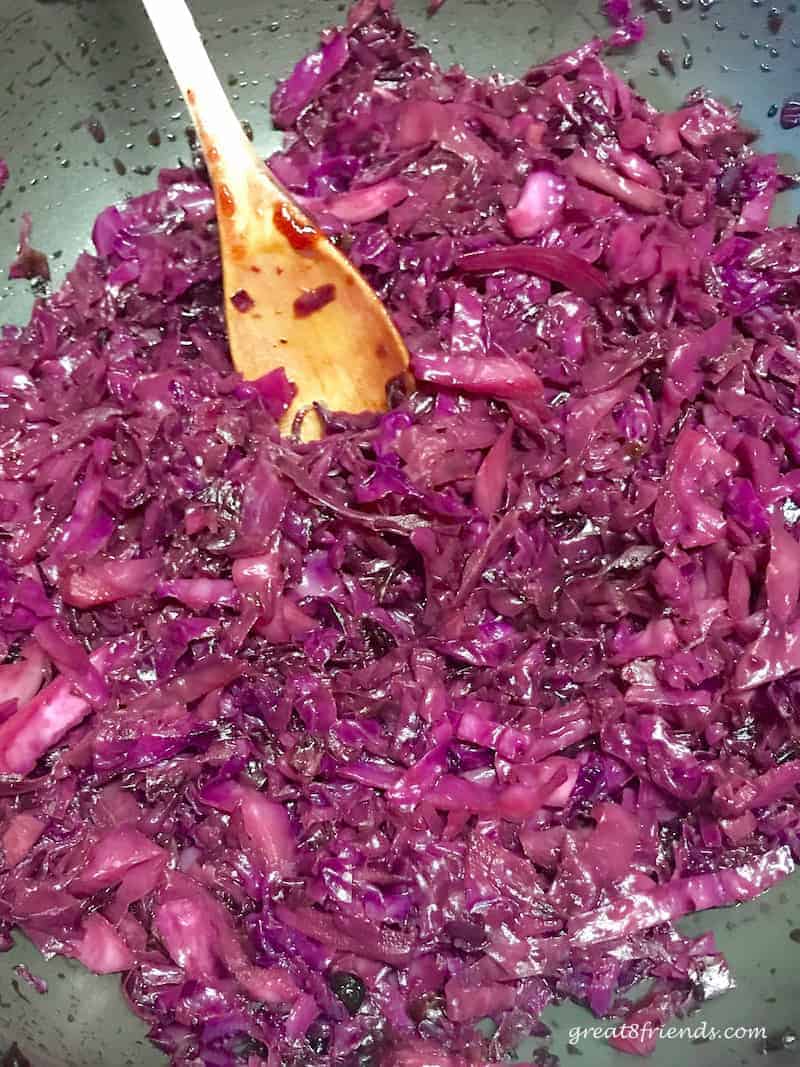 The best part of this recipe, which warms my soul, is that it is straight from the heart (and kitchen) of Ulla, a sweet Danish friend of Anna and Vince's.
Thrilled that Anna was hosting a Great 8 dinner, authentic to her native land at Christmastime, she was so happy to share some of her recipes with Anna. Lucky for me, Rødkål was one of them! She also shared a delicious potato dish the Kyle brought.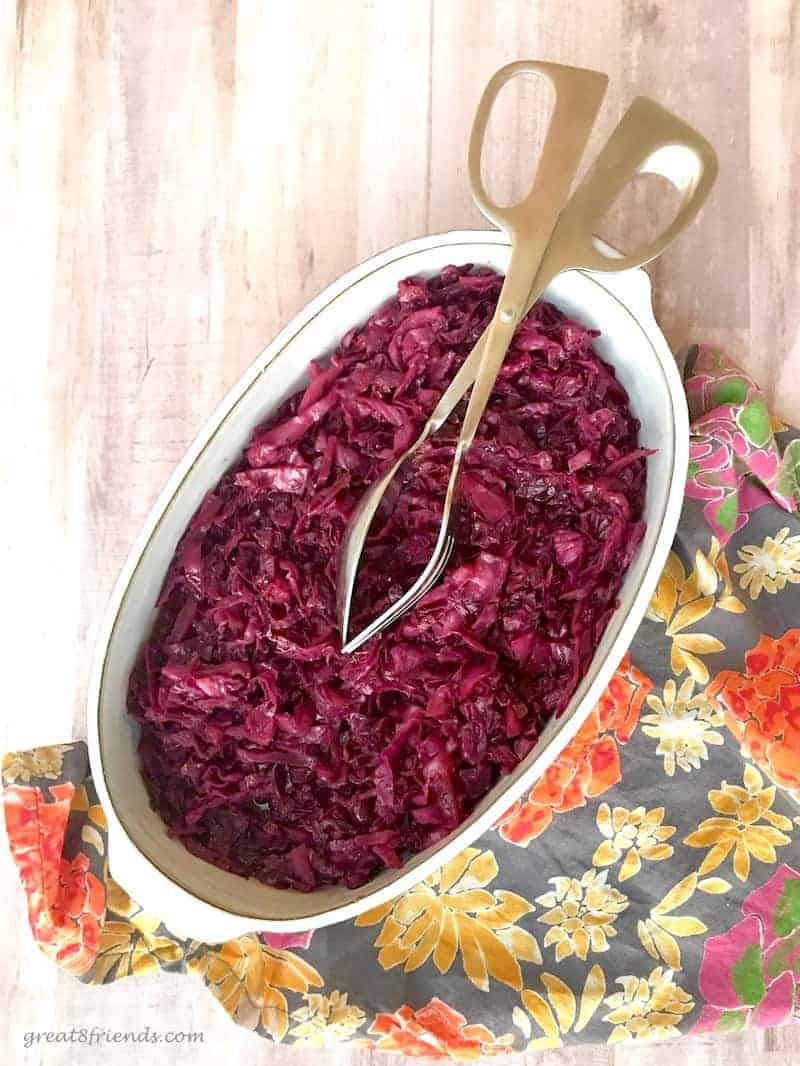 Once cut, I love the marble-like design hidden between the cabbage leaves. Each thin shred soaks up the mixture of sweet and tart goodness.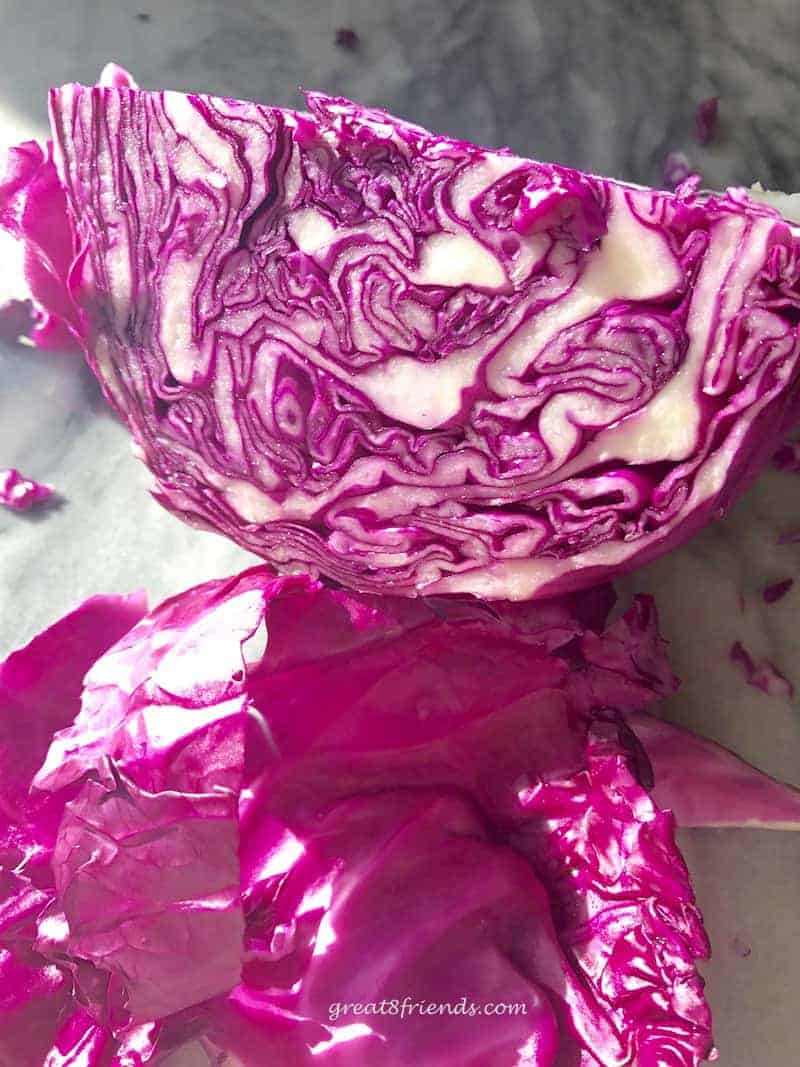 If you haven't glanced at the list of the ingredients yet, you'll never guess what added ingredient takes the Rødkål to the next level, Red Currant Jelly! It adds the perfect amount of sweetness that balances out the tartness of the vinegar. And look at the vibrant color!
Still once it's cooked it's almost brighter! It is a delicious combination, that if Ulla joined us at the table, I'd hope her tastebuds would take her back home to her Nordic land! Thank you Ulla for sharing your heart through food with us.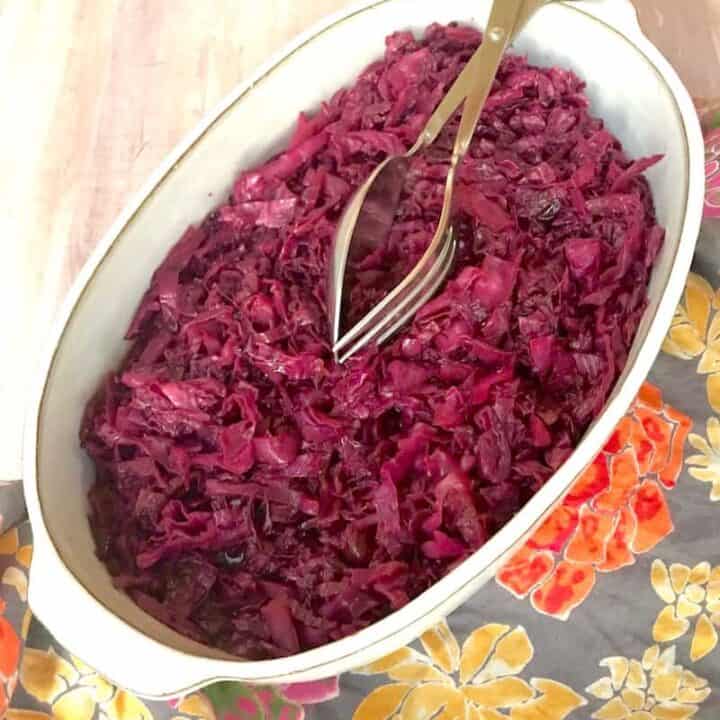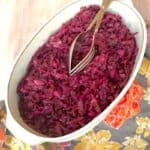 Print Recipe
Pin Recipe
Save this Recipe
Saved!
Please leave a rating!
Red Cabbage
Ingredients
1

head (about 2 ½ pounds)

red cabbage

2

Tablespoons

butter

⅓

cup

white vinegar

1

Tablespoon

sugar

,

if necessary

¼

cup

red currant jelly

Salt

,

to taste
Instructions
Core the cabbage and slice into thin strips, then cut cross-wise so pieces are no longer than about 2 inches.

Over medium heat melt the butter in a large skillet, do not brown, then add the cabbage. Stir to coat the cabbage with the butter.

Let the cabbage simmer in the butter for about 15 minutes or until wilted.

Add the vinegar, turn the heat to low and let simmer for 1 hour and 45 minutes. *See note

Stir in the red currant jelly.

Taste. If necessary, add a little sugar. Then add some salt as you like.

Serve warm.
Notes
Gr8 Note:
Red Currant Jelly is available at Cost Plus World Market. If unavailable, blackcurrant preserves worked deliciously, too.
* The longer it simmers, the softer the cabbage. Covering the pan with a lid will speed up the softening. Personal preference: No cover, less time, gives the cabbage a bit of a crunch.