Microwave Popcorn in a brown paper sack. No artificial colors, flavors or preservatives, just popcorn, oil and salt. And it's EASY!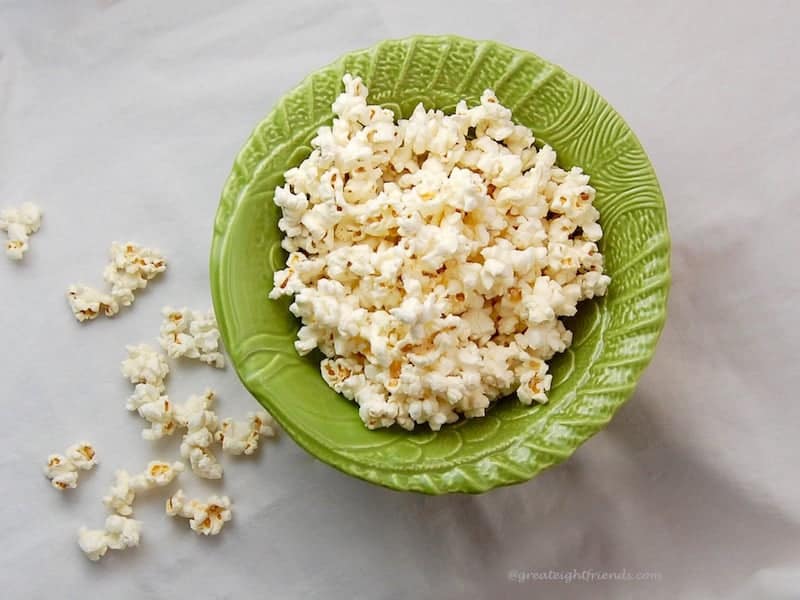 Did you ever think you could use those basic brown lunch bags for anything other than a sack lunch, or maybe a cute way to wrap a gift?
Think again, my friends! Add this to your list…Microwave Popcorn! Yep! Perfectly popped in that simple little bag!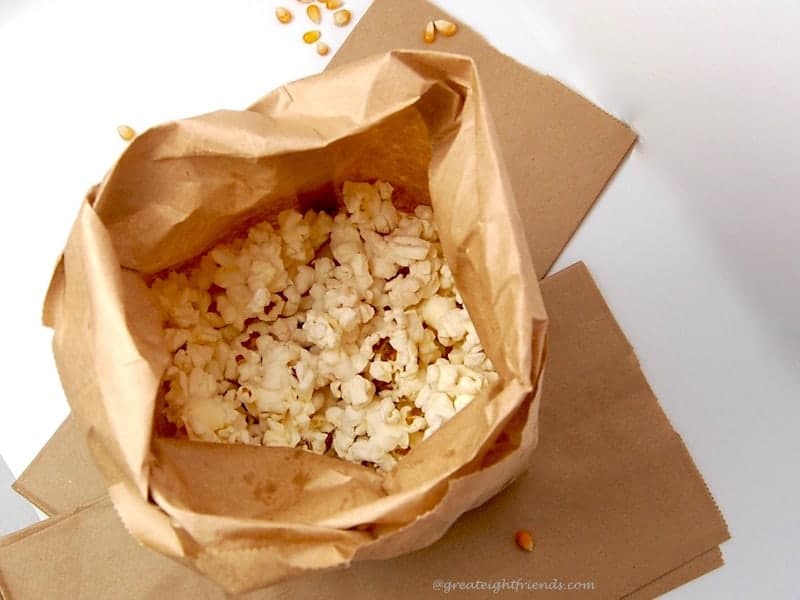 We all know we could do without the preservatives that are in the packaged brands. How can imitation butter flavoring be good for you?
Or what about citric acid and paprika "coloring"? What? Yep, that's what I read on just one of the microwave popcorn boxes at the market…not to mention the greasy buildup lining the bag, and your hands, once you dig in!
Customize your own with a little bit of oil and your own seasoned salt. Salt that you know what's in it!
You can spend $2.99 or more for one box of 6 packages of artificially flavored microwave popcorn. OR you can buy 100 standard size lunch bags for $2.07 at Target and 32-ounces of popcorn kernels on Amazon for under $3.00! (There are about 27 servings in that bag, my friends. If you do the math, that is less than $3 for 27 servings!)
Go ahead…give yourself a couple minutes and try the recipe below! You will be amazed at how much you can make with just the small amount of popcorn needed.
Want to add a little popcorn fun to a snack time treat? Use this simpler way to pop the kernels in Smitten Kitchen's Buttered Popcorn Cookie recipe!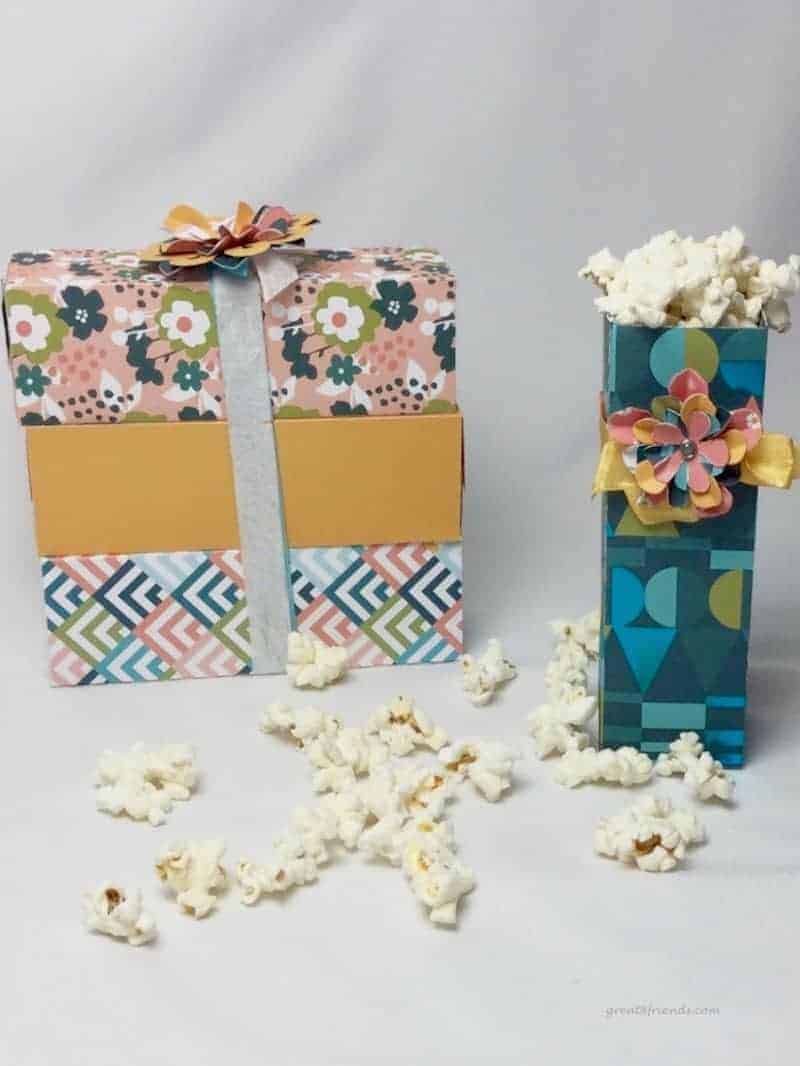 If you want to add a little fun to the fun and are hosting a fun movie night with friends, how about this! Add a little cuteness...get your craft on!
Working at Sizzix, I always love to add some creativity to everything I do! Grabbing my Big Shot die cutting machine, one of my favorite Where Women Cook box dies and some cute SEI patterned papers....look how cute these look! All filled with the white fluffy pops of goodness!
So come on... pop some up! Choose a movie and enjoy a bowl or a cute little box of popcorn in the comfort of your own home!
I guarantee you'll enjoy it more and you'll be happy with the money you saved!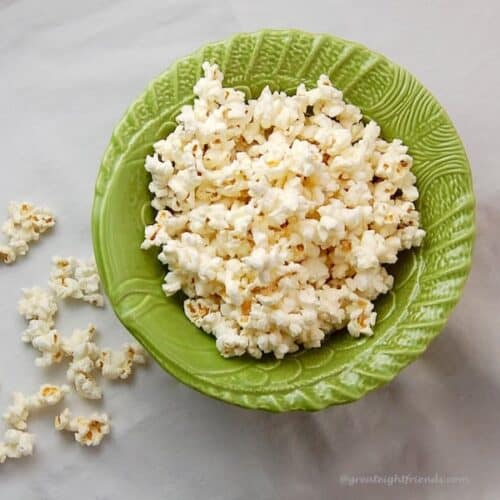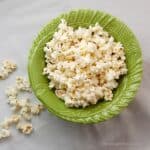 Print Recipe
Pin Recipe
Save this Recipe
Saved!
Please leave a rating!
Microwave Popcorn
Microwave Popcorn in a brown paper sack. No artificial colors, flavors or preservatives, just popcorn, oil and salt. And it's EASY!
Ingredients
¼

cup

popcorn kernels

¼

teaspoon

olive oil

¼

teaspoon

salt, or less

,

get creative here, use any salt you like, seasoned, garlic, etc.

1

standard size brown paper lunch bag
Instructions
Place popcorn kernels in a small bowl.

Add olive oil and mix well.

Add salt and mix.

Pour kernel mixture into the paper bag.

Fold top of bag down 1" then again.

Microwave on full power 3 minutes. Microwaves vary, so yours may be more or less.

Listen for the popping. Once popping has a stopped for couple of seconds, it's done. Careful not to let it burn!
Notes
Gr8 Tip:
Although you may have a few loose, unpopped kernels left in the bag, do not continue to pop. This will scorch the already popped kernels.
SaveSave
SaveSave