Originally published January 31, 2017
It's January, it's cold, it's raining, and honestly I cannot think of anything that sounds more warm and cozy right now (besides my slippers) than a mug of hot chocolate! When my kiddos were young, I remember they loved to have a big mug of hot chocolate on a rainy day. I was reminded of this when I arrived home earlier this week and was greeted at our neighborhood corner by these two adorable smiles giving free hot cocoa to anyone that would stop. Oh it tasted so good! Thank you for your sweet kindness and your beautiful smiles!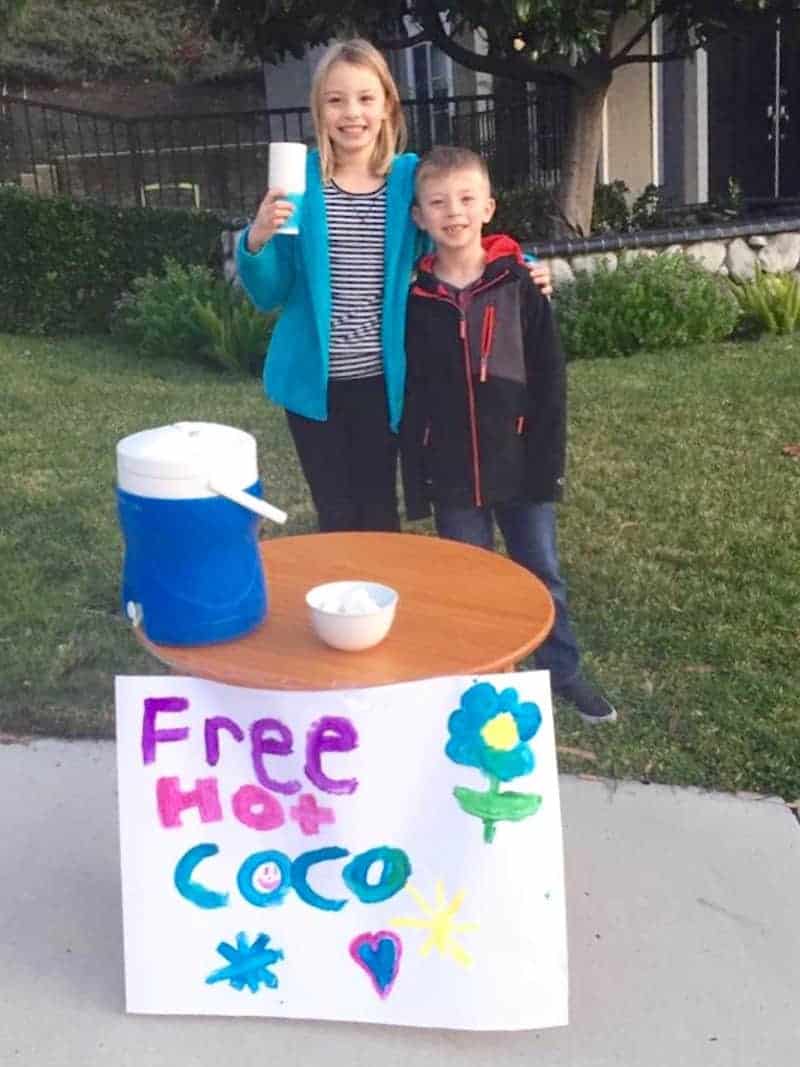 Now I want another mug and there is no one on the corner giving out free hot chocolate. So why not make my own? Before being an empty nester, I always had the packaged hot chocolate mix in the pantry. And well, hey, since those days are gone, why not take it up a notch?! Click here to get some wonderful recipes for "adult" hot chocolate! Now we're talkin'!
Today it is still before noon so I guess I'll stick with the alcohol-free version this time. Luckily in the cupboard I do have chocolate (always!) and milk in the frig. Voilà! Hot chocolate is served!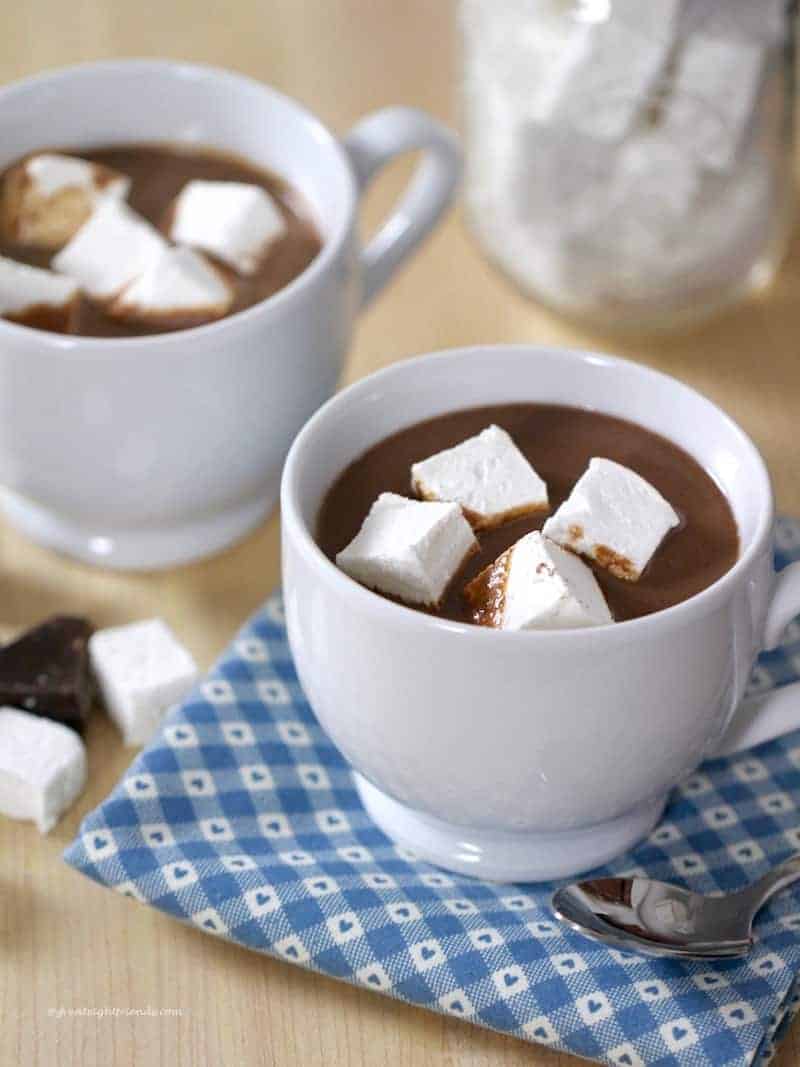 Hot Chocolate
What could be better than homemade hot chocolate on a cold and rainy day or any day?
Ingredients
3

ounces

good quality chocolate

2

cups

milk,

,

divided

2

Tablespoons

granulated sugar,

,

optional

Marshmallows or Whipped Cream,

,

optional
Instructions
Chop the chocolate into smaller pieces if needed.

In a saucepan, slowly warm one cup of milk over medium-low heat.

Add the chocolate and whisk until chocolate is completely melted.

Whisk in remaining cup of milk and continue to warm.

Taste. If you prefer it a bit sweeter, add one Tablespoon of sugar at a time, tasting as you go.

Pour into your favorite mug and add some love; marshmallows or whipped cream.
Notes
Gr8 Notes:
Use any milk you prefer. Almond, Coconut, or Soy would be delicious and dairy free too. If you would like a creamier texture, add some cream or half-and-half.
Powdered Hot Cocoa Mix
There are times when a powdered Hot Cocoa Mix would be wonderful to have on hand. You can make a batch and it will keep up to a year in an airtight container! Hot cocoa mix and homemade marshmallows would be a Gr8 gift during the winter months!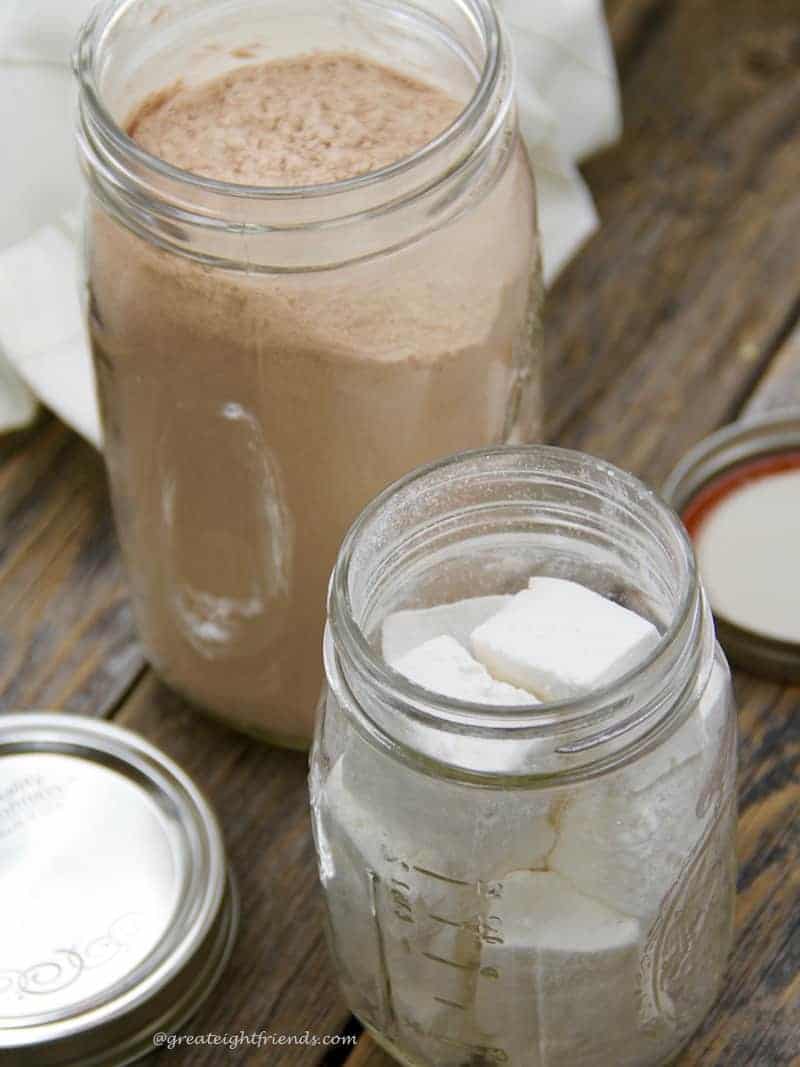 Hot Cocoa Mix
It's so easy to make you own hot cocoa mix and a wonderful gift to give a friend especially with our homemade marshmallows!
Ingredients
1 1/2

cups

confectioners sugar

1

cup

unsweetened cocoa powder

2

cups

nonfat dry milk powder

1/2

teaspoon

sea salt

2

teaspoons

cornstarch

hot milk or water

Marshmallows or whipped cream

,

optional (well not really optional 🙂
Instructions
Cocoa mix:
Combine all the dry ingredients above in a bowl and stir together with a whisk.

After mixing the dry mix, put it through a sifter to eliminate any small clumps.

Store in an airtight container.
Hot Cocoa (instructions for one 8 ounce mug):
Warm 8 ounces of milk or water on the stove or in the microwave.

Add 3 Tablespoons of dry mix and stir until the dry mixture is completely dissolved.

Top it off with

marshmallows

or whipped cream! Oh, yes, this step is a must!
Notes
Gr8 Tip:
The dry cocoa mix can be kept up to one year if kept in an airtight container.
Regardless of how the warm chocolate is prepared, I'm happiest when it is topped with Anna's easy to make Homemade Marshmallows! The addition of the melted sweetness is perfection!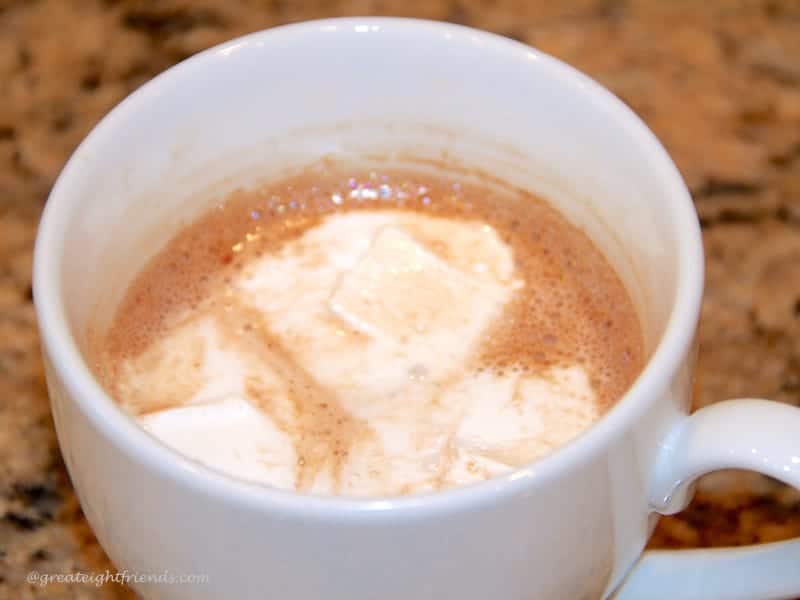 sm 1/31/19
SaveSave
SaveSave