With the holidays approaching the question is always asked, "How long can I freeze homemade cookies?" Here's an easy guide so you can do much of your baking ahead of time and still serve fresh delicious cookies whenever you are entertaining.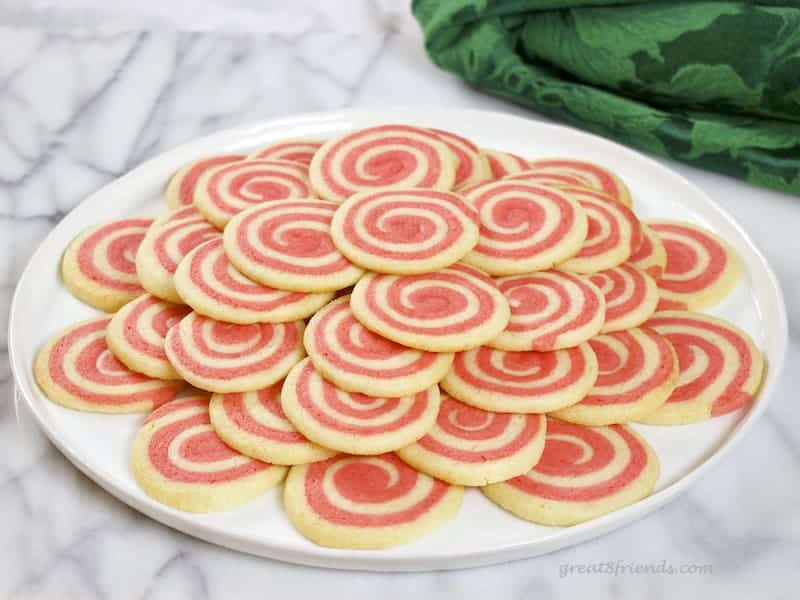 If you've been reading Great 8 Friends for long, you know I LOVE to bake. You also know that I like to do things ahead of time to make the day of entertaining easier.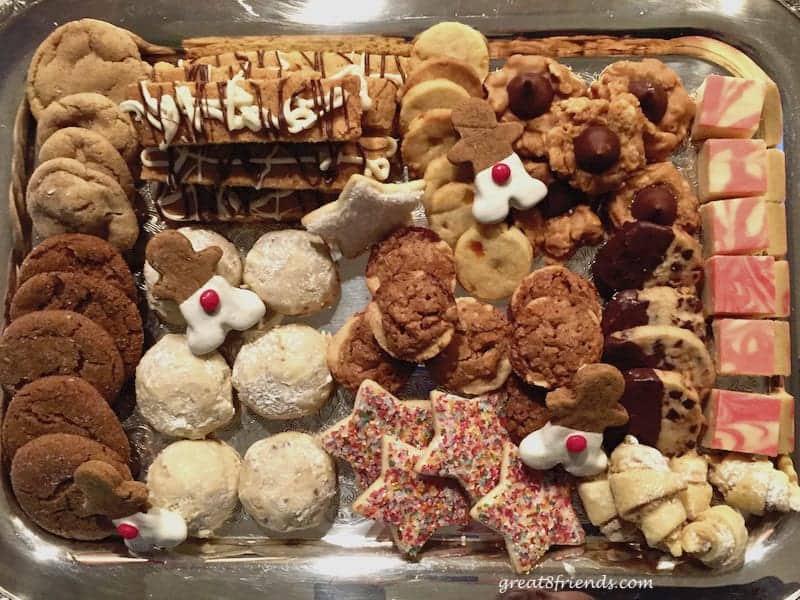 If you're planning any dessert buffets for the coming holidays, cookies are a welcome addition.
They are bite sized and easy to eat and loved by adults and kids. And the best news is, most cookies can be made ahead of time and frozen!
What Cookies can be Frozen?
You're probably wondering just what cookies can be frozen and for how long. Well, Gr8 Friends, the good news is, MOST cookies can be frozen.
Cookies that freeze the best are those with a high fat content. I wouldn't try to freeze meringue cookies or very delicate cookies, such as lacy florentines.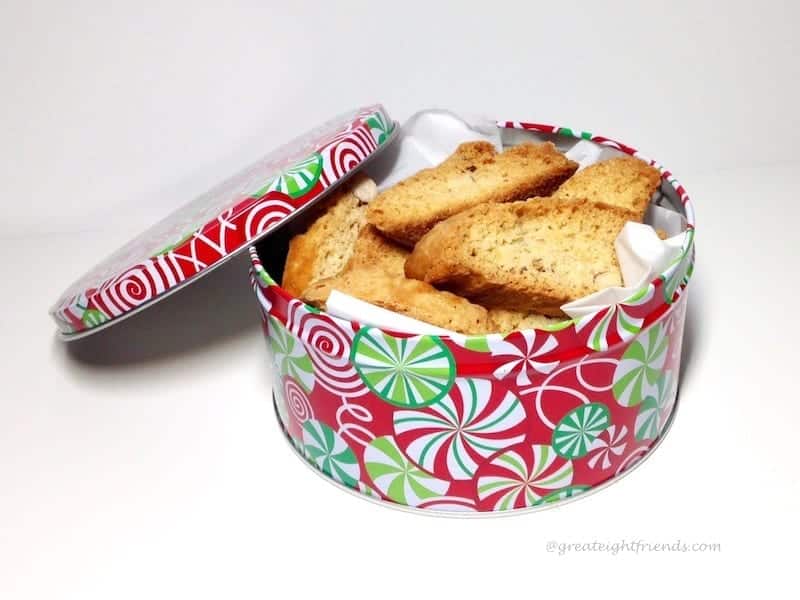 Most slice and bake cookies, drop cookies, rolled cookies, biscotti, and bar cookies can be frozen for up to 3 months.
Although last year I left an iced sugar cookie in a zipper plastic bag in the freezer for 6 months and it was okay. Not as flavorful as it would have been at 3 months, but not too bad. (In my world even an old cookie is a good cookie!)
Which reminds me, you CAN freeze cookies iced with royal icing.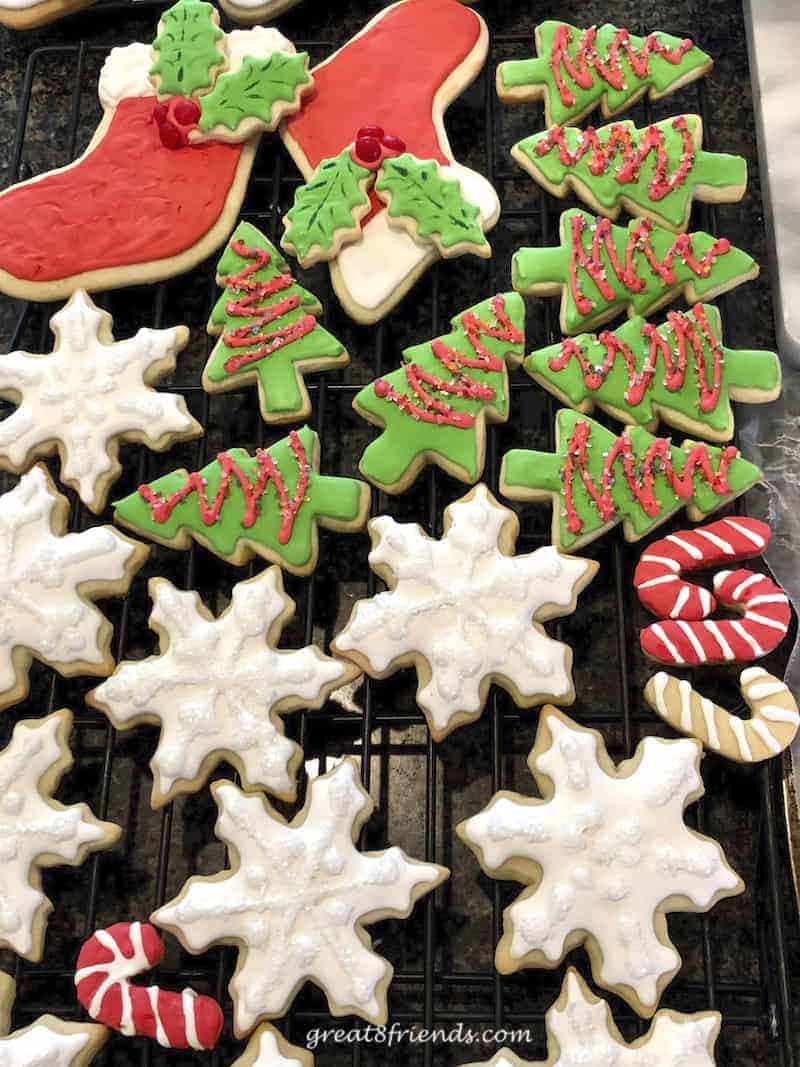 How to Freeze Homemade Cookies
First, ensure that your cookies are totally cooled. Then lay them in a layer on a parchment or waxed paper lined cookie sheet and freeze for a couple of hours.
Once the cookies are individually frozen, you can package them up for long term freezing. This step ensures that the cookies won't stick together. (If you have a hard cookie, like a gingersnap, you can probably skip this step.)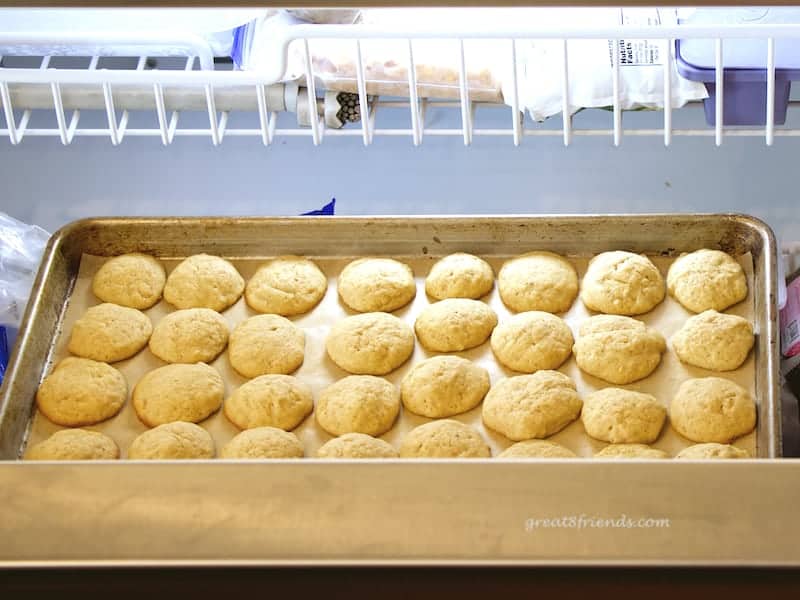 Next, choose a container that seals tightly, such as a tin or a Tupperware type of container. I prefer a flatter container.
If it is too deep, the top layers can weigh down the bottom layers and you may have smooshed cookies!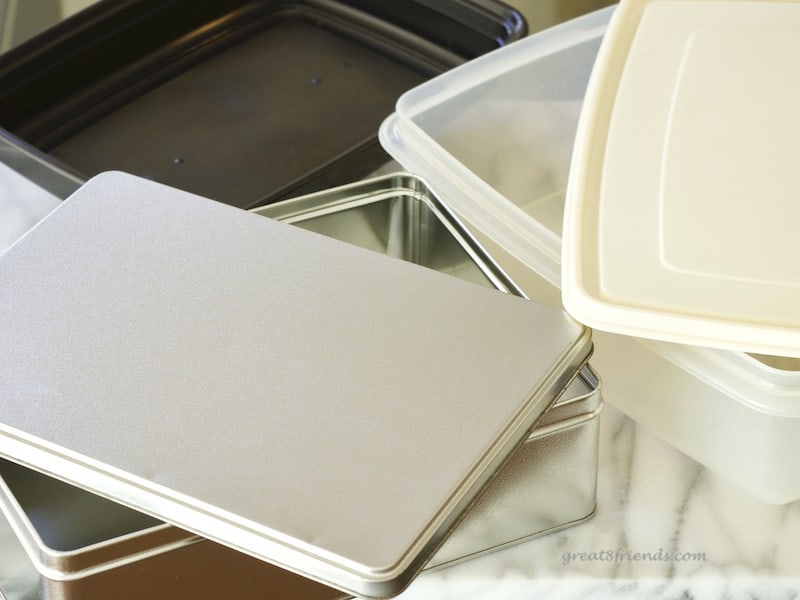 Line your container with parchment or waxed paper and lay the cookies in a single layer, then cover the layer with more parchment or waxed paper and layer again. Keep layering with paper in between each layer until the container is full but can still be sealed. Make sure you also cover the top layer with whichever paper you are using.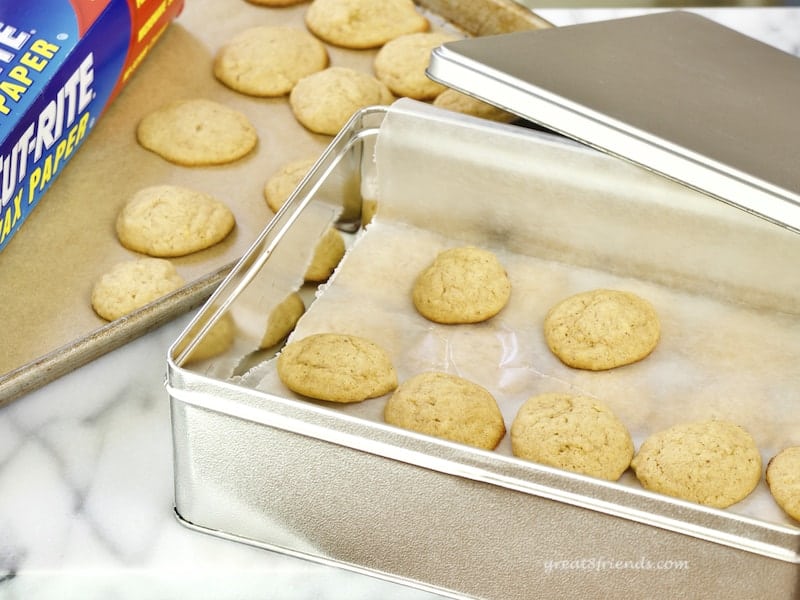 Once you've sealed the container, wrap it tightly in aluminum foil. This is an extra step that I've found helps to keep the flavors of the cookie in and the other flavors from the freezer out.
Then simply put in your freezer.
How to Freeze Bar Cookies
Bar Cookies are actually the easiest to freeze. Don't cut the brownies or bar cookies. Once the "cookie" is cooled, just remove the whole "bar" from the pan.
This can be made easier by using this method to line your pan with parchment paper before baking.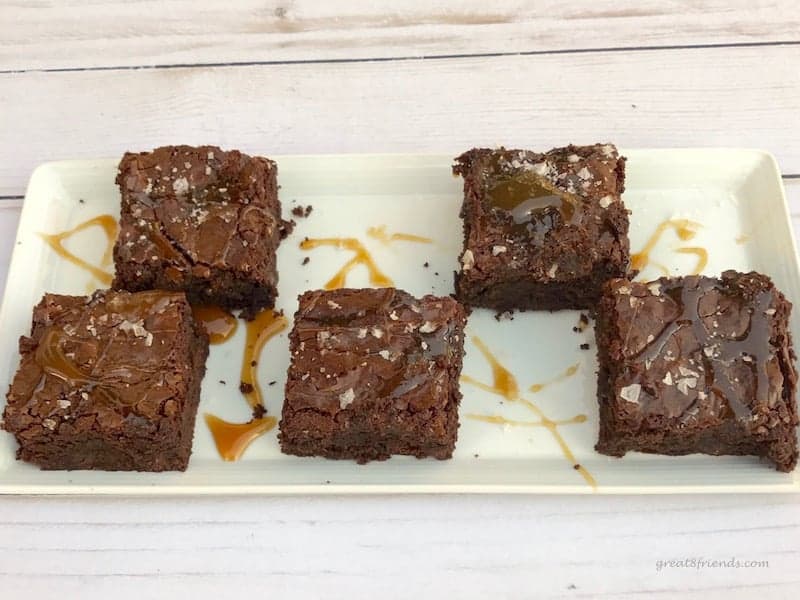 Once out of the baking pan and fully cooled, wrap the whole bar in plastic wrap, then tightly wrap in foil. Making sure to seal every edge. Then simply freeze.
Cut the brownies or bar cookies once they are defrosted (see instructions below).
Can Different Cookies be Put in One Container?
This is tricky. Generally, I try to freeze each type of cookie in its own container.
However, if you have a couple different kinds of cookies with mild flavors, then you could probably do it with no adverse effects. For instance, a butter cookie and sugar cookie would probably do okay together.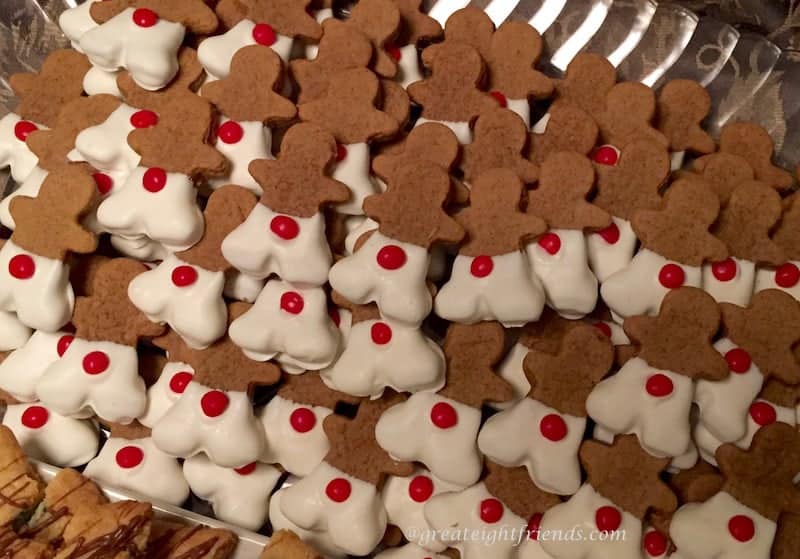 I definitely wouldn't put spice, ginger, or mint cookies with any other type of cookie. These flavorings are strong and you will end up with the milder cookie taking on the stronger flavor.
So keep those delicious little bites in separate boxes. I also would keep any kind of chocolate cookie or brownie separate.
Basically, it's probably safest to keep each kind of cookie in its own container.
How to Defrost Frozen Cookies
When you finally take your well sealed containers out of the freezer be sure to remove the foil and open the box.
As the cookies defrost, condensation will form. And if you leave them in the sealed package, the cookies will absorb that moisture and end up soggy. Yuck!
So yes, you can freeze homemade cookies! Get baking my friends! Then when you have a party or even some unexpected guests drop in, you'll look like the star hostess!