Here are some meal ideas for dad to celebrate the father in your life. Everything from a casual picnic to family friendly to a little fancy.
Here at Great Eight Friends we love our guys, the fathers of our children. They support us through all of our crazy ideas and let us take photos of their goofiness.
So as Father's Day approaches, giving us another reason to get together for some Gr8 Food and Gr8 Fun, we've collected some favorite meal ideas for dad. Go ahead, spoil him!
Maybe you have a tradition on Father's Day or maybe you need some ideas. If you are staying home to honor the father or fathers in your life, we are here for you!
This post contains affiliate links which means Great Eight Friends may earn a small commission if you click on the link. There is no additional cost to you. As an Amazon Associate we earn from qualifying purchases.
Father's Day Menu Ideas
∞∞ TRADITIONAL BARBECUE ∞∞
Does your guy like plain food, nothing fancy? Try this delicious and easy homemade Barbecue Sauce on some pork ribs or chicken, then add the baked beans and potato salad for the perfect celebration meal!
∞∞ FAMILY FRIENDLY ∞∞
Cooking for a crew? Jurga gives her tips on making the most tender and juicy burgers. Or how about ordering classic Chicago dogs with all the fixin's? Add some Grilled Corn on the Cob for a Gr8 meal!
∞∞ PICNIC ∞∞
If you're taking your show on the road, maybe to the beach or a park, you need something portable, right?
This Oven-Fried Chicken recipe travels well. Add the Corn Salad and these Deviled Eggs and your family will be licking their fingers!
∞∞ A LITTLE FISHY ∞∞
Prefer fish? How about these Tuna Burgers or Salmon Sliders? Serve with a Papaya and Avocado Salad, it's a favorite! And dad will think you're Gr8!
∞∞ A LITTLE FANCY ∞∞
Staying in and want to treat dad to something more formal? Bacon Wrapped Pan-Seared Filets are a Great 8 Friends' favorite! Or try this Filet Mignon with Creamy Mushroom Sauce.
These are both Gr8 served with some Twice Baked Potatoes, so yummy! And if you want to add a green vegetable, our Roasted Asparagus is perfect!
Father's Day Cocktails
If you want to treat Dad to a new cocktail, here are the favorites of our Gr8 Friends over the years: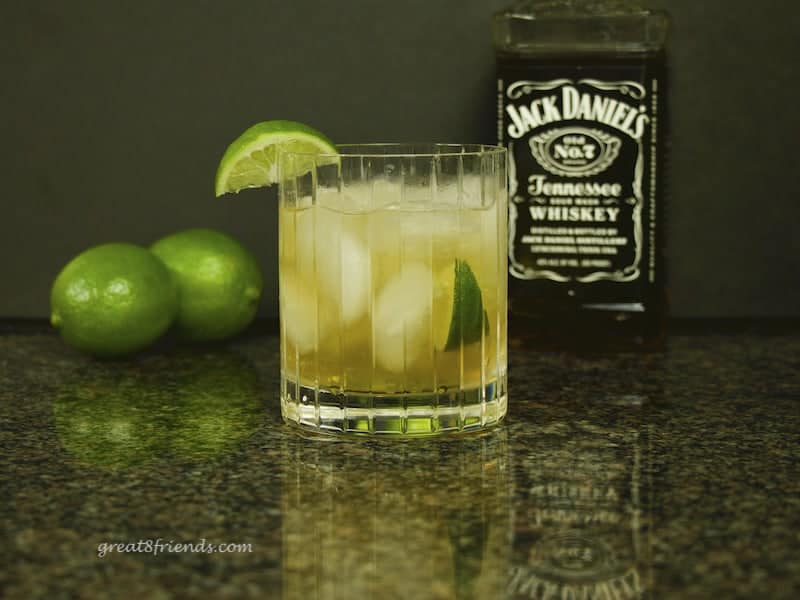 Desserts for Dad
Don't worry, we didn't forget! We have a whole post on Man Approved Desserts. You might be surprised about our guys' favorites!
What's your Father's Day tradition? Please share your favorite meal ideas for dad in the comments.
Edited from original publication date of June 5, 2016.