There are a couple days a year we celebrate the men in our lives so we've compiled a list of our Gr8 guys' favorite desserts to share with you. These are all man approved desserts from the recipes in our files.
The men I know aren't wild about cake, most of them love a fruit dessert. In fact, all four of our Gr8 Guys prefer one of our fruity desserts to any other choice.
Our Gr8 Guys' Top Desserts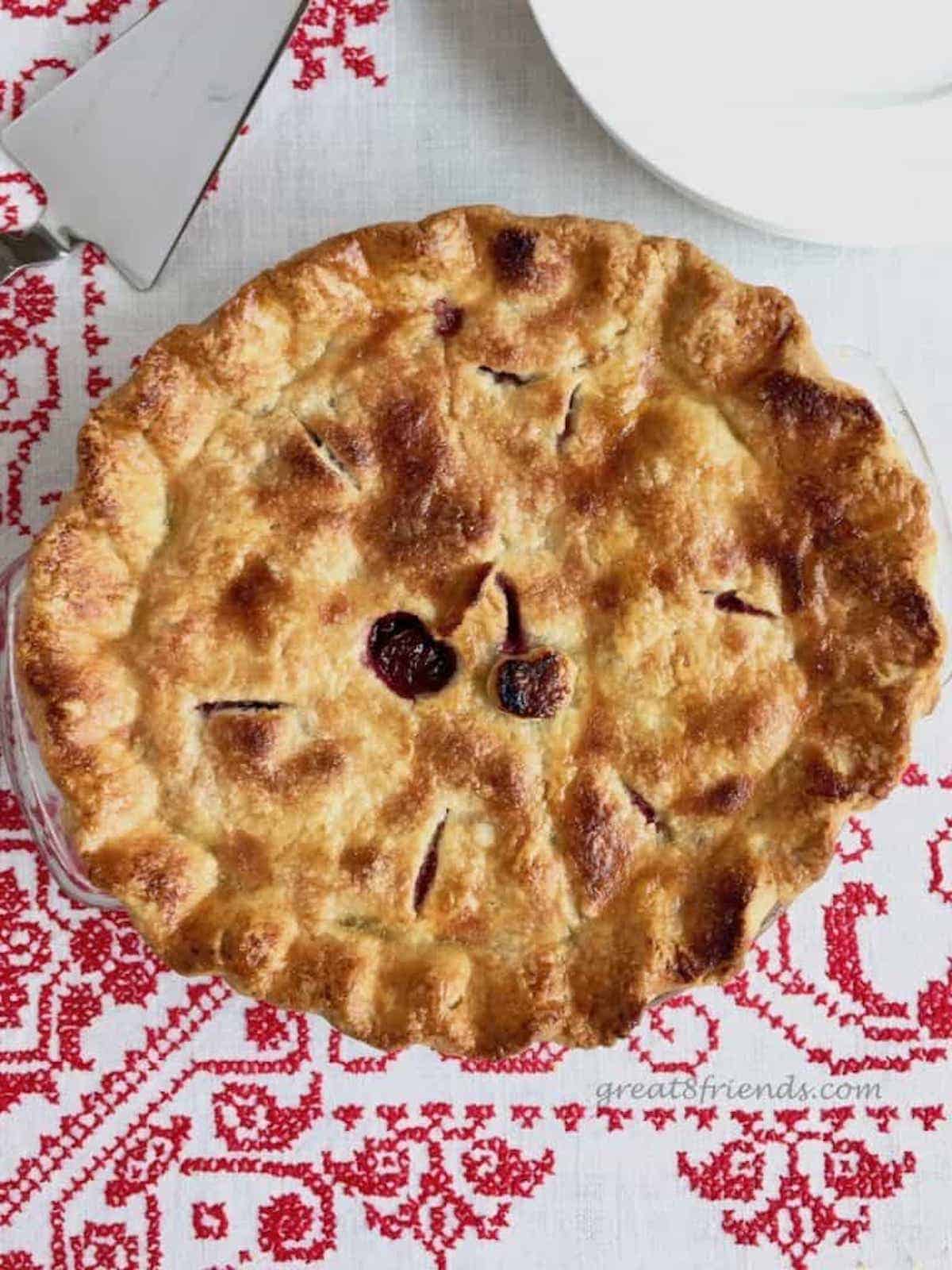 Favorite Pies
Cherry Pie and Apple Pie are two top contenders. My dad LOVED an apple pie, that's what we made for his birthday every year. Debbie's Phil also puts apple and cherry pies at the top of his list. (Maybe it's the February birthday boys?!)
And Vince puts the pies, both flavors, in 3rd place on his list... with a scoop (or two!) of ice cream. (Keep reading for his top dessert choice.)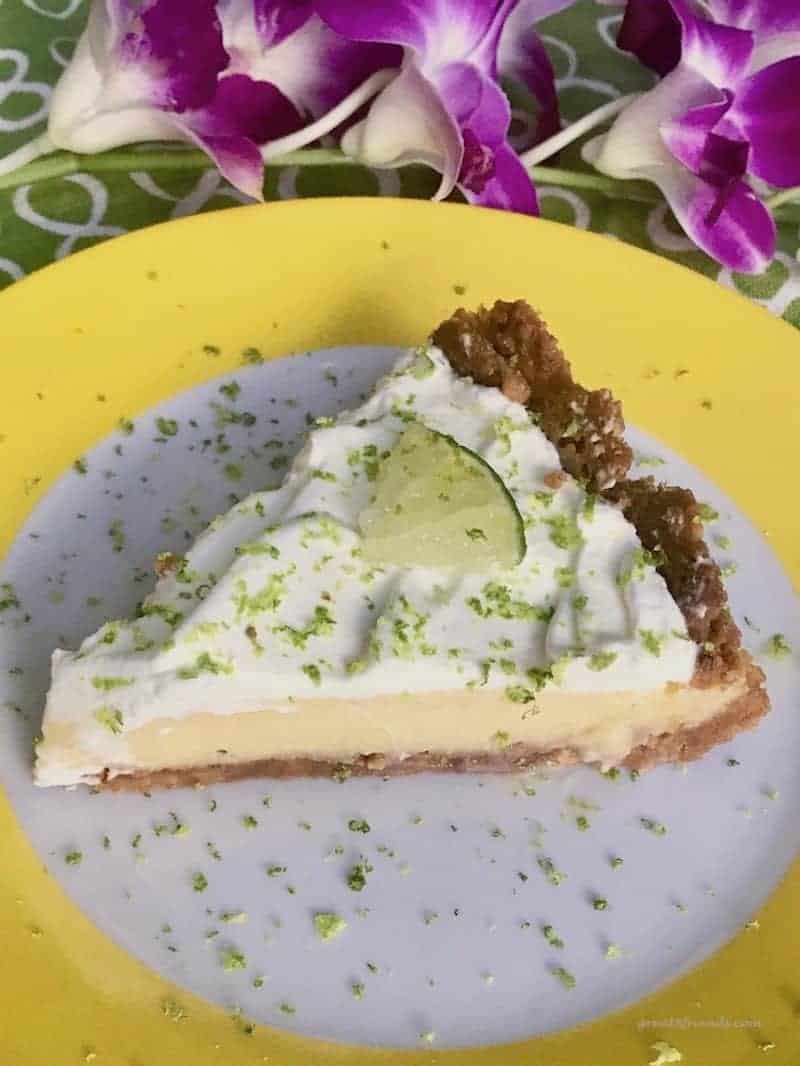 Key Lime Pie has always been in the top five on Vince's list, I was actually surprised that it's not #1! (But what do I know, we've only been married for 3 decades. 😂)
Fruit Desserts
Tim also has two top choices, Jurga's Lithuanian Apple Cake or Peach Cobbler; another Gr8 choice for the a là mode treatment.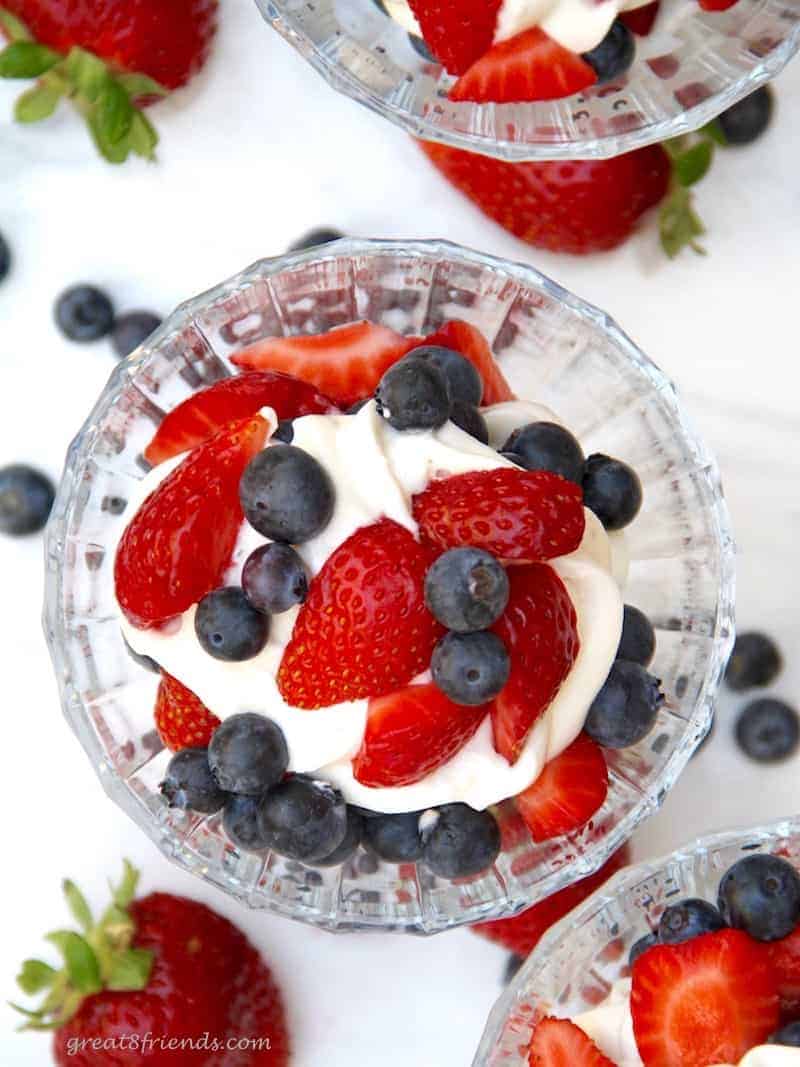 And Joel's favorite is Kyle's Red, White, and Blueberry Cheesecake Mousse. The combo of fresh berries with the creamy mousse is truly unbeatable.
Joel's second and third place favorites are Apples with Toffee Crunch Dip and Vanilla Panna Cotta with Mango Compote. See? The boys love the fruit choices!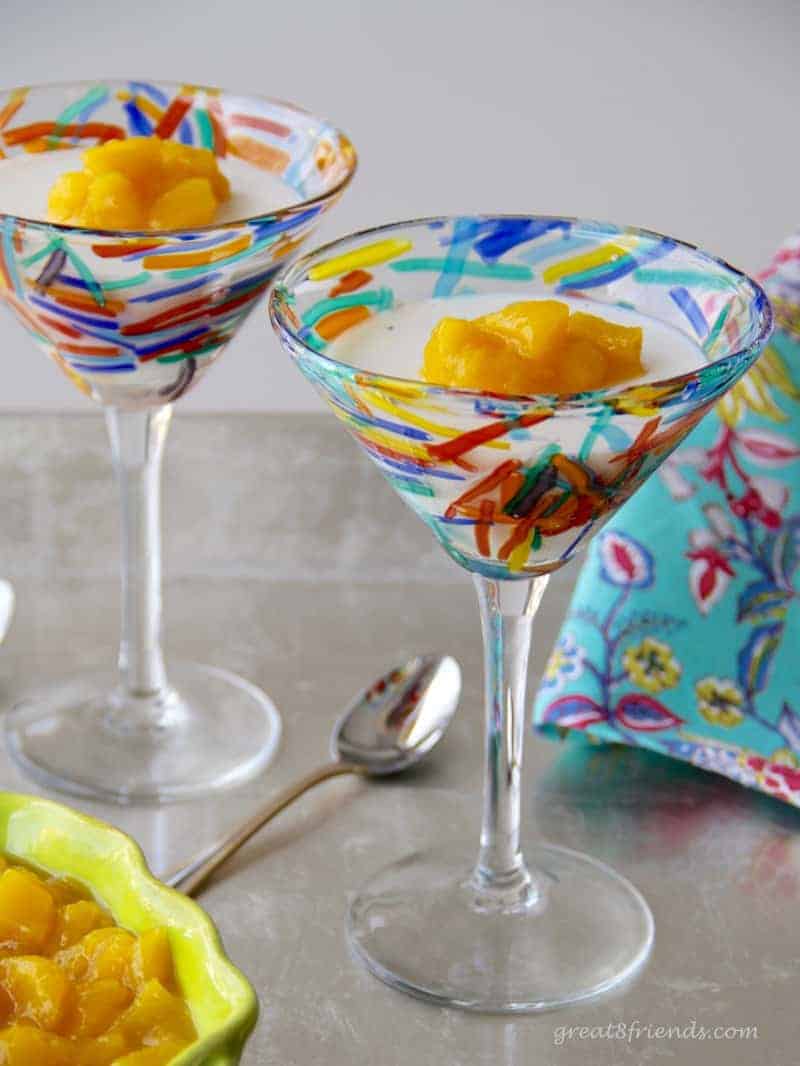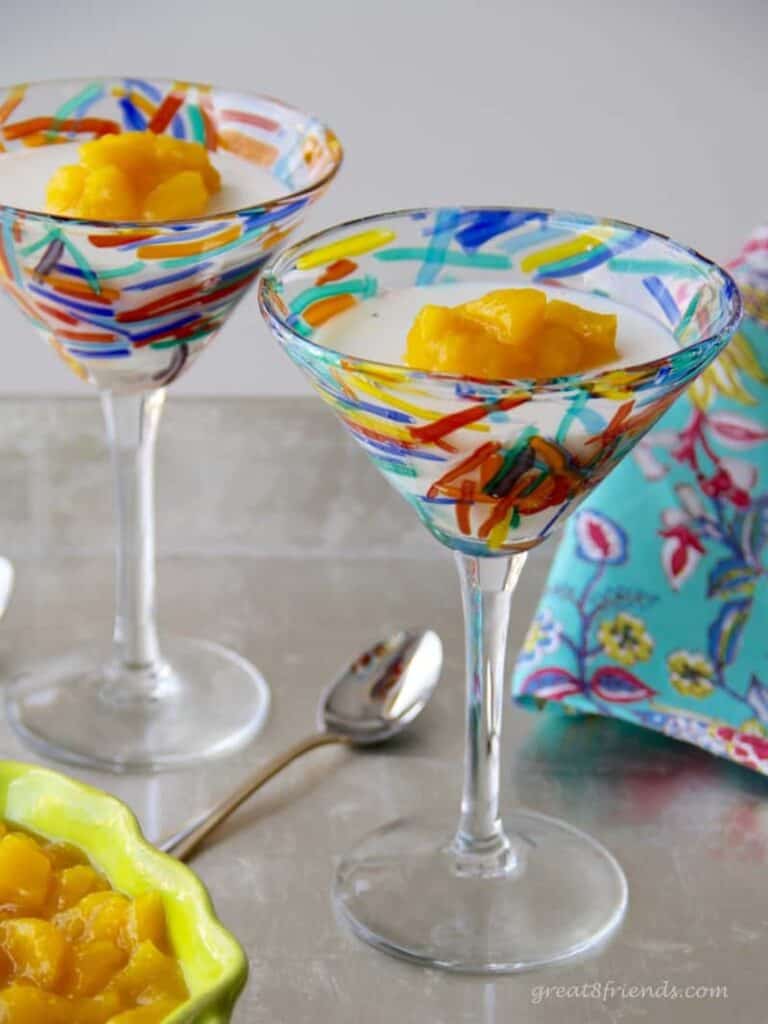 And speaking of fruit desserts, when I asked Vince for his favorite he said, "fresh fruit salad with whipped cream." I said, "what?!?!" And he stuck to it, adding on the Key Lime Pie and Apple and Cherry Pies.
I've never served my Fresh Fruit Salad for dessert with whipped cream, but I guess I should start!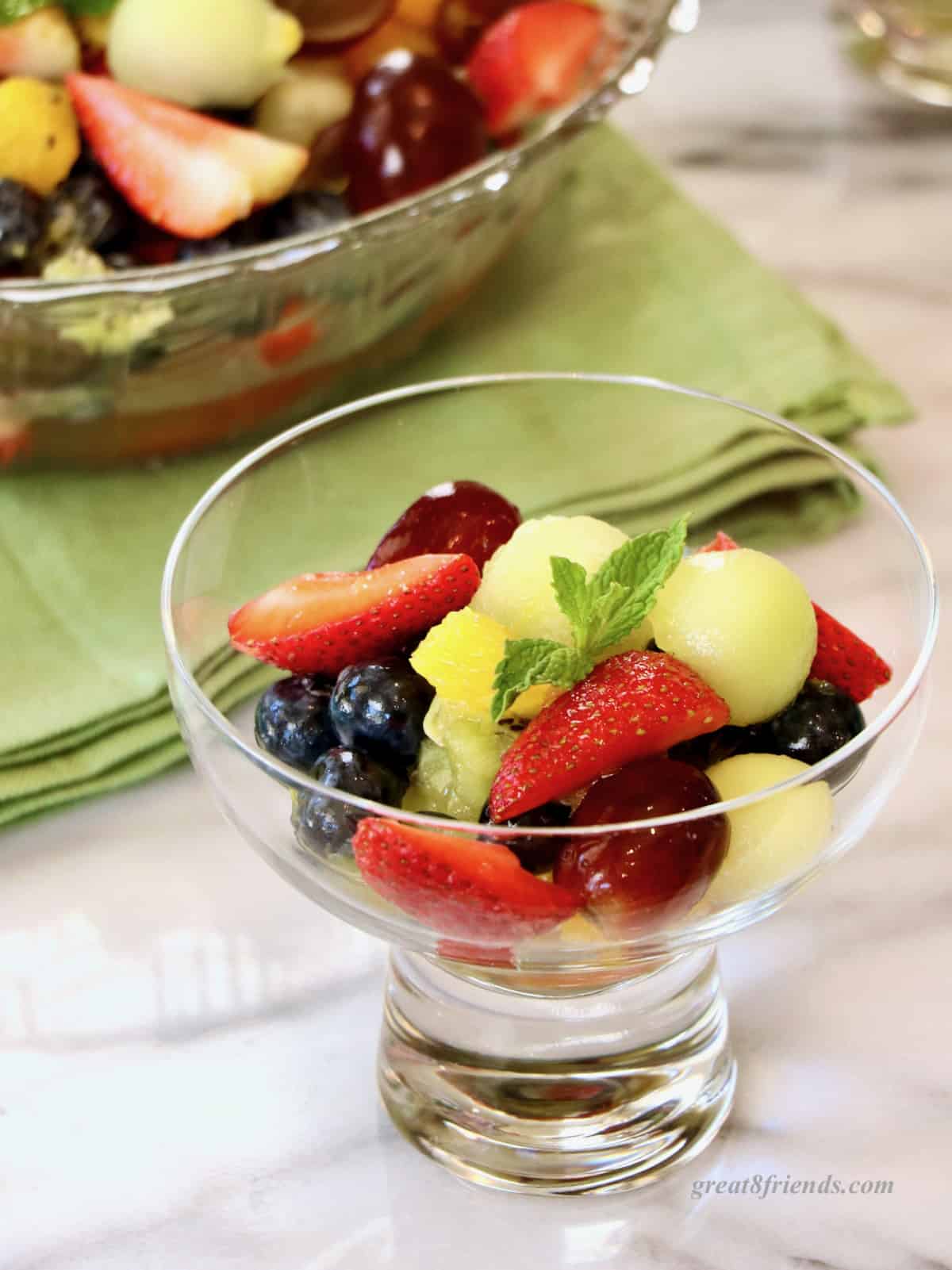 So you can see from our guys' choices that fruit desserts are really popular among men.
Boozy Desserts
If your guy likes a boozy dessert, we have some delicious choices: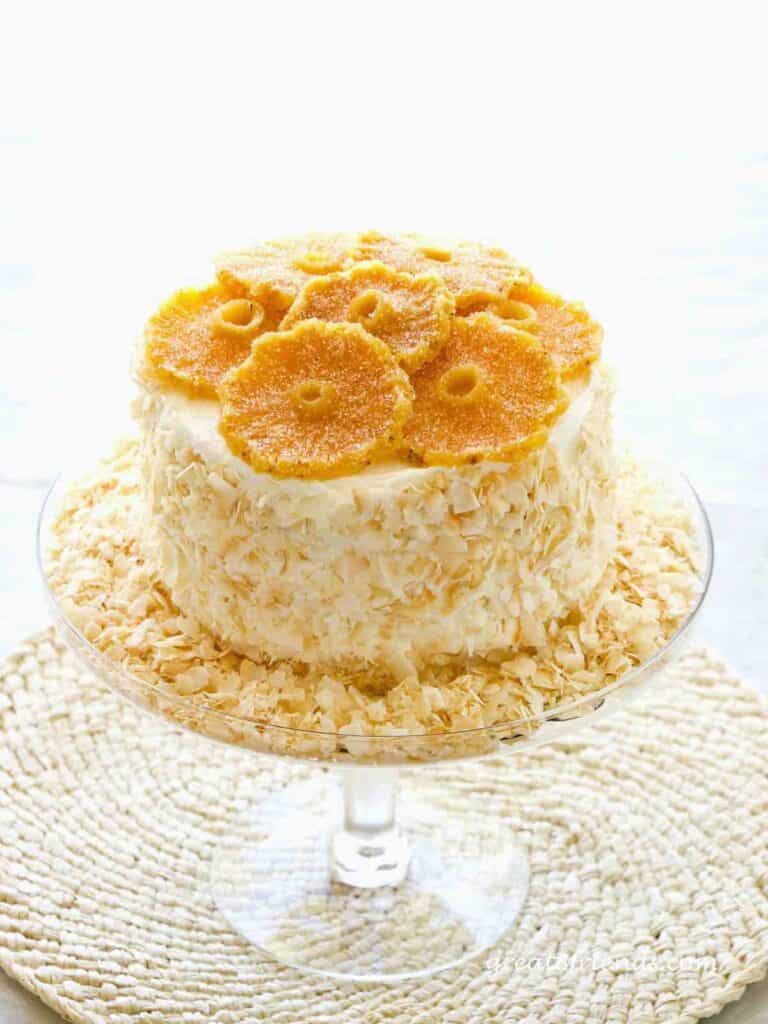 What are the man approved desserts in your family? Please drop a note in the comments, we'd love to hear from you!
This post contains affiliate links which means Great Eight Friends may earn a small commission if you click on the link. There is no additional cost to you. As an Amazon Associate we earn from qualifying purchases.