Gifts for Guys was originally published in 2016. Most of the Amazon links have been removed as the products/prices have changed. The easiest way to find any of these gifts would be to input the name into Amazon's search bar.
This post contains affiliate links, which means we may make a commission at no extra cost to you should you click on the link and make a purchase. As an Amazon Associate we earn from qualifying purchases.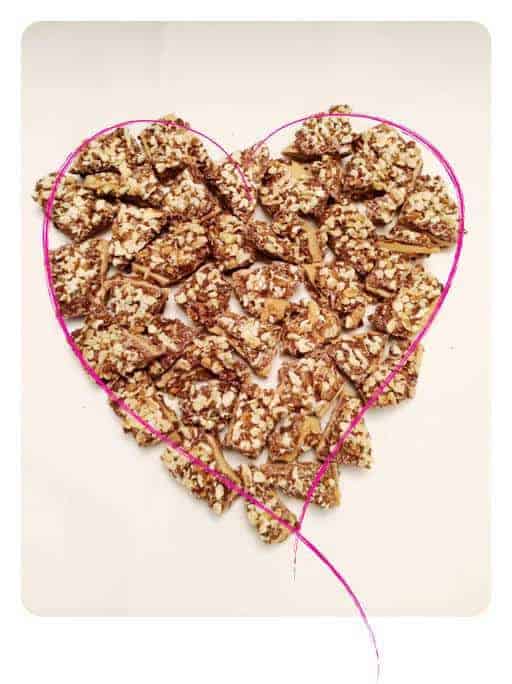 Valentine's Day Gifts for Guys...always tough to decide what to give. Consider yourself lucky if your special someone has a hobby that requires "things"...such as model trains or perhaps he has a Lego obsession. Then you have an unending choice of gifts to buy.
However, if, like me, your guy doesn't really like "things," you have to dig a little deeper on gift giving occasions. Now, Valentine's Day doesn't really have to be gift time, I often just make an extra special meal for Vince, including some sort of decadent dessert, which he ALWAYS loves!
If your guy has a favorite dessert, you can bake for him. My mom always made my dad his favorite pie, apple. And she added cinnamon red hots to make it extra special for Valentine's Day!
But, just in case you have an itch to get your guy something, we thought it would be Gr8 Fun to give you some recommendations from the guys in our lives. So here are eight Gr8 items that our guys love.
Gifts for Guys
---
Ice Cold Drinks
One of the easiest gifts is to get his favorite liquor. Phil loves Scotch so Debbie often gifts him with either one of his favorites or perhaps one he hasn't yet tried. He has a Gr8 collection of Scotches from each region of Scotland. In fact, check out his post on a tasting he did.
And to make those drinks just a little icier, how about these ice cube trays that make larger than usual 2" cubes? You only use one cube per drink and since they are larger, they melt slower, so the drink doesn't get watered down as quickly.
---
Roll-Up Backgammon Game
Is he a backgammon player? Maybe you two play together? This is the PERFECT gift for the backgammon playing traveler in your life! This Sondergut Suede Backgammon Game rolls up to the size of a pocket umbrella and weighs less than 1/2 pound. The size of the game board is 10" x 12-2/3". The playing pieces are a good weight and it includes four dice plus the doubling cube. All the pieces fit into a zippered compartment to create a portable, quality game.

Vince loves his and we just bought one to give our son on his birthday. This is a Gr8 Gift...we've even played it on the plane and the pieces stay put!
---
iPhone 6 Privacy Screen
This iPhone Privacy Screen is one of those small, inexpensive gifts that is perfect for the person who has everything.
We have a friend who travels often for business and works while on planes and in crowded spaces. He loves his privacy screen because when he gets a text or is working on an email, no one to either side of him can see what's on the iPhone screen.
It's truly an amazing invention!
Price is about $10.00...very affordable and shipping is free with Amazon Prime!
---
Harley Davidson Thermal Shirt
Tim is the biker of our Gr8 group and he loves anything Harley. For the guy in your life, how about this long-sleeved thermal T-shirt? Thermal is always a good idea at this time of year, especially for those guys out on the open road.
He will appreciate that you appreciate him when this shirt is in his gift box.
---
Men's Convertible Pants
Are you and your guy getting ready to take a trip to an exotic locale? Vince and I went to Costa Rica last year and I bought him these convertible cargo pants for the trip. Normally, he is a creature of habit and just wants to wear his jeans or workout pants, but he LOVES these! So much that he wants a second pair!
He wore them on the plane and appreciated the several zippered and velcro-ed compartments for keeping his passport, money and credit cards separate and secure. Not to mention the other great features: the fabric is thin and wicks moisture away from the body, it is also UPF 50 for sun protection, AND the zip-off legs mean you can end up at a hot/humid destination and immediately make yourself comfortable for the journey to your accommodations.
---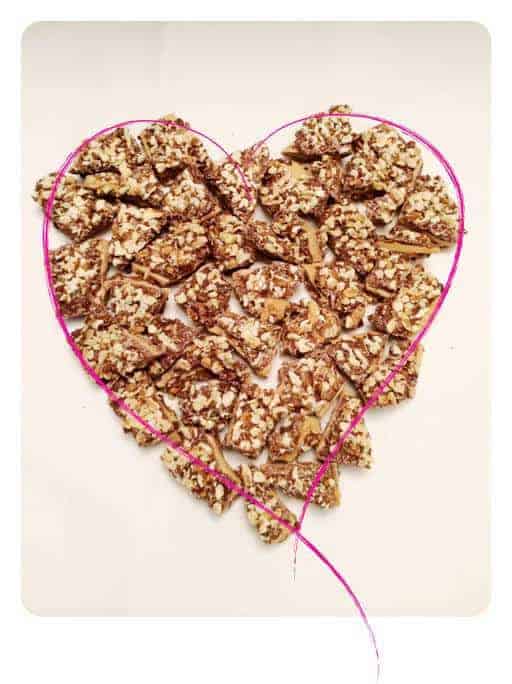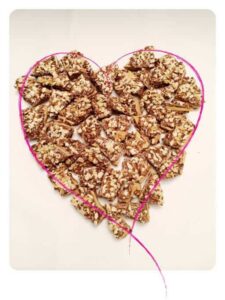 Small Batch Toffee
If you want to go the sweets route but you don't have the time or inclination to bake, consider ordering some of Joel's favorite candy from Small Batch Toffee.
It's always a Gr8 idea to support small businesses and when they make something this delicious, you can't go wrong!
---
Money Clip
Kyle's son, Jack, received this beautiful Croc Embossed Money Clip and loves it!
The leather is embossed and the clip for cash is magnetic. There is also a case for cards. And the size is perfect for a man's pocket: 3 1/2"L x 2 3/4"W
---
Grab some of these Gifts for Guys and make your guy smile!