The holiday season is upon us and we've compiled some of our favorite Thanksgiving cocktails for your drinking and serving pleasure. These are also perfect for Friendsgiving or any Fall occasion! (Over 21, please!)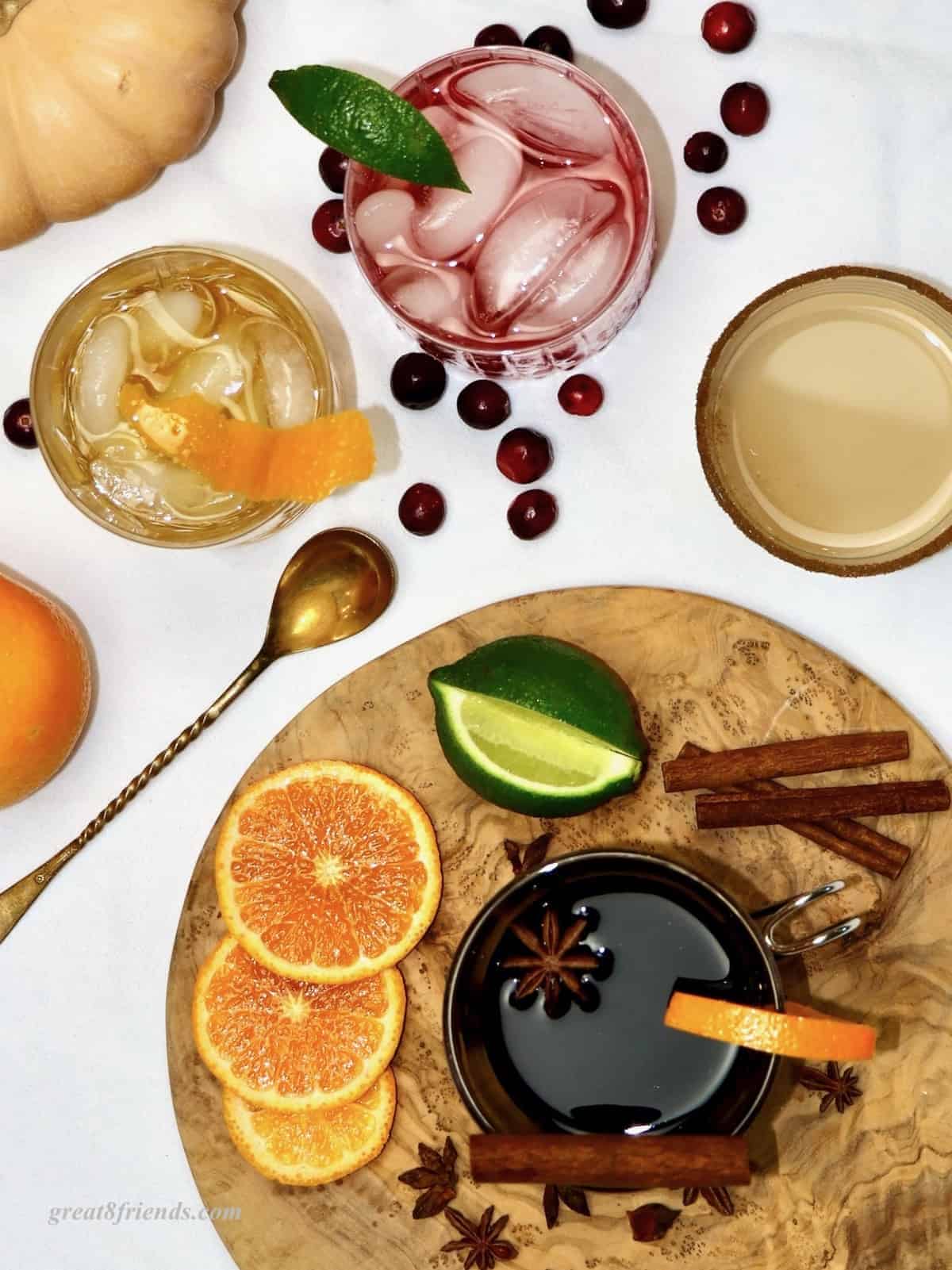 With everything going on this year, our get togethers will look a little different. But that doesn't mean that we shouldn't still celebrate!
We've shared our Thanksgiving and Friendsgiving dinners with the menus and recipes, now it's time to turn our attention to the cocktails!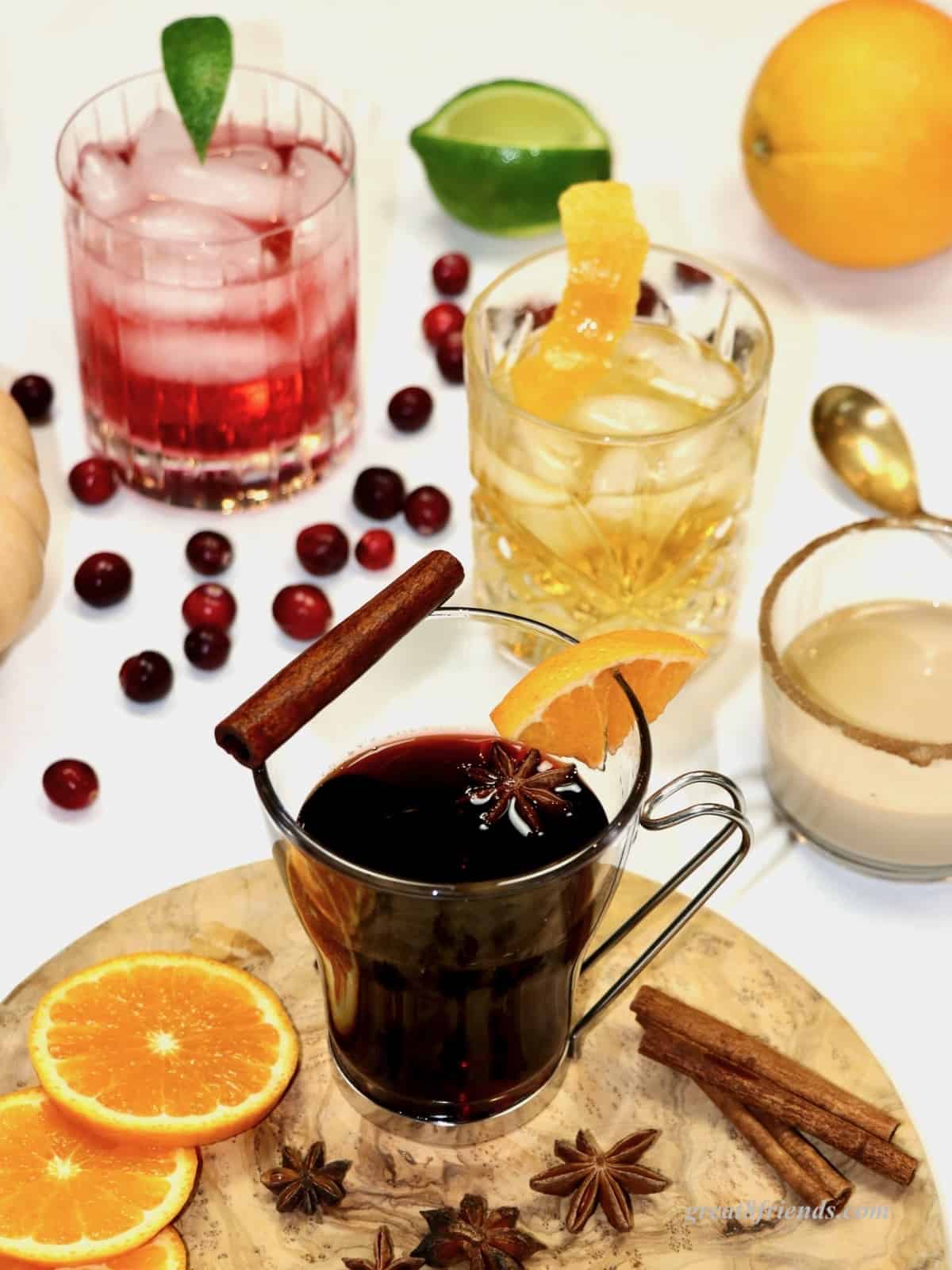 Do you like to plan a "signature drink" or do you prefer to let each person pick their own? It's time saving to pre-mix a batch to serve as people arrive.
Even if you create a special cocktail, it's a good idea to have a selection of the most popular libations in case someone has an allergy or aversion to the ingredients of the special beverage.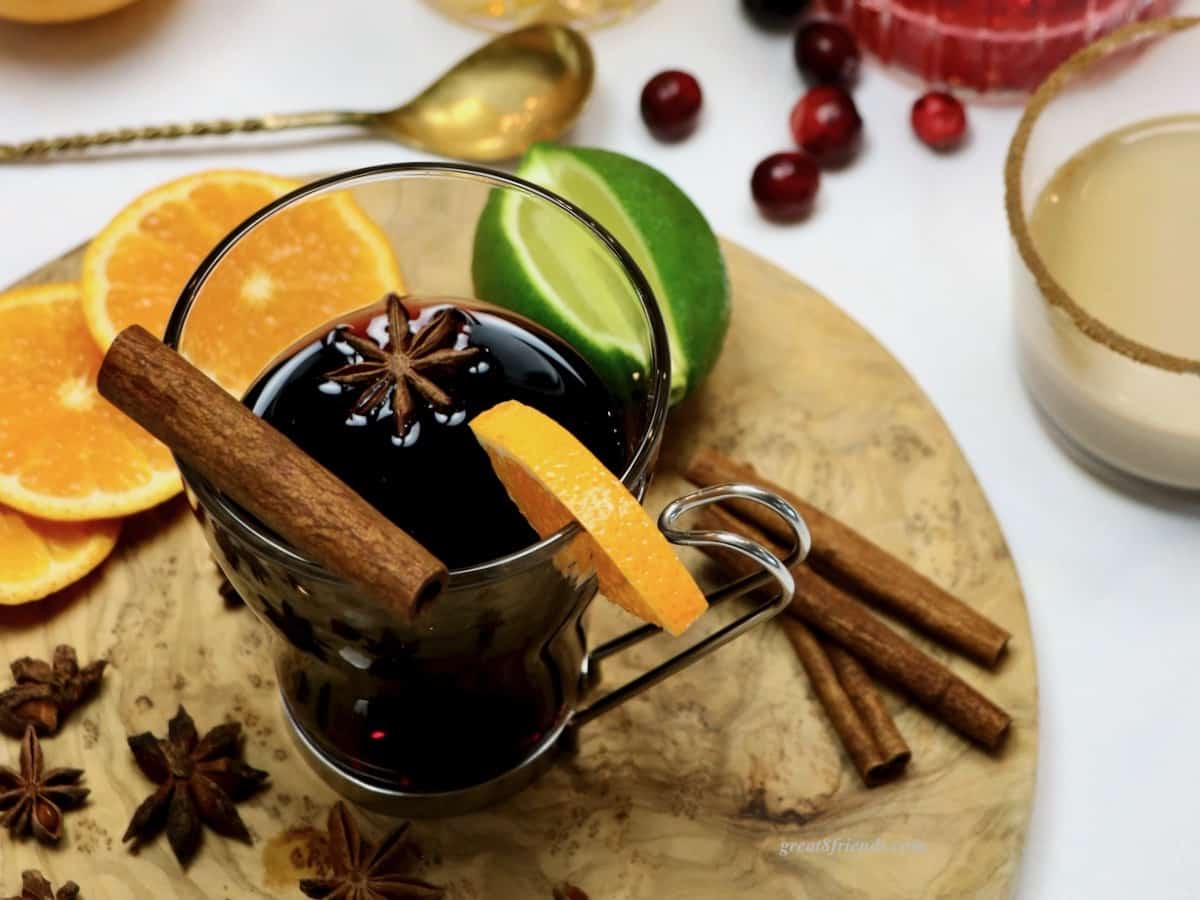 Sometimes at our Gr8 Dinners the host will serve a special drink to start (often to go along with the theme) and sometimes there is a variety of options.
Perhaps you can find a cocktail or two here that you want to serve this Thanksgiving!
Cheers!
Dessert Drinks
These two versions of Irish Cream make a delicious after dinner sip. They are also perfect to package up to give to friends and family.
Please remember to drink responsibly.