Celebrating Many Years of
GREAT FOOD, GREAT FRIENDS and GREAT FUN!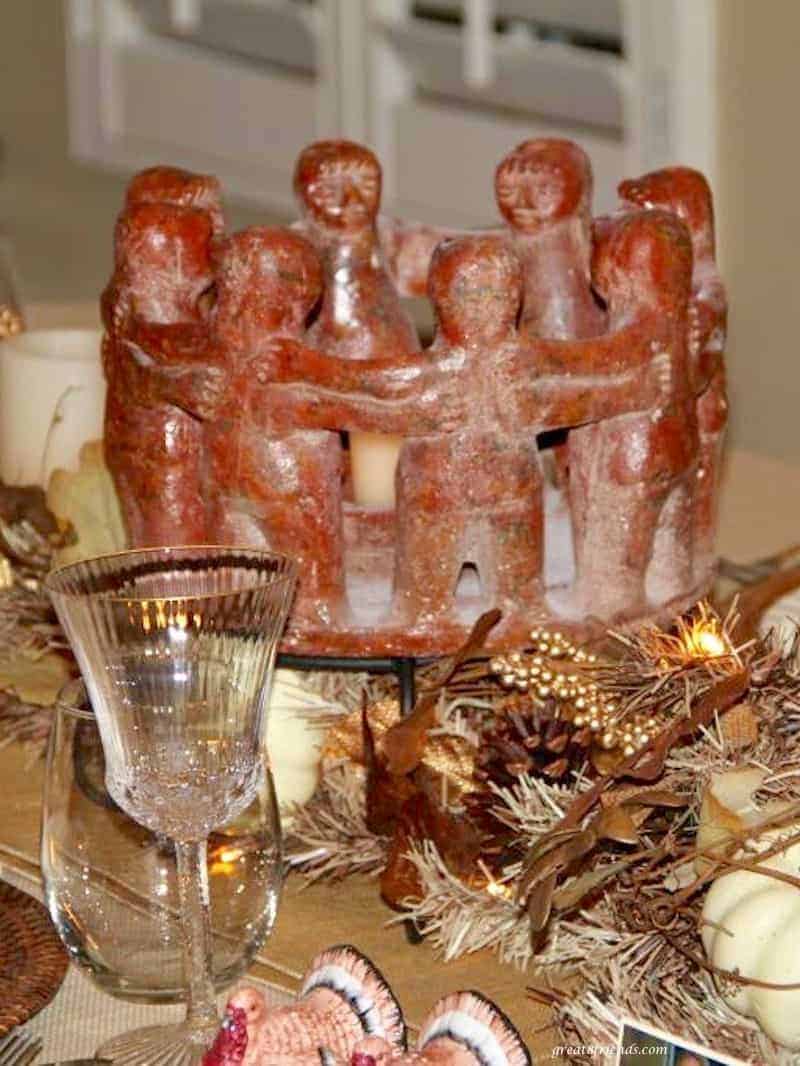 Our Gr8 dinner one year was in November. Although we have had November dinners in the past, Thanksgiving had never been a theme. Joel and I decided a Thanksgiving dinner was in order. What a perfect time to celebrate each other and our many years of friendship. Hence, "Great Eight Friendsgiving" became our theme!
The next step was to create a way to invite our Gr8 friends. I had recently taken a class to learn to make an interactive card. While attending this fun class, I was thinking how perfect this card would be to use as an invitation. And so I did!
I have always loved the clay model of friends in a circle with their arms around each other. To present with the paper invitation I went online to find one with eight people in a circle. The meaning of the "Circle of Friends" was the perfect representation of the evening.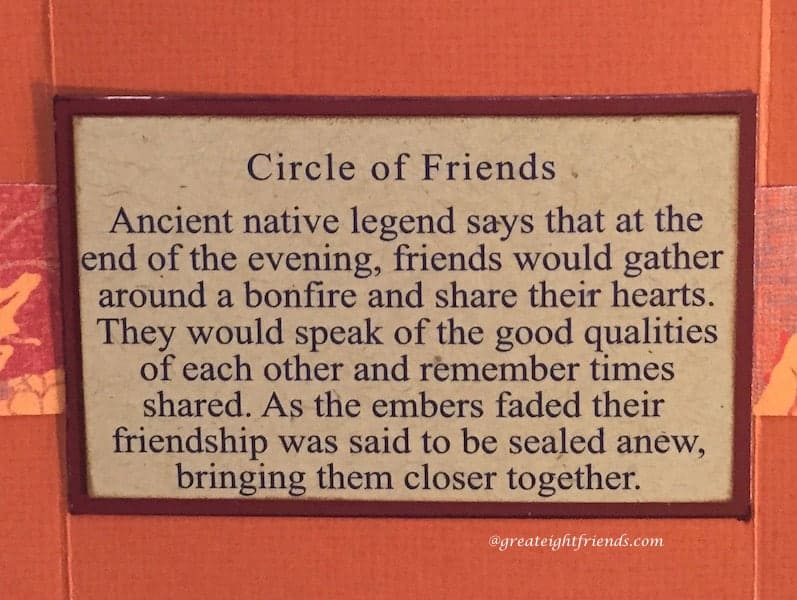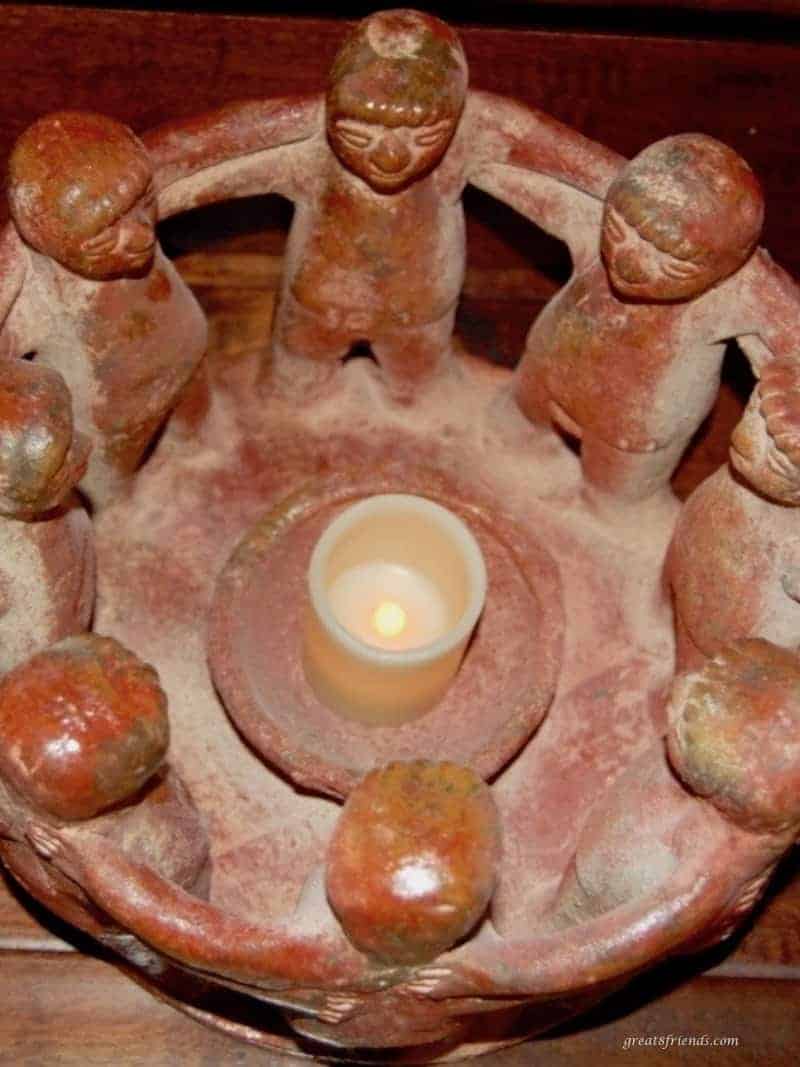 Dropped off at the homes a week before the dinner, each couple opened their door to find the invitation and this "Circle of Friends" with a (battery powered) candle.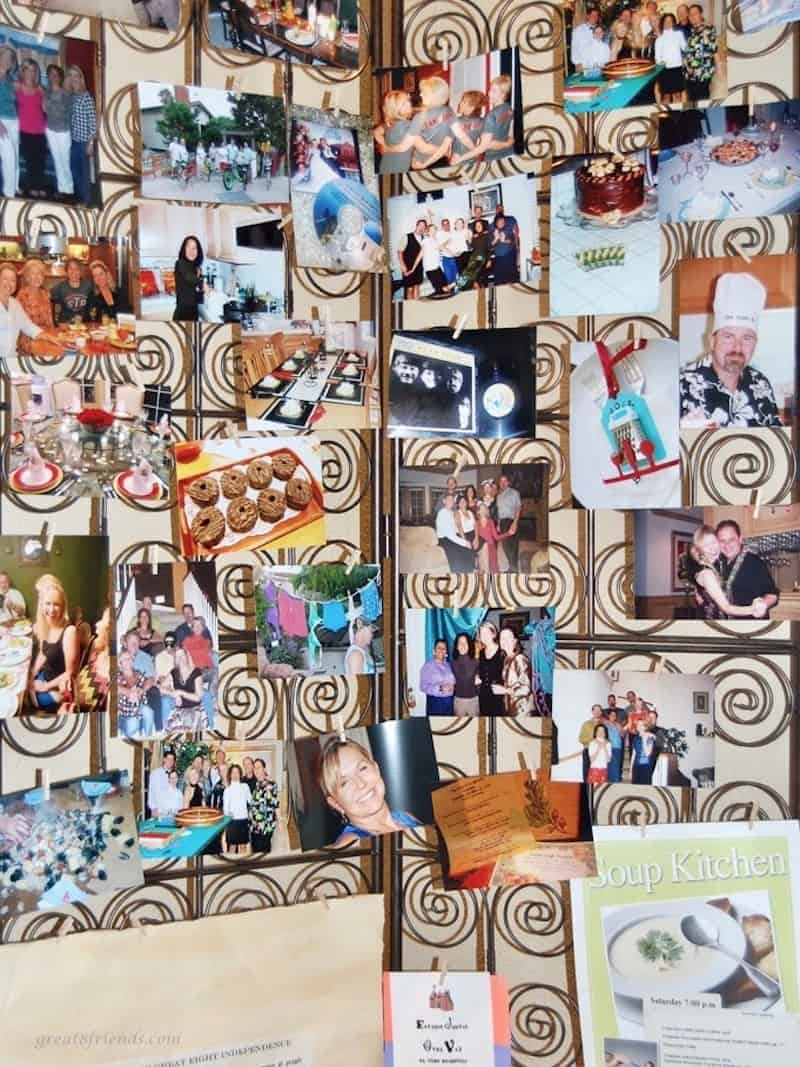 I decided that I would incorporate as many photos as I could gather from our years together and include them both on the invitation and in the decorations that evening.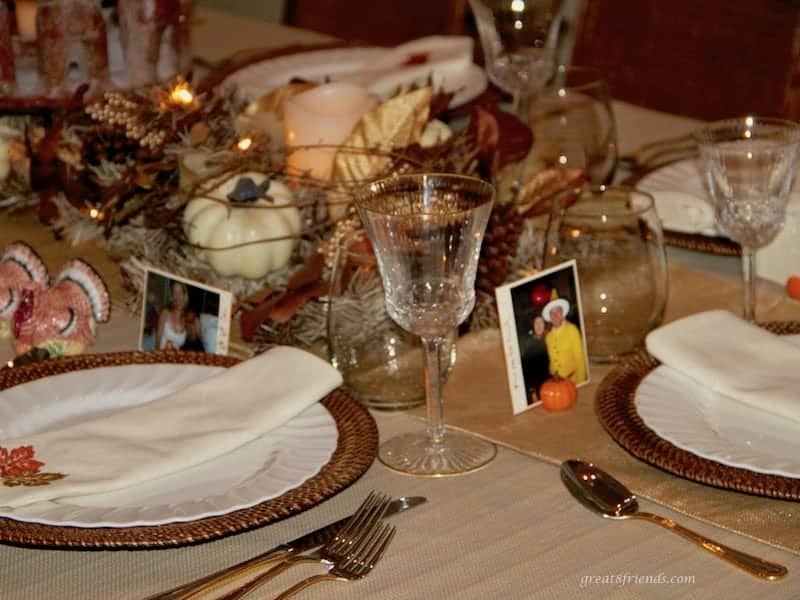 Knowing that my "Circle of Friends" would be the centerpiece and focal point of the table, I also used items from my own Thanksgiving decorations. Place cards included a fun photo of each guest from a past Gr8 dinner.
Before completing the invitation we decided on the menu.
Debbie brought "Tomato Scallion Shortcakes with Whipped Goat Cheese," a delicious and savory comparison to Strawberry Shortcake.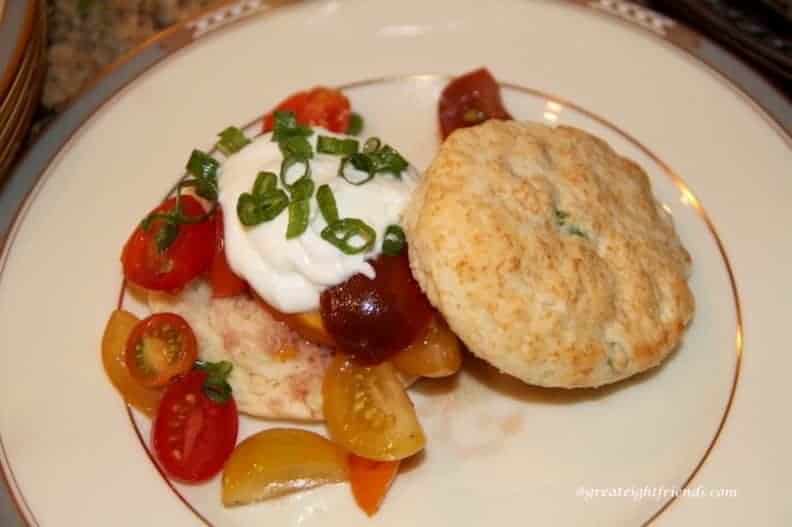 Then we were all delighted with Anna's "Creamy Butternut Squash Soup…with no cream."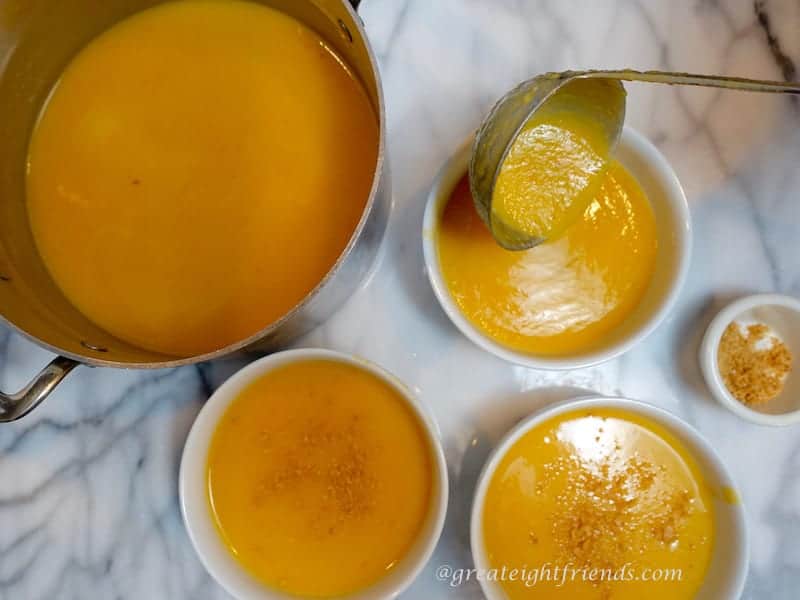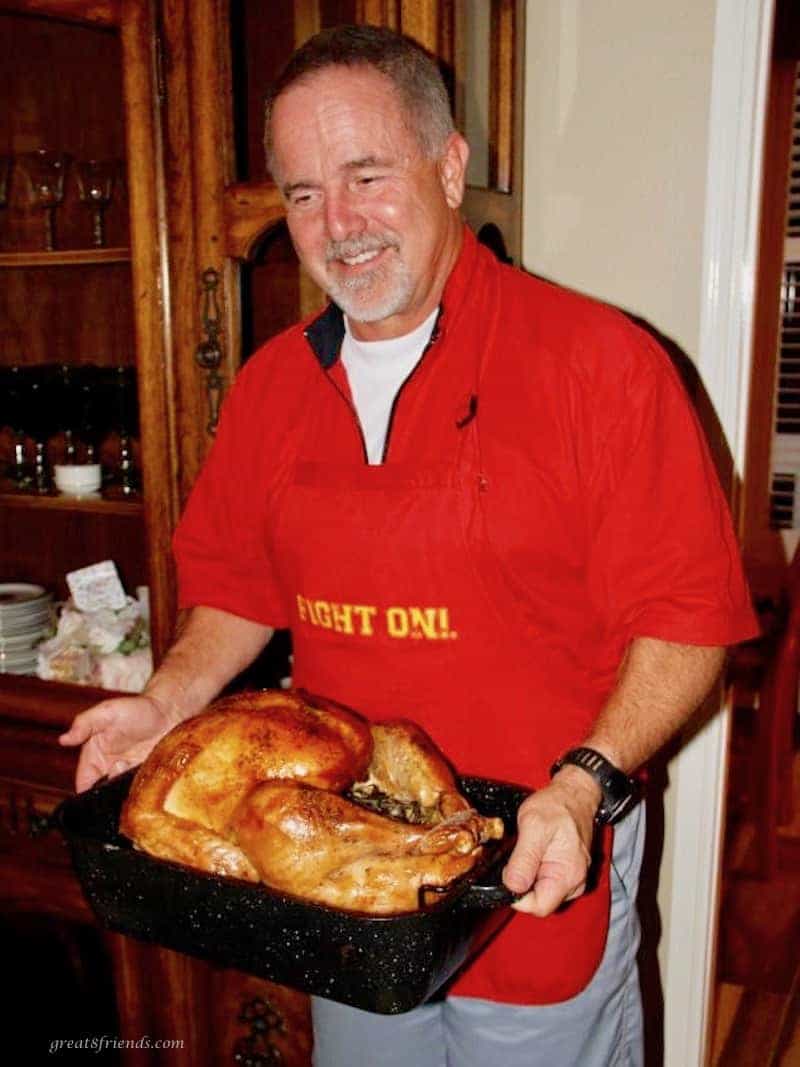 As Joel is the master Turkey chef, he and I prepared the dinner together. Just have to mention Anna's Turkey on the Grill as another way to cook a turkey.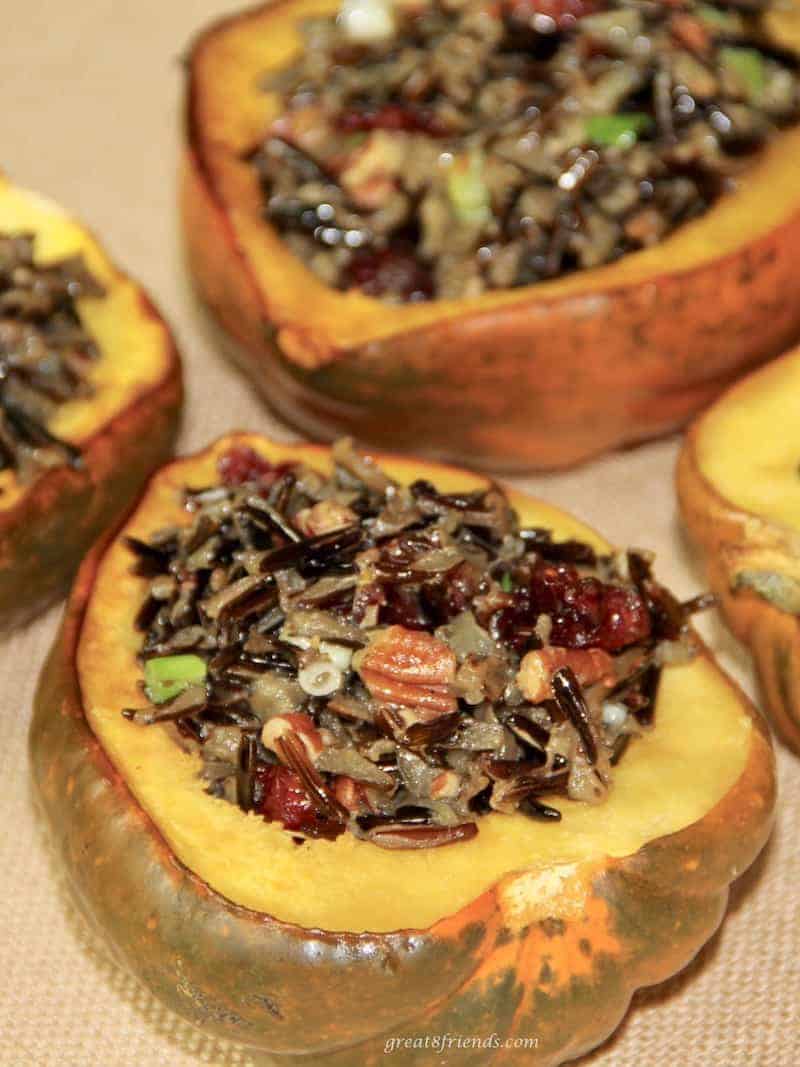 Along with the Turkey we served sage stuffing, Wild Rice Stuffed Squash, brussels sprouts, glazed carrots and an herb muffin.
We couldn't wait to dive into Jurga's beautiful "Pumpkin Torte with Caramel Sauce." It tasted as good as it looked!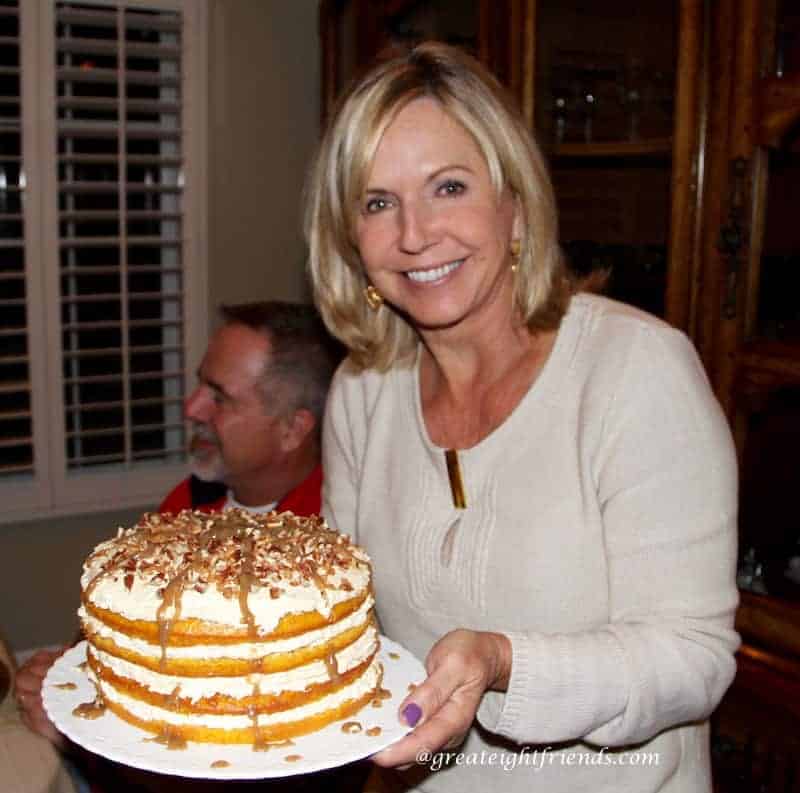 As tradition carries on, our evening ended with the exchanging of gifts. Jurga surprised us with these amazing and cozy blankets. Another Gr8 treasure!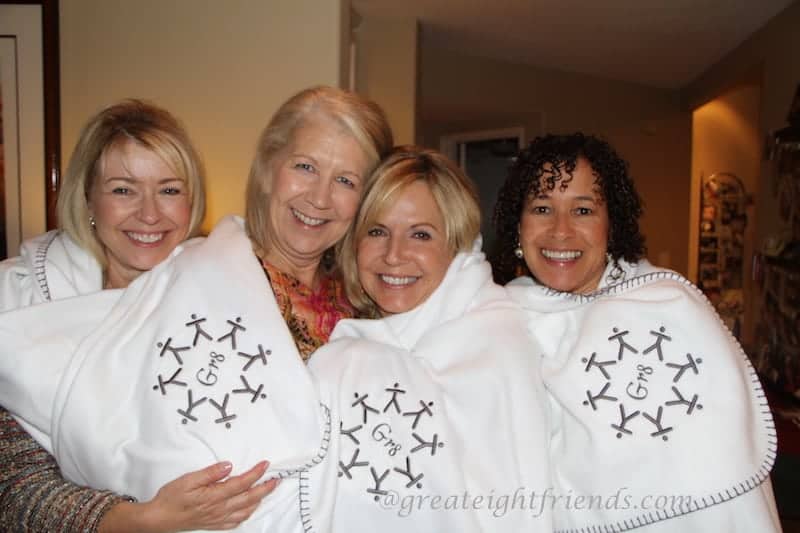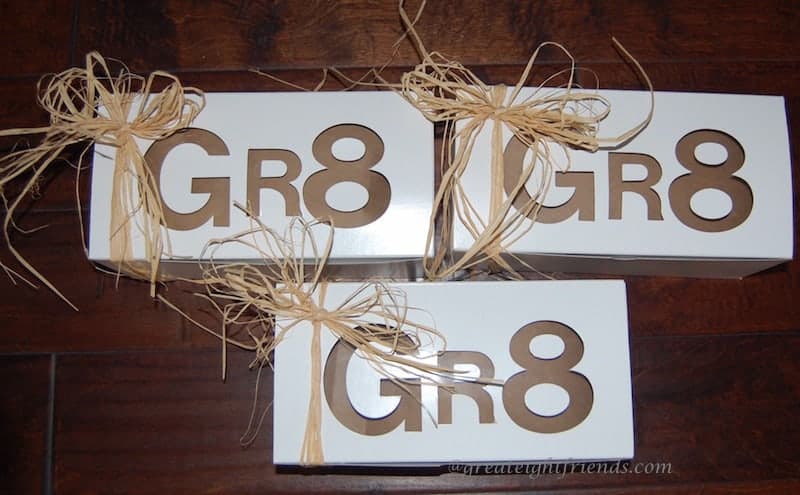 This post contains affiliate links, which means we may make a commission at no extra cost to you should you click on the link and make a purchase. As an Amazon Associate we earn from qualifying purchases.
Anna gave us a basket of ingredients to make "Cubano Sandwiches" which was an appetizer served at her "Hot Havana in Miami" Gr8 dinner. Debbie gave us a small purse wrapped in this very creative box she made by using her Sizzix "Big Shot machine"; and I gave each gal the latest Ina Garten cookbook, Make It Ahead.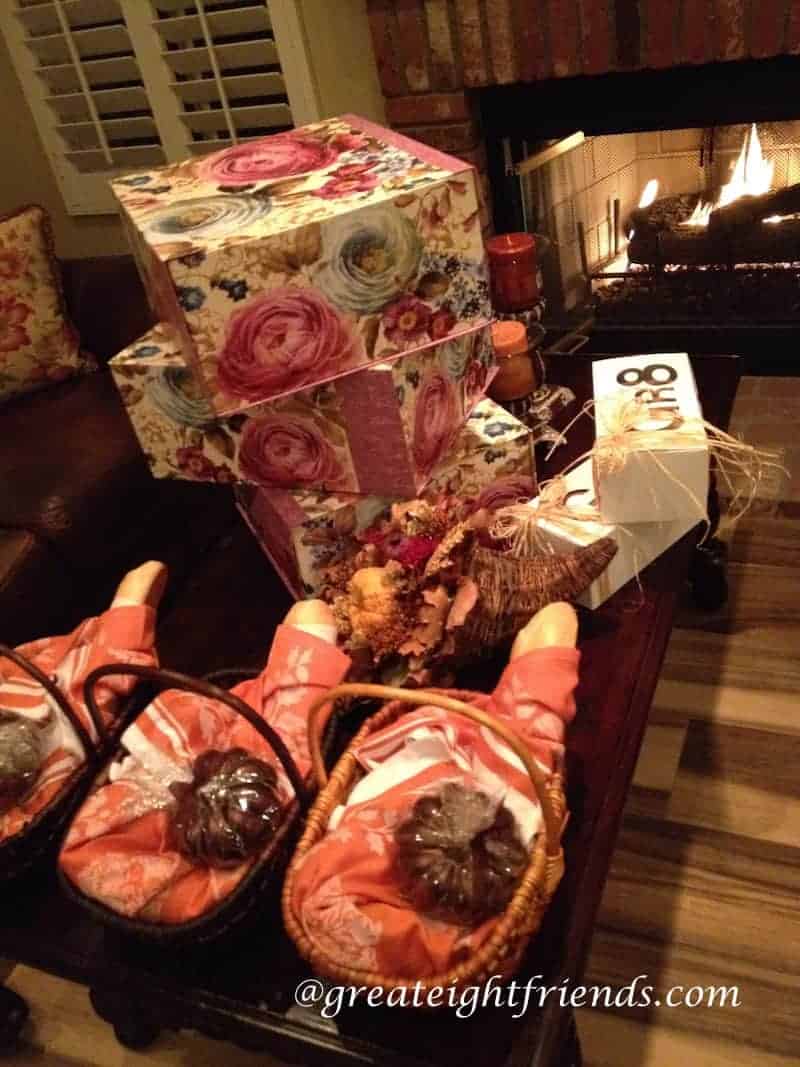 Our Friendsgiving evening was perfect as we ate, drank, reminisced and gave thanks for each other, our families, our friends and our story!
Celebrate someone or something EVERYDAY!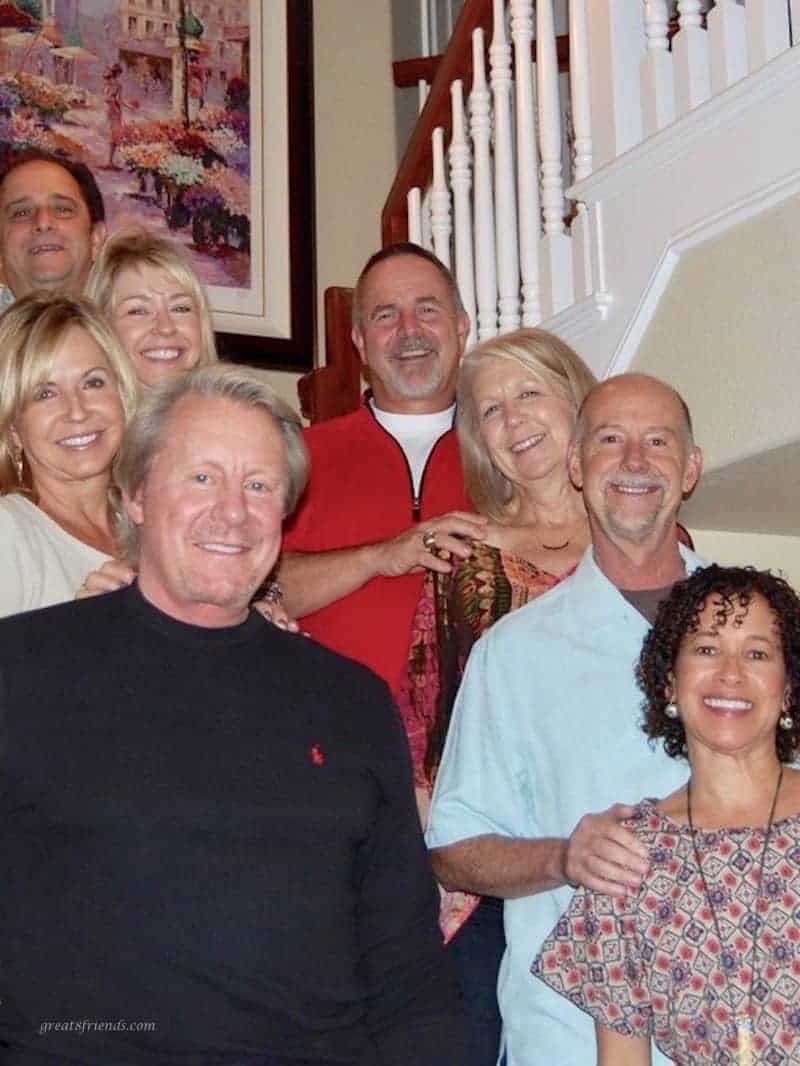 SaveSave
SaveSave
SaveSave