Hostess Gifts are a lovely thank you for a dinner invitation. We have a selection of ideas that you can make to gift the host or anyone. Homemade goodies are always welcome!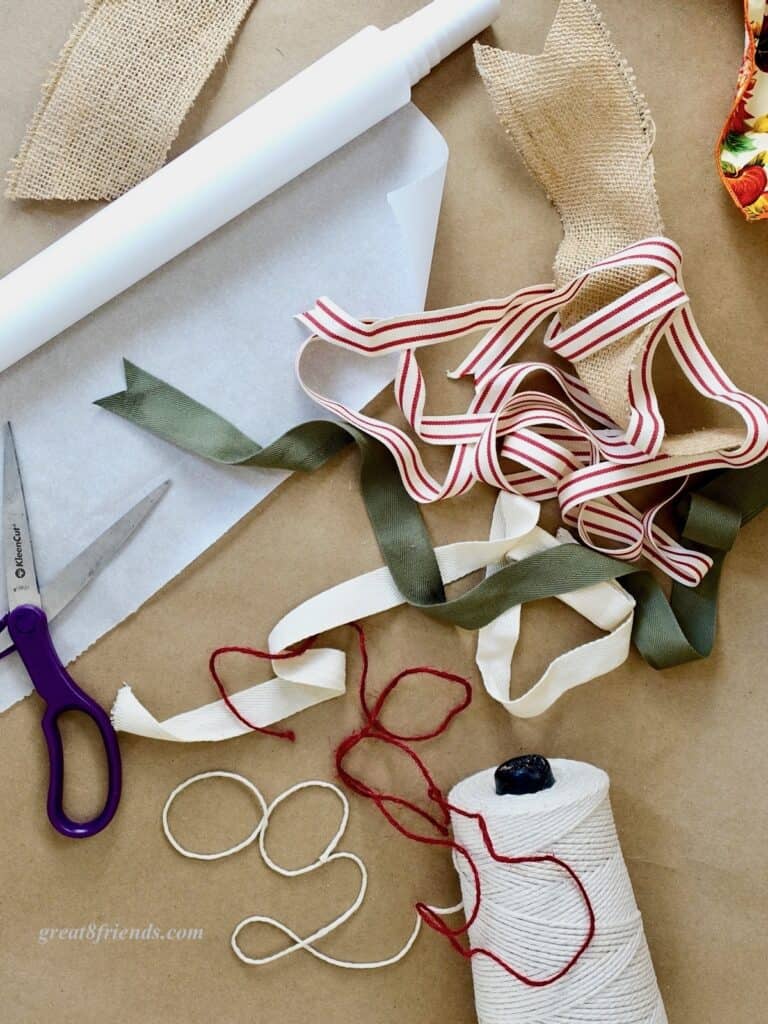 Don't you just love the different personalities of all of your friends? Some are whimsy, some are conservative and some are just like you! Whether they're easy to shop for or not, every once in a while you find the perfect gift!
When you find it, buy it...immediately! Because you know what happens...you say to yourself, "I'll get it another time." And guess what? The "other time" is here, you're invited to someone's house and you (because your mother taught you right) know that bringing hostess gifts is the right thing to do...if you got it when you saw it, you're prepared! Wrap it up, tie a bow around it and off you go!
If you didn't buy that gift, we've got some Gr8 recipes that you will enjoy making and your friends will enjoy eating! Nothing beats homemade, right?
I remember when I was younger, my mom would always say, "I'd rather you make me something than buy me something." I have a feeling your friends would think the same thing, especially if you hand them one of these!
Our Homemade toffee,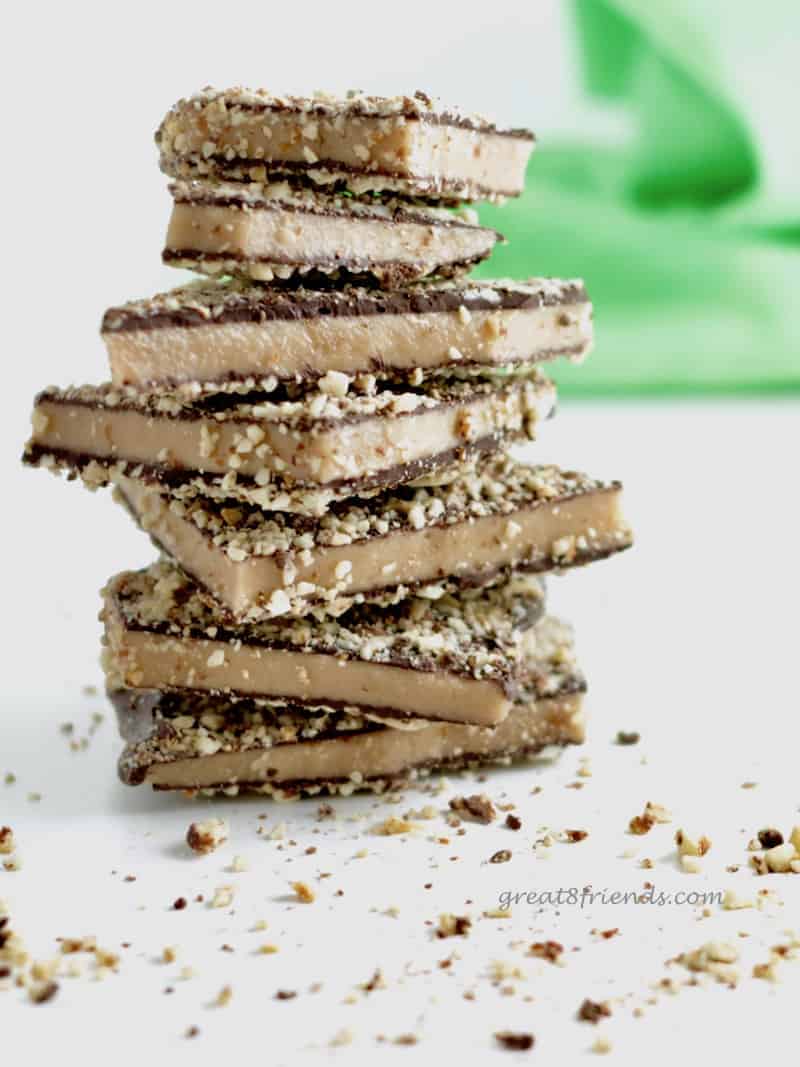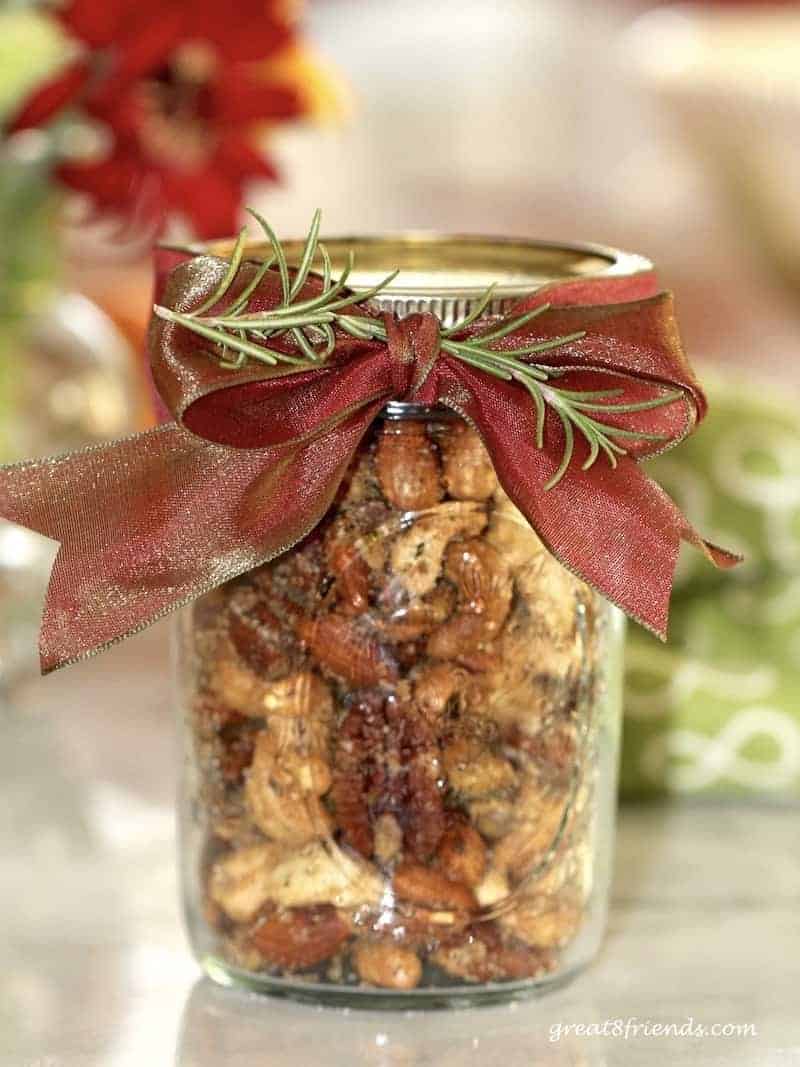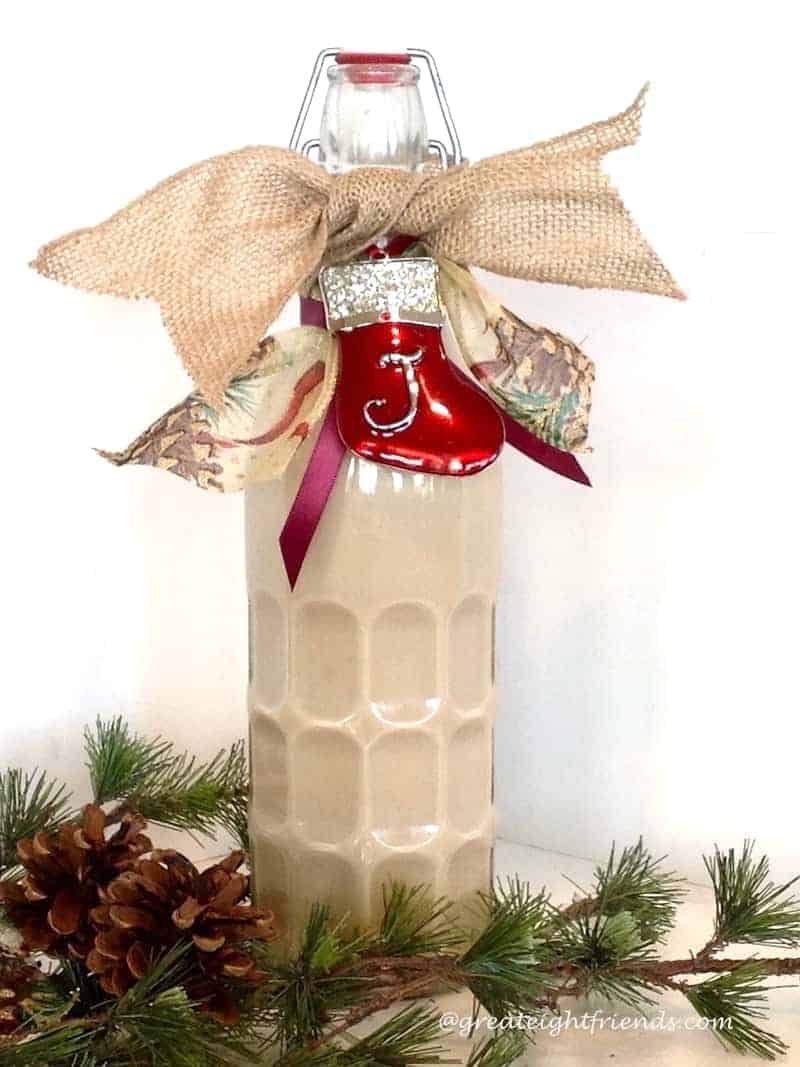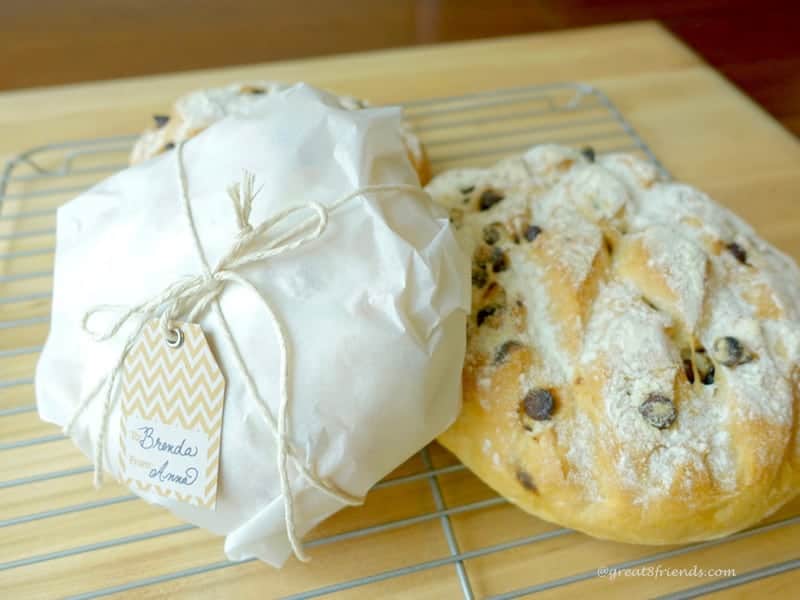 or Challah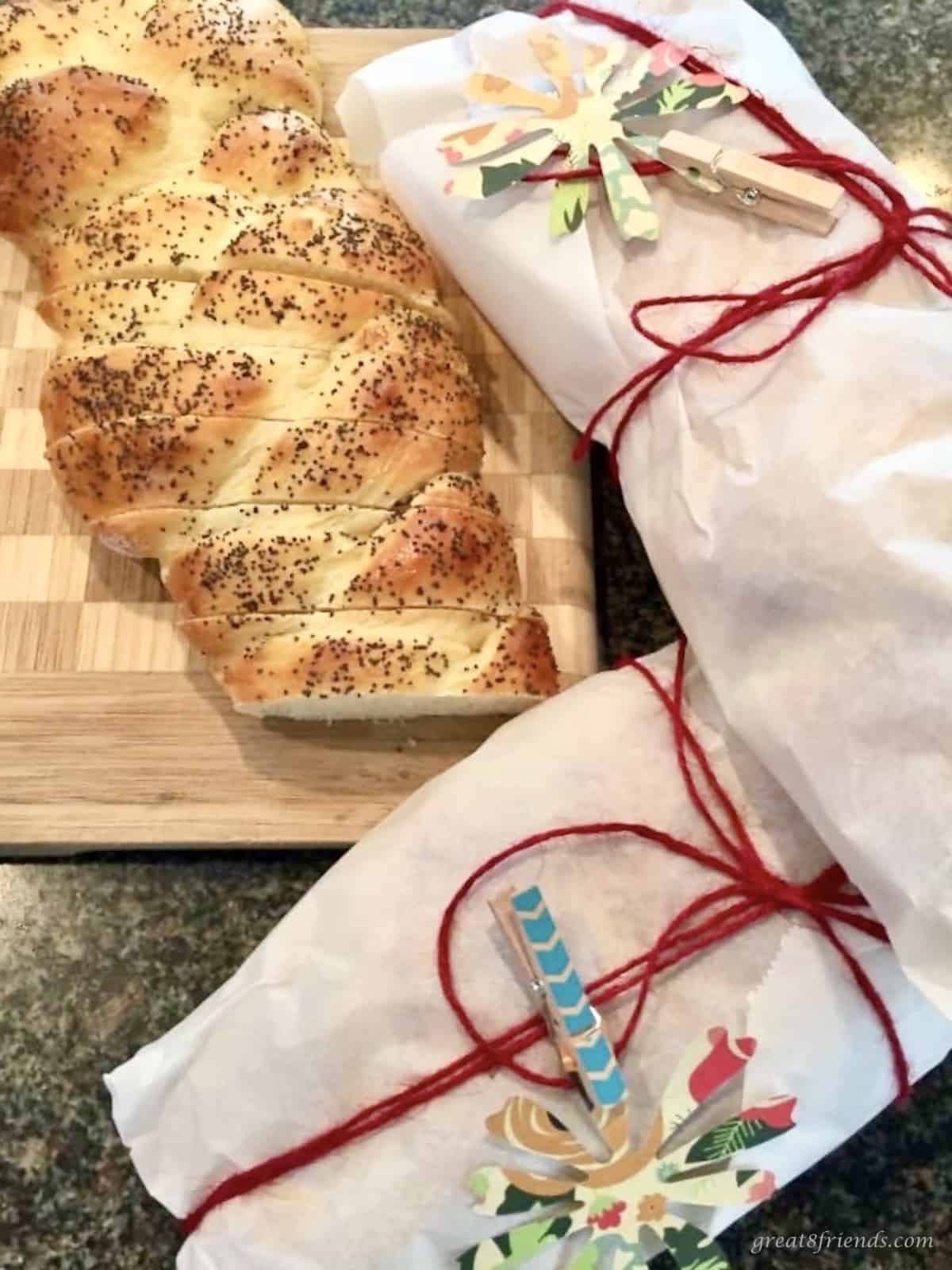 ...they're all here, ready for the giving!
They'll love the time you put into it! Wrap them up nice and pretty! A few feet of parchment paper around the bread and tied with twine (don't bother trying to tape it! Tape does not adhere to parchment!)
With your Sizzix die cutting machine, you can make some pretty cute gift tags and darling boxes or bags for the toffee or nuts.
Choose a Fall patterned paper (from your local craft store's scrapbooking section) and cut away. Also available are inexpensive and very cute decorative tins (watch the sales for these).
Another fun gift that you can find in our Great Eight Friends Craft Corner, that is both fun and more personal, is the string art. Using their surname initial, a pumpkin, a fall leaf or any shape that suits them, die cut it or download and print, it is such a fun project! Directions are here.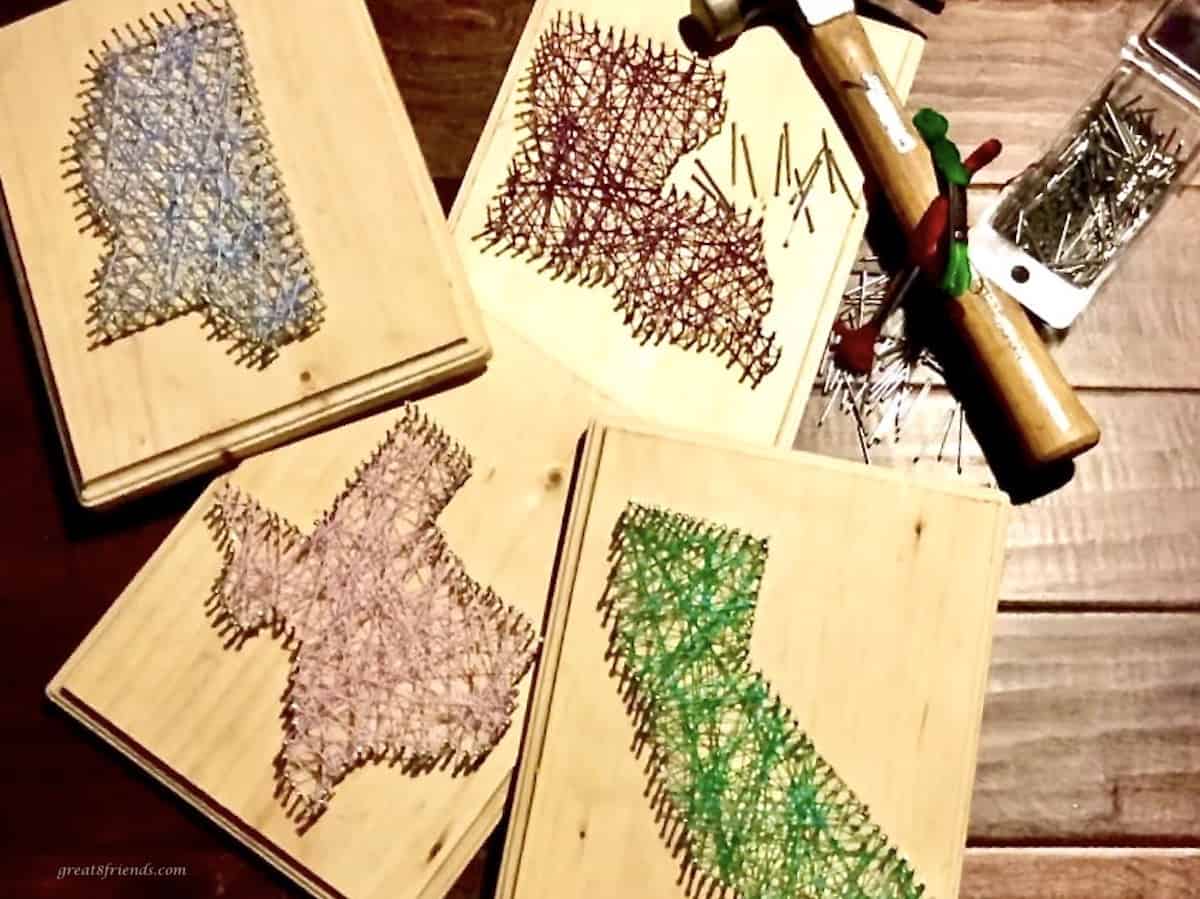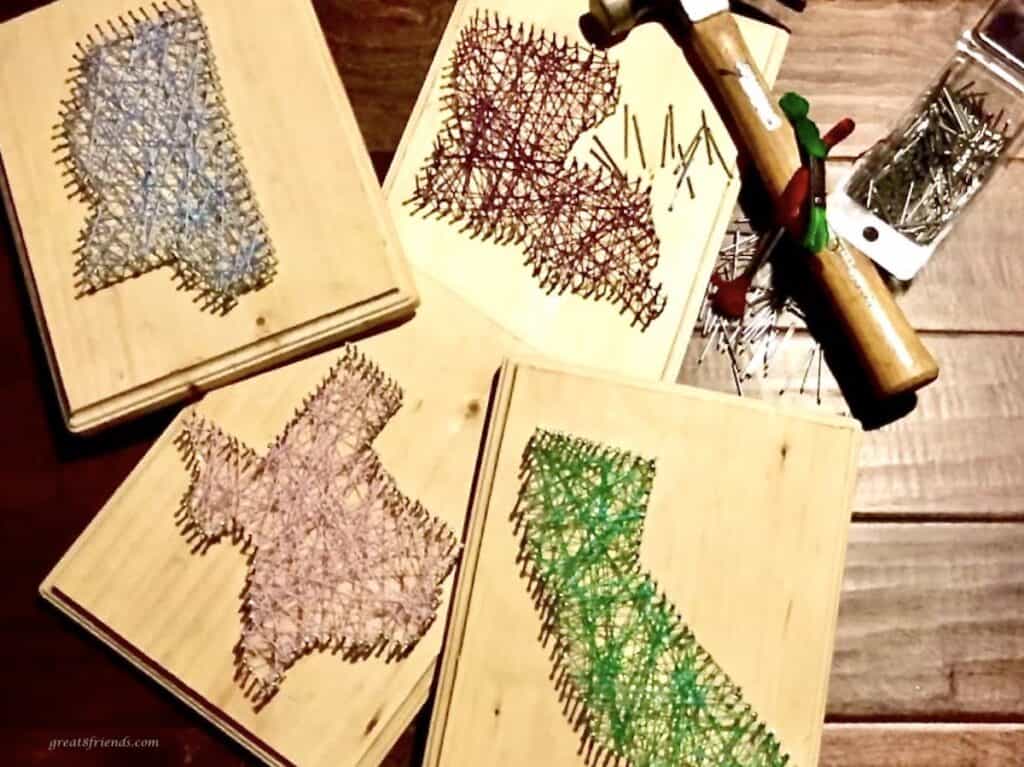 Do you love traditions? Me, too (as you'll see in a future post!). Do you have a tradition with the hostess?
Here are a few hostess gift traditions from 3 sweet members of my family that they bring to me each Thanksgiving.
My Godmother, Gigi, has a beautiful fall floral arrangement delivered to us the day before Thanksgiving. I keep the center of one of our dining room tables empty for those gorgeous fresh autumn colors. She loves seeing her centerpiece every year.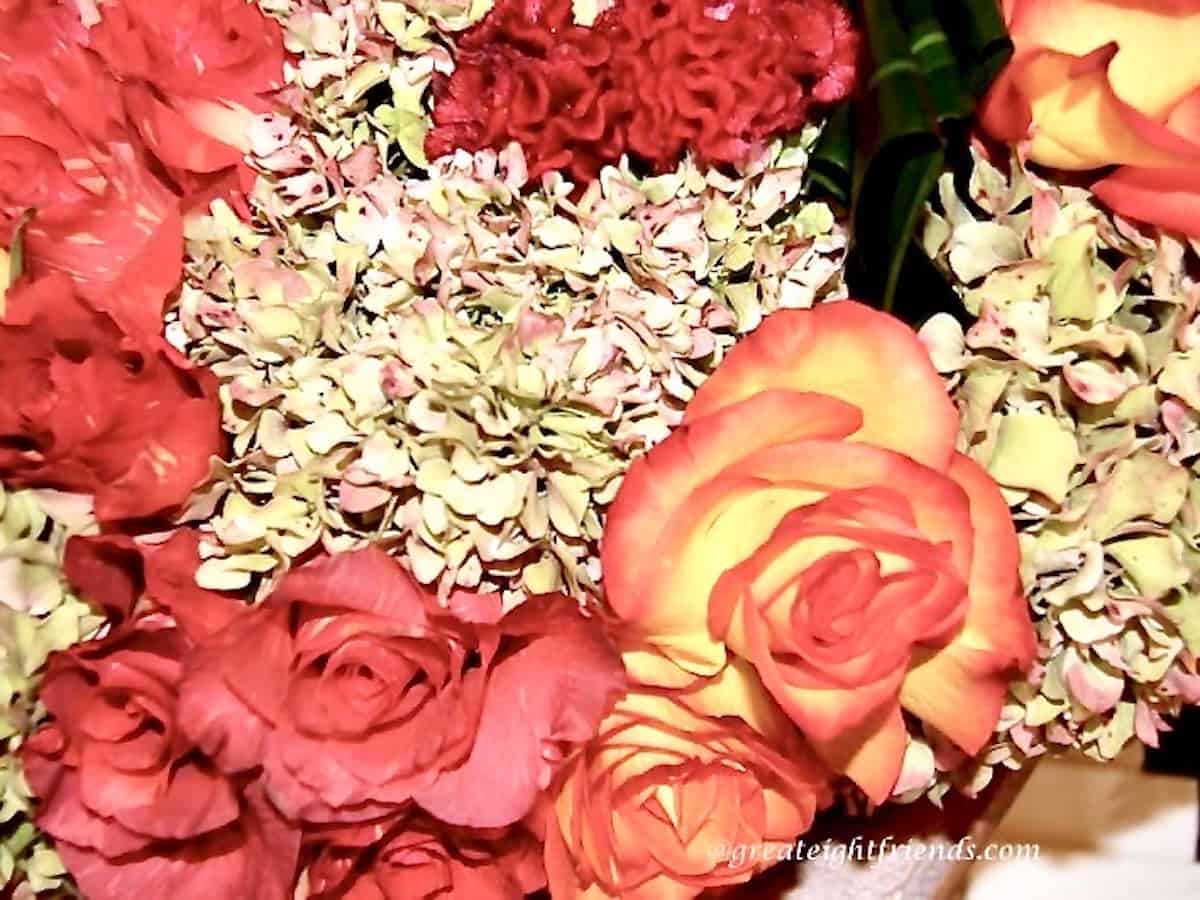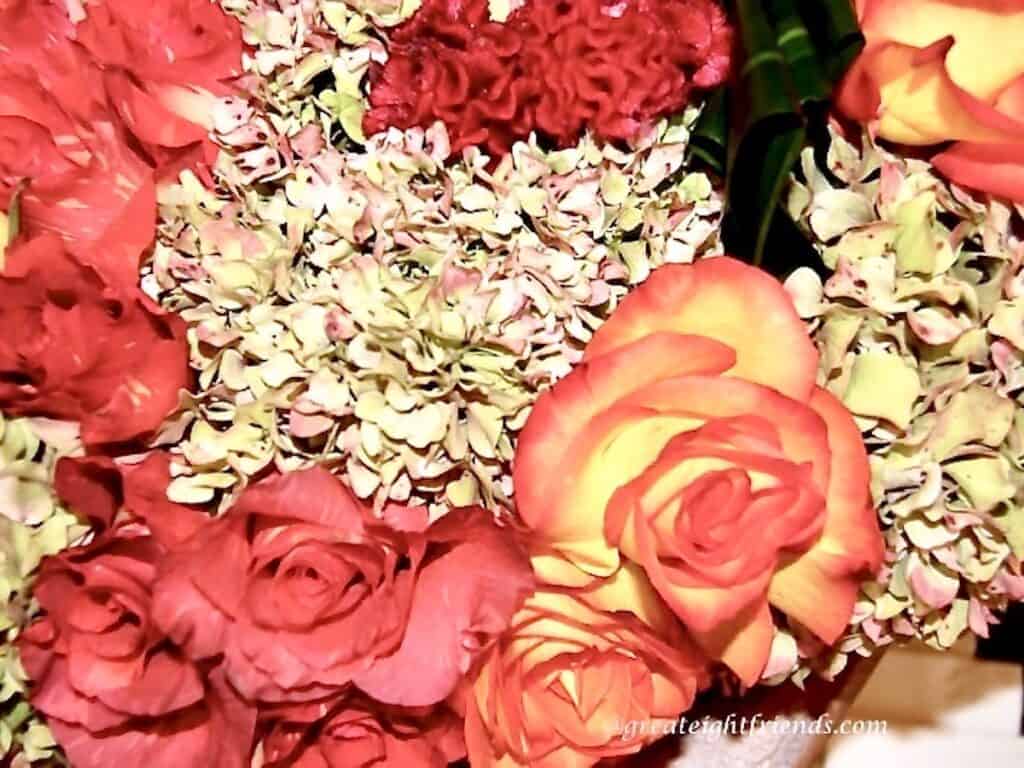 My sister, Lon comes early each year to help me in the kitchen, and along with her contribution to the feast, she always brings me a beautiful gift from Williams-Sonoma.
It's often a new dish holding an appetizer for us to enjoy. I bring those dishes out every year to use. We always laugh because she says, "That's so pretty," forgetting she brought it years before!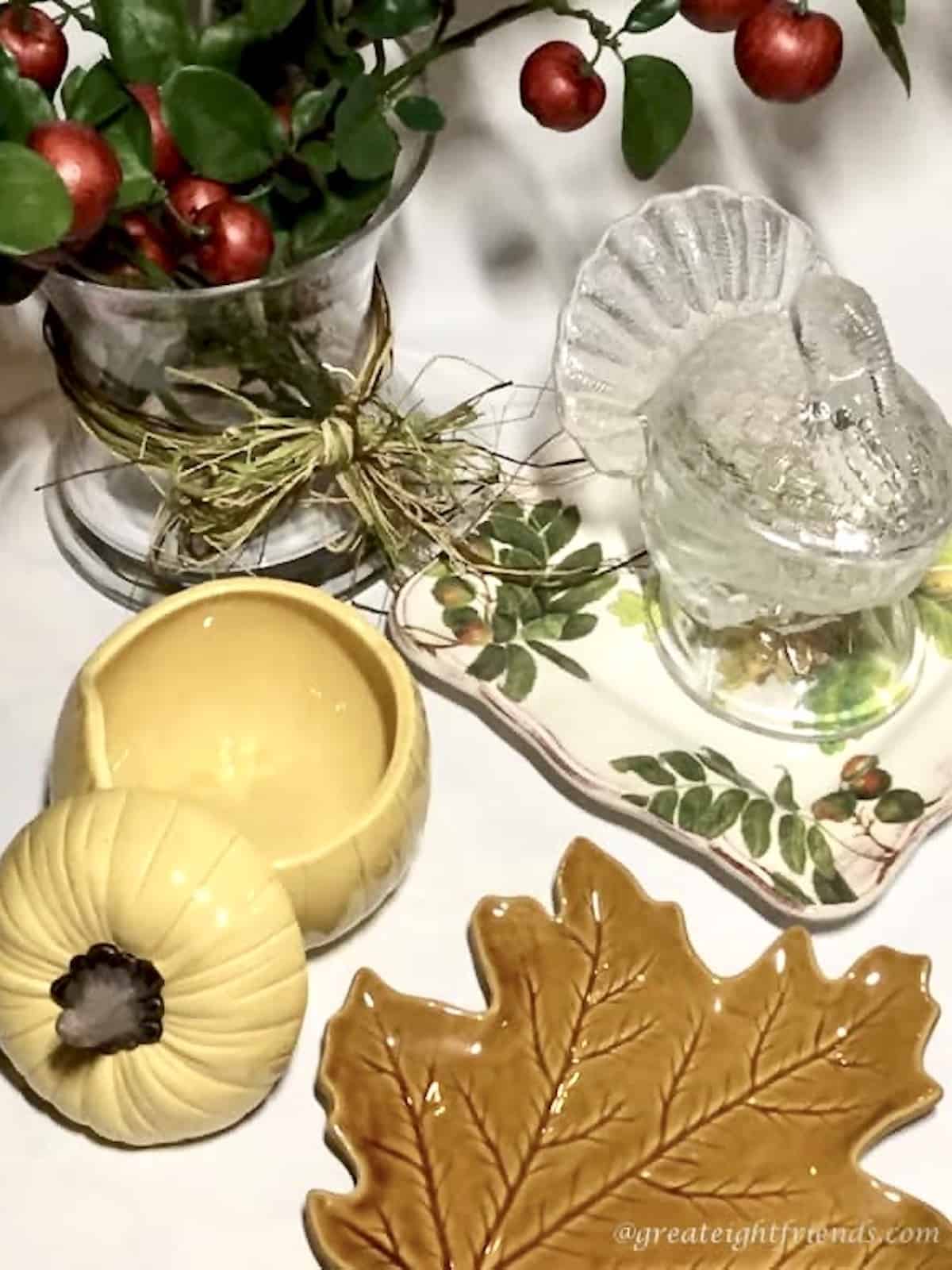 My sister-in-law, Mary sends a special delivery of that current year's Lladro bell; and we always ring it to let our guests know that dinner is ready!
After 33 years of marriage, I have 32 bells (sadly 1 broke). With all of those bells, there has been a lot of ding-ding-dings going on in our house and I love every chime of it!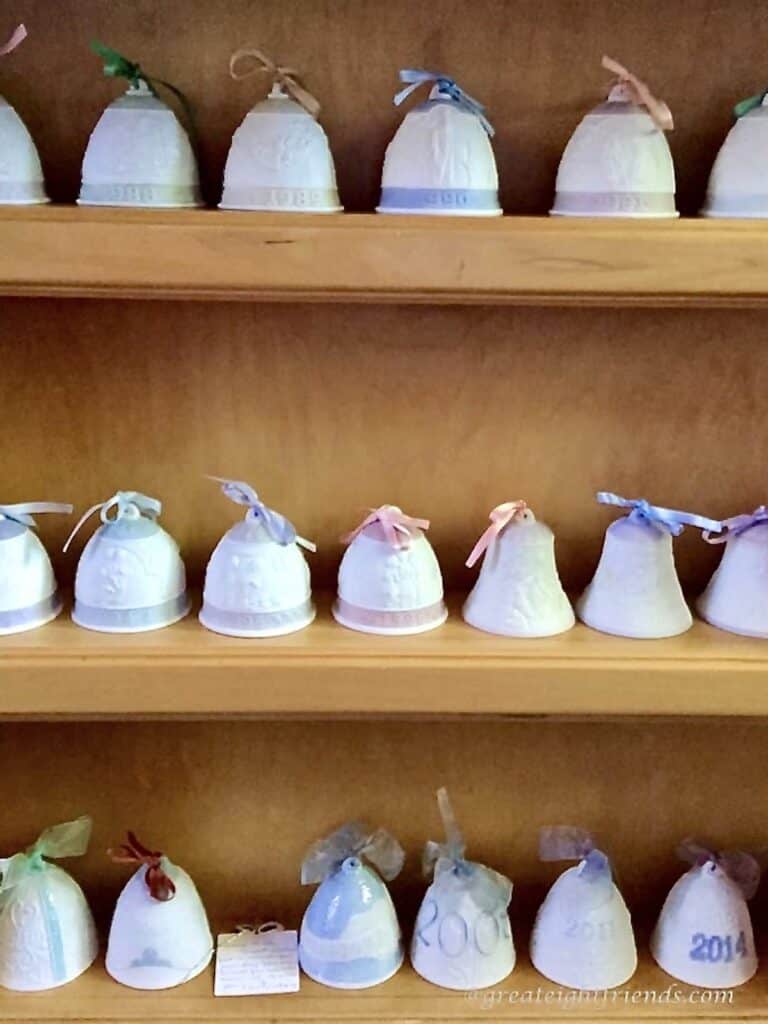 Not a shopper? No time to bake? No traditions? Here are a few Gr8 hostess gift ideas for you to give at the holidays. They're simple, easy to make at home, or a quick stop at a discount store. You'll have them ready in hand when you knock at their door...Don't be late!
A Few Gr8 Suggestions:
A printout of some of your favorite fall recipes (hopefully a few from Great Eight Friends!) Roll them up and tie with a ribbon.
A printout of the recipes that she has loved at your house during the holidays, placed in a small brag book size album.
Fruit, vegetables or herbs picked from your garden or trees and presented in a pretty basket or bag.
A fun, colorful assortment of miniature pumpkins and bumpy gourds from Trader Joe's or your local market. Bring them in a recyclable cute bag from there.
Flowers picked from your yard (not your neighbor's!).
Always good to keep on hand are 4x6 picture frames. Print a quote, an inspirational word, their last name in a pretty font...you name it...frame it! Better yet, find a photo of you with them or just them or their family. Print it on your computer, tie a ribbon around it and head on over!
Homemade food item, in addition to the above suggestions: