For your next cocktail hour enjoy our Nantucket Seabreeze Cocktail. It's a bit sweet (but not too sweet!), a bit tart, and a lot refreshing. The combination of cranberry juice, grapefruit juice, vodka and club soda are perfect!
Over 21 only, please!
Is there a place you go where time stands still and your mind is free? Where nothing rattles you and the days flow like a lazy river? Nantucket Island is that place for me.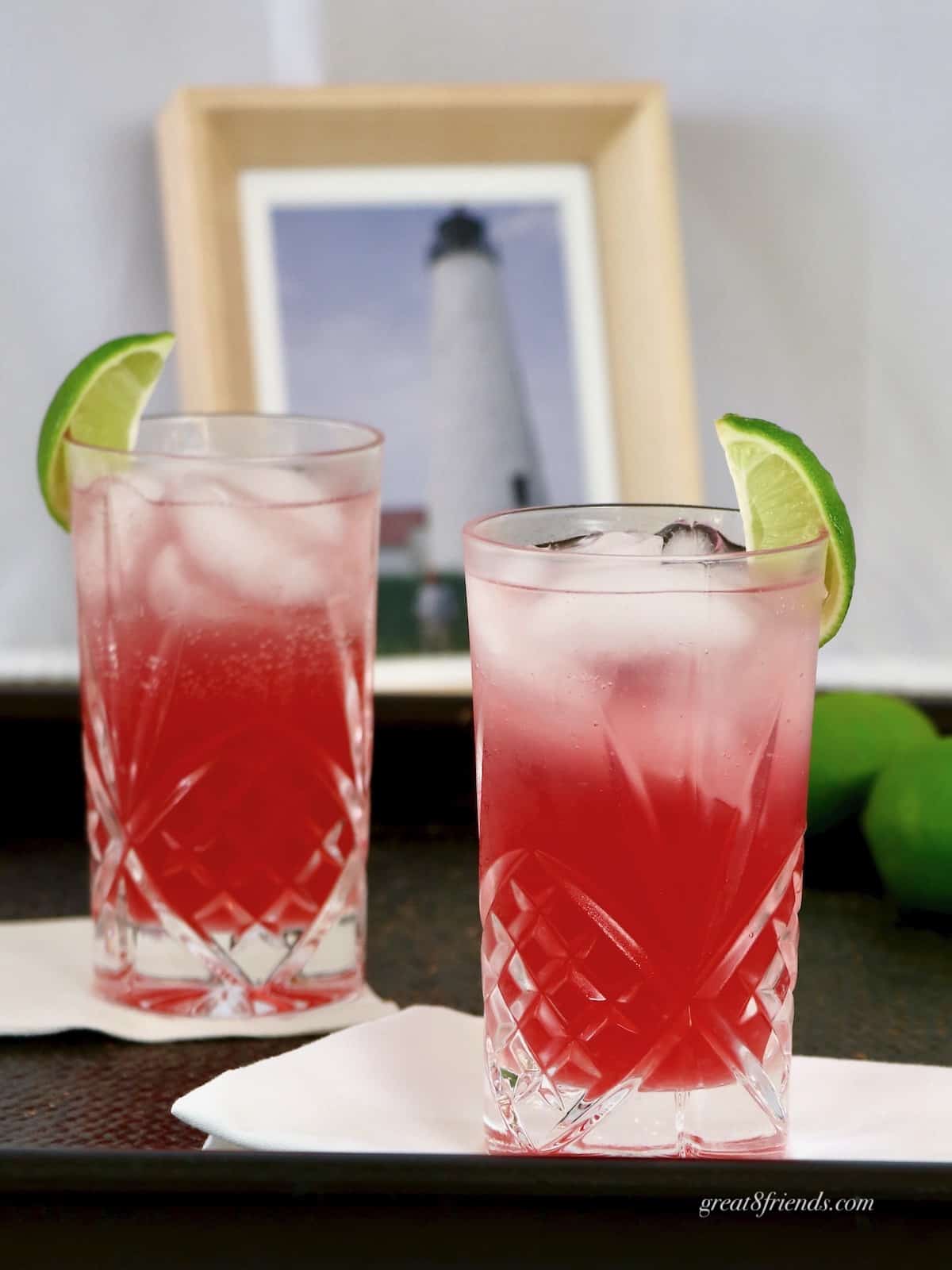 High season on Nantucket is July and August, and Nantucket Town is a buzzing hive of daily tourists from the Cape and regular vacationers. I love to visit in June or September, when the hubbub has settled and the weather is still lovely.
Our dear friends, Terri and Mark, have a place in 'Sconset, on the southeast side of the island. Their home is about 40 steps from the beach.
Forty lazy loping steps across the shell drive, down the road, through the rickety wooden fence, and up the low sand dune covered with swaying uncut beach grasses. Truly beautiful.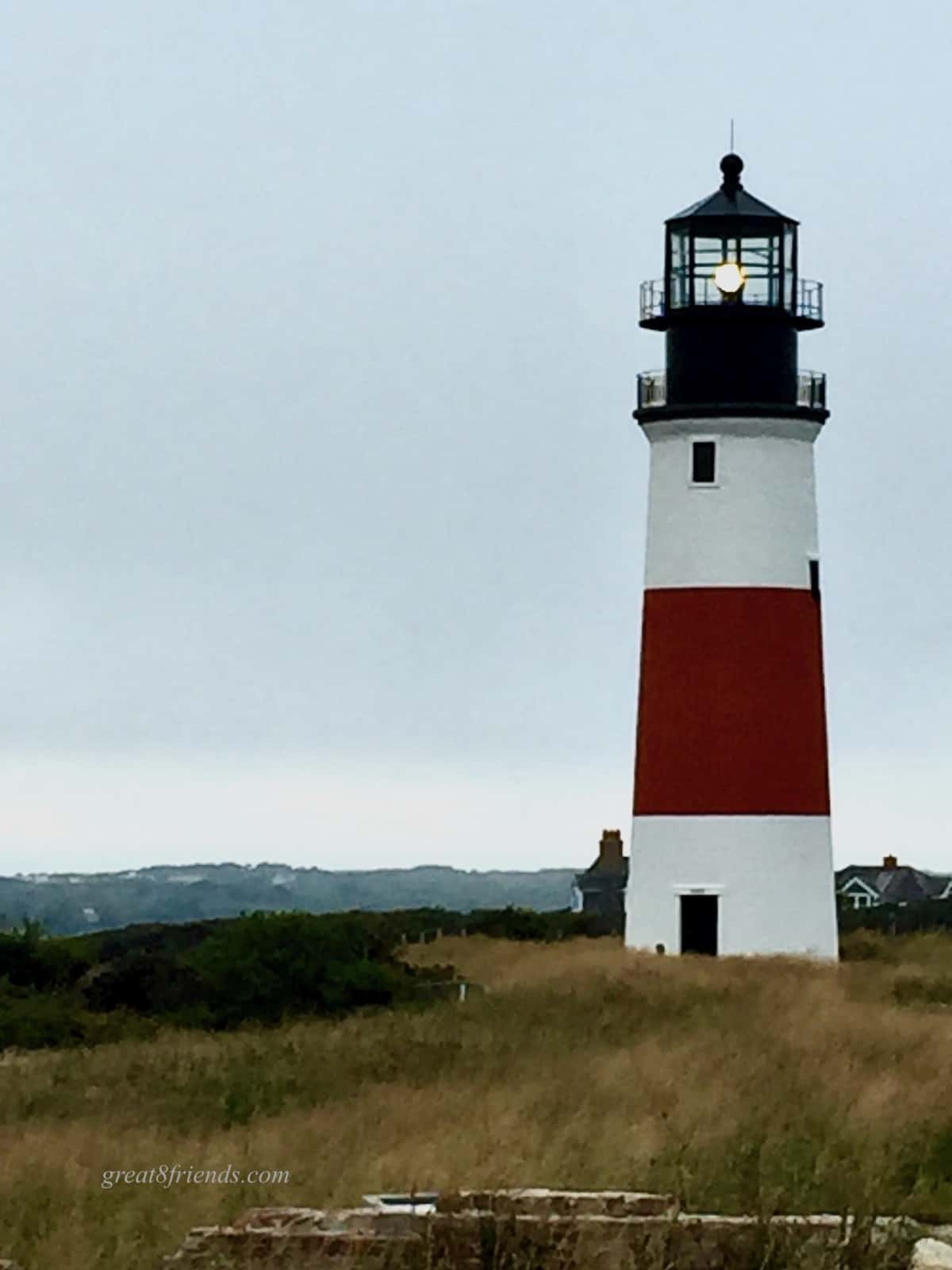 The whole island is like that, easy and beautiful. After a day relaxing on the sand, or exploring lighthouses, or walking the cobbled streets of Nantucket Town, it's time for a cocktail!
What's in a Nantucket Seabreeze?
Thinking of those long lazy days and sunset cocktail hours I thought the beverage shouldn't be too sweet nor too strong, and it should have an effervescence to lighten it up a bit.
And, since Nantucket is famous for its cranberry bogs, the drink had to include cranberries!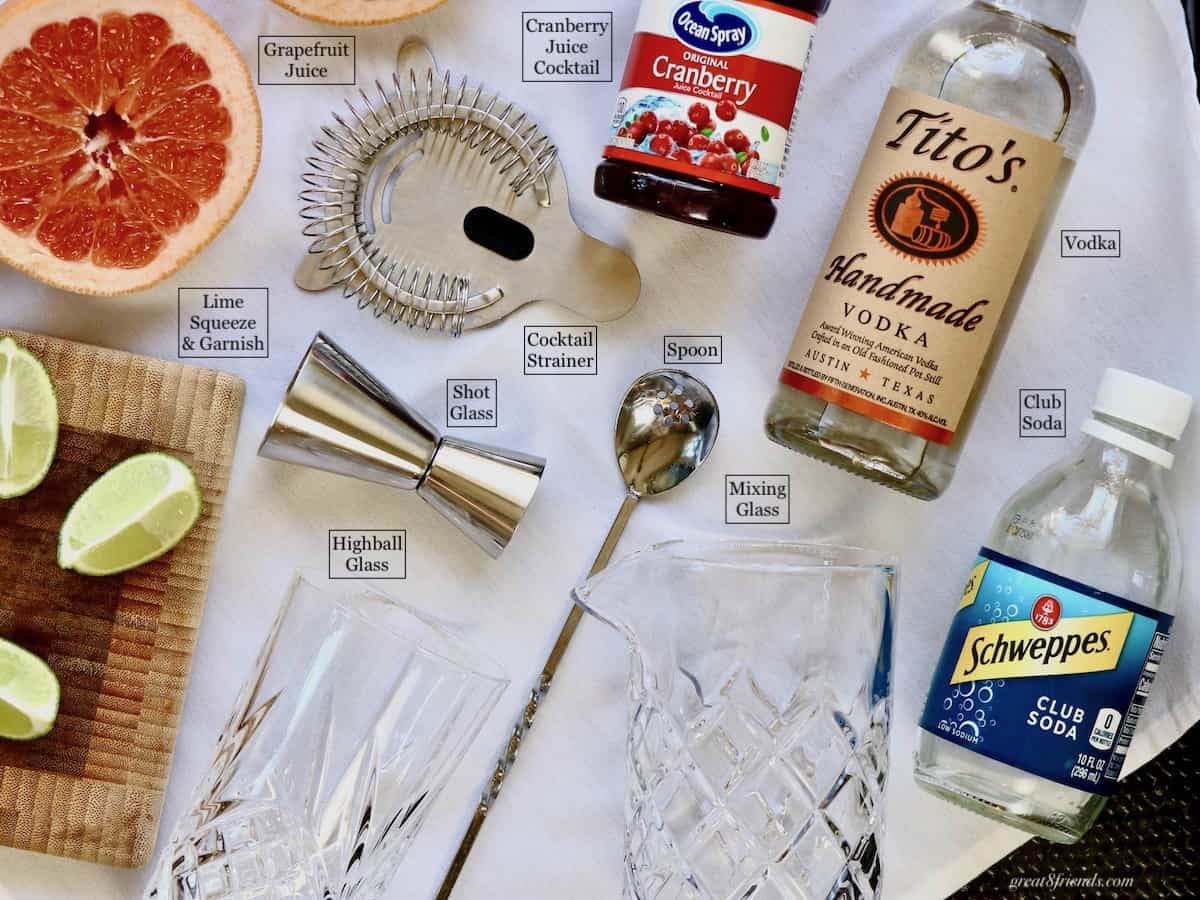 There's a cocktail called a "Nantucket" that is made with brandy, cranberry juice, and grapefruit juice. I thought the brandy made it a bit heavy.
There's also a version made with rum, which was okay, but still not what I was looking for.
If you mix vodka with grapefruit and cranberry juices, you get a Seabreeze, so why not give it that aforementioned effervescence with some club soda?
How to Make this Cocktail
Preparation
Cut a lime in half the long way, then cut one half in half again the long way, so you have 2 long wedges.
Take one of the lime quarters and use a small, sharp paring knife to cut between the fruit and the peel about halfway up. This is how the lime will "sit" on the edge of the glass.
Fill a highball glass about halfway with ice.
If you're using fresh grapefruit juice, then squeeze that now.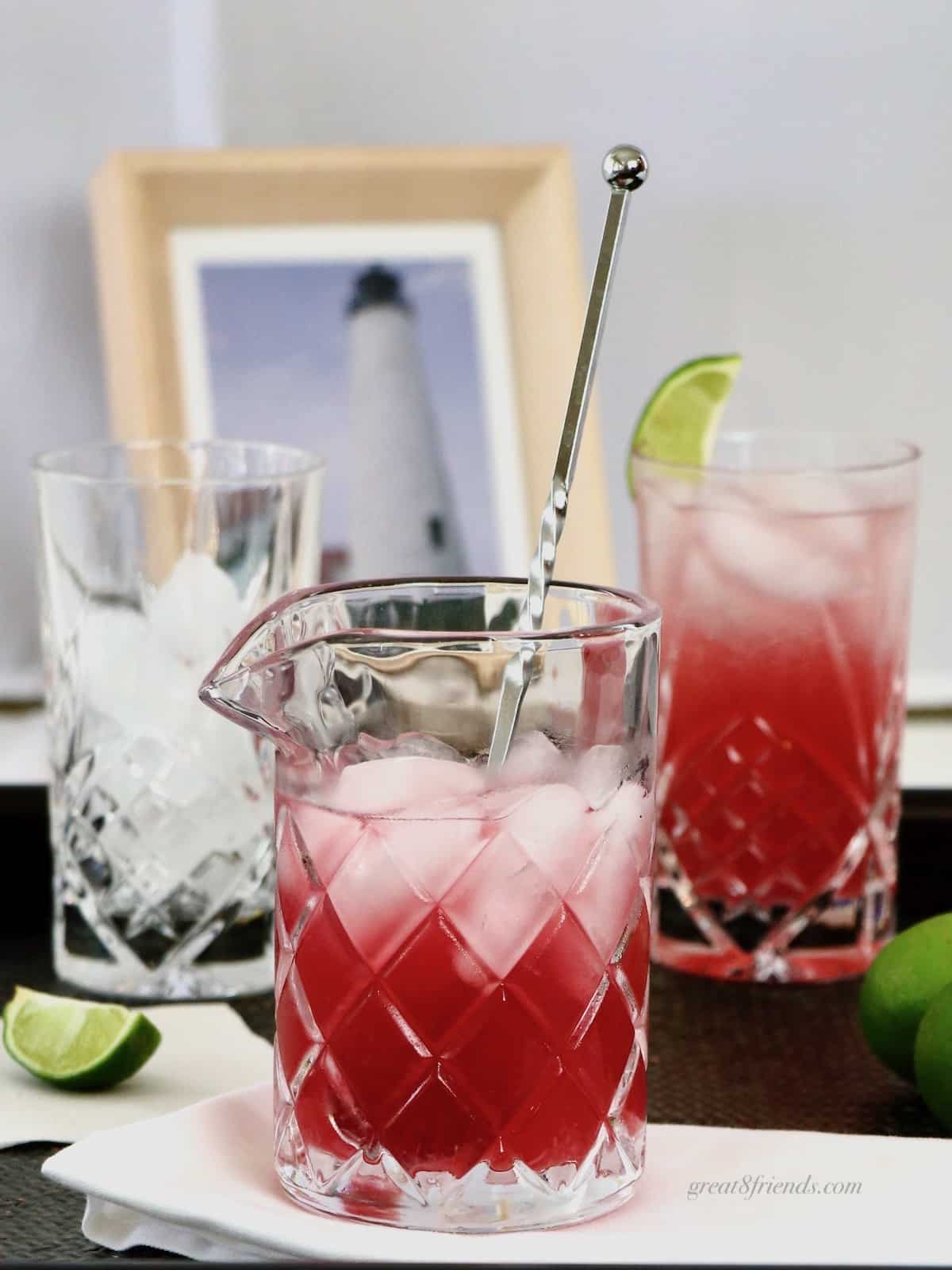 Making the Drink
Fill a mixing glass with ice then measure in the juices and vodka (you can also just use a 2-cup liquid measuring cup). Stir. Squeeze a lime quarter into the mix and stir one last time.
Strain the cocktail into the glass, then carefully top off with club soda.
Take the quarter of lime that has the peel separated and slide it onto the rim of the glass. The lime will sit there like a sail!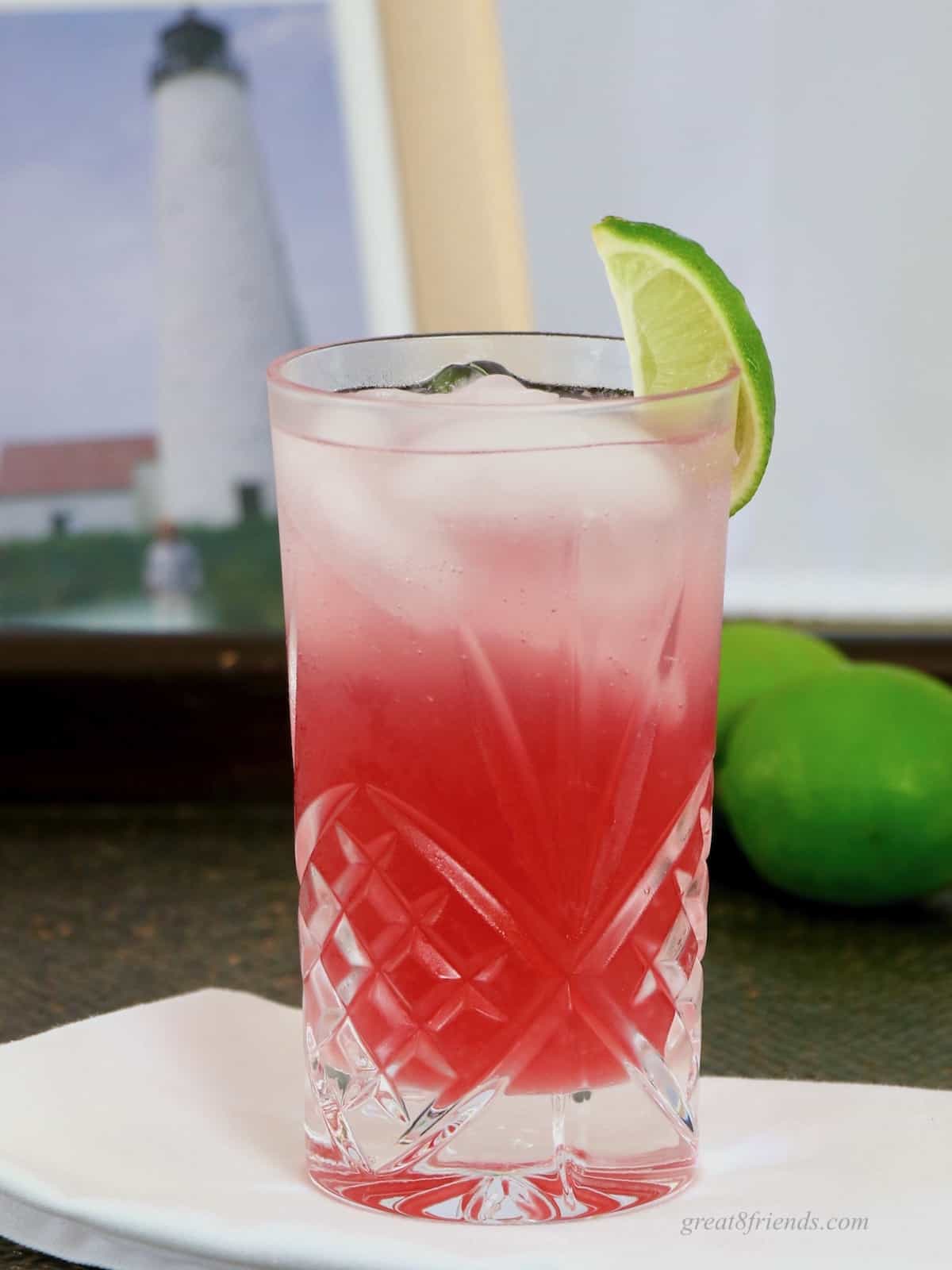 So, here we have, for your drinking pleasure, the Nantucket Seabreeze Cocktail!
This post contains affiliate links which means Great Eight Friends may earn a small commission if you click on the link. There is no additional cost to you. As an Amazon Associate we earn from qualifying purchases.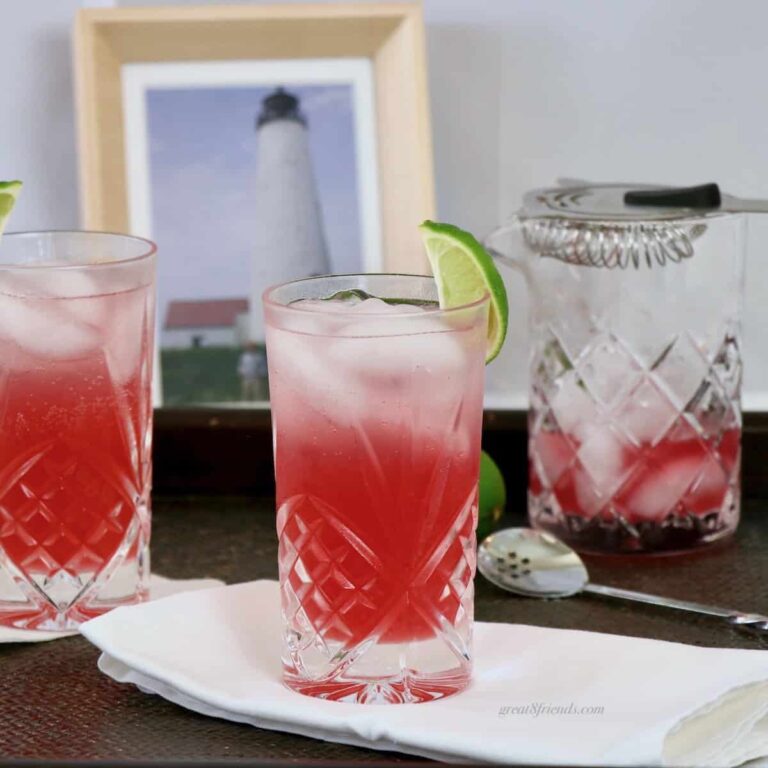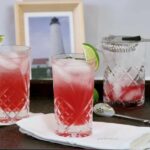 Print Recipe
Pin Recipe
Save this Recipe
Saved!
Please leave a rating!
Nantucket Seabreeze Cocktail
An effervescent version of the classic Seabreeze, this is a light and refreshing cocktail.
As with most cocktails, feel free to make a larger batch. In fact, for this one, make a pitcher, then after pouring into each glass, just top with the club soda.
Special Equipment
Cocktail Mixing Glass

Cocktail Strainer

Highball Glass
Ingredients
1 ½

ounces

vodka

2

ounces

cranberry juice cocktail

1 ½

ounces

pink grapefruit juice

½

lime

,

cut long ways and divided again in half so you have 2 quarters

Club soda

Ice
Instructions
Fill a highball glass halfway with ice and set aside. Take one quarter of the lime and use a small sharp paring knife to separate the lime fruit from the peel about halfway up. Set this aside.

Then fill a cocktail mixing glass with ice and pour the juices and and vodka over the ice. Stir. Squeeze one-quarter of the lime (the one that's not cut) into the mix and stir.

Set the strainer over the mixing glass and strain the cocktail into the prepared highball glass.

Gently top the cocktail with club soda. Set the lime that you cut the peel apart from onto the rim of your glass. It should look a bit like a sail!
More Gr8 Cocktails!
Grapefruit Basil Martini
This Grapefruit Basil Martini is a lovely light cocktail, perfect as an aperitif. Enjoy this anytime a cocktail is called for. The grapefruit juice and basil are perfect complements.
Gr8 Recipe Here!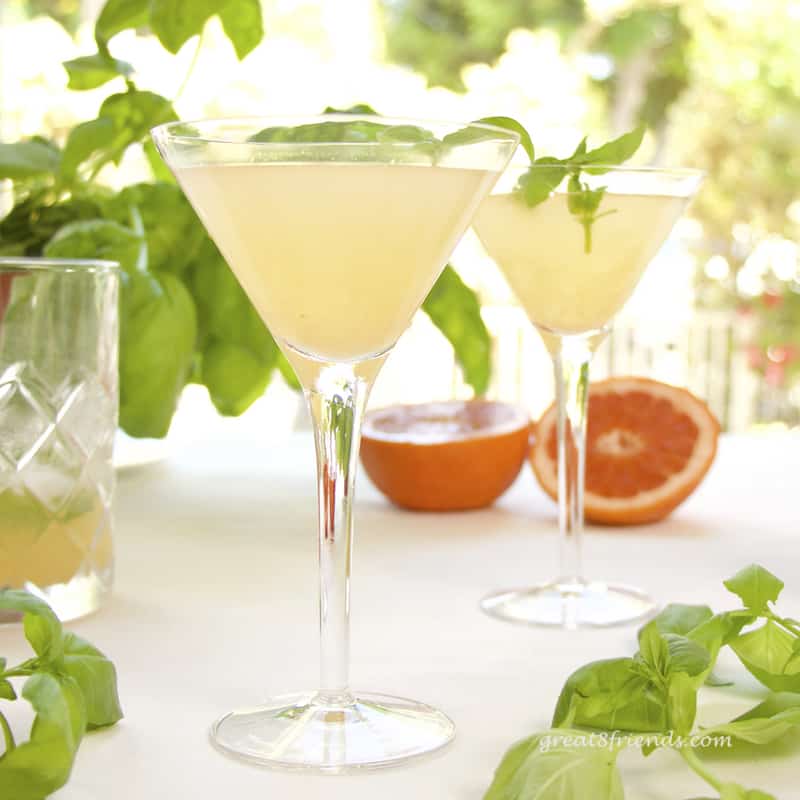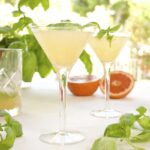 Kombucha Whiskey Sour Cocktail
Enjoy this Health-Ade Kombucha Whiskey Sour Cocktail with rye or bourbon.
Gr8 Recipe Here!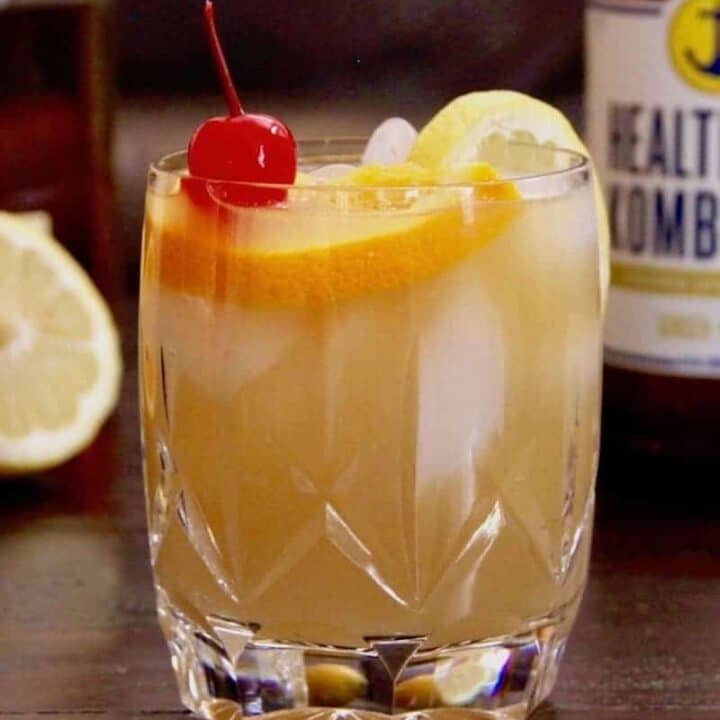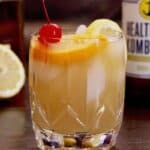 The Bungalow's Summer Breeze Cocktail
The Bungalow's Summer Breeze Cocktail is light, refreshing, pretty and the perfect summer cocktail!
Gr8 Recipe Here!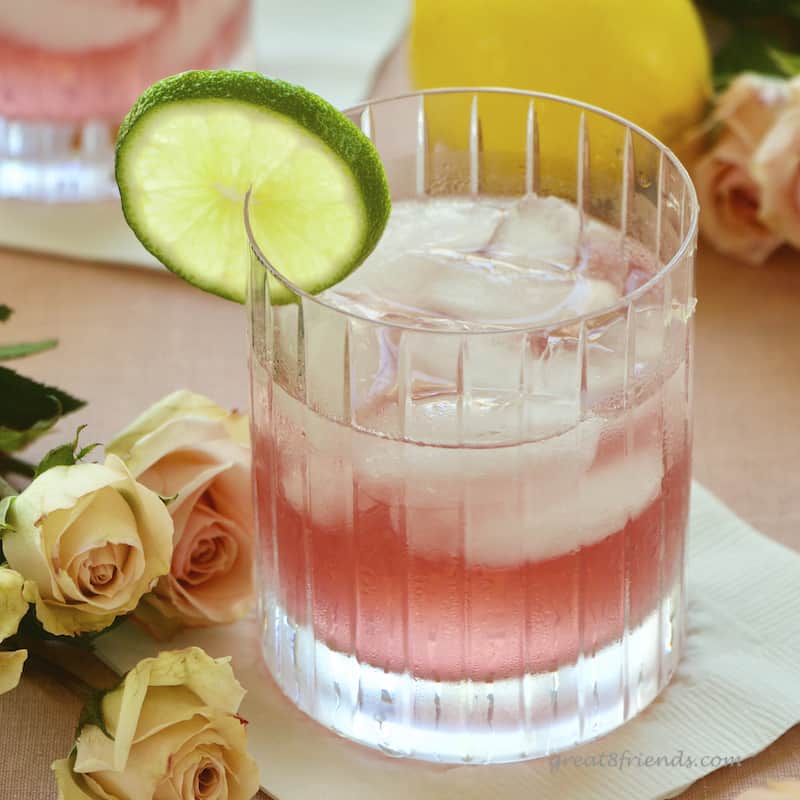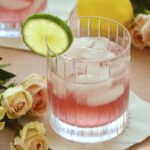 Jalapeño Margaritas
This recipe is for one drink, but it is easy to double or triple or make a whole pitcher!

Gr8 Recipe Here!