Here is an easy guide to meat safety from the shopping to the prepping to the cooking. We love our Gr8 Friends and hope you stay safe!
Great Food, Great Friends and Great Fun is our motto, and at every dinner party we serve some kind of meat or fish, sometimes two or three! And we use all sorts of cooking methods.
While meat is delicious, it can also be dangerous if not handled properly. Here are some easy tips to keep in mind when preparing, cooking and serving any kind of meat or fish, whether in the oven, on the stovetop or on the grill.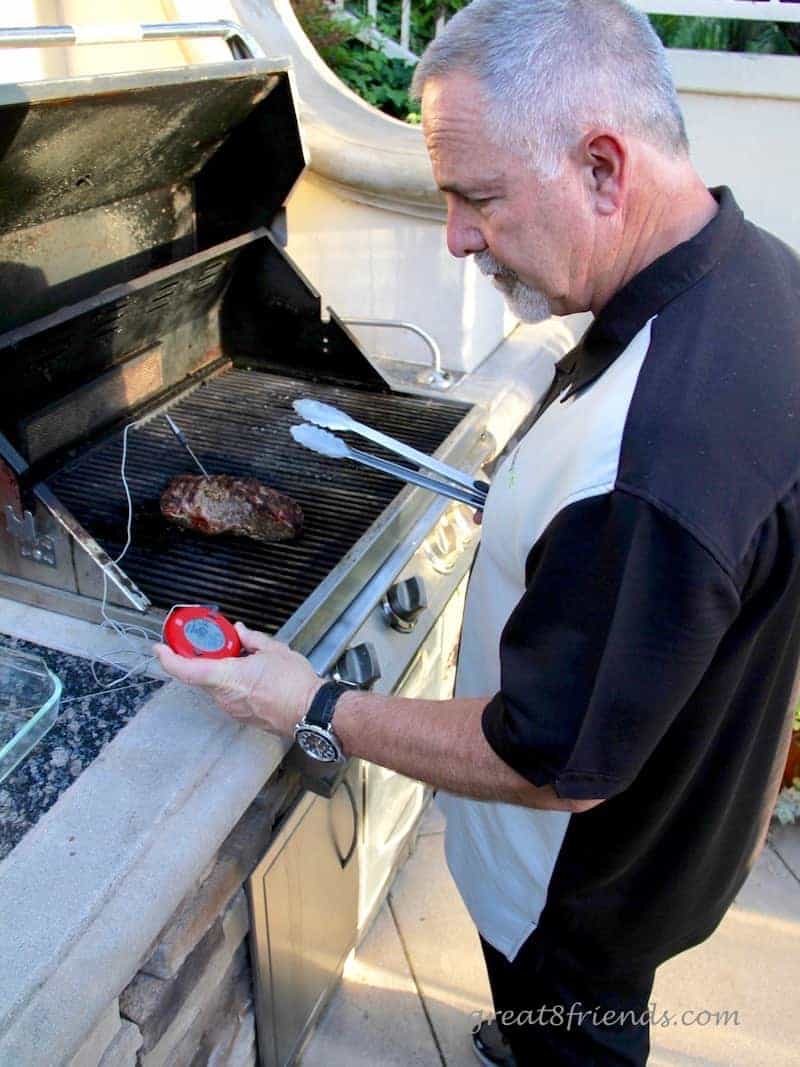 Before Cooking
Meat safety begins at the store. Always check the packaging to ensure that it is not pierced or broken or leaking. In addition to bacteria, the air can dry out whatever meat you're buying. Also, do not buy past the "Sell by" or "Best by" date.
Another Gr8 Tip is to shop for your meats last. That way they spend less time out of the cooler.
Raw meat (including fish) should spend no more than 2 hours outside of refrigeration. And if it's a really hot day (above 90F), less than one hour.
Preparation
Wash hands with soap and warm water for at least 20 seconds before handling raw meat.
Keep a cutting board dedicated to using just for meats. You don't want cross-contamination of your other foods to occur.
After preparing meat, clean any utensils and the cutting board and countertops with soap and hot water.
Also, wash your hands again for at least 20 seconds with warm water and soap.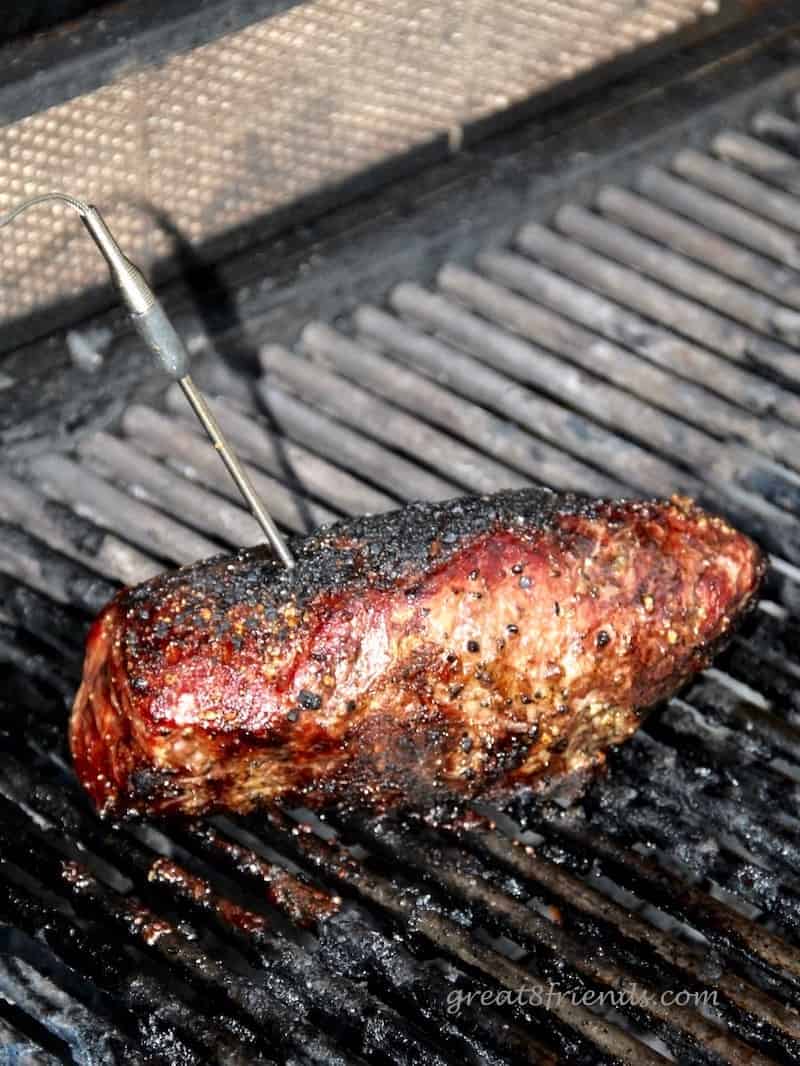 This post contains affiliate links which means Great Eight Friends may earn a small commission if you click on the link. There is no additional cost to you. As an Amazon Associate we earn from qualifying purchases.
Safe Cooking
Always use a thermometer to ensure that the meat is cooked to the minimum safe temperature for the specific type. None of us want our guests or families getting sick from undercooked food!
See the chart below to determine which temperature is appropriate for each type of meat. Of course, you can always cook to higher temps if that is your preference. These are the minimum temperatures for safety.

Serving
Keep hot food at least at 140ºF while serving.
Cold food should be kept at 40ºF or colder.
If buffet serving, slow cookers, chafing dishes, or warming trays work to keep the temps up. For cold foods you can use bowls of ice to inset the serving dishes.
Don't leave perishable food out at room temperature for longer than 2 hours. And if it's a very hot day (above 90ºF), no longer than 1 hour.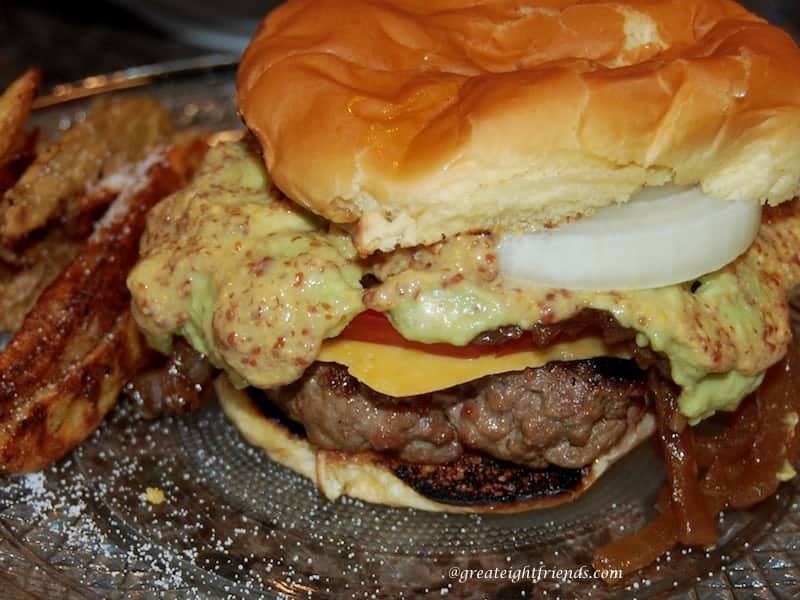 Burger Night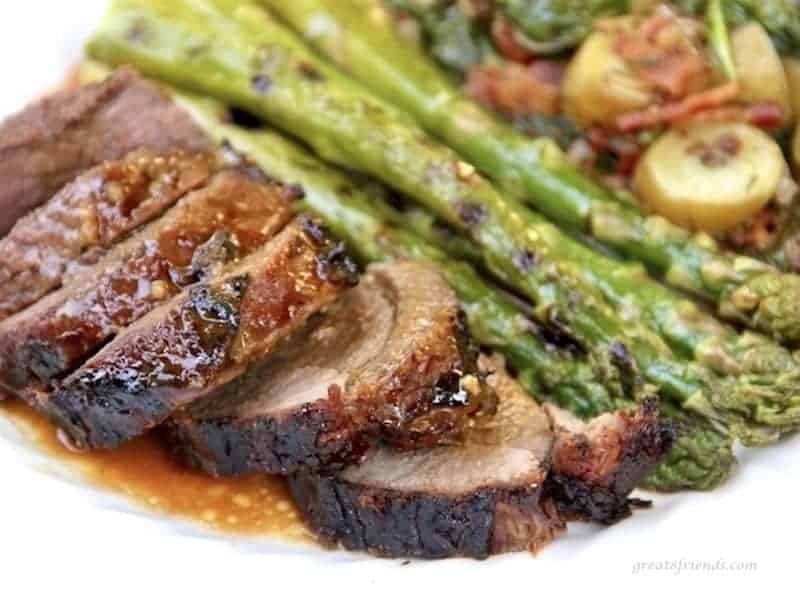 Something Different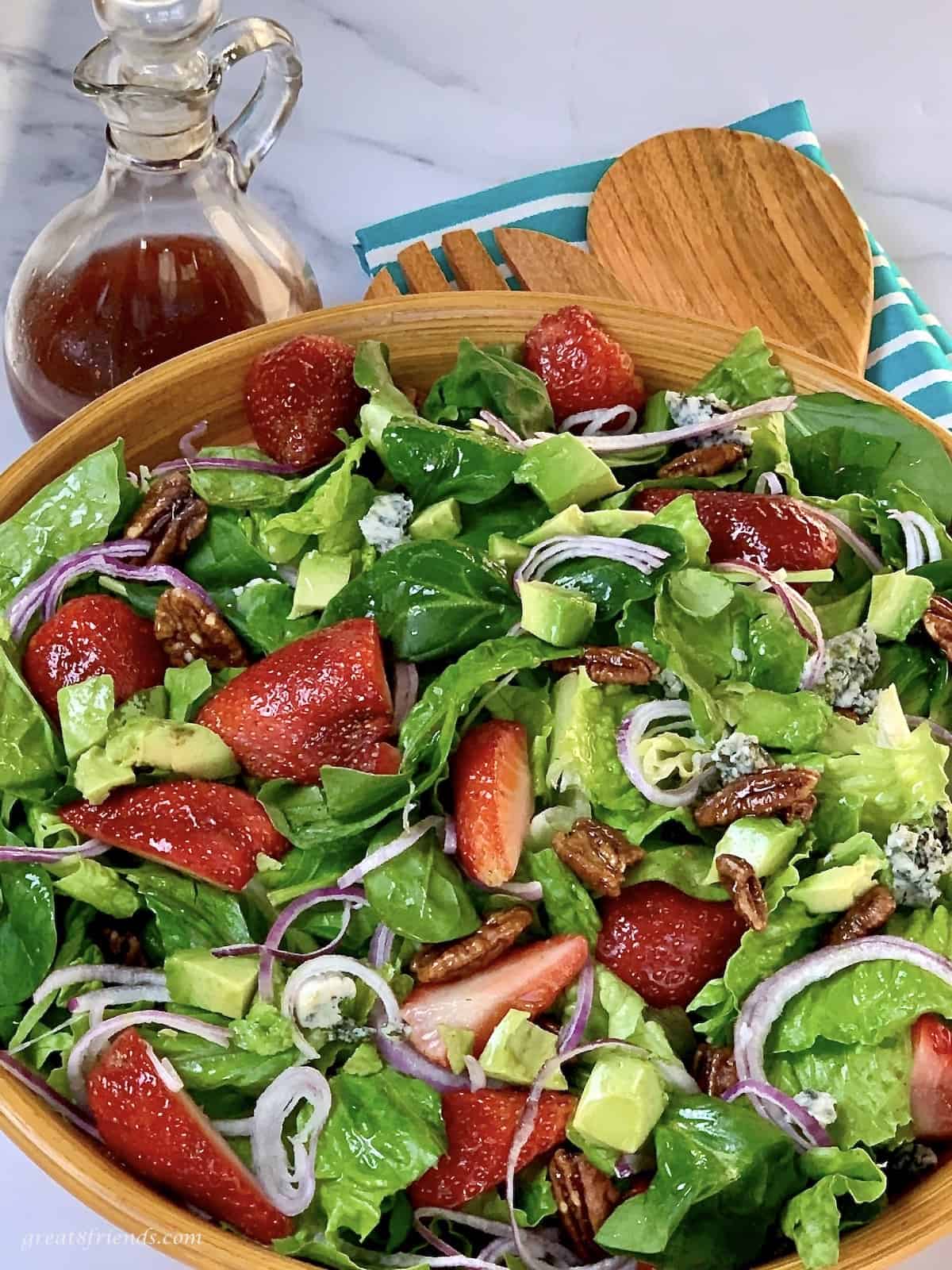 Something Beefy
A Complete Meal on the Grill
Kyle's Fish Dinner on the Grill is everything you want all on one sheet pan!


Temperature Guide
Here is a quick list of meats and their safe minimum internal temperatures, according to FoodSafety.gov.
Category
Food
Temp (°F)
Note
Rest
Time
Ground Meat & Meat Mixtures
Beef, Pork, Veal, Lamb
160ºF
None
Turkey, Chicken
165ºF
None
Fresh Beef, Veal, Lamb
Steaks, roasts, chops
145ºF
3 minutes
Poultry
Chicken, Turkey, Duck, Goose - breasts, roasts, thighs, legs, wings
165ºF
None
Pork
Fresh pork
145ºF
3 minutes
Seafood
Fin Fish
145ºF
or cook until flesh is opaque and separates easily with a fork.
None
Shrimp, lobster, and crabs
Cook until flesh is pearly and opaque.
None
Clams, oysters, and mussels
Cook until shells open during cooking; discard shells that don't open.
None
Scallops
Cook until flesh is milky white or opaque and firm.
None
Gr8 Grilling to you! We hope you use these meat safety tips and don't forget that thermometer, it makes ensuring your food is cooked so much easier. These also make a Gr8 gift for anyone who loves to cook, outside or inside!