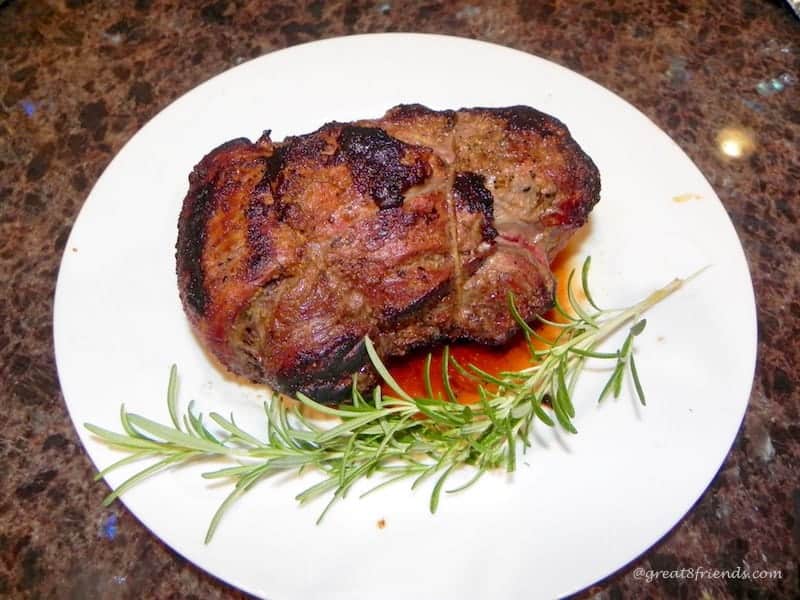 Summertime is a great time for making your favorite grilled meals on the barbecue and there isn't much that tastes better than a Grilled Beef Tenderloin and roasted fresh vegetables. Tim and I both love filet so we make this a lot!
We like to serve it with Roasted Mushrooms, Green Beans and Onions with Garlic Parmesan Butter.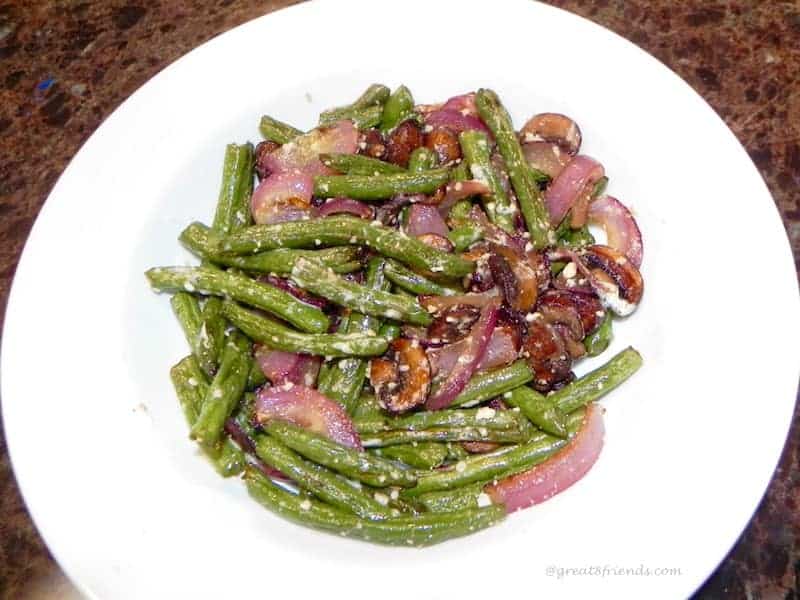 The following recipe is simple and flavorful and uses a dry rub created by our friend Steve. A dry rub is a must for great grilling on the barbecue because it gives fuller flavor to any meat. I prefer to use organic grass fed beef but any USDA prime or choice cut of beef is good.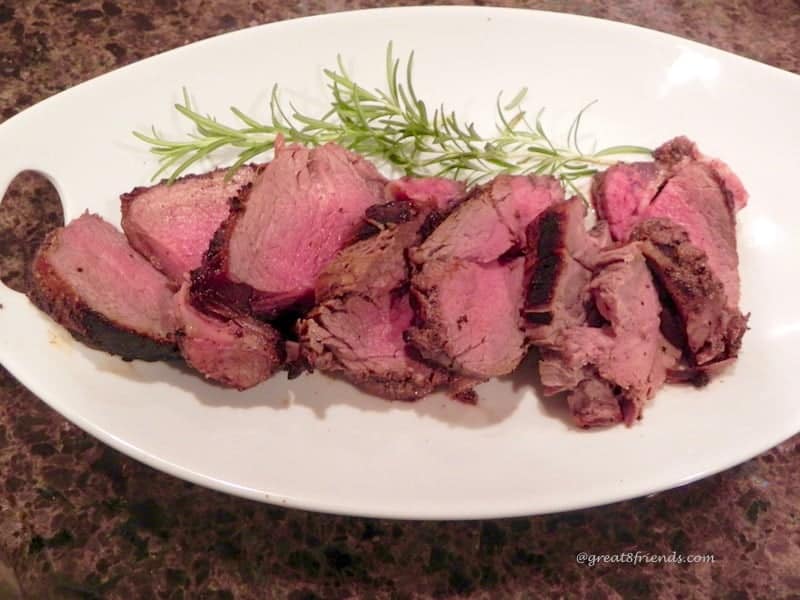 Grilled Beef Tenderloin
Ingredients
2

pounds

whole beef tenderloin

2

Tablespoons

olive oil

2

Tablespoons

balsamic vinegar

2

Tablespoons

Steve's Rub,

,

see recipe below
Steve's Rub
1/2

cup

sea salt

1/4

cup

paprika

1/4

cup

celery salt

1/4

cup

onion powder

1/4

cup

coarsely ground pepper

1/4

cup

garlic powder

1/8

cup

cayenne pepper
Instructions
Steve's Rub (makes approximately 2 cups)
Mix all ingredients and store in an air tight container.
Grilled Beef Tenderloin
Prepare the tenderloin by trimming off the excess fat.

Brush the tenderloin with olive oil and balsamic vinegar.

Season with Steve's Rub.

Let the tenderloin sit at room temperature for at least 2 hours so the rub can be absorbed into the meat. (This step can be done earlier in the day and covered in plastic wrap or placed in a non-reactive container and refrigerated. Let the beef come to room temperature before grilling to ensure even cooking.)

Preheat the grill to a high temperature.

Sear the tenderloin on high for 4 minutes on one side.

Turn the beef over and sear for 4 minutes on the second side.

Turn the grill down to a medium temperature.

Move the tenderloin to the side of the grill and let it cook for 15-20 minutes for medium-rare. (Check the meat for desired temp with a meat thermometer. See our Grilling Guide for safe beef temperatures.) If cooking a larger tenderloin, cook 20-25 minutes per pound for medium.

Let the tenderloin rest for at least 15 minutes under a foil tent before slicing. This will give the juices time to settle into the meat.
Notes
Gr8 Gift:
Package the rub in a nice container and give it to the host and/or hostess at the next barbecue you attend. A Gr8 Gift Idea!