Growing up I enjoyed many southern themed meals so it was easy to share at my Gr8 dinner party, "Summertime in the South," recipes handed down to me.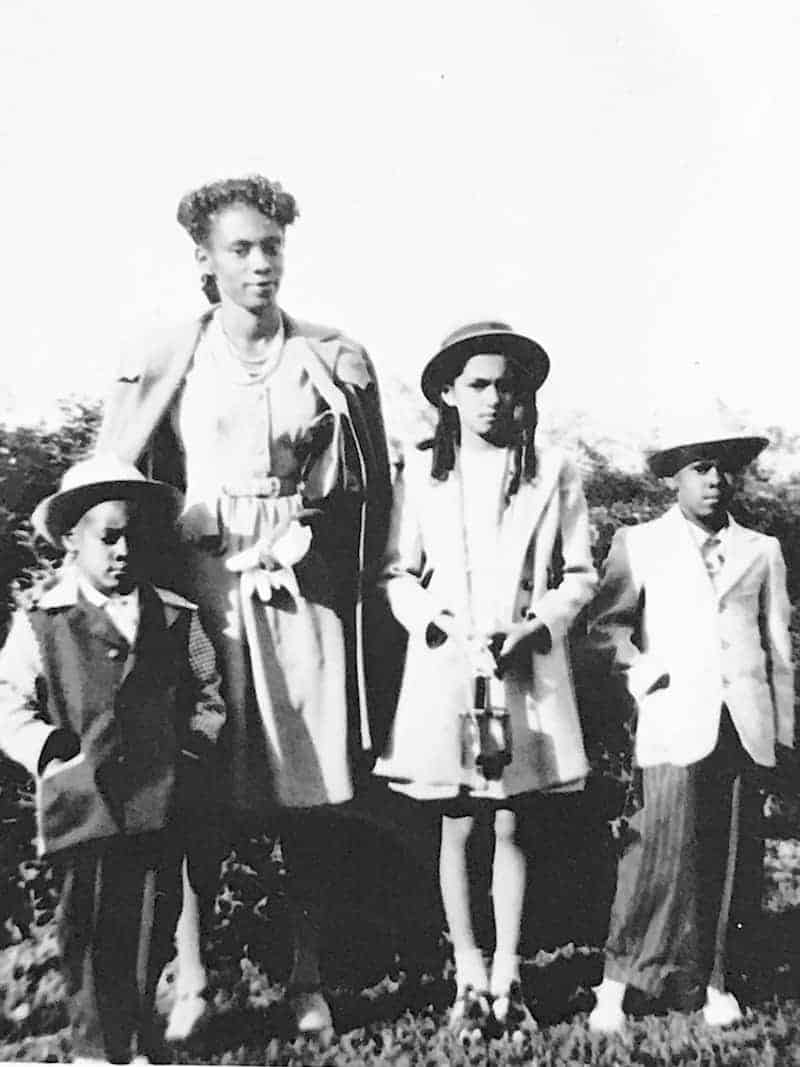 As an African American, our "Sunday Suppers" were a tradition. Gathered around the table, whether at Granny and Grandpa's in Altadena or summer visits to Atlanta and Detroit, we had quite a feast! All the cousins, aunts and uncles, grandmas and grandpas together...we sure loved those days! I can remember it all, from the juicy summer peaches and fresh ears of corn to the assortment of seasoned cast iron skillets in the oven and on the stove! All of that still brings back warm memories to me.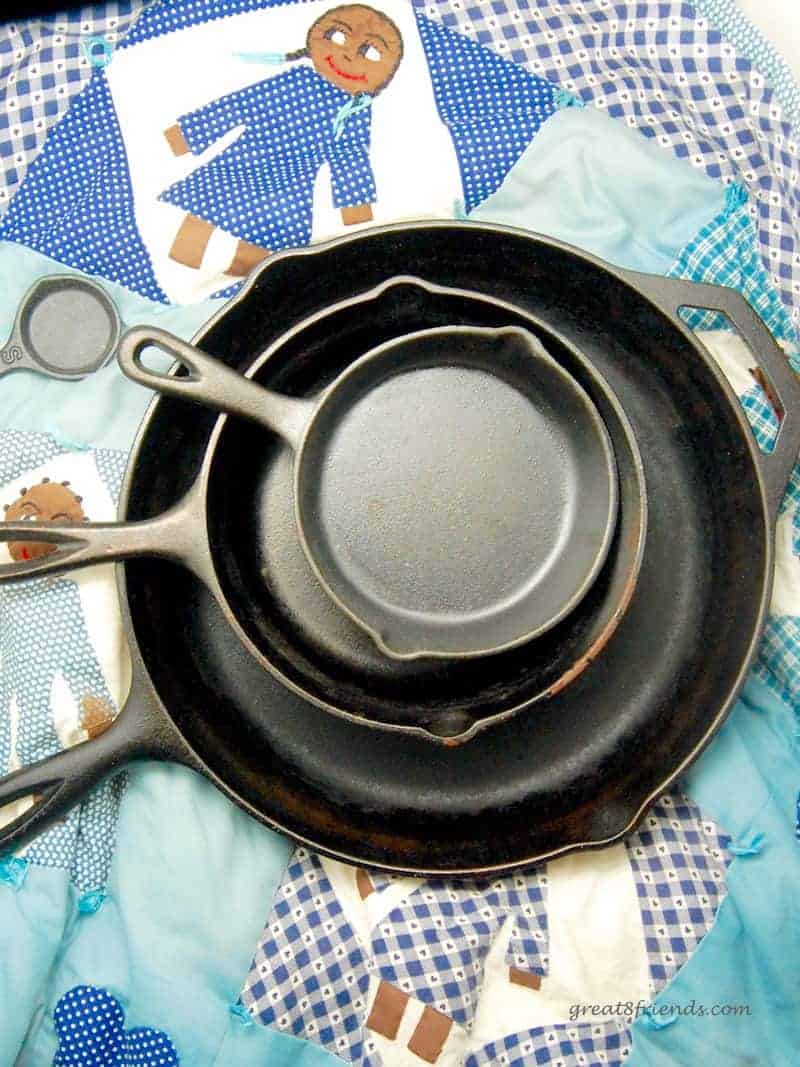 I might have gotten my love for cast iron skillets from that part of the family!It was quite a spread with all the traditional Soul Food dishes. All varying between our favorites; black-eyed peas, barbecue ribs, fried chicken, fried catfish,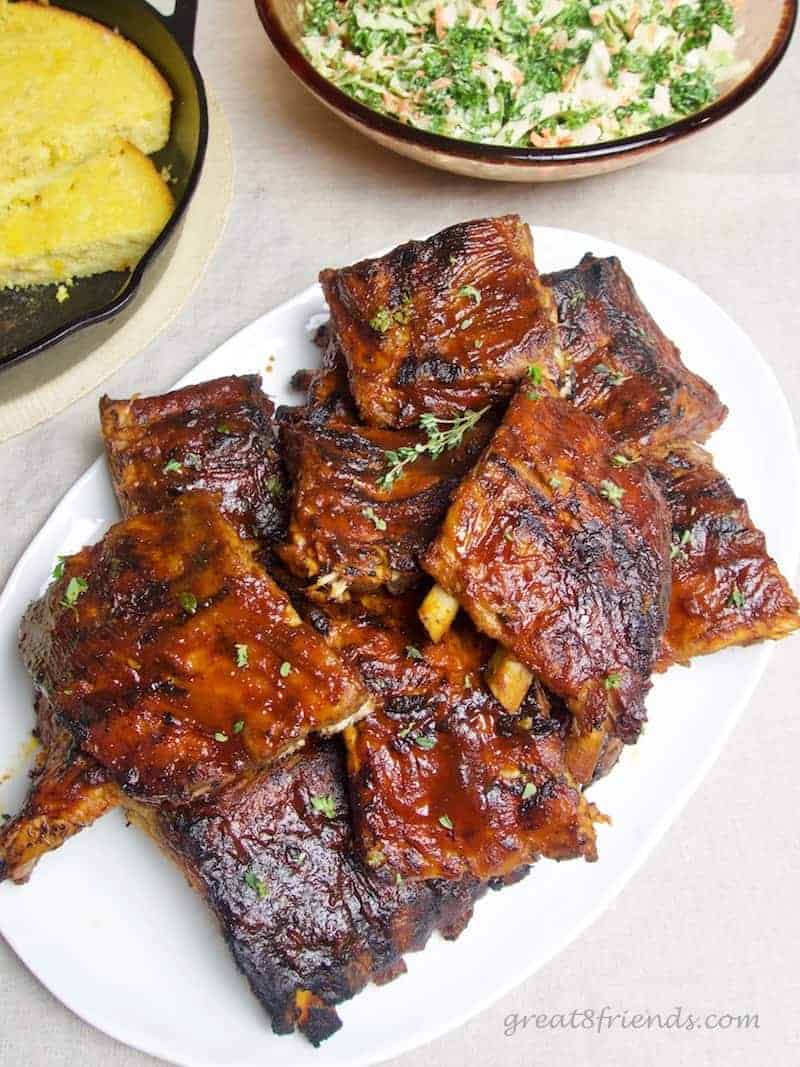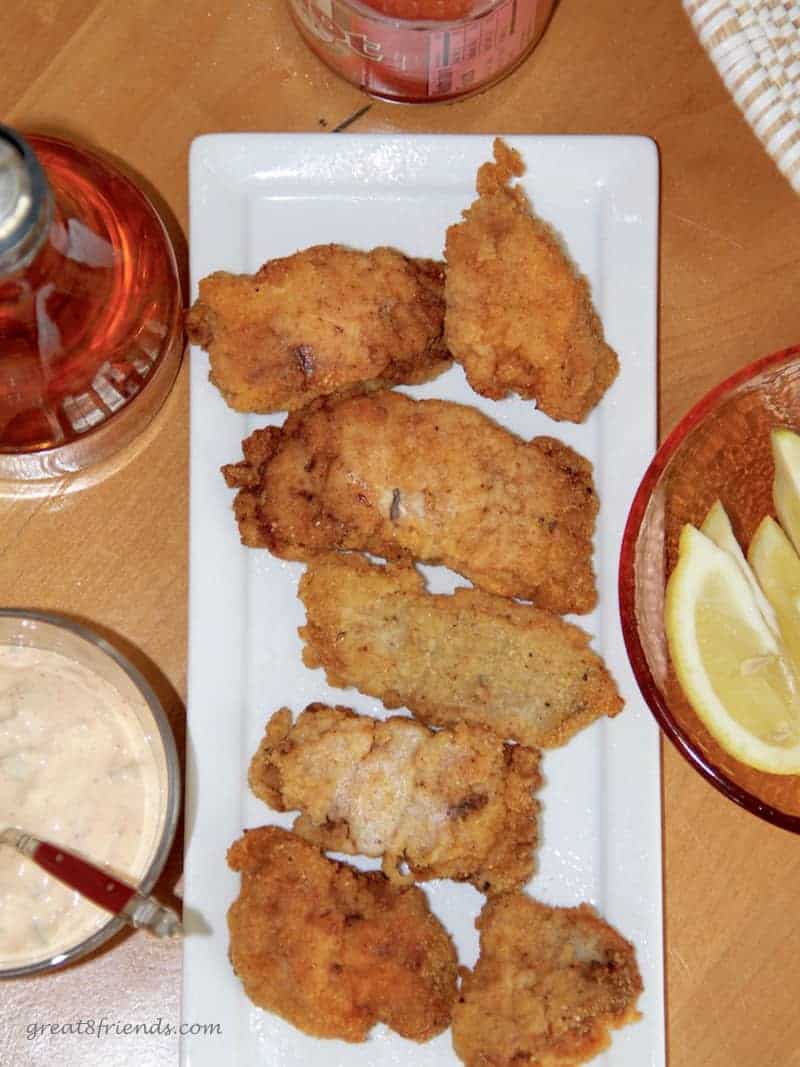 fried corn, fried okra, fried green tomatoes,
(Yikes! We sure fried a lot!)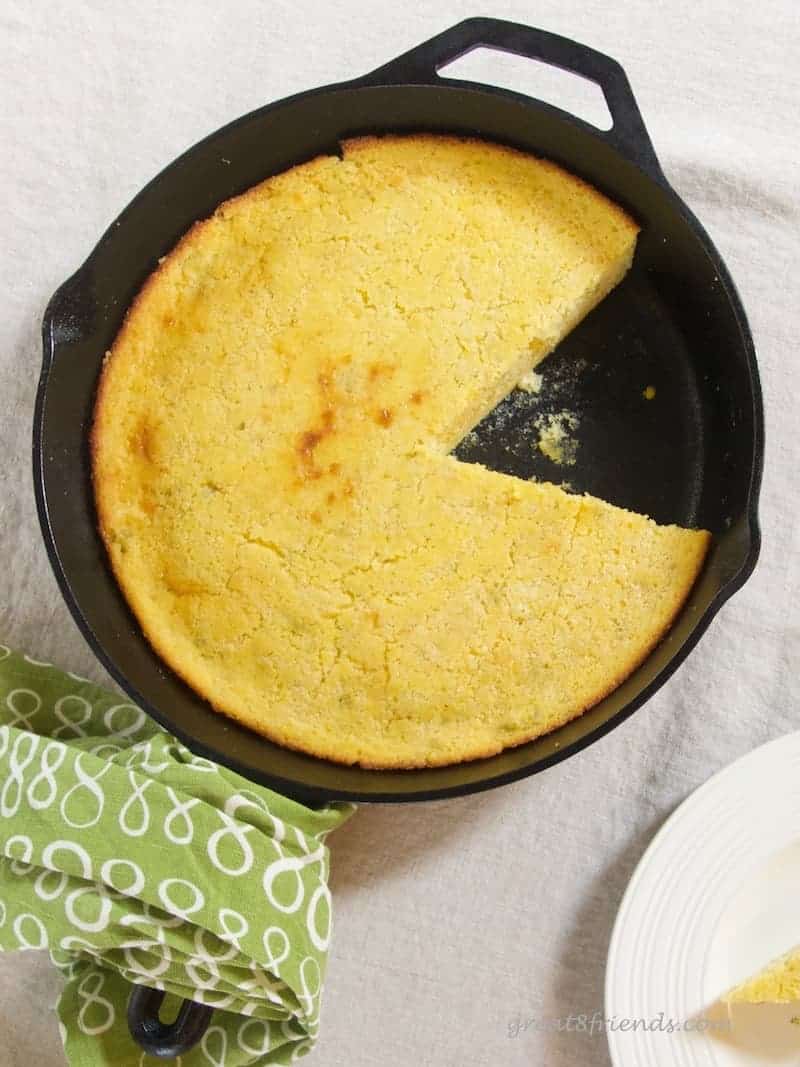 and pickled okra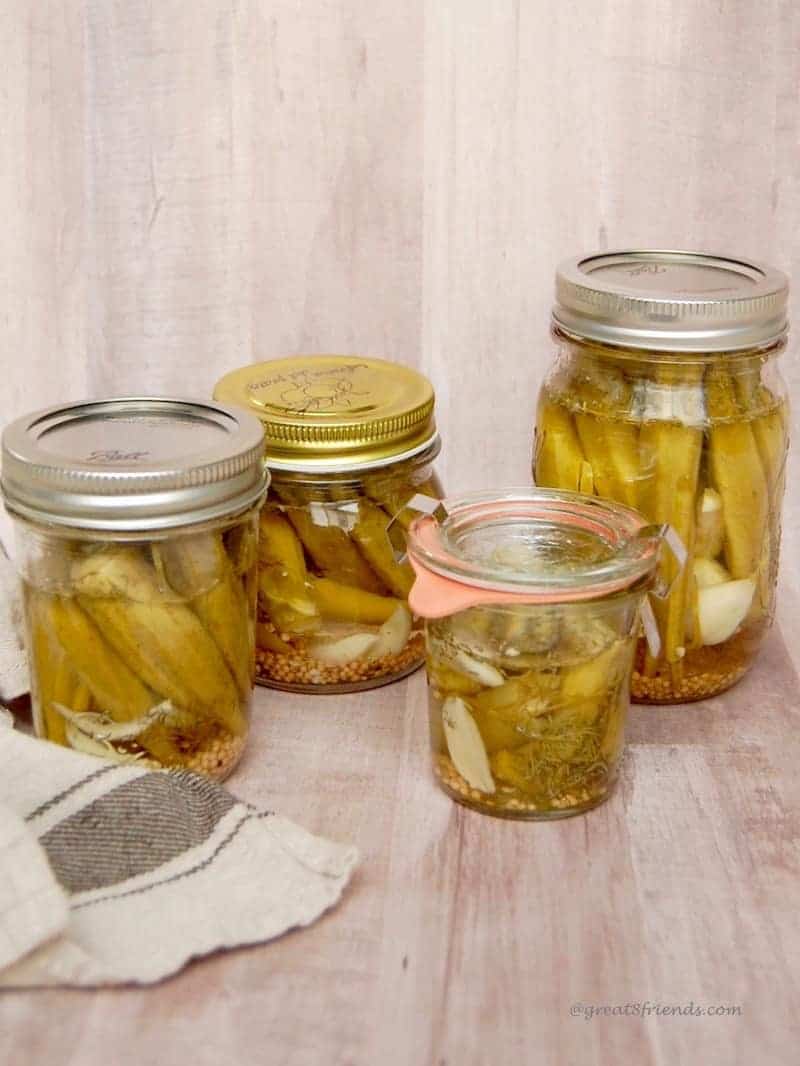 ...too many to name!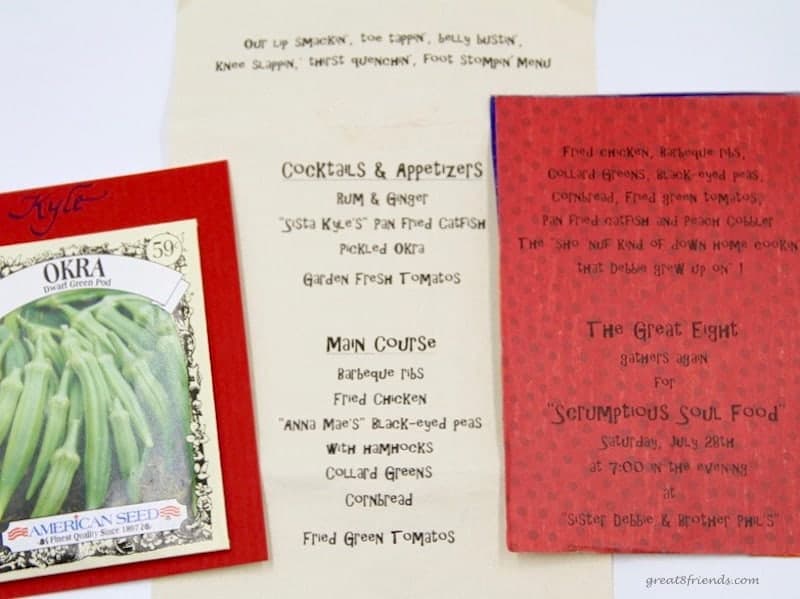 The flavors of the dishes and the colors of all the aprons scurrying around the kitchen! Wanting to bring back these childhood memories, I thought, that would be a great theme! That's it! Soul Food…Summertime in the South! Sharing all the scents and tastes with our Great 8 Friends will be perfect!
Between my now late father and my mom, they filled me with wisdom about the times and the history of the delicious cuisine of our heritage. My dad often said, "Soul food was more like a way of life. Most recipes were shared between African American families, all passed down from generation to generation." They're rich in flavor, history and tradition. A reflection of our ancestry, soul food was rooted by slaves in the deep south, and continued to expand to the diverse African American culture. Getting a little history lesson from my dad was easy.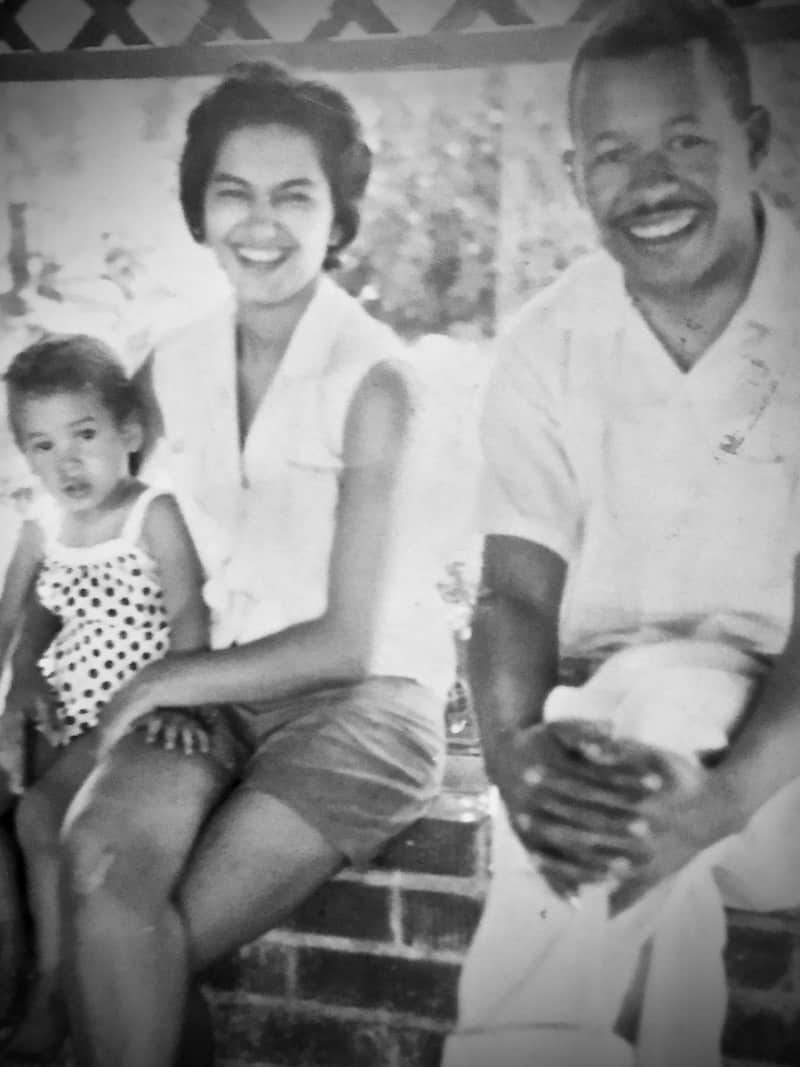 Getting the exact recipes for the dishes I needed from my mom…not so much! She'd say, "Because you see, back in my day, we didn't measure anything. We went by sight, touch, smell, taste and in some cases, sound." That right there is an example of how the traditions are passed down. Finally mastering the recipes over the phone with her, I now had a few on standby if by chance Anna, Kyle and Jurga couldn't find a recipe for their designated dishes.
I loved those days with family and I love traditions. When they revolve around food…even better! I'll never forget when the evening of our Great 8 dinner came, my kitchen smelled like those summer days with the family. It was sure to be a lip smackin' - toe tappin' - belly bustin' - knee slappin' - thirst quenchin' - foot stompin' evening when Anna and Vince came around the back "porch" and Anna, wearing an apron, hollered, "Ya'll home?"
"If there were no other reason to live in the South, Southern cooking would be enough."
-Michael Andrew Grissom