Growing up I enjoyed many southern themed meals so it was easy to share at my Gr8 dinner party, "Summertime in the South," recipes handed down to me.
Whether they were recipes from Granny and Grandpa or Aunt Mattie Mae, I am so happy that they taught my mom the family favorites.
Now passed down to me, I couldn't wait to recreate those Sunday Suppers with the rest of the Great 8. Not being raised in the culture or cuisine that I was, Phil loves it as much as I do! "Collards" are his favorite!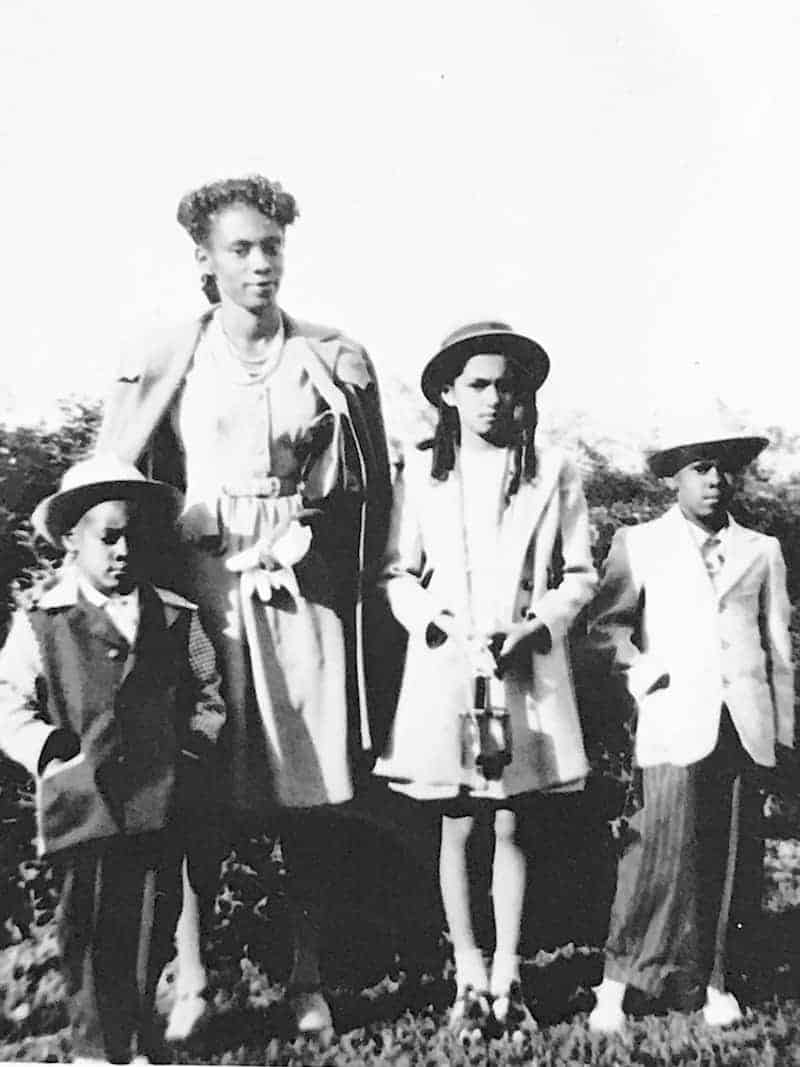 Theme decided!
So knowing that the date for our dinner was set for the summer, Phil was all for it! Summertime in the South! Let's get those cast iron skillets heated up!
In most cultures "Sunday Suppers" are a tradition. In the Black culture, we gather around the table every single Sunday. When I was little, the same Sunday favorite recipes were on the stove or in the oven. Whether we were at Granny and Grandpa's in Altadena (California) or summer visits to Atlanta and Detroit, we had quite a feast. The flavors and aromas take my memories back...still!
All the cousins, aunts and uncles, grandmas and grandpas together...we sure loved those days!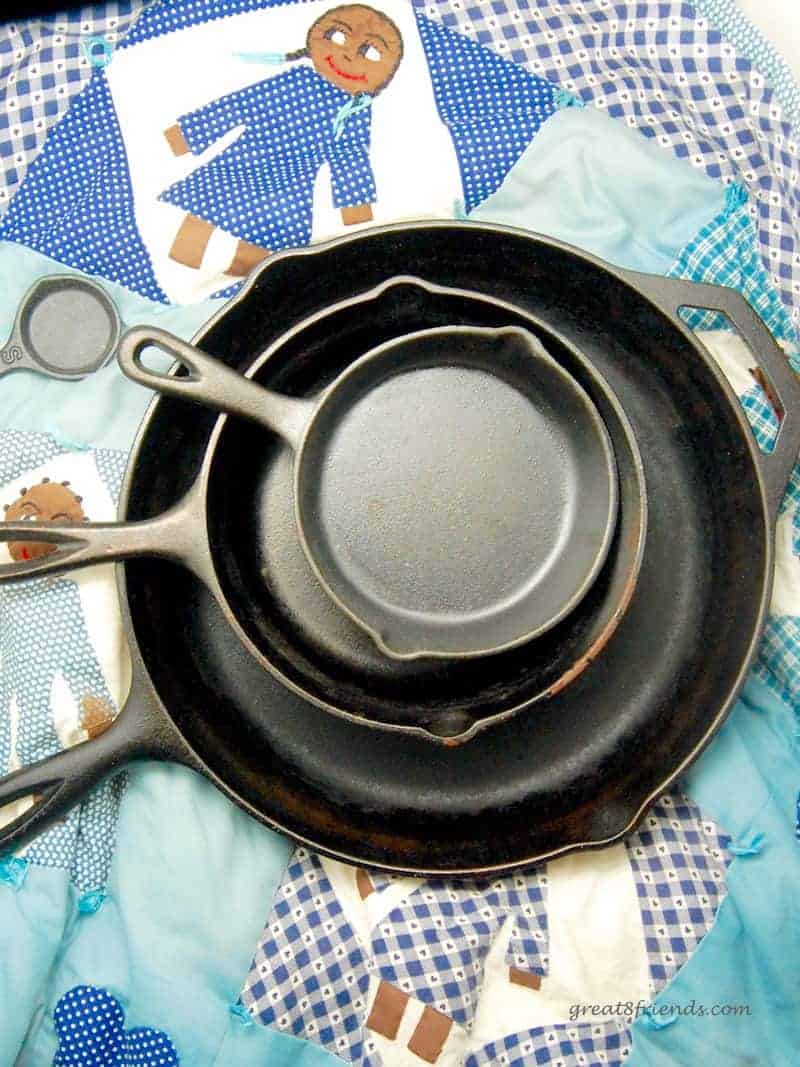 This post contains affiliate links which means Great Eight Friends may earn a small commission if you click on the link. There is no additional cost to you. As an Amazon Associate we earn from qualifying purchases.
I can remember it all, from the juicy summer peaches and fresh ears of corn to the assortment of seasoned cast iron skillets in the oven and on the stove!
All of that still brings back warm memories to me.
I might have gotten my love for cast iron skillets from that part of the family! If you don't have any passed down to you, don't worry! They're easy to find.
Lodge is my favorite brand and they are available in most kitchen stores, like Sur la Table, department stores and even discount stores like TJ Maxx, and of course you can find them on Amazon.
We had a full spread of southern deliciousness served and cooked that night in these forever lasting skillets!
All dishes varied between our favorites; black-eyed peas, fried chicken, fried corn, fried okra, fried green tomatoes and fried catfish. To finish off our evening in the South, can you guess what sweet delight was the finalé? Kyle's Easy Peach Cobbler! Topped of course with Jurga's Easy Vanilla Ice Cream. Are you hungry yet?!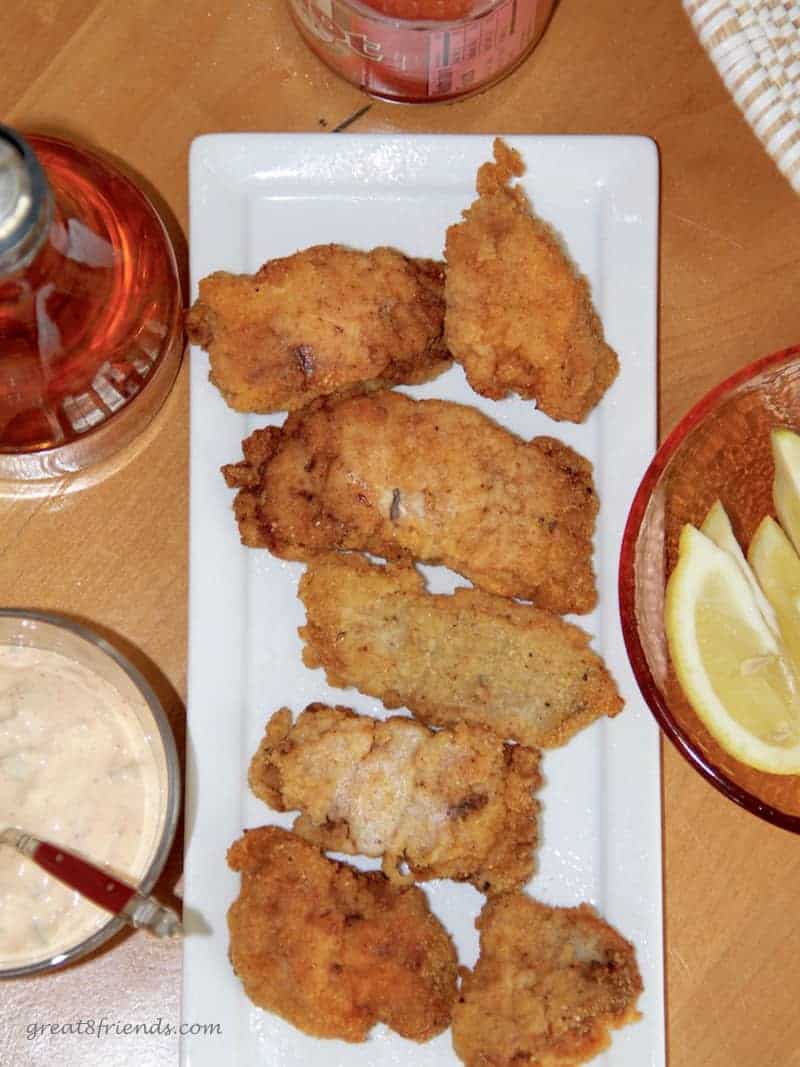 ...but fried tastes so good!
Yikes! We sure fried a lot back then! But then again, if you look at some recipes from the 50's and 60's, that's what they did! Especially in the south!
That's probably why everything tasted so good! (Wink Wink!)
Having corn bread hot from the oven, is the equivalent to having crusty bread at the center of the table in most kitchens!
Look at that golden crisp edge. The crunch is the best when it softens from the gravy, sauce or liquid from barbecue sauce.
and pickled okra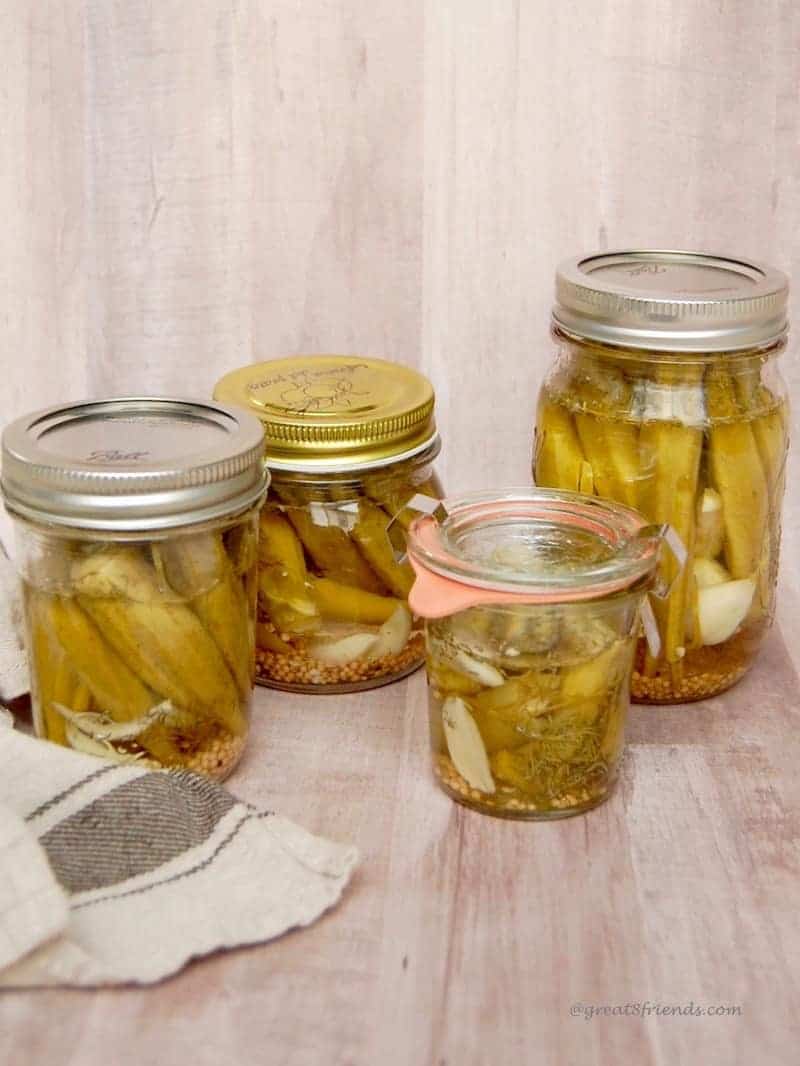 ...too many to name!
Setting the theme from the "get go"!
Knowing the theme gets me So excited, especially because my creative juices start flowing and the invitation ideas start swirling in my curly little head! I Love a Gr8 invitation!
Wanting to capture my memories from back in the day (and in the kitchen with my mom and grandma) what came immediately to mind, other than the delicious suppers, was the garden. Granny and Grandpa had a huge garden in their backyard.
Always full of something sprouting or already at its peak. Grandpa was in charge if it. He knew what to plant and when to plant them.
Most Sunday suppers consisted of produce straight from their plentiful garden. So what better idea for an invitation than to incorporate that idea and use actual seed packets!
When I scanned the display at the local nursery and spotted seeds for okra, green tomatoes and collard greens...tah-dah! That's it!
For our invitations, we only need 3! These tie in perfectly with the menu.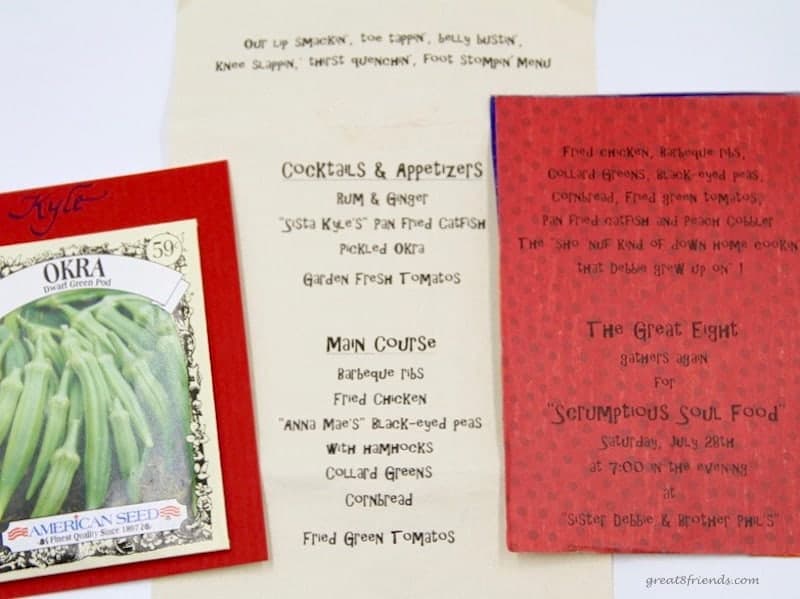 The flavors of the dishes and the colors of all the aprons scurrying around the kitchen! Wanting to bring back these childhood memories, I thought, that would be a great theme!
That's it! Soul Food…Summertime in the South! Sharing all the scents and tastes with our Great 8 Friends will be perfect!
Between my now late father and my mom, they filled me with wisdom about the times and the history of the delicious cuisine of our heritage. My parents loved their cocktails, and although my grandparents didn't serve cocktails at each Sunday Supper, we had to serve one that my mom and dad loved during our Summertime in the South dinner party, what they called Rum and Ginger. A refreshing sip on the "porch"!
My dad often said, "Soul food was more like a way of life. Most recipes were shared between Black families, all passed down from generation to generation."
They're rich in flavor, history and tradition. A reflection of our ancestry, soul food was rooted by slaves in the deep south, and continued to expand to the diverse Black culture. Getting a little history lesson from my dad was easy.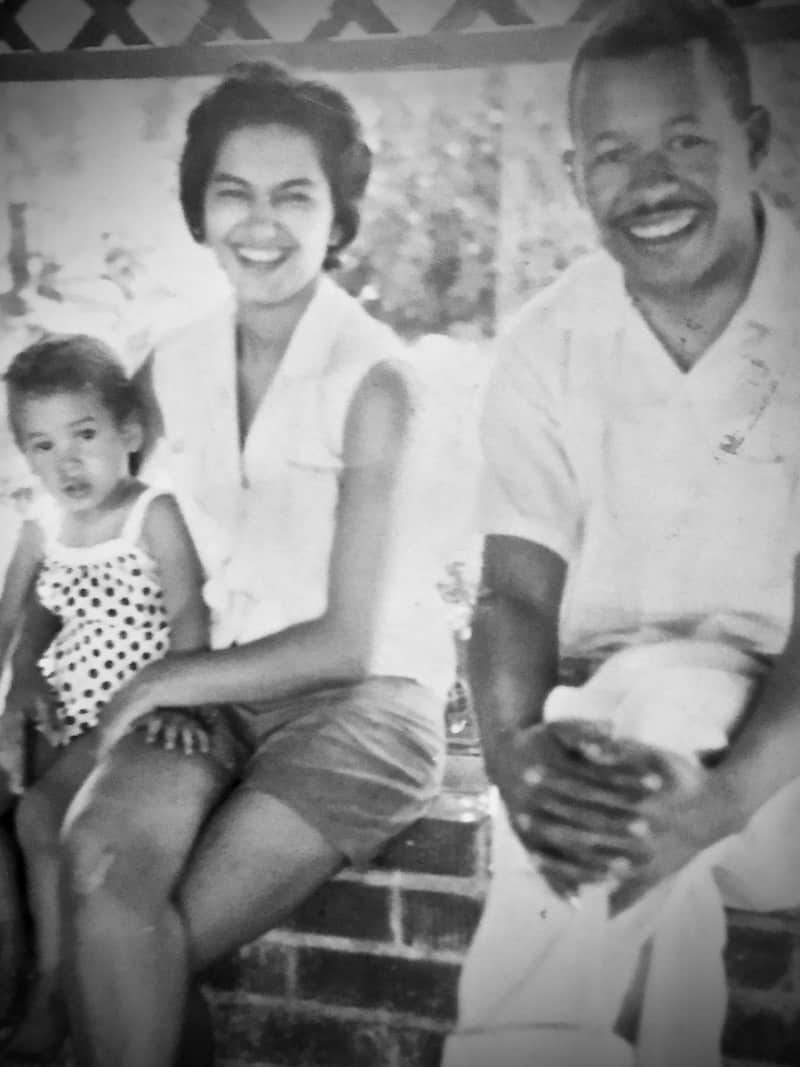 Getting the exact recipes for the dishes I needed from my mom…not so much!
She'd say, "Because you see, back in my day, we didn't measure anything. We went by sight, touch, smell, taste and in some cases, sound."
That right there is an example of how the traditions are passed down. Finally mastering the recipes over the phone with her, I now had a few on standby if by chance Anna, Kyle and Jurga couldn't find a recipe for their designated dishes.
I loved those days with family and I love traditions. When they revolve around food…even better!
I'll never forget when the evening of our Summertime in the South Great 8 dinner came, my kitchen smelled like those summer days with the family.
It was sure to be a lip smackin' - toe tappin' - belly bustin' - knee slappin' - thirst quenchin' - foot stompin' evening when Anna and Vince came around the back "porch" and Anna, wearing an apron, hollered, "Ya'll home?"
"If there were no other reason to live in the South, Southern cooking would be enough."
-Michael Andrew Grissom
Spicy Classic Pan Fried Catfish
This spicy classic pan fried catfish has a great "kick" of flavor especially paired with the spicy tartar sauce. Serve as an entrée or appetizer!
If you don't have catfish or don't like catfish, use this same breading with any fish, fresh or frozen, for a delicious meal!
Serves 4 as an entrée and 8 - 10 as an appetizer.
Gr8 Recipe Here!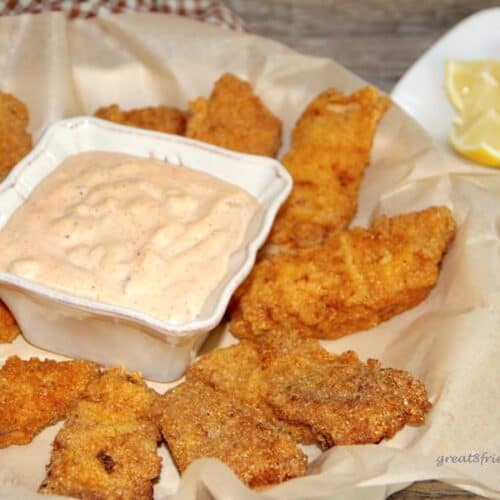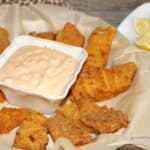 Pickled Okra
Try this super delicious pickled okra! It has a fun kick to it and would be tasty as a snack or garnish your next Bloody Mary drink with this tasty treat!

Gr8 Recipe Here!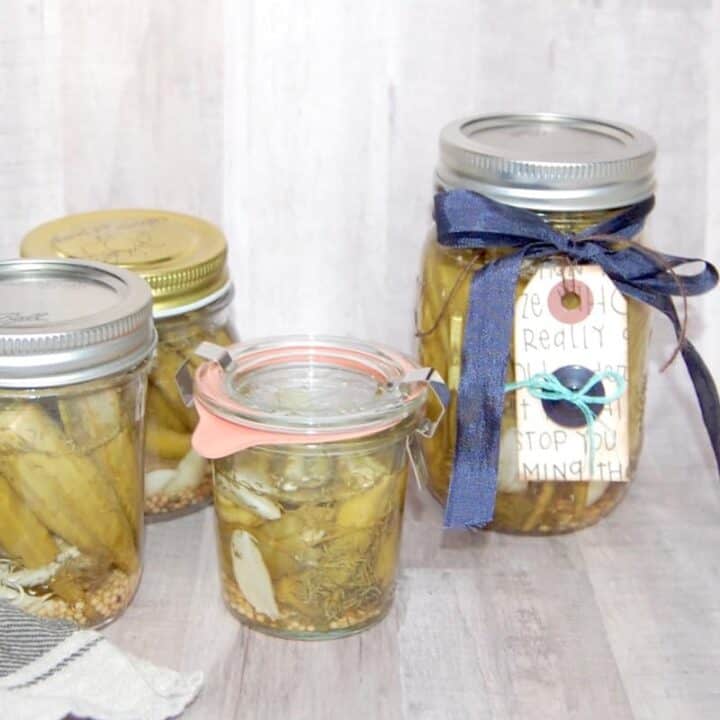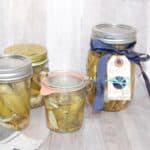 Fried Green Tomatoes
Fried Green Tomatoes... some yummy southern cooking! Here is the recipe with just the right amount of crunch to make those tomatoes delicious!
Gr8 Recipe Here!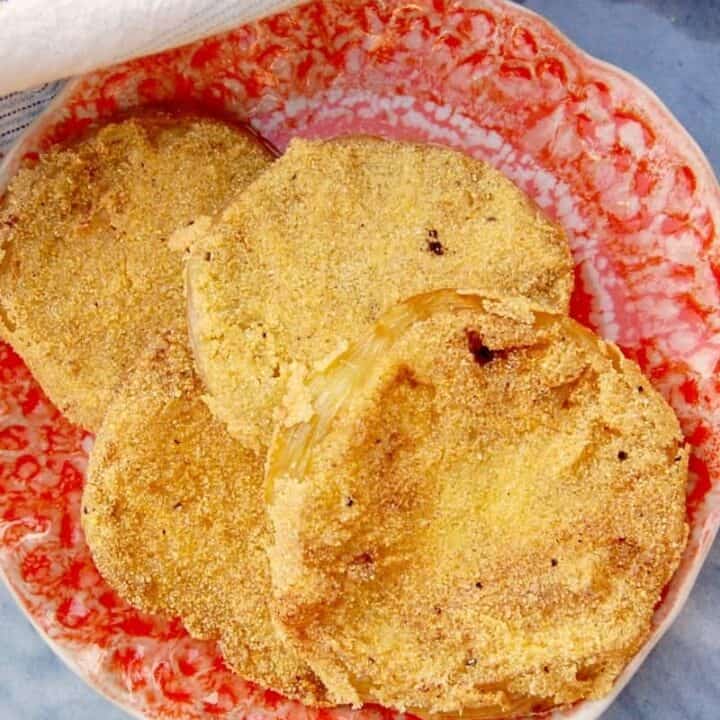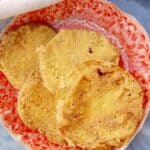 Barbecued Pork Ribs
Start this recipe the day before so you can brine the ribs overnight.
Gr8 Recipe Here!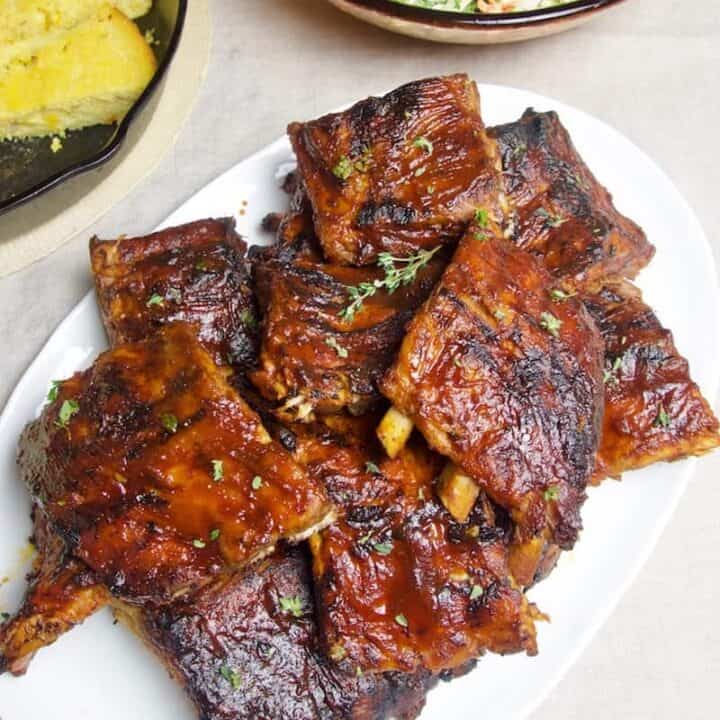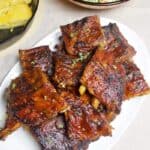 Mom's Oven Fried Chicken
Eliminate the mess and hands on time of stove top frying and make this delicious crispy oven-baked fried chicken. Air Fryer instructions included!
Gr8 Recipe Here!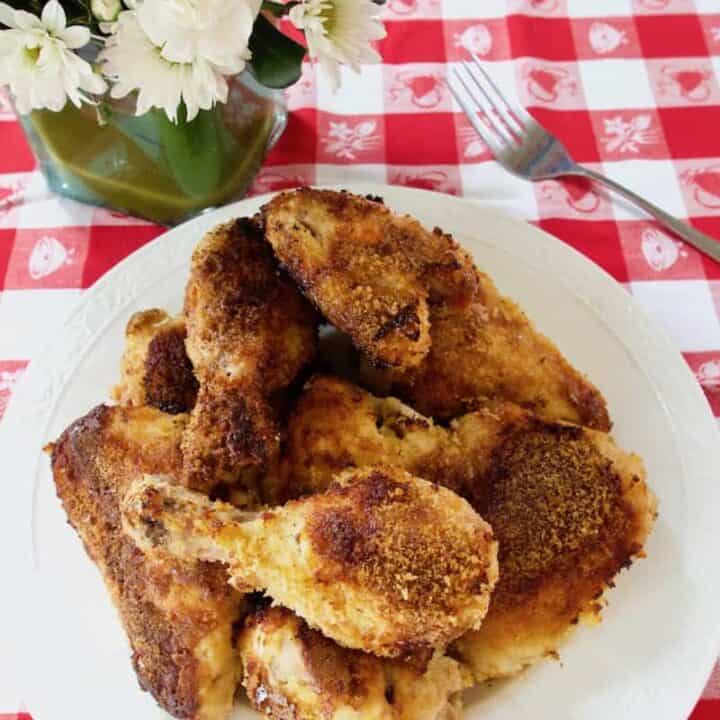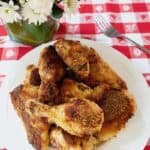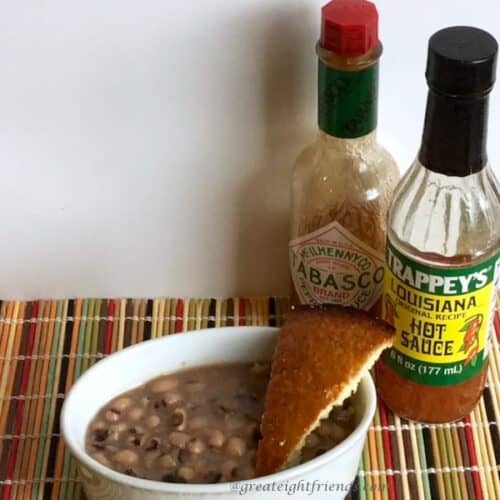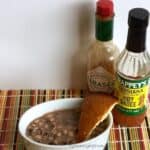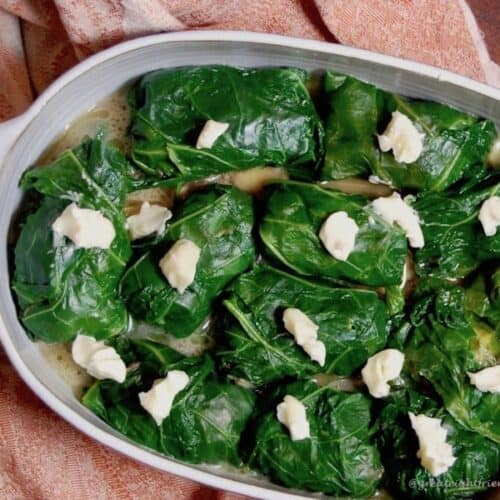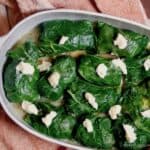 Savory Spicy Skillet Cornbread
When you make this Spicy Skillet Cornbread be sure your oven is fully pre-heated and your skillet is hot, hot, hot before adding the batter.
Gr8 Recipe Here!