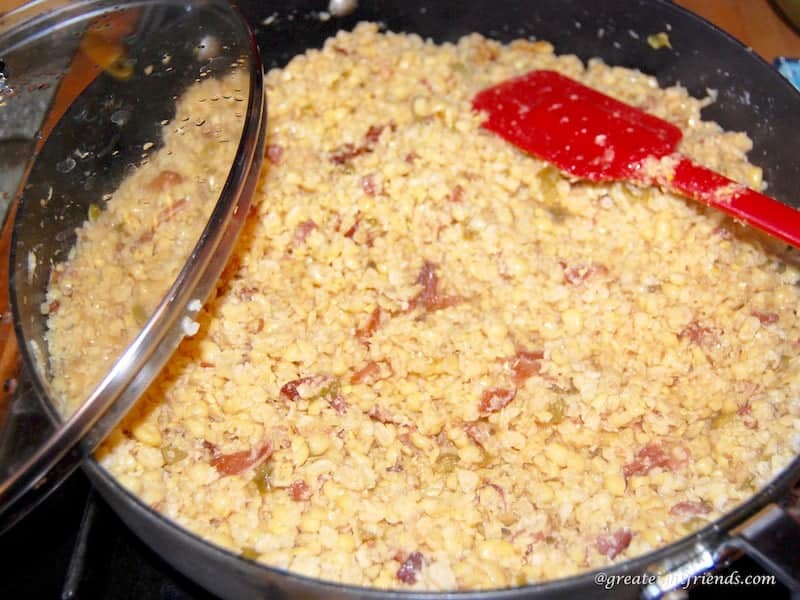 My mom says she owes most of her cooking skills to her mother-in-law, my fraternal grandmother. She said she remembers when she and my dad were first married, she spent many days while my dad was in medical school, with Granny in the kitchen, watching her cook. She said she had to keep a close watch on her technique because back then (and sometimes now) there was no measuring. It was all by sight, smell, taste and feel. Fried corn was no exception. I was always impressed with the patience my mom had with her sharpest knife, making long slices down each row of kernels, making sure she'd get every bit of juice (she called it "milk") from the corn, watching it drip into the bowl. I'd sneak a few ears off the table just to gnaw on them! The sweetness of fresh corn, or what was left of it, was the best! I remember the smells coming from the kitchen on Sundays when this fried corn was being made! The aroma from the "bacon drippins" combined with the frying corn and crumbled bacon....Mmmm mmm! I can practically taste the memory!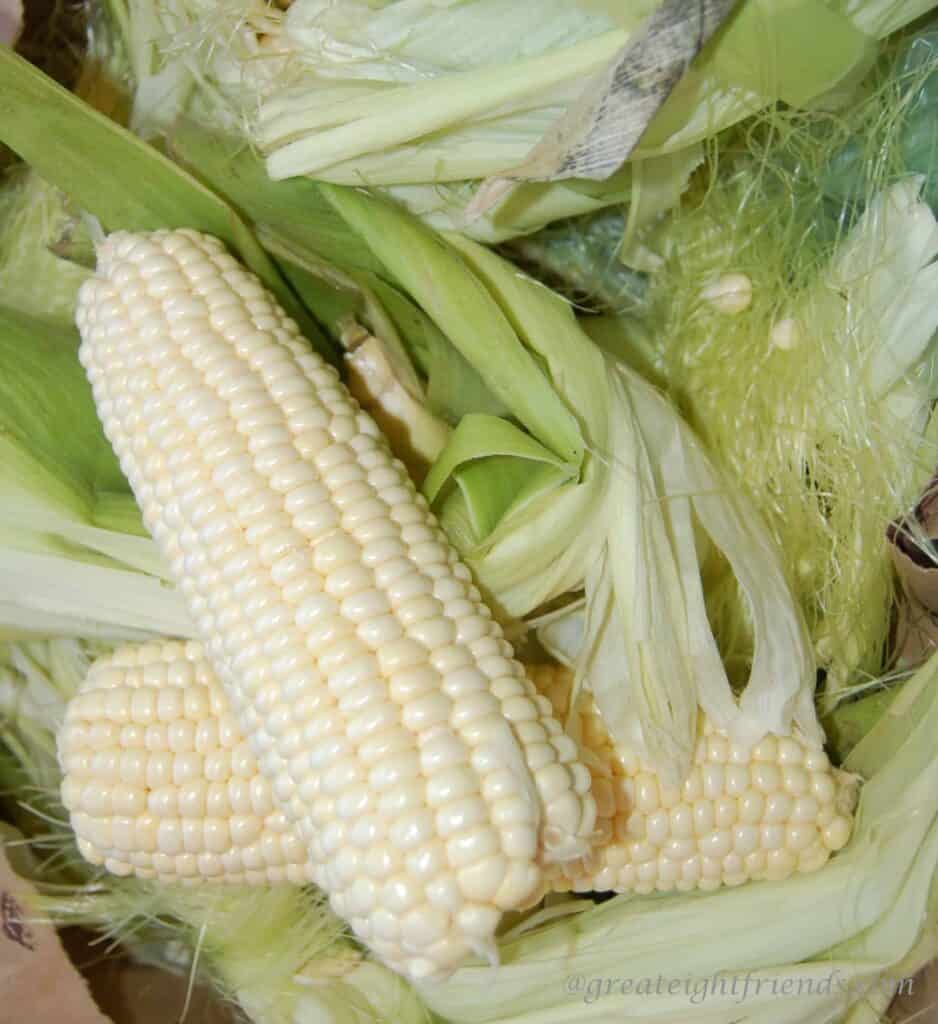 Fried Corn
Serves 8-10
Ingredients
8

ears

white corn

6

slices

bacon

,

cooked and crumbled

2 - 3

Tablespoons

bacon fat

,

enough to cover the bottom of the skillet when melted

1/2

green bell pepper

,

seeded and chopped

salt & freshly ground black pepper
Instructions
Shuck corn and remove silks.

Using a small, very sharp knife, with corn placed vertically inside of a large bowl, slide tip of knife down the center of each row of corn kernels to extract the "milk." Cut off the tops of the kernels. Then slice down to the core of the cob and scrape to release the "milk."

Melt Bacon drippings over medium heat.

Add chopped bell pepper and sauté until softened.

Add corn and "milk" and cook on medium-low until the mixture is creamy and cooked through, about 45 minutes.

If the mixture is too thick, add a touch of milk or water.

Season to taste with salt and pepper.
SaveSave
SaveSave
SaveSave
SaveSave
SaveSave
SaveSave
SaveSave