Thanksgiving is by far the favorite holiday in the Farinella house! Having our 3 girls all home, means the most!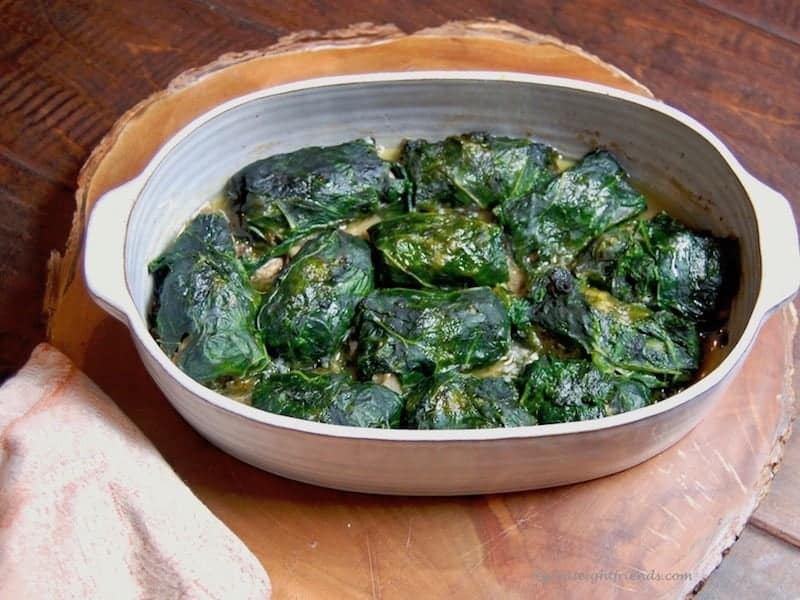 Phil and I have hosted it every year since probably 1991. In our first little home with our little kitchen and our 2 burner (yes two!) electric stove, I actually pulled it off! Thanksgiving dinner for more than 15 people! Our family has grown since, and so has everyone else's, and thank goodness we have moved on to bigger digs, enabling us to host 35 or more now, and it's the best!
Loving the dishes we had growing up, we wouldn't want to change a thing. All 3 of my sisters know the rules, bring your "designated dish!" We know it'll be delicious, because we were taught by our mom! But always liking a little variety, I also try something new each year.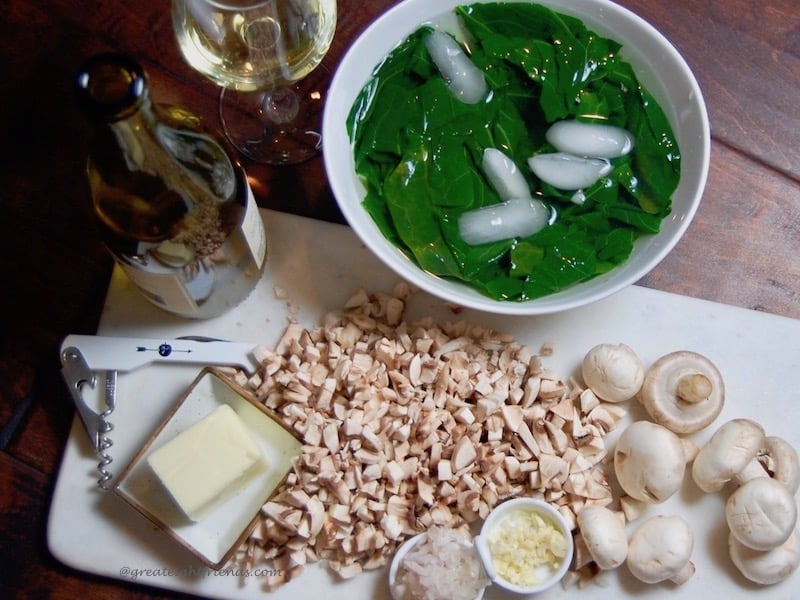 Don't get me wrong! It's not a replacement of one of our traditional family dishes, it's just a little something I may have come across in one of my favorite cooking magazines or cookbooks. Well my friends, back in November of 2008, Gourmet magazine shared a recipe that has been a part of our Thanksgiving "spread" ever since! Wild Mushroom Bundles. The mushrooms sautéed in white wine with shallots and garlic make for an amazing filler, all wrapped up in perfect collard green "packages"! Absolutely delicious!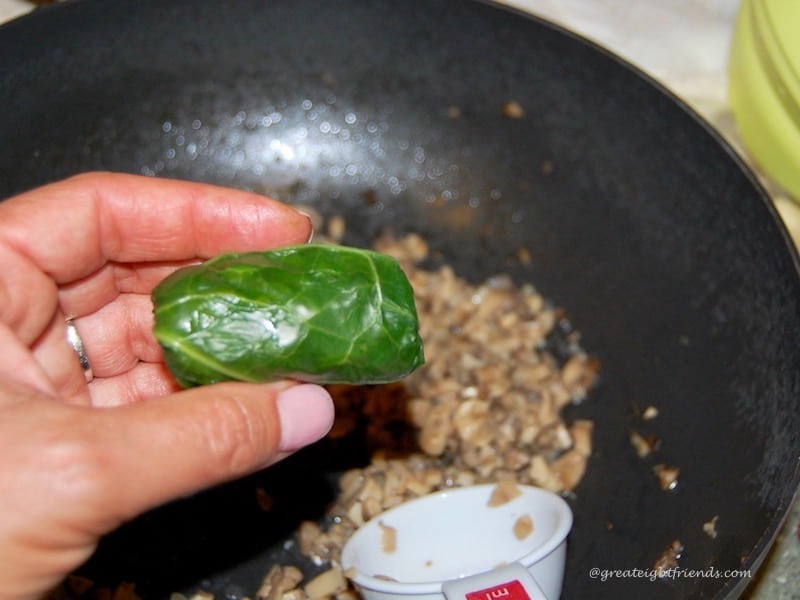 I always double the recipe, because after all, I'll want some with my leftovers! These can be one of those Gr8 make ahead dishes, giving you plenty of time for everything else that needs your attention that day.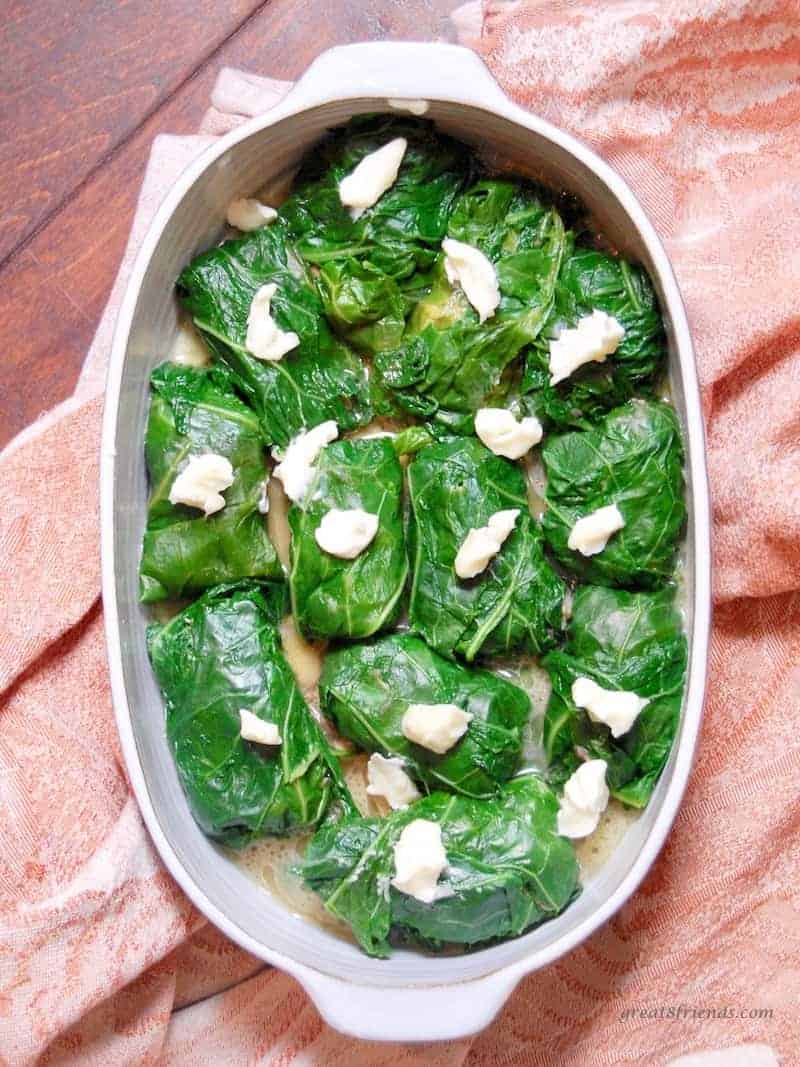 I am already counting down the days to that favorite holiday of ours. I love every minute, plate and aroma of that 4th Thursday in November!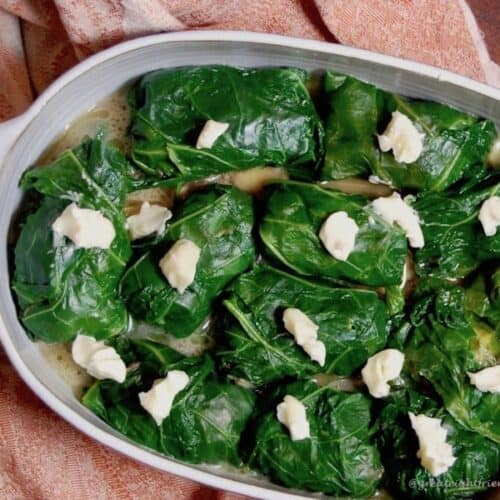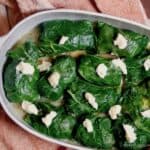 Print Recipe
Pin Recipe
Save this Recipe
Saved!
Please leave a rating!
Wild Mushroom Collard Green Bundles
Ingredients
8

leaves

large collard

,

stems and thick portion of center ribs removed

1

teaspoon

minced garlic

5

Tablespoons

unsalted butter

,

divided

2

Tablespoons

minced shallot

Salt and pepper

½

cup

dry white wine

1

pound

mixed fresh wild mushrooms

,

such as chanterelle, oyster, and cremini, trimmed and cut into wedges (6 cups)
Instructions
In a large pot of boiling salted water, cook the collard greens for 6 to 8 minutes, or until tender. Drain.

Add 2 cups of ice cubes and water to cover to a large bowl. Let ice melt slightly.

Transfer cooked collard greens to ice water to stop cooking.

Place several paper towels on a flat surface.

Carefully, without tearing, spread the greens onto the paper towels, "good side" down. If leaves are smaller or torn, it's okay to overlap slightly. Pat each leaf dry. (If the leaves are extra tender, thin and clinging to each other, I use the smaller pieces as a "bandage" to create my own "full" leaf!

Combine garlic, 4 tablespoons of butter, shallots, ½ teaspoon of salt and ¼ teaspoon of pepper in a medium skillet. Add wine. Bring to a boil

Add mushrooms.

Over medium heat, cover and let cook, stirring occasionally for 12 minutes or until tender.

Spread some softened butter on the bottom and sides of a 2-quart ceramic or glass baking dish, preferably shallow.

Strain mushroom juices back into baking dish, reserving mushrooms.

Preheat oven to 450°F with rack on the second to last level.

To assemble bundles, spoon a ¼ cup mushrooms onto the middle of each collard green leaf.

Fold up each side and then roll each into a small "package," completely enclosing the mushroom filling. Keeping in one layer, place seam side down, in prepared baking dish.

Add little bits of remaining Tablespoon of butter evenly over the bundles.

Heat in oven until mushroom filling is heated through and juices are simmering, 15-20 minutes.
sm 11/10/18