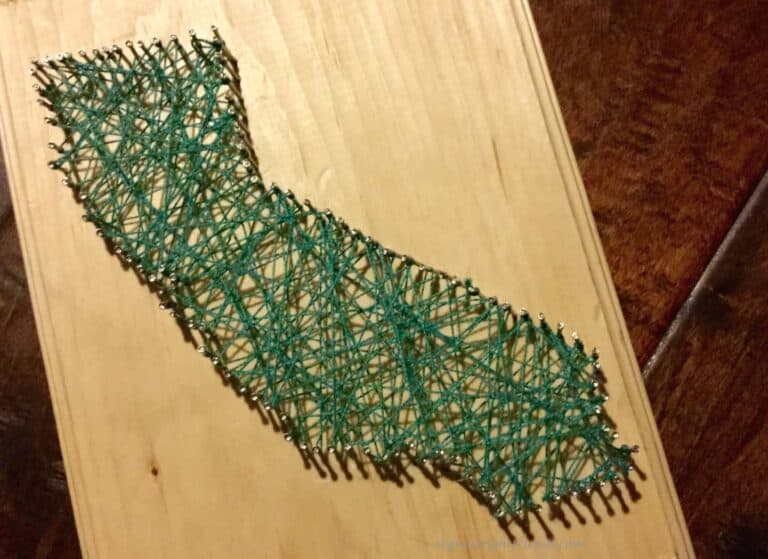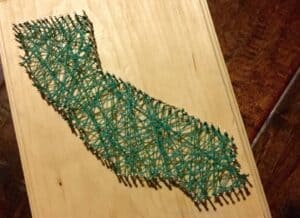 Getting our kiddos ready to go back to school can usually be exciting for them, but is just as exciting for us parents! New class, new friends, and sometimes a new school. The days of cute whimsical backpacks, fresh new boxes of crayons and sharpened #2 pencils are long gone for my husband and I. My late nights of labeling everything and packing lunches are sadly over, but the excitement of new adventures ahead for our 3 daughters is equally exciting for us.
Having two daughters already out of college and one ½ way through, the shopping of supplies has changed significantly. The pens, calculators, agendas, and notebooks are all purchased closer to campus. In our case (all 3 times!) those campuses were in 3 different states! Apparently what they "DO need" and "must have" upon arrival, is the decor for their college dorm or apartment! The color scheme and "look" has been decided once the roommates have been chosen. Mind you, this has all been settled before they even come home for the summer! Well, because, you know..."it's gotta be cute"!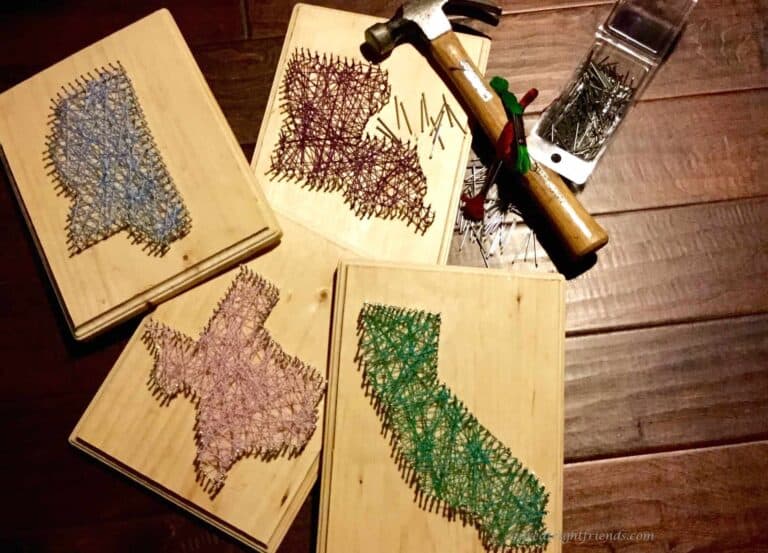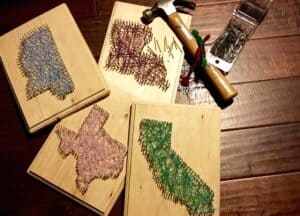 Our daughter, Miranda was in charge of something crafty for the living area. Something that they could hang on the walls that would represent each of the 4 roommates. Each of the girls living there, is from 4 different states. Miranda has always had a love for geography and that started the idea for what she wanted to do. Going onto Pinterest and searching every DIY craft board, she found it. The perfect thing! String Art!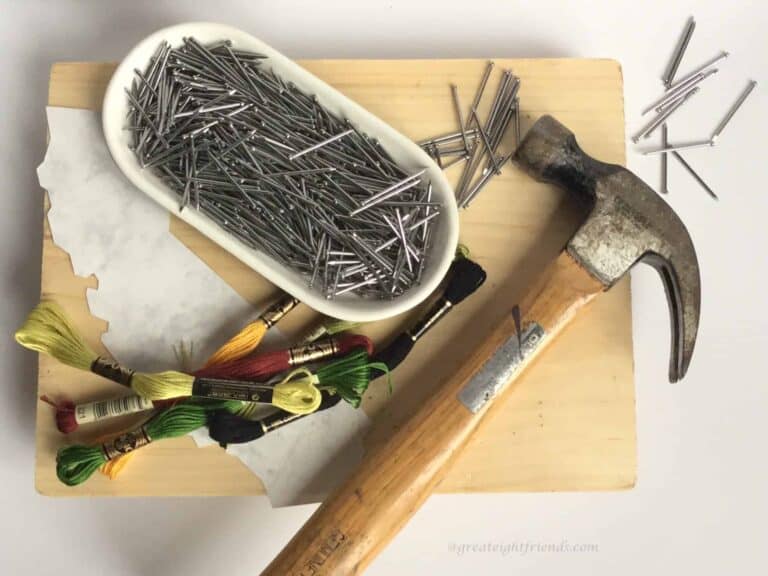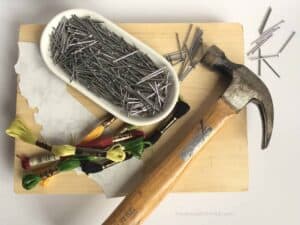 Next thing I knew, car keys in hand, she was out the door, headed to our local craft and hardware stores. In less than an hour, she was back with a big box of nails, 4 pieces of wood, and assorted colors of embroidery thread. "Mom, which hammer should I use?" and "Can you cut out California, Texas, Mississippi and Louisiana on your eClips for me real quick? I need each one cut to fit perfectly on each piece of wood." Loving anything crafty, "no problem," I said, "but you're not using the hammer in the house!" (Not sure why that came as a surprise, but it did!)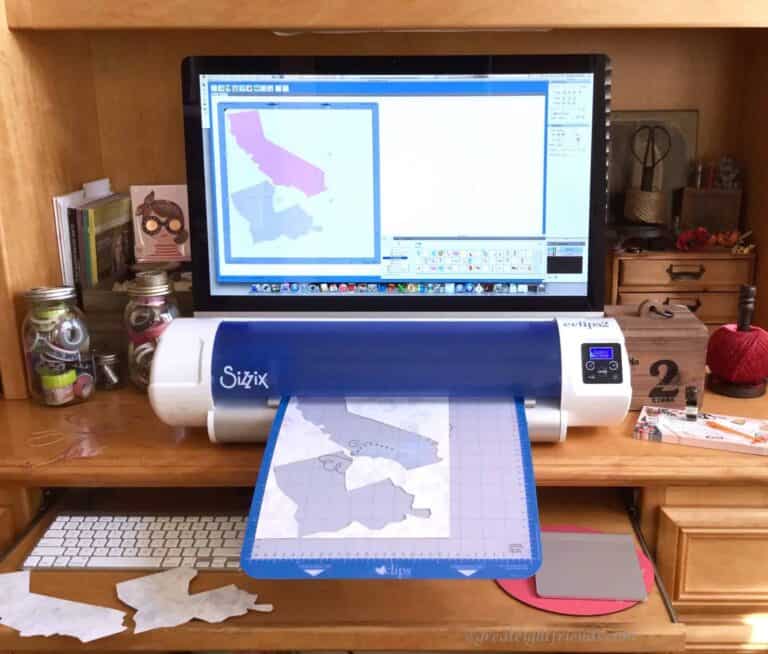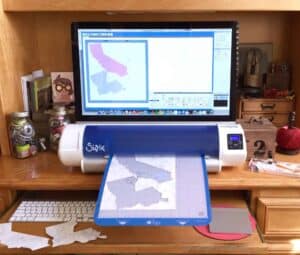 Each state was easily found in the "Library" on my Sizzix eClips electronic die-cutting machine. Adjusting to the exact size that I needed, each shape was cut out perfectly and ready for her to start. With a piece of double-sided tape, she centered the cut state onto the wood and carefully hammered the nails down, outlining each state. Once each state was outlined with the nails, she removed the die cut shape.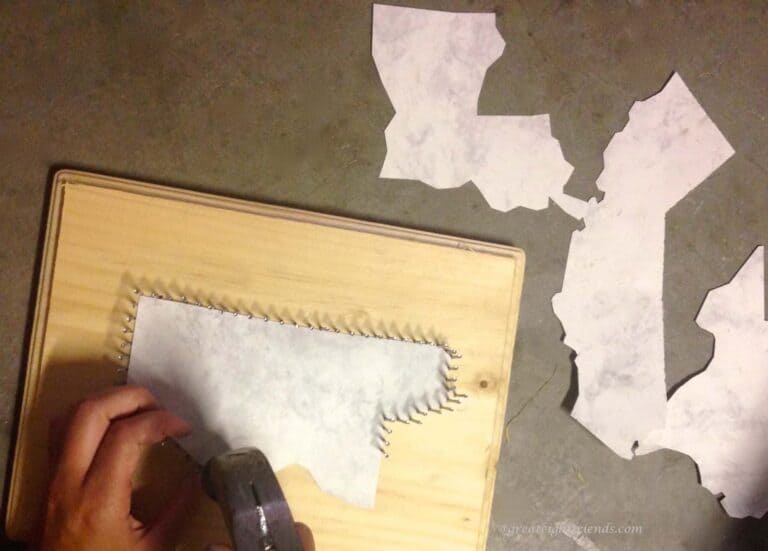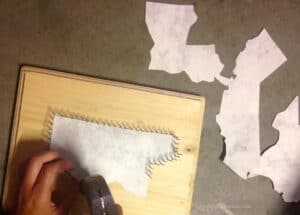 The next part is the fun part! Having no rhyme or reason with the embroidery thread, she tied the end onto one nail and let the fun begin! Wrapping and weaving, in, out and around every single nail, until she was happy; and look how cute they turned out! It was such a fun project, easy and pretty quick! I am sure Brittney, Georgia and Madeline will be thrilled with what Miranda created.
Something so creative, think of the possibilities with limited supplies! Now let's hope that the blocks of wood and nails don't take the weight of her luggage to over 50 pounds!