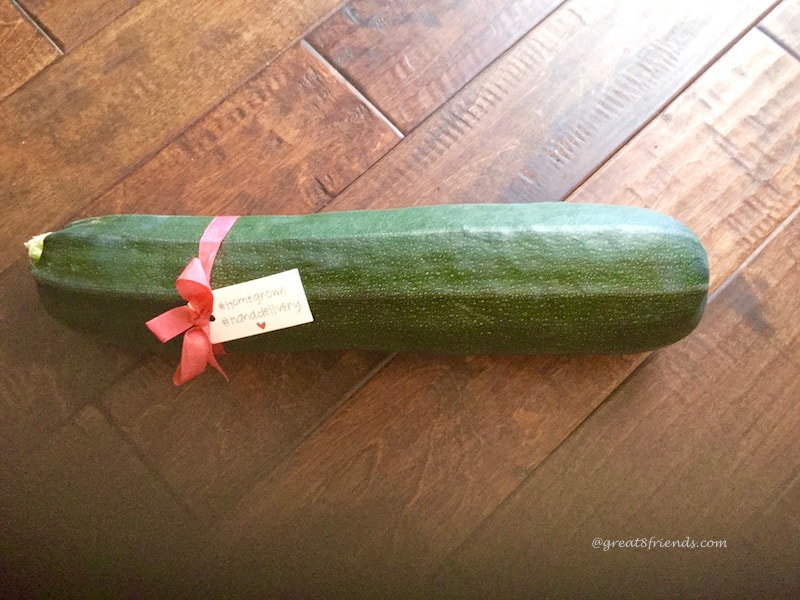 A special delivery greeted me at my desk at Sizzix one morning...a bow-tied and tagged garden treat from my sweet friend Stephanie Ackerman of Homegrown Hospitality! It brightened my day and prompted my grocery list. With this freshly picked, enormous zucchini, I knew I had better find more than one recipe to even make a dent! That dark green beauty practically weighed more than my 1st born daughter, and was more than 16" long!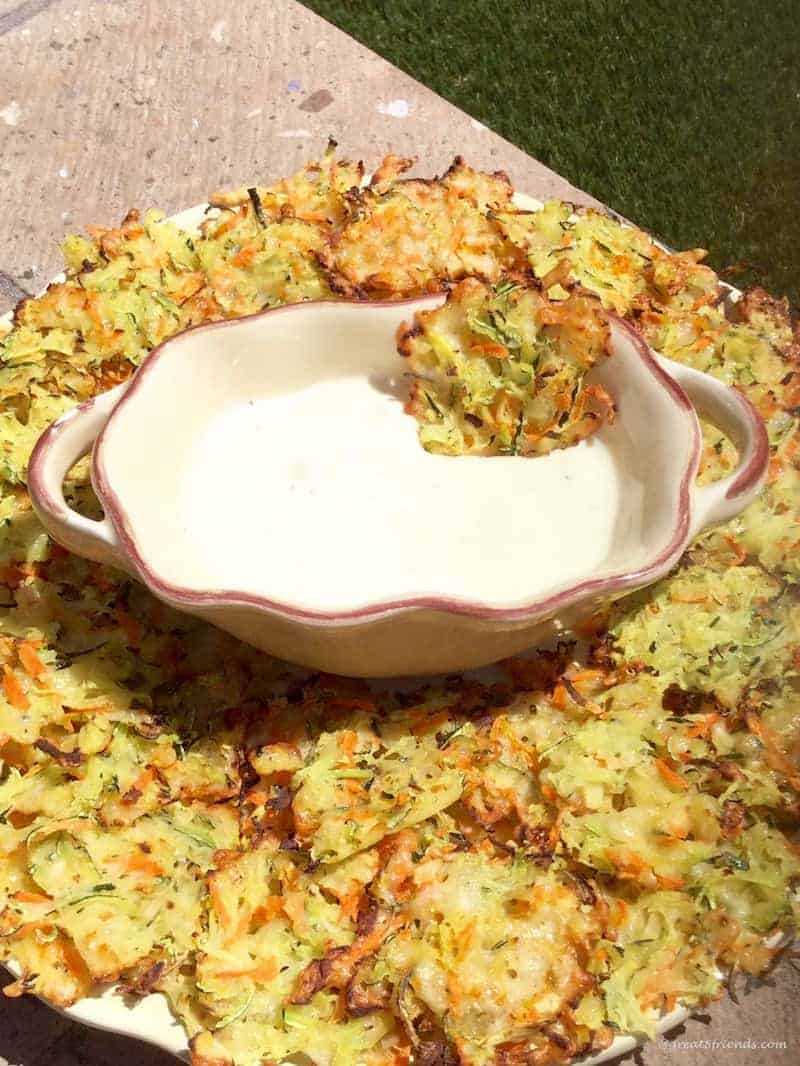 It arrived just in time for a gathering the next day at my sister and brother-in-law's house, where I was asked to bring an appetizer. One of our nephews doesn't eat meat, so I thought these Parmesan Cheese Crisps Laced with Zucchini and Carrots would be perfect! I found the recipe on Pinterest from The Dinner Mom. Not being a fan of a lot of fried foods, the fact that these are baked, caught my eye...and my tummy! Knowing most of the guests (and I too) would appreciate a dipping sauce, I included a bleu cheese dressing that I had in my refrigerator. Simple as that! They were quite a hit!
Hmm...let's see! I've still got so much more zucchini to have fun with!
Next on the menu, Zucchini Slaw. Light and fresh...a perfect summer salad. I tossed it with a little leftover shredded chicken and it made for the perfect light meal. Grilled fish would work too.
Now, how about something fresh from the oven? Everyone likes baked goods, right? Here you go... Zucchini Cornbread Muffins! The pretty green garden shreds are added to your favorite cornbread recipe! Now how easy is that?!
Let's get started!
Zucchini Recipes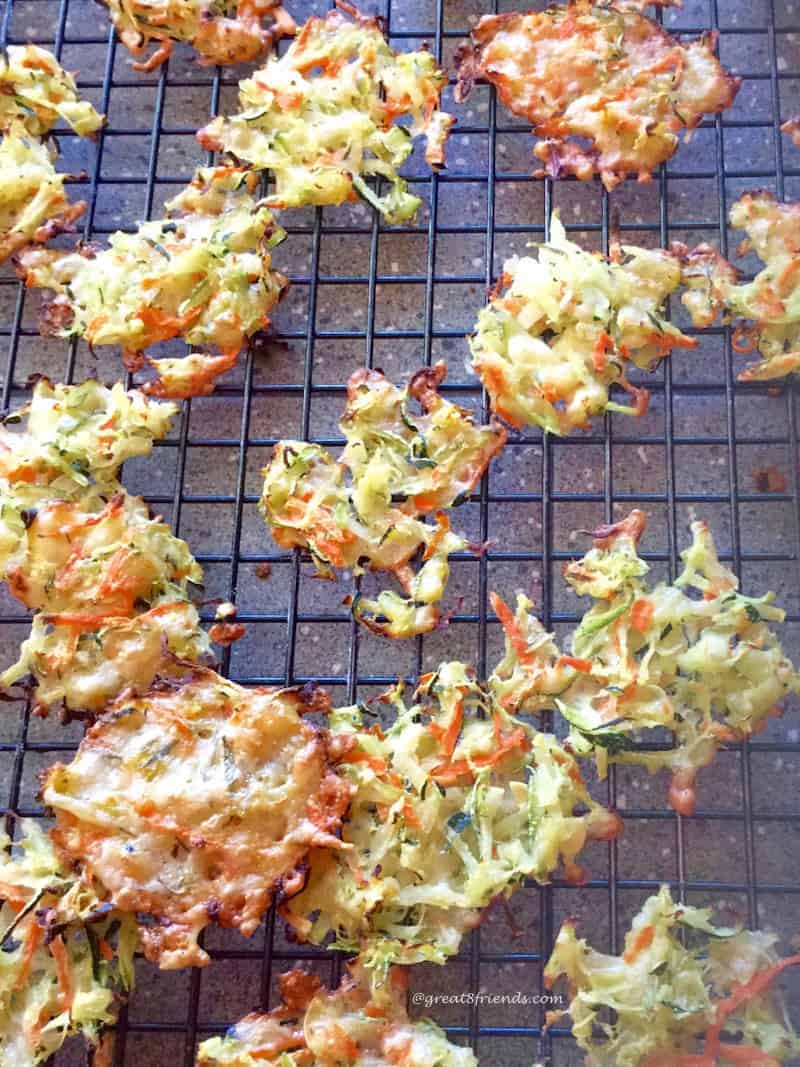 Zucchini Base
The next 2 Gr8 recipes EACH start with this same base: