Breakfast for dinner is an easy and fun dinner party theme! We are sharing our menu and delicious recipes for our night out in our pajamas!
No one would question having breakfast at 7:00 in the morning, but breakfast at 7:00 in the evening? Why not?
When our kids were little, they often asked for pancakes, waffles or scrambled eggs for dinner with plenty of bacon on the side!
To challenge the idea that breakfast fare is for mornings only, we decided to host "Breakfast for Dinner" as a theme for our Great 8 dinner party in 2012.
We set the mood for the evening, by having the guests arrive dressed in their pajamas; as you never know who just might need a nap after a big dinner!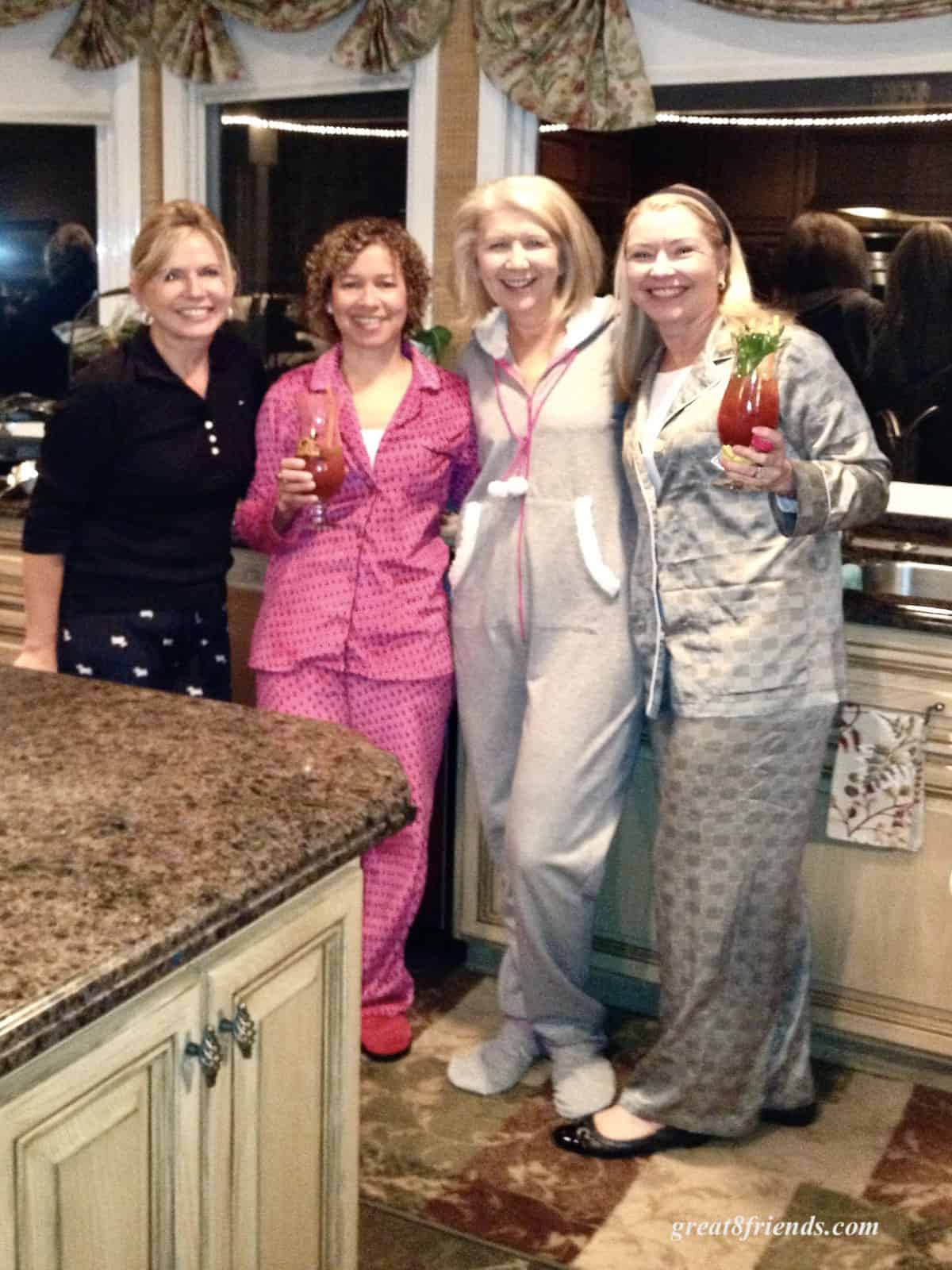 Bloody Mary Bar as an Appetizer!
Although appetizers are not usually served for breakfast, we decided to build a Bloody Mary bar complete with seasonings and garnishes. This way each of us could chose to keep it simple or be creative and put everything into our drink!
We prepped the glassware by dipping the rims in celery salt and Old Bay seasoning.
Ideas to include on your Bloody Mary Bar:
vodka
tomato juice or Bloody MMary mix
Worcestershire Sauce
prepared horseradish
hot sauce of your choice
boiled shrimp
celery stalks, caper berries, fresh cucumber, pepperocinis, spicy pickled green beans, marinated pearl onions, olives, lime wedges
skewers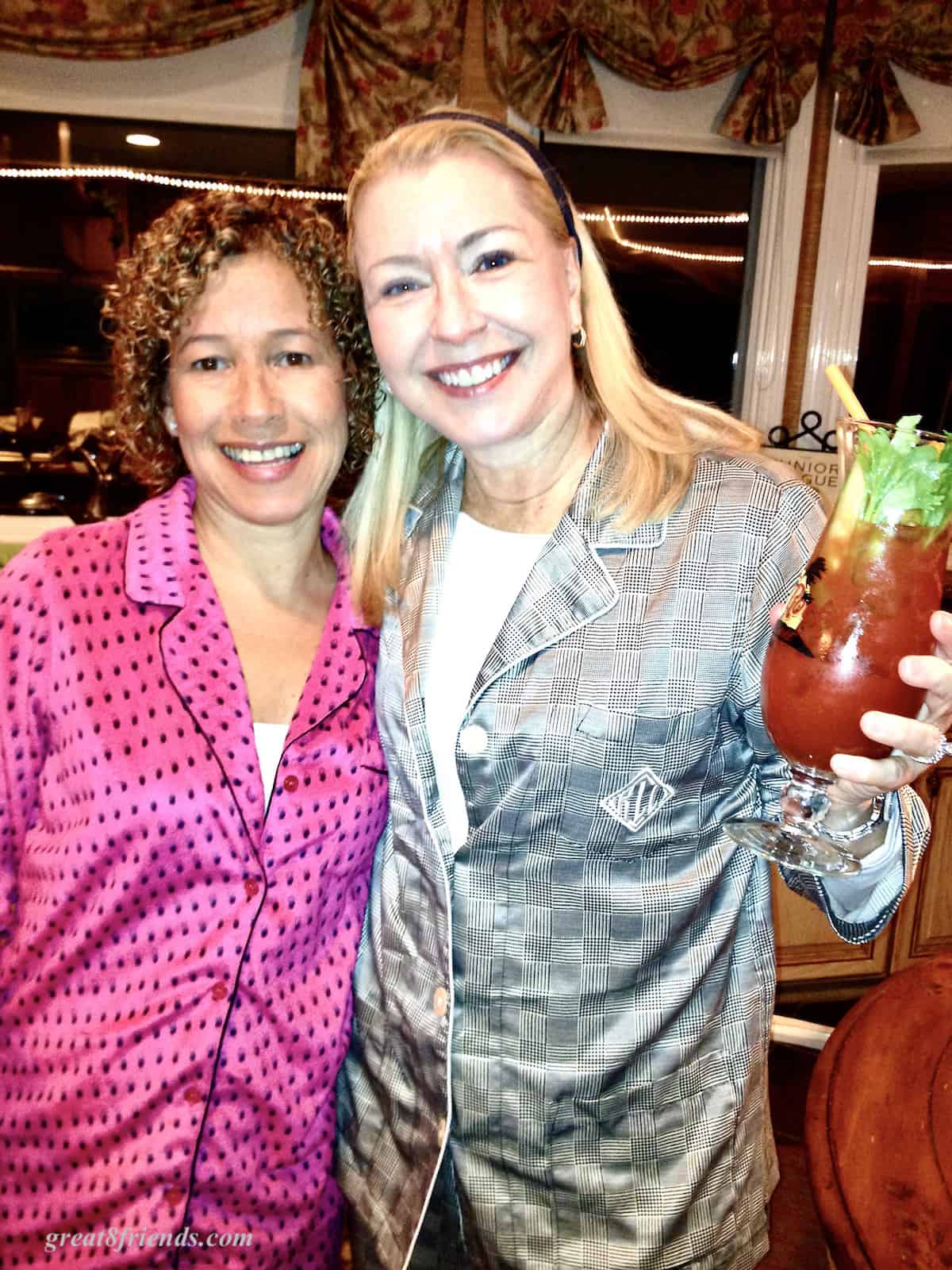 All the ingredients included in the bar may be prepared the day before and set up right before the guests arrive. The bonus: No need to prepare appetizers and no need for bartender duty!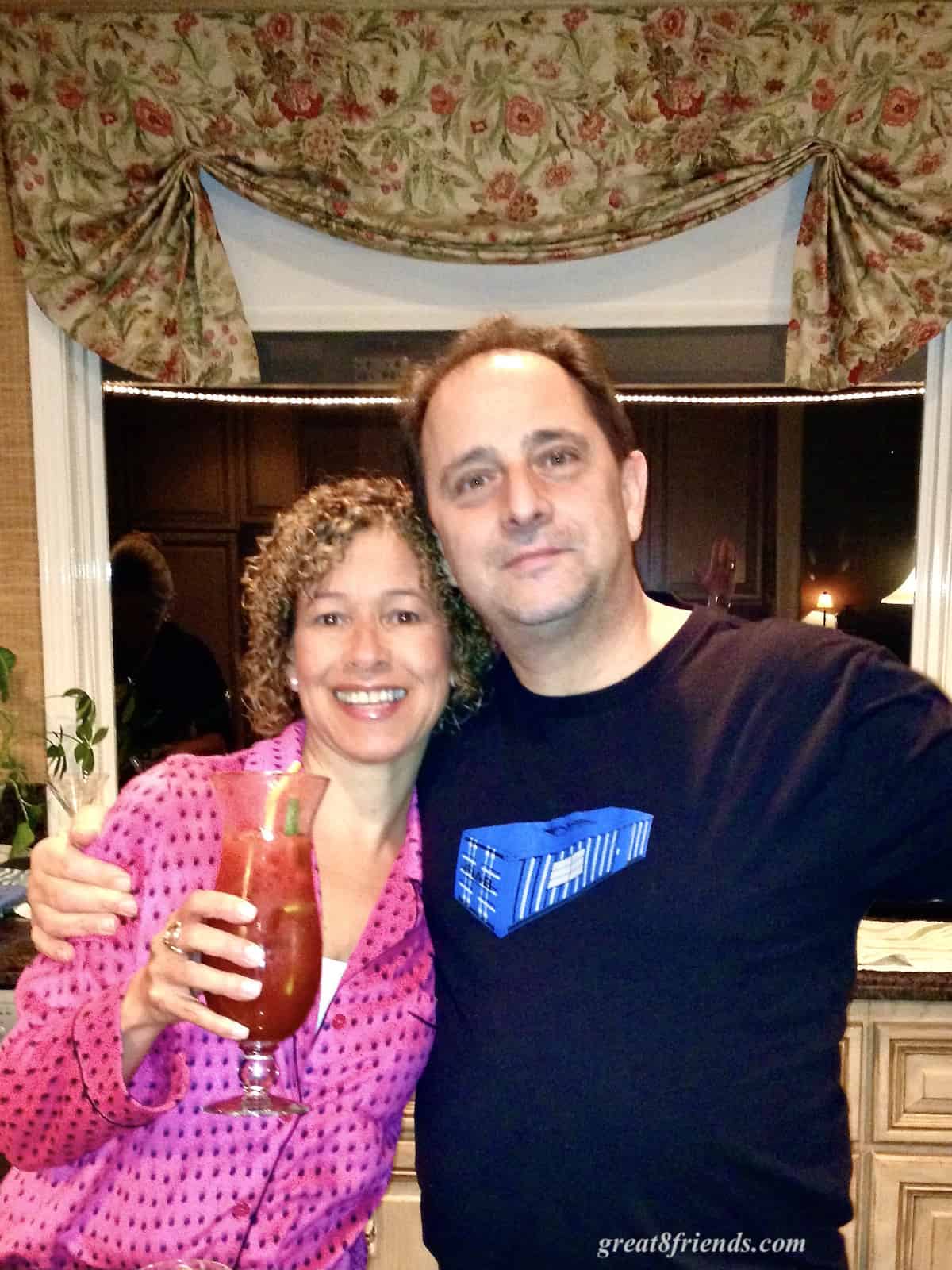 Also to complement the theme, Tequila Sunrise Mimosas were served (these brought a little sunshine to the dinner!). Have you tried our classic Mimosas?
Breakfast for Dinner Menu
As a starter to our meal, we served the extraordinary and delicious Baked Eggs with Mushrooms and Parmesan Cream in a small ramekin.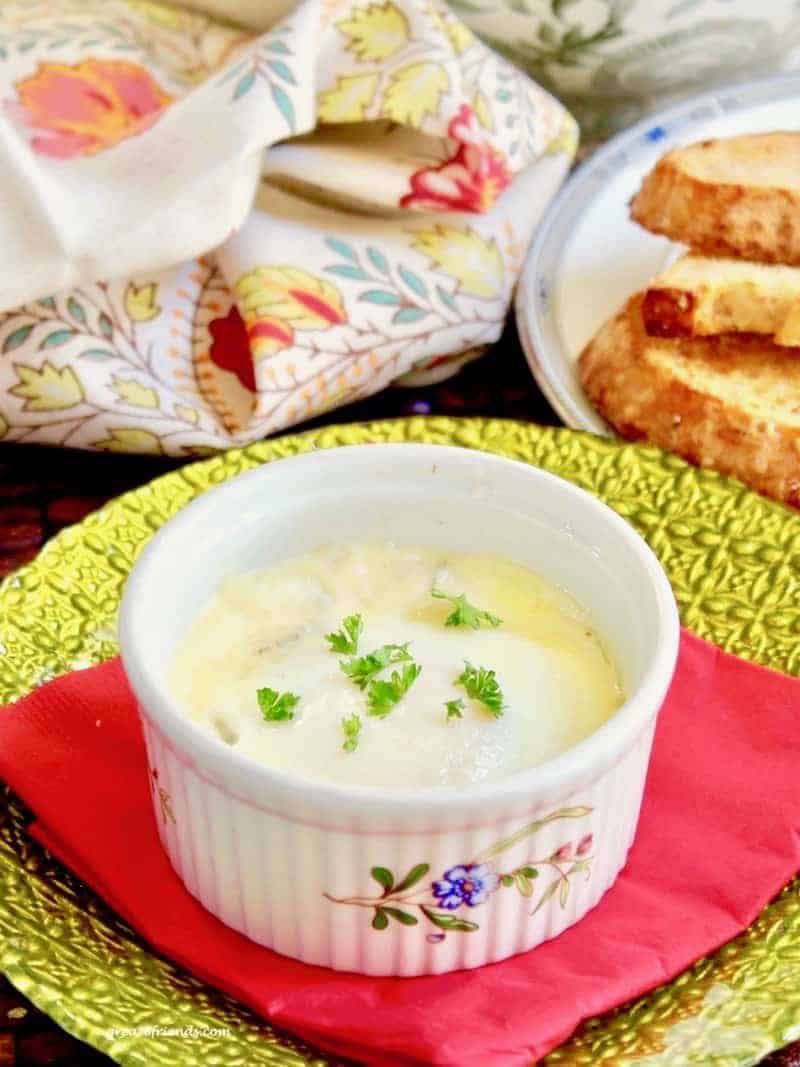 accompanied by Kyle's delightful Pear and Hazelnut Green Salad that added a nice blend of sweet and savory.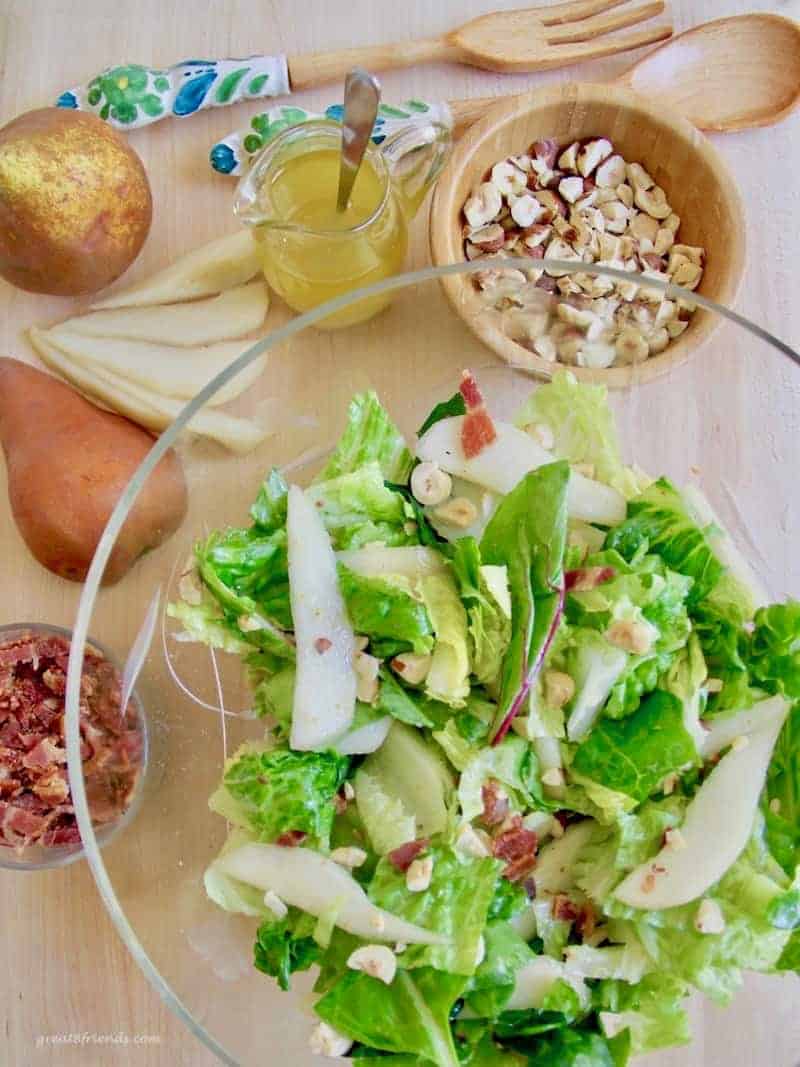 Debbie's Salmon Hash with Horseradish Dill Sauce was a nice twist to the standard corned beef version.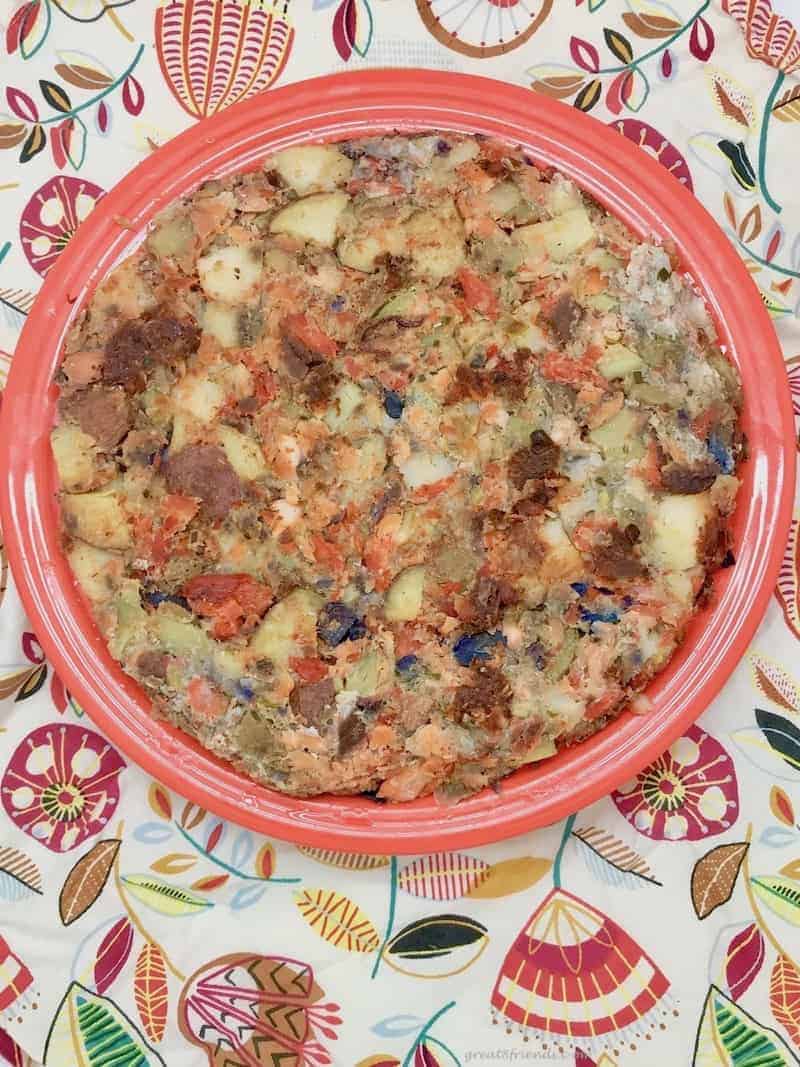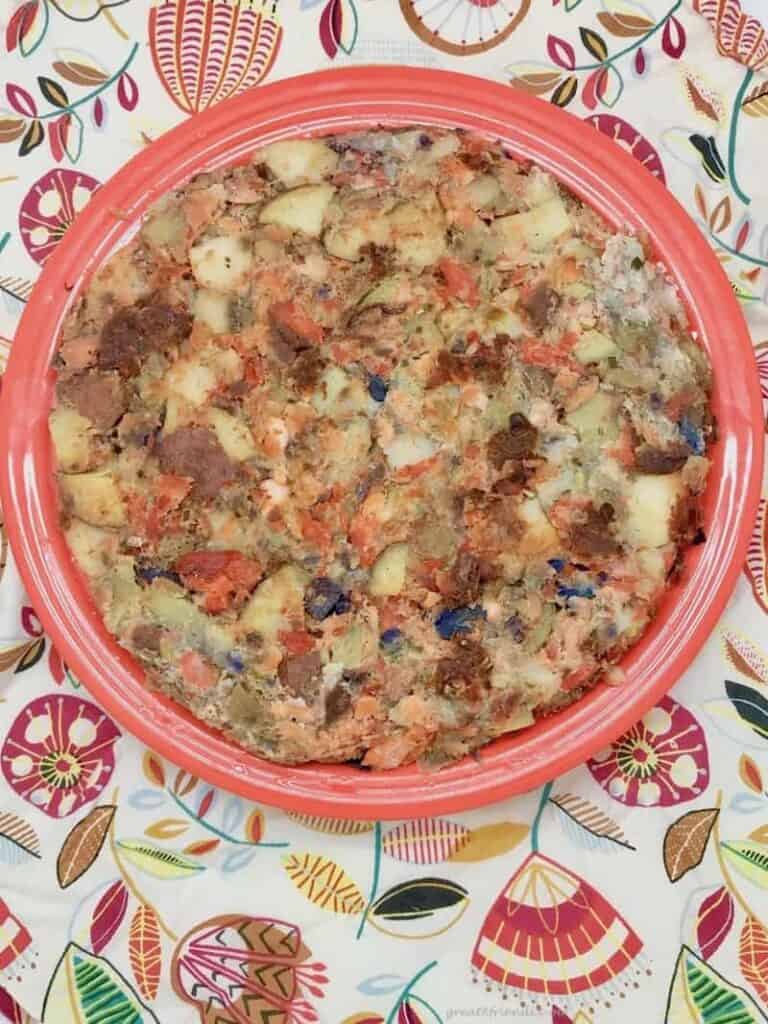 And Anna's signature Rosemary Asiago Bread - baked to perfection - supplemented the meal.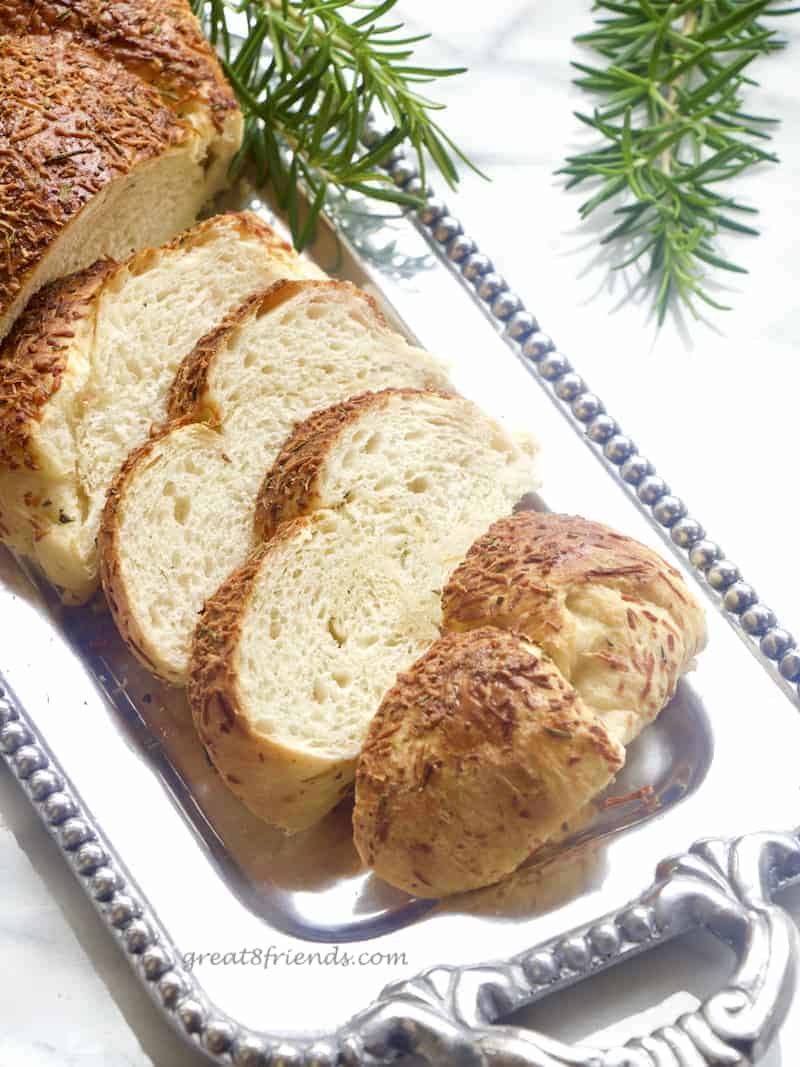 Of course, no breakfast dinner ... is complete without something sweet. Why not cake... coffee cake?
For dessert, this buttery, gluten-free Cinnamon Coffee Cake completed our cuisine perfectly.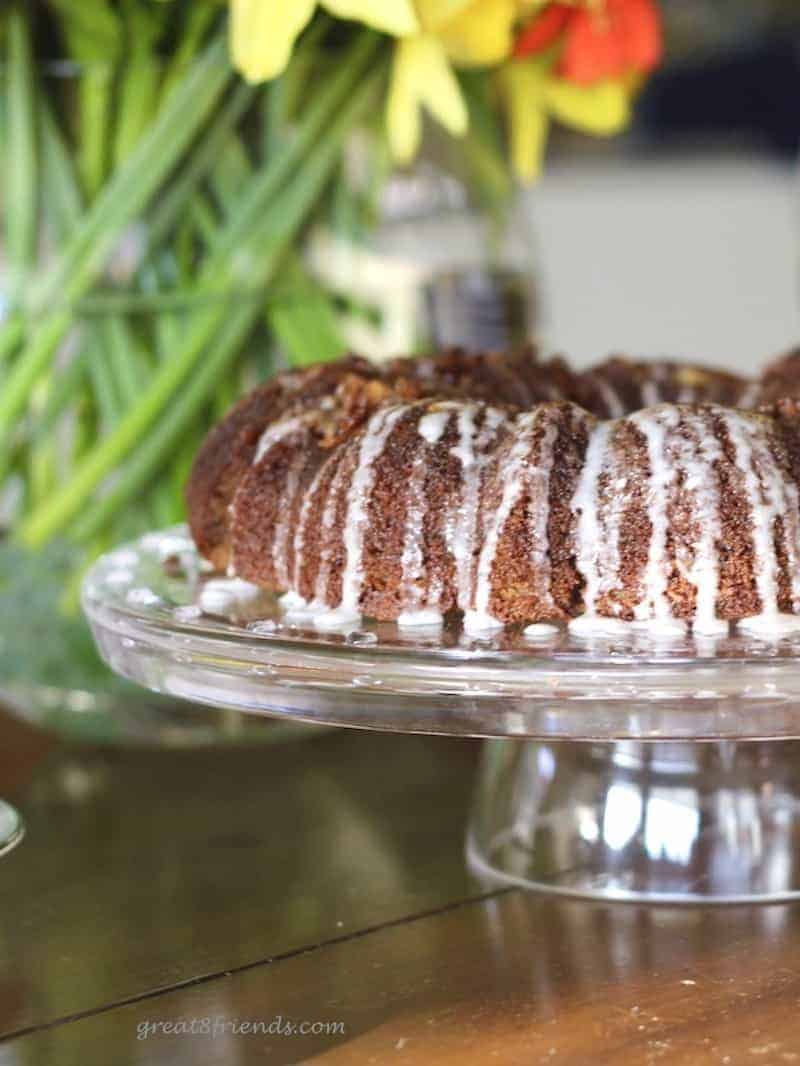 "Breakfast for Dinner" is an unconventional dinner party theme but take it from us, it was a successful and fun evening! Give it a try! You'll have your guests saying, "Why not?"
More Breakfast for Dinner Recipes: