My first Great 8 Dinner was back in 1999 with a Cinco de Mayo theme. Below are wonderful memories and our recipes that we still make today!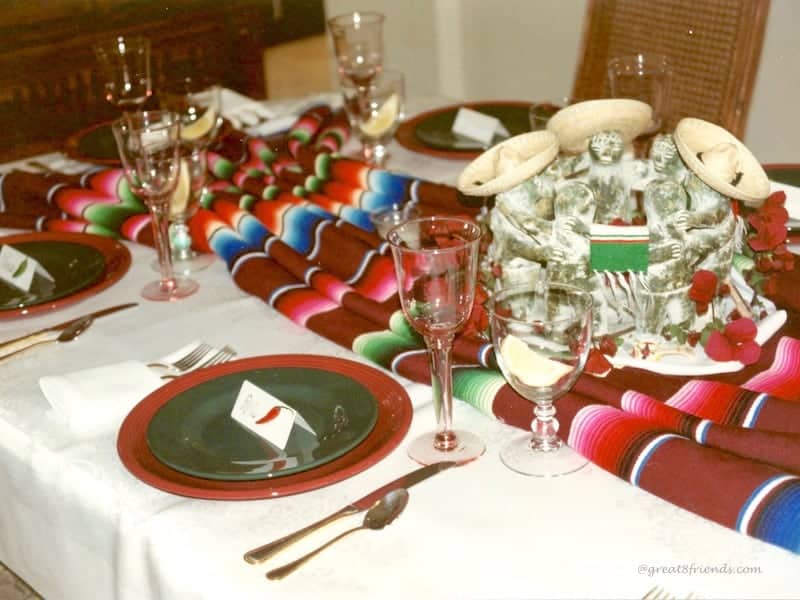 Writing these posts about our past Great 8 Dinners brings back such wonderful memories. I sometimes feel like it was yesterday. Oh, how time flies when you're having such Gr8 Fun! Today I am reflecting back to 1999 which was our third Great 8 dinner together and the first one that Joel and I planned and hosted.
The date was May 7th, so it was obvious to us that the theme should be a Cinco de Mayo fiesta. Yikes! I had little to no experience cooking Latin food AND I was new at entertaining the Great 8 couples. Well, this was my chance to start experimenting (hee hee). I would have been so much more nervous had I known at the time that Debbie was the Latin food pro in our group!
Excited to start the planning I knew that after picking the theme, I needed to figure out the menu. The menu needed to be decided in order to include with the invitation what dish each couple was assigned to bring.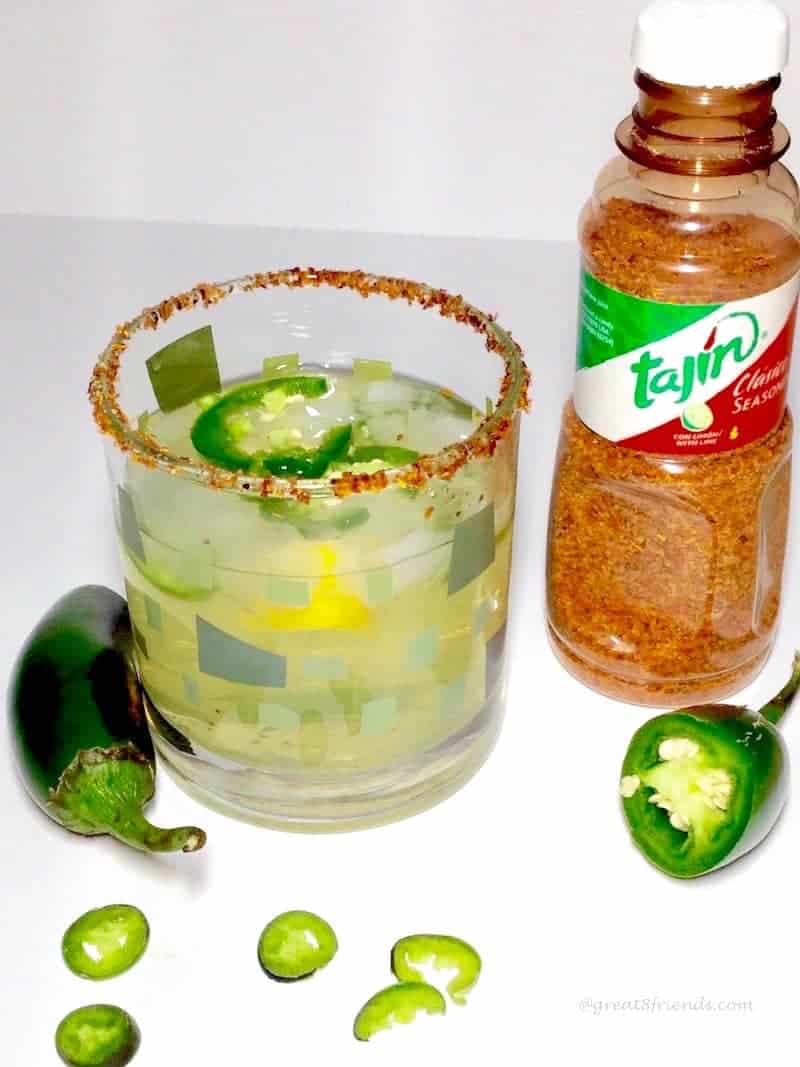 Of course we would start the evening with margaritas!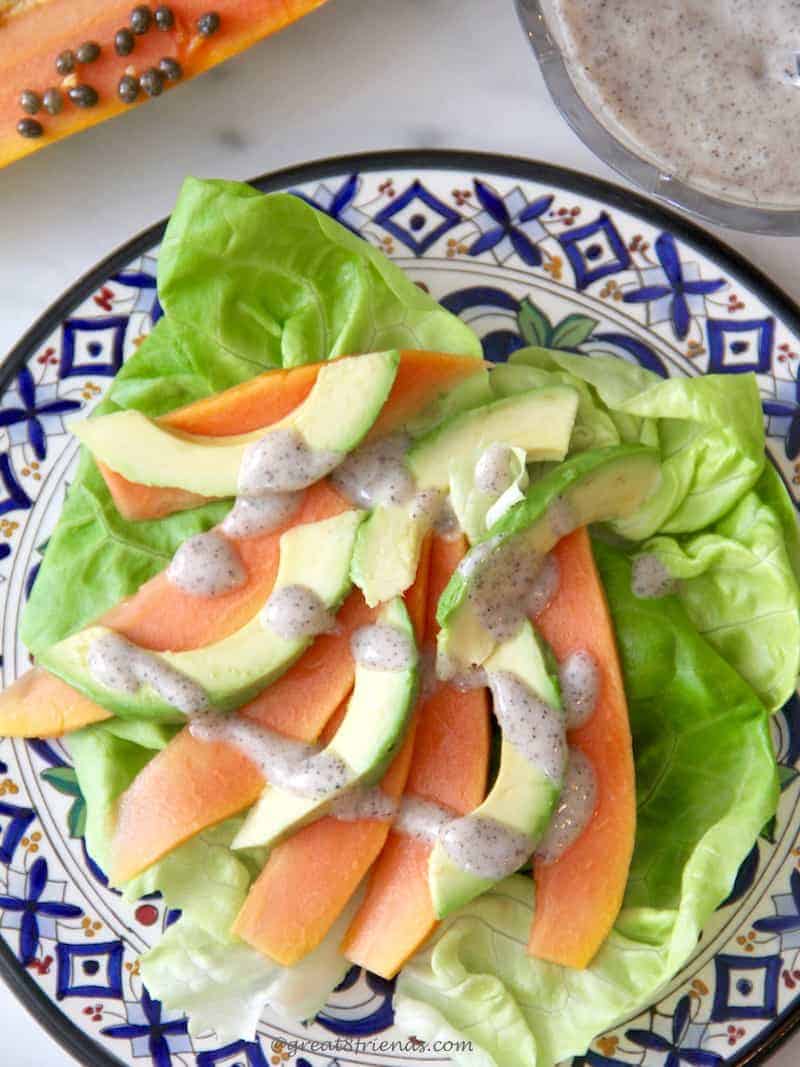 My mother-in-law had given me a recipe for a salad that I had served several times. The Papaya and Avocado Salad with Papaya Seed Dressing was a perfect fresh start to our dinner.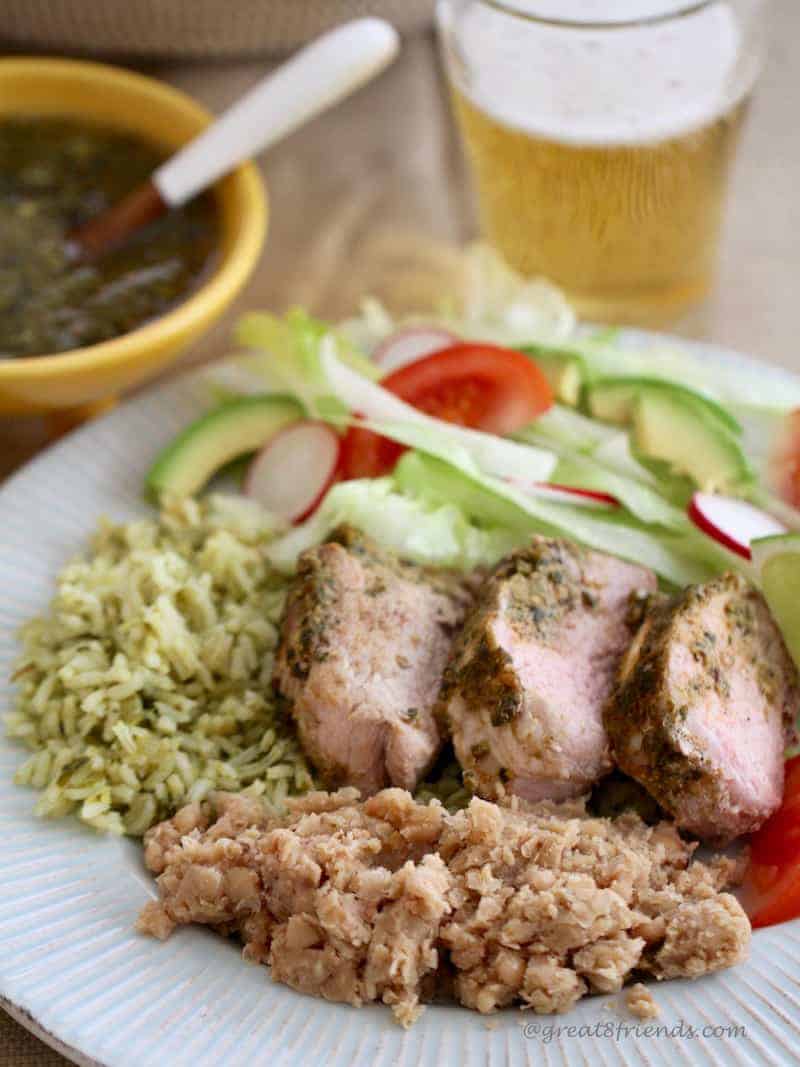 I experimented with a new recipe (wasn't I brave!). A Pork Tenderloin Adobo was our main course.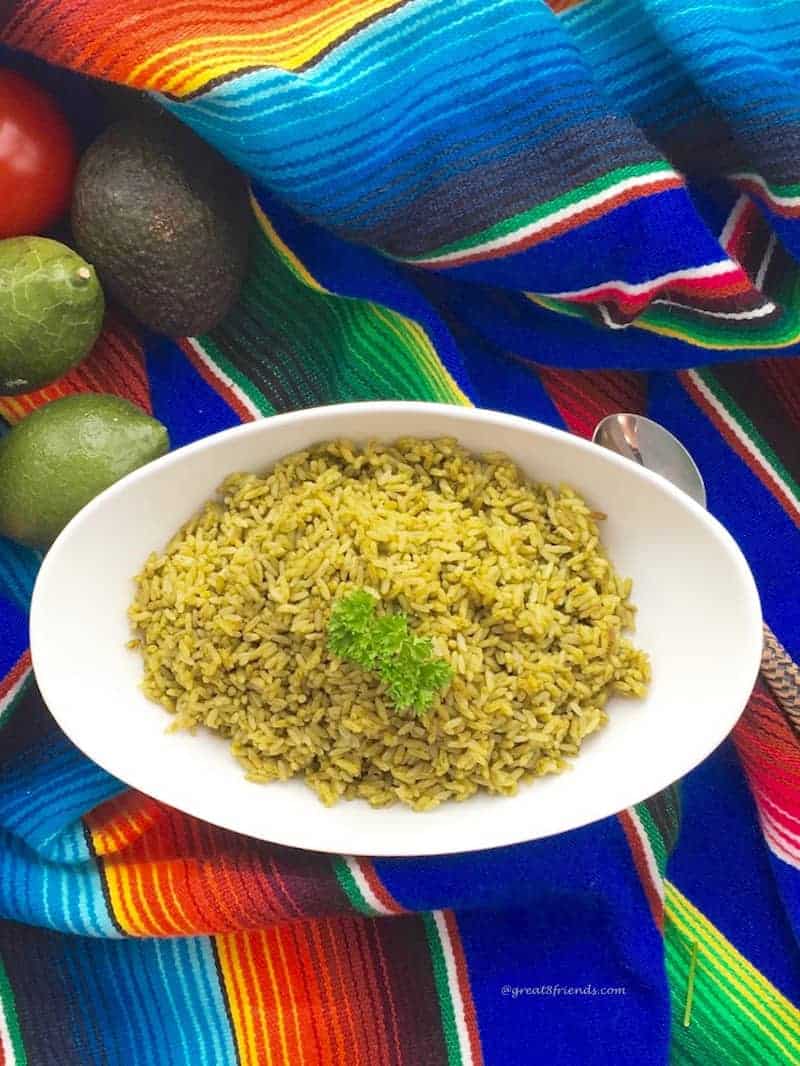 I asked Jurga to bring Arroz Verde which was so delicious! A perfect side for any meal!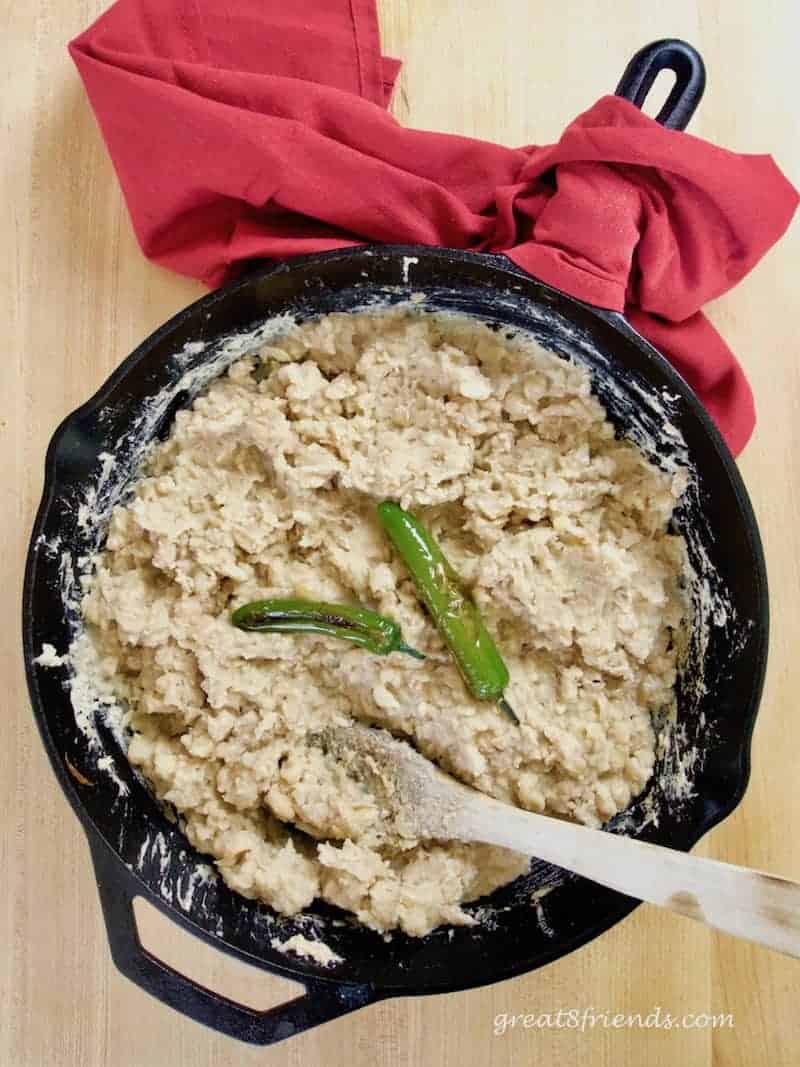 Anna brought the "Healthy Tasty NOT Refried Beans" which I learned are easy to make and oh so delicious!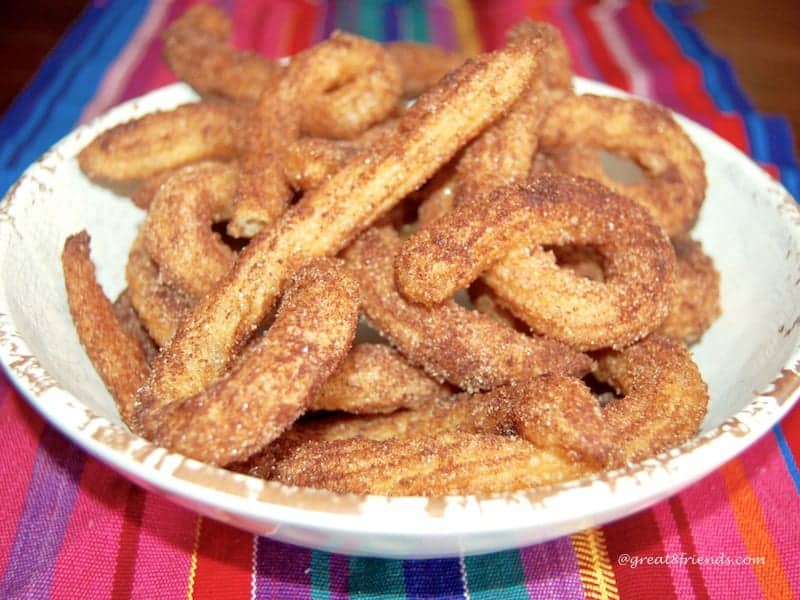 Debbie surprised us with a typical Latin dessert ~ Churros! The perfect light dessert to end our eating fiesta.
Once I decided on the menu, the invitation was next to plan. Please keep in mind that back then (Boy, am I making us sound old!) we did not have any plans to someday blog our gatherings and therefore for the early dinners we have had to dig in boxes for photos. Yes, this is my disclaimer for photo blurriness below😬.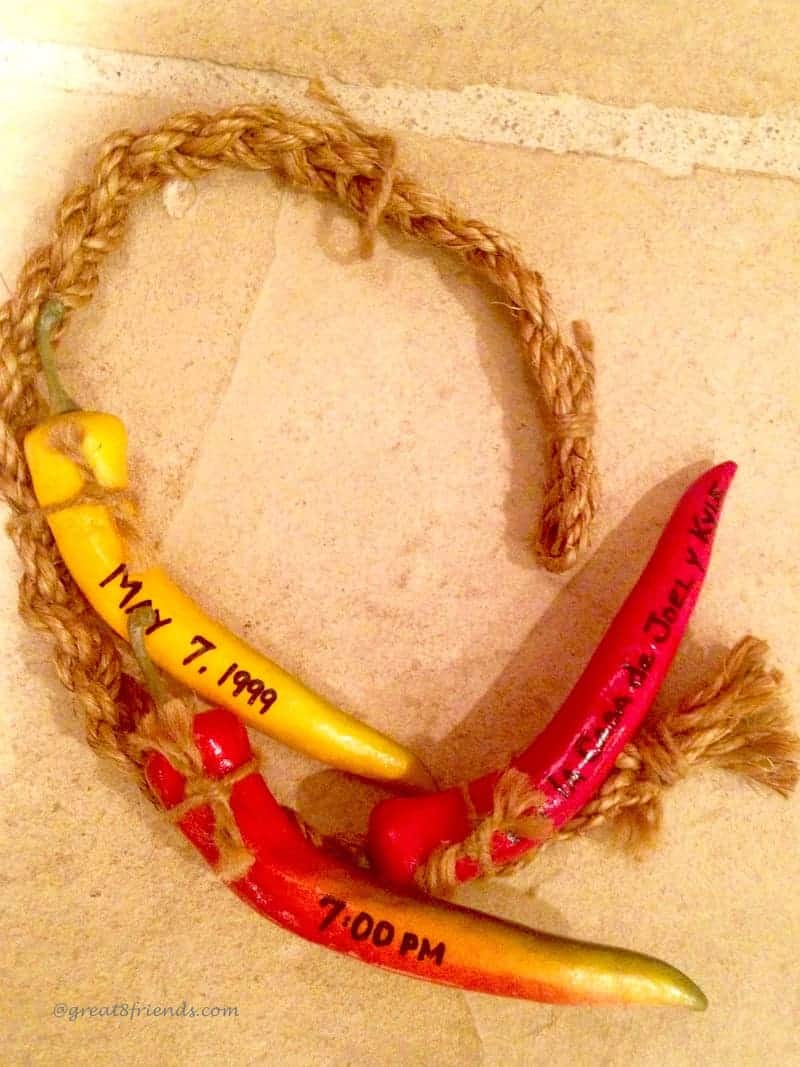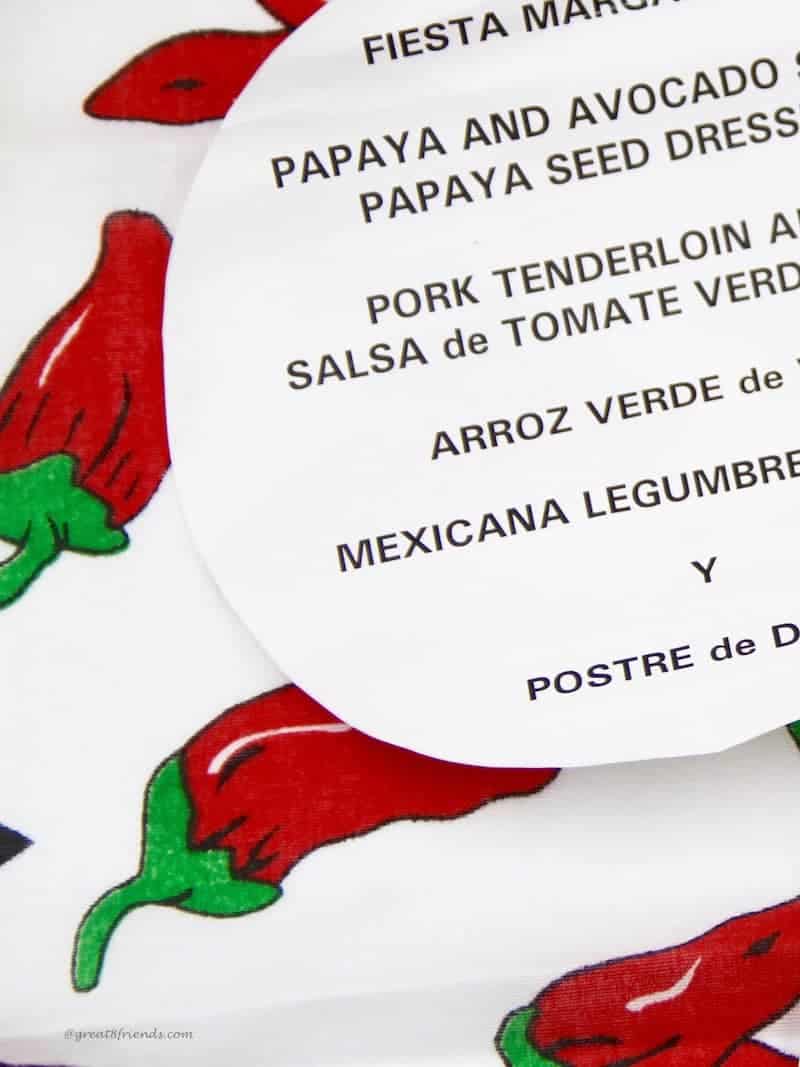 I remember I went to Stats (do these stores even exist anymore?) and found some plastic chili peppers on which I wrote the invitation details then tied them to a rustic rope. I found the perfect fabric to tie it all up in and included a piece of paper with the menu printed. Easy! An invitation to be delivered not mailed! Why not?! We only had to make and deliver three!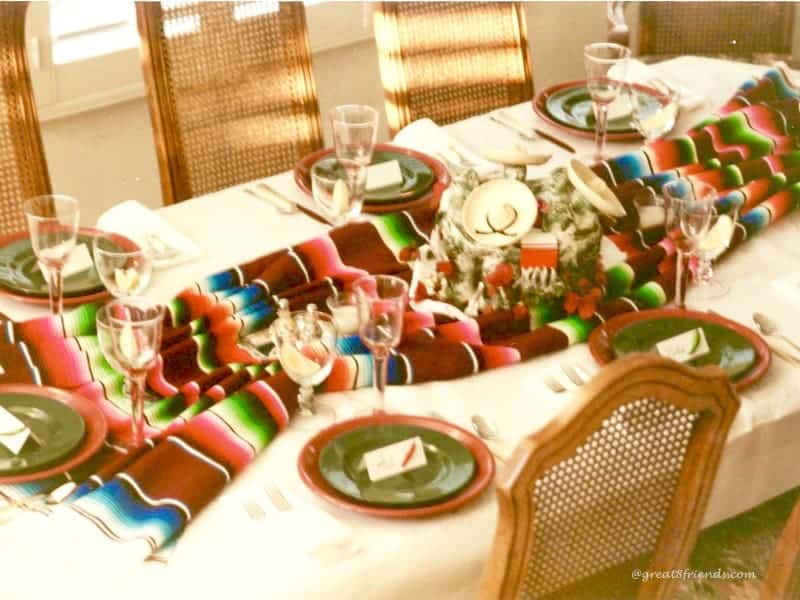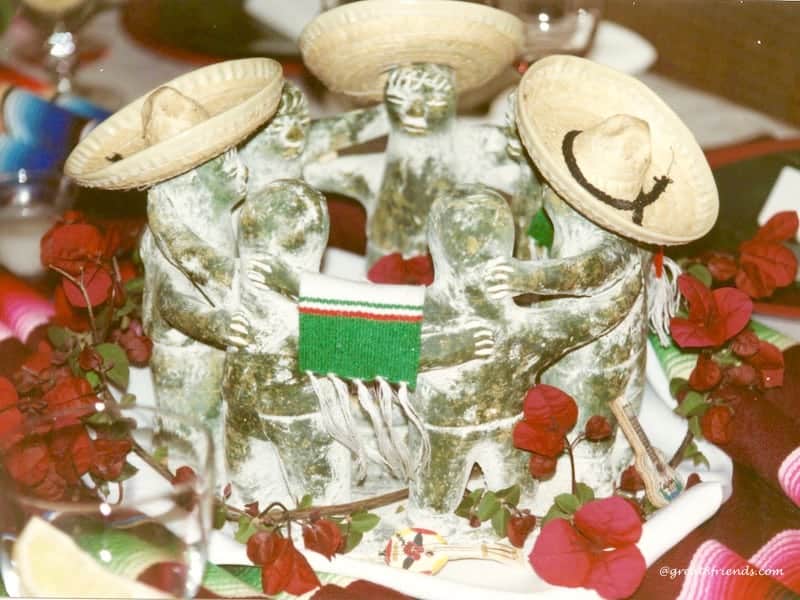 Next decision – the table. With three young children, I did not have a lot of time to run around town to shop for decorations. One trip to the market was about all I could manage. So, I opened my cupboards and borrowed from neighbors.I even picked up these mini sombreros at Stats in the hope that I could use them in some way. They were perfect for the Circle of Friends centerpiece I had brought in from my patio.
It is so fun to think about the Gr8 ol' days and the Gr8 memories we made! It's even more fun to think about all the Gr8 Food, Gr8 Fun and Gr8 Friendship to come! Olé!