Las Vegas Baby! This might be one of my all time favorite themes that Vince and I hosted. Anytime there are games involved, there is sure to be Gr8 Fun! Vince and I thought it would be fun to do a vintage Vegas vibe. We decided on a color scheme of red and black and since vintage Vegas means Frank Sinatra, the playlist was easy!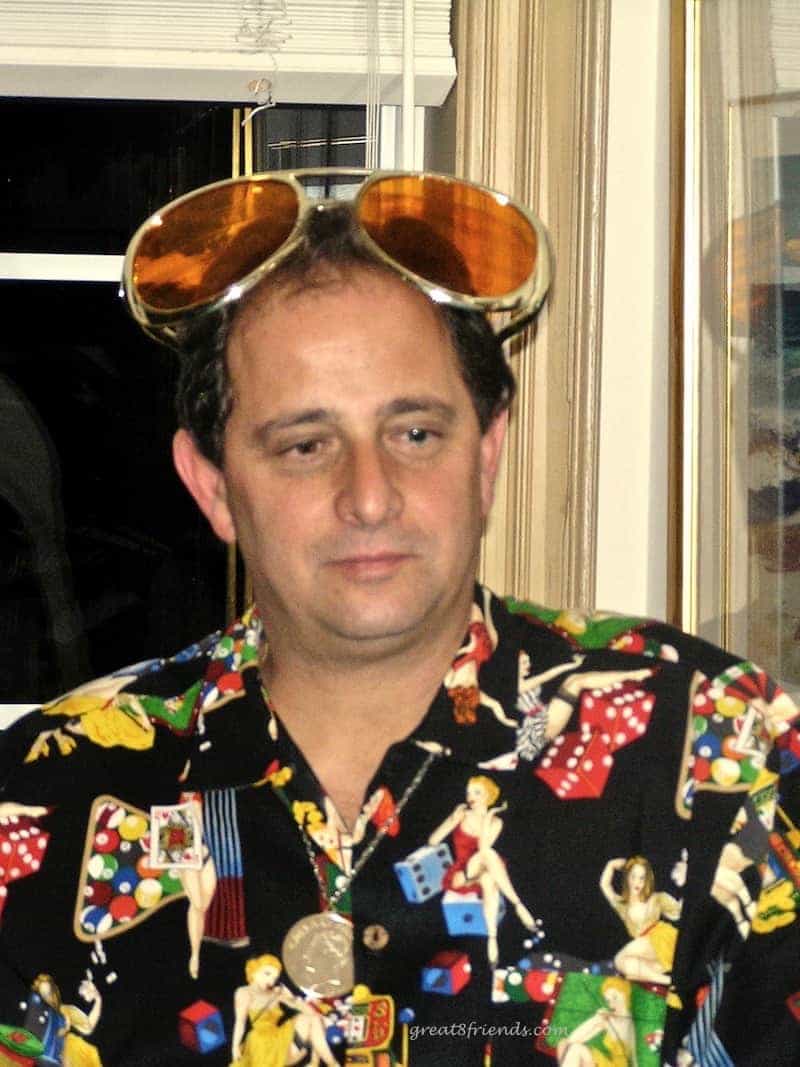 Since this Gr8 Dinner happened so long ago, (2006!!!) we weren't as good about taking photos of our invitations. But I do remember that I bought toy slot machines and glued the dinner details onto the spinning reels. (I know, craziness, but remember, we only have to make 3!) You could also use a deck of cards and put the details on the cards.
Setting the Table
The table setting was easy, red roses from Costco for the centerpiece, foil wrapped chocolate coins, and a playing card stuck into a fancy folded napkin. (And it's always fun when you can use your wedding crystal!)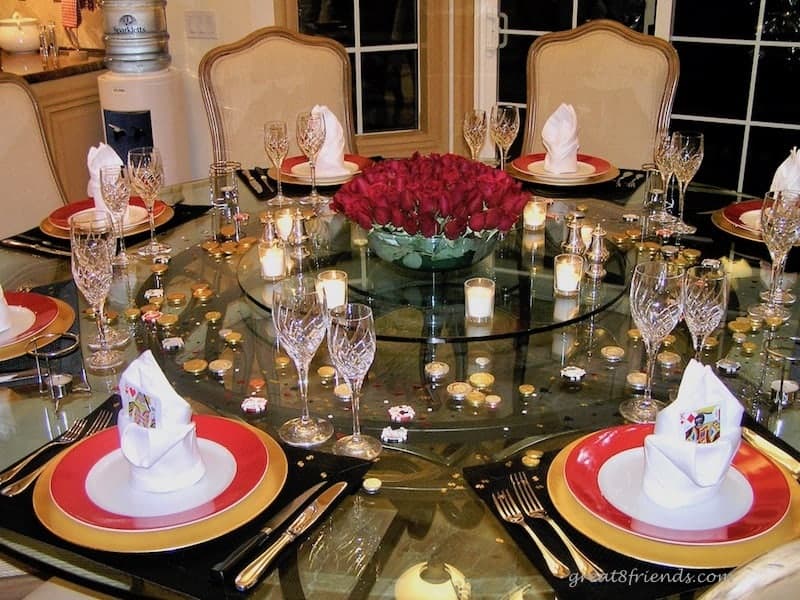 The Menu
For appetizers we served sushi, cracked crab and shrimp cocktail, and some pickled vegetables. (Remember when fancy restaurants used to bring a dish of pickled veggies to the table to start the evening?) The seafood was displayed on mirrored tiles set atop glass bowls filled with ice. This was Vegas glitzy and the seafood stayed cool. Easy, right?!?!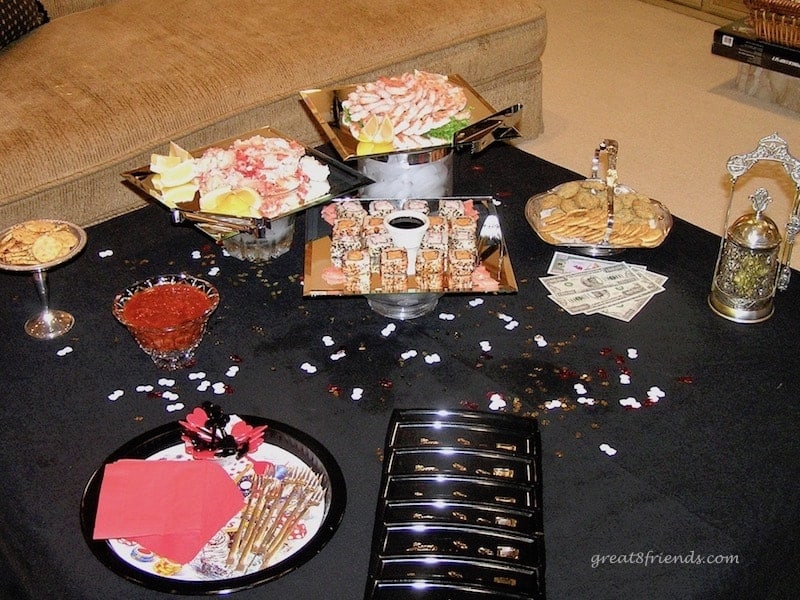 Of course, dinner had to be surf and turf so we served Broiled Lobster Tails with Drawn Butter, Bacon Wrapped Filet Mignon, Twice Baked Potatoes and Asparagus. Dessert was the always popular and flamboyant, Bananas Foster.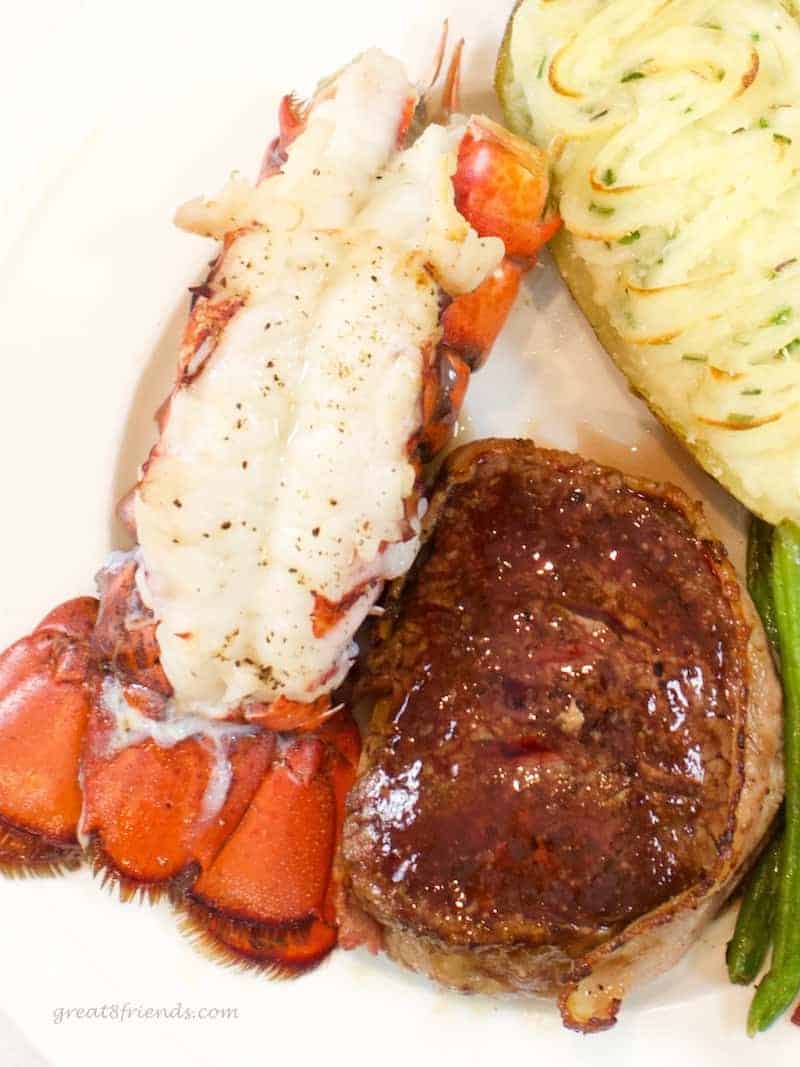 The Gr8 Fun!
To begin the evening, we rented a black jack table and roulette table and hired a couple of dealers. Oh what Gr8 fun we had! Everyone got play money and could buy as many chips as they wanted.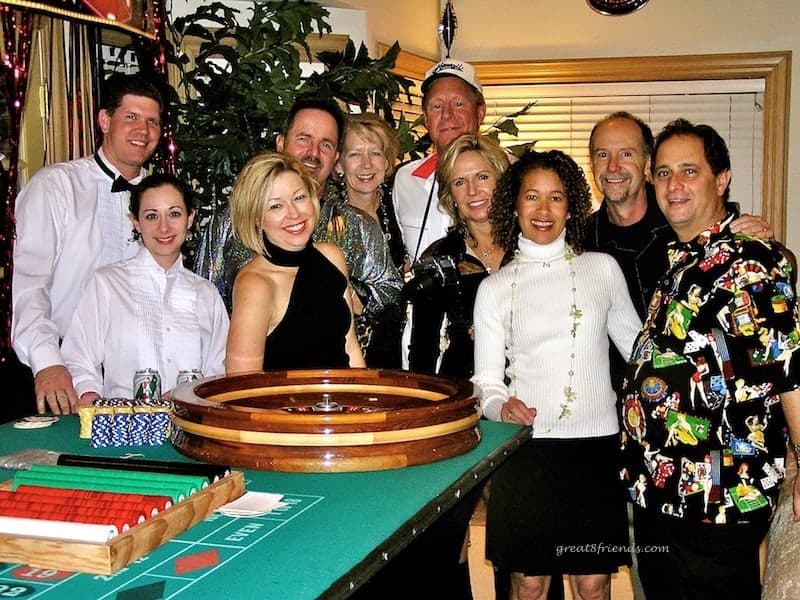 Just to make it extra fun, we did have a prize for the person with the most chips at the end of the evening. I can't remember what it was, but it looked fabulous sitting on a silver tray with flowers next to it! And Jurga must have been the lucky winner!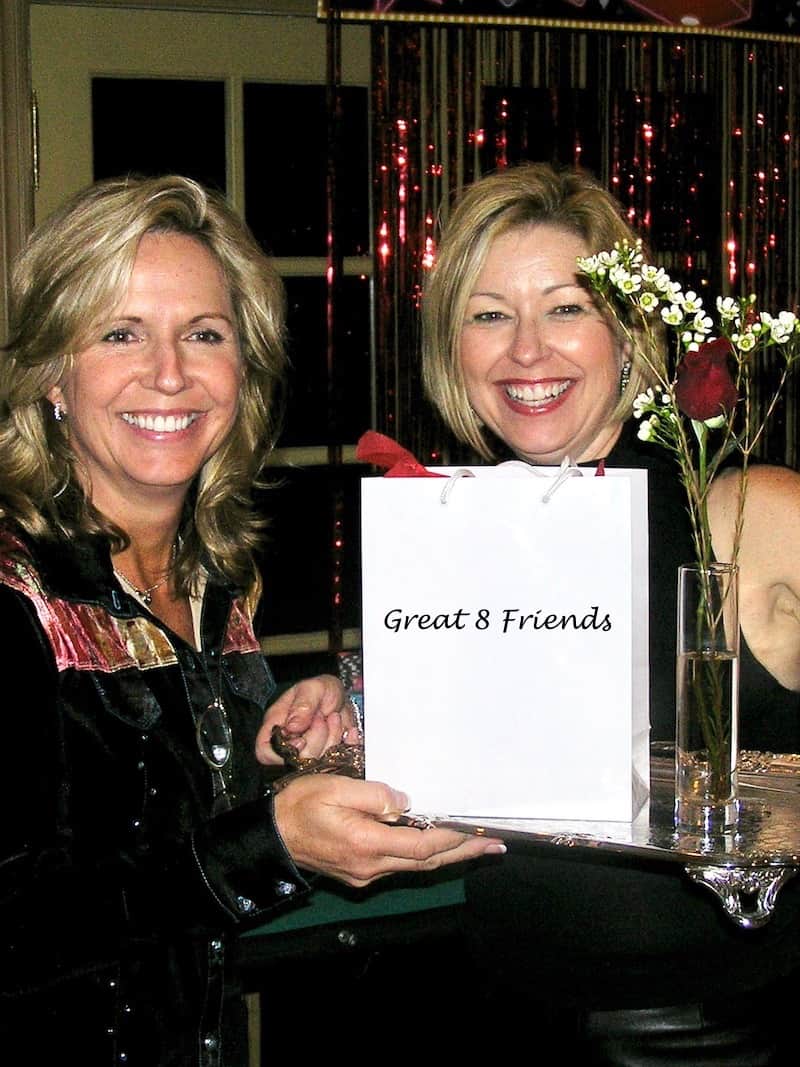 What Gr8 Fun we had! Plan your own Vegas dinner party and let us know what clever ideas you come up with!