Luscious Lobster Tails with Clarified Butter are a perfect main dish for a romantic meal. This is an easy yet elegant recipe that goes together quickly.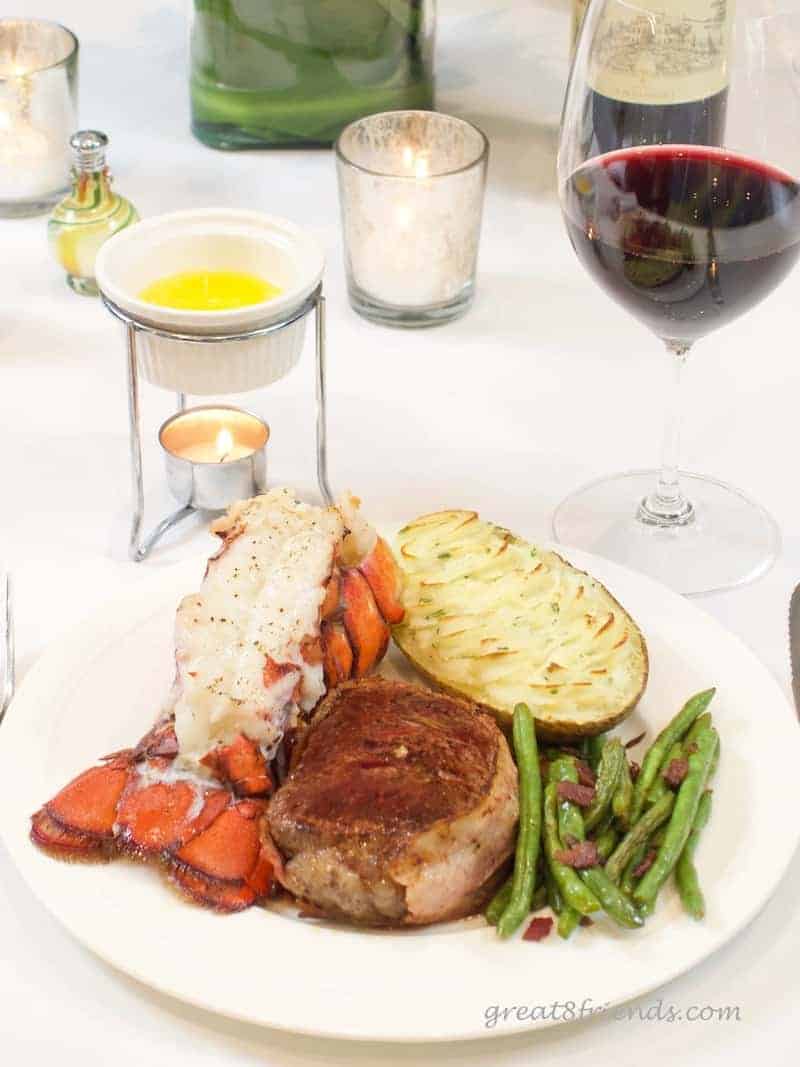 Lobster Tails with Clarified Butter, sophisticated and mysterious, is a dish that we think of for special occasions, celebrations, or date nights.
Most of us only eat lobster at a restaurant. Vince grew up in the northeast, often eating whole lobster with his family.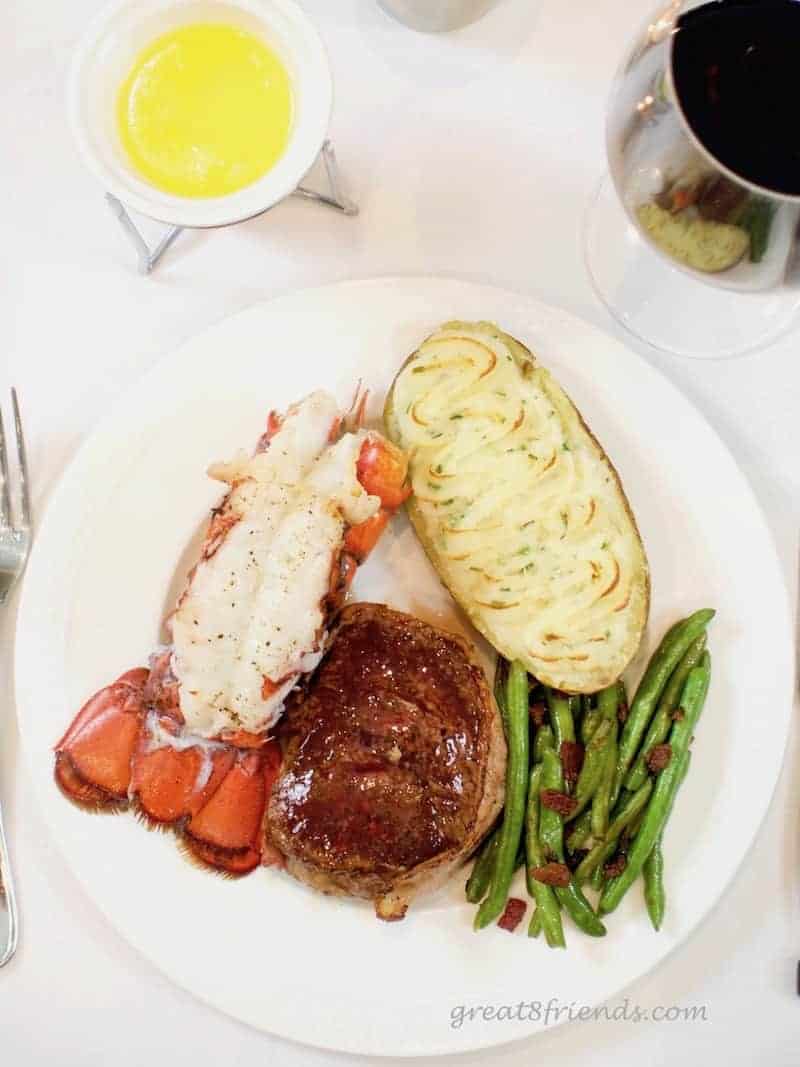 Now, to me, whole lobster is a whole lotta work; all that cracking and prying and dripping. Lobster tails, however, are easy to eat, tender, sweet and luscious...especially when dipped in clarified butter! (I mean, really, what isn't good dipped in butter?)
And, guess what? Lobster tails are also EASY to prepare! Yes, you can treat your family to lobster tails for dinner and they cook quickly!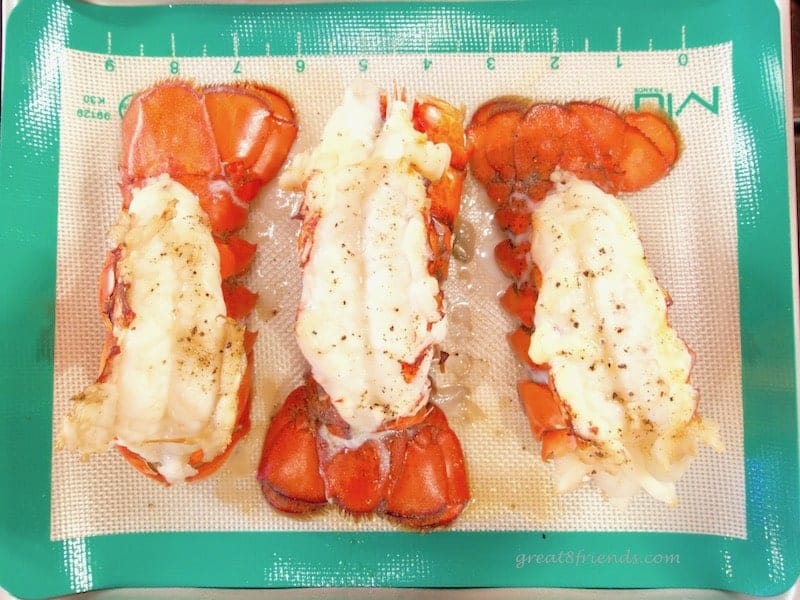 I bought 3 tails at Costco for $18, that's $6 each. So, fast food burger or a lobster tail? Your choice!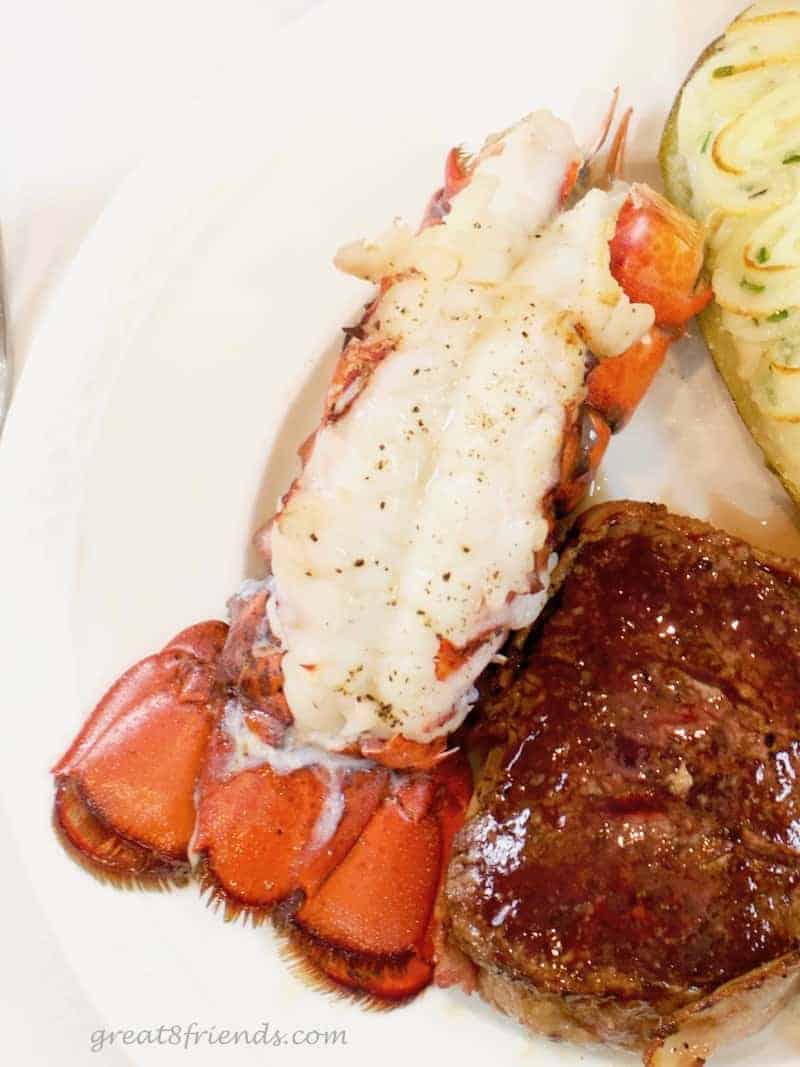 This post contains affiliate links, which means we may make a commission at no extra cost to you should you click on the link and make a purchase. As an Amazon Associate we earn from qualifying purchases.
How to Make Clarified Butter
One of the things I learned from Vince's mom was how to make drawn or clarified butter. It's not difficult, but it does take some attention and time.
You can also buy ghee to use, if you don't want to clarify the butter yourself. It's so beautiful to serve a bowl of this clear golden liquid with your lobster tails. Everyone will feel spoiled!
Just put the butter in a small saucepan and heat it over low heat, simmering, really. The fats will separate and sink to the bottom and a foam will rise to the top, with the beautiful butter in the middle.
Skim off the foam that rises. When no more foam comes to the top, carefully pour the clear butter off leaving the milk solids in the bottom of the pan.
This clarified or "drawn" butter will keep in the refrigerator for up to 3 months in a sealed container.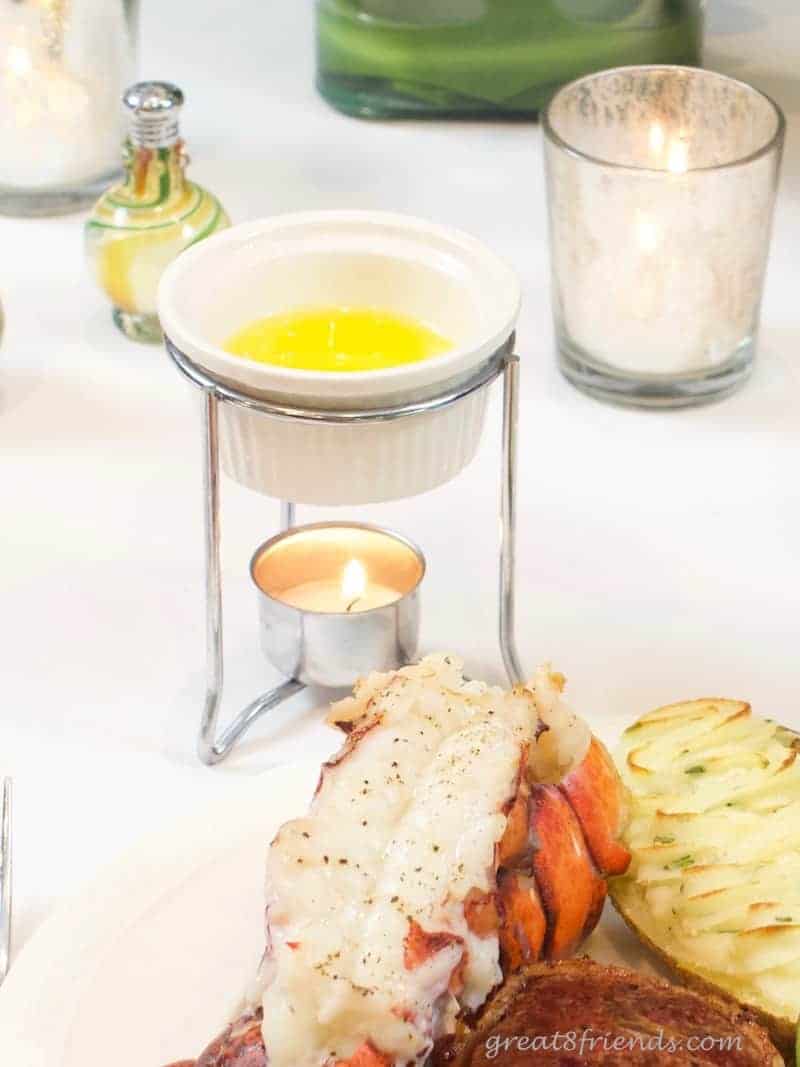 A Perfect Meal
These Luscious Lobster Tails
I made these for our Las Vegas themed Great 8 dinner and they were a hit!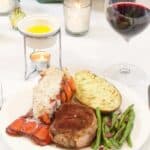 Print Recipe
Pin Recipe
Save this Recipe
Saved!
Please leave a rating!
Lobster Tails with Clarified Butter
Ingredients
3

4-ounce

lobster tails

½

cup

salted butter, clarified

,

instructions below

Freshly ground pepper
Instructions
Make the Clarified Butter
In a small saucepan over medium-low heat, melt the ½ cup of butter, then turn down to a simmer. (You can clarify a larger amount, if desired, and keep it for later, same instructions)

Simmer the butter, keeping a close eye on it. The fats will sink to the bottom and foam will rise to the top.

Skim the foam from the top as it rises. When no more foam rises, carefully pour the yellow butter into a separate dish, leaving the solids behind in the bottom of the pan. This drawn or clarified butter will keep in the refrigerator for up to 3 months.
To Broil the Lobster Tails
Set the lobster tails on a cutting board so the rounded "back" of the tail is facing up. With a sharp kitchen shear, cut down the backs of the shells, stopping before you get to the tail. Carefully pull the shell apart. Slide your fingers between the meat and shell and remove the meat, leaving it attached at the tail end. Let the shell go back together and lay the meat to "piggyback" on top of the shell.

Put the lobster tails on a baking sheet covered with parchment paper or a silicone mat

Brush some of the clarified butter on top of each tail. Then sprinkle with ground pepper.

Make sure the pan is about 4" from the broiler element and broil for 4 to 6 minutes, until cooked through. This goes quickly!

Serve with lemon and clarified butter.
Notes
Gr8 Do Ahead Tip:
The clarified butter will keep in the refrigerator for up to 3 months. 
This nutritional information is only an estimate. We do not guarantee the accuracy of the nutritional information for any recipe on this site.
Nutrition Information
Calories:
264
kcal
|
Protein:
1
g
|
Fat:
30
g
|
Saturated Fat:
19
g
|
Cholesterol:
78
mg
|
Sodium:
5
mg
|
Potassium:
2
mg
|
Vitamin A:
1
IU
|
Calcium:
1
mg
|
Iron:
1
mg