Whether you call it a cheese and charcuterie board or a grazing board, it is the fastest, easiest and most impressive way to pull off a stress free appetizer. No cooking involved!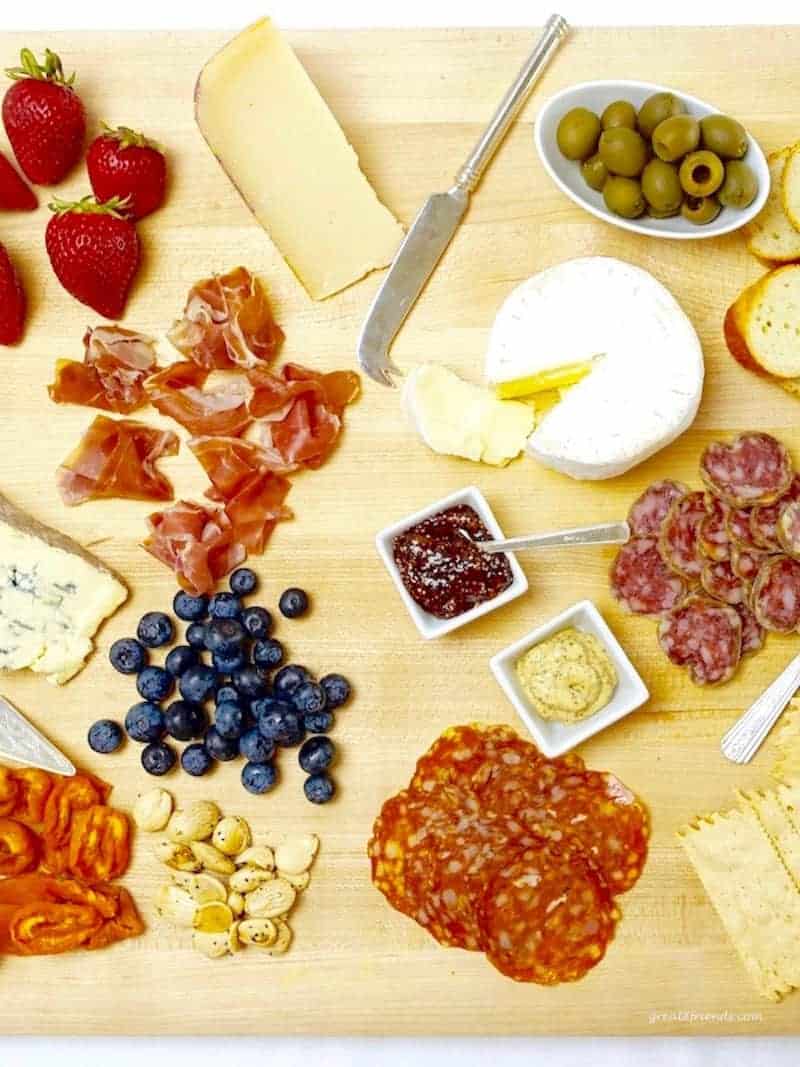 I always keep a couple of cheeses in the fridge and crackers in the cupboard just to quickly assemble when a friend (or usually my dad) stops by for a glass of wine. And sometimes I get a little fancy and put together a plate for just Joel and myself!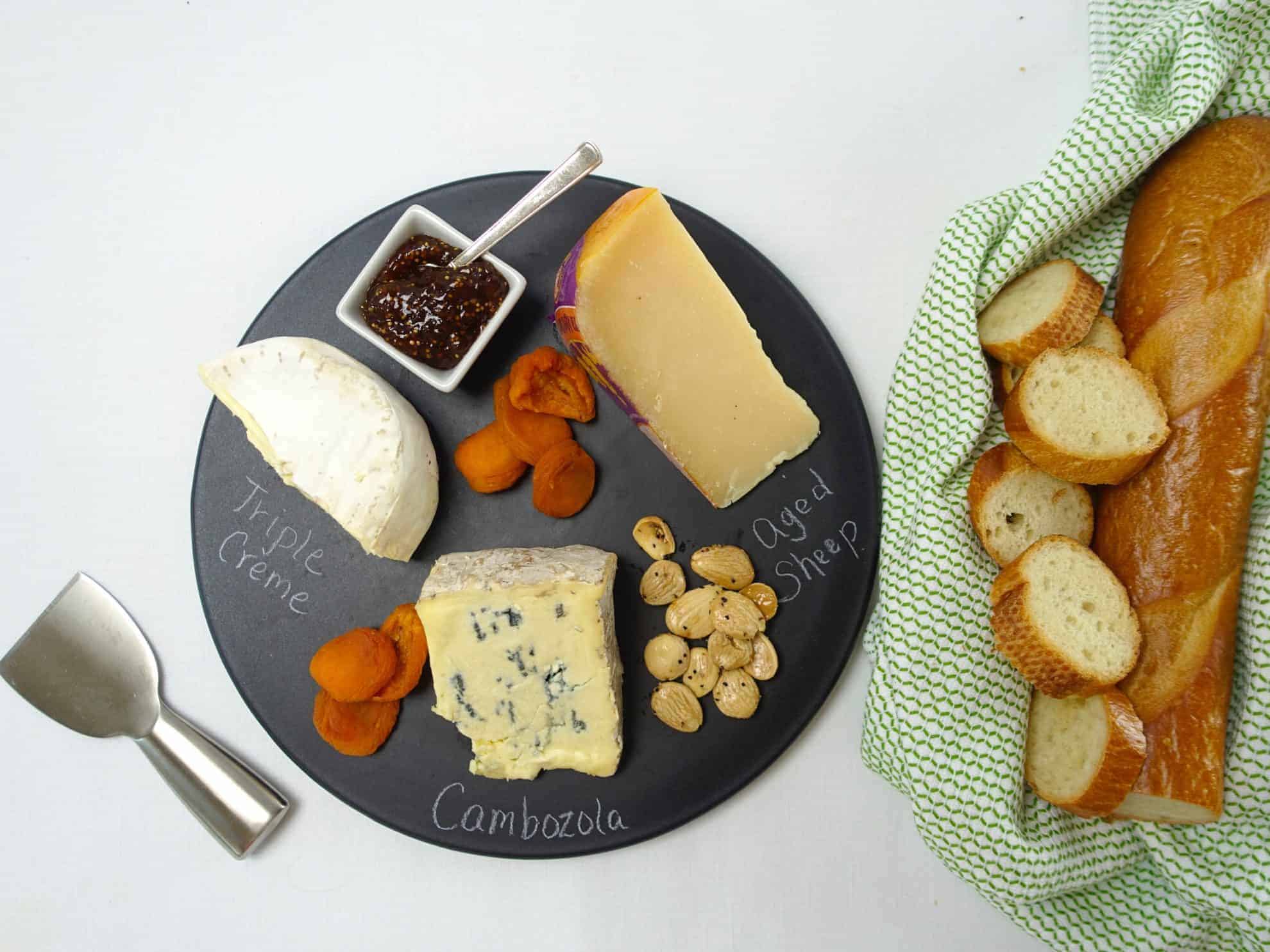 If you are entertaining and want your cheese and charcuterie board to stand out, thought and effort should be given to the presentation and how many you will be feeding. Consider the placement of each item as the board should appeal to the eye. Using a butcher block or flat wooden surface or cutting board or large plate gives room to separate the different cheeses and meats.
Consider pre-sliced meat like prosciutto, jamón serene, or mortadella along with something you can slice yourself like hard salami, sopressata, or capicola. Also it is sometimes a gr8 addition to throw on a soft spreadable meat like a pâté.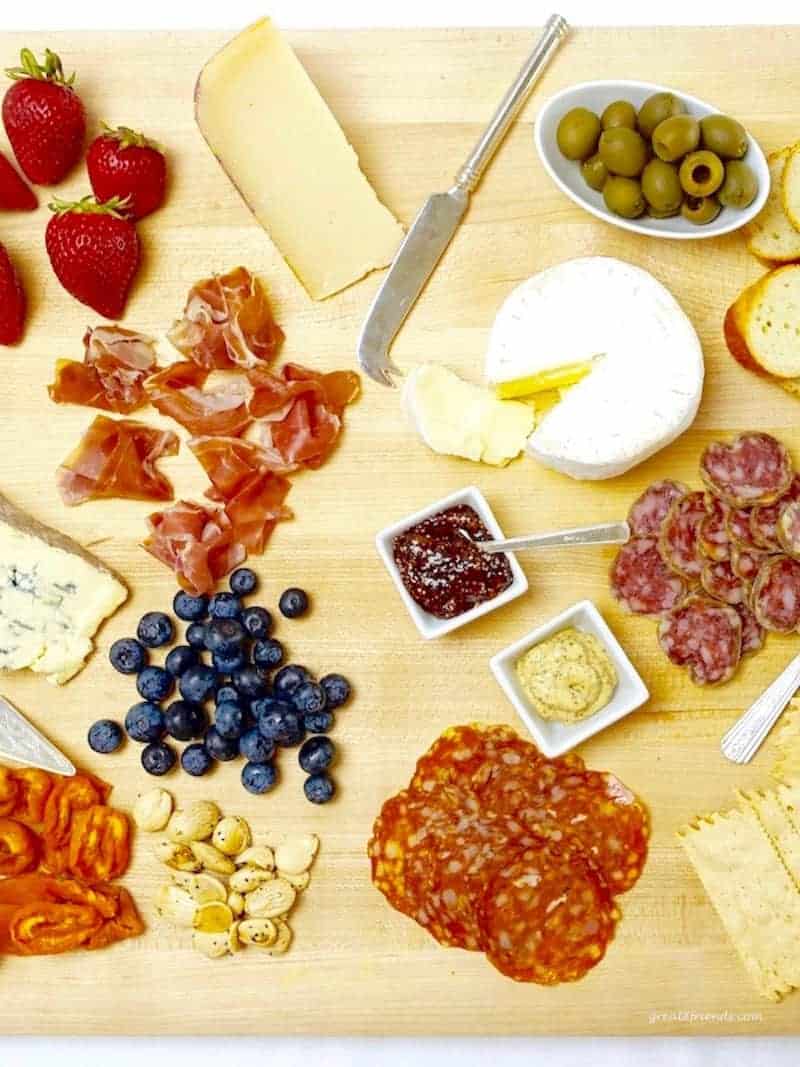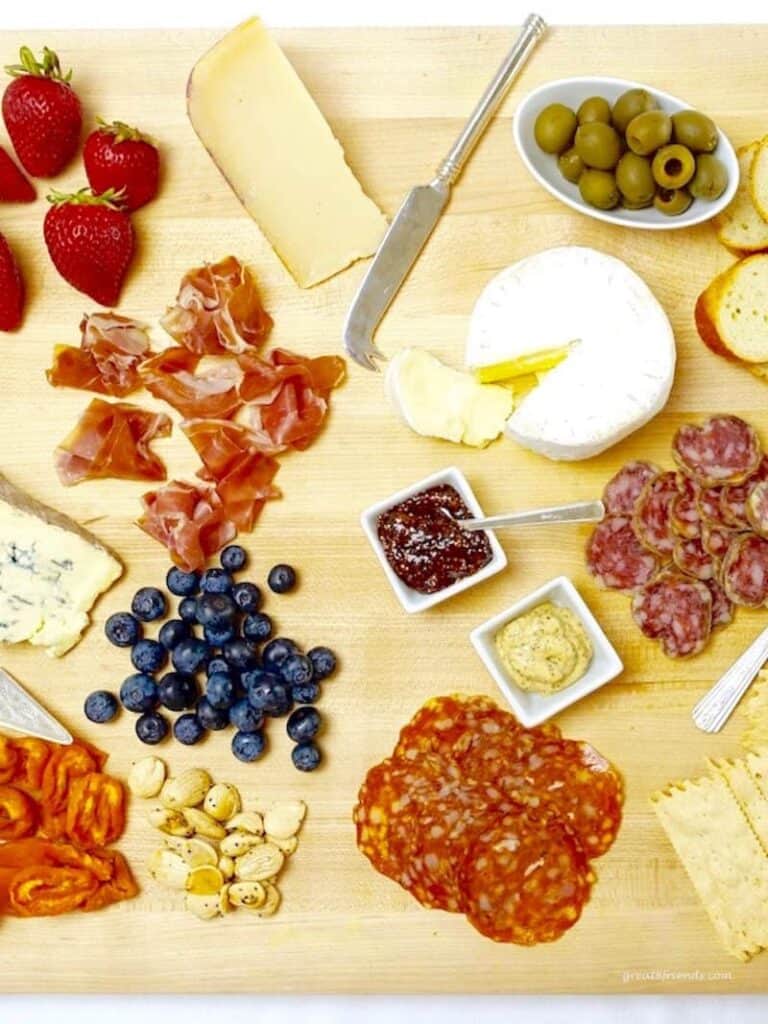 If you aren't familiar with cheese choices (no pre-sliced American cheese allowed!) it's always a good idea to ask the cheesemonger (one who specializes in cheese) at your local market or cheese shop.
Some of the best cheeses that I have had are choices that the cheesemonger recommends as their favorites. Try maybe a soft cheese (such as a brie or cambozola); a semi-hard cheese (such as Gouda or Gruyere); and a harder, aged one (such as Parmigiano-Reggiano). An hour before serving, take the cheese out of the refrigerator to bring it to room temperature.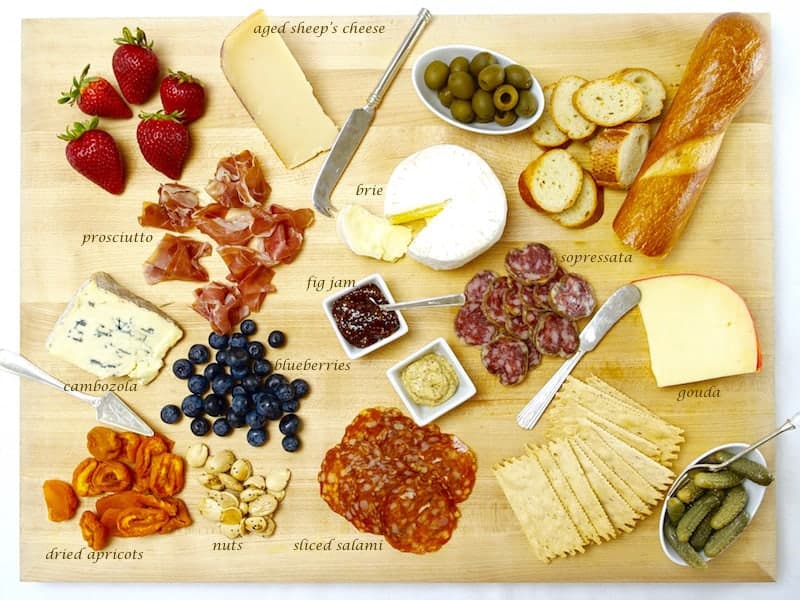 Add some accompaniments. Go crazy with the options or just add a few of your favorites. Add bread or crackers and maybe a fruit that is in season and a jam or compote. Also some savory options like mustard, pickles, caper berries, or olives.
FEAST your eyes on this Cheese and Charcuterie Board! Sometimes referred to as a grazing board this one was enjoyed at our Great Eight Provence Dinner. How beautiful it this?! Obviously this array of deliciousness took a little more preparation. The difference between the simple boards and this one is really the amount of items included. There is no right or wrong way for either one as to the assembly.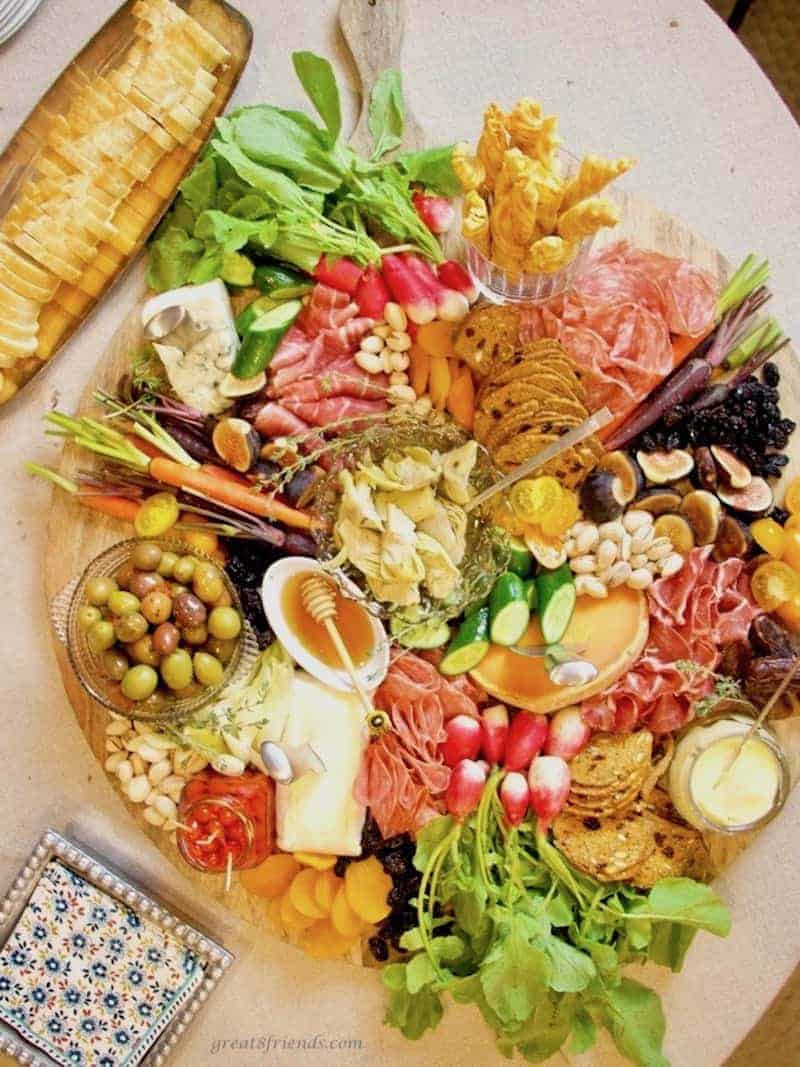 Add these Gr8 snacks to your Charcuterie and Cheese Board:
sm 6/4/19