Nothing could be better than a tall frosty glass over flowing with vanilla ice cream & root beer! Root Beer Floats…a summer classic!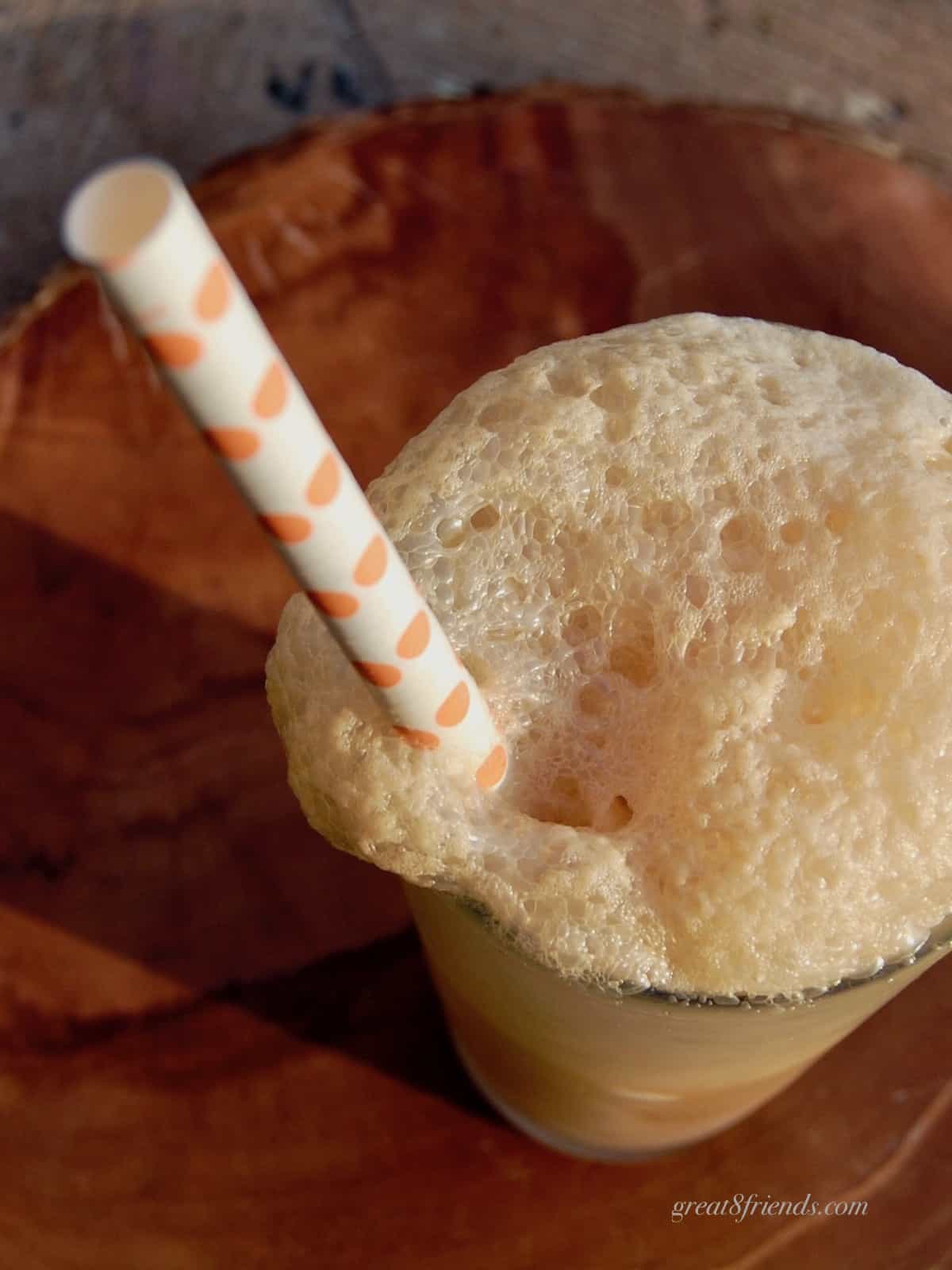 Do you remember the first time you had a root beer float? I bet you do! I was about 5 years old and my dad had wanted us to taste one of his favorite refreshments!
It was a hot summer day, deserving of this frothy delight!
I remember my sisters and I anxiously waiting at the kitchen counter for our 3 scoops to drop into our frosty cold mugs. As he slowly poured the root beer on top, we'd watch the magic happen!
There it was...the foam! As the ice cream began to float, the fluffy creamy bubbles would grow before our wide eyes, getting thicker and thicker by the minute!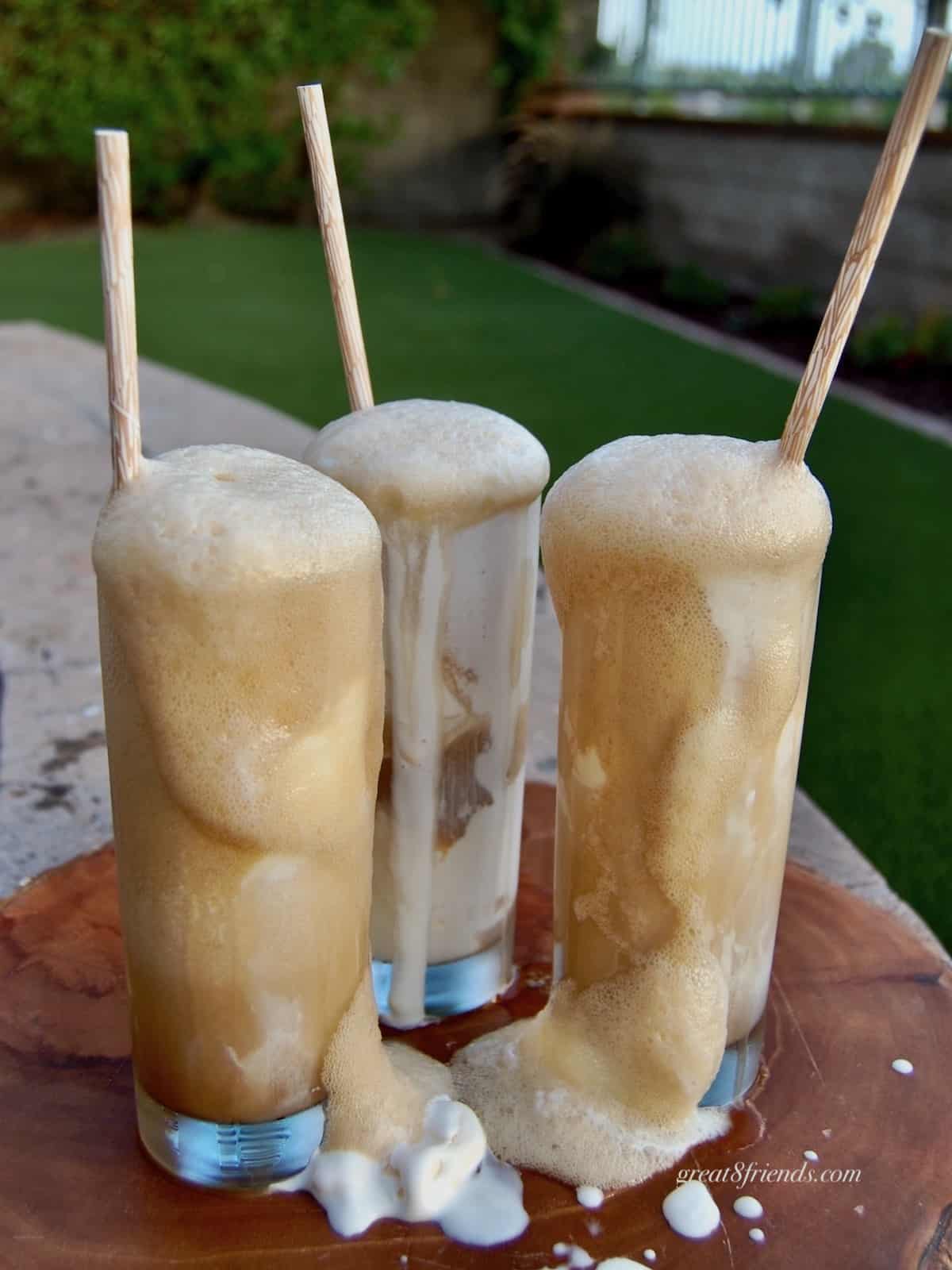 We'd each quickly lick the sides of our mugs before it would spill over onto the floor! We didn't want to waste a single drop!
As the foam would start to retreat, Dad would be right there, ready to top it off with another splash of that refreshing cold "brew"!
Now let's see, decisions decisions....spoon or straw? Maybe both!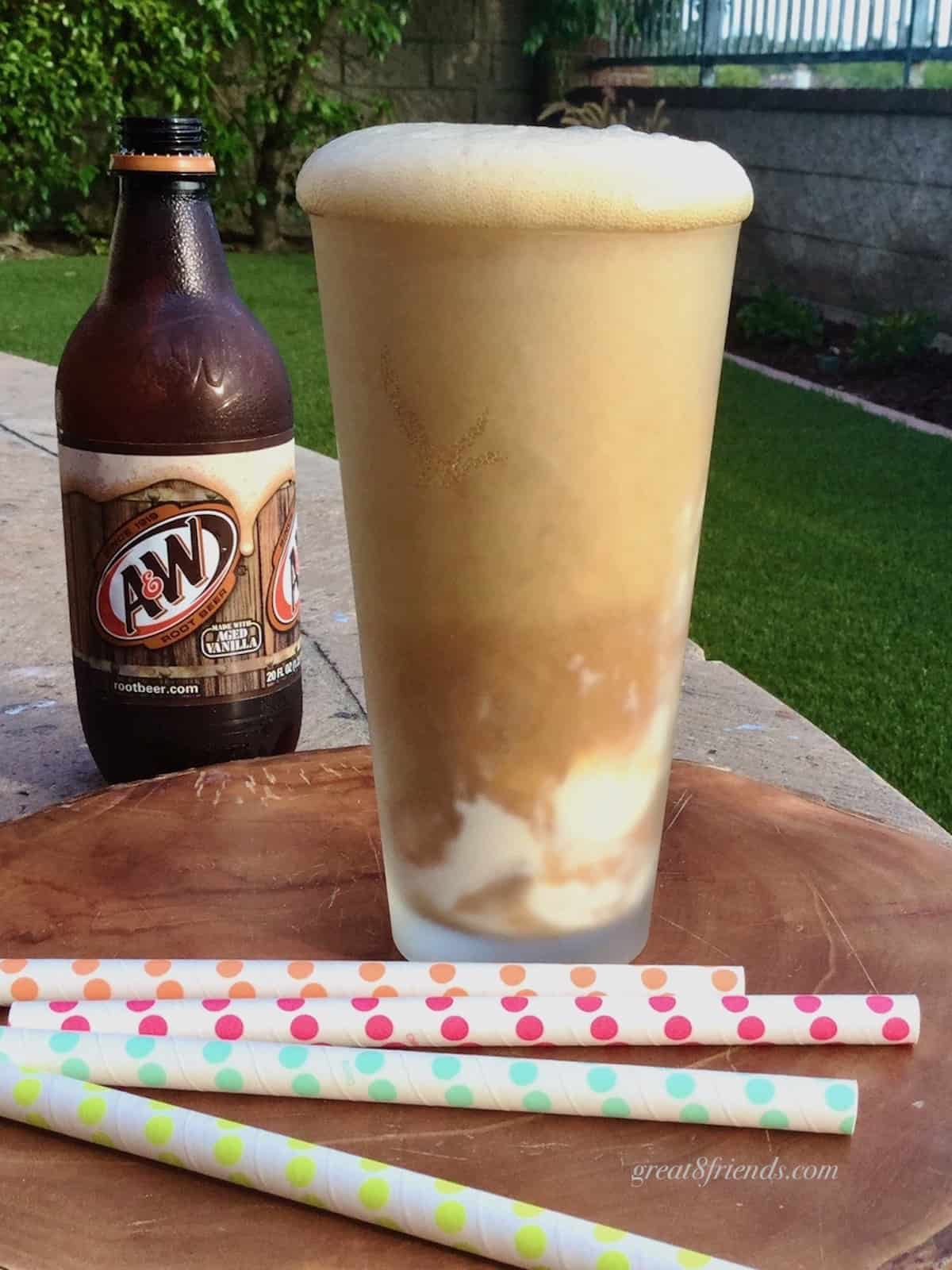 Anna, Kyle and I all share the same memory of root beer floats from our days long ago...with our dads or grandpas.
Such happy memories, that today with just a single sip, we're taken back to our times as little girls in the kitchen!
Whether your tradition takes you to the local fountain shop, or to your kitchen refrigerator/freezer, we'd love to hear what memory you might have of this childhood favorite!
Root Beer Floats, one of the easiest and best summer desserts!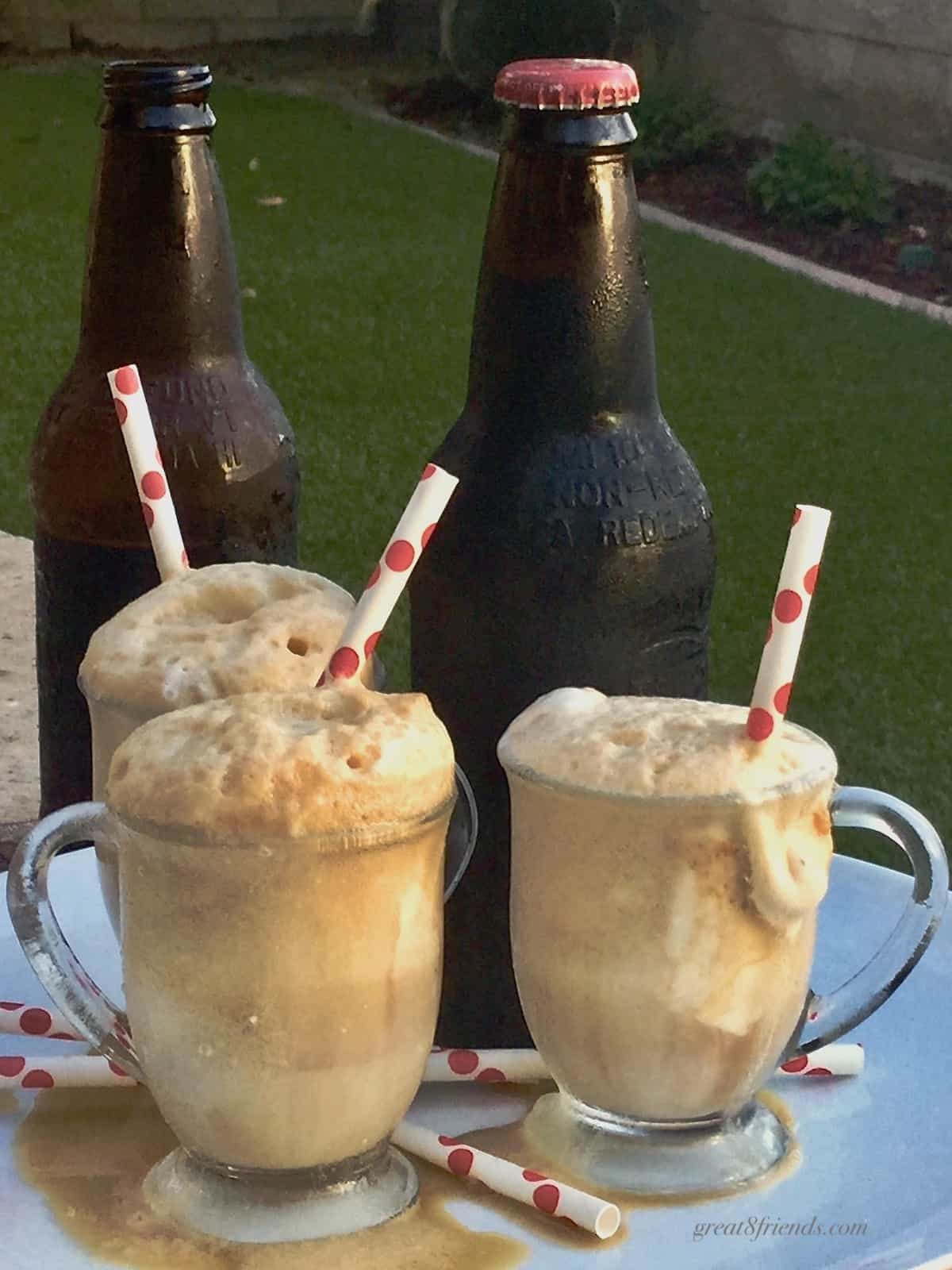 Cheers!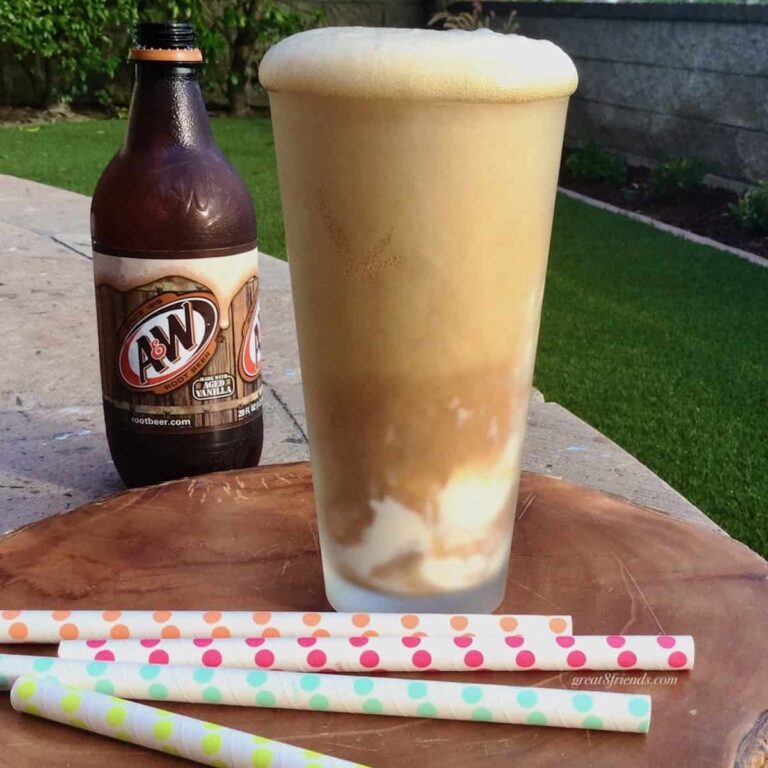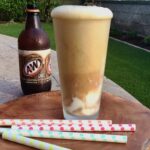 Print Recipe
Pin Recipe
Save this Recipe
Saved!
Please leave a rating!
Root Beer Floats
Nothing could be better than a tall frosty glass over flowing with vanilla ice cream & root beer! Root Beer Float...an all American summer classic! The bubblier the better!
Instructions
Spoon a scoop or two of vanilla ice cream into a tall glass.

Slowly pour root beer into the glass, allowing the foam to rise and then recede before adding more root beer.

Serve with straws and spoons.
Notes
Gr8 Tips:
If you want to make this into an "adult" beverage, use one of the alcoholic root beers (our favorite is "Not Your Father's Root Beer" which we buy locally at BevMo). This is delicious. (But a little dangerous because it tastes so good!)
Gr8 Tips:
These "Spoon Straws" are a fun addition to the floats. They also make a nice hostess gift!
If you want to make this into an "adult" beverage, use one of the alcoholic root beers (our favorite is "Not Your Father's Root Beer" which we buy locally at BevMo). This is delicious. (But a little dangerous because it tastes so good!)