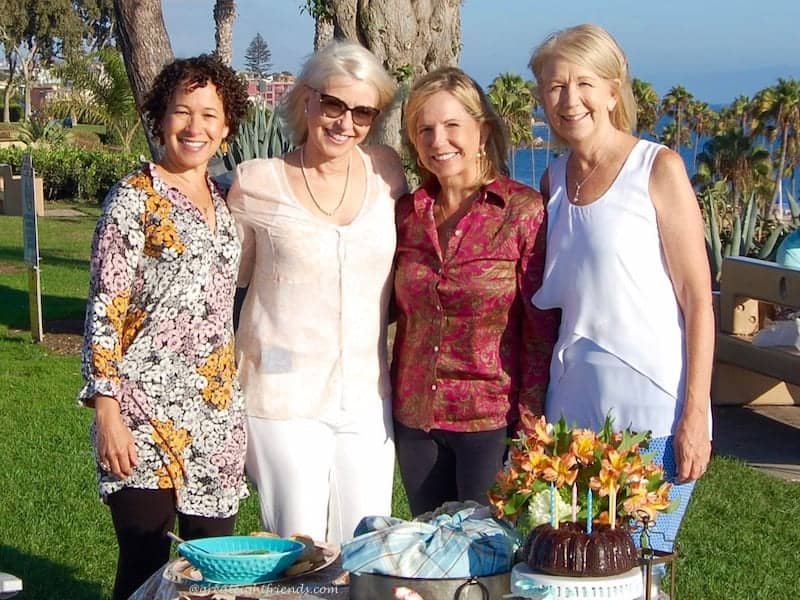 As you know we LOVE a celebration here at Great Eight Friends; after all, what better way to say Gr8 Food, Gr8 Friends, and Gr8 Fun? We mark each of our birthdays by taking the honoree out for dinner. Generally we try to pick a restaurant that she hasn't been to, but that we know she will love.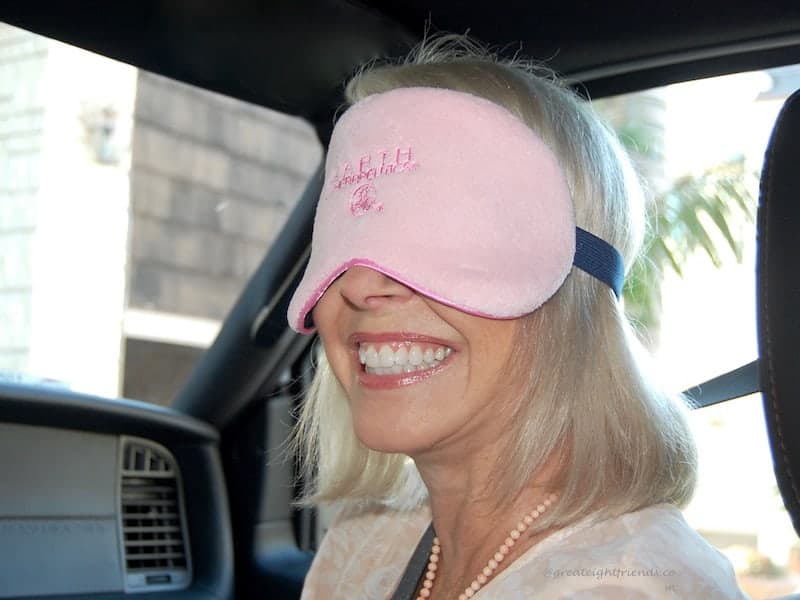 So, when I recently celebrated the last birthday of my 50s (Yikes!), Kyle, Debbie, and Jurga planned an evening for me and told me what time to be ready. There is always much anticipation because the birthday girl doesn't know the destination.
On this particular Sunday afternoon Kyle and Debbie picked me up and told me that Jurga was already there and waiting...then they blindfolded me!!! That's right, they put a pretty pink blindfold over my eyes! The mystery deepens! I so wanted to guess...and I tried to...the car backed out of the driveway, went forward, turned right, backed up again, turned around...I couldn't tell where we were going. (Guess I'd make a lousy CIA agent!)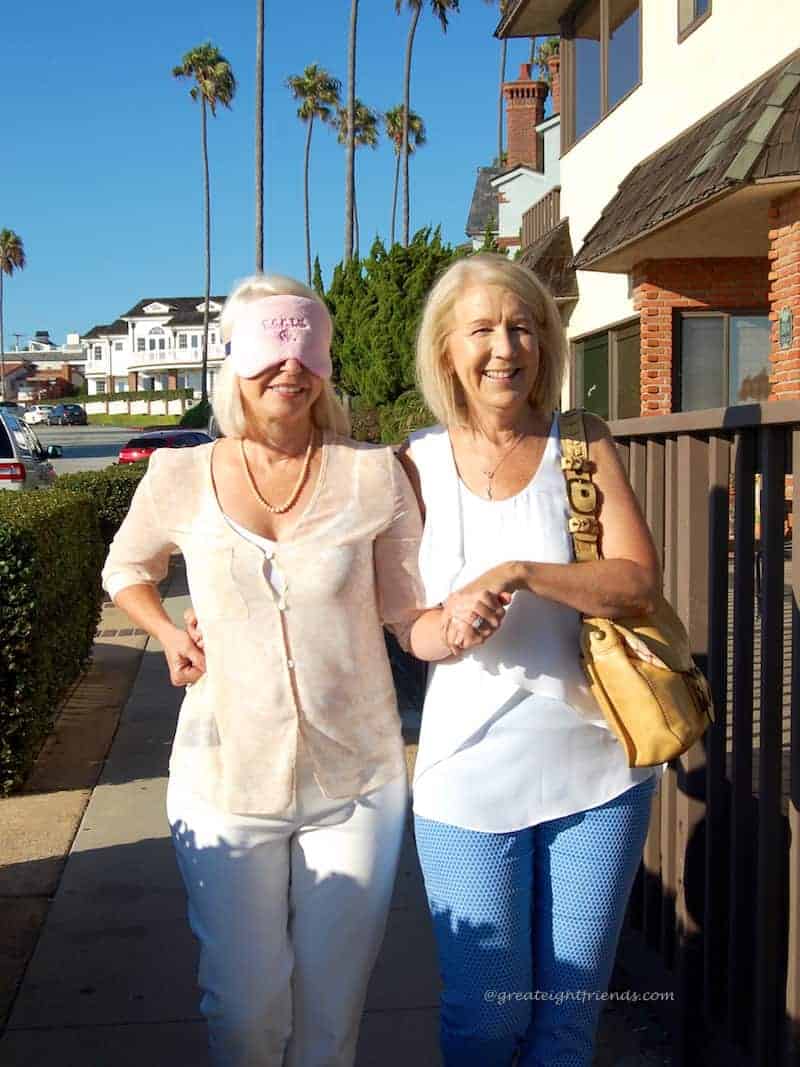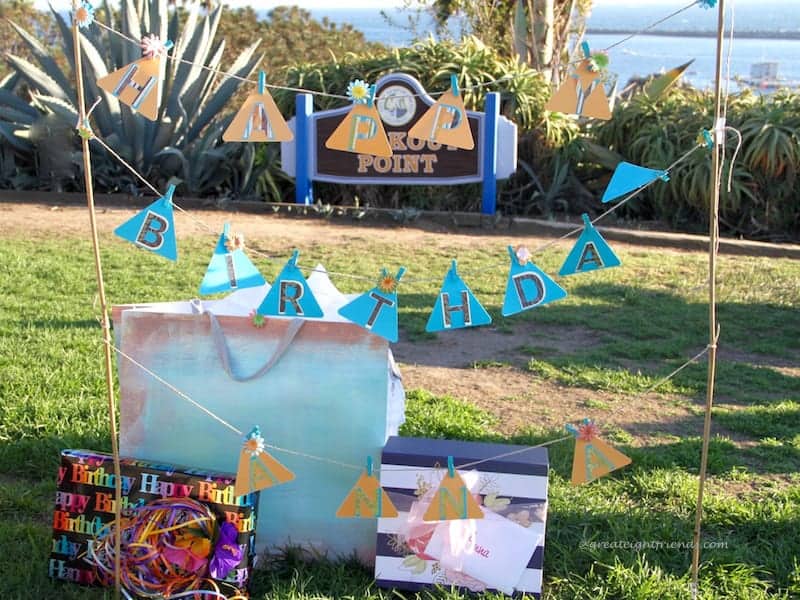 The car stopped not too long after we'd started, "where are we?" I wondered. Kyle said, "Stay where you are, I'll come get you." Do you know how strange it is to have someone help you down out of an SUV blindfolded? "Step down, okay, now there's a curb, step up. I've got you, keep walking. Stop. Okay, now this is a high step..." Talk about trust!
When they finally removed the blindfold I was truly surprised! They had set up a birthday picnic at one of my favorite spots right near my home! What Gr8 Friends!
My Party...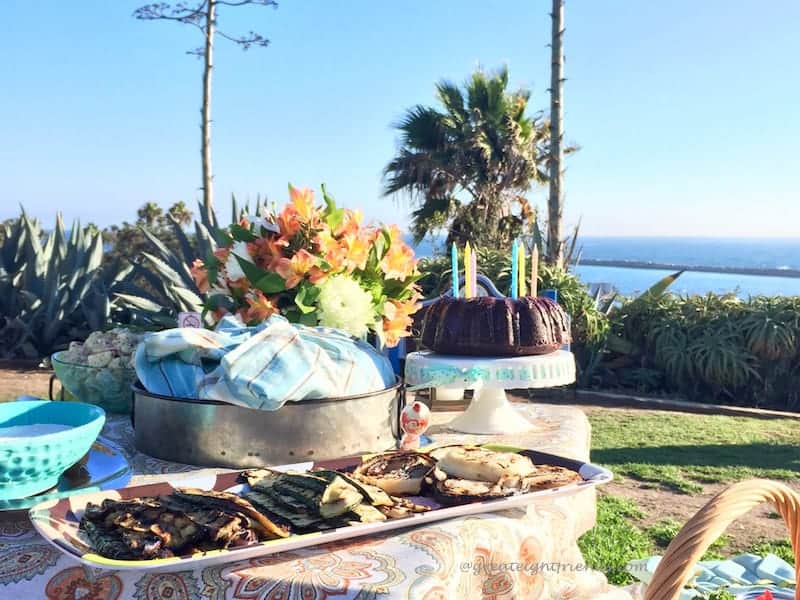 ...was a beautiful outdoor spread. They had decided to make foods that are already published on the blog. (I'm connected to some very smart ladies!)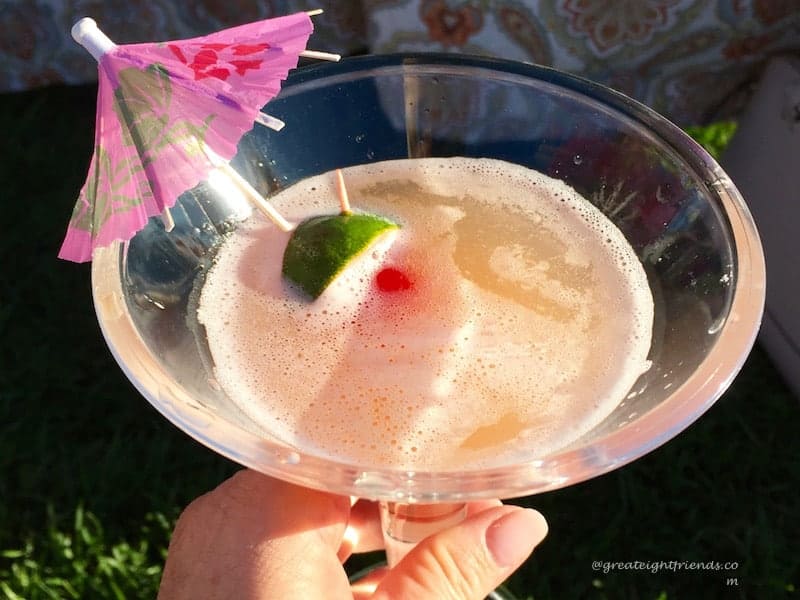 Jurga concocted a new cocktail.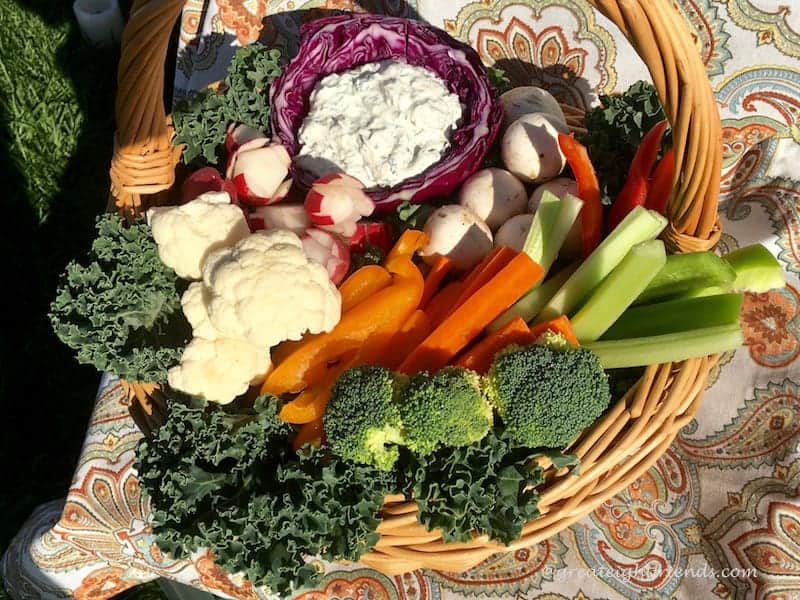 We had the Bleu Cheese Pear Dip and Crudités with Herby Dill Dip.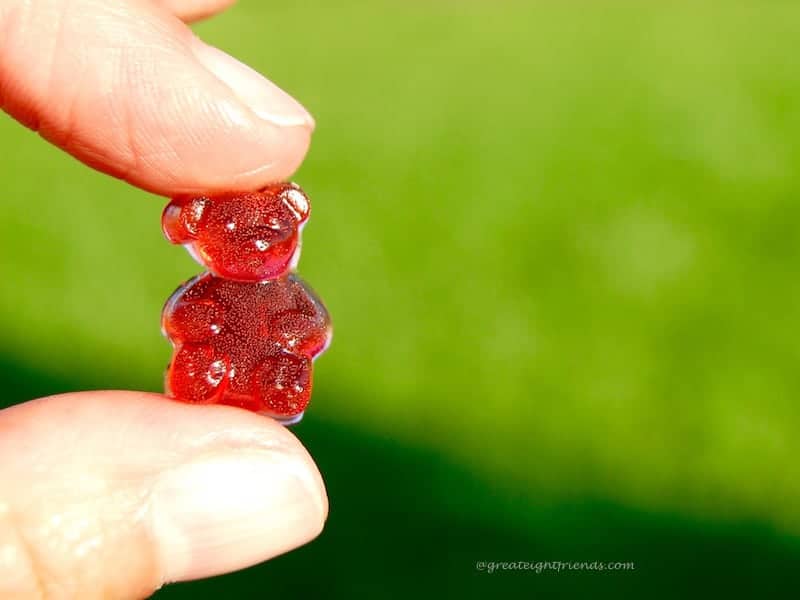 Kyle surprised us once again and brought homemade wine gummy bears for party favors!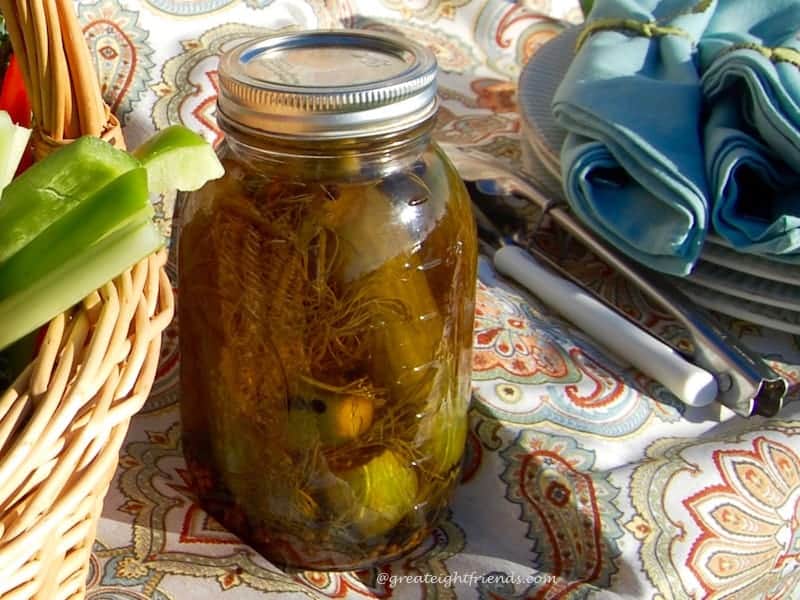 We crunched on Debbie's Homemade Pickles!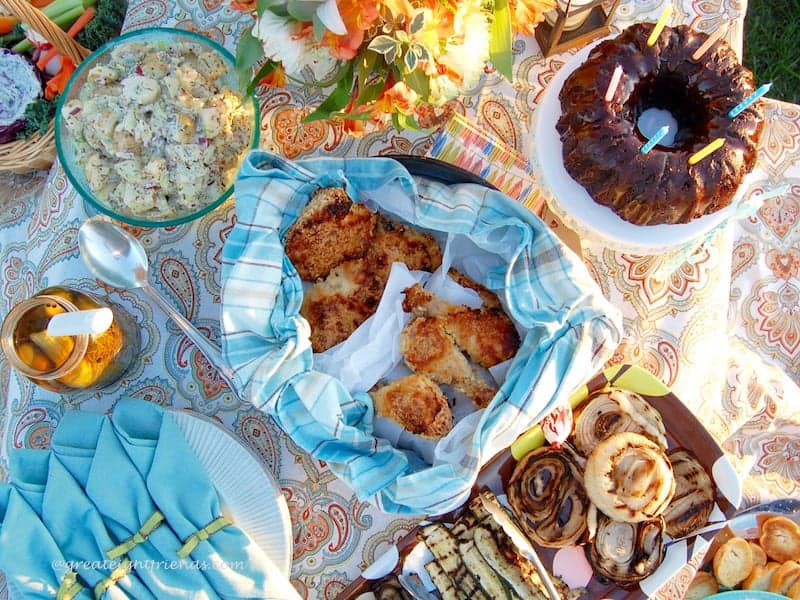 For our main course we enjoyed Mom's Fried Chicken, Potato Salad with Fresh Dill and Grilled Vegetables.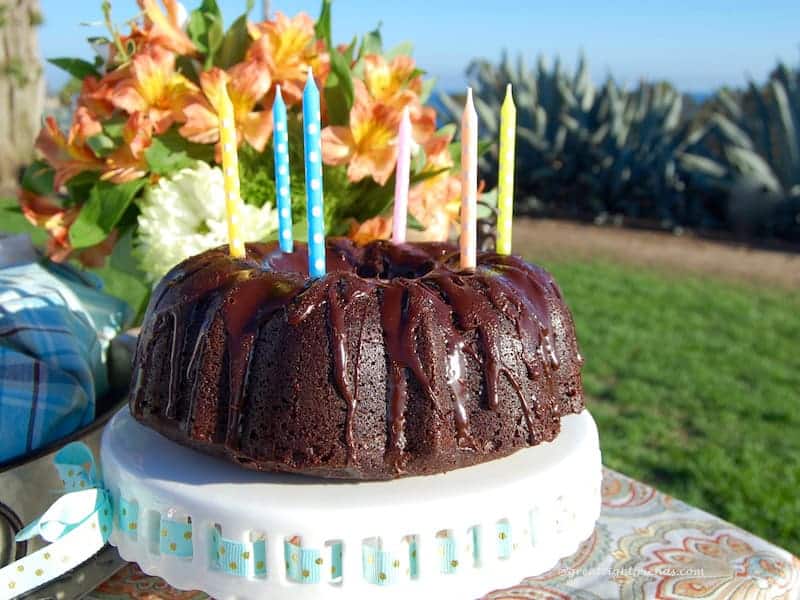 And for dessert...Spicy Chocolate Cake with Jalapeño Fudge Frosting...and birthday candles, of course!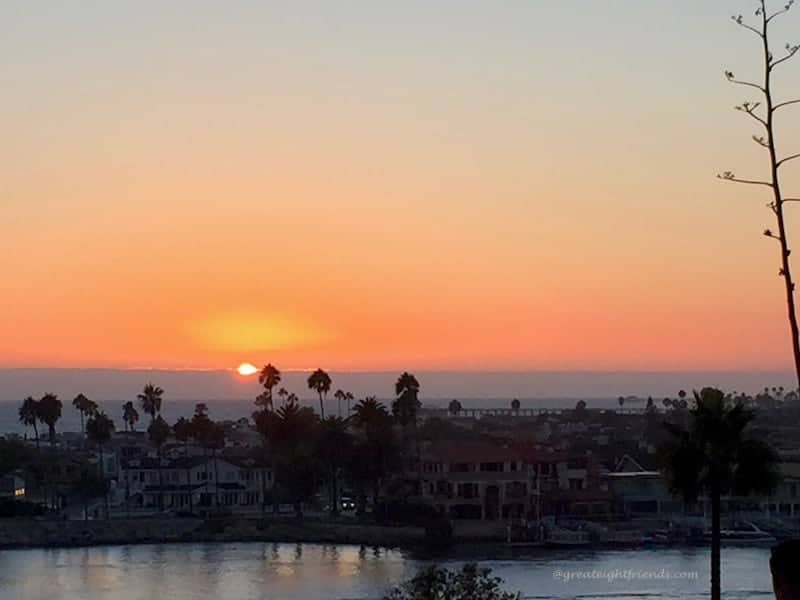 And to top it all off, a fresh ocean breeze and a stunning sunset.
This was truly a memorable birthday. The Gr8-est way to start the countdown to my 60th.
Thank you to the best besties a girl could ask for!
Did you miss any of our Gr8 Food this week? It was the end of September which means the end of the alphabet!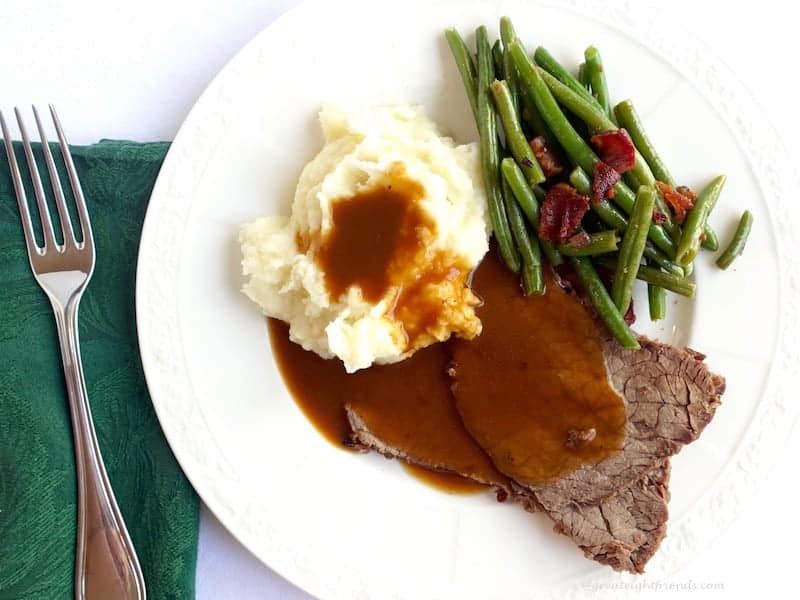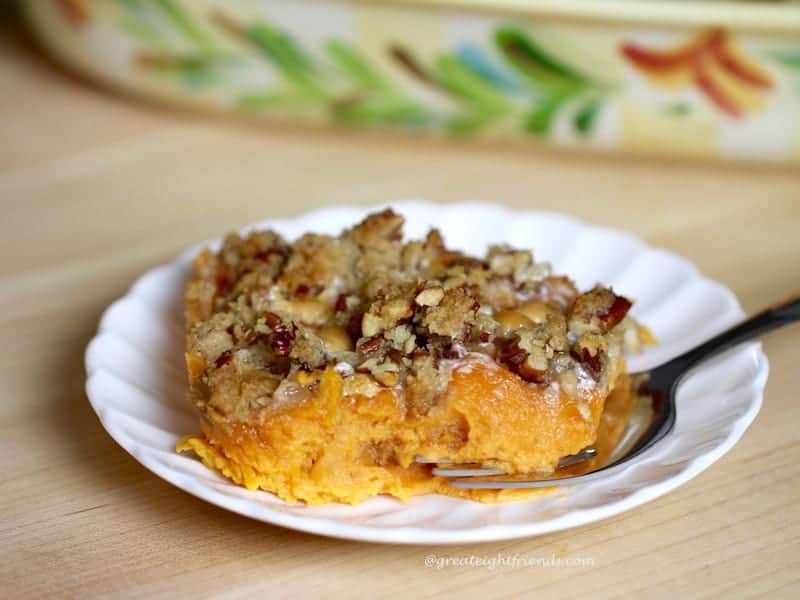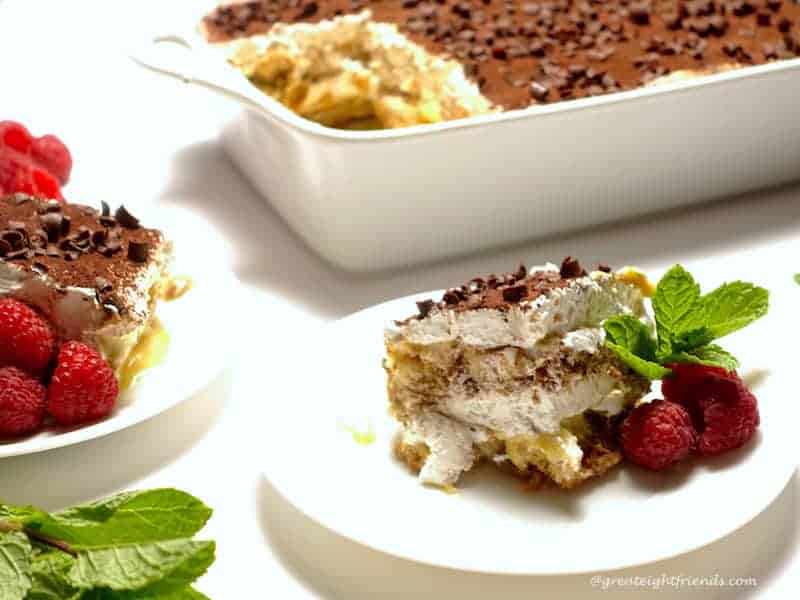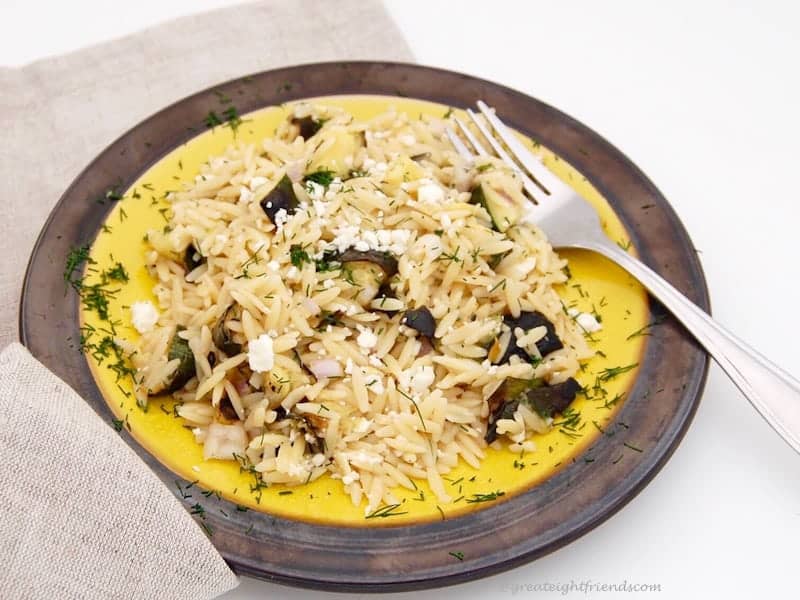 "R" is for Roast Beef, served with Mashed Potatoes and Gravy...true comfort food.Sweet Potato Casserole filled in for "S" and also is a Gr8 Fall dish for the upcoming holidays. Be sure to add it to your holiday line-up!And "T" is for Tiramisu, an old favorite here at Great Eight Friends. The perfect Do Ahead dessert.Then we jumped to "Z," with, what else, but Zucchini! ...Zucchini with Orzo, Dill and Feta, a Gr8 side dish or salad.Have fun trying these new recipes and please let us know how you like them.
Be a Gr8 Friend!
Anna, Kyle, Debbie, and Jurga