This dip is delicious even if you don't like bleu cheese. The sweetness of the cream and the pears takes that signature tangy edge off the flavor of the cheese.
Bleu Cheese Pear Dip
Ingredients:
2 ounces bleu cheese
1 cup sour cream
2 tablespoons heavy cream
4 ounces canned pears in syrup, diced
½ teaspoon salt
1 teaspoon fresh lemon juice
¼ cup chopped Nuts (optional)
Directions:
Mix all ingredients together.
Chill for at least one hour and up to one day.
Enjoy with fresh vegetables or sliced fruits or toasted baguette. OR, thin it with some of the syrup from the pears and use it as a salad dressing!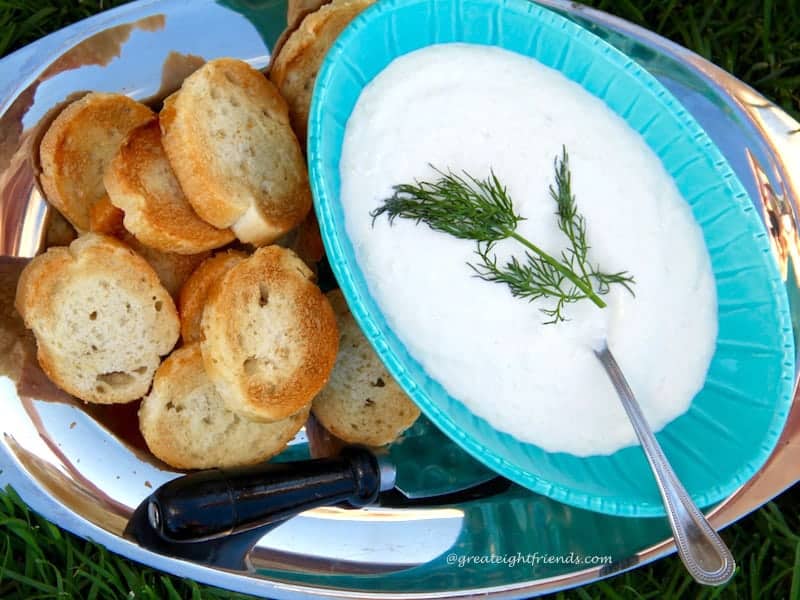 Adapted from Epicurious