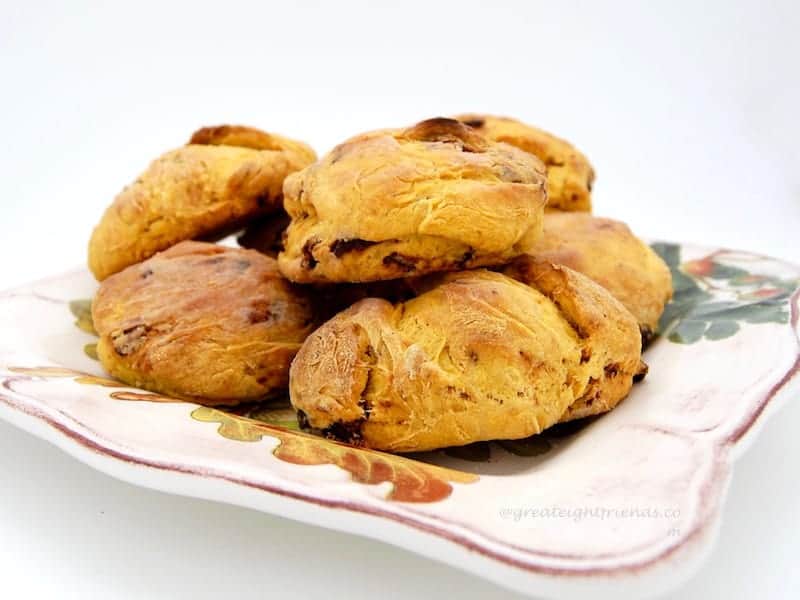 All of my friends and family know how much I love Fall! Love Love Love it! Chilly weather, football season, all things orange, the time change (I'm one of those who loves that it gets dark early!) and baking! The best season to make Pumpkin Biscuits!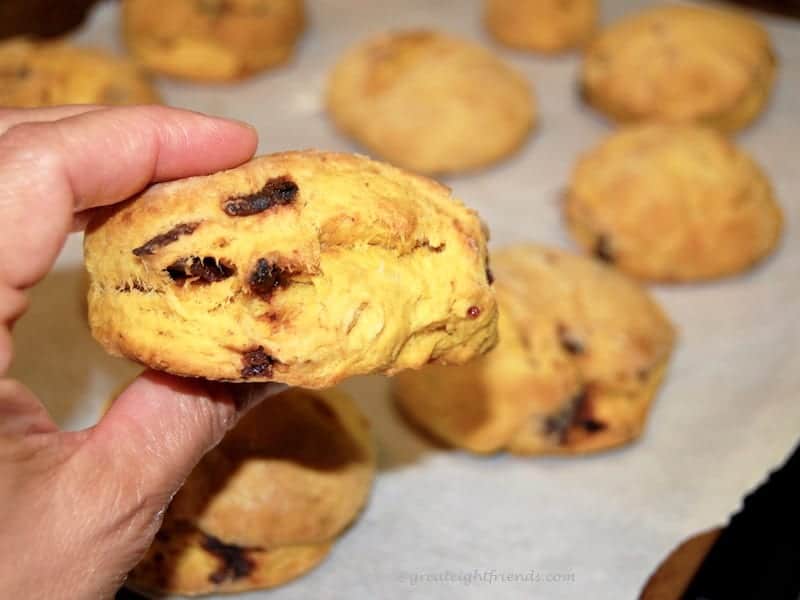 Boy do I love having my oven on! The aromas of all things pumpkin wafting through the house scream "Fall" to all who enter! Whether it's something sweet or savory, if it's pumpkin, it's gotta be good! Served during a brunch with Kyle's Brunch Torte, fruit and Anna's Baked Eggs Benedict Muffiin Cups, oh what a Gr8 start to the day that would be!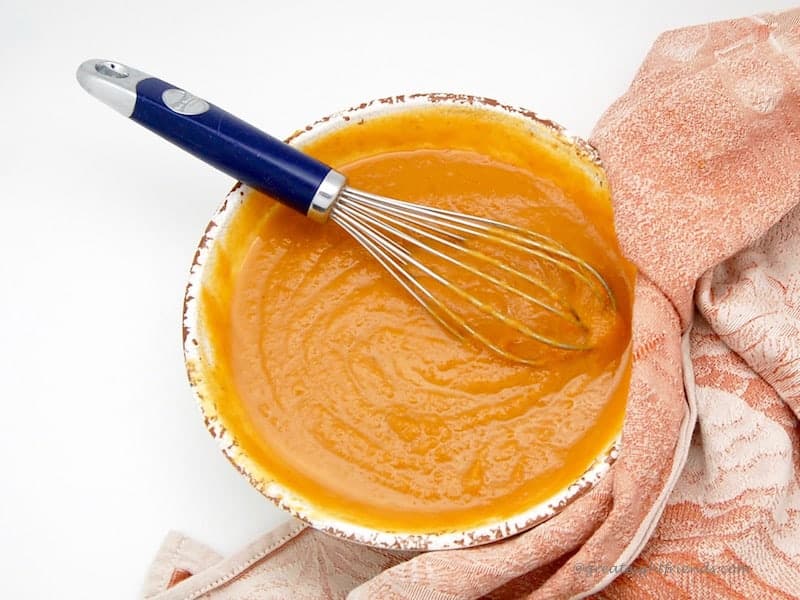 Well my friends, I've got a pumpkin recipe that you will be as excited about as I am! Pumpkin Biscuits with Maple Candied Bacon! Every single word there says "Fall," right? What could be better than bacon? Ummm...candied bacon!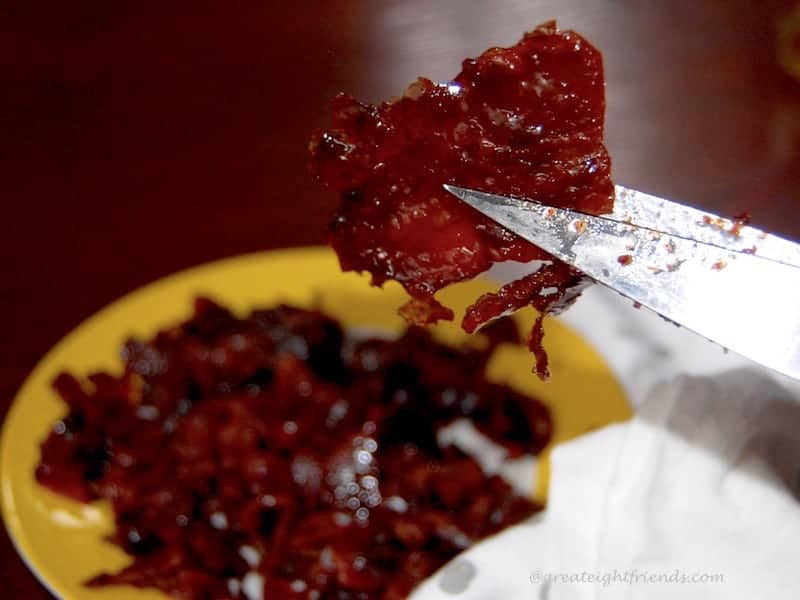 Once you describe these morsels to your friends, family, neighbors or co-workers they might expect a little taste! How about doubling the recipe and making someone's fall as happy as yours! They'll love you even more!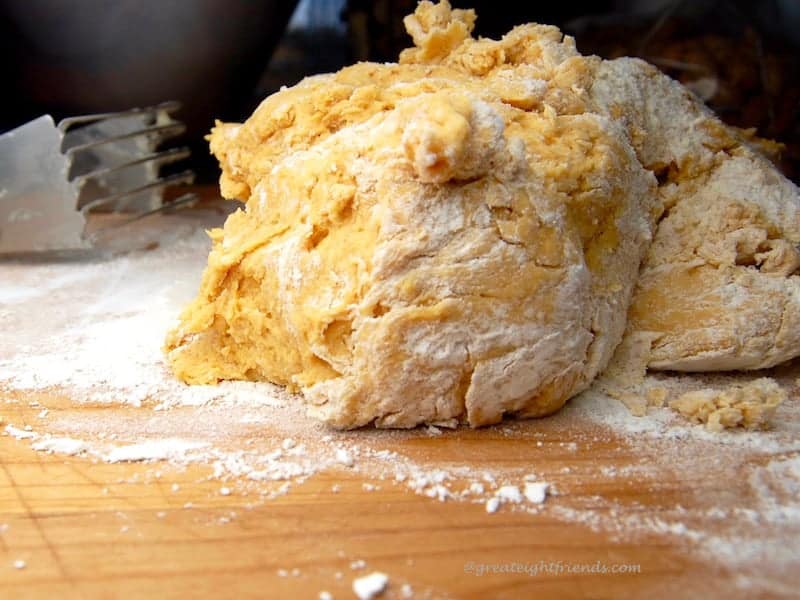 Be sure to give yourself a bit more time than your basic biscuit recipe. With the dark maple, candied bacon, this will take extra time...but, boy oh boy, man oh man, is this one worth it!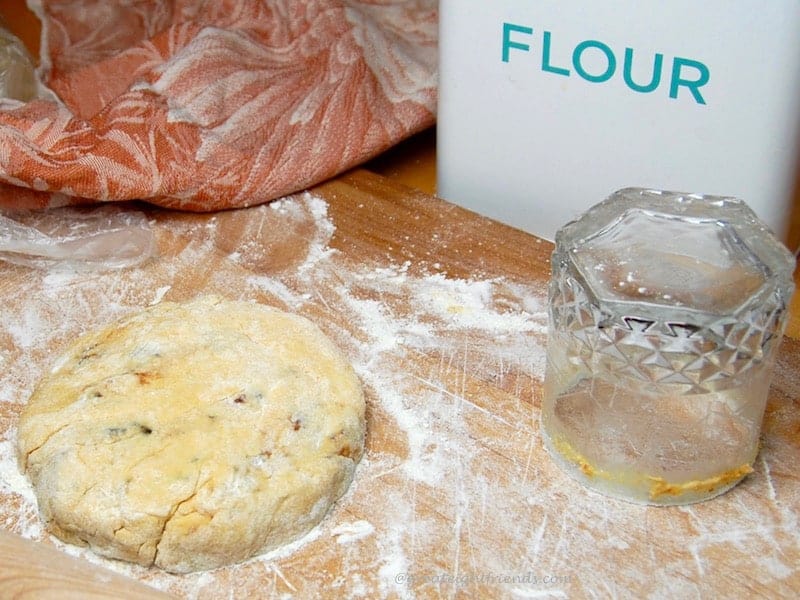 And the mixing is easy! Keep a light touch with the dough for a tender, flaky biscuit.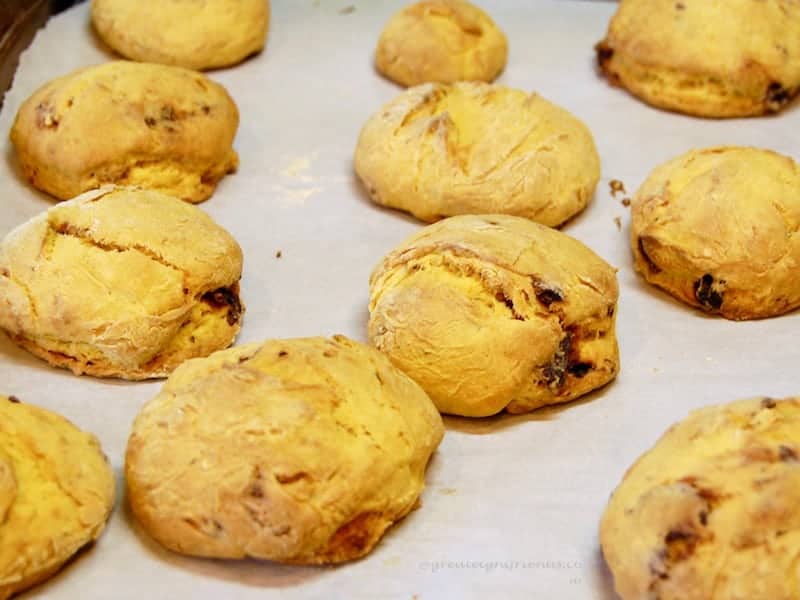 PUMPKIN BISCUITS WITH MAPLE CANDIED BACON
Ingredients
1

recipe

Maple Candied Bacon,

,

see below

1 1/4

cups

pumpkin purée

1/4

cup plus 2 Tablespoons

buttermilk,

,

or The Saco Pantry's Cultured Buttermilk Blend mixed to equal the 1/4 cup plus 2 Tablespoons amount needed

1/3

cup

dark brown sugar,

,

packed

3 1/3

cups

all-purpose flour,

,

divided use

2

Tablespoons

baking powder

1 1/2

teaspoons

kosher salt

1

cup

unsalted butter,

,

cut in small cubes, chilled
Instructions
Biscuits:
Cut the candied bacon into small pieces (I use kitchen scissor). Set aside.

Mix the pumpkin, buttermilk, and brown sugar in a small bowl. Combine well.

Keep cold in refrigerator while preparing the next step.

In a large bowl, whisk together 3 cups of the flour, baking powder and salt.

Cut the cold butter into the flour mixture with a pastry blender, knife or your hands. You want the butter no bigger than a pea. Do not overwork the dough. The mix should look dry like coarse cornmeal with some small chunks.

Fold in the refrigerated pumpkin mixture. Working quickly but making sure not to overwork the mix. The butter should stay somewhat chunky but a wet dough should begin to form.

Adding the bacon pieces, continue to mix. I did the mixing with my hands, making sure the dough was not over mixed.

As to help with stickiness, coat the dough with the remaining 1/3 cup flour and turn onto a floured surface.

Gently fold the dough into a disc shape.

Add more flour if needed.

Sprinkle lightly but thoroughly with flour. Wrap in plastic.

Allow dough rest in the refrigerator for a minimum of 30 minutes.

Line a baking sheet with parchment paper or silicone mat.

Place dough disc onto a lightly floured surface.

Roll out dough with a floured rolling pin or press to about 1-1/2 inches thick.

With a 3" biscuit cutter (I used a glass with a 3" diameter) cut the biscuits.

Place biscuits on prepared baking sheet about 2 inches apart.

Continue cutting until all dough scraps are gathered back up and used.

Bake for 25-35 minutes until they have risen and are no longer doughy.

Maple Candied Bacon
Ingredients
15

slices

bacon

1/2

cup

maple syrup
Instructions
Line baking sheet with parchment.

Pour maple syrup into shallow dish and dip each bacon slice to coat.

Place each bacon strip onto prepared baking sheet.

Bake for 30 minutes. Every 10 minutes, flip each slice and drizzle a little more syrup over the bacon. Continue baking until crispy. Keep peeking in the oven, being careful not to let it burn.

Remove from oven and let cool.
Gr8 Tip:
Although more savory than sweet, with a smear of honey, jam or better yet, your favorite apple or pumpkin butters, these are delicious with your cup of morning brew!
Recipe adapted from Ilana Freddye