It's awards show season! Do you enjoy doing a special meal or appetizers while watching the shows?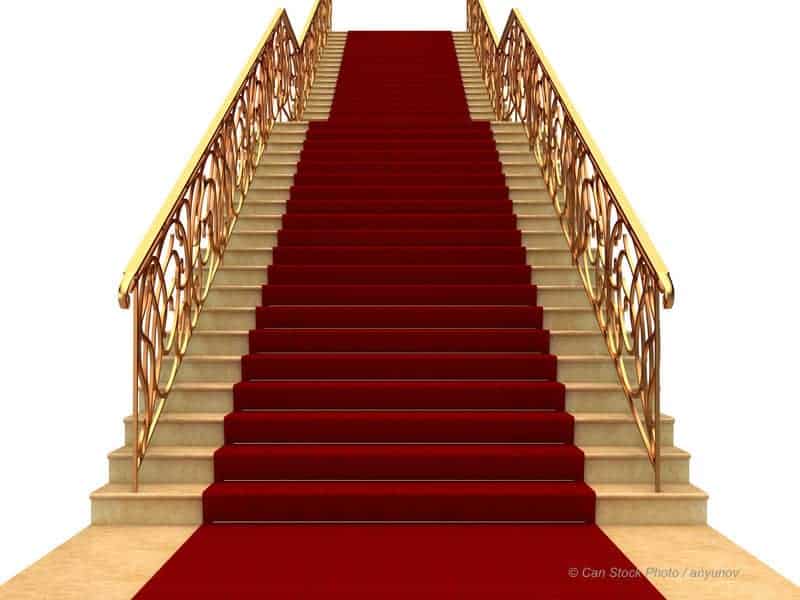 An appetizer buffet is always a good idea because everyone can graze as they like while watching the show.
My rules for a party like this:
The food can't be too drippy or messy, no barbecued ribs when people are walking around and eating.
The food needs to be fairly easy to eat; either with a fork or your fingers. If you take a bite and it crumbles into pieces, that can be a mess for the person eating and the person cleaning up!
Here's a Gr8 article from Bon Appétit on hosting a buffet party.
The other thing you need to be careful of is how long you leave the food out, recommendations are to limit the time food is at room temperature to 2 hours.
Since some of the awards shows last 3 hours or longer, you may want to have guests arrive an hour early to have cocktails, start eating and to fill out ballots and place any bets (if you are doing a pool).
The food can stay out for the first hour of the broadcast, then put it away and set out the dessert table.
A Gr8 option for the evening's signature beverage is this Golden Margarita. It's simple to mix up a pitcher of our 1-2-3 Margaritas ahead of time and perfect for awards season with the addition of edible gold flakes. That's right, you can buy edible gold to enhance food and drink! There are several choices at Amazon of varying prices.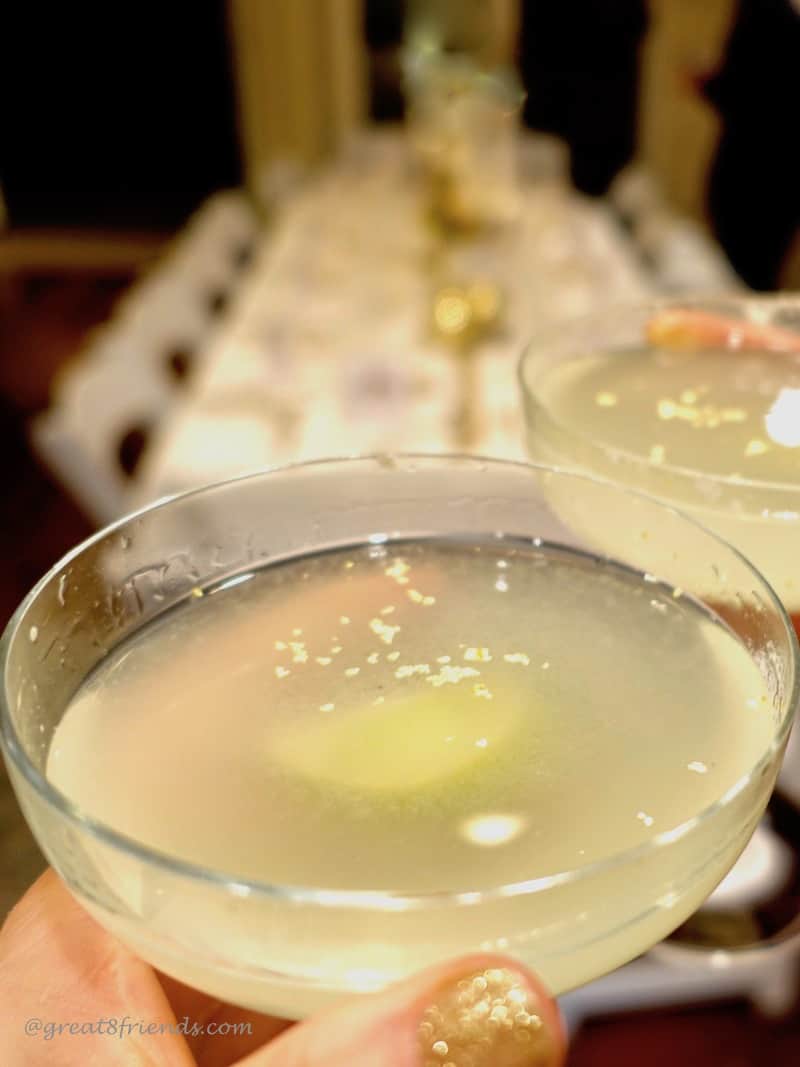 I like to have a seafood option, a meat option, something for vegetarians, a hot dish, and something fresh.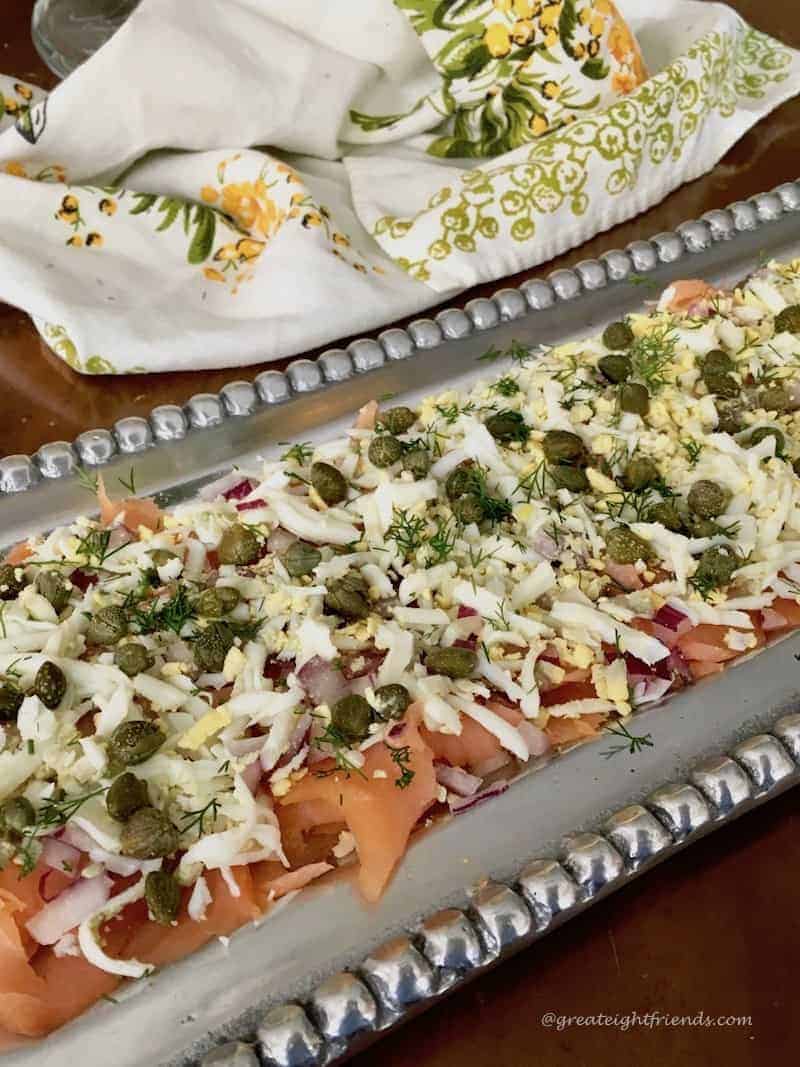 One of our most popular appetizers here at Great 8 Friends is Jurga's Salmon Layer Dip. It can be eaten on a baguette or cracker. Or for those watching their carbs, enjoy this salmon dish by itself with a fork.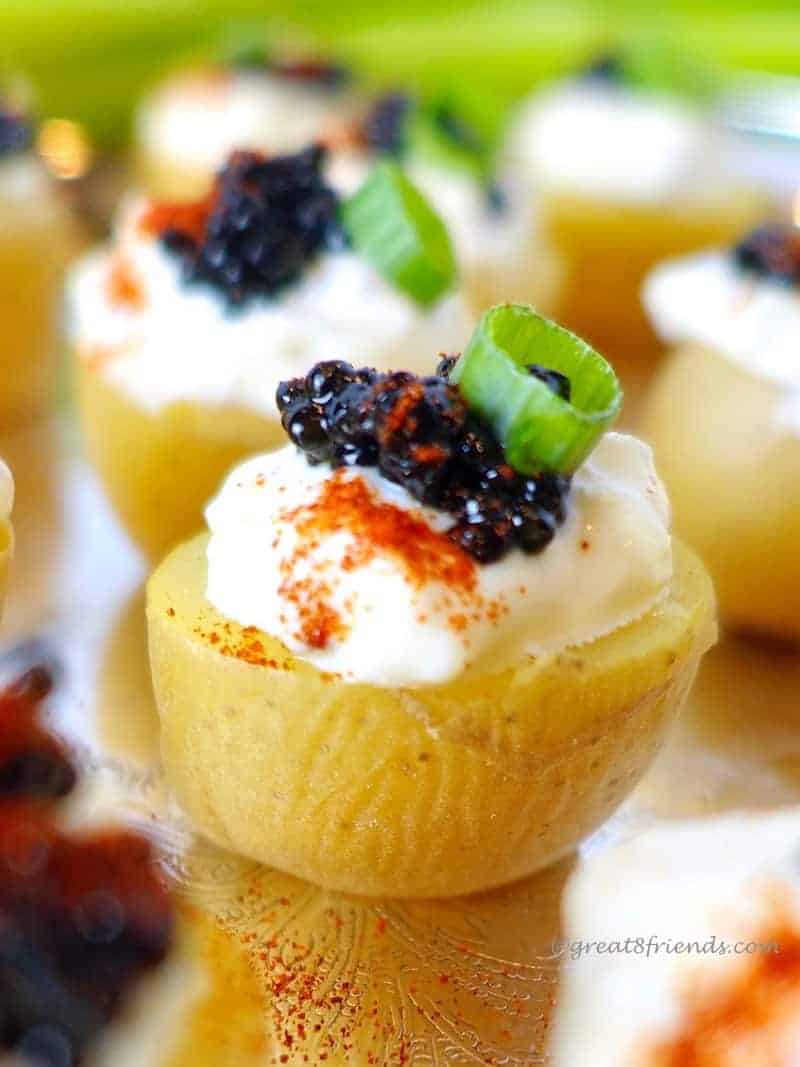 If you want to get really fancy, this elegant Caviar with Cream served on mini potatoes, is a show stopper!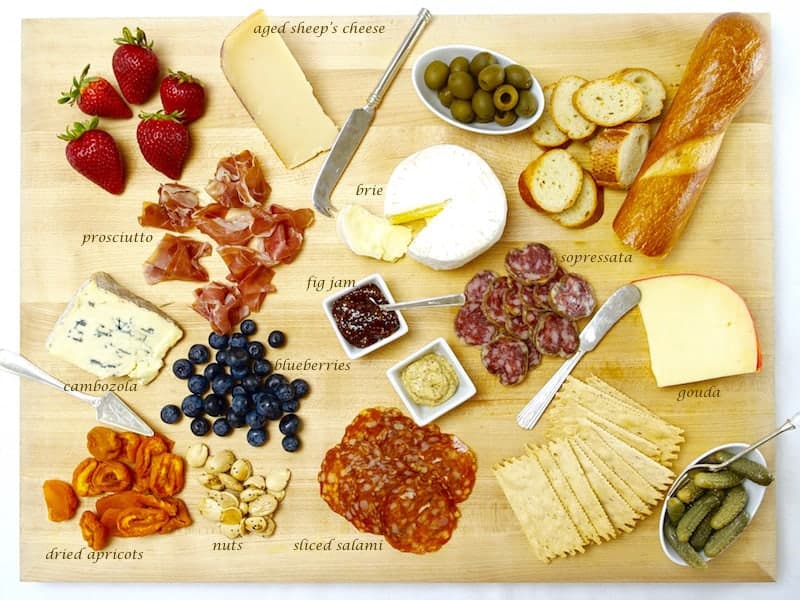 A Cheese and Charcuterie Board is always a nice addition to a spread because you can combine many meats and cheeses; and don't forget the grapes!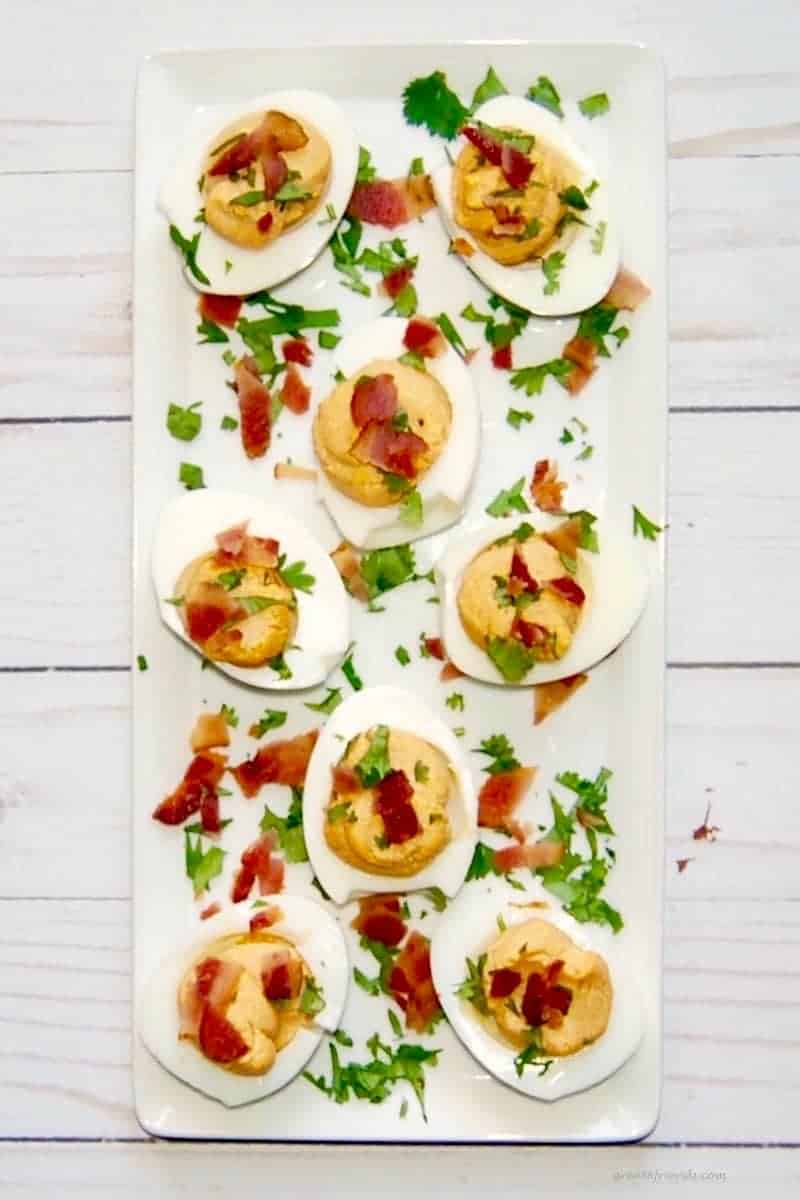 And aren't eggs an almost perfect food? Low in calories, vegetarian (not vegan), virtually no carbs, high protein and many important vitamins. So add a perennial American favorite to your table with these Sriracha and Chipotle Deviled Eggs.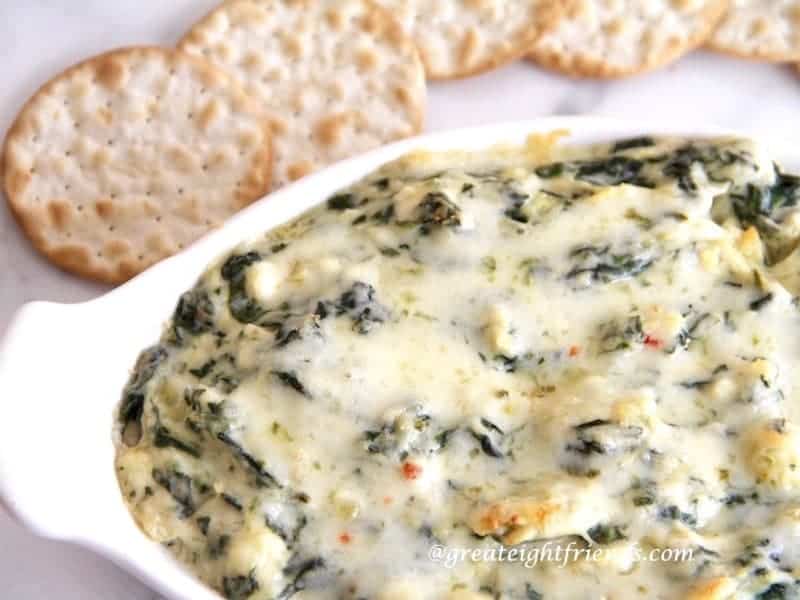 Having a hot choice on a buffet of this type is also nice, but you don't necessarily want to be messing with the oven, so this Spinach Artichoke Dip fits the bill. It can be served in a nice bowl with a flame underneath or a small slow-cooker on the "warm" setting.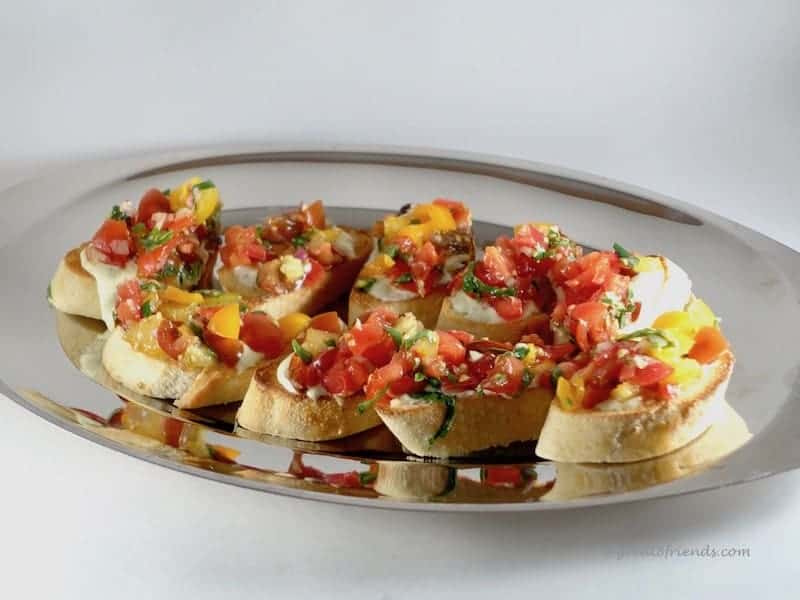 For the "fresh" part of the evening, a crudité tray (which is just a fancy way of saying fresh vegetables!) is always welcome. Or how about this Tomato Crostini with Whipped Feta. It is colorful and tasty.
Last year I threw a "Gold and White" Birthday Party. Check out the decorations and details here for more inspiration.