It used to be that October rolled around and we started eating pumpkin pie and pumpkin bread. Then Starbucks got into the game, and Pumpkin Spice Latte became the official drink of the season. Now Fall starts and it's all things pumpkin!
Have you ever wondered why? Why pumpkin? Remembering elementary school history, it must be something to do with the Native Americans and the pilgrims, right? Pumpkins are actually indigenous to the Americas. The oldest domesticated pumpkin seeds have been found in Oaxaca, Mexico.
The Native Americans used pumpkins for food, medicine and wove the dried skin into mats. The hollowed out squash would also be dried and used for bowls and storage containers. They ate the blossoms, too...hey we eat zucchini flowers, why not pumpkin flowers? How's that for sustainable living?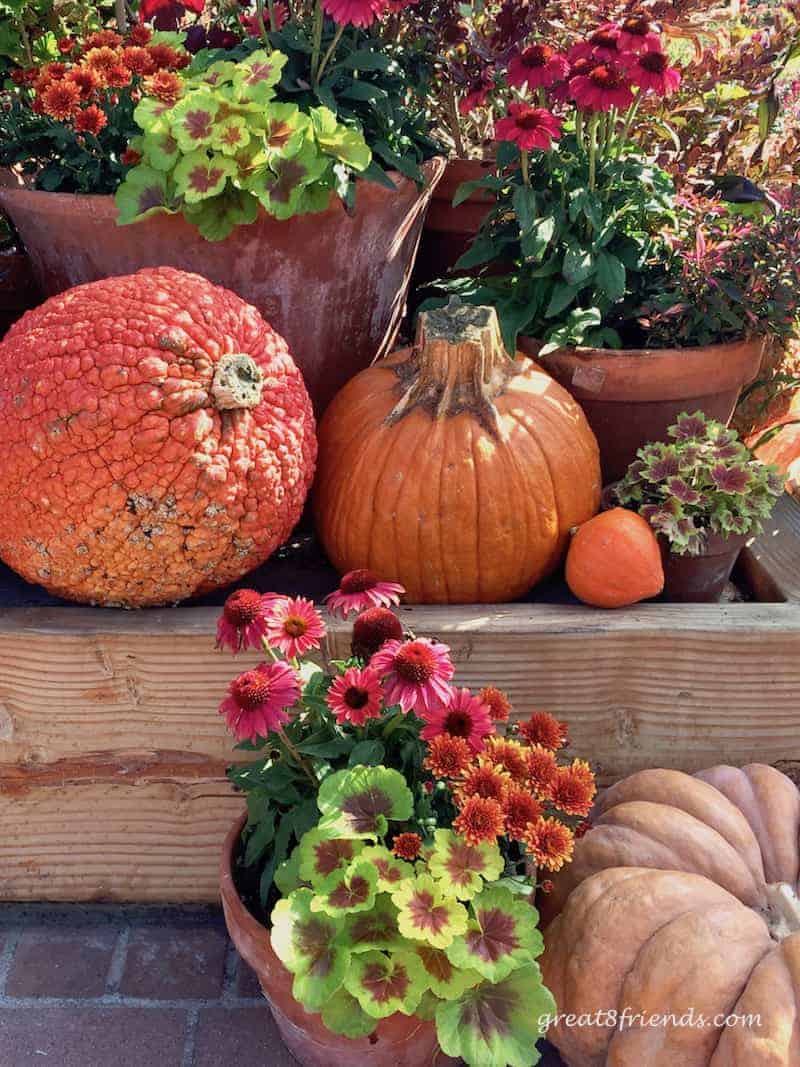 When the pilgrims arrived they learned from the Native Americans that pumpkin and various other squash were the perfect long lasting food source to get them through the long cold winters. And records show that pumpkin was served at those early Thanksgiving celebrations.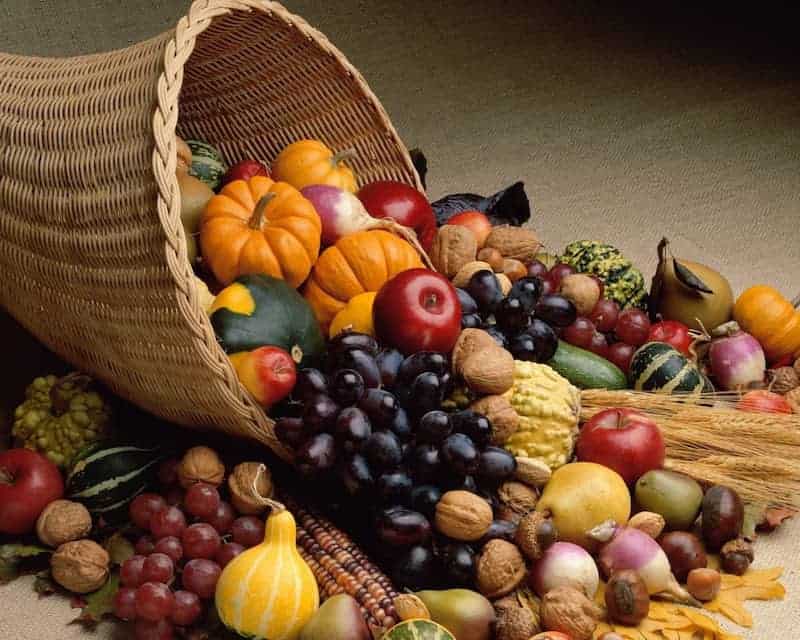 So, my Gr8 Friends, there in a nutshell, errr, a pumpkin shell, is how it all began!
And in case you haven't noticed, we LOVE pumpkin flavored goodies here at Great 8 Friends, from beverages to desserts! Here are some of our recipes. For more, just search "pumpkin" in the search bar.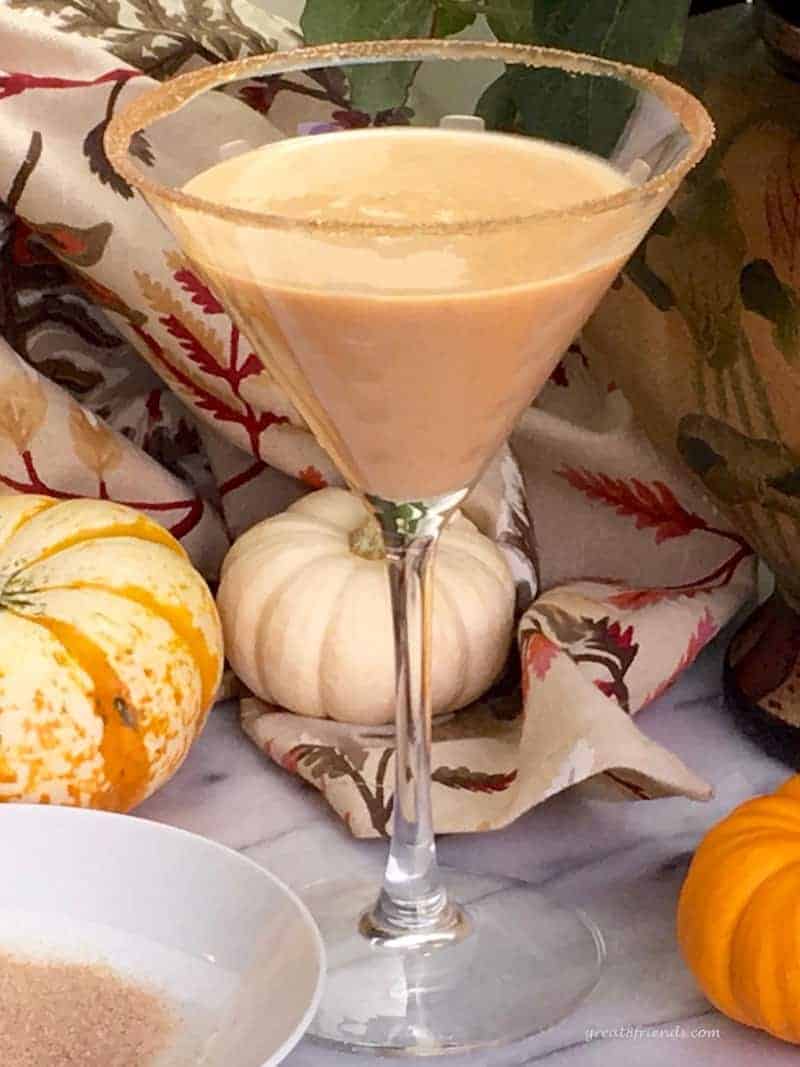 Pumpkin Irish Cream - That's right, a favorite Christmas beverage becomes a delightful pumpkin flavored drink.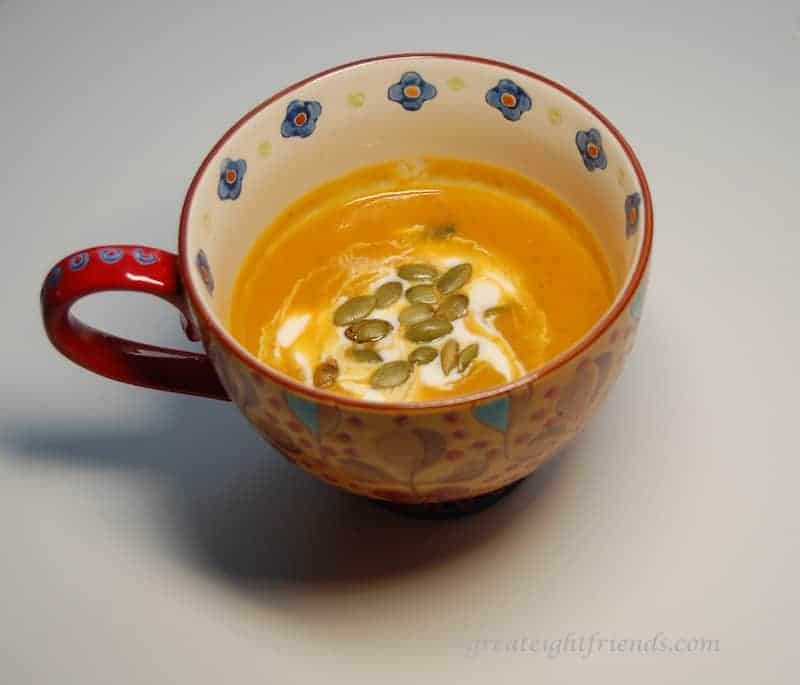 Spicy Pumpkin Soup - Perfect for a meatless meal on a chilly autumn day or as an appetizer at a holiday meal!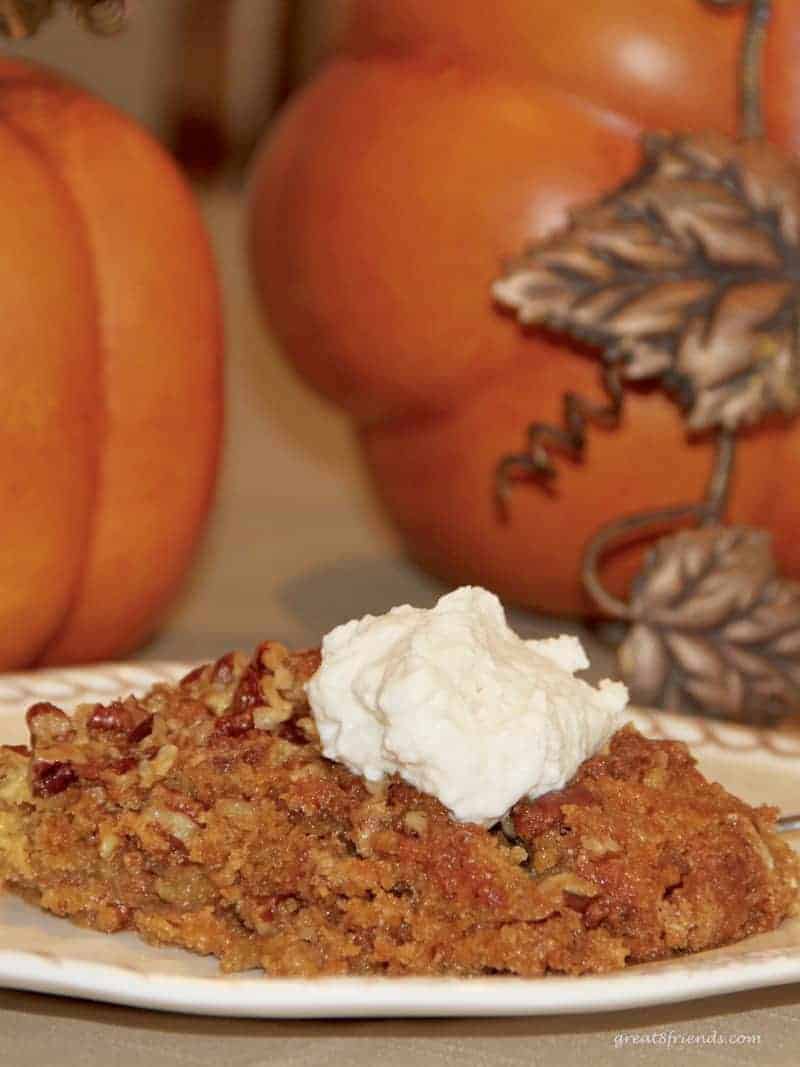 Pumpkin Pie Crunch - one of the easiest desserts to make...it starts with a cake mix!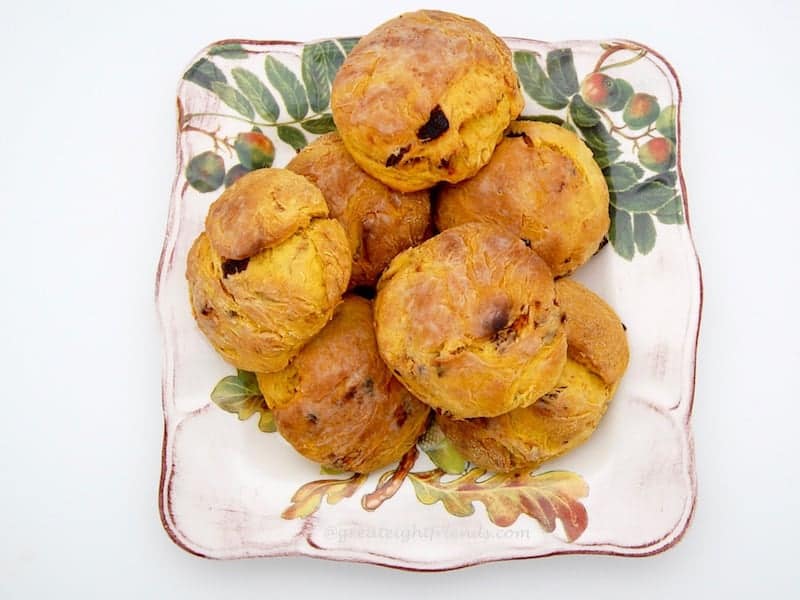 Pumpkin Biscuits with Maple Candied Bacon - Anything with MAPLE CANDIED BACON is on my list!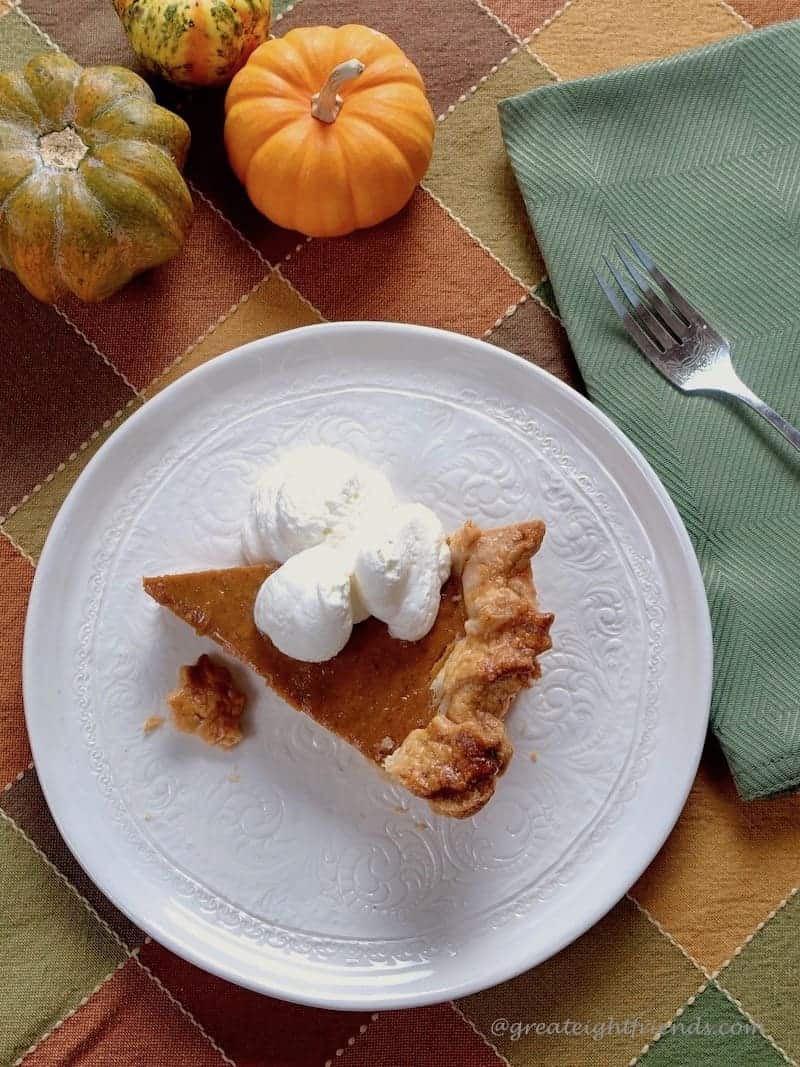 Perfectly Perfect Pumpkin Pie - the name says it all!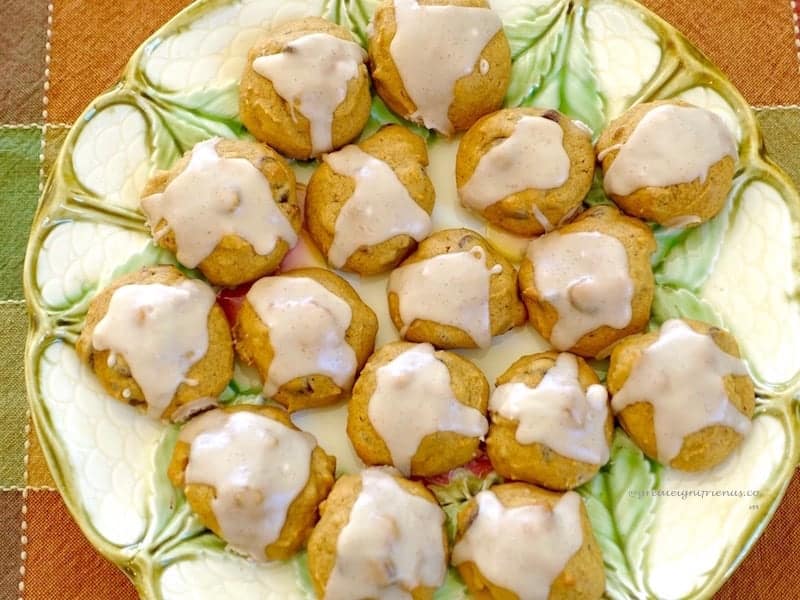 Pumpkin Cookies with Maple Glaze - tender chewy morsels of pumpkin-y goodness, and the recipe makes enough for a crowd!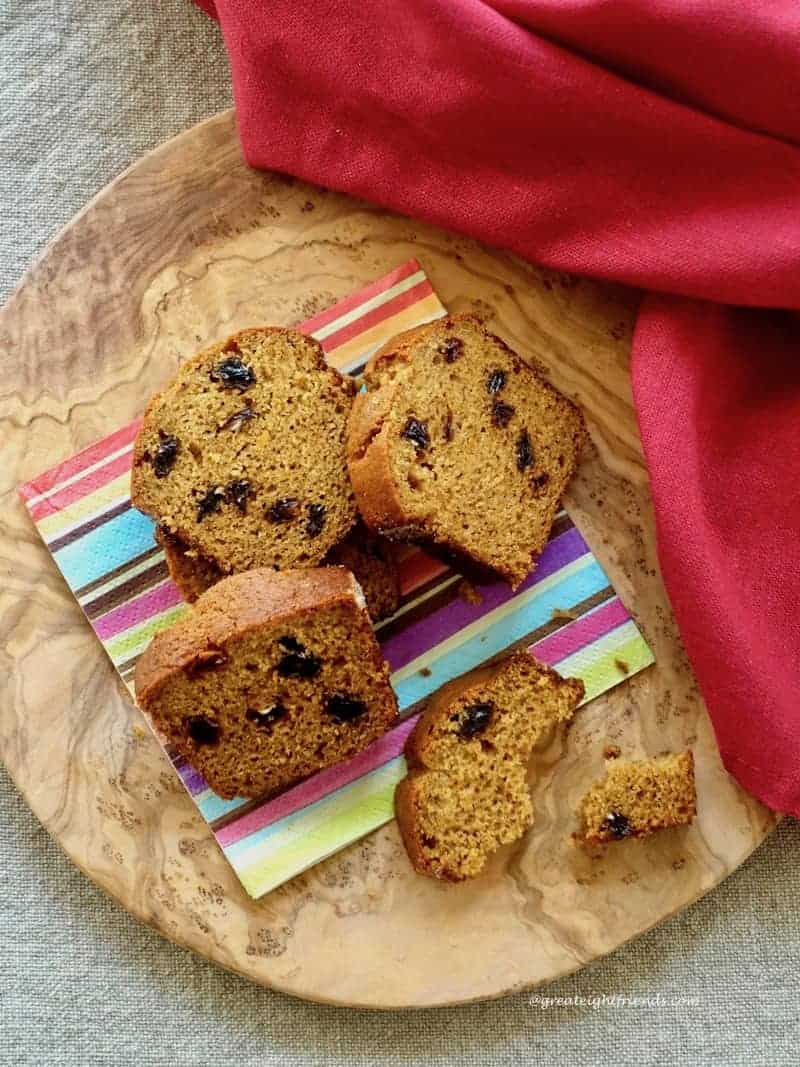 Roasted Pumpkin Olive Oil Quick Bread - Make this, you'll be glad you did!
Onward we go toward the holidays. Enjoy every moment!