Hot Havana in Miami is a fun and tropical dinner party theme. There are all sorts of easy and colorful decoration ideas and menu ideas!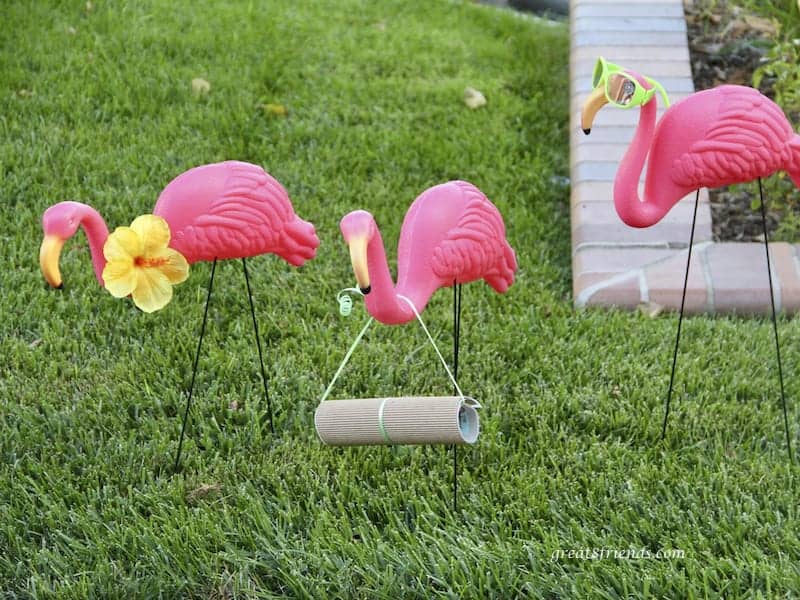 Normally, I'm sound asleep at 4 am, but on this particular morning I was skulking around my friends' front yards with a flashlight and an ice pick.
The flashlight allowed me to see while I used the ice pick to help with putting the legs on the pink flamingos.
This post contains affiliate links, which means we may make a commission at no extra cost to you should you click on the link and make a purchase. As an Amazon Associate we earn from qualifying purchases.
You see, pink flamingos shout "fun" and our Great 8 dinners are always a wonderful time, so we decided our dinner theme around pink flamingos.
And what better way to introduce the theme than to have flamingos deliver the invitations?
Usually the invites are delivered on a Sunday evening, but Vince and I thought it would be nice for the families to be "flamingoed" on Saturday morning. (Yes, "flamingoed" is a word.)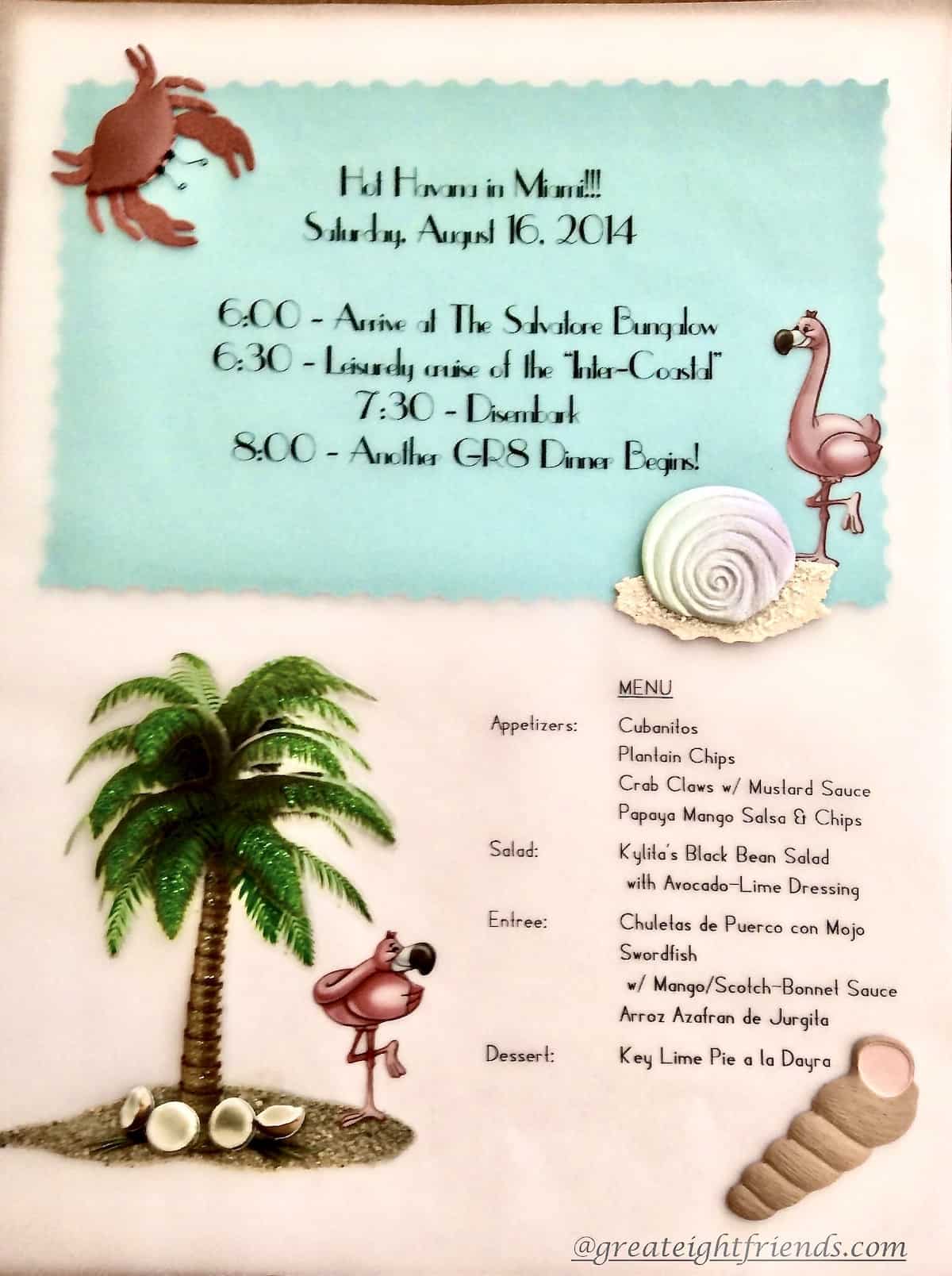 Vince actually came up with the theme of Miami, which, of course, meant Cuban food – hence the name, "Hot Havana in Miami."
The theme was set, ideas for decorations and the search for recipes began.
The flamingos would be center stage, along with a boat, an alligator, lots of fresh fruit and some very bright colors (which fit in well with my existing decor).
The Menu
We had to have Cubano sandwiches, but didn't want that to be the main course, so we decided to serve "Cubanitos" with plantain chips.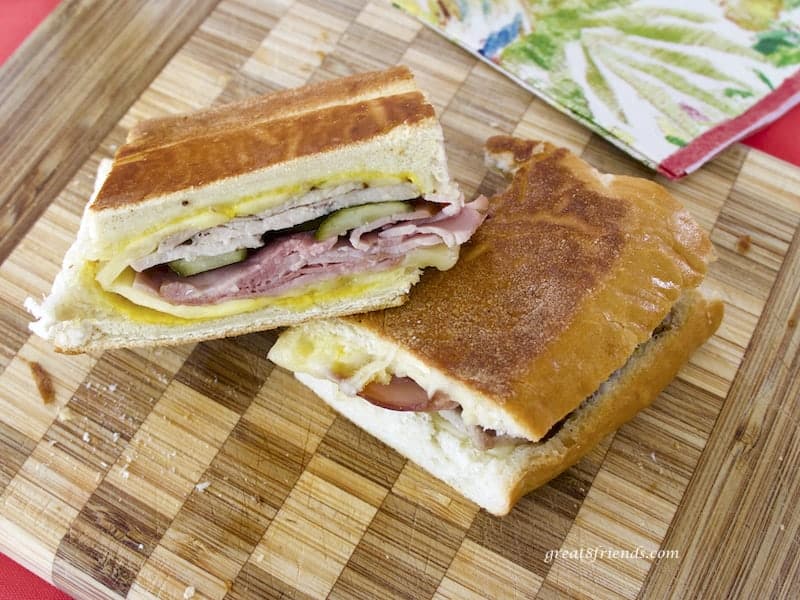 These were the appetizers during our mini-cruise on the "Intercoastal Waterway" (Actually Newport Harbor in Newport Beach) in a small electric boat.
I was so excited to serve the Cubanitos and wanted them to be as authentic as possible so I roasted the pork 2 nights ahead of time and made authentic Cuban bread the night before. (At the time, I worked full time so all the prep had to be done at night.)
The Cubanitos were complemented with some delicious Rum Daiquiris.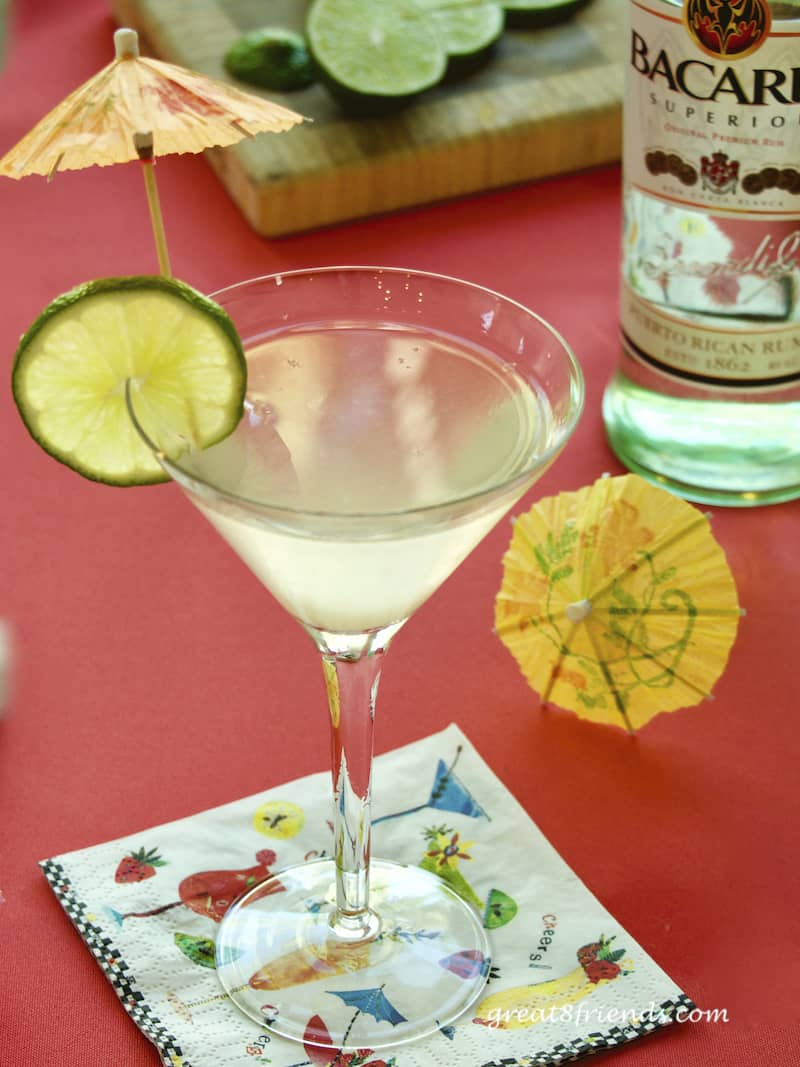 The day of the party the weather was perfect; Southern California actually had Florida style balmy weather.
It was the ideal evening for a cruise. Once back in port we enjoyed more appetizers on our patio with our flamingo friends watching over us.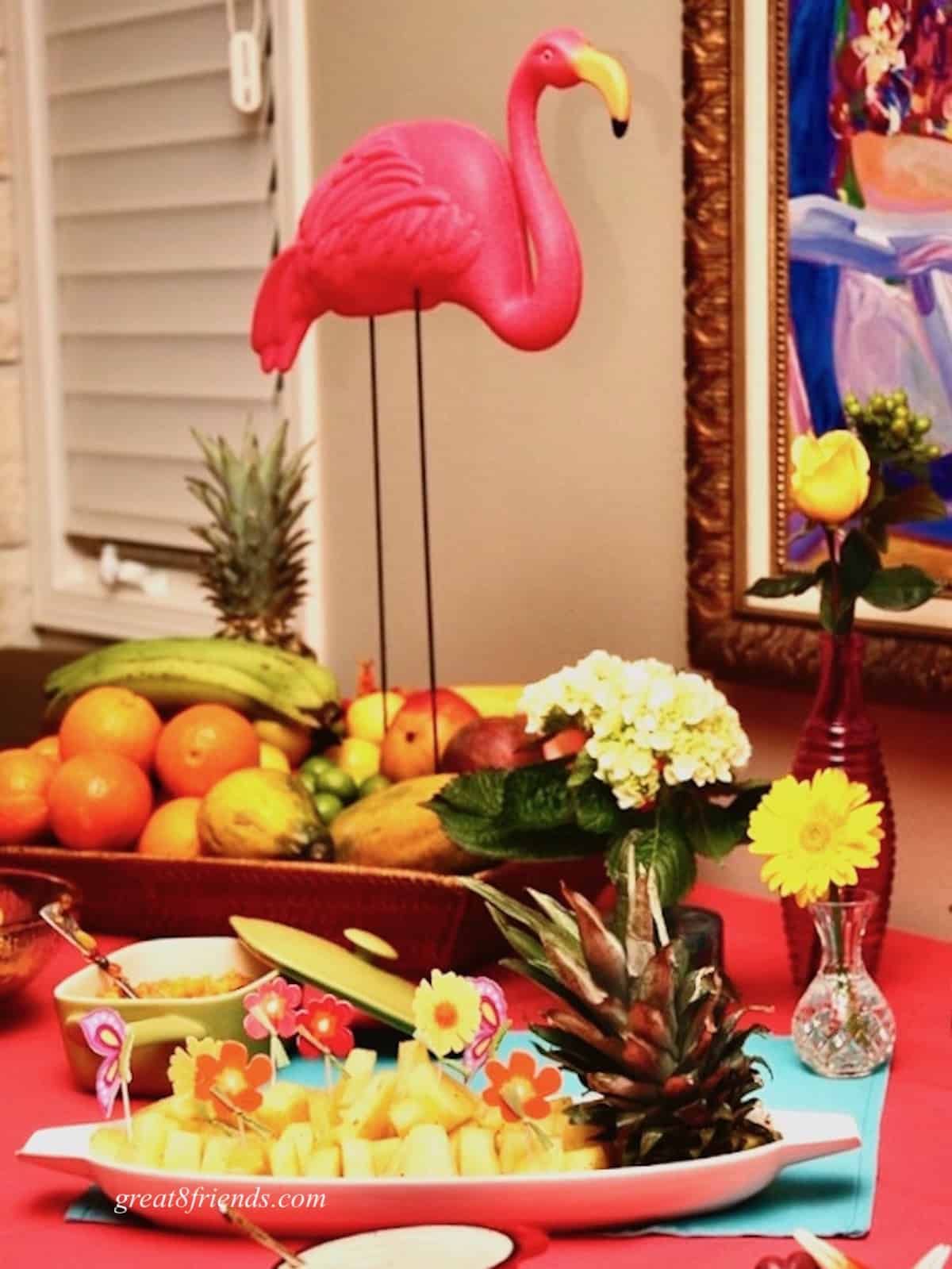 Hot Havana in Miami wouldn't be complete without Stone Crab Claws with a delicious Creamy Mustard Sauce. Rounding out the cocktail hour was Rum Marinated Pineapple (a new favorite of mine) and Papaya-Mango Salsa with Chips.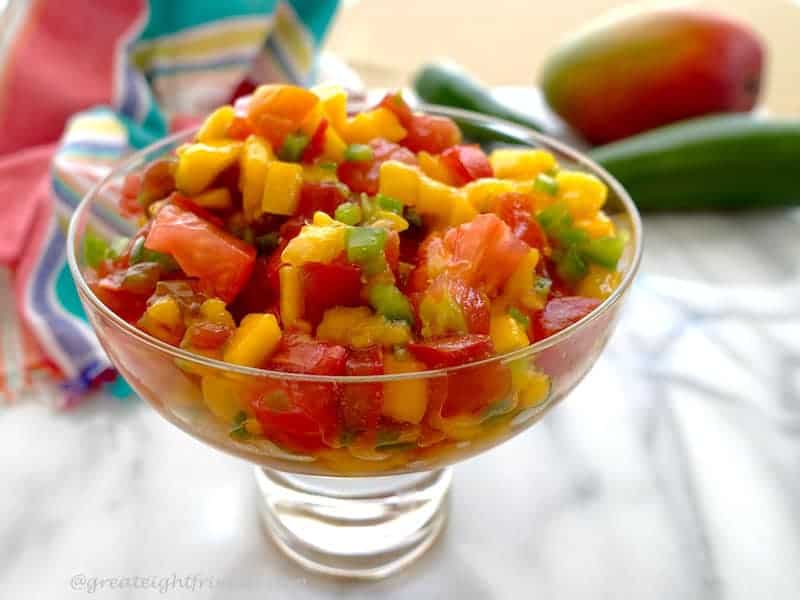 Thanks to Pandora, the Cuban music provided the atmosphere as the cooks shimmied their way around the kitchen.
Kyle assembled her Black Bean Salad, Vince fired up the barbecue, Jurga put her finishing touches on the rice, and I just danced, because what else does the hostess do when having 8 people for dinner?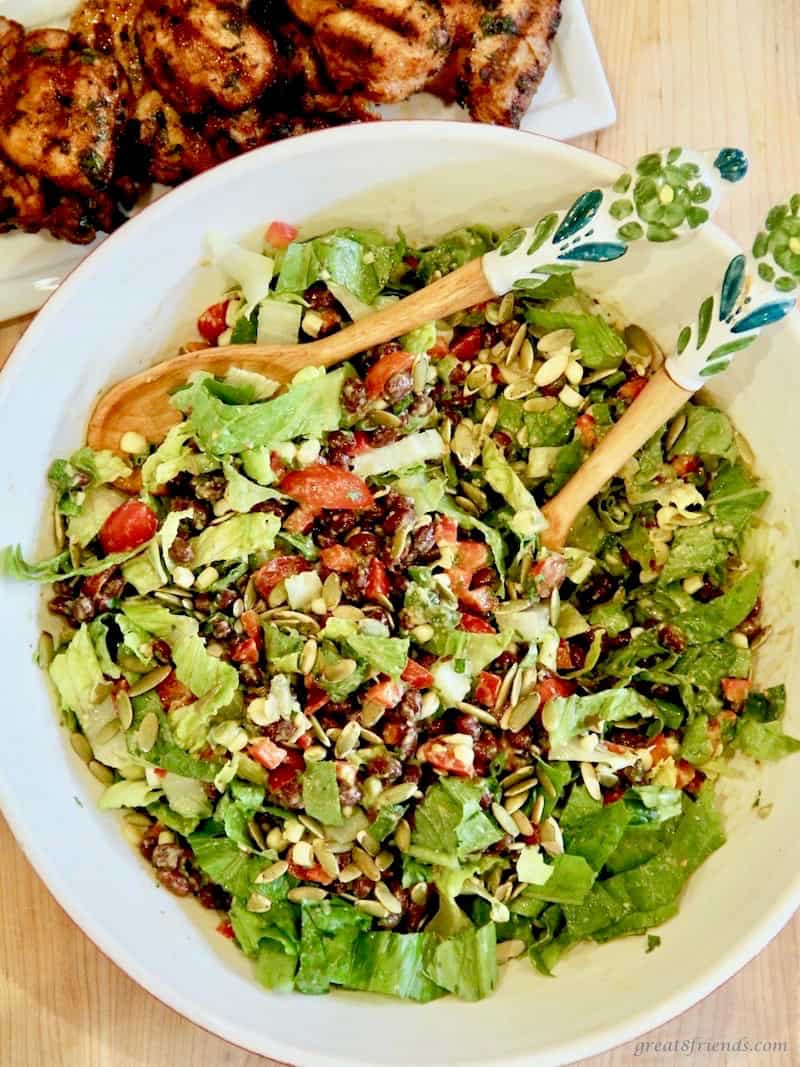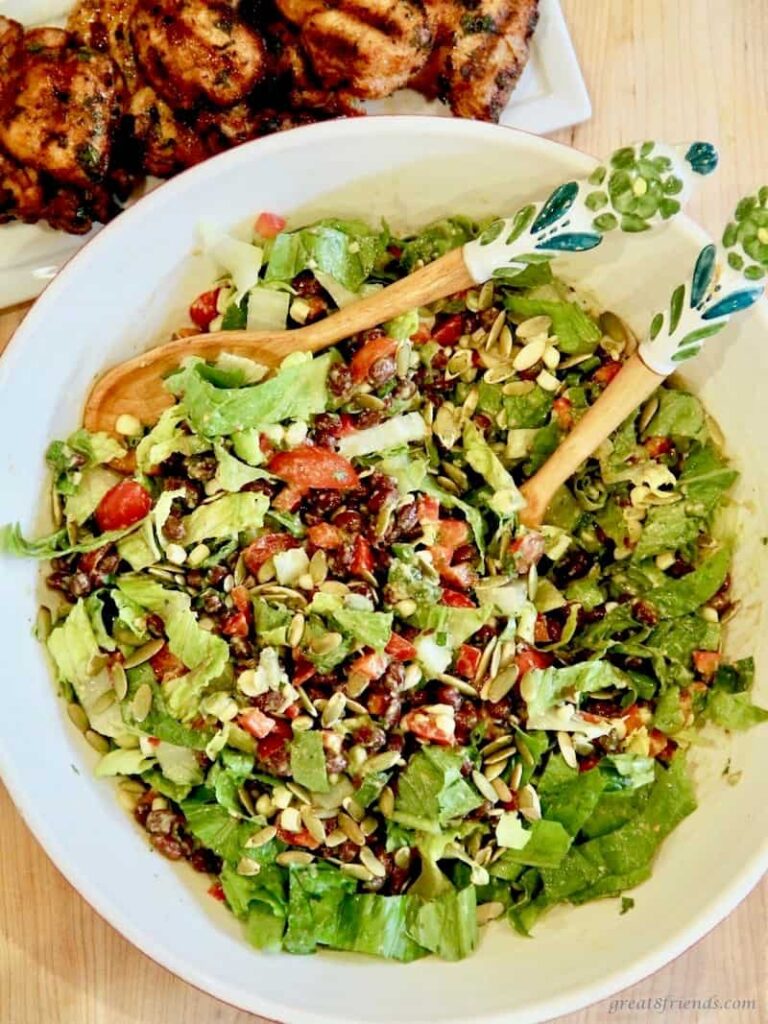 By this time, the sun had set and the candles were lit. Once seated under the globe lights our guests eagerly awaited the Swordfish with Mango-Pepper Sauce and the Chuletas de Puerco con Mojo (Pork Chops with Mojo), along with the rice, of course.
Debbie, who was in charge of dessert, didn't settle for making one 9-inch pie; instead she whipped up eight individual mini Key Lime Pies, all beautifully garnished and delicious!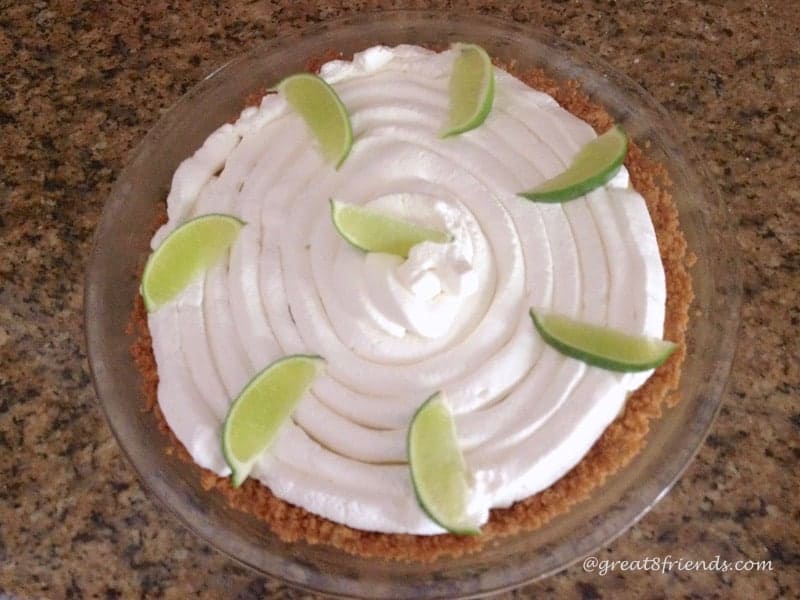 The Table Setting
I planted colorful flowers into a rectangular planter and inserted two flamingoes to watch over our festivities.
Then I folded the napkins a bit fancy. For the place cards I wrote the names on limes, easy peasy!
If you can see in the photo, I found inexpensive flamingo salt and pepper shakers! The perfect finish to the table.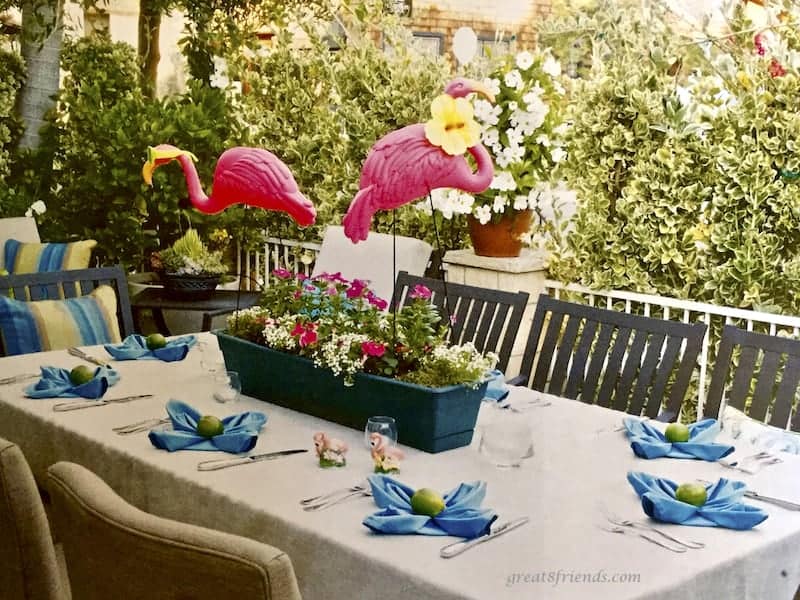 After dinner, the gentlemen enjoyed "Cuban" cigars on the patio, while the ladies exchanged small gifts as is their tradition.
We fell into bed exhausted, but happy to have spent another GR8 evening with such true friends.
Be a Gr8 friend and let us know if you re-create this theme in your own backyard!
Originally published in the Spring 2015 issue of Where Women Cook magazine.
HOT HAVANA IN MIAMI
Invitations:
The main part of the invitation was the flamingos. The plastic flamingos were ordered from Amazon.
I got 3 for each invitation (9) plus 3 more for decoration during the dinner at our house. For each lawn, one flamingo had a silk hibiscus flower and one flamingo was wearing sunglasses. I love my hot glue gun!
The sunglasses were the very inexpensive ones found in the party favor section of the local party store.
Then I bought some Florida style stickers, corrugated scrap book paper, some colored card stock and vellum.
I printed the invitation details, including the menu on the colored card stock, then laid the vellum over that and added the stickers. (See photo above). Then they each got rolled up, secured with ribbon, and hung around the neck of the third flamingo.
Menu:
Appetizers
Salad
Main Course
Dessert
Decorations:
This is always my favorite part. Before you buy anything, check out what you already have. Start with the color scheme. Do you have any tablecloths or place mats in those colors? How about serving dishes, vases and candle holders?
Since I was starting with the flamingos everything else fell into place fairly quickly and I didn't have to spend a lot of money. I did buy a coral colored tablecloth to pull it all together, but since we live by the beach, that will get used again and again.
For the dining table centerpiece I used an oblong planter box and planted colorful small flowering plants, then I stuck two of the flamingos into the dirt. That was easy! The planter is still beautiful in my yard. (Without the flamingos!)
The appetizer table also got a flamingo, but for the main part I used a lot of tropical fruit piled up. Then I put fresh Gerbera Daisies in some colored glass vases that I had found on clearance for a dollar each, added candles and, Voilà! a beautiful, inviting table.
Gr8 Do-Ahead Tips:
As soon as you know your theme
Start scouring your local stores for clearance items in your color scheme. You'd be surprised what you can find!
One Week Ahead:
Plan your table setting; iron or steam tablecloths; take out serving dishes that will be used.
One to Two Days Ahead:
Make the centerpieces. Set your table. If you are eating outside, this will have to be done the day of, but you can count out the flatware and dishes and make sure you have everything you need.
If you take care of the table settings and decorations ahead of time, you can concentrate on cooking the final two days. The Gr8 Do-Ahead tips for the recipes can be found on those specific posts.