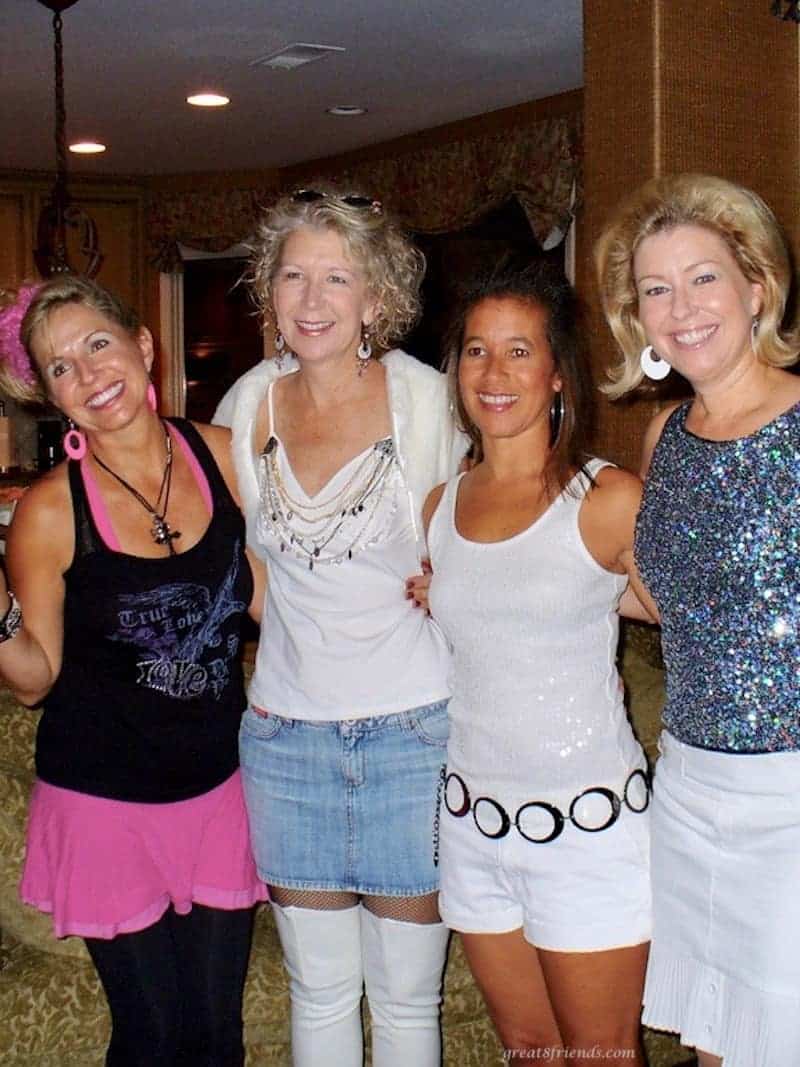 The Hard Rock Cafe is a haven for fans of music, food and great times. As fans for many years ourselves, Tim and I decided this would be a unique and lively Great 8 Dinner theme. We hosted this dinner 10 years ago and had fun organizing the invitation, the food and the ambiance for our very own Streit Rock Cafe.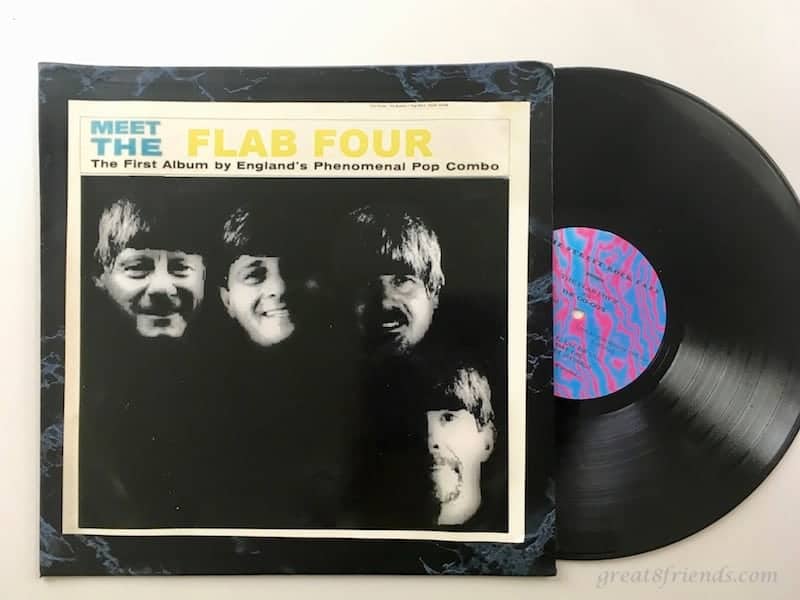 First, the invitation. Remember LPs? Well, we had some in our attic, so we chose a few that we didn't want to keep in our collection. Since our theme included rock music, the album covers were perfect for our invites! We needed three; one for each couple. The front of the album invitation was a mock up of the cover photo of the Beatles first album, "Meet the Beatles." We switched the faces of the Fab Four with Tim, Vince, Joel and Phil and renamed the title "Meet the Flab Four."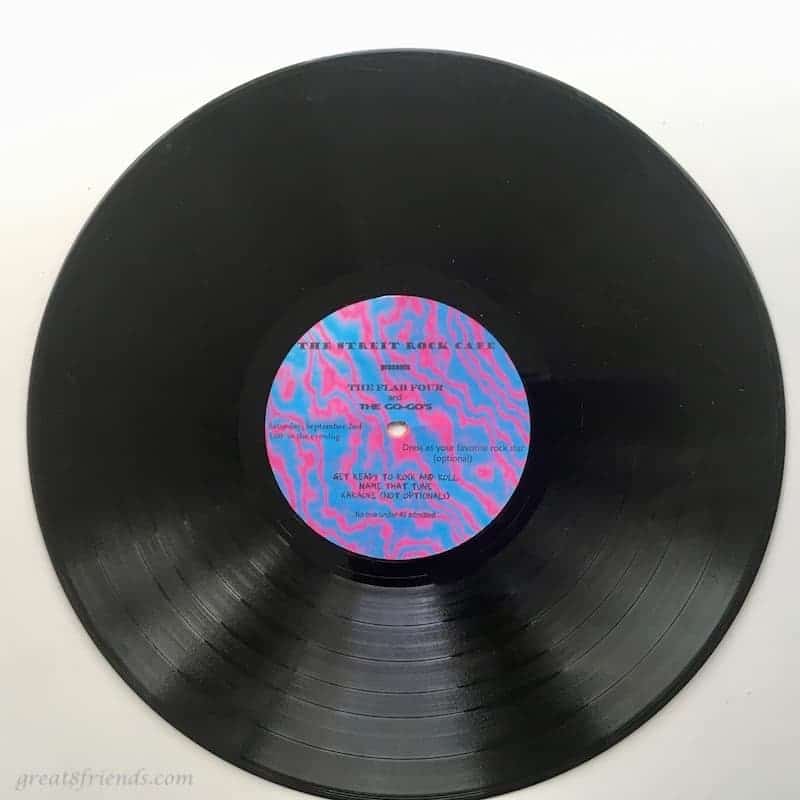 The inside disc had the details of the evening with an added option to "dress as your favorite rock star."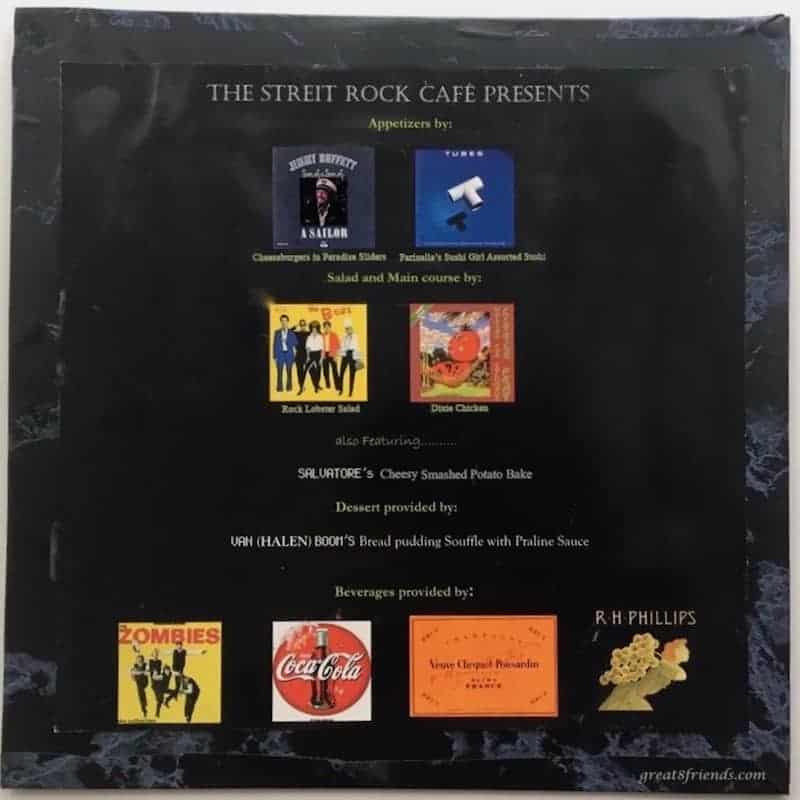 The back of the album displayed the menu with photos of album covers of the 70s and 80s. The titles of the dishes corresponded to a song from the albums. For example, we served Cheeseburgers in Paradise (Jimmy Buffett) sliders and Sushi Girl (The Tubes) sushi for appetizers; Rock Lobster (The B-52s) salad and Dixie Chicken (Little Feat) served with Cheesy Smashed Potatoes as a main course. All menu items were served on small plates. Dessert was Bread Pudding with a Praline Sauce. Yum!
Now the decorations to simulate a rock bar/cafe. On the family room wall, we hung posters that we purchased from Amazon of rock stars as well as an electric guitar.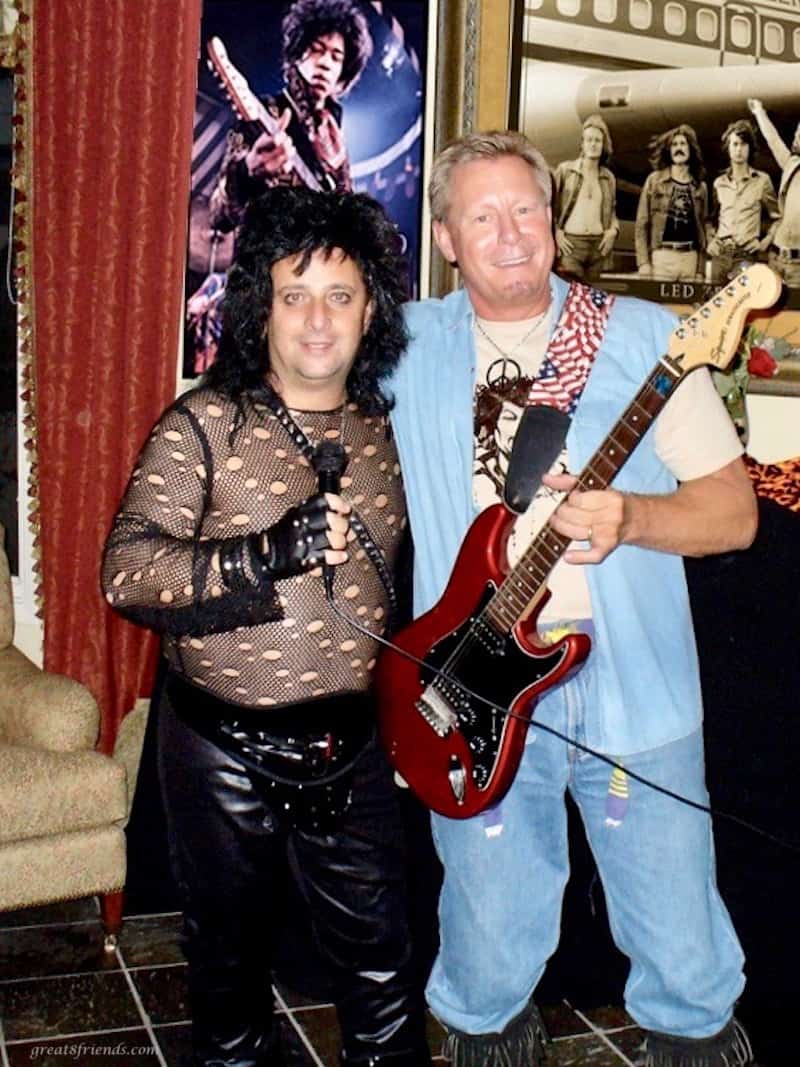 We moved the furniture out and brought in pub tables draped with a flame-patterned fabric purchased at Joann Fabric. We borrowed a karaoke machine to have as entertainment for later in the evening.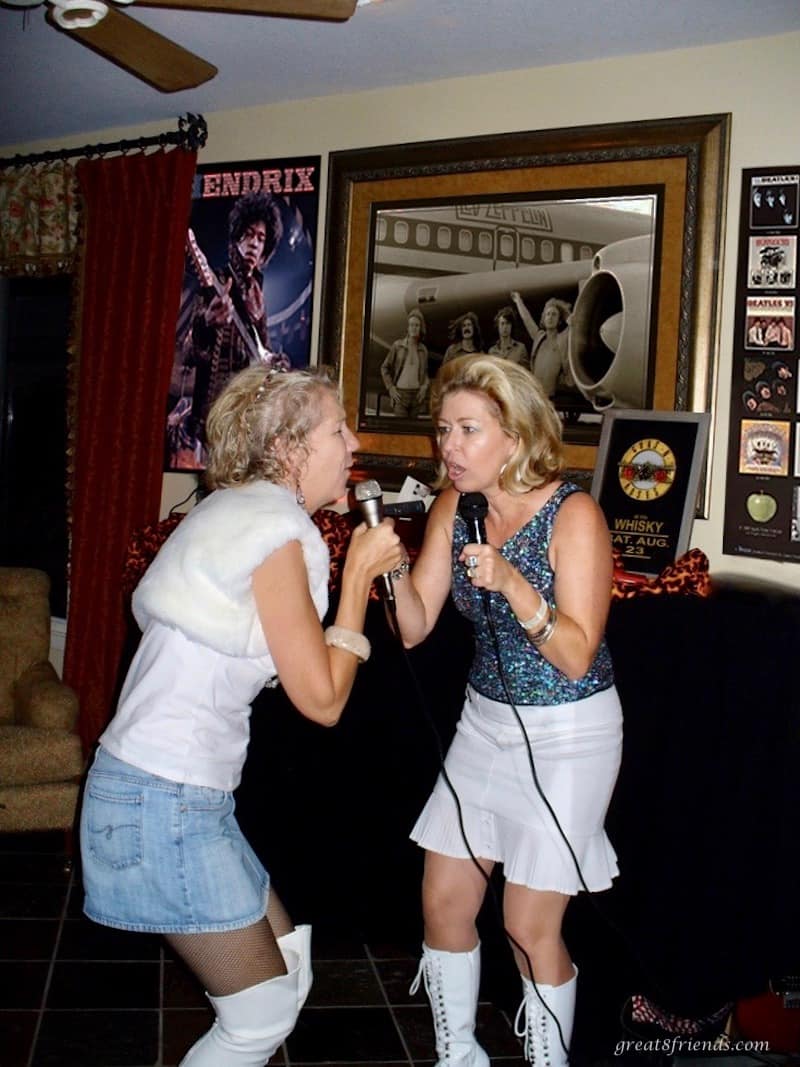 True to Gr8 fashion, everyone did come in costume, and what fabulous costumes they were! The guests included Elvis, Alice Cooper, Nancy Sinatra, Jimi Hendrix, Cyndi Lauper, Tina Turner, Lou Reed and a groupie!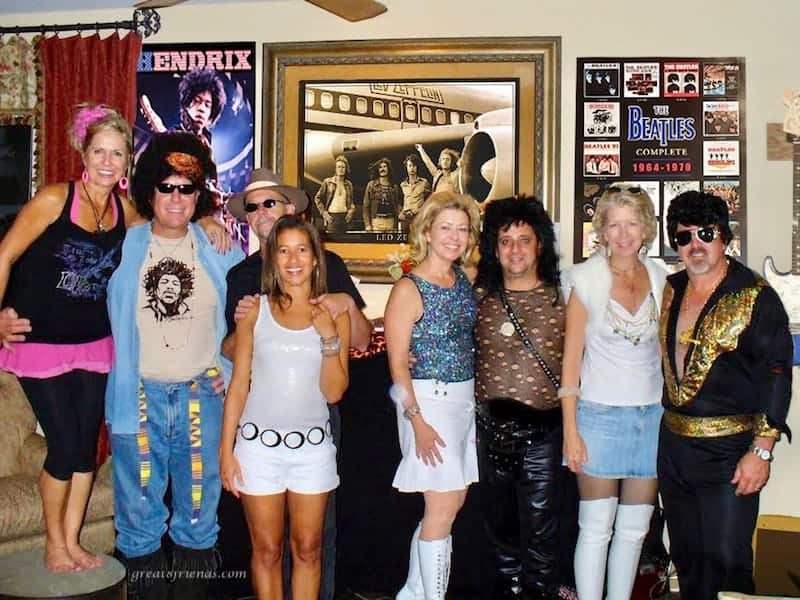 The evening was a blast especially when we took turns belting it out on the karaoke machine. It appears everyone thought they had a great voice (not!).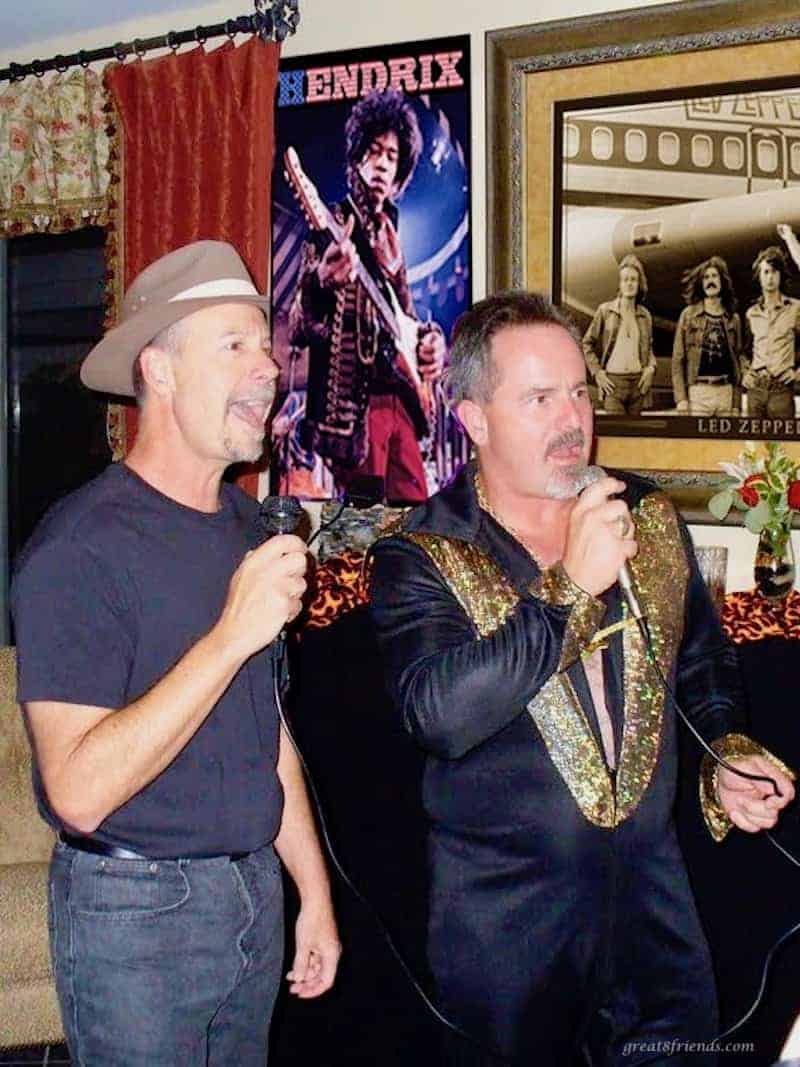 For those who enjoy rock music, singing, and delectable eats, this fun party idea is for you!