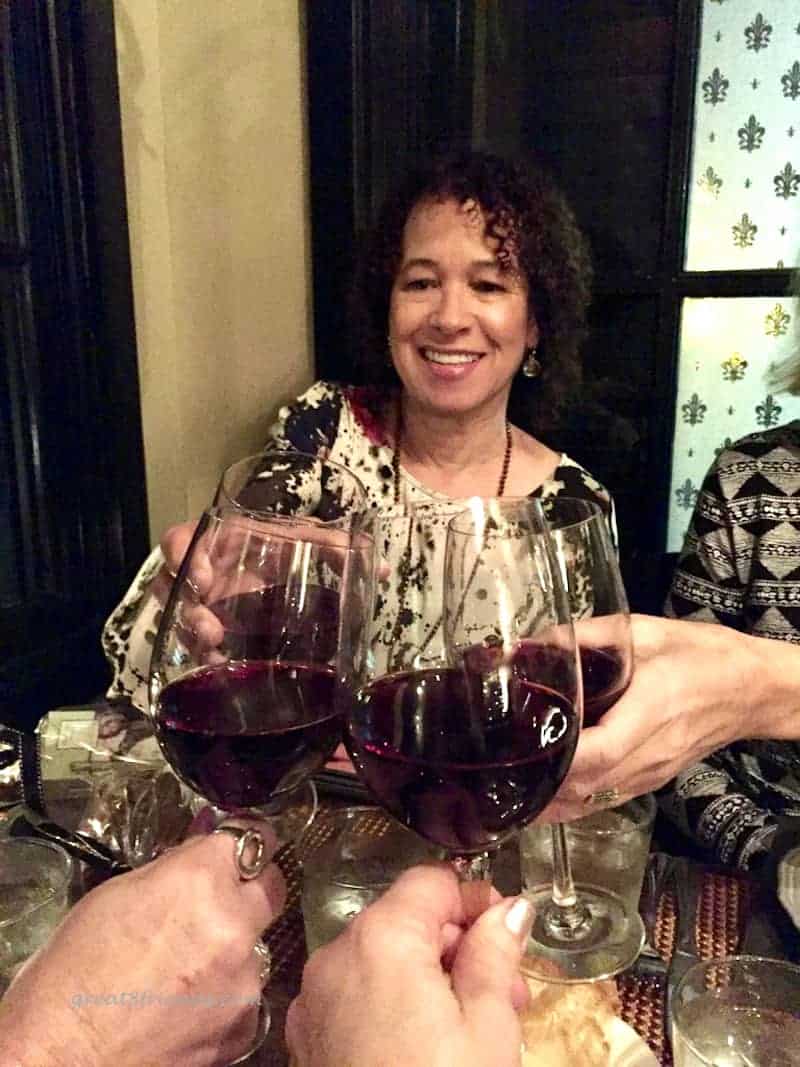 The best thing about getting older is eating cake and celebrating!! Since we love to celebrate, we chose Roux Creole Restaurant* as the site of our latest soirée. Debbie was having a birthday and when that happens we look for the quaintest, cutest new restaurant around. This year, Roux won! It's a creole restaurant located in a 1939 building in the heart of Laguna Beach, California*.
*Sadly, since publication of this article Roux Creole Restaurant has closed. We had a Gr8 time, but unfortunately, will not be able to revisit this fabulous experience.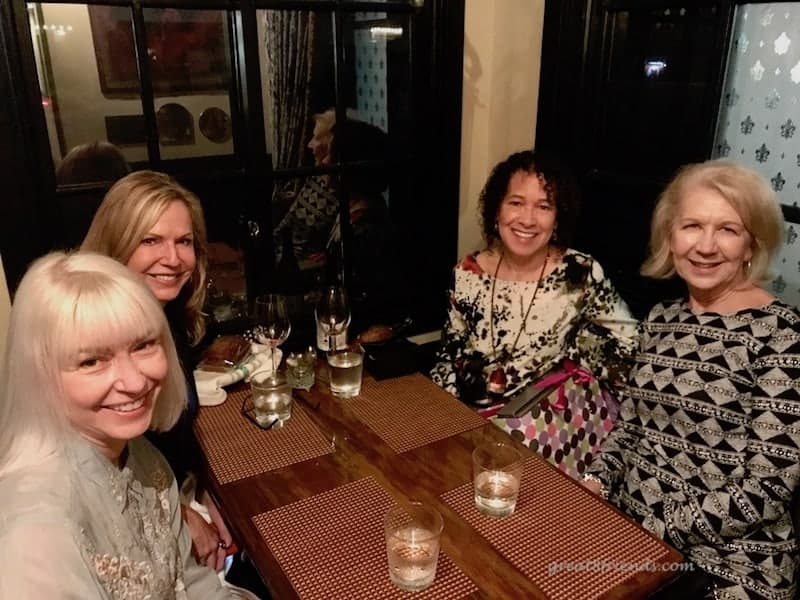 The moment we walked through the door we were transported to early 20th century Louisiana. We were seated in the front booth which is a private cozy corner, perfect for our little party of 4!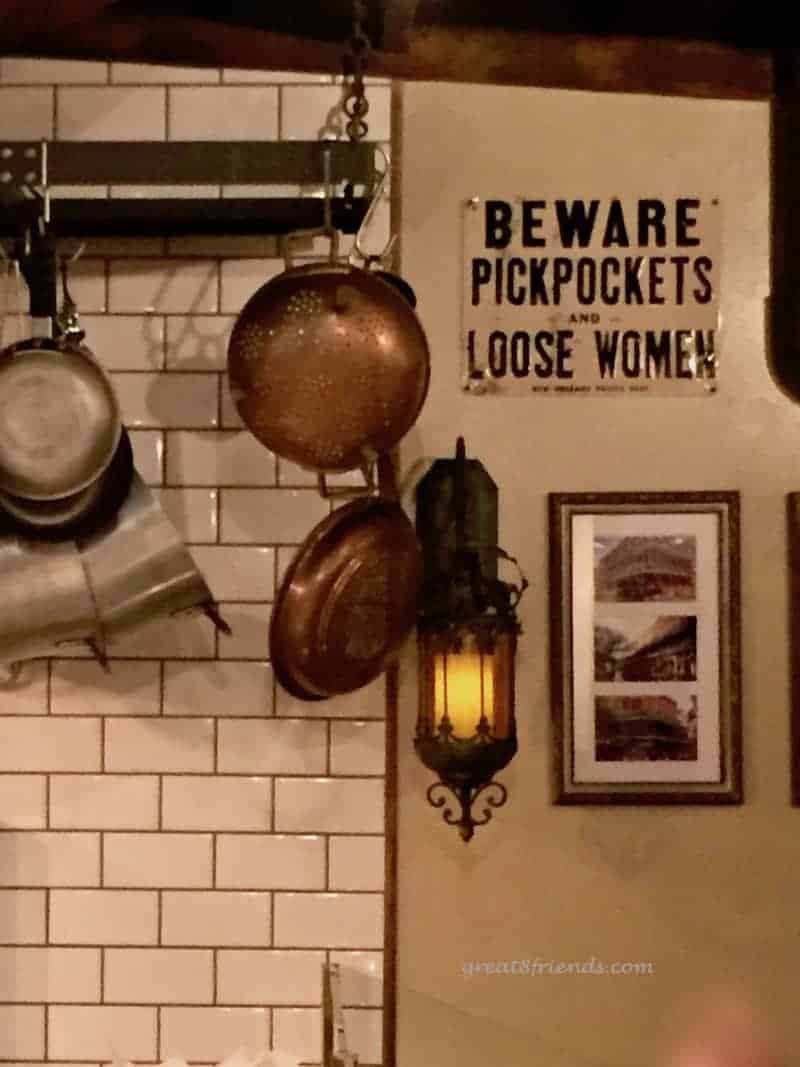 The signs admonished us to beware pickpockets and to "Let the Good Times Roll"!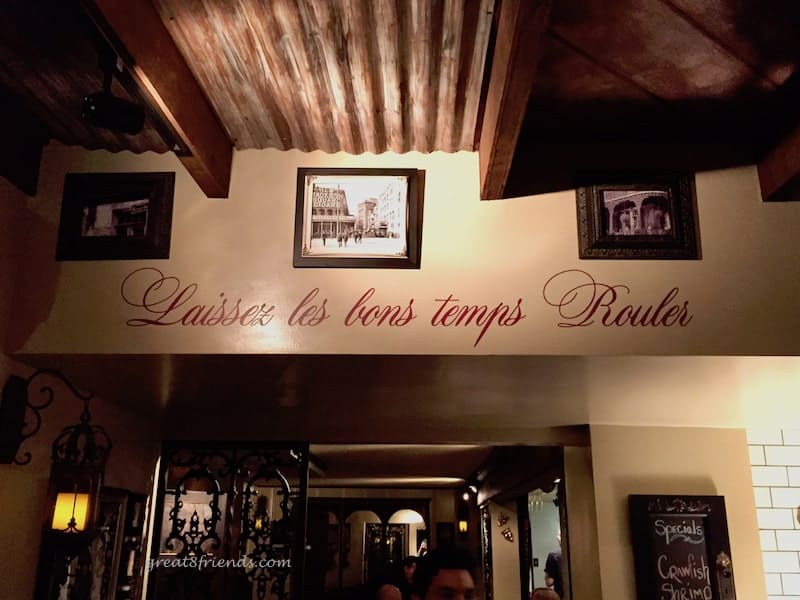 And so we did!
If you find yourself in a southern restaurant, the grits are a must; so we immediately ordered the Shrimp & Grits as an appetizer to share.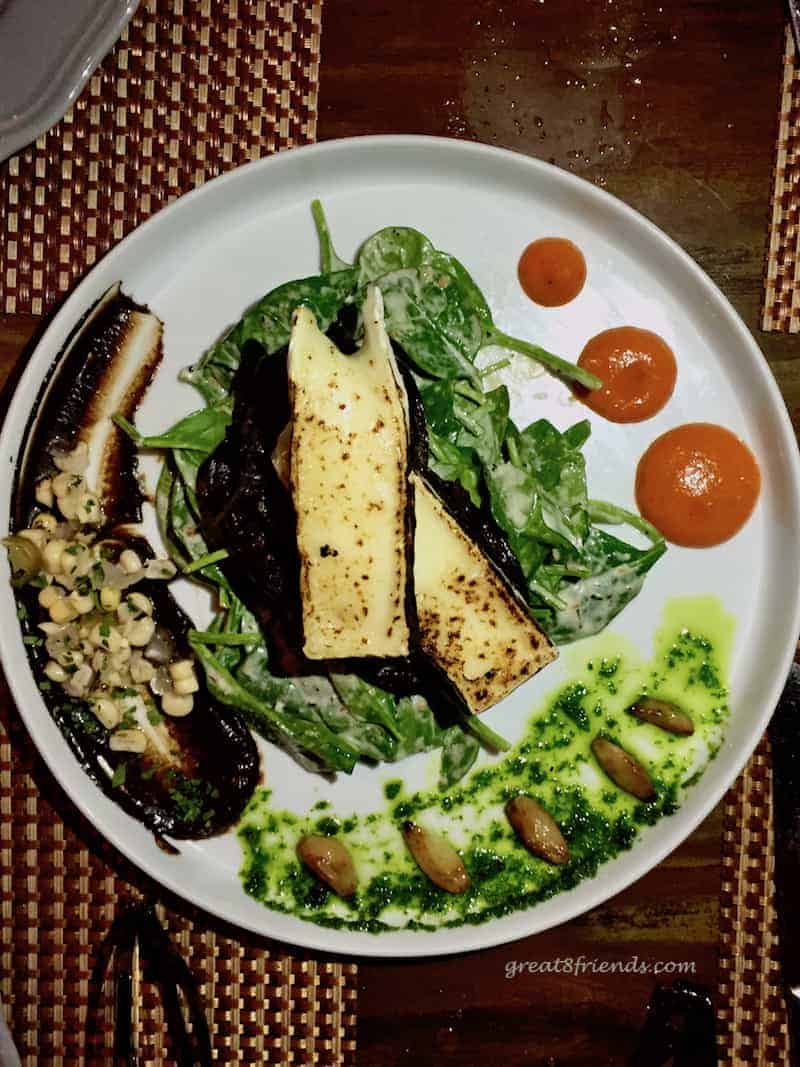 The Garlic Salad contains many of Debbie's favorite ingredients so that was next at the table. It was a wonderful presentation with eggplant, spinach, melted brie and roasted garlic. And so beautiful, like a sculpture we could eat!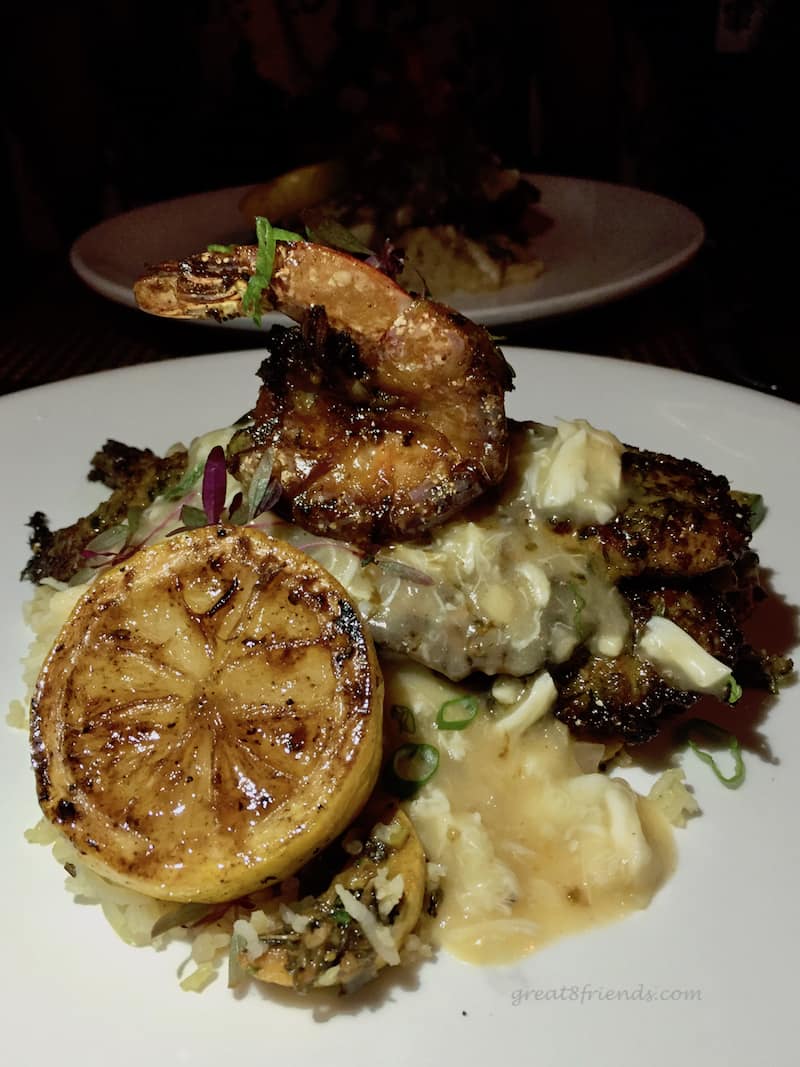 Since the ROUX Catfish is the specialty of the house, Debbie and Jurga both chose that dish. And how pretty it was! It tasted as good as it looked.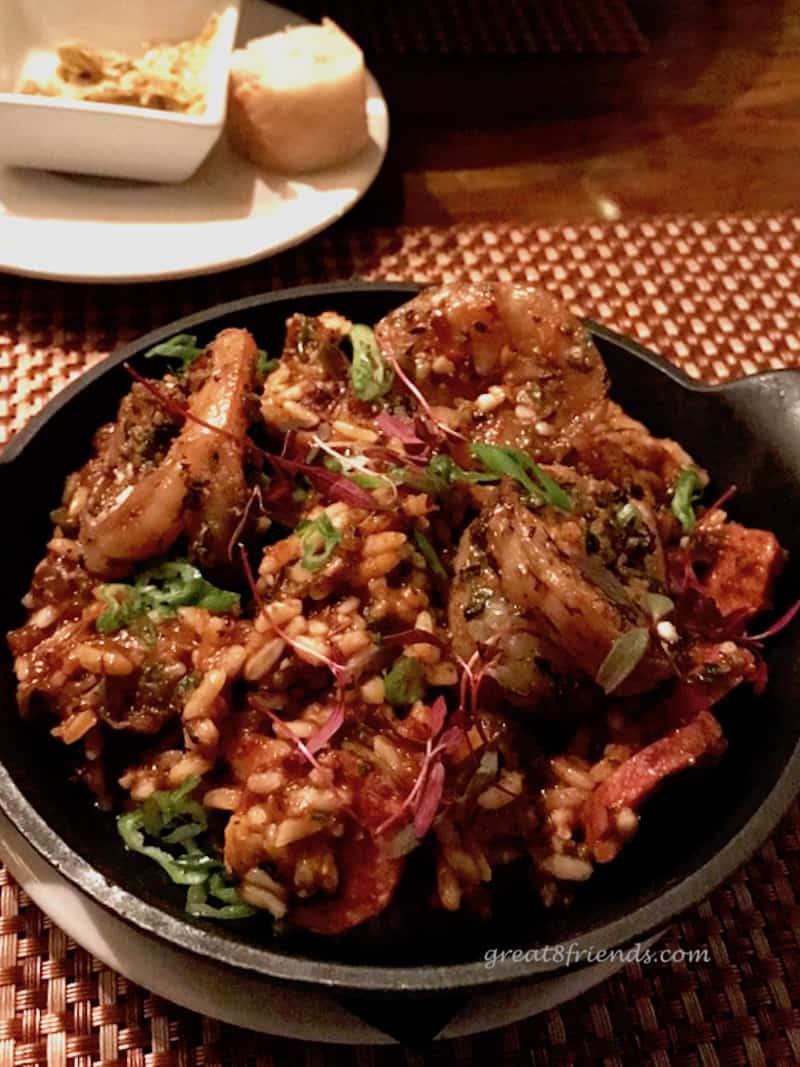 Kyle ordered the Shrimp Jambalaya, a side dish, but plenty big enough for dinner after an appetizer and a salad...and before dessert!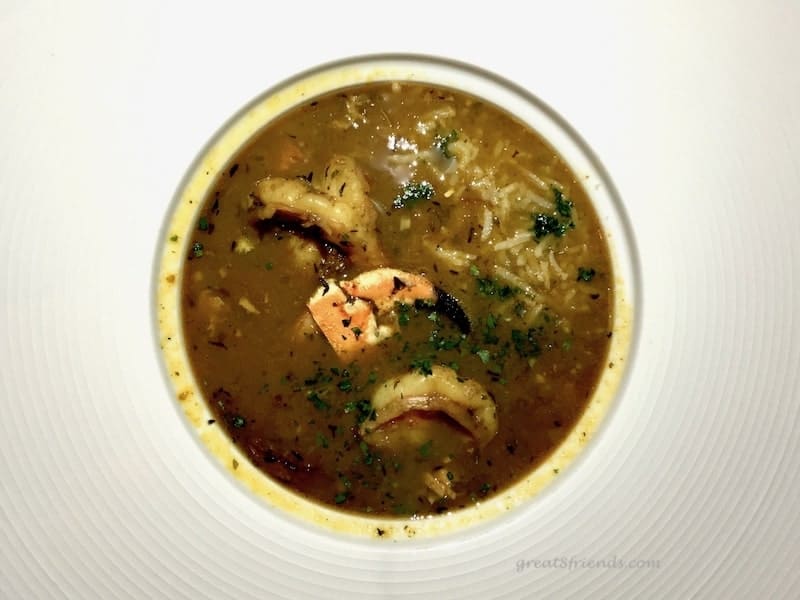 I had the Seafood Filé Gumbo, a rich, delicious broth-y mixture of seafood, vegetables, and rice. My favorite part was dipping the bread into the soup. I love the seafood, but that roux based broth is rich and warming and amazing.
And next up is, of course, the birthday dessert! Or in this case, desserts!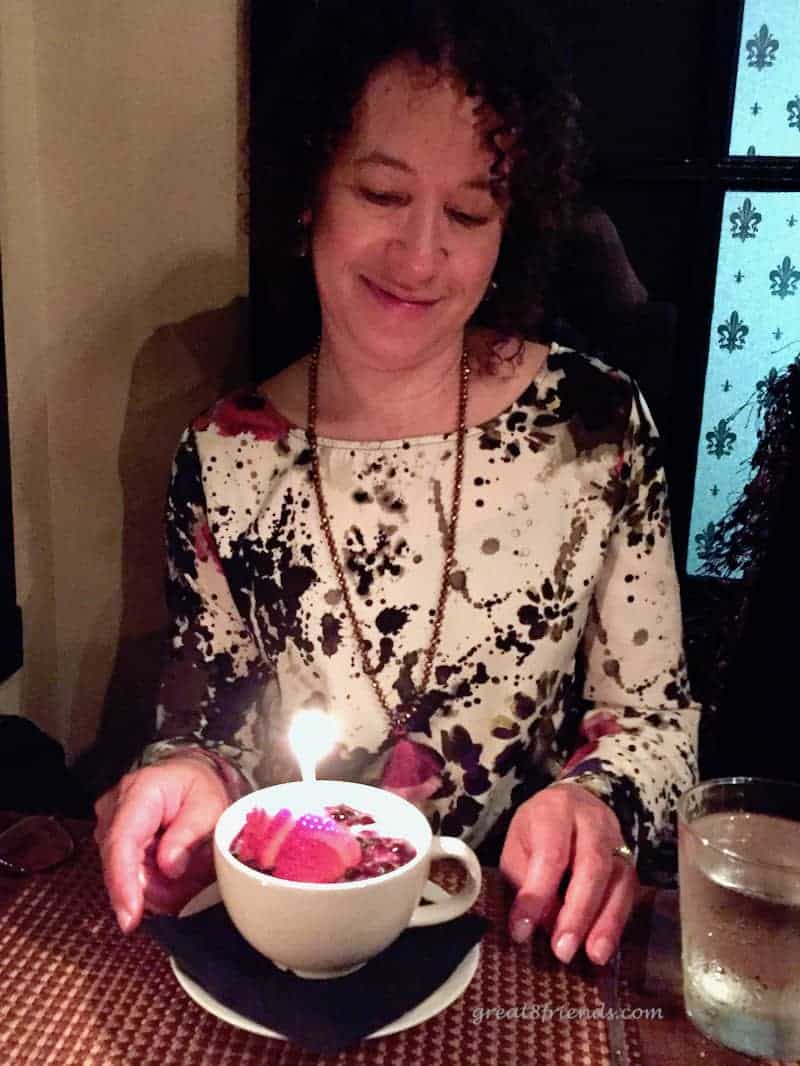 Debbie loves uniqueness in all things so she wanted to try the Blueberry Bacon Goat Cheese Cobbler. The server said it's not for everyone, but Debbie was ready for a new experience on her birthday. If you like the idea of bacon and goat cheese in a sweet dessert, then this may be the dish for you! Debbie loved it!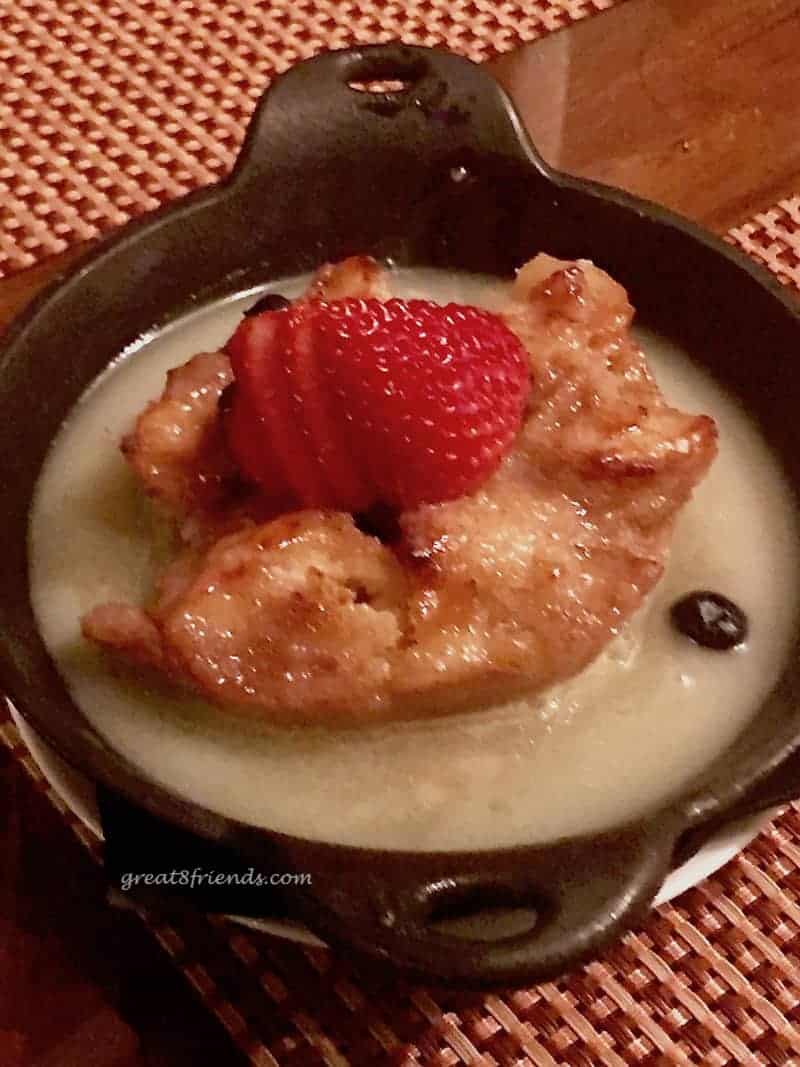 We also ordered the Bread Pudding with Bourbon Sauce, because...Bread Pudding! We love bread pudding here at Great 8 Friends (try Kyle's!) and this one delivered.
The next time you are planning to be in Laguna Beach, try Roux Creole Restaurant. Even if you don't have a special occasion, you will feel like it is! Even the bathrooms are fun!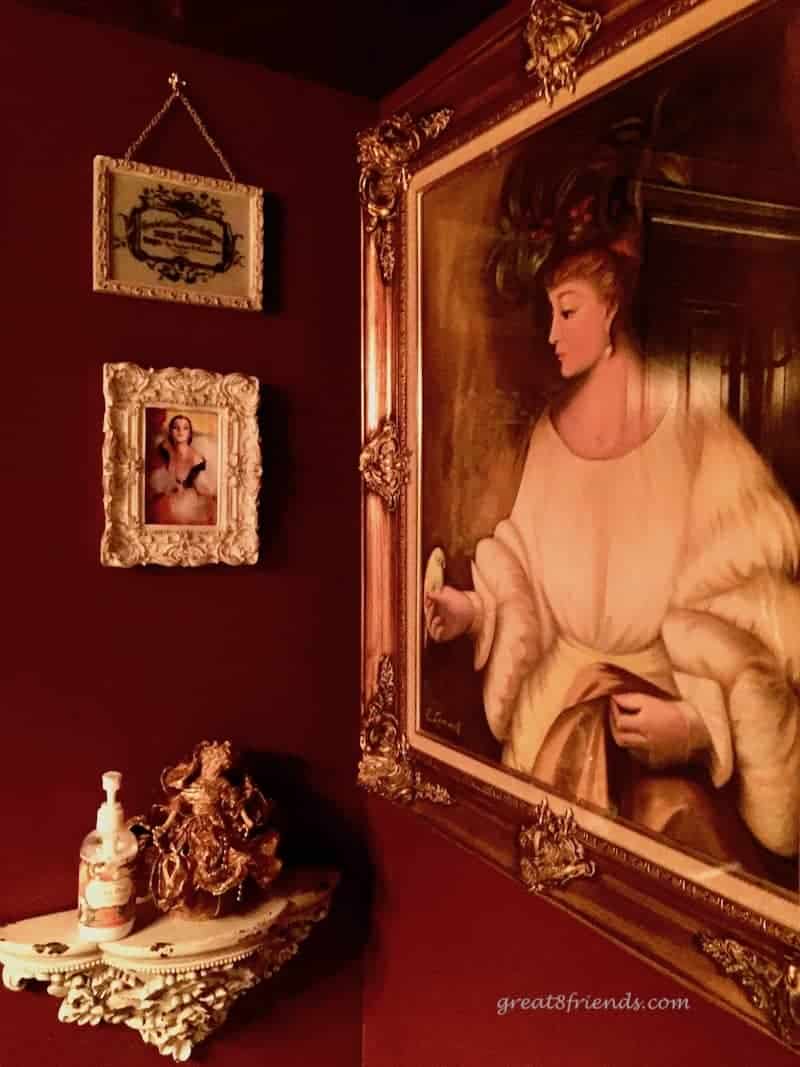 SaveSave
SaveSave