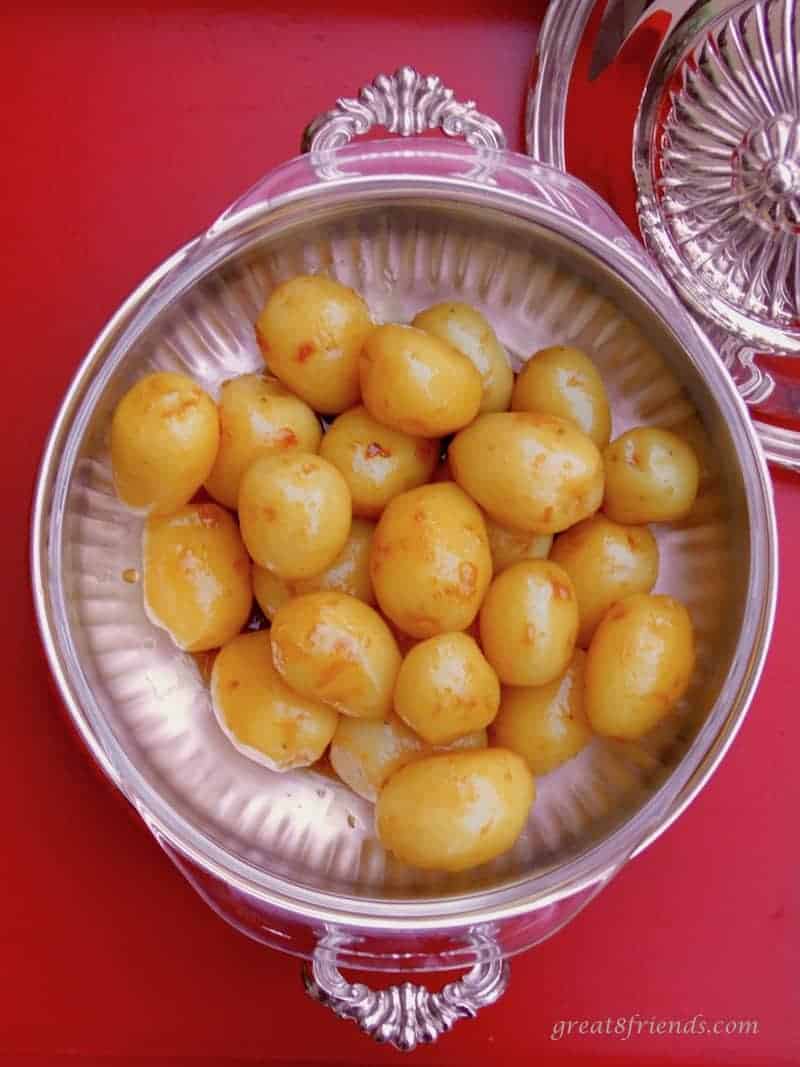 How exciting! We were invited to a Danish Christmas dinner, a Gr8 theme we had not yet experienced. As you probably know by now, when we receive our Gr8 invitation, we are always excited to find out what dish each couple will contribute to the meal. For me this time it was Caramelized Potatoes known in Denmark as Karamelliseret Kartofler!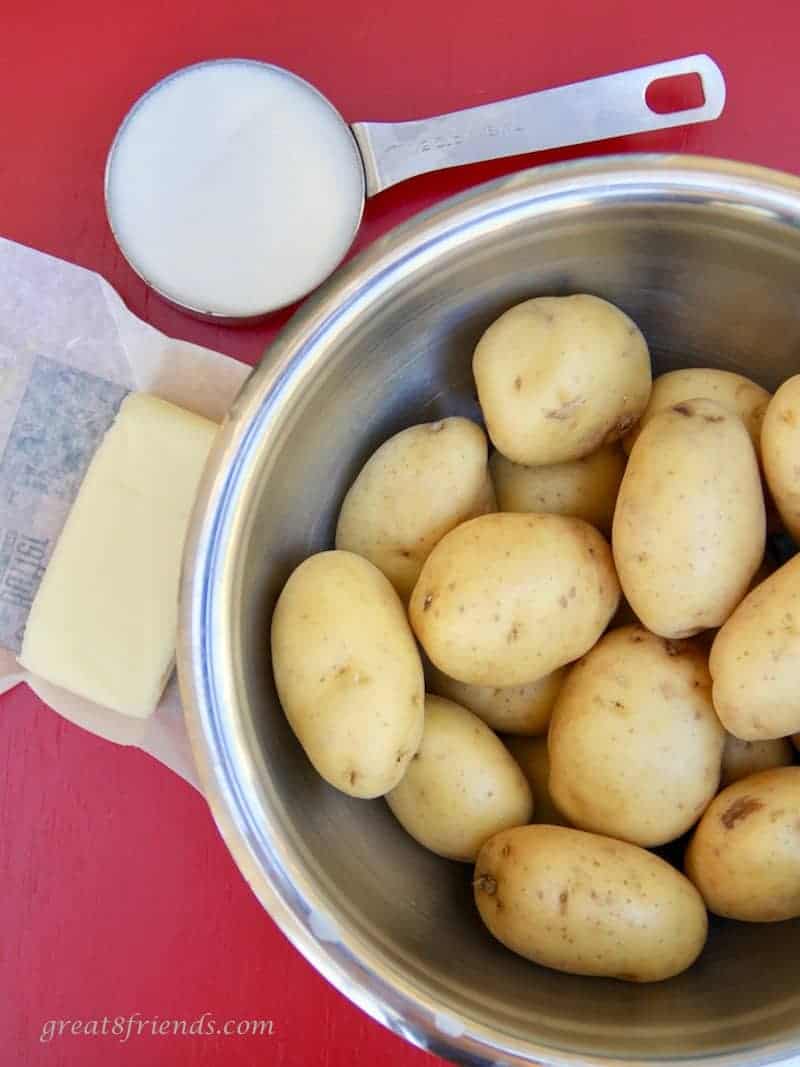 I was immediately intrigued and jumped on my computer to research this traditional Danish dish. After reading several recipes it was obvious that this would be easy to prepare. It includes only three ingredients and can be started the day before by boiling and peeling the potatoes. And...potatoes cooked in sugar and butter! Count me in!
We've had sweet potatoes but not potatoes covered with sweetness! I couldn't imagine how that would taste! Well, let me tell you that they are absolutely delicious!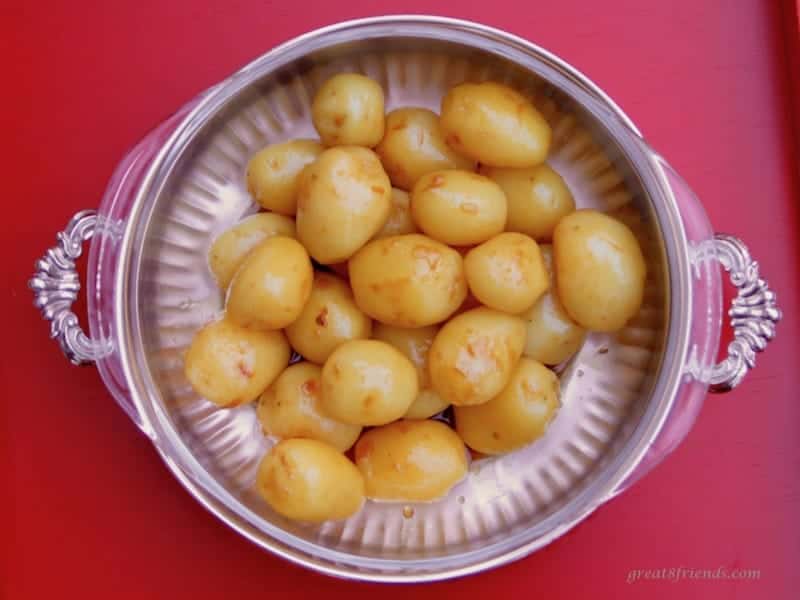 They do have only a slightly sweet flavor and combined with another traditional recipe that Debbie brought, Red Cabbage (Rødkål), I became a believer! I could make a meal out of just these two dishes!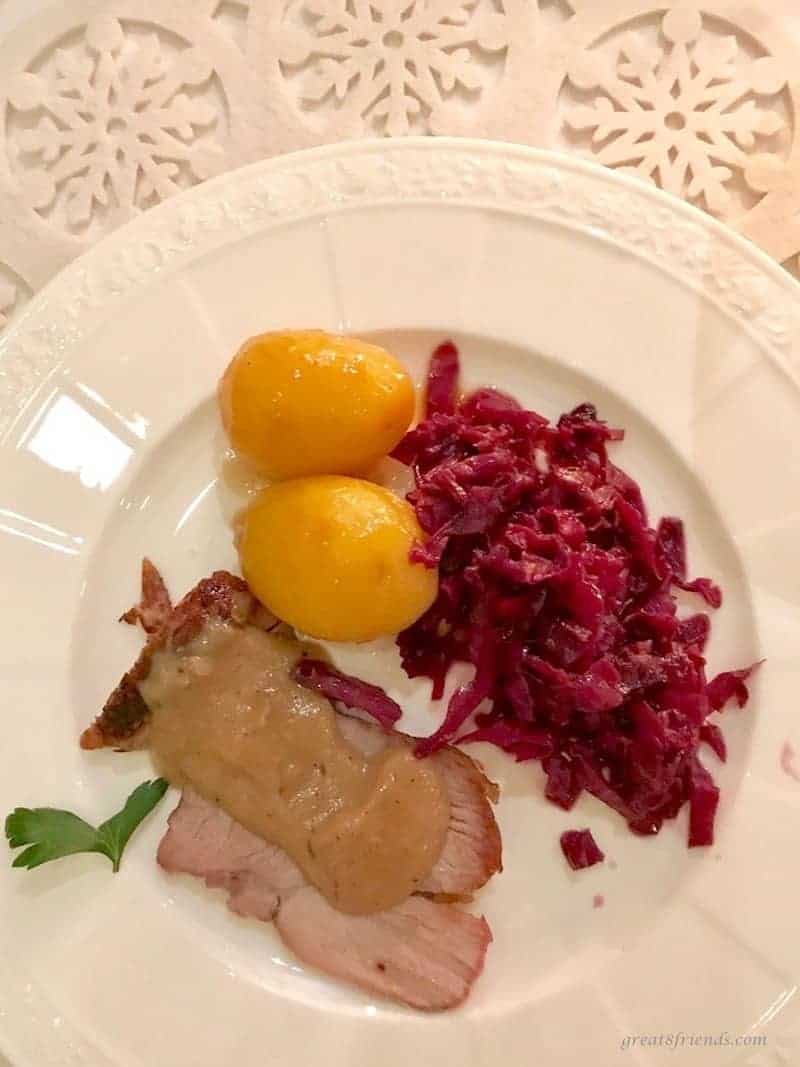 Give these sweet balls of buttery deliciousness a try! You will not be disappointed, I promise!
Caramelized Potatoes (Karamelliseret Kartofler)
Ingredients
2

pounds

small potatoes

2

teaspoons

salt

½

cup

granulated sugar

½

cup (1 stick)

butter
Instructions
In a large pot add water (enough to cover the potatoes when added). Add the salt to the water and bring the water to a boil.

Add the potatoes to the boiling water and boil until tender, about 15-20 minutes.

Drain the potatoes and set aside to cool. Once cool enough to handle, peel the potatoes.

Add the sugar to a non-teflon frying pan in an even layer on the bottom of the pan. I used a cast iron skillet.

Turn the heat on medium and do not stir the sugar. Cook until the sugar starts to turn brown.

Add the butter and stir until melted.

Turn the heat up a bit higher and add the potatoes to the pan. With a large spoon carefully turn the potatoes and cook until they are heated through and caramelized, trying not to damage the potatoes (about 5 to 10 minutes).
Notes
Gr8 Tips:
The potatoes can be boiled and peeled up to a day ahead of time. Once the potatoes are peeled, store covered in the refrigerator. Take the potatoes out of the refrigerator about an hour before step #7 to come to room temperature. 
I prepared the potatoes and then let them come to room temperature. Before serving, I stirred them in the caramel sauce, covered the bowl with foil and warmed them in the oven for about 10 minutes. 
SaveSave