Here I am today in 2020 reminiscing about my Gr8 dinner party 15 years ago. In 2005 we had just finished installing a pool and it seemed obvious that we would want to entertain our Gr8 friends in our newly tropical landscaped backyard. A perfect setting for a Backyard Hawaiian Luau!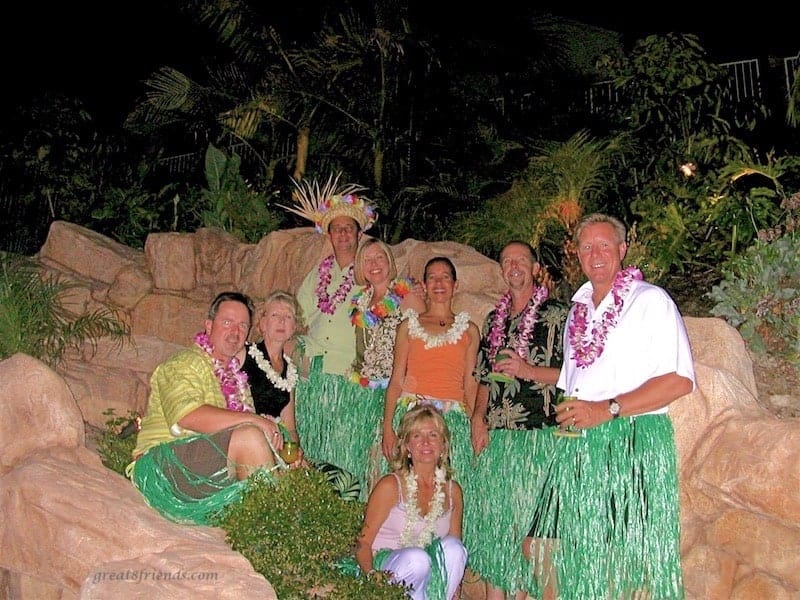 The backdrop was set and the planning began. After deciding our menu, I created the invitations.
I found three ceramic vases at a local craft store and by adding a tropical looking fern and the menu, I was able to deliver simple invitations.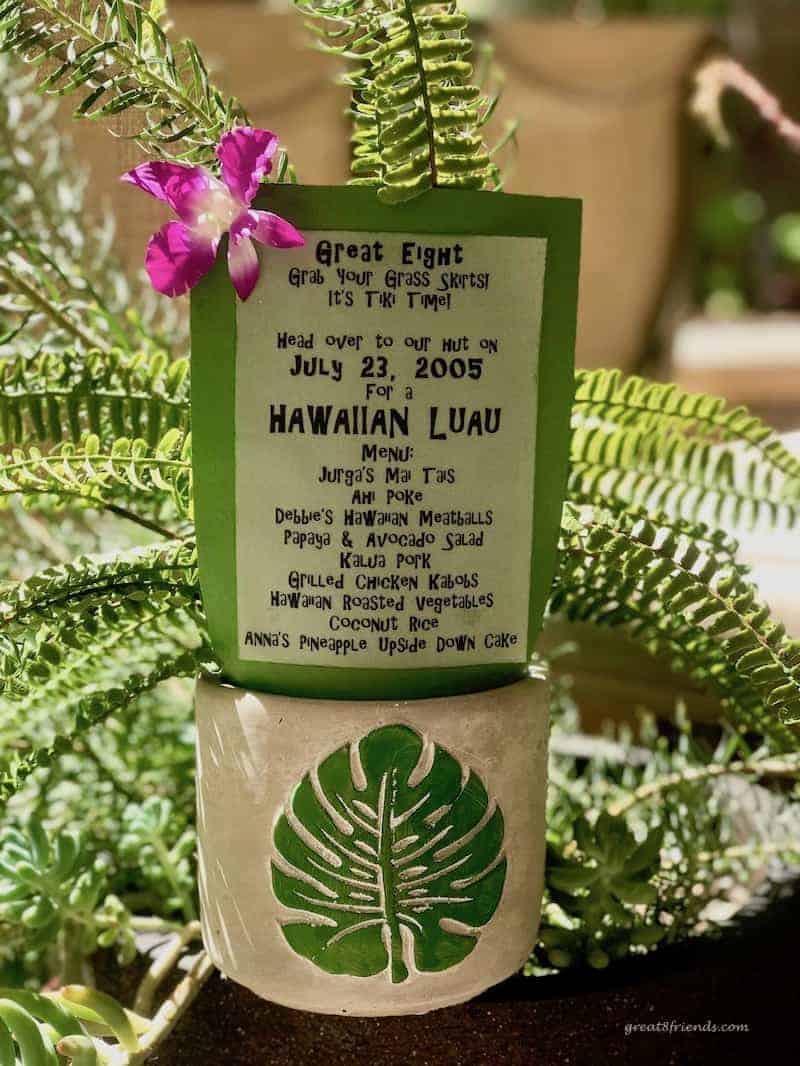 Planning the table decor is always fun. It is generally my goal to use items that I already have or borrow what I need. Joel had surprised me with some plastic dishes (no glass allowed around the pool) that were perfect! With some tropical flowers, we were set.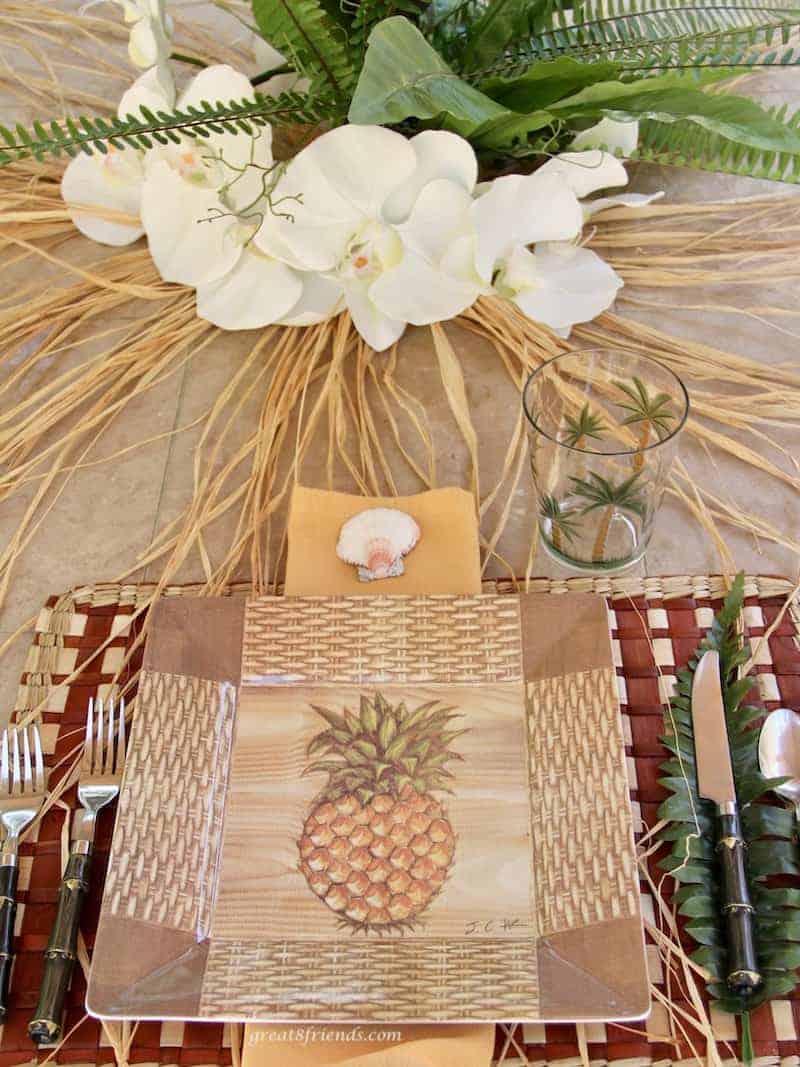 Our Hawaiian Luau Feast
Often a Luau occurs in celebration of a special occasion such as a wedding. In our case, we celebrate our friendship and there is nothing better than celebrating with food and drink!
We started our feast with fresh ahi poke.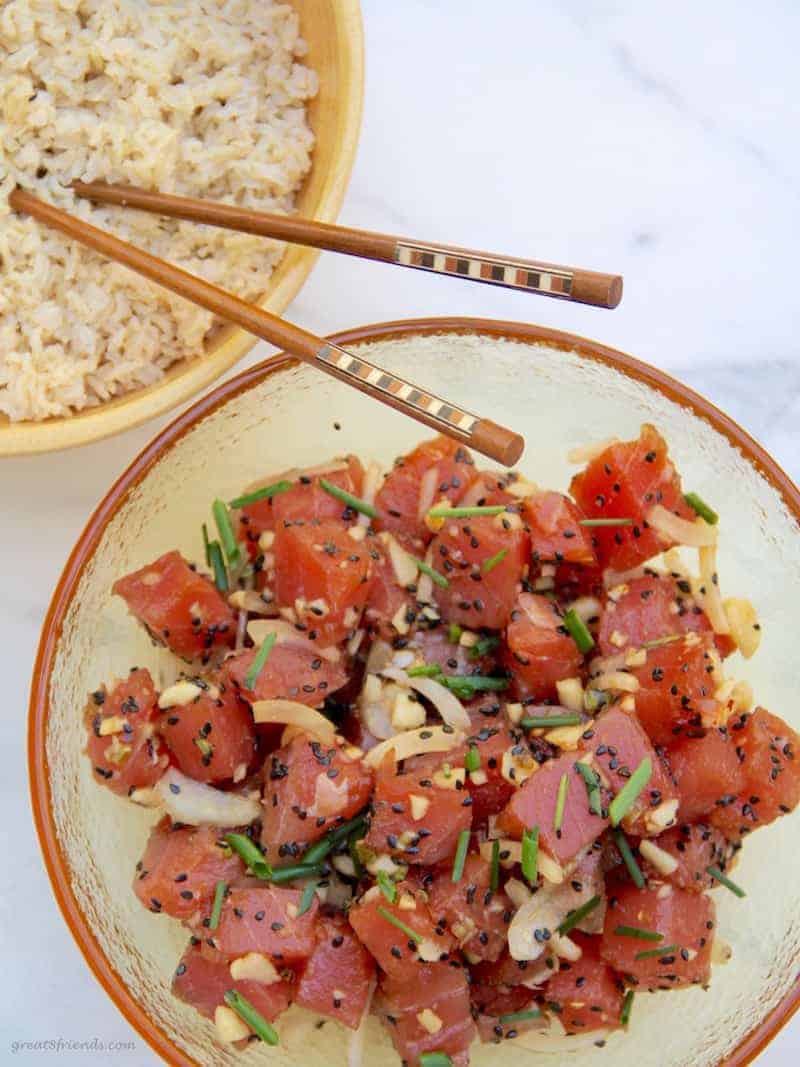 We also enjoyed Debbie's delicious Slow Cooker Hawaiian Style Meatballs.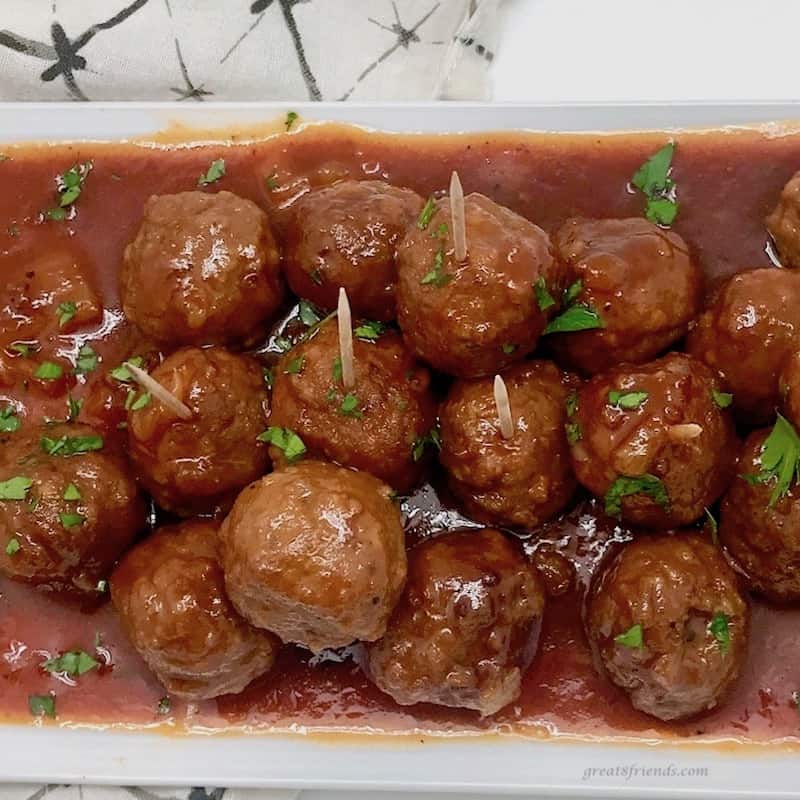 I was excited for my friends to try one of my favorite new recipes, Papaya and Avocado Salad.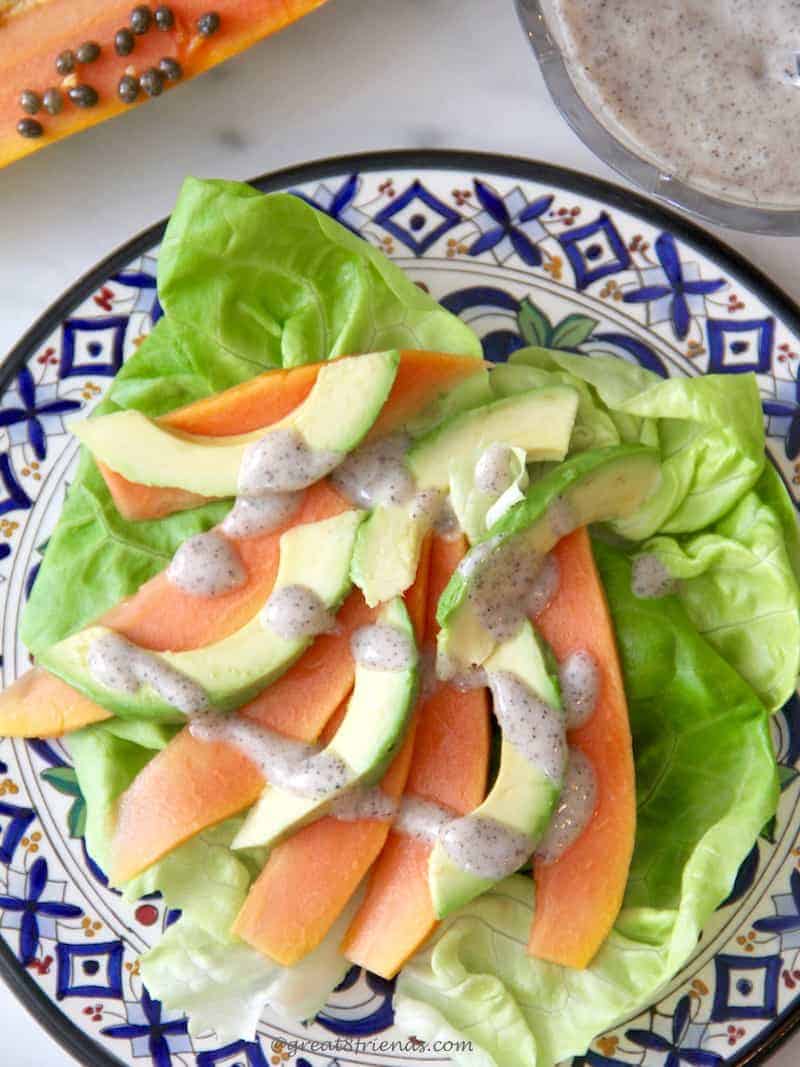 Attempting to make the evening as authentic as possible, Joel decided that he wanted to cook a whole pig.
A Hawaiian style Luau would normally cook a pig in a hole in the ground. Well, we did not want to dig a hole in our new backyard (is that even legal here?), so second best was to roast it on a spit on the grill.
This was a big surprise for our Gr8 Friends. A real showstopper!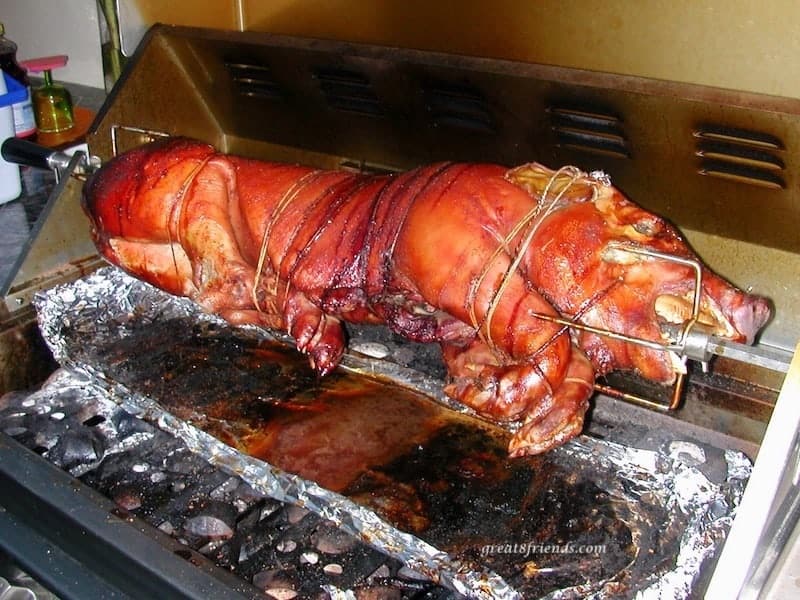 Honestly I was not interested in this project 🙂 and left it completely up to Joel. Although he had fun with it he underestimated the time it would take to completely cook.
The pig was not done in time for dinner. Good thing I had my version of Kalua Pig cooking in the crock pot as a "just in case" back-up!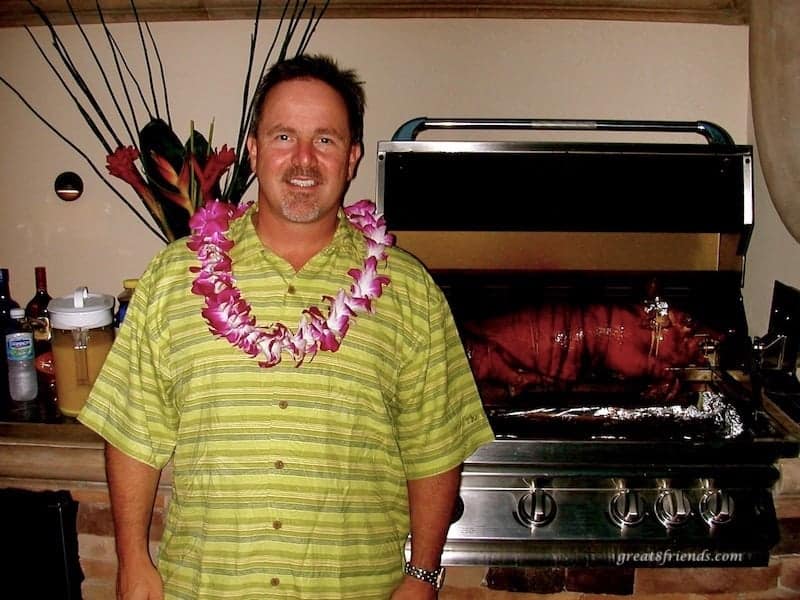 Our final dish was beautiful and sweet! Anna shared her delicious Pineapple Upside Down Cake.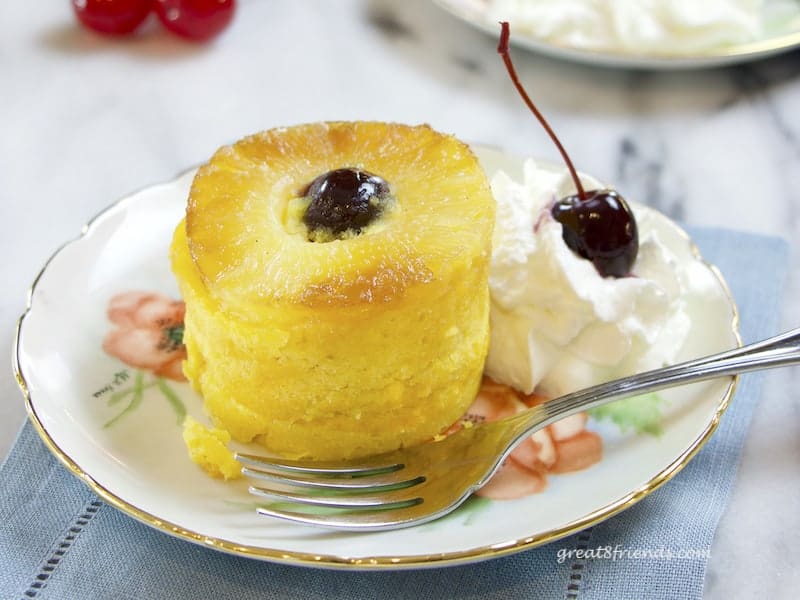 What would a Hawaiian Luau be without grass skirts?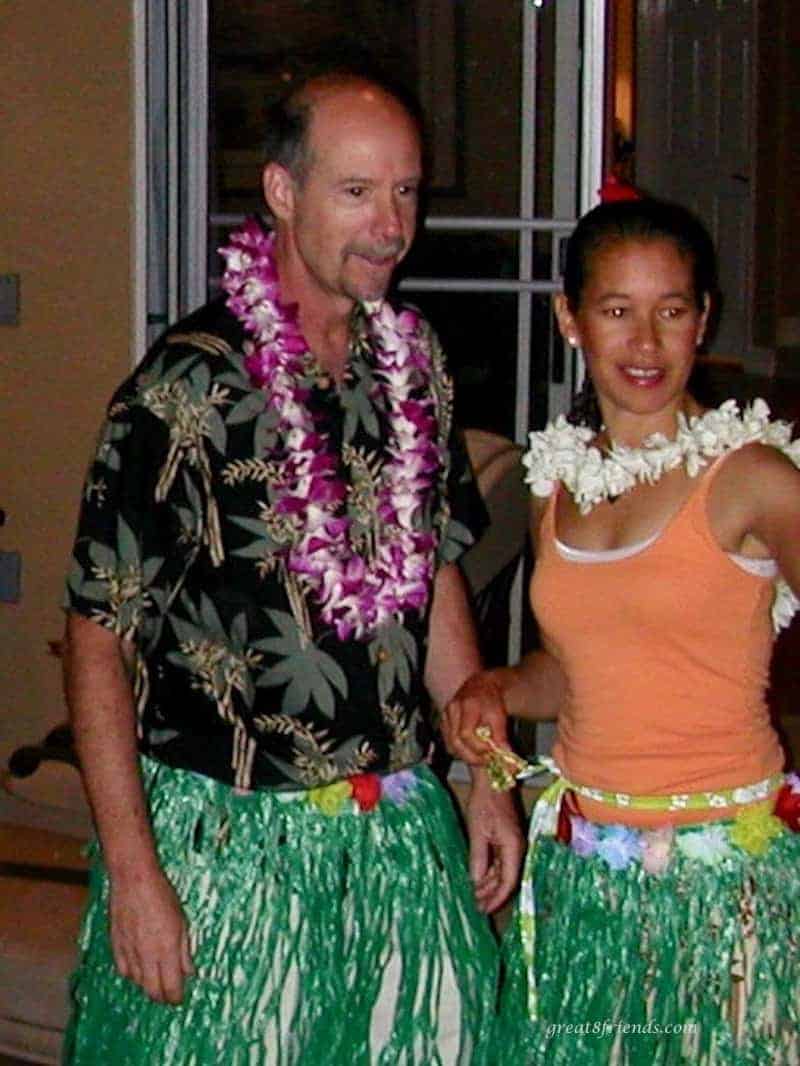 Good thing our Gr8 Friends are good sports! They had fun learning the hula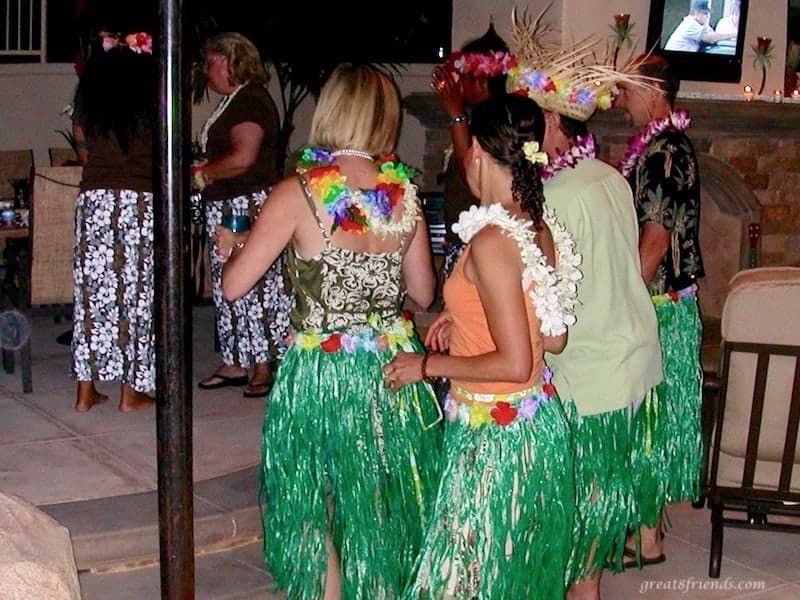 from a local instructor.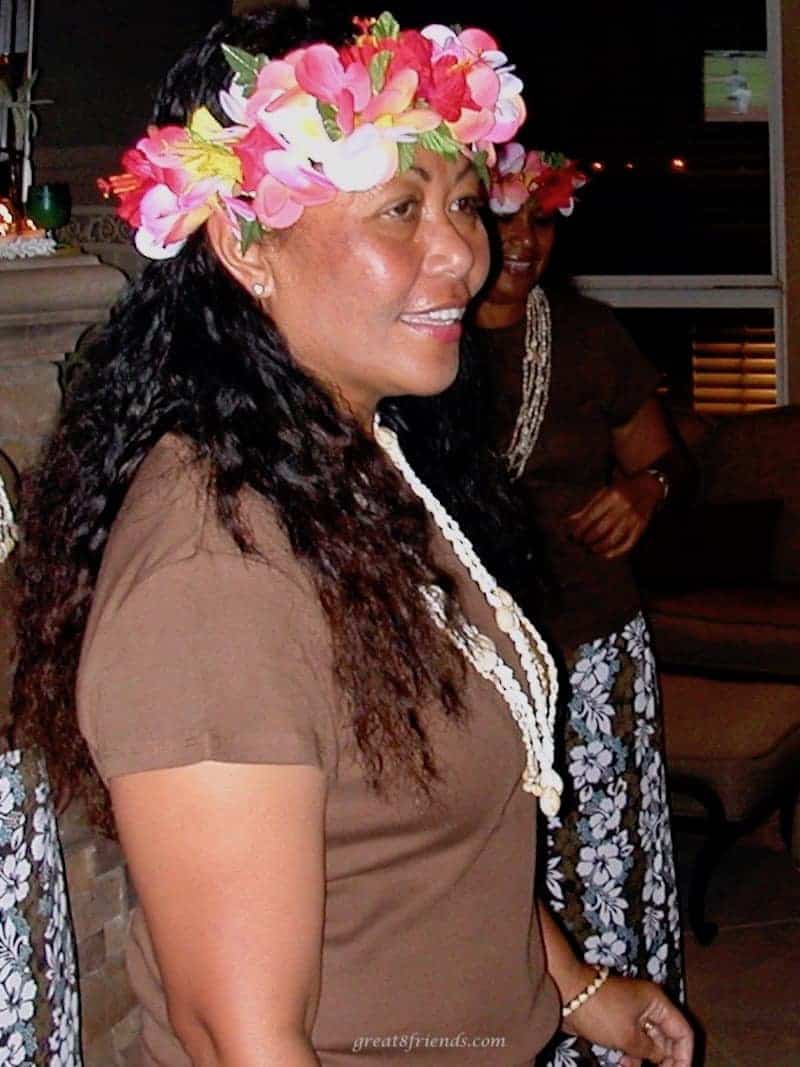 Can you remember what year this Gr8 themed dinner party occurred? Your clue is in this photo! 😂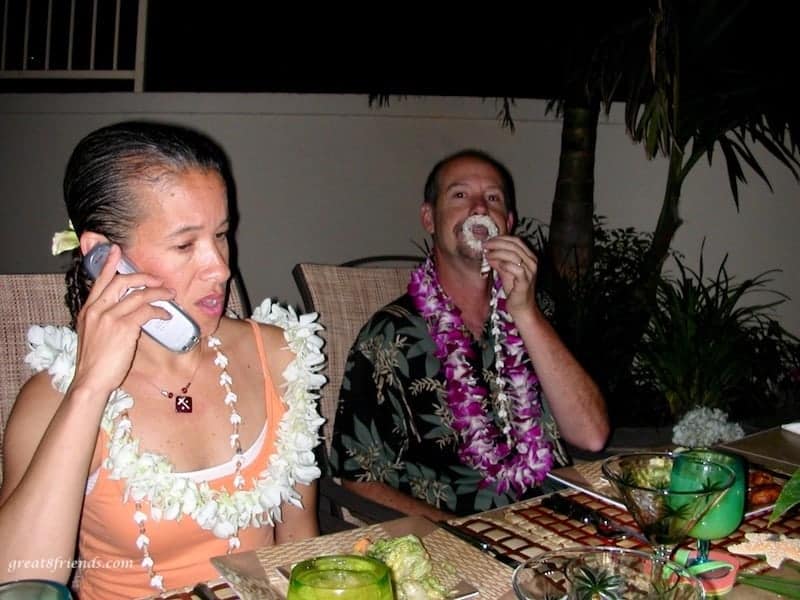 Aloha Friends!