"Make new friends, but keep the old"...that song from my days as a Brownie often goes through my mind. My kids are all out of college now and some of my dearest friends are the parents of kids that my children met in pre-school.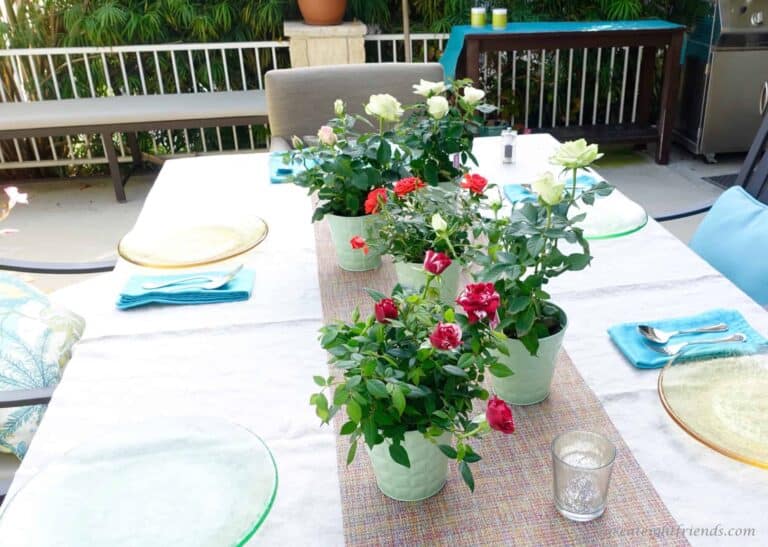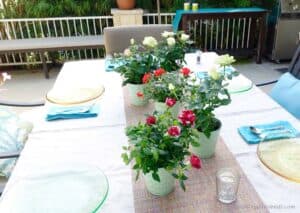 During my youngest's 2nd grade year, our Gr8 Debbie and another friend, Linda, got together a group of 2nd grade moms. We called ourselves, "The Soup Sisters." The idea was for us to get together every couple months, there were 6 of us, and the hostess would provide a hearty soup while each of the guests would provide either an appetizer or beverage. This was a great way to stay in touch with the moms, have some time away from the kids, and it was inexpensive.
We continued the dinners through the kids' middle school years; stayed loosely in touch during high school; and had a get together when they graduated. Well, most of them just finished college, so Debbie and I decided to throw ourselves a Graduation Party! It's always fun to share the hostess responsibilities, not only does it take have the load off, but it is wonderful "friend" time!
Since this time of year is hectic and most of us were traveling to our kids' graduations and attending grad parties, we kept it simple. By some miracle, we found a Friday evening that worked. Whenever we have a get-together, one of the Great Eight Rules that has truly kept this group cohesive is to send an invitation.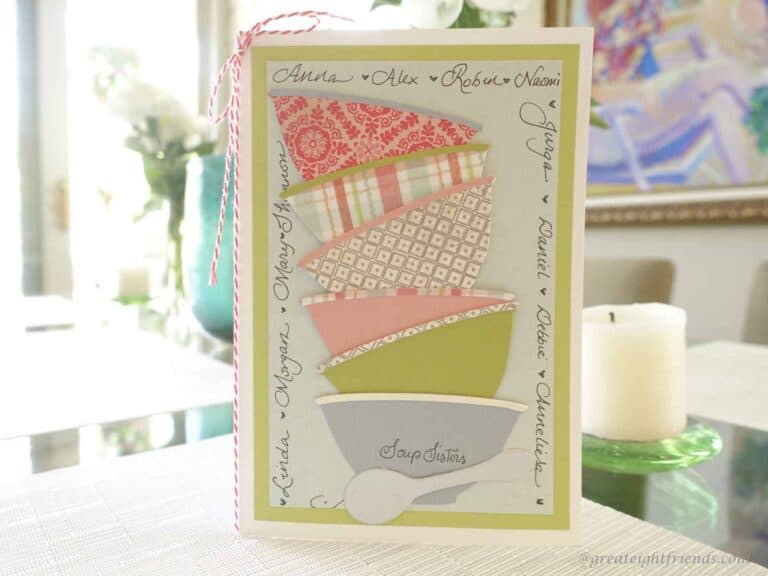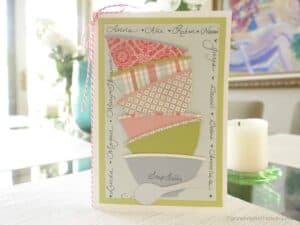 And what a darling invitation Debbie created! Always having a passion for papercrafting and working at Sizzix, Debbie is surrounded by creativity. With the Big Shot machine, some fun patterned scrapbooking papers and the Sizzix mixing bowl die, she came up with this invitation, so fitting for our get-together. The "sisters" and our kids names around the border, added a sweet personalized touch. The reason for the fun tower of 6 bowls? Read on….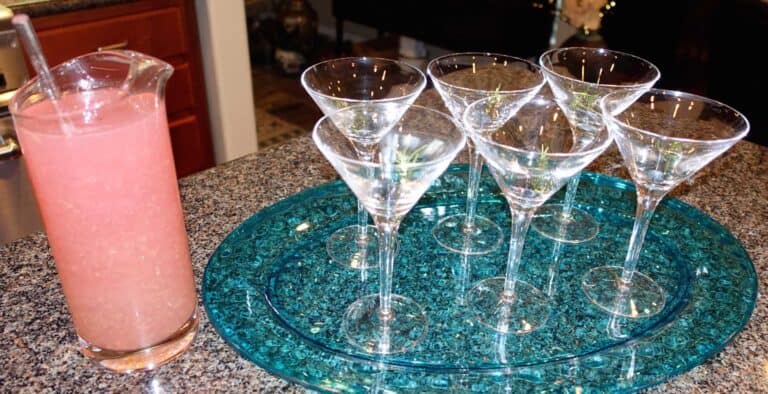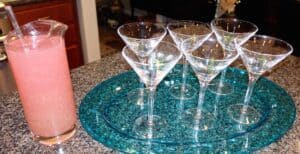 Debbie and I each made a soup and Debbie picked up sourdough bread rounds (8 oz each) to make bread bowls; each of the other ladies brought an appetizer... Debbie also whipped up a delicious specialty martini for the evening. It was a twist on her Blueberry Lemondrop Martini, because I only had rosemary in the house, no thyme. What a delicious, fun evening we had reminiscing, toasting our kids' accomplishments and eating great food.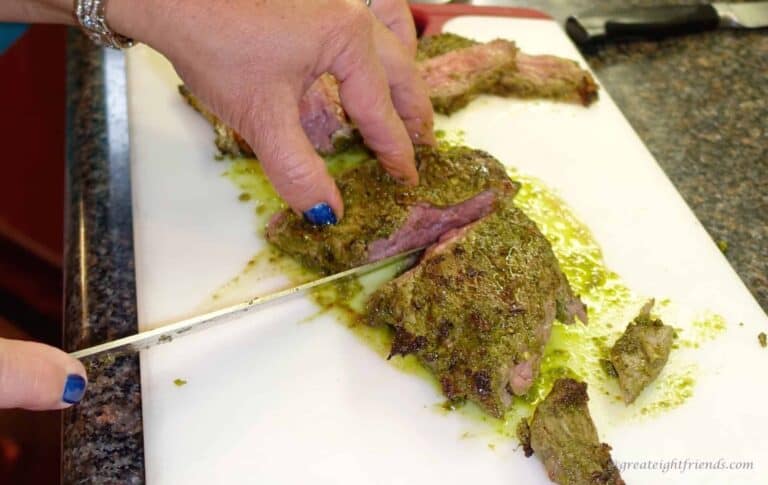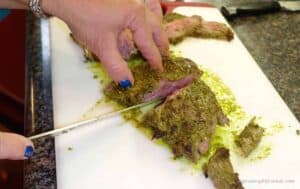 Our friend, Robin, made my favorite appetizer (bless her), she marinates flank steak in a chimichurri sauce then broils it. Once cooked, the steak is sliced thinly then laid on toasted baguette slices and more chimichurri is drizzled over each...yummy! Jurga made the Smoked Salmon Layered Dip that we all love, Mary made Crostini with Triple Crème Brie and Apricot Preserves (simple and delicious) and Linda brought an appetizer medley with Fresh Pineapple and Turkey Meatball Skewers with Raspberry Chipotle Sauce, Spicy Avocado Hummus and Pita Bread.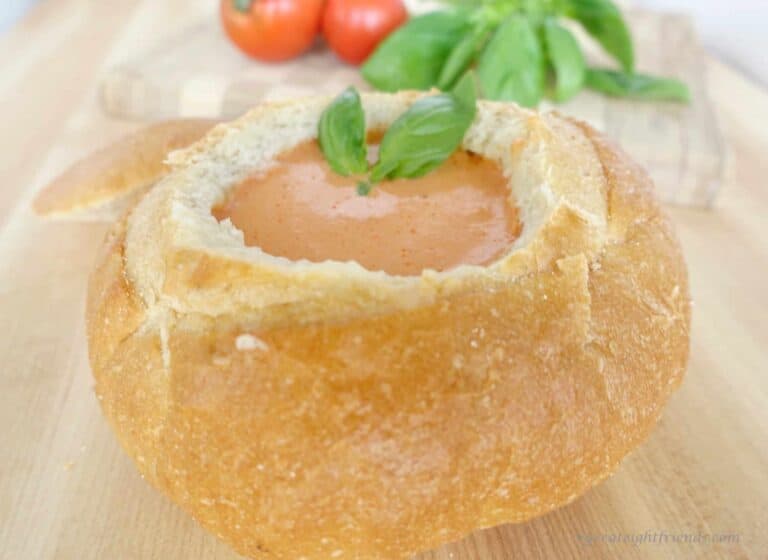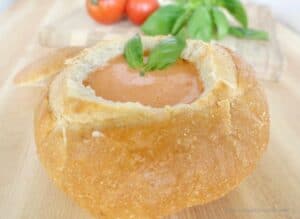 After all those delicious appetizers, we almost didn't need the main course soups, but we managed to eat them! Debbie brought a Creamy Tomato Soup and I made my gluten-free New England Clam Chowder recipe (however, once we put it into the bread bowls, it was no longer gluten-free!).
The decorations were minimal, remember, we were keeping it simple. Trader Joe's had darling mini roses; so five of them became the centerpiece with votive candles interspersed. At the end of the evening, each lady got to take home a mini rose as a party favor. This was beautiful and cost effective!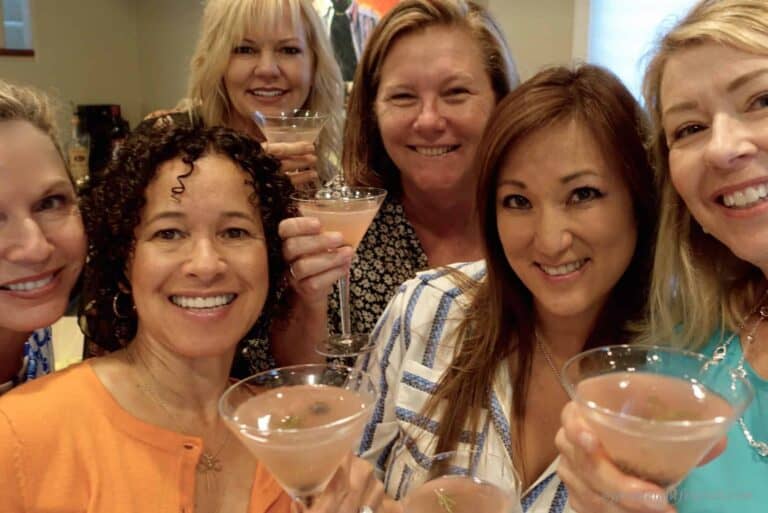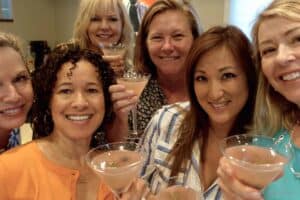 During the planning of this soirée Debbie and I decided that it would be fun for the six of us to do a gift exchange. We each bought and wrapped a soup bowl to give to another "sister." This was a lovely way to top off our night and each of us now has a unique bowl as a remembrance.
The evening was a success, catching up with old friends and talking about the future. There is no better feeling in the world than to know you have friends you can rely on, no matter how much time lapses between visits. Thank you to my dear Soup Sisters for enriching my life, you are Gr8 Friends!