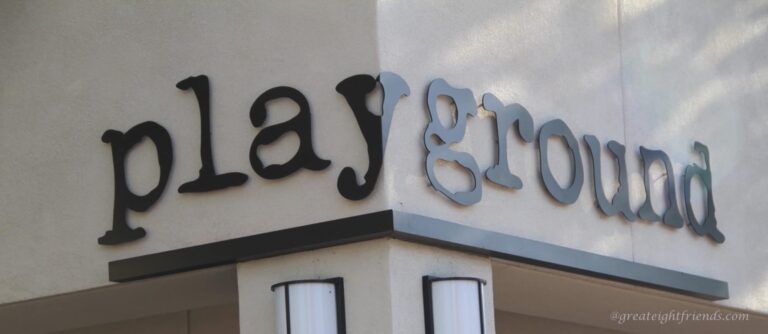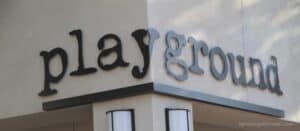 The Great Eight ventured from our own kitchens to downtown Santa Ana to have "Sunday Supper" at Jason Quinn's restaurant, "Playground." We were excited to try what we heard would be a food adventure. The culinary team at Playground pushes the limits in experimenting with new dishes and we were the perfect crew to try an eclectic menu of "new American small plates."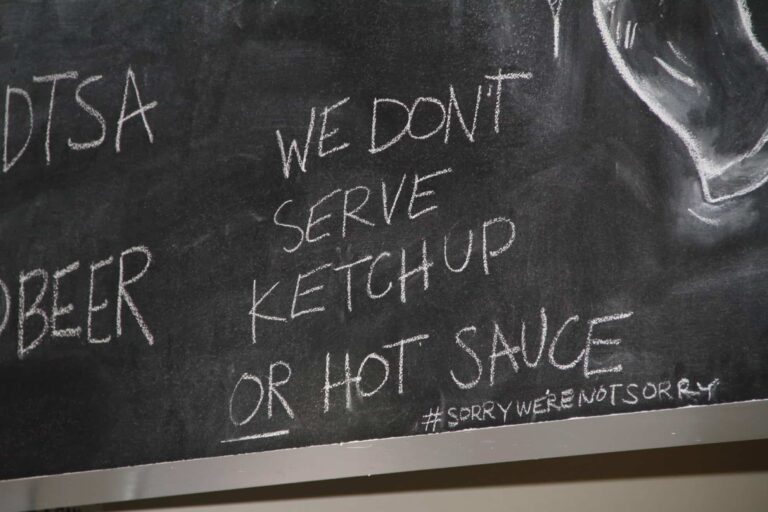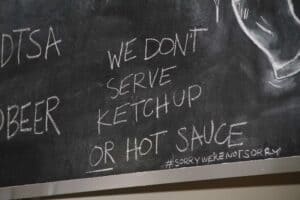 To get a reservation for Sunday Supper, you have to be diligent by calling the morning of the first Monday of the month for a Sunday evening reservation in the next month. This obviously takes some pre-planning and was certainly worth the effort. (Reservations for dinner Tuesday-Saturday are recommended and can be made on Open Table or by calling 714-560-4444. The patio is now open allowing the restaurant more space to occasionally seat walk-in guests.)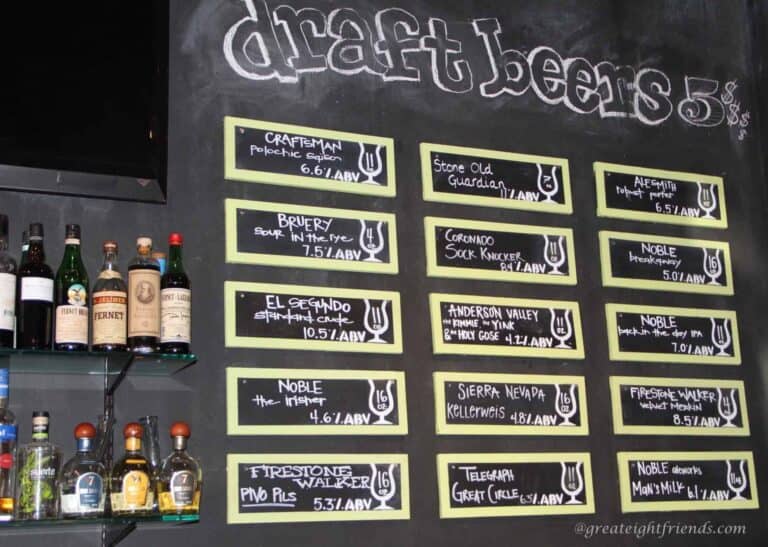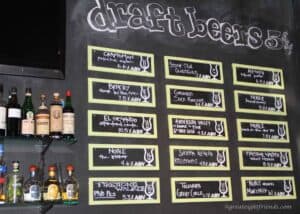 Upon our arrival, we were greeted by a very friendly staff and taken to our waiting table. Within no time we each had a unique craft cocktail, a draft beer or a glass of wine in hand. The draft beer list is updated frequently and features draft choices of the best California craft beer available. The cocktail list is also seasonal and updated often; as well as created and mixed by the 2014 Orange County Bartender of the Year, Jarred Dooley, Playground Director of Libations.  I was thrilled with the wine list as there were choices from all over the world. The wine is served in a 250ml carafe (now that's my size of wine glass) or served by the bottle. (There is no corkage fee if you prefer to bring your own wine. You can show your appreciation by sharing a glass with your server.)
Well, what's so special about a place that you have to make a reservation a month or two in advance? Sunday Supper is a private event; no walk-in guests are seated. Playground wants you to come and have a family style dinner on Sunday evening to start your week. Let's just say that when you leave, you will feel like you have eaten enough to get you through the entire week! Will you see a menu? No! The servers start bringing the plates and before you know it you are trying to keep up with tasting about 12 unique dishes before dessert arrives!
The dishes prepared depend on the accessibility to the best available ingredients. It is a feast continuously being delivered to the table that seems to never end. The key is to pace yourself while enjoying all the flavors.
No Sunday Supper menu is ever the same and not written down, only quickly described by the server when placed on the table. We tried to capture our meal as best as we could:
homemade cornbread with honey butter
fried cauliflower with spicy tomato aioli
mushroom medley with sun chokes
brussels sprouts Caesar with jalapeño dressing
asparagus with crumbled peanuts and sesame oil
fried calamari with an arugula pesto and capers
pan roasted sweet corn
lasagne
grilled rainbow trout with black beans
braised short ribs with baby cauliflower and wild rice
We also enjoyed a couple of their year-round favorites: Uncle Lou's Fried Chicken, a batterless chicken dish with a big punch of vinegar and seasoning; and their signature Maple Glazed Pork Chop which is brined overnight, cooked completely using the sous-vide method, and then seared when the dish is ordered. The maple glaze adds the perfect balance of sweet and salty.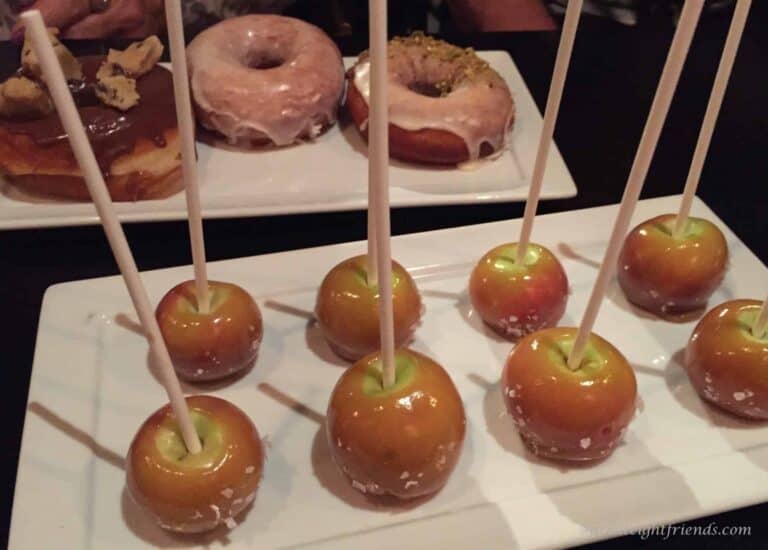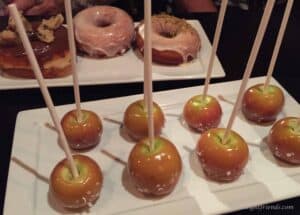 Just when we didn't think we could eat another bite, the desserts arrived. Oh, we somehow found room for these delectable delights! The mini caramel apples dipped in a bit of sea salt were, well, perfection! And homemade donuts! Need I say more?
Are you an adventurous foodie? Do you like to relax and have a good time while giving in to the whims of a chef? Can you eat with an open mind knowing your palate will be completely satisfied? Would you like to choose from a lengthy list of libations?  If you answered yes to these questions, then like us, you are ready for a unique experience at the Playground!
The Playground DTSA — 220 East 4th Street, Santa Ana, CA 92701 — (714) 560-4444