"Autumn is a second spring when every leaf is a flower." - Albert Camus
As a Californian, I often feel guilty when complaining about our warm weather. Let's be honest, most of the time, we enjoy blue skies and beautiful days.
Several years ago on one warm September day I met a woman who had recently moved here to Southern California from the East Coast.
She asked me how Californians know when Autumn has arrived. I told her that when Starbucks serves pumpkin lattes you know that Autumn is here and hopefully we get to wear some of our cozy sweaters. 😂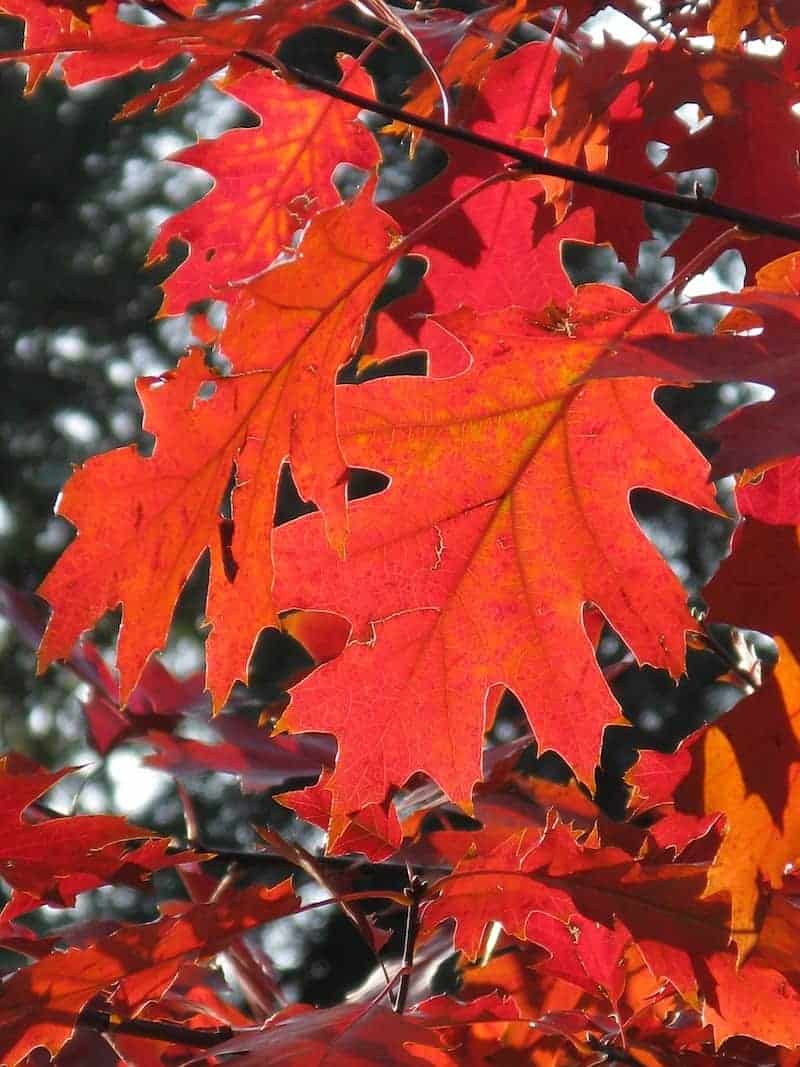 Autumn is my favorite time of year! After a summer of daily 24 hour heat, I happily invite the cool Autumn mornings and evenings.
When deciding on a theme for our 2018 Great 8 Dinner, Autumn and all that comes with it came to mind.
The Invitation
The invitation is always fun to put together once the theme and menu is decided on.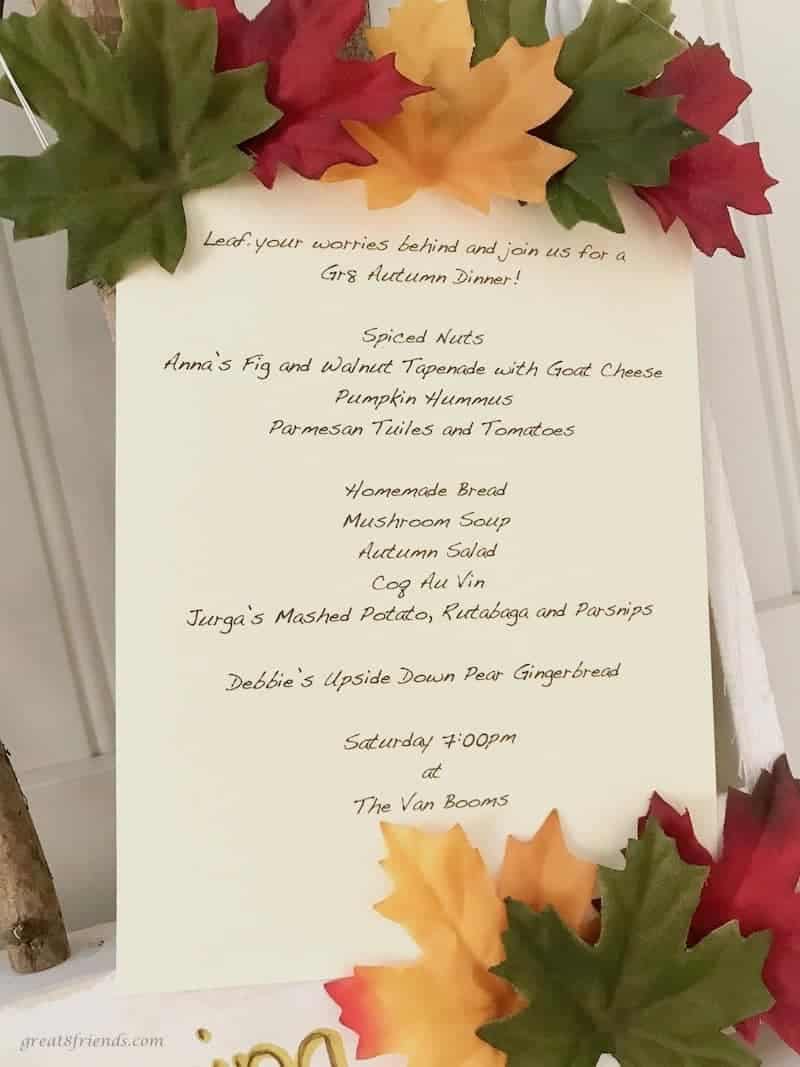 My Autumn invitation was super easy because I found an already assembled rustic frame filled with twigs and mini lights. Then glueing the menu and Autumn decorations to the frame added a colorful and festive look.
Next step, deliver them each to three porches.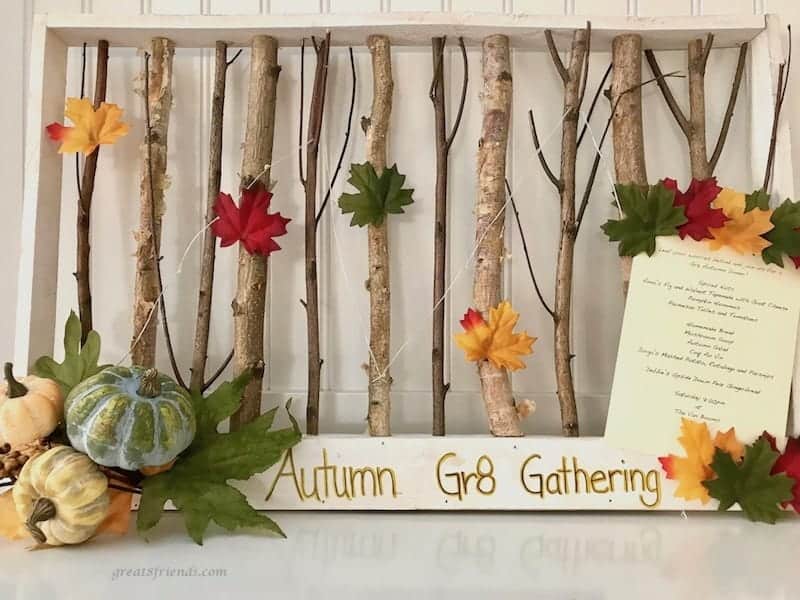 The Table
In my head I had an idea for the table decorations. I wanted to have a color theme that would not necessarily be typical of the colors of Fall.
And honestly, these are the colors that match my dining and living room already. I was able to keep my table decorated for a couple of months!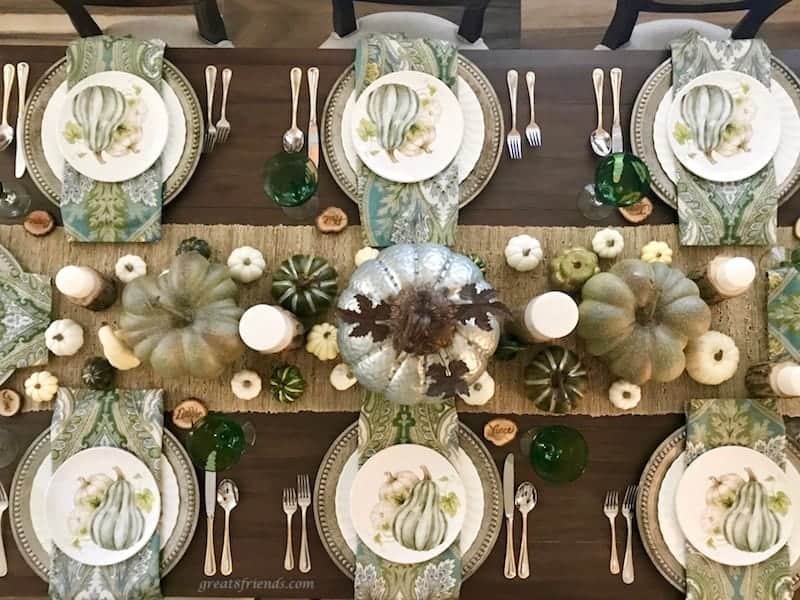 I was completely surprised to find Fall items on sale in August at Michaels craft store. So, I decided to buy a few new items for the table and also for future Fall decorating.
Over the years I have learned to set the table days ahead of time and then on the day of the party there's one less thing to do.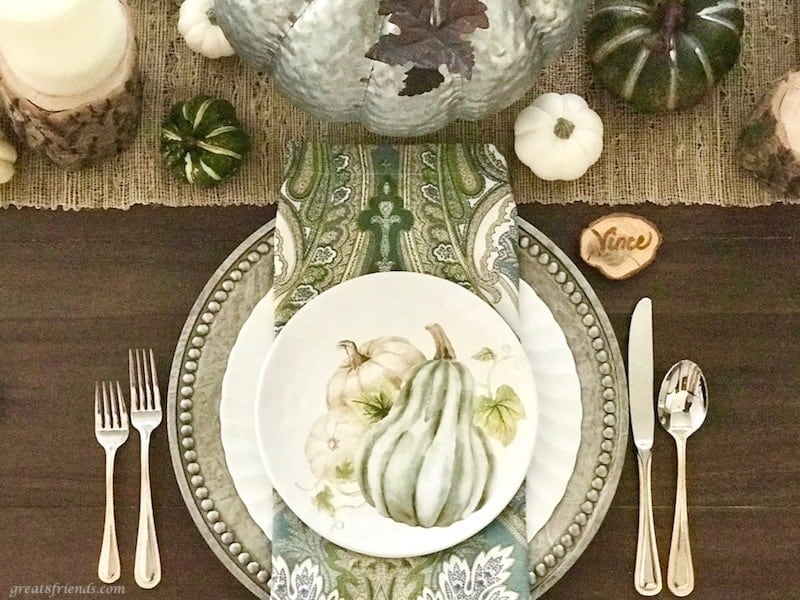 The Menu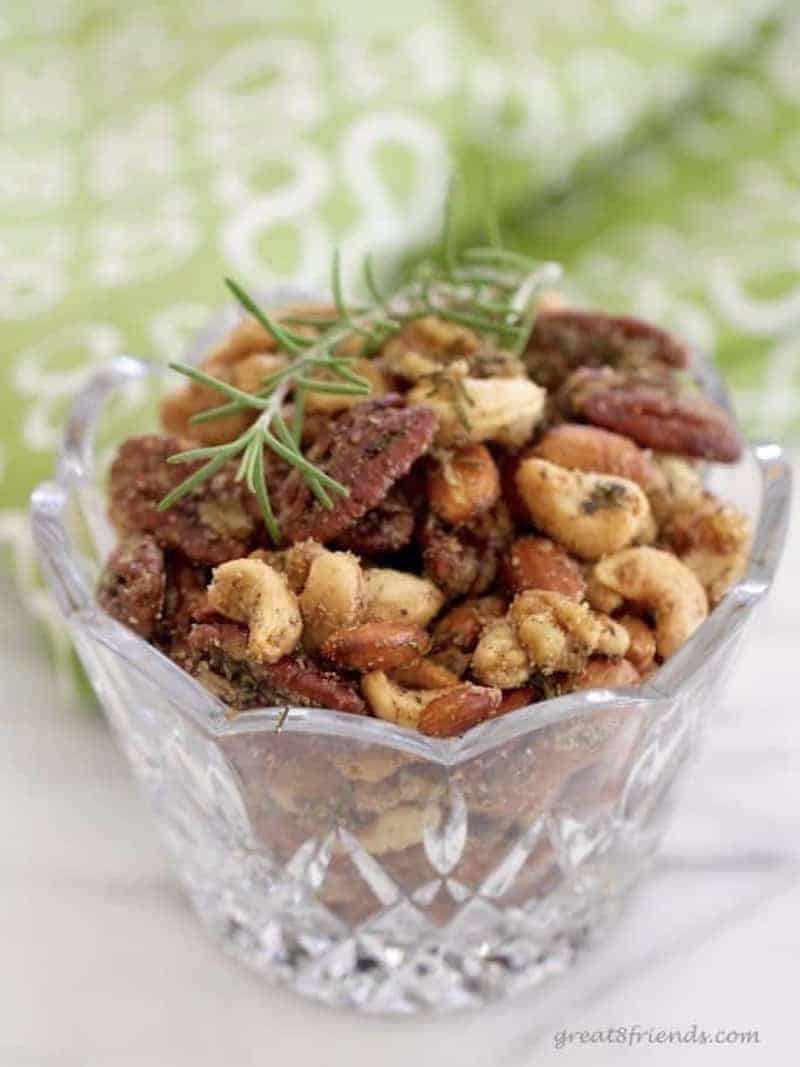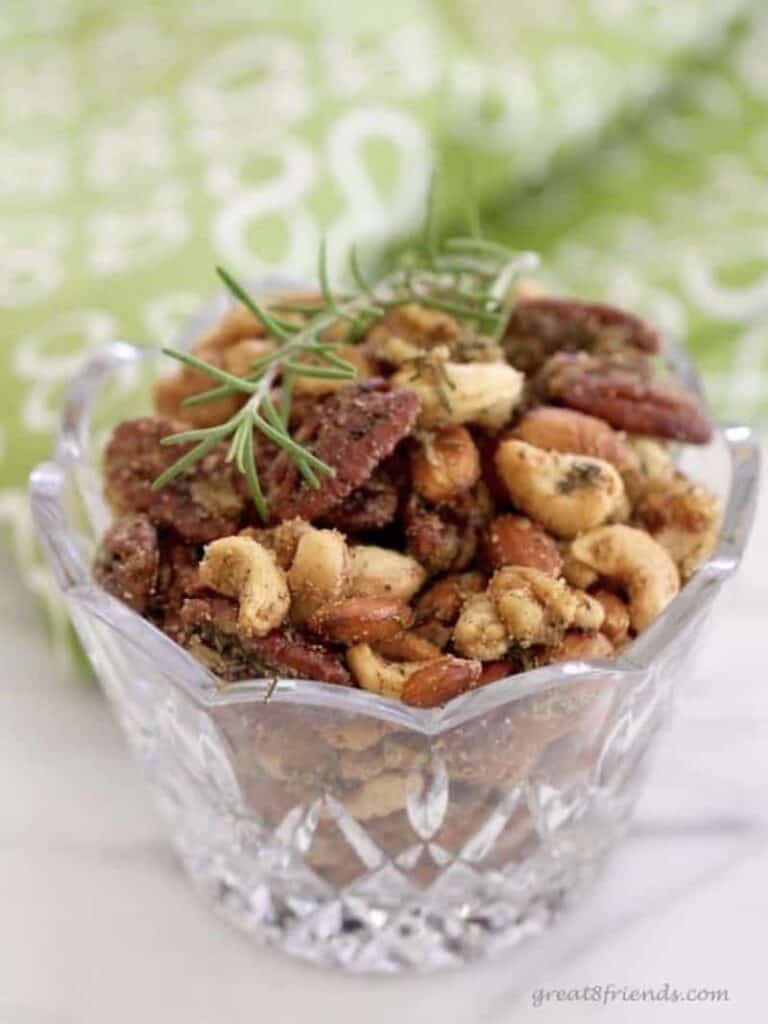 It is always a good idea to include several things on the menu that can be prepared ahead of time like our Savory Rosemary and Spiced Nuts!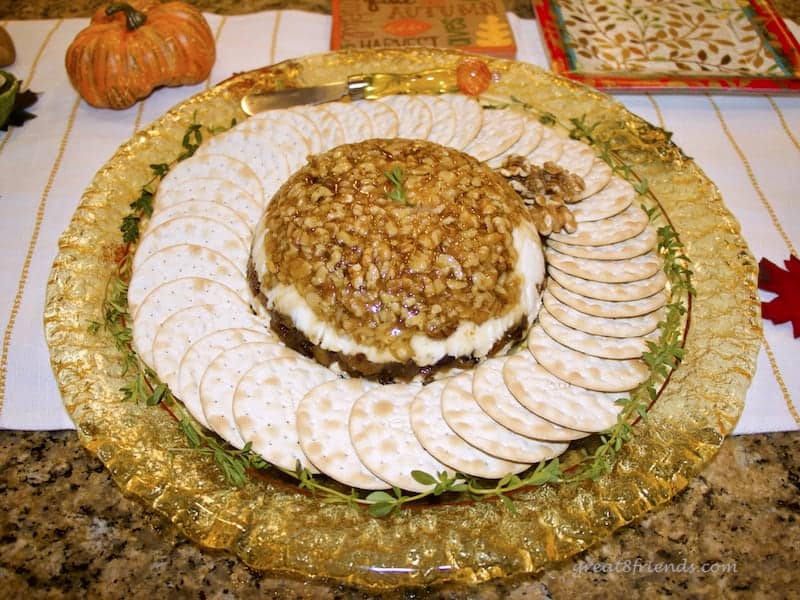 Another Great Eight favorite appetizer is Anna's Fig Walnut Goat Cheese Terrine. You can prepare this unbelievably delicious recipe up to two days ahead.
This would be a perfect addition for any of your gatherings or the perfect appetizer to bring to a party.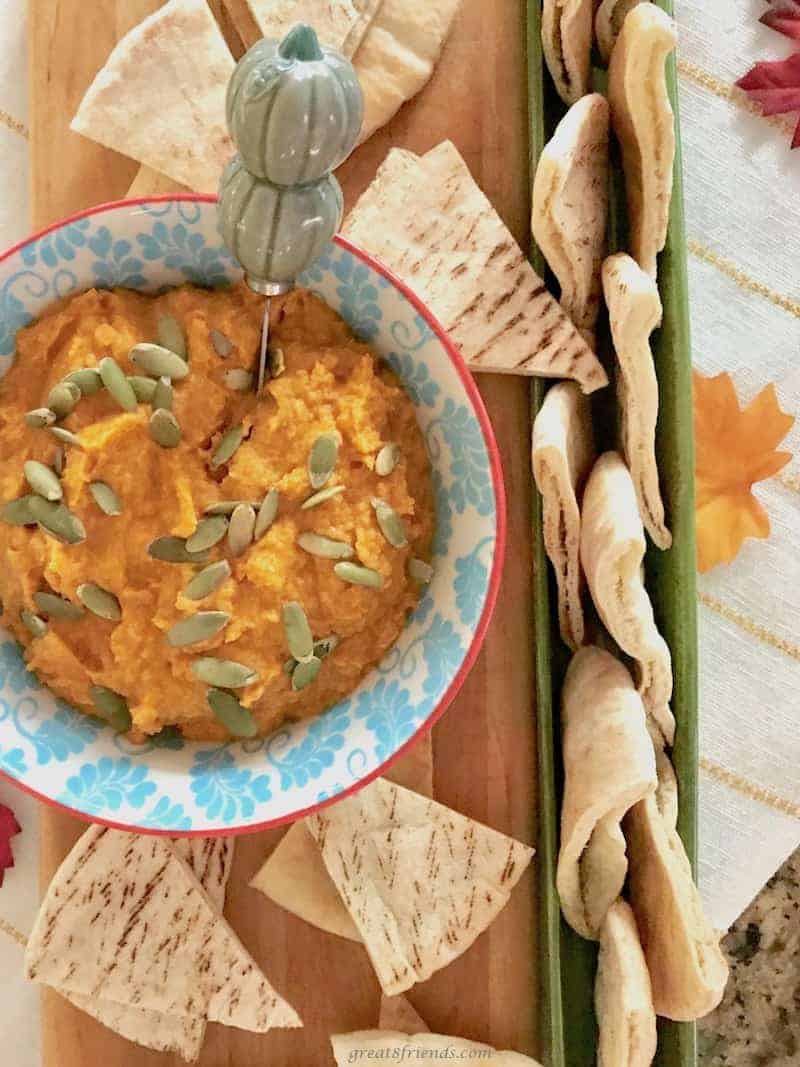 I love to make pumpkin hummus which also can be made 1-2 days ahead of serving. These three appetizers are always hits especially during the holidays.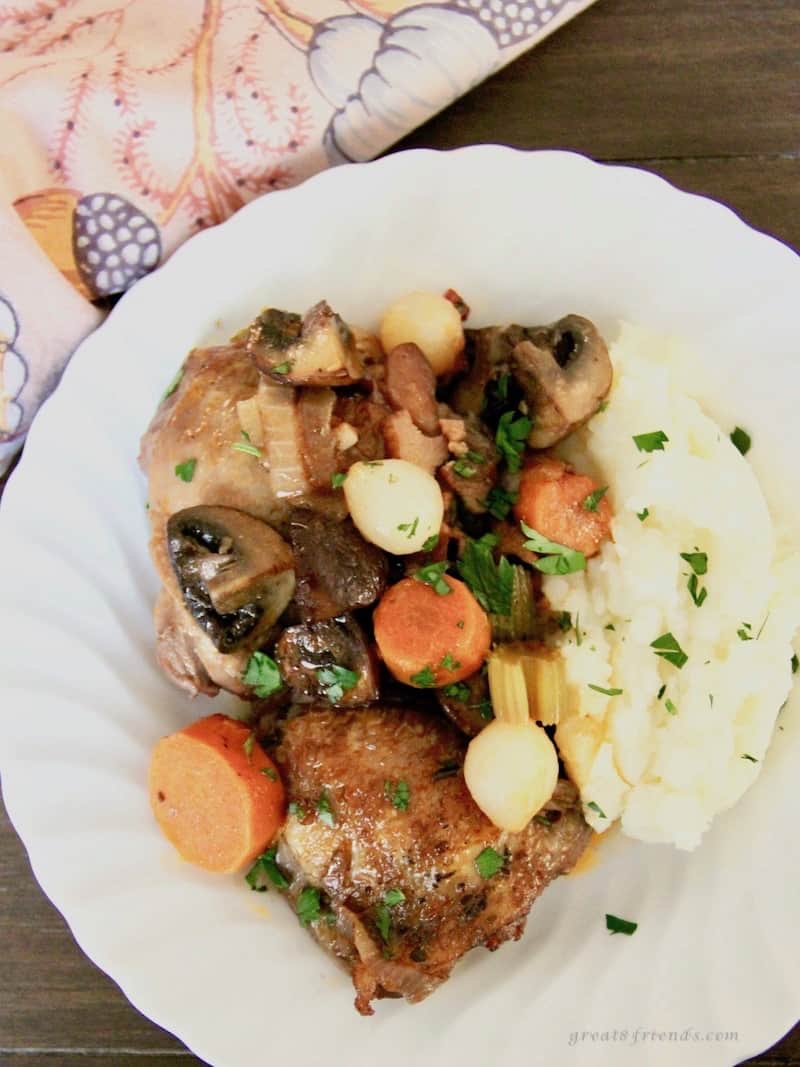 I was able to make bread the day before and Coq au Vin ~ Chicken in Wine, earlier in the day.
Although the invitation assigned Debbie to bring a cake, I told her to go ahead and bring anything "Autumn" that she would like.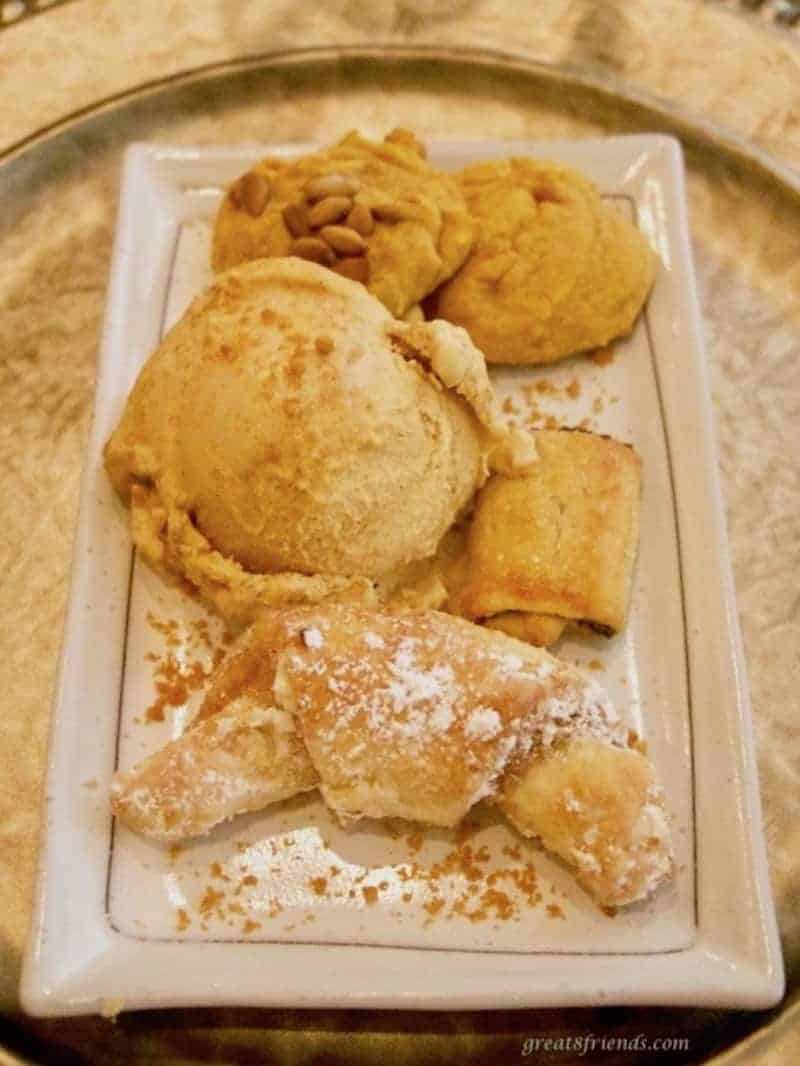 She out did herself and surprised us with homemade pumpkin ice cream and three different homemade cookies including yummy Pecan Walnut Crescent Cookies!
Enjoy your Autumn this year and every year with plenty of Gr8 food, Gr8 friends and Gr8 fun!
The Gr8 Fall Recipes
Savory Rosemary and Spice Nuts
The combination of fresh rosemary, cumin and cayenne pepper spices gives these Rosemary and Spice Nuts a depth of flavor that is irresistible.

Gr8 Recipe Here!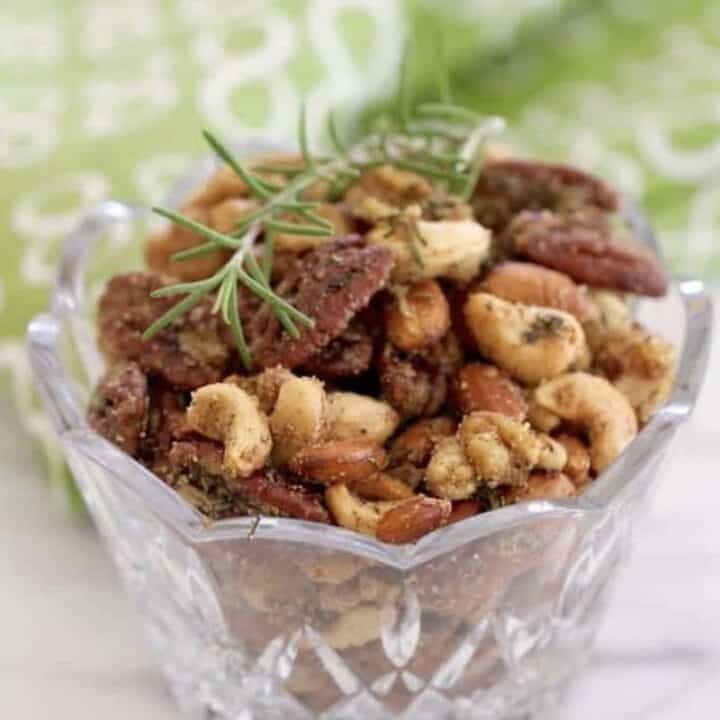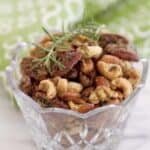 Fig Walnut Goat Cheese Terrine
This is the perfect appetizer, tasty, creamy, easy, and make ahead!
Gr8 Recipe Here!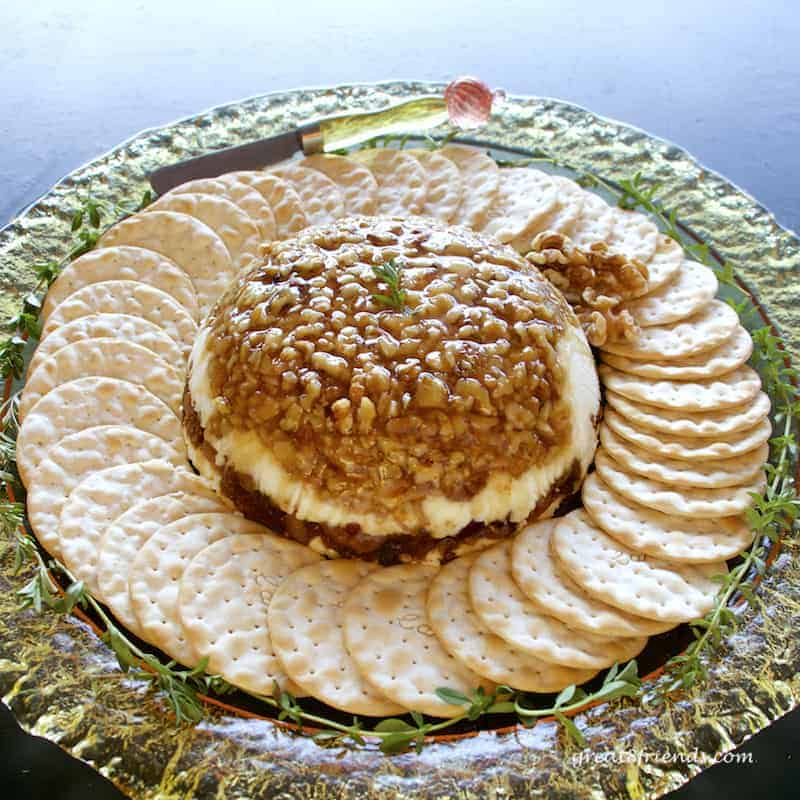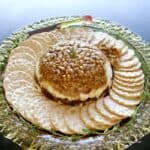 Coq au Vin, Chicken in Wine
Coq au Vin, chicken slow simmered in a wine sauce, is a classic French one pot stew that is deliciously flavorful and easy to prepare.
Gr8 Recipe Here!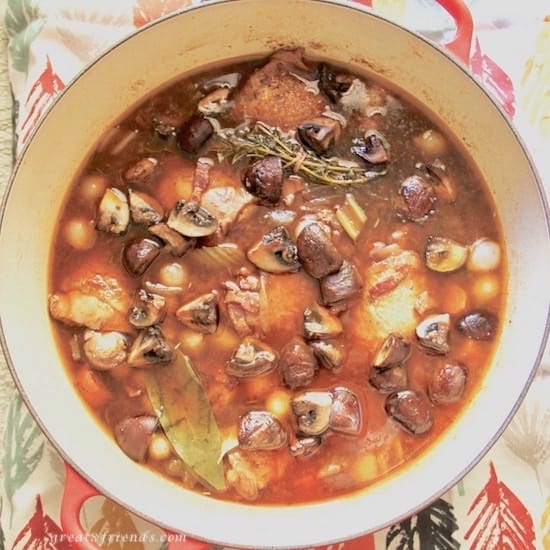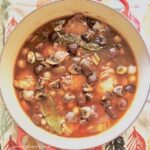 Pecan Walnut Crescent Cookies
These buttery nutty and delicious crescent cookies are the perfect treat with your coffee, tea or end of the meal sweetness. One of those recipes you'll want on hand all year long.
Gr8 Recipe Here!