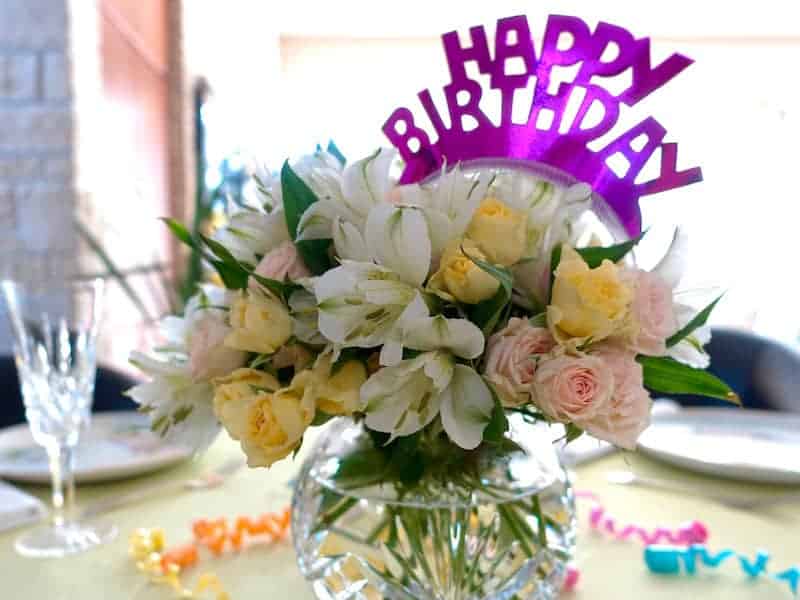 It was August 2002 and the month of our Gr8 Dinner. With the date of the party scheduled three days before Anna's birthday, WAHOO, we had our theme. We decided to have a
Gr8 Birthday Party!!!
As always, the first item on the agenda is the invitation. My mom had given me a decorative birthday cake that I bring out for each birthday in our family. Using this as my sample, I decided to make one for each couple and use them as the invitation. After glueing two styrofoam rounds together, I cut a triangle out of the styrofoam making it appear as if a piece of cake was missing and painted this space pink before glueing decorative stemmed berries (found in the  floral section) to give the appearance of layered cake and frosting. The next step was to glue fabric rose petals all over the styrofoam to act as the frosting.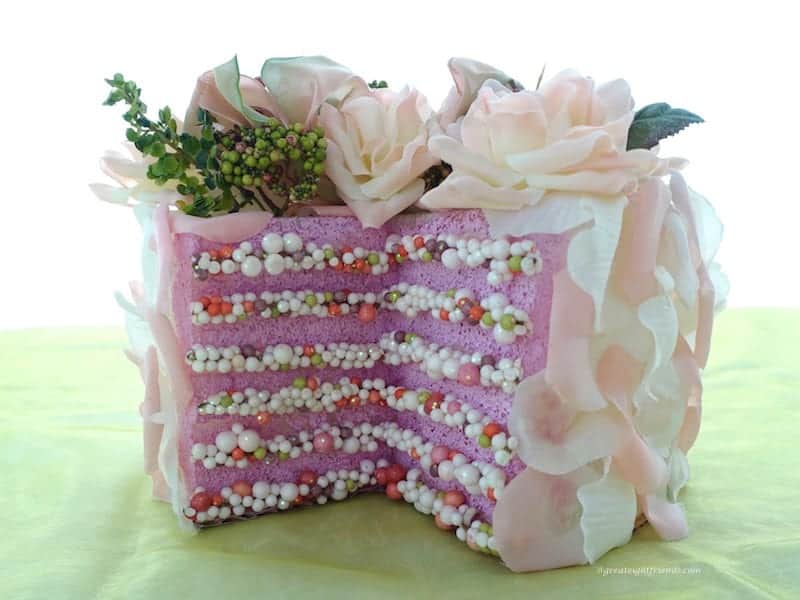 Yes, the glue gun was my best friend and all the supplies were purchased at our local craft stores. To the top of the cake, I added some silk flowers, a bit of other greenery, and a decorative bow. The birthday cake, in a pink pastry box with balloons attached, was delivered to each of the three porches one week before the party. Although the cakes took an afternoon to make, I only had to make three and the couples still have these cakes today and use them as a festive decoration. Inside the pink cake box along with the cake was the invitation with the menu which included, among other delicious dishes, Savory Eggplant Cheesecake and Warm Goat Cheese Salad.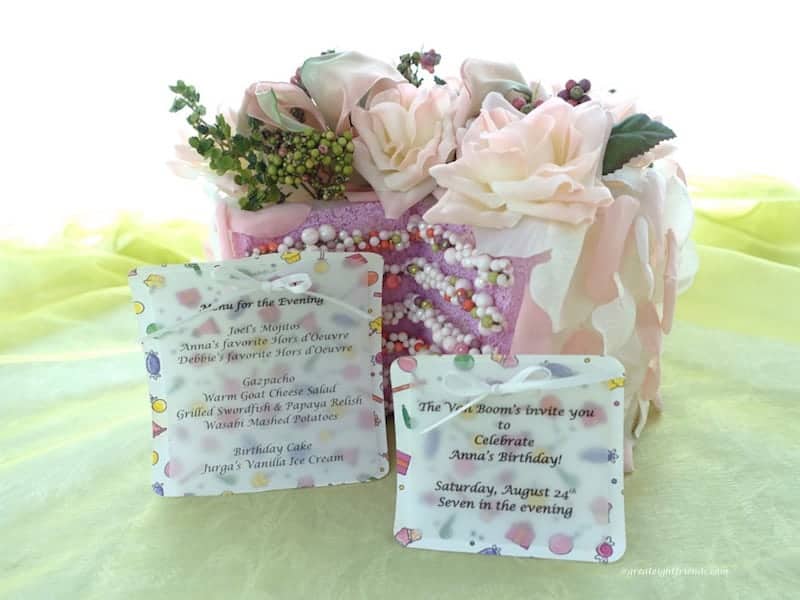 We also asked each couple to wear their favorite party hat and of course everyone got very creative. Anna and Vince wore hats that they made, which as you can see, included many items that depicted themes from many of our Gr8 Dinners. Such Gr8 sports!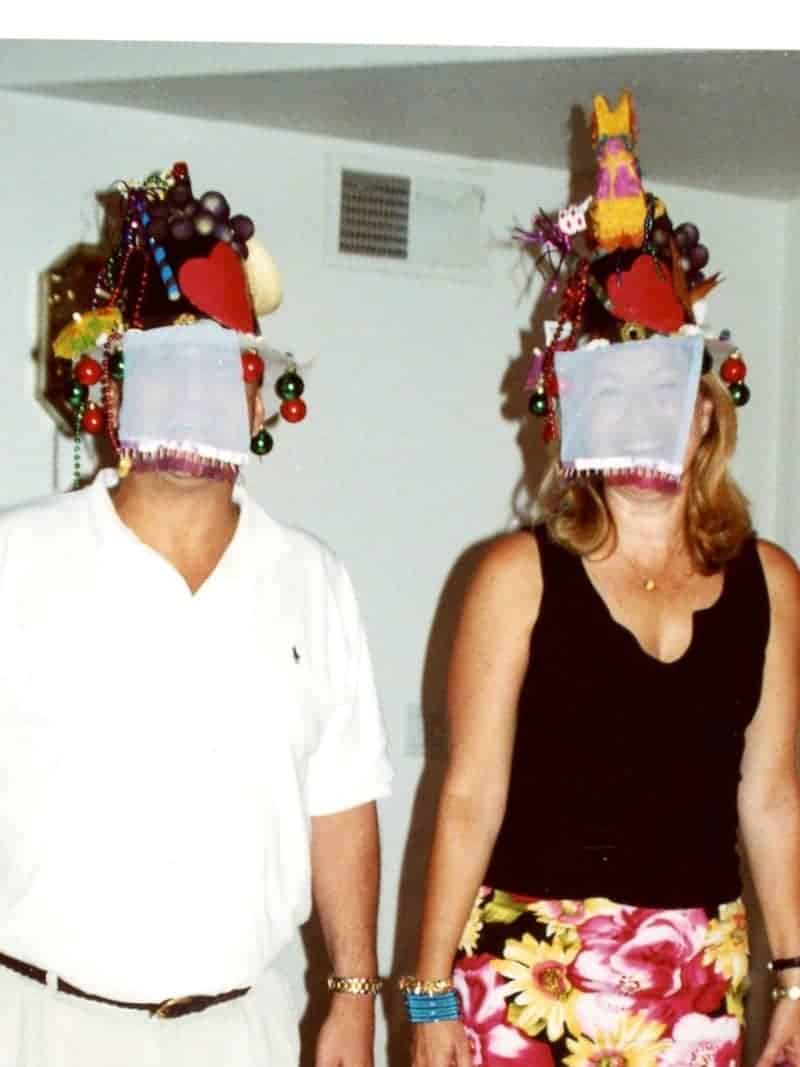 Do you remember (back in the day) when singing telegrams were quite the hit? Well, Austin Powers (remember him?) surprised Anna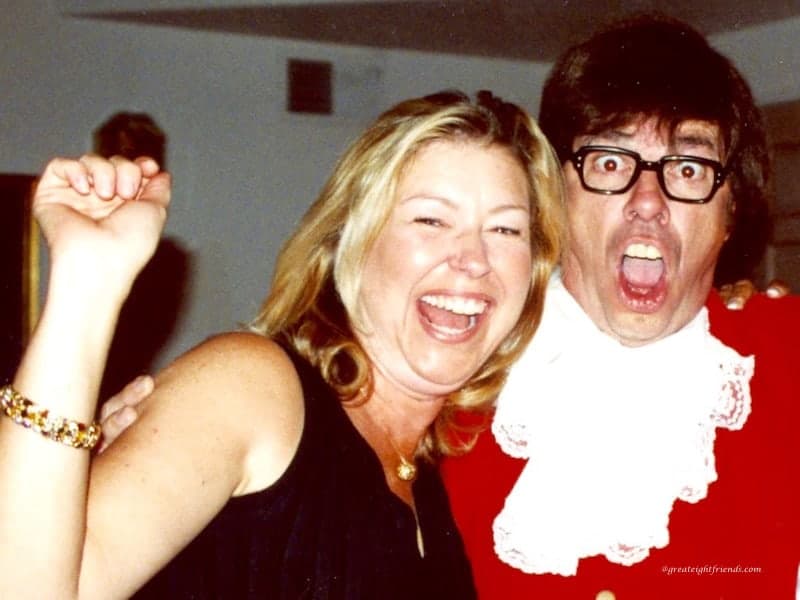 with a few songs and a few moves (yes, he kept his clothes on) and added more laughs to our night!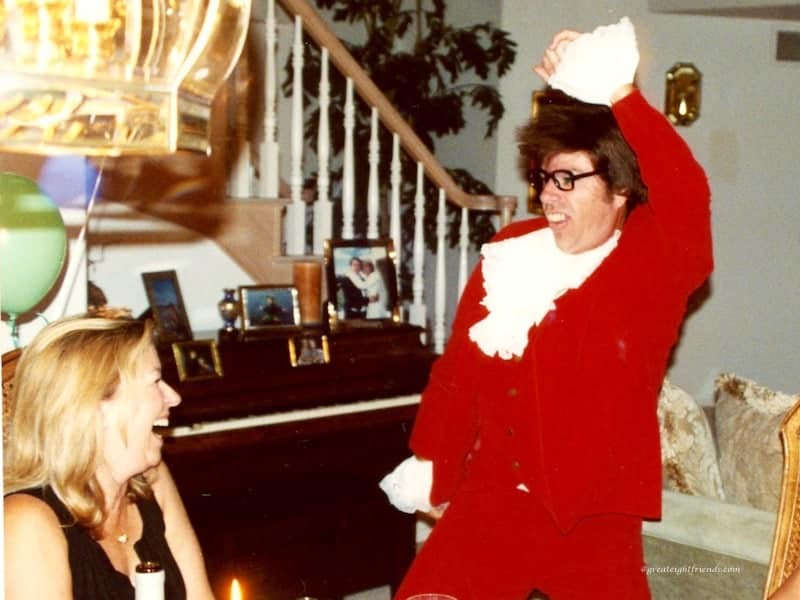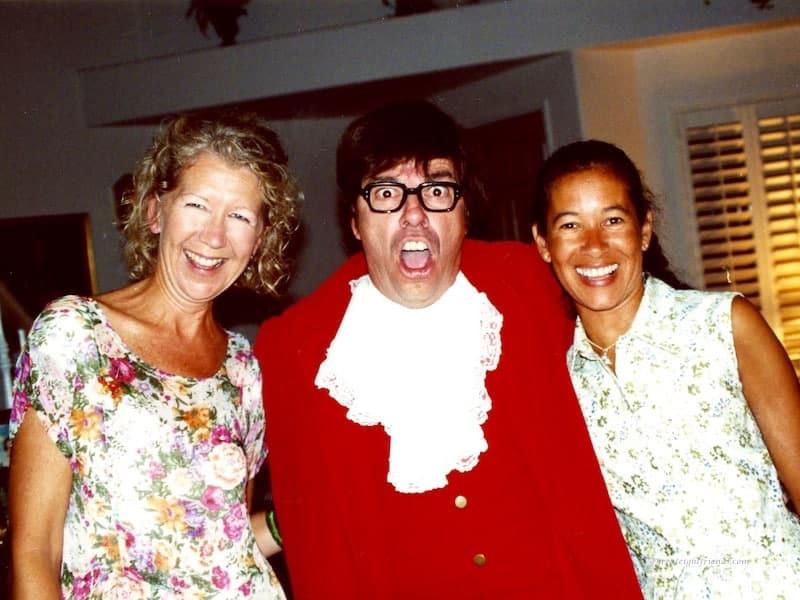 And after a night of fun, laughter and celebrating our dear Anna, we topped it off with
Birthday Cake and Ice Cream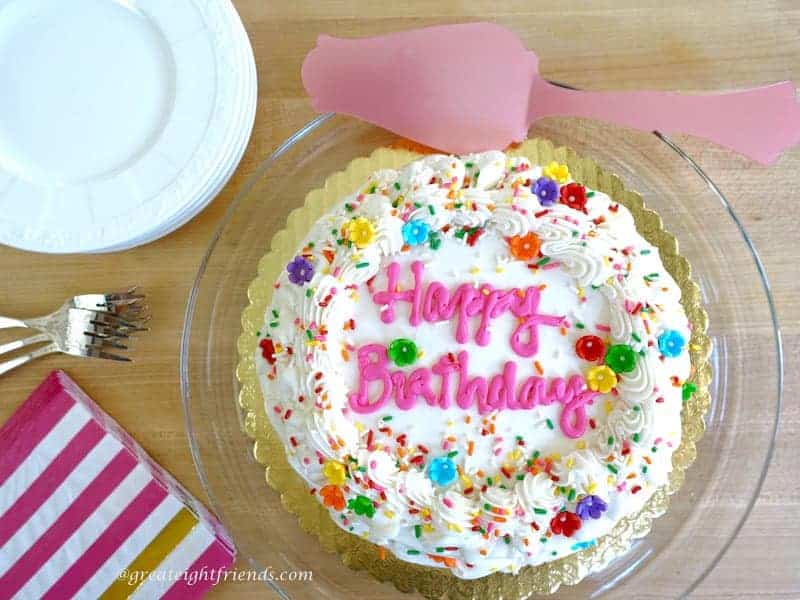 because you know what we say here at Great Eight Friends,
"Skinny people are easier to kidnap. Stay safe! Eat Cake!"
Happy Birthday Anna!