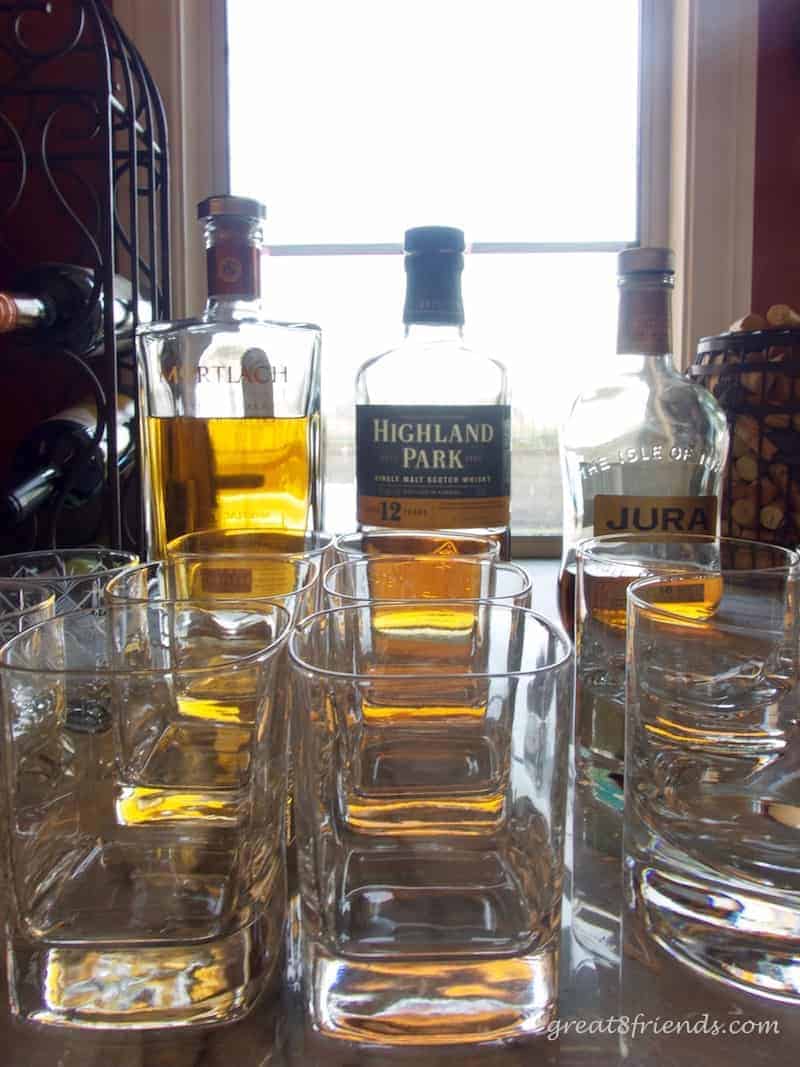 Just two years ago I wrote a short column on Scotch Whisky, reviewing three different bottles. My reviews/tastes were enjoyed only by me. This time, however, I had a Scotch whisky tasting with the Great 8 guys.
We tasted Scotch from three different distilleries, all from the Highland region. This region has the most distilleries and has been subdivided into four areas, two of which are Speyside and Islands. We tasted each pour 'neat' (no water or ice added) then added a small ice cube to add a little water and to cool down the pour.
Highland Park 12 Year Old
Orkney Islands
Highland Park is the northernmost distillery in Scotland
43% alcohol
Sherry cask
Dark apricot color with a rich, sweet flavor and a mild hint of peat on the backend. Very good all around Scotch.
It's my understanding that the 15 year is even better and well worth the increased price.
Mortlach Rare Old
Speyside
43% alcohol
Sherry and Bourbon casks
Orange color. Sweet, spicy and fruity flavor
Very smooth and drinkable but lacked much depth.
The higher end selections at this distillery have much more complexity.
Jura 16 Year Old
Island of Jura
43% alcohol
Deep gold color. Spicy, briny and fruity profile.
Very smooth with a sweet beginning and a cedar/salty finish. This was everyone's favorite. A lot of depth and layers of flavor.
Gr8 Tasting notes:
Adding the ice cube seems to mellow the flavor and brings out more depth. We all enjoyed Jura 16 the most.
Joel predicted we would favor the last one the most. I wonder if the Highland Park was tasted last would it have been favored? Anna tasted with us as well. She is a closet Scotch aficionado, thanks to her father.
Gr8 Sidebar:
After tasting the first three Scotches we sampled four more 'off the record'. Two were from my solo tasting: Aberlour A'Bunadh cask strength and Lagavulin 16.
We also sampled Glenmorangie La Santa and Balvenie 21yr Portwood. The last two were the favored of the final four.
Stay tuned for our future ratings.
Slainte!