An Evening in Provence is a delicious choice for a themed dinner party. Perfect for any season, but especially nice as a summer party to enjoy eating outdoors.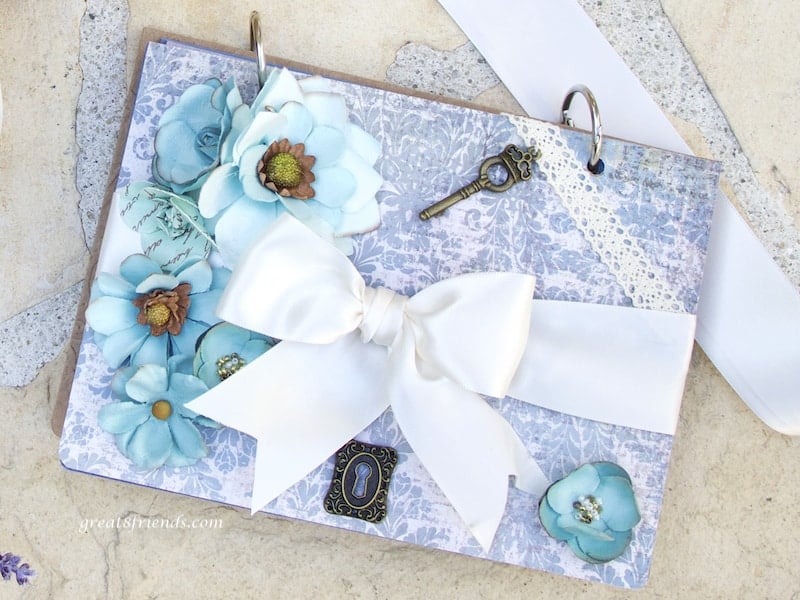 If you want to throw an easy dinner party, this is the theme for you. The food of Provence is country food, different from food in the bistros of Paris.
Olive oil, garlic, tomatoes, and fresh vegetables, are all prevalent in Provençal cooking; tending more towards the Italian style of cooking, really.
The Invitation
Usually, by the time we've chosen our theme, I've already started formulating the idea for the invitation.
This time, however, I was a bit stumped. So I went to Pinterest and searched for ideas.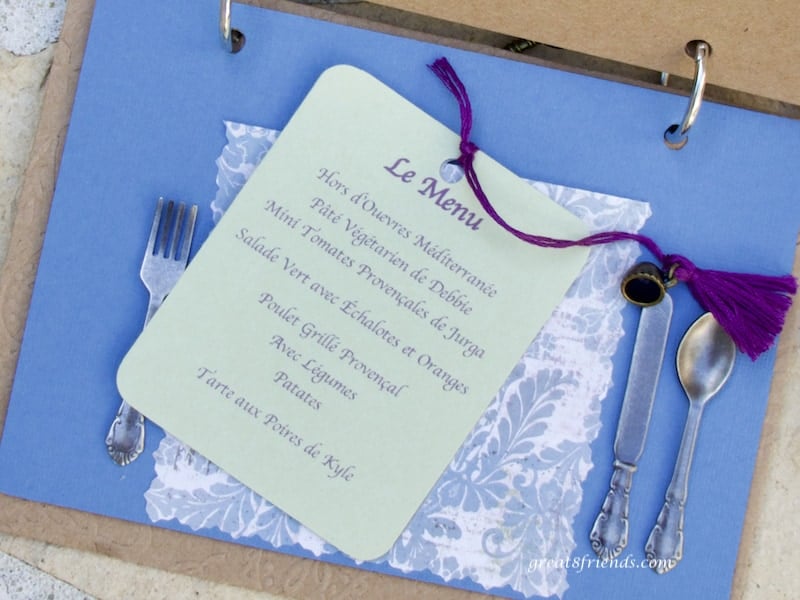 I absolutely adore these frilly handmade scrapbooks from Scrapmir. So I decided to make something similar. (Mine were not nearly as detailed or beautiful, but I think I captured the feeling I was looking for...sort of!)
I used pre-cut chipboard albums by Recollections from Michael's craft store. Then covered the pages with scrapbook paper and added the embellishments, flowers, ribbon, etc. that I liked.
Not simple, but not too difficult either, and fun if you like crafting! And remember, we only have to make 3!!!
The Table Setting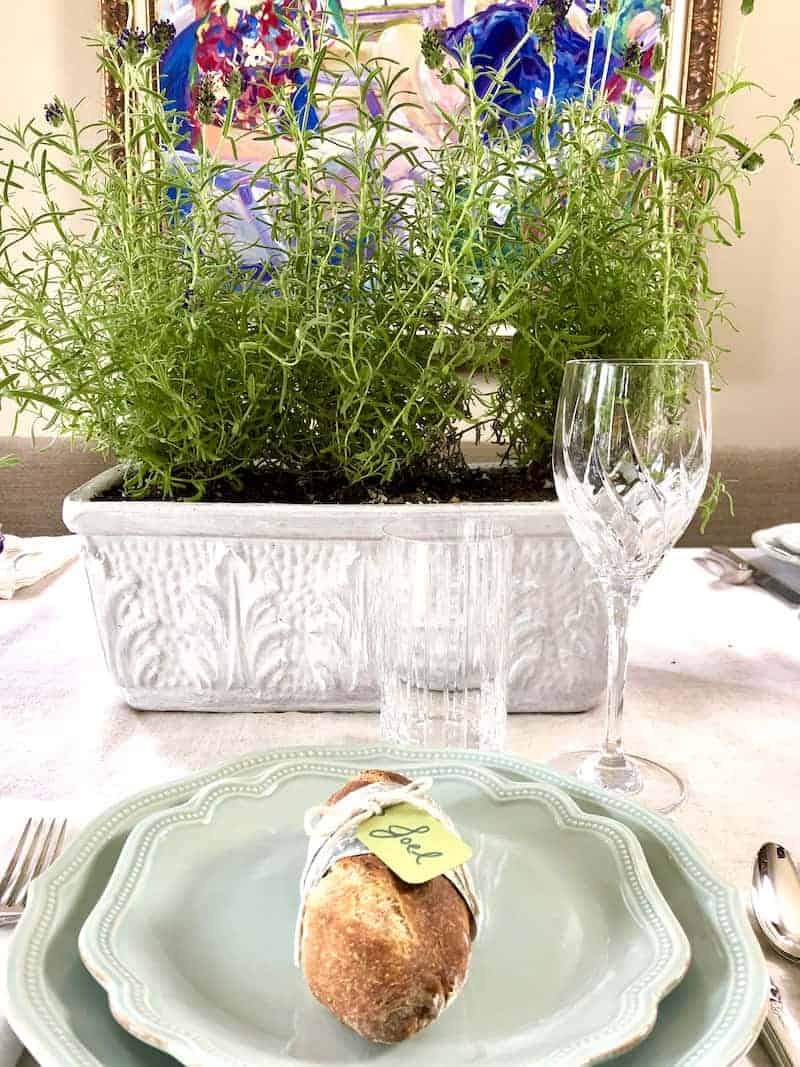 When I think of Provence, I think of the fields of lavender. That's the perfect centerpiece, lavender! I purchased a terra cotta rectangular planter (because my table is a rectangle. For a round table I would have picked a round planter).
Grabbing some white acrylic paint from my craft drawer, I simply painted the planter. After letting it dry, I transplanted some blooming lavender plants into it.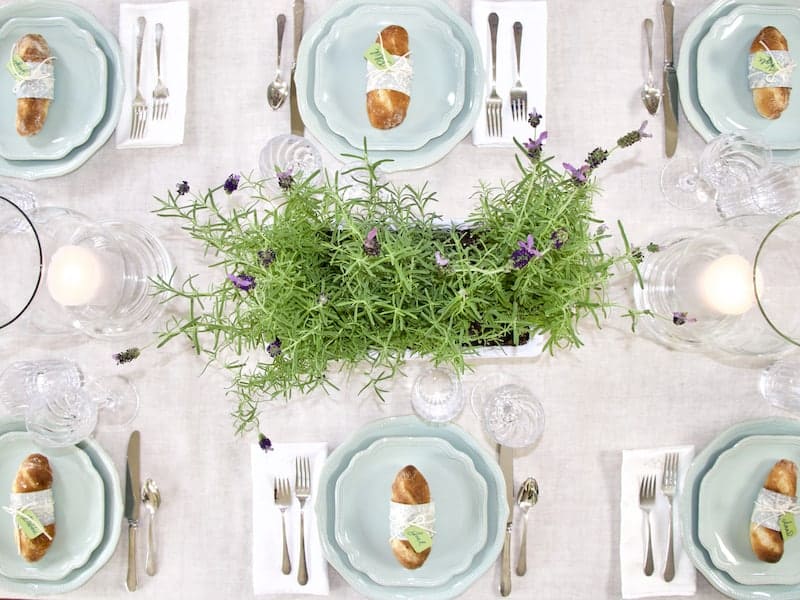 The best part about this centerpiece? You can make it WAY ahead of time! Just keep it watered and you have no worries the day of your party.
The dishes came from our local rental store. I wanted something different from my good china or everyday dishes but didn't want to buy anything new. Check it out, renting dishes is affordable!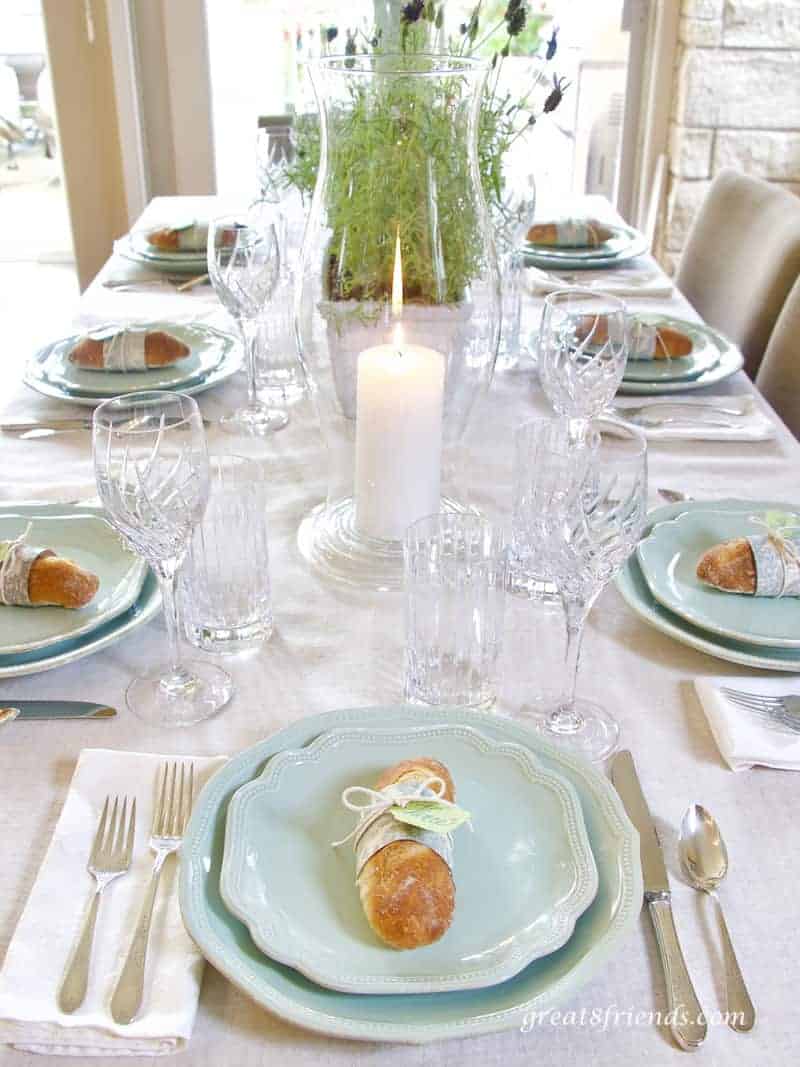 If you have access to vintage silver plated flatware, (does anyone have an attic anymore?!?!) it will be like jewelry on your table. Paging Grandma!
The Dinner Menu
French Provençal recipes are all fairly easy and most of the food is healthy. Which is a plus when throwing a dinner party, because everyone will overeat!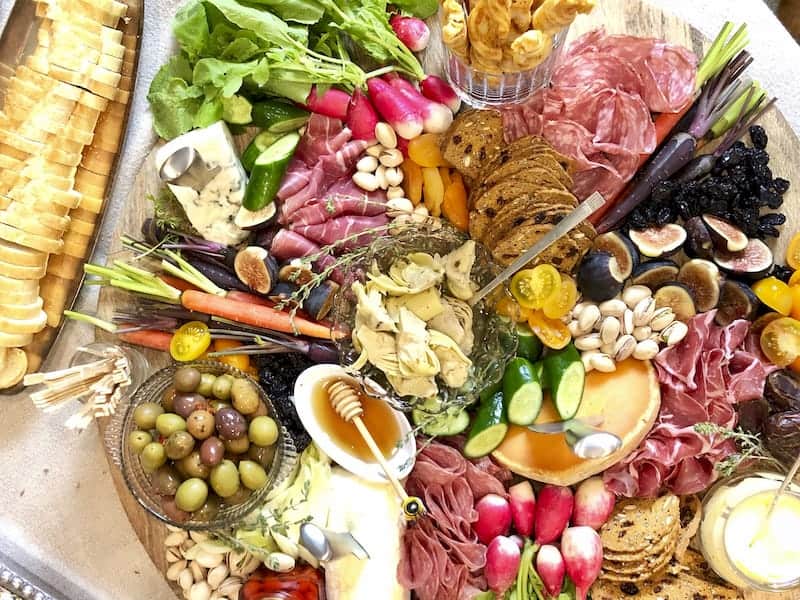 Hors d'Oeuvres Méditerranée - my daughter-in-love was visiting and put together a beautiful grazing board as I was grabbing the items from the fridge and pantry. It's Gr8 to have some impromptu help!
Vegetarian Paté by Debbie - beautiful, a table decoration in itself!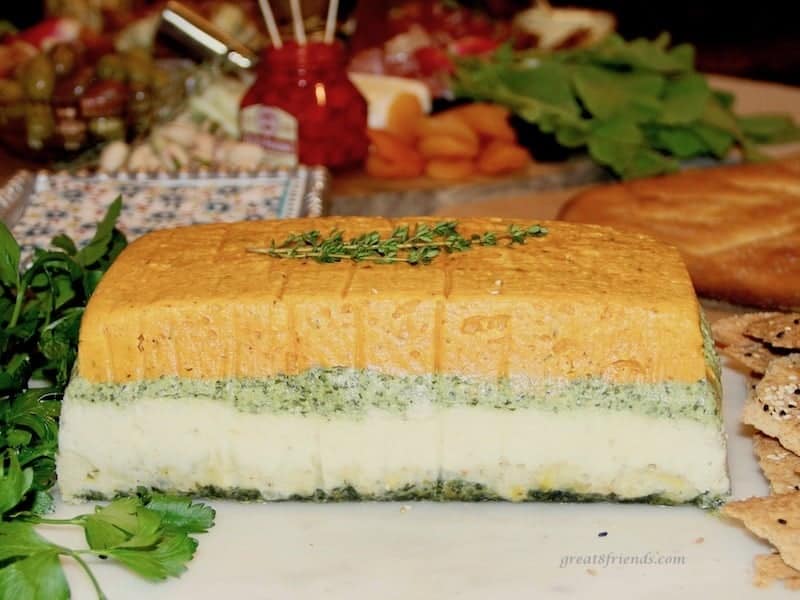 Mini Tomatoes Provençal by Jurga - fresh, bite-sized perfection!
Green Salad with Shallots and Oranges
Roast Chicken Provençal with Potatoes
Vegetable Tian - an easy and delicious make ahead roasted vegetable dish.
Tarte aux Poires (Pear Tart) by Kyle - YUMMM!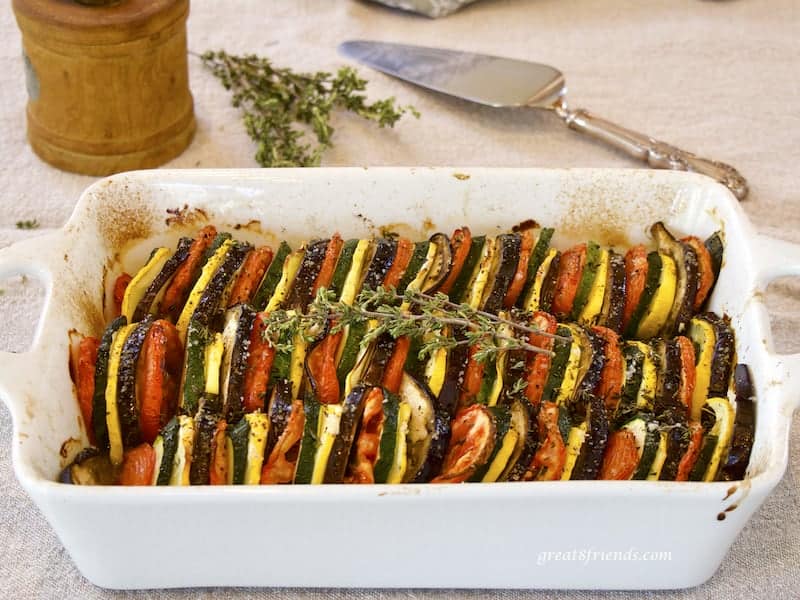 Meanwhile, we had a Gr8 time at our Evening in Provence dinner party!