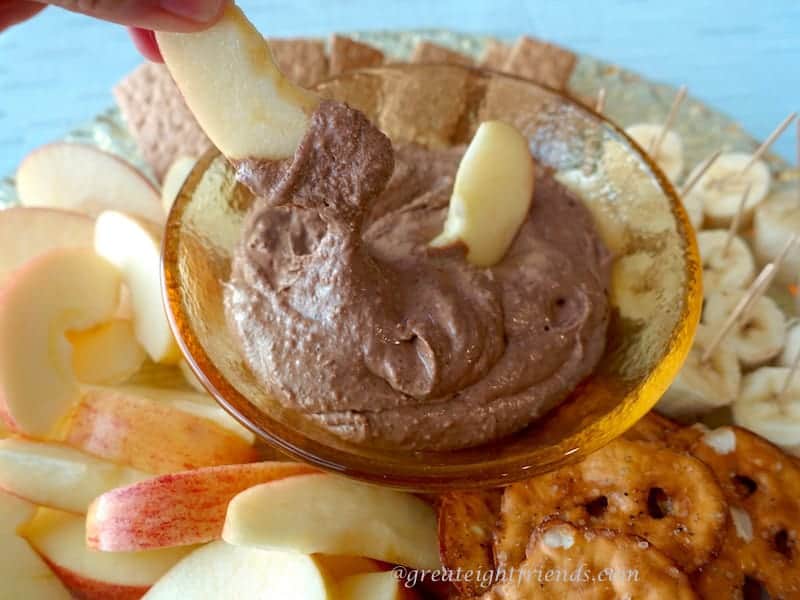 Nut Butters...We all know and love peanut butter, but there are a lot of other nuts out there that make delicious, creamy spreadable goodness. One of my favorite Instagram accounts, @dad_beets, is often posting pictures of his homemade nut butters. So, I thought I would try it! It's EASY and rewarding!
And the big "kids" love it, too! Vince stole the jar and just started dipping graham crackers!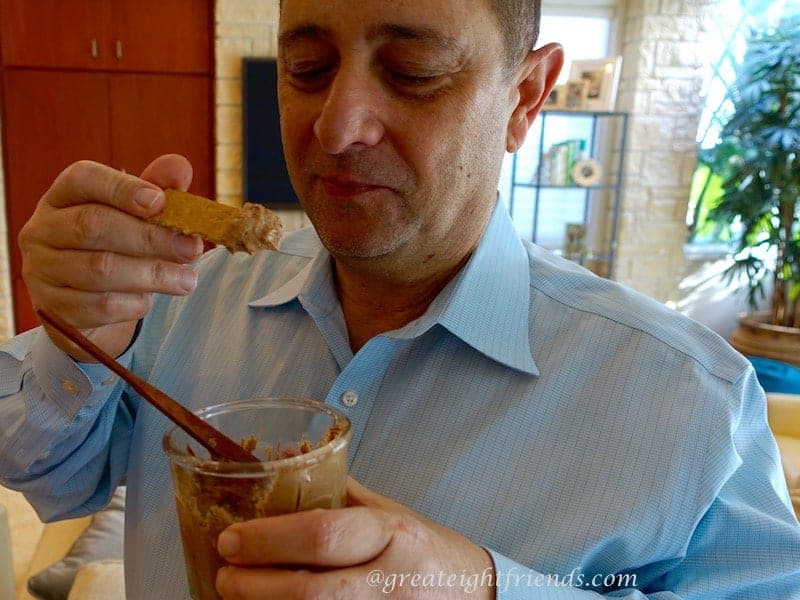 I had some almonds left from the big Costco bag that I bought for holiday baking, so I started with those. And there was some leftover milk chocolate (though you could use any kind, semi-sweet would probably be delicious, too). A little coconut to round out the flavors and I got started!
Coconut, Chocolate, Almond Nut Butter
Ingredients:
1 cup whole almonds (about 6 ounces)
4 ounces milk chocolate, divided
1/4 cup + 2 Tablespoons flaked, fresh coconut
1/2 teaspoon sea salt
1 - 2 teaspoons coconut oil
Directions:
Toast the almonds in a frying pan on the stove-top. Be sure to stir often so they don't burn. Remove from stove to cool.
Pulse the chocolate in the food processor until medium ground. Or you can chop it with a knife.
Remove the chocolate to a bowl.
Add the cooled almonds to the processor bowl and process until creamy, 5-8 minutes. Scraping the bowl occasionally.
Add 3 ounces of the chocolate, 1/4 cup of the coconut, and the sea salt to the nuts and process until well incorporated and creamy.
Add 1 - 2 teaspoons of the coconut oil until the butter is the consistency you desire.
Move the mixture from the food processor bowl to a small bowl and stir in the remaining chocolate and coconut. This will give you a nice textured butter. If you prefer, you can process all the ingredients at once and the butter will be mostly creamy.
Serve and enjoy!
Gr8 Serving Tips:
This can be served with fruit, graham crackers, pretzels; or stir it into a hot cereal in the morning, we love it in our oatmeal with bananas. Make a tray the next time the guys are watching sports or when you have a group of kids over.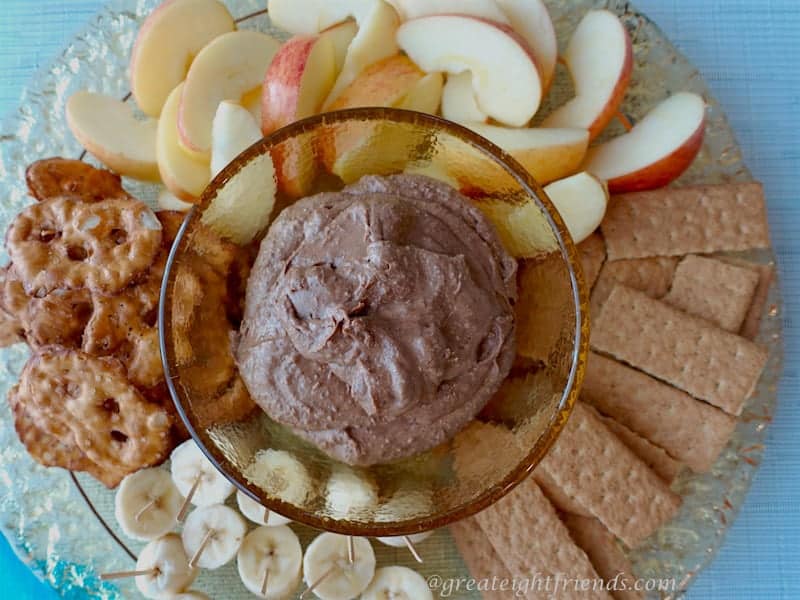 Gr8 Storage Tip:
Be sure to cover and refrigerate this, as it is an all natural butter with no preservatives.
Gr8 Gift Idea:
Package the butter in a cute jar and give it to a busy mom for a healthy snack alternative for her kids. (And, yes, I believe that chocolate in this small quantity and mixed with a protein can qualify as sort of healthy...though I am no nutritionist, so you may not want to quote me on that!)