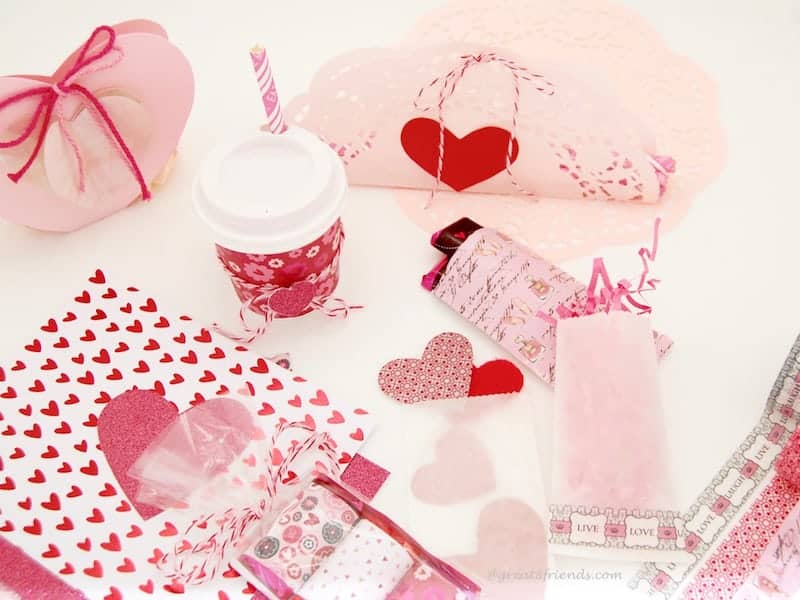 Now that all of your holiday decorations are packed away in the attic, rafters, basements or storage units, what's next? Valentine's Day! No more red and green! Get your minds set with red and pink! It's time for hearts, cherubs and love! Whether you give a box of those cute little conversation hearts, a little sack of treats (hopefully homemade!) or a basket of cutesy lovey, heart-sy things, gather them together...we're here to share some Gr8 ideas to help you get your Valentine's Wrapped with Love. Besides, it's all about the presentation, right?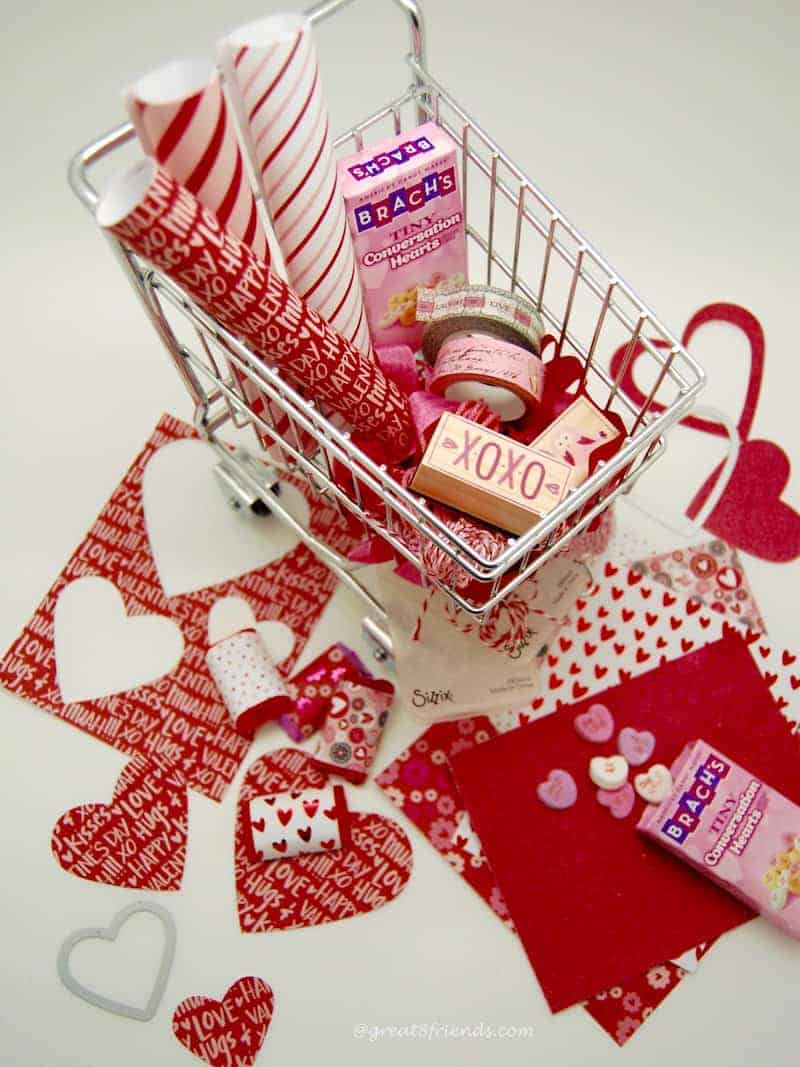 Okay so I was one of those moms (when my girls were little) that couldn't wait for those school projects and class parties! Crazy, right? Not to me! I always wanted to sign up for the snacks and treats! We all know that homemade is always best and no matter their age, your Valentine will taste and appreciate the difference! Wrap up our Caramel Popcorn with Smoked Almonds and Fleur de Sel in cute Valentine papers, or fill a cello bag with our Homemade Peanut Butter Cups all tied up with a cord and cute heart shaped tag. Whatever the treat or trinket, it's so much fun to make them happy with the presentation, too!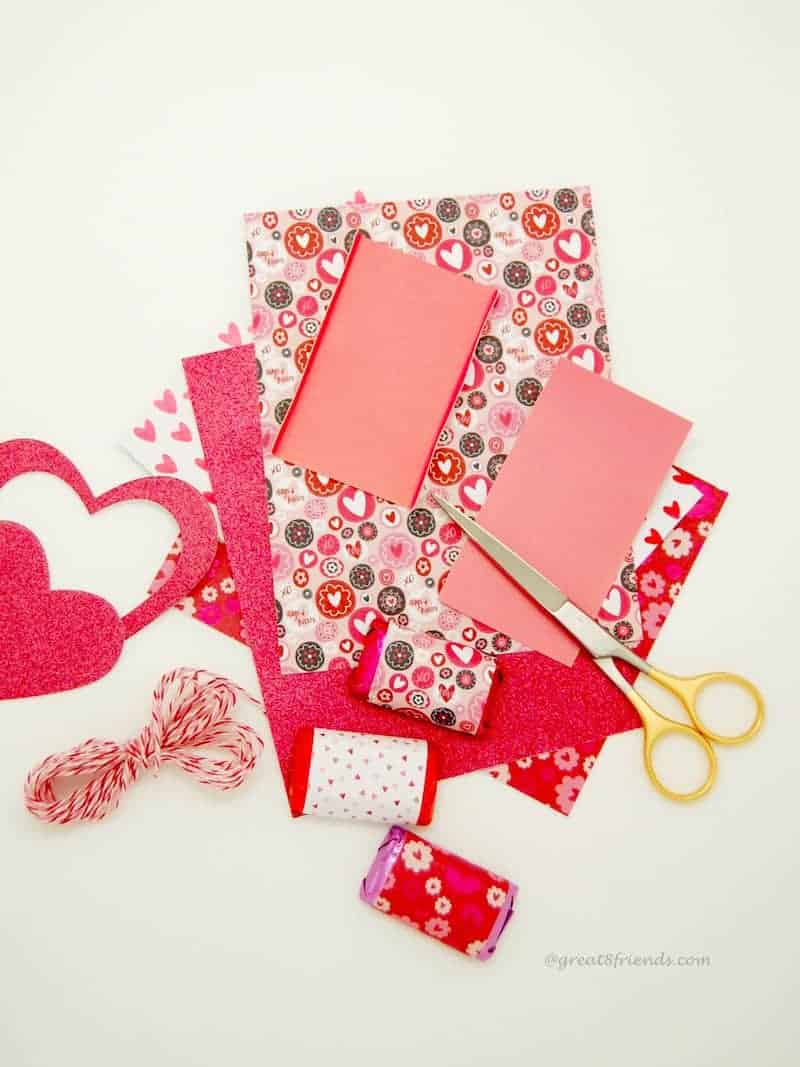 I pretended to ignore "Mom, can't we have an after school snack first?" Hello….we had to get to the stores before the other eager moms! I know I know…it wasn't my project, but I sure had fun helping it "come to life"!
Just so you know, some of the links on this page are "affiliate links" which means that Great Eight Friends earns a small commission from any purchases made through the link. (Your price remains the same.) Thank you for your Gr8 support!
The class parties were always fun! Whether I signed up for the craft project or not, at least I knew my girls would be bringing treats to their little classmates. Wrapping up the goodies in a way different than how they were on the store shelves was the best! My girls are all older now and their class parties are long gone, but now I wrap, pack and/or ship to my 3 lovelies! Whatever the season or holiday, there's always a care package the way!
Papercrafting has always been my "thing," and working in the craft industry with Sizzix, how lucky am I?! My friends at Sizzix all know how I love anything mini! They call it "Debbie size"! To me, a tiny version of regular everyday things is just so gosh darn cute, so when my good friend Janette of janettelane.blogspot.com gave me a mini version of a grocery cart, I about fell over! Isn't it just the cutest thing ever!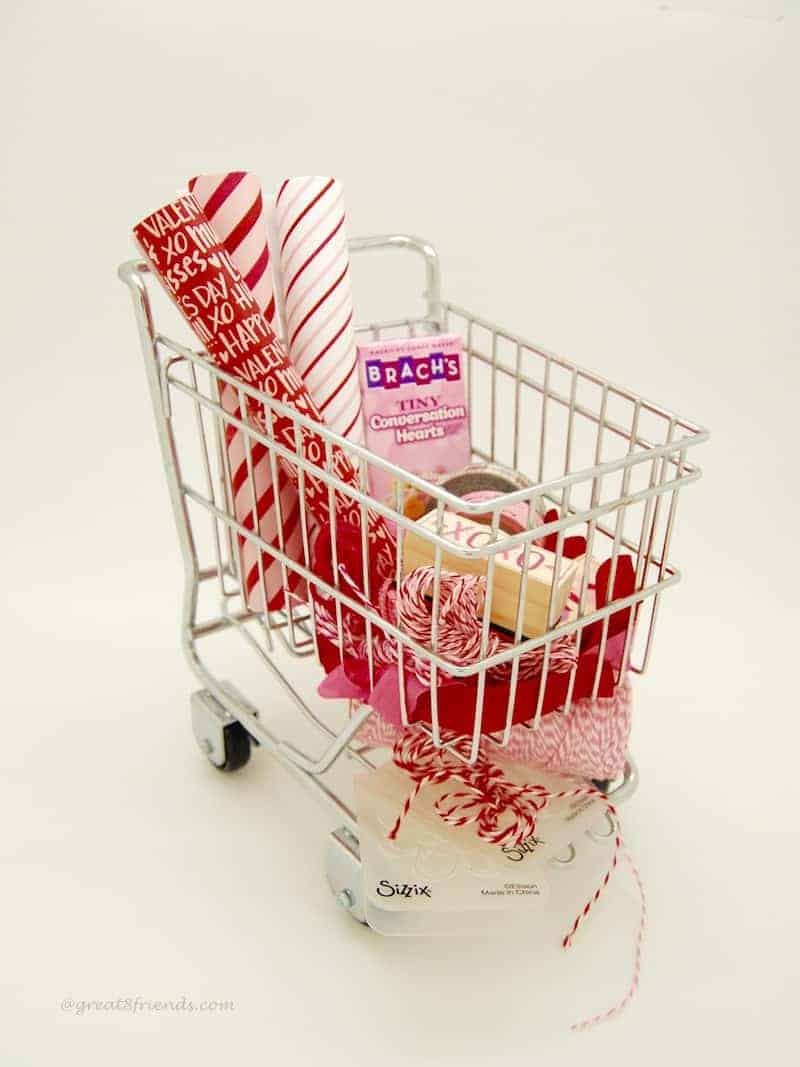 Whether I'm snipping and trimming with scissors or doing some die cutting with my Sizzix Big Shot machine, I take my little grocery cart down my craft supply "aisles" and do some "shopping" in my own home!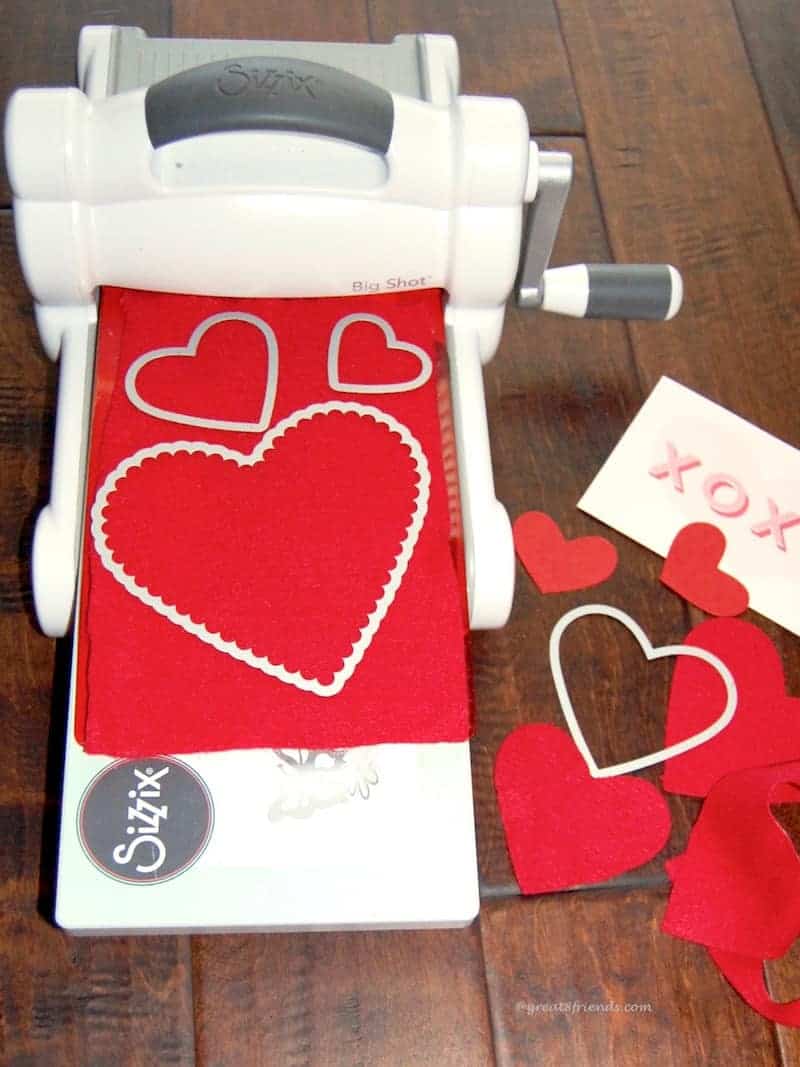 So, my friends, come along…gather some papers, heart dies, stickers, etc., we've got some crafting to do!
Some of the things I'd "LOVE" for you to use:
Adhesive (double-sided tape, tape runner or quick dry liquid glue)
Baker's twine/ribbon
Cardstock, patterned and solids (Valentine themed scrapbooking papers)
Doilies
Paper treat bags
Plastic treat bags
Rubber stamps
Scissors
Treats
Valentine themed stickers
Washi tape (decorative tissue tape, available here and at all craft stores)