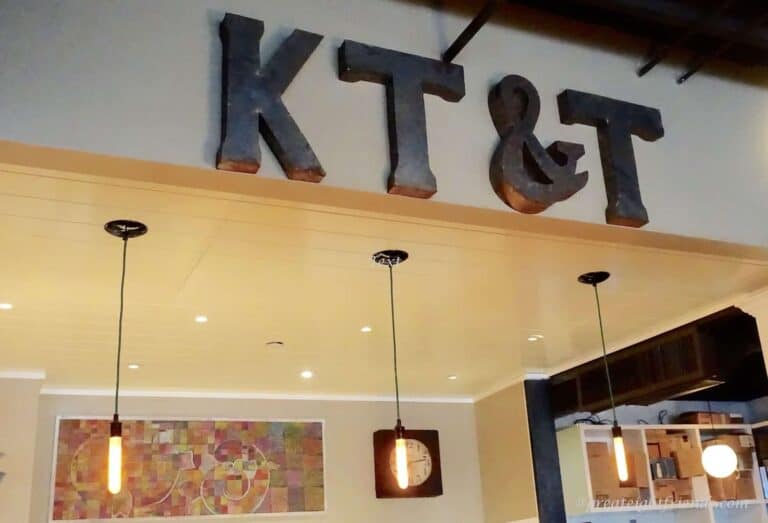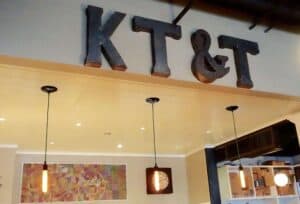 Boston is a city of history and beauty...and wonderful restaurants. On a recent visit, our 21 year old made the restaurant reservations and we were not disappointed.
James Beard award winning chef/proprietor, Tony Maws, has taken a spot with history in the town of Somerville and created a "Space With Soul". As with many of the hot restaurants today, the food is locally sourced. In fact, according to the KT&T website, Tony was sourcing his food this way before it was trendy.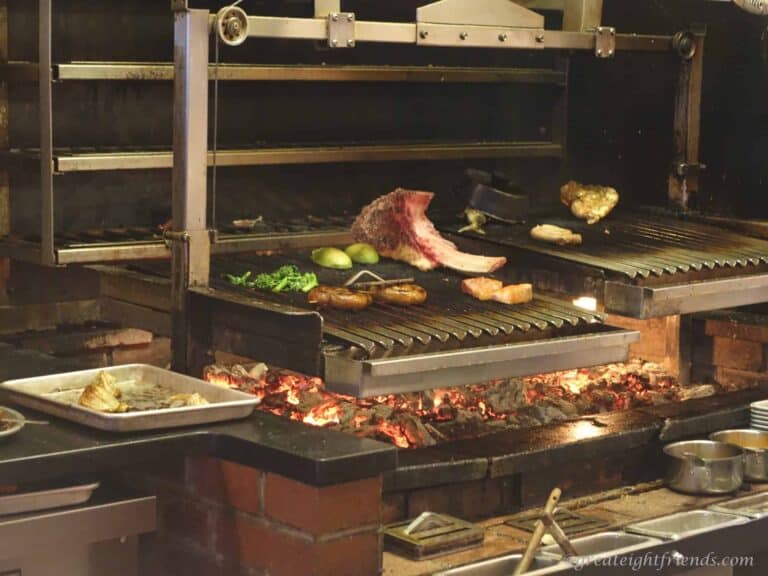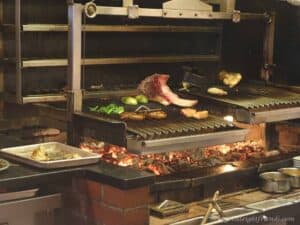 The bar is adjacent to the kitchen where the large, hardwood grill is the focal point, open to and visible from the dining area. We were fortunate to be sat at the community table on high stools with a clear view of the kitchen activities.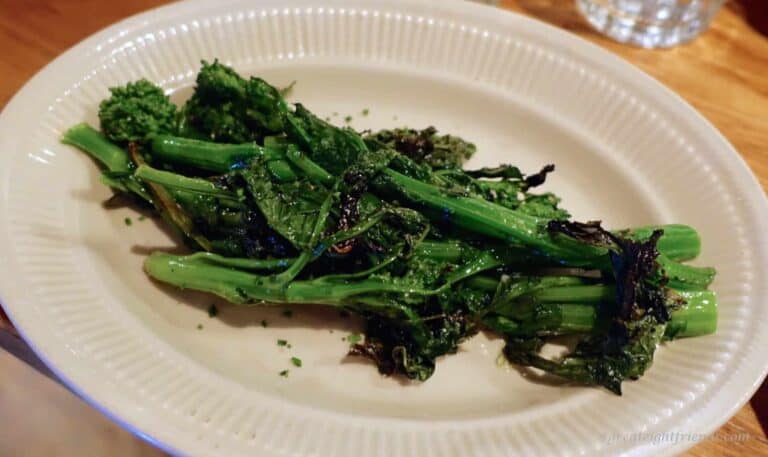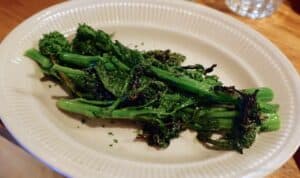 Instead of starting with salads, we decided to do a couple of the sides as starters. As you have read in this blog, we sauté broccoli rabe, aka rapini; at KT&T they grill it! This is definitely something we are going to try at home, the flavors that we love were there, but more intensified. We also ordered the grilled mushrooms (one of my husband's favorites). The plate of mushrooms featured a couple different varieties and were so good that we asked for a second plate!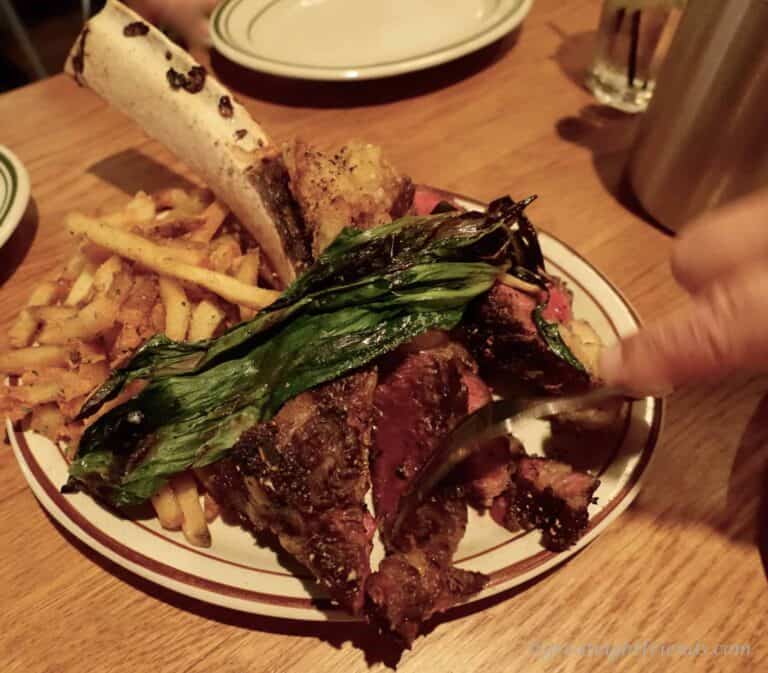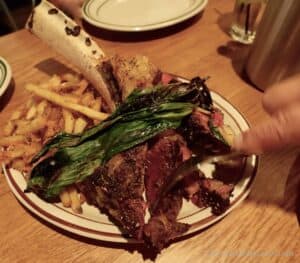 For the main course I ordered the Rohan Duck two Ways, Braised Leg and Duck Sausage, and my husband and daughter split the 30 oz. Maine Tomahawk Ribeye; known as the Tomahawk because of the giant bone!
I was a little disappointed in the duck mainly because the sausage was uninspiring and the sausage was the main reason I ordered this. A good dish should tingle your taste buds and make you want a second bite. This sausage did not do that at all, it wasn't bad, but it was not memorable.
The Maine Tomahawk Ribeye, however, was beautiful. Beautiful not only as it cooked on the grill, but on the plate and on the palate as well. Served with grilled ramps, red chili sauce and fries, the kitchen did the right thing and sliced this giant Fred Flintstone hunk of meat so there was less manhandling to do.
When you are in the Boston area, definitely make a trip to The Kirkland Tap and Trotter. It is only about 4.5 miles from downtown Boston or you can hop on the T.
The Kirkland Tap & Trotter — 425 Washington Street — Somerville, MA 02143 — 857-259-6585