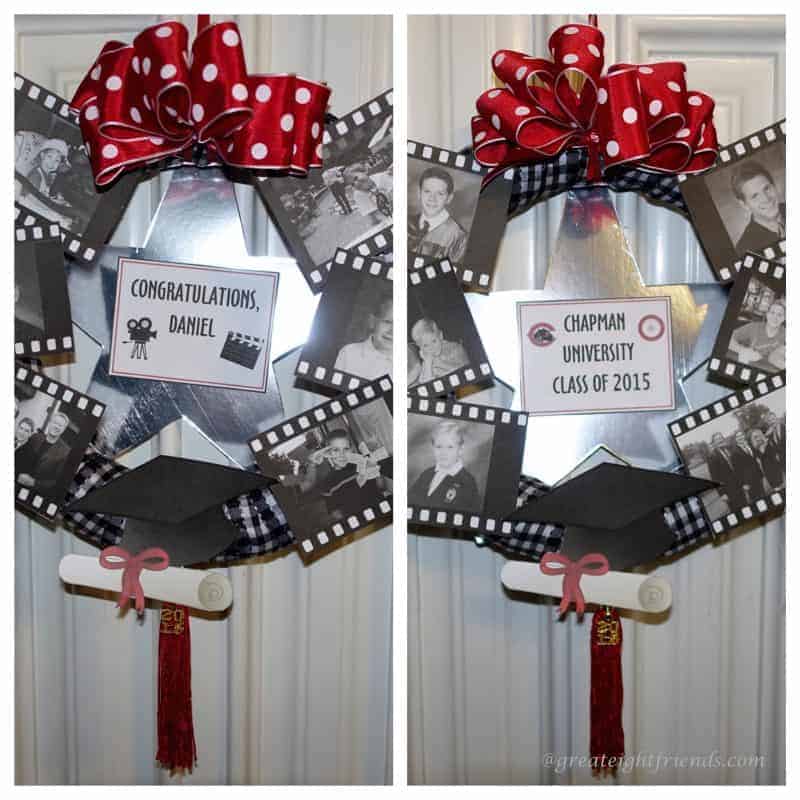 The solution was to call my good friend, Lisa Paul at Entertaining Events, to help with the event. Her team came to the rescue; from designing custom decorations that were bright, festive and theme appropriate, to setting up the entire party while we were away at the ceremony.We had clever centerpieces made that featured a film reel of Daniel's photos from infancy to the present; such a special touch! The silverware was individually wrapped and sealed with the Chapman University logo. And the school colors were used in the flowers, candles, and other decor.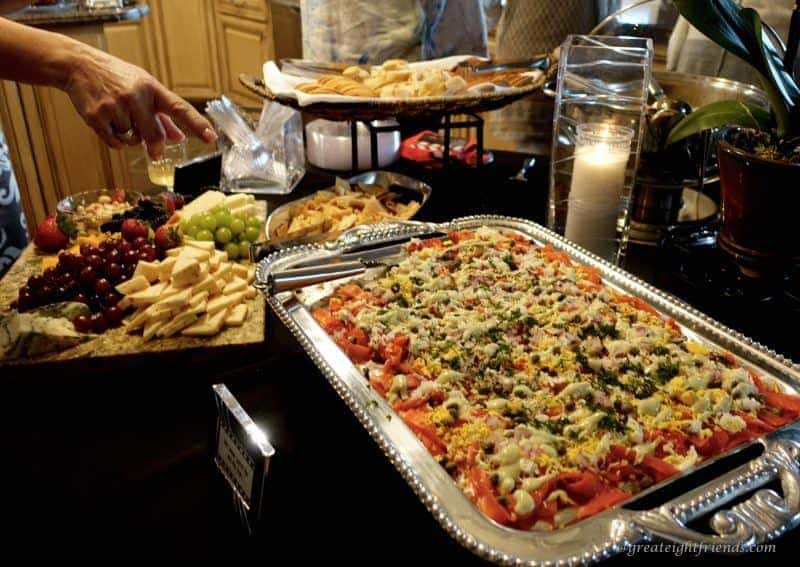 Since the guests would be arriving prior to our return from the ceremony, I knew we needed a few appetizers to nibble on while they awaited our arrival. Lisa recommended a smoked salmon appetizer, a fruit and cheese platter displayed nicely on a granite piece, and a baked brie with apricots and roasted almonds. All were absolutely delicious!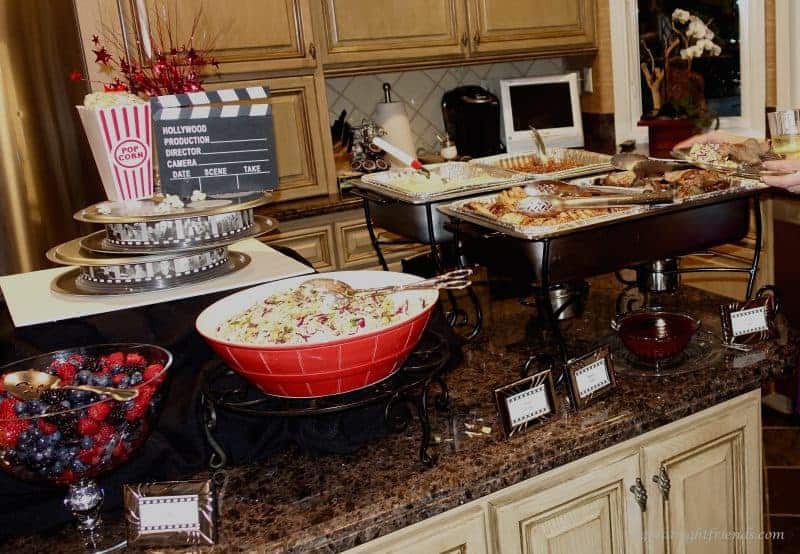 Daniel is a big fan of barbecue so we decided the catered meal would be his favorites: tri-tip steak, barbecued chicken, mashed potatoes, peanut cole slaw, barbecued beans, Caesar salad, and garlic rolls. The buffet was complete and looked amazing! And our friends and family loved it!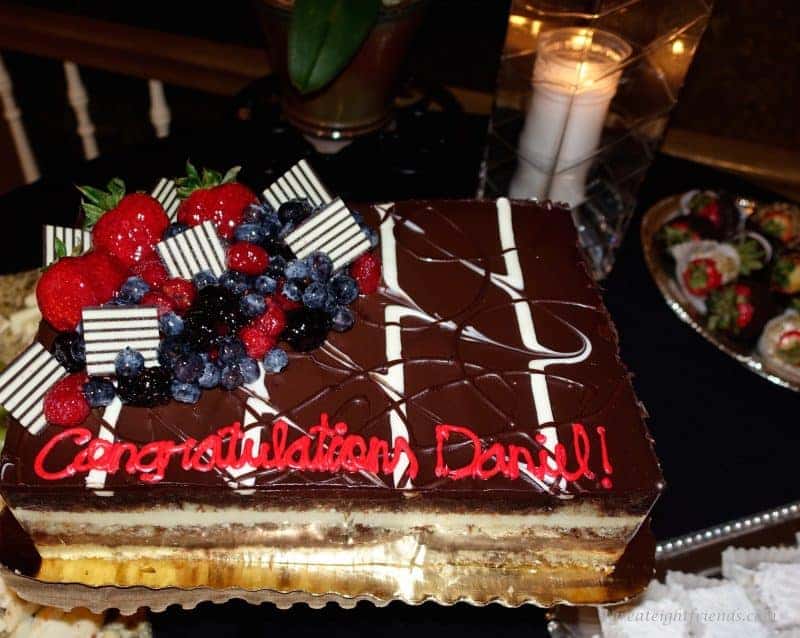 The dessert bar included a beautifully decorated tuxedo cake with fresh fruit topping, chocolate dipped strawberries, lemon bars, and my own homemade toffee.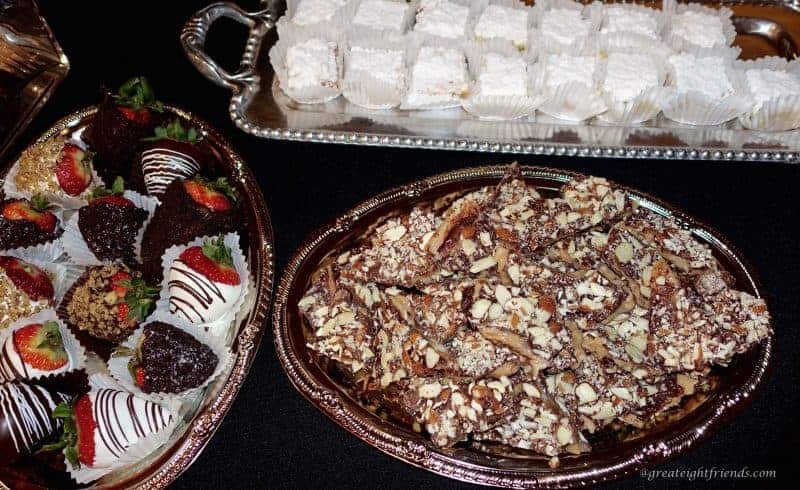 A surprise video, created for Daniel by his best friend and creative partner from Chapman, Dillon Moore, topped off the evening perfectly. The video was very entertaining and brought many laughs and great memories!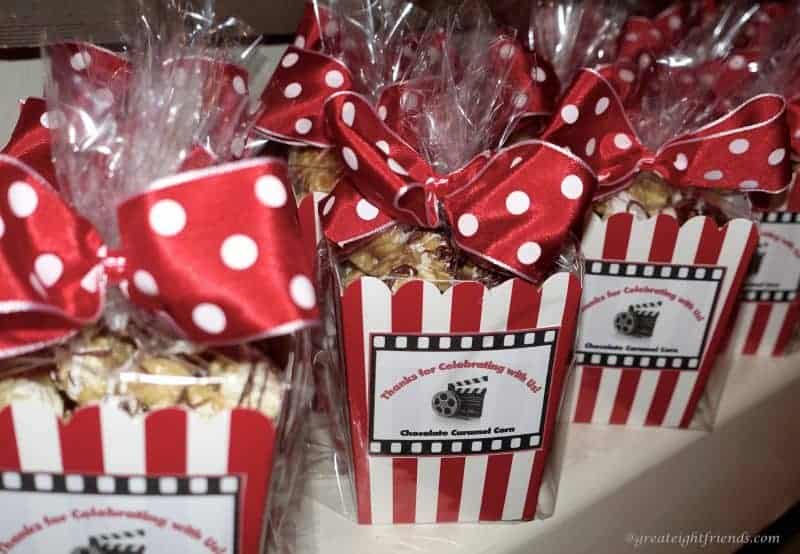 The party favors were popcorn boxes filled with homemade caramel corn drizzled with white and milk chocolate which the guests took as they said their good-byes. Such a delightful idea!
The evening would not have been such a great success had it not been for the help of Entertaining Events coordinating the fabulous party! Thank you Lisa, Leslye, Terry and Kim!