Who doesn't love fresh pie? Try this Buttermilk Pie recipe the next time you find yourself with leftover buttermilk. You'll be glad you did!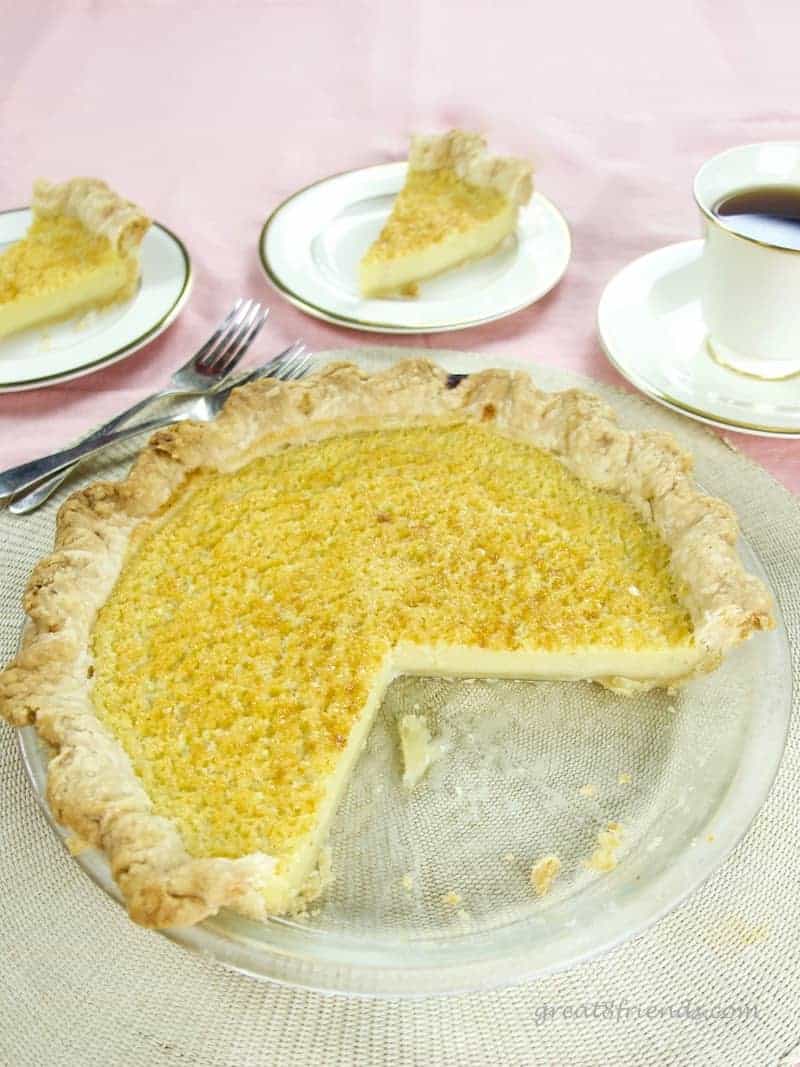 This simple Buttermilk Pie is the answer to what to do with leftover buttermilk. How many times have you bought a quart of buttermilk for a recipe only to have quite a bit leftover? I always have powdered buttermilk in my refrigerator for those last minute urges to cook that require buttermilk. But sometimes I buy the liquid and I ALWAYS have some leftover. There are lots of choices to use up buttermilk, but if you're making dinner and need a dessert, this pie is for you!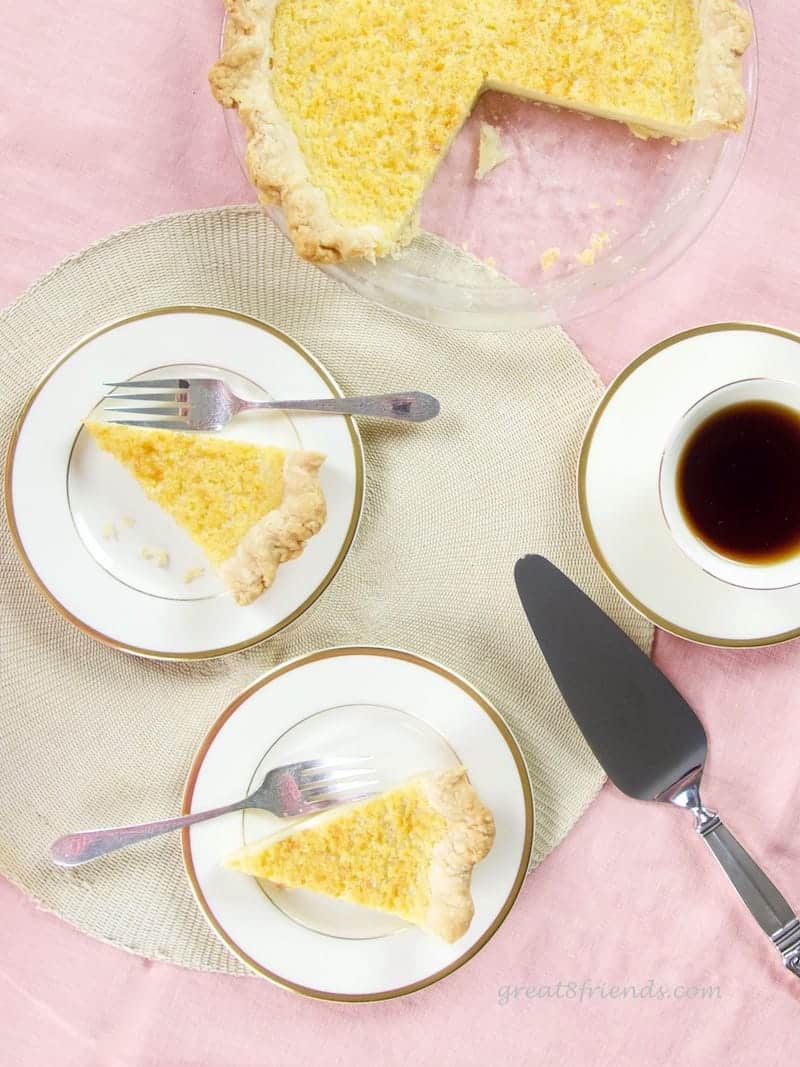 When I made the pie this morning, I made the crust and didn't refrigerate it before rolling out. (If you work quickly, your house is not too warm, and your ingredients are very cold, this works.) So, I made the crust, rolled it, put it in the pie pan and crimped the edges. THEN I put the crust in the fridge while I prepared the filling.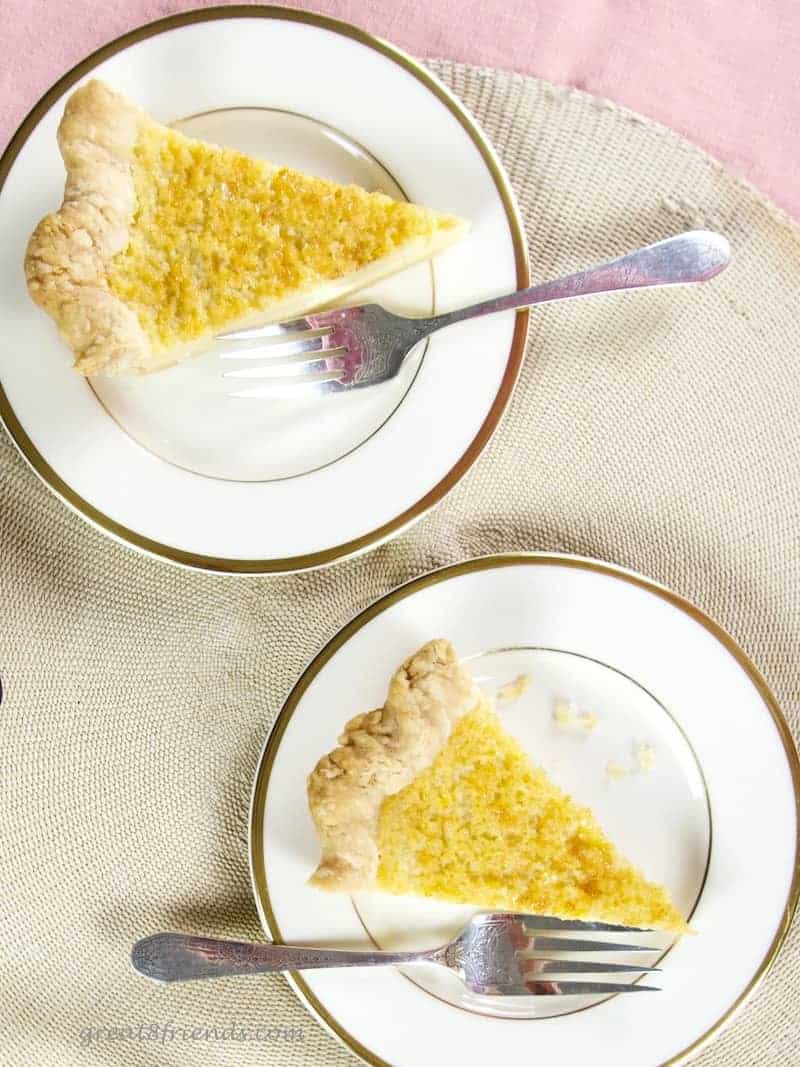 The filling is super easy. Just measure the sugar, flour, and nutmeg into a small bowl, then in a medium bowl beat the eggs, then whisk in the other liquid ingredients. Lastly, combine the dry ingredients into the wet and you've got your pie filling!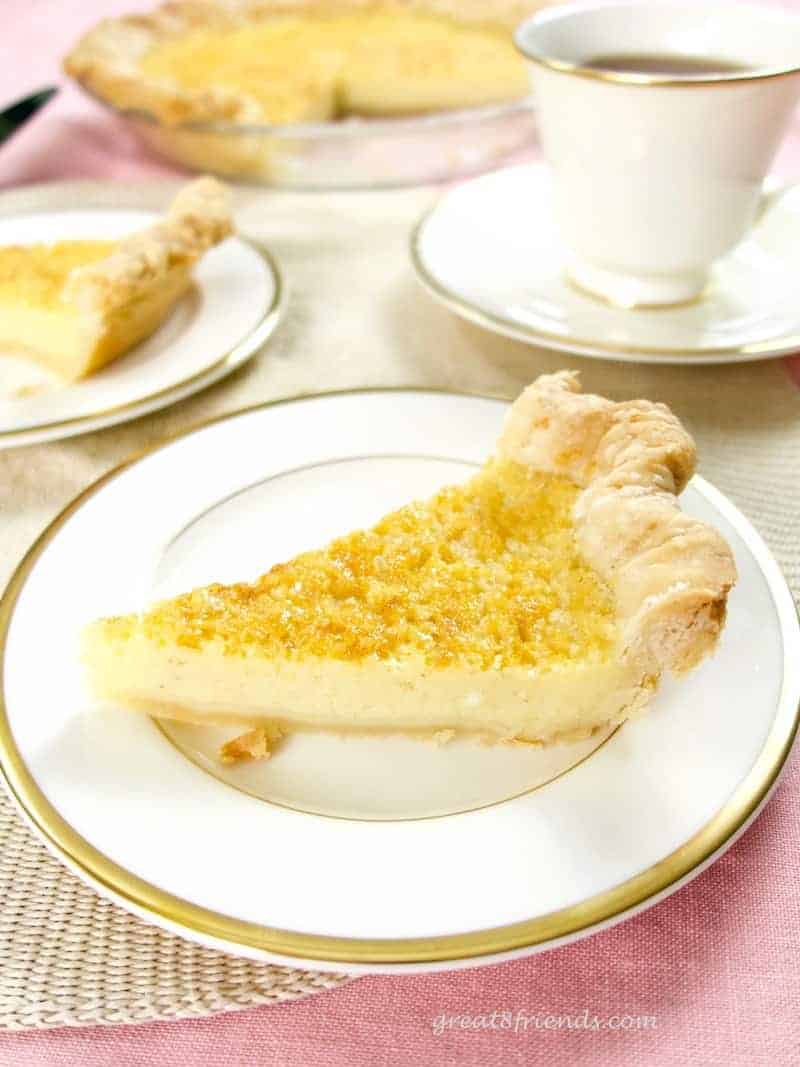 And who doesn't love fresh pie?
Buttermilk Pie
This makes 1 9-inch pie.
The prep time doesn't include making the pie crust.
Ingredients
3/4

cup

sugar

3

Tablespoons

all-purpose flour

1/8

teaspoon

nutmeg

2

eggs

1

cup

low-fat buttermilk

1/2

cup

butter, melted

1

teaspoon

vanilla

1

9-inch

unbaked pie crust
Instructions
Preheat oven to 350ºF and make sure the rack is in the bottom third of the oven. You want the heat from the bottom of the oven to cook the bottom crust of the pie; so the lower you set your rack the better the crust will bake.

Prepare a single-crust 9" pie crust. (Or use store bought.) With a fork poke some holes in the crust once it's in the pan and the edges are crimped.


In a small bowl whisk together the sugar, flour and nutmeg. Set aside.


In a medium bowl, beat the 2 eggs until well broken up and mixed together.


Whisk in the buttermilk, melted butter and vanilla.


Stir the sugar mix into the buttermilk mixture.


When this is well combined, pour into the prepared pie crust.


Bake for 35 to 45 minutes until golden brown and the middle just jiggles a little.


It's best served completely cooled, but can be served slightly warm.

If you buy the powdered buttermilk, I prefer the envelopes. The powder in the tub can get clumpy and becomes difficult to use. Here is a link to the envelopes in case you can't find them at your local grocer:

And look at this pretty pie pan!