What in the world could it be?
When I first saw that I was bringing Rumbledethumps to Anna and Vince's Great 8 Dinner, I thought it was a cookie! Shows where my mind was! But then I knew that couldn't be true, because the person in charge of dessert at our dinners, is always the host from the previous dinner. Which wasn't me! So, hmmm...let's see! What could this be?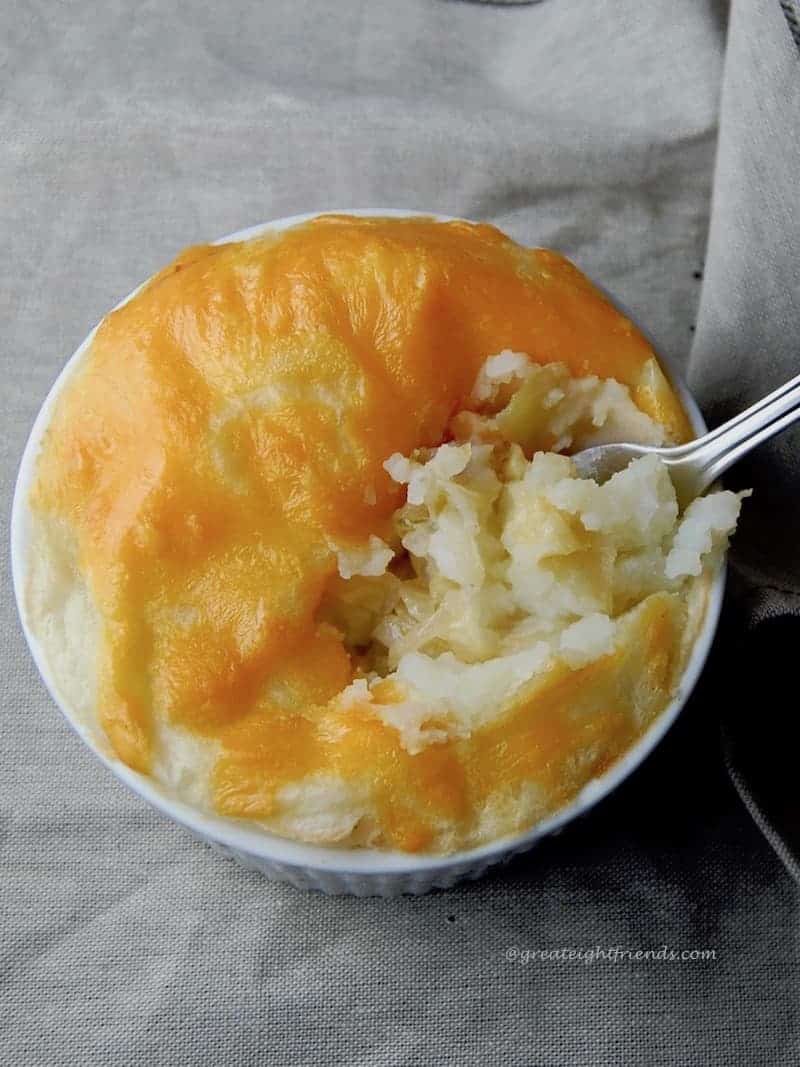 Let's figure this out!
Well my friends, I don't know about you, but when I read the name syllable by syllable, I thought it was the character from one of the children's books I used to read to my girls when they were little! Or wait, was that the name of that big brown elephant-like character from Sesame Street, you know, with the eye lashes...Oh, that was Snuffleupagus!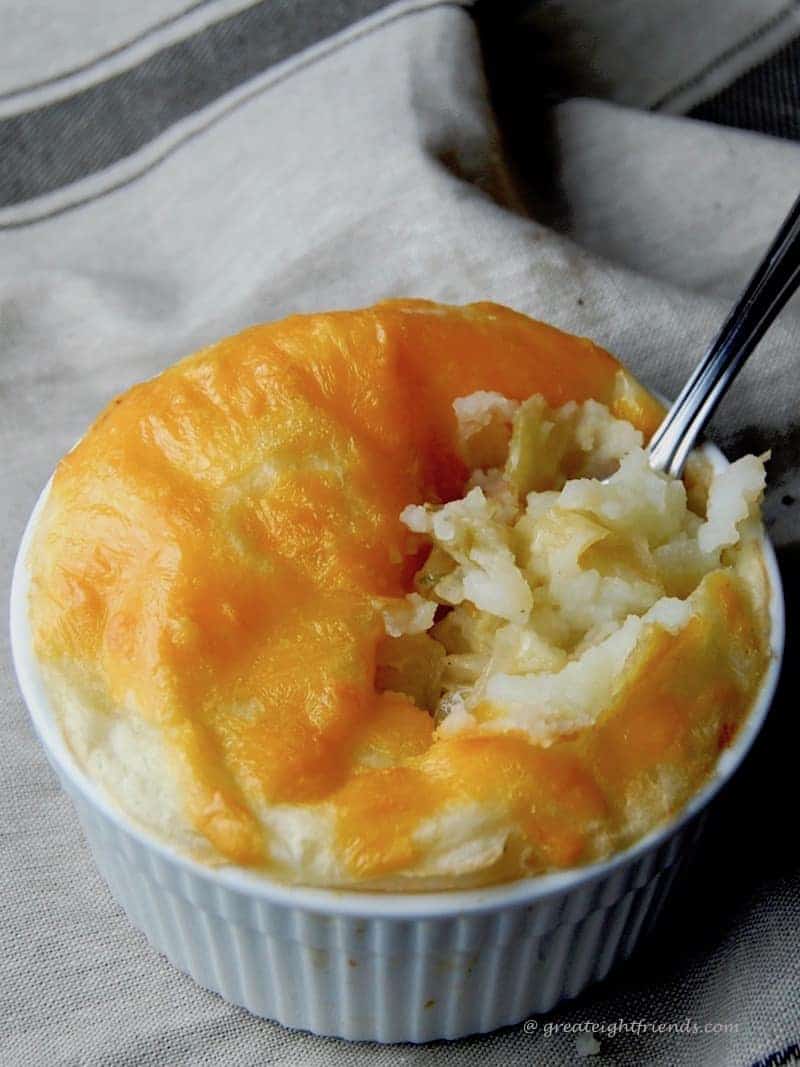 Although he was pretty darn cute, Rumpledethumps is better! Probably because it's food! It's potatoes! It's cabbage! It's delicious!
When Anna and Vince gave me this dish as my contribution to their Great Eight dinner, of course I had to look it up.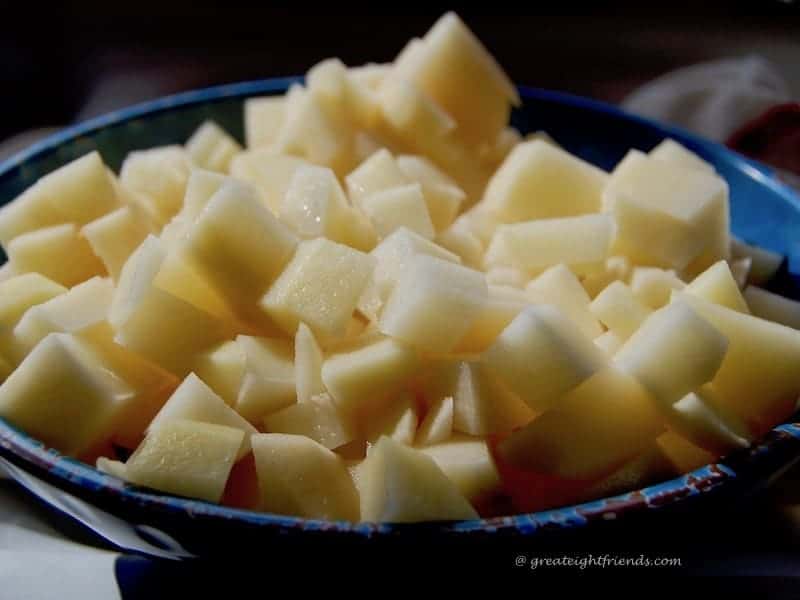 Never having heard of it before, needless to say, I had no idea what it consisted of...as far as I knew, it could've been whipped cream and sausage! Oh wait! That was an episode of my favorite show, Friends, the one when Rachel made the "trifle!!"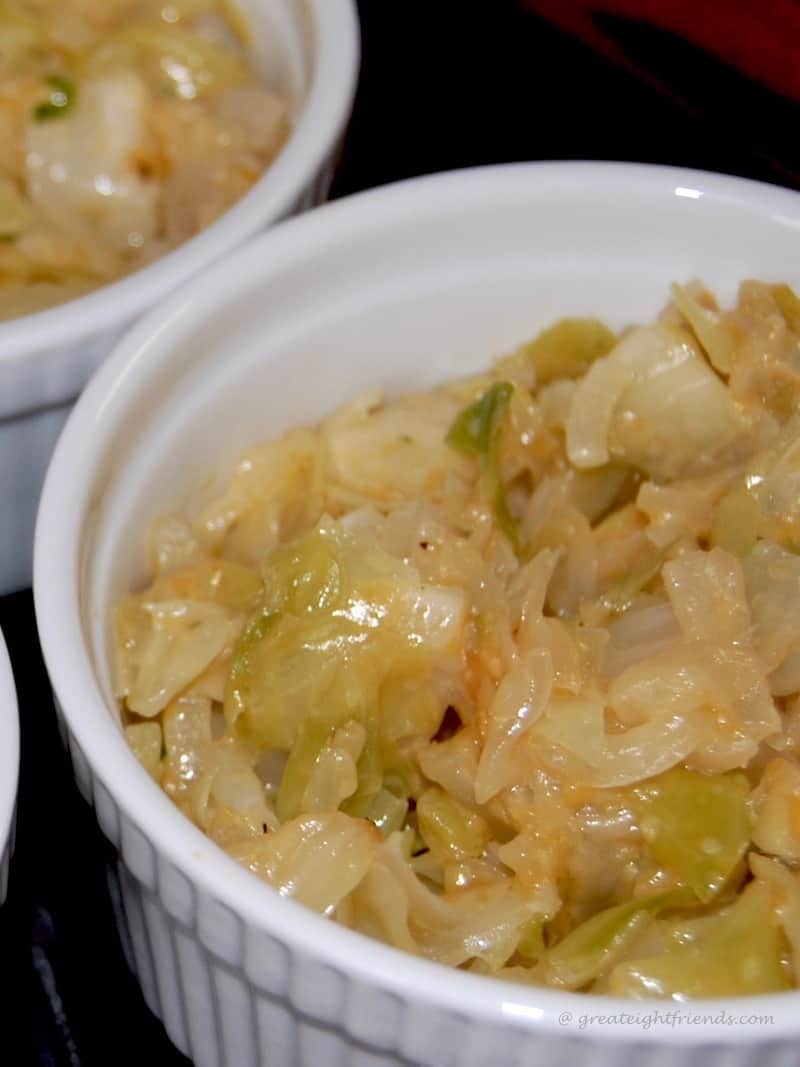 I know what you're thinking! Sesame Street, Friends...this girl watches a lot of TV! Well, not a lot!! Anyway, back to the Rumbledethumps! When I did finally research the recipe, how happy was I to see that mashed potatoes were involved! Diced, (I love a perfectly diced vegetable!) boiled and mashed, then spread on top of sautéed cabbage and onions! Ya baby! This sounds AMAZING!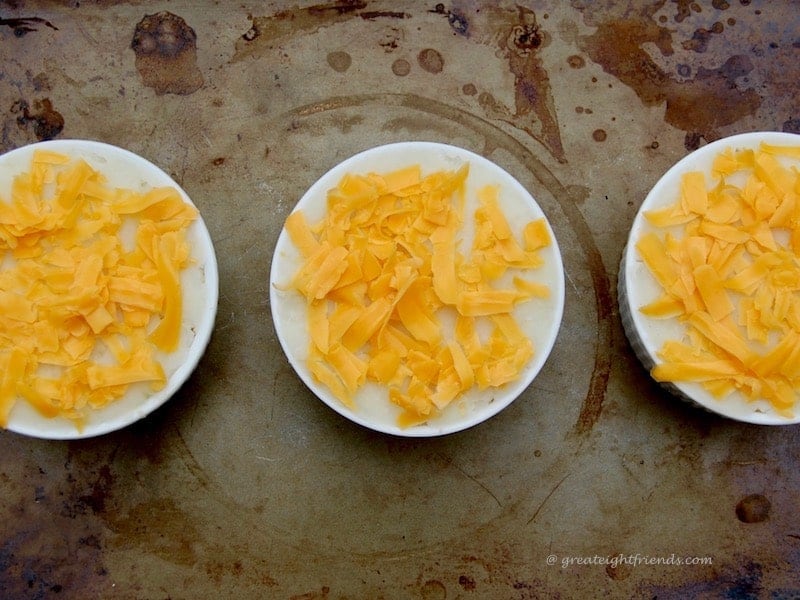 And then sprinkled with cheese! OH YA! Simple, minimal ingredients and ones you probably already have. I can do this! And boy was I glad I did!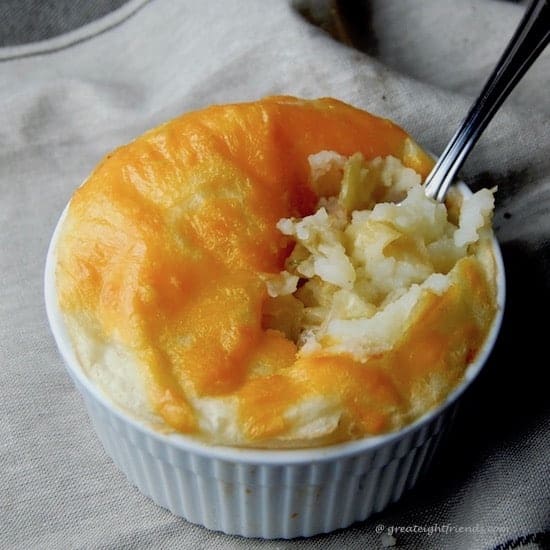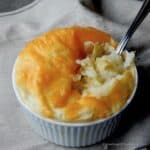 Print Recipe
Pin Recipe
Save this Recipe
Saved!
Please leave a rating!
Rumbledethumps
Recipe adapted from Food52.

Can serve 4 - 6 depending on how hungry everyone is!

Ingredients
1

pound

potatoes

,

peeled and diced

½

teaspoon

salt

4

Tablespoons

butter

1

pound

cabbage

,

coarsely chopped

1

onion

,

halved and thinly sliced

¾

cup

grated sharp cheddar cheese

1

teaspoon

chopped chives

Sea salt & freshly ground pepper
Instructions
Preheat the oven to 400ºF.

Put the diced potatoes in a medium saucepan, cover with water and add ½ teaspoon salt.

Turn the heat to high and bring to a boil.

Reduce heat. Boil gently, covered until completely tender, 15-25 minutes.


Drain and mash with potato masher or ricer.

In a large skillet over medium-high heat, melt the butter.

Sauté chopped cabbage and sliced onion, until translucent, about 20-25 minutes.

To the cabbage/onion mixture, add ⅔ of the grated cheese and chives.

Season with salt and pepper to taste.

Transfer onion mixture to a ceramic or glass casserole dish (or individual ramekins).

Add mashed potatoes and level the top to smooth and even out.

Sprinkle remaining cheese over the top.

Bake for about 15 minutes, or until the cheese is melted and the top is golden in color. If the casserole isn't browning to your desired color, broil for a couple of minutes, watching carefully.

Serve immediately.
Notes
Gr8 tips:
If you choose to serve in individual ramekins, keep a closer watch on the time. Because of the smaller dishes, the baking time may be less, with the browning quicker.