The Anna Rose is a delicious rosé wine cocktail layered with a whipped egg white. Don't be afraid of using an egg in your drinks! Read on to the get all the info and the recipe.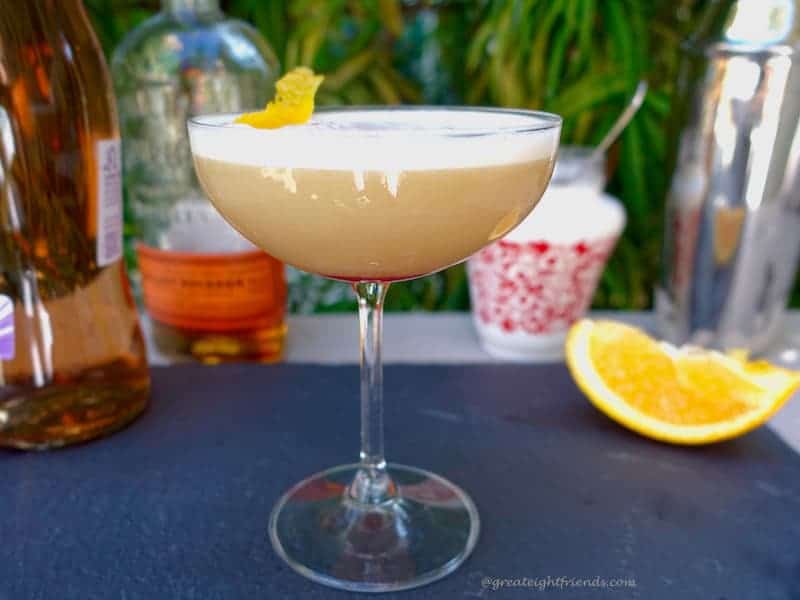 Follow our blog with Bloglovin
It seems that cocktails made with rosé wine are all the rage right now. And if that's the case, we should have one here at Great Eight Friends, so I set out to create one!
Well, creating a cocktail is more difficult than it may seem. It is much like cooking without a recipe, sure, it can be done...but to do it well takes some practice and much talent.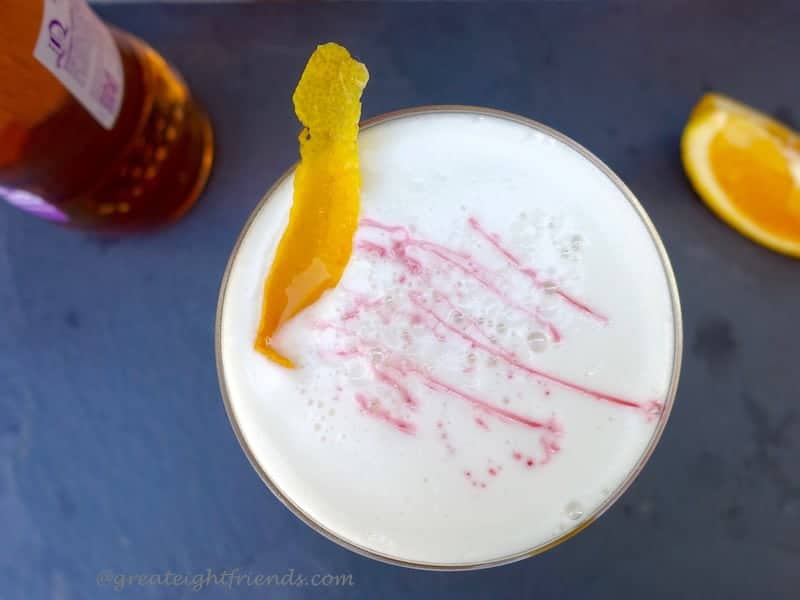 Luckily, the day I was experimenting (and failing miserably!) some friends stopped by. Kristina, who grew up with my girls, had just returned from a year abroad in Spain and brought her boyfriend with her, who, it so happens, is a mixologist!
He took my poor attempt and re-created it to make an entirely new cocktail, which he christened the Anna Rose Cocktail! (What a sweetie! I guess that's because I fed them!
Egg white cocktails have never been my thing, to be honest I've been somewhat of a purest with my drink selections. Give me a good old fashioned martini or Manhattan and I'm happy.
But Devyn decided that what this cocktail needed was an egg white... and he was right! After changing the proportions, drastically, and adding the egg white and a dollop of cherry syrup, I can honestly say that this rosé cocktail is one of the best I've tasted.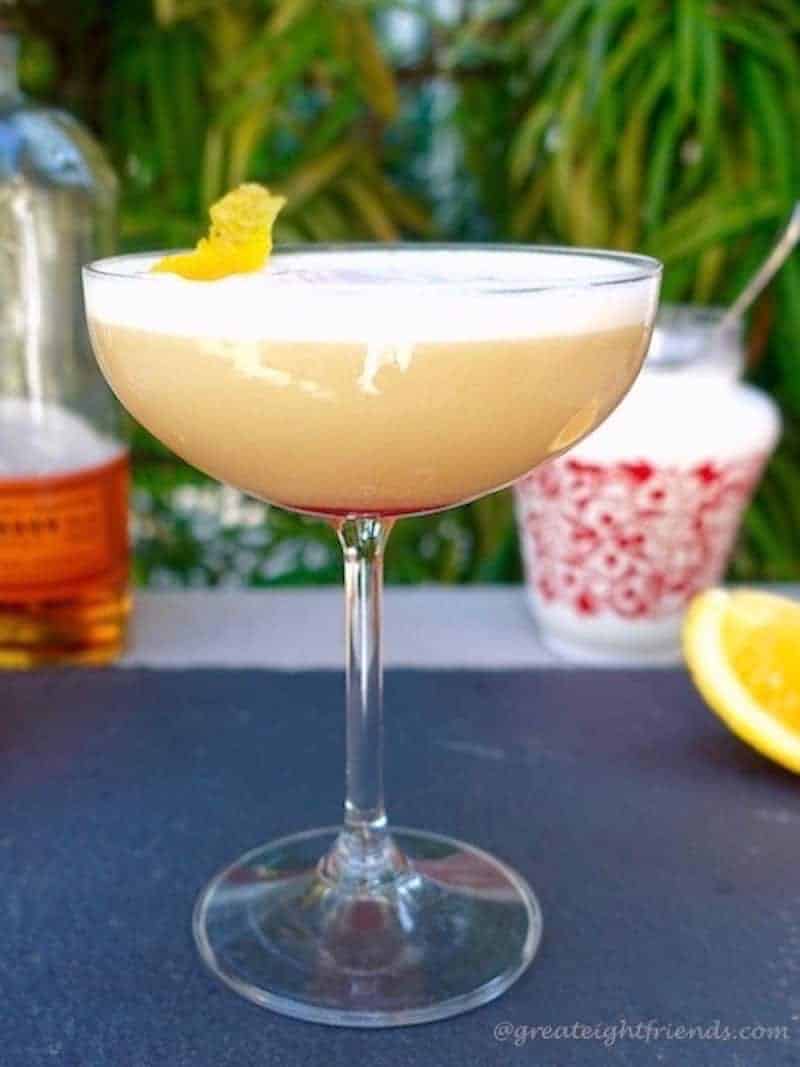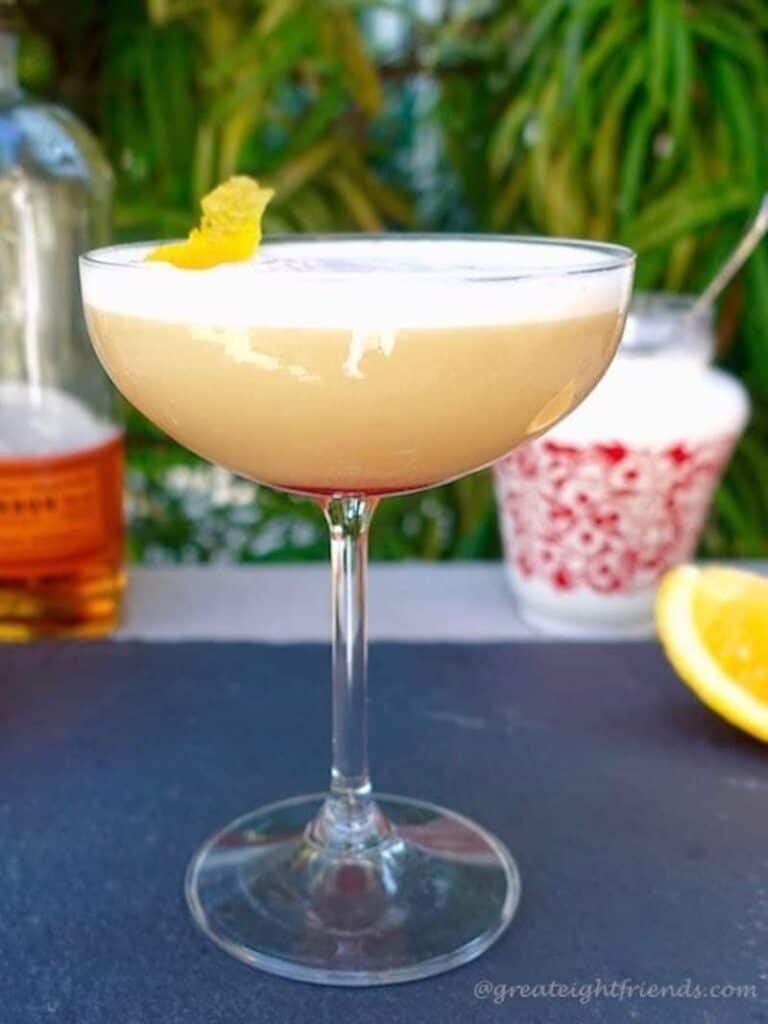 The Anna Rose is refreshing, while still being able to stand side by side with other cocktails. Don't shy away from this because of the bourbon if you aren't a bourbon person; the rosé wine cuts the bourbon and the orange sweetens it just a touch, but not too much.
So I give you.........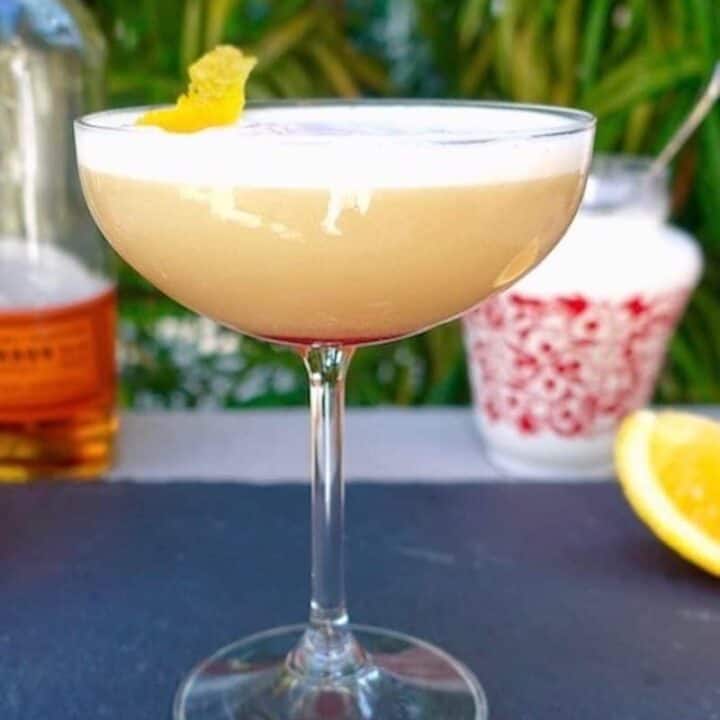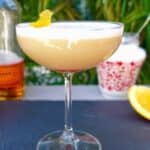 Print Recipe
Pin Recipe
Save this Recipe
Saved!
Please leave a rating!
The Anna Rose
Don't let the bourbon scare you away. The rosé wine and orange add a lovely lightness to the liquor.
Ingredients
2

ounces

bourbon

1

ounce

Rosé wine

,

I prefer a Rosé from Provence for this cocktail

¾

ounce

fresh squeezed orange juice

1

egg white - If you choose to use the packaged pasteurized egg whites

,

you may need to add a squeeze of lemon juice to get them to whip just right

1

Tablespoon

cherry syrup

,

I used the syrup from Amarena Toschi Black Cherries in Syrup, see below

¾" x 2" piece of orange zest
Instructions
Chill your glass - add ice cubes to your glass then add water. Let this sit while you make the cocktail.

Fill a cocktail shaker ¾ of the way with ice cubes.

To the shaker add the bourbon, wine, orange juice and egg white.

Shake VIGOROUSLY for at least 30 seconds, if you aren't very strong, then shake as vigorously as possible for a full minute. (This will be a good workout!) You want to get the egg white whipped up.

Empty the water and ice from the prepared glass and strain the contents of the shaker into the cocktail glass.

The drink should be foamy and the egg white will start to separate from the rest of the drink and sit on top.

Slowly and carefully drizzle the cherry syrup over the top of the egg white, most of it should sit on top.

Twist the orange zest over the top of the drink to release the essence and then set it on the edge of the glass on top of the egg white.

Cheers!
Some Gr8 Shopping:
I wanted some champagne coupes but I didn't want to spend a lot of money. I found the beautiful glasses pictured above at CB2 for an incredibly low price.
The syrup from these Amarena Toschi Black Cherries in Syrup is perfect. It is viscous enough to sit on top of the whipped egg white. And you can use one of the cherries as an extra garnish if you like...pretty and delicious! You may also be able to find these cherries at an Italian market, if there is one near you.

Originally published December 27, 2016