A Nantucket Clambake Dinner Party is the perfect summer party. It's casual, easy and delicious... AND it's Gr8 Fun!!!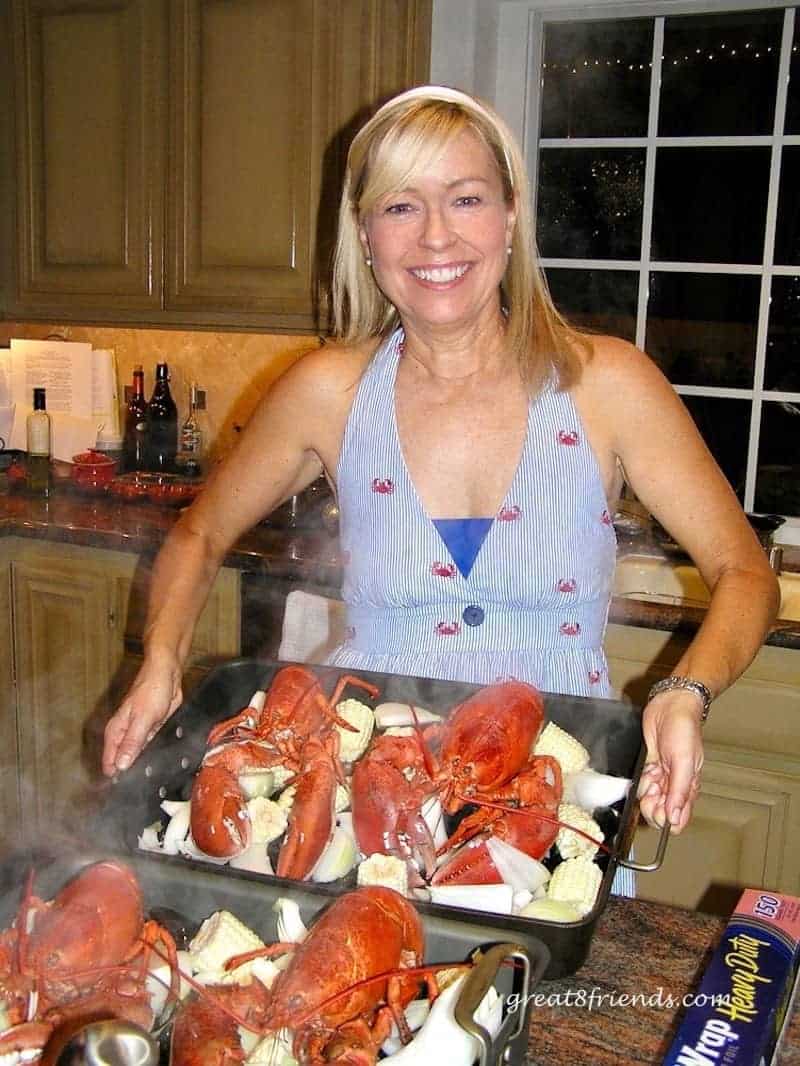 Our Nantucket Clambake Dinner Party might be one of my favorite Gr8 Dinner themes yet. (Although it's hard to say...most of our Gr8 Dinners are such fun!)
One of my best friends lives on the island of Nantucket off the coast of Massachusetts. It's such a beautiful spot.
The island is not large, but there are lots of beaches to explore and probably more amazing restaurants per capita than most large cities! (That's not a fact, just an observation.)
So it seemed to be the perfect choice for a dinner party theme! I love when a theme dictates the entrée, Nantucket Clambake...the main course was decided!
Vince and I thought it would be fun if we asked the other couples to each bring a dish inspired by a local Nantucket restaurant. So the menu was set!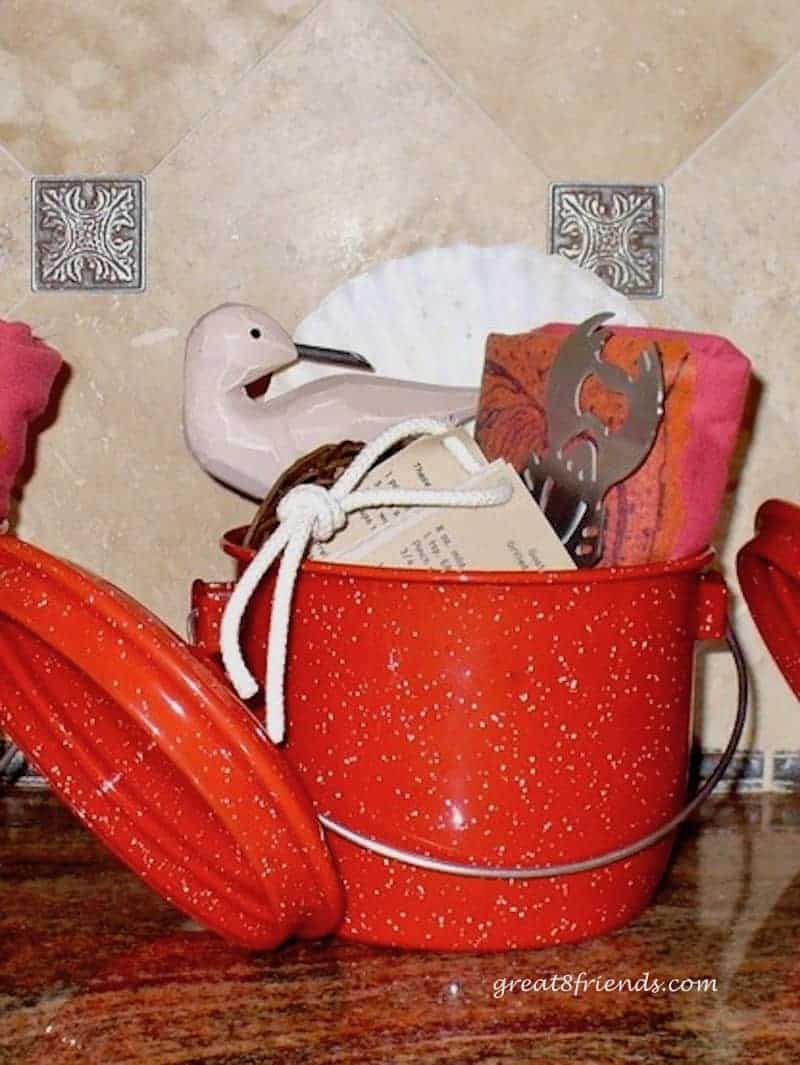 The Invitations
After choosing the theme and creating the menu, we turned our attention to the invitations. Since this is a beachy outdoor theme, we decided t-shirts would be a Gr8 idea.
I found a cute drawing and added the name of the dinner party and the date, then just printed that onto iron-on transfer paper and ironed it on to inexpensive t-shirts.
My local dollar store just happened to have small red speckled enamelware pots that became the "base" of the invite. (Remember, we only have to make three!)
Those were filled with the t-shirts (2 per couple), a shell, a small wooden seagull and the printed recipes for the side dishes and dessert.
We didn't need an actual printed invitation because the important info was on the t-shirt!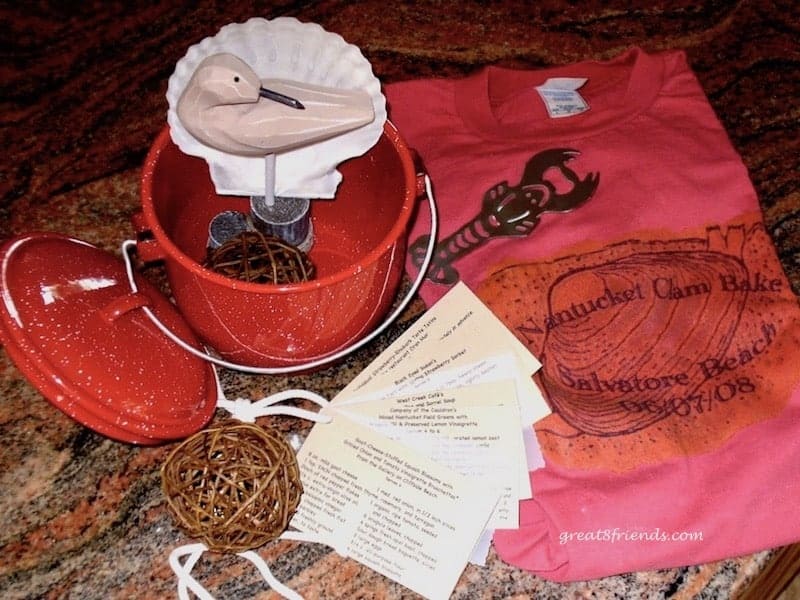 If you are re-creating this (or any) dinner party, you may not be able to find the exact components of the invitation.
But you can make the t-shirts and use another kind of inexpensive pot or bowl to put them in with whatever little items you can find that reflect the theme.
Take advantage of the dollar stores, Home Goods and similar types of stores. And don't forget the clearance aisles!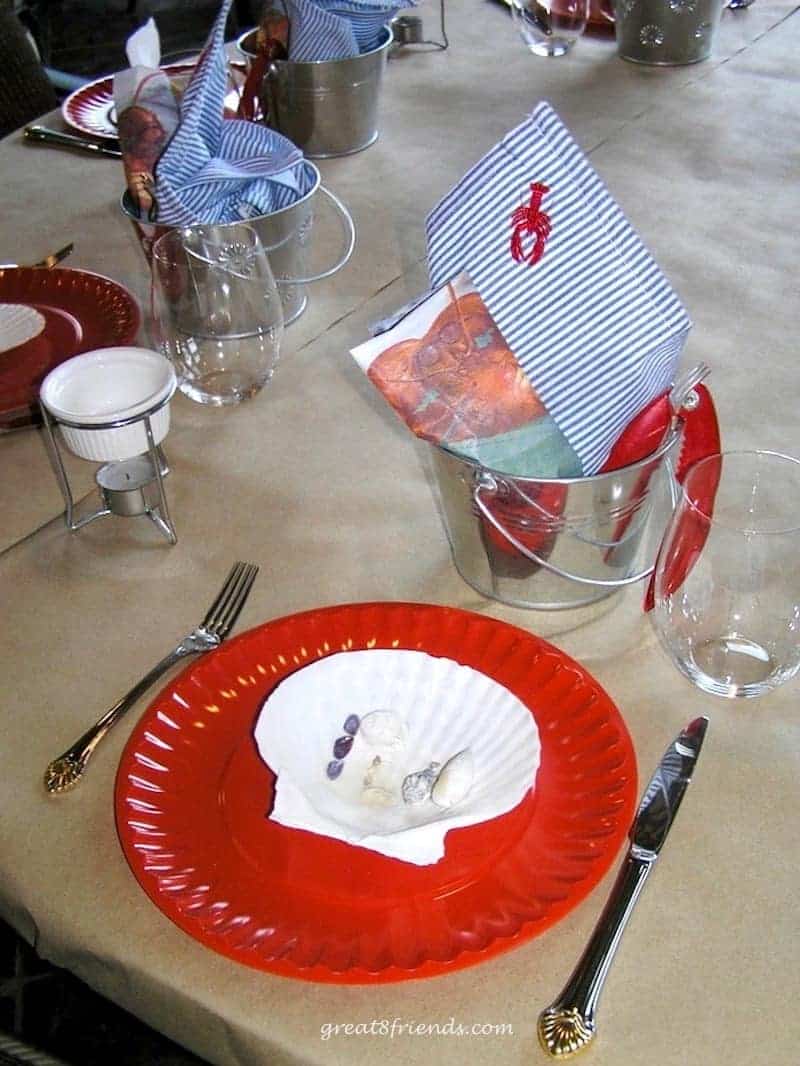 Table Setting
And while you're shopping for the invites, keep an eye open for your table setting ideas.
Since this is a clambake and the food gets dumped in the center of the table, no centerpiece was necessary. But there are some other necessities.
We needed lobster bibs, crab crackers, napkins, and pails or bowls for the empty shells. We used red plastic plates that we already owned and made the place cards using shells I've collected over the years.
I also covered the table with thick brown butcher paper, or you can use newspaper.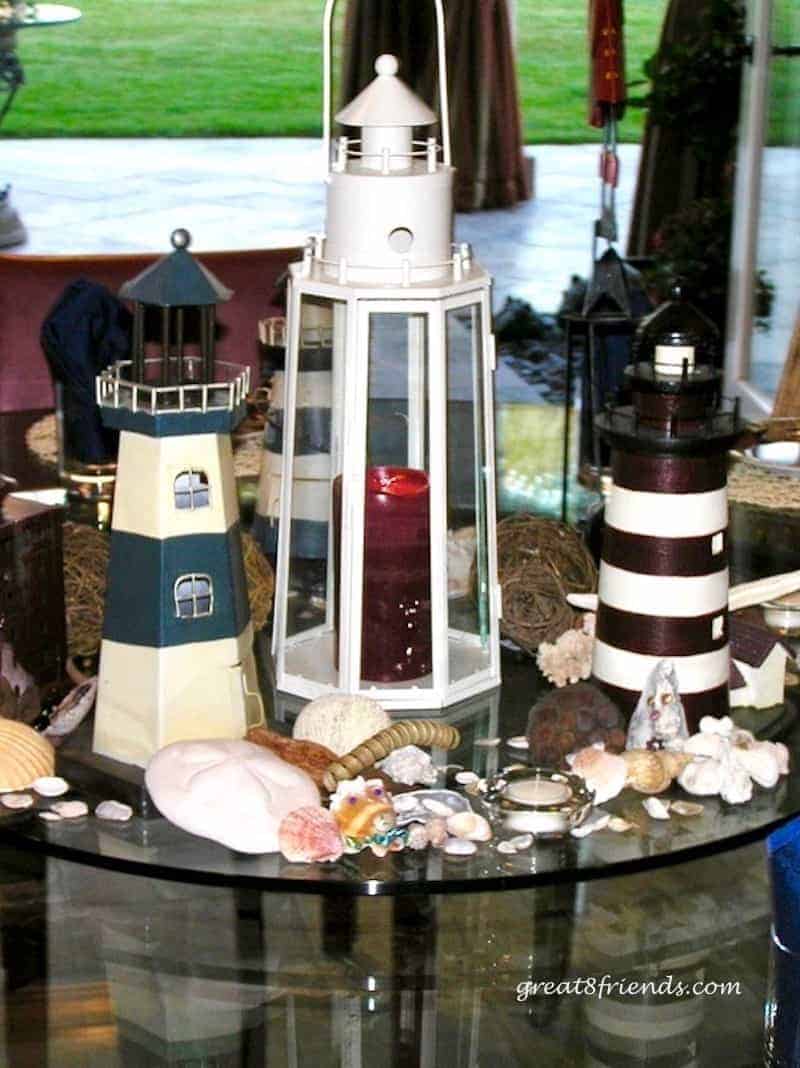 The outdoor table was set for the clambake, but I also set our dining room table so we could move inside for dessert.
A friend of mine collects lighthouses and was happy to loan some of them to me for the centerpiece for that table. I had fun setting 2 totally different tables!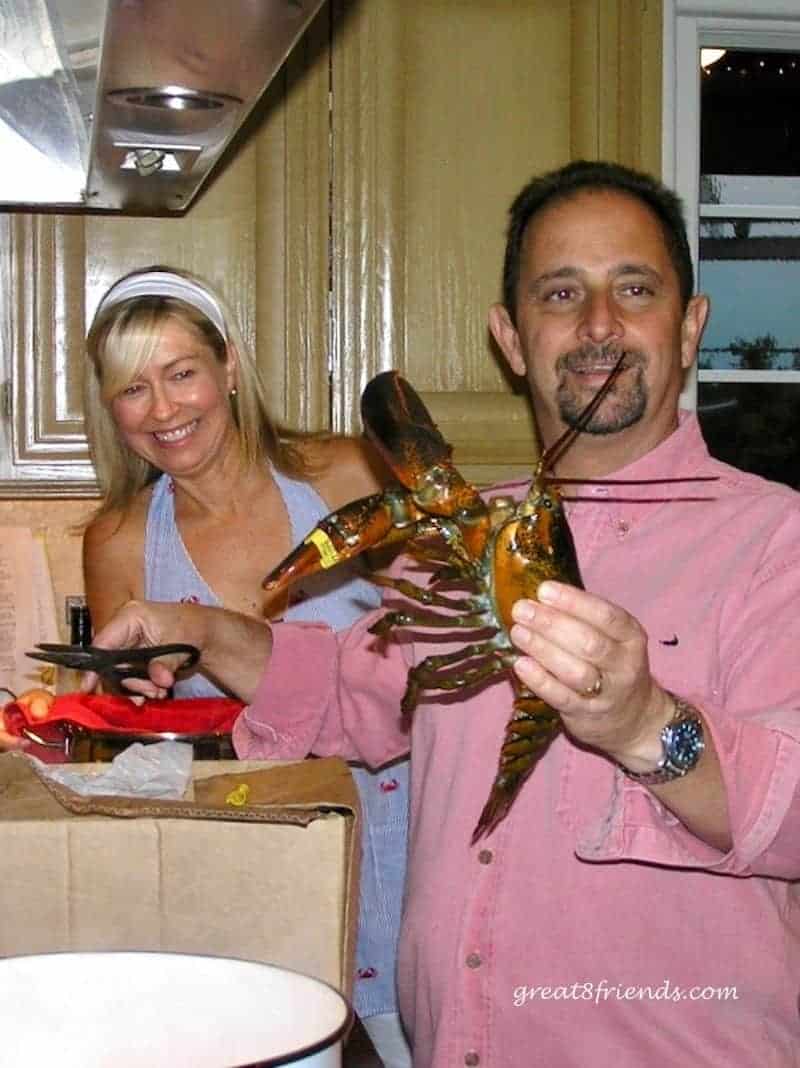 The clambake is done on the grill and is really a Gr8 meal for entertaining. It's casual, delicious, easy, and fun because mostly you eat with your hands! You do have to pre-boil the lobster...I left that job to Vince!
MENU
West Creek Cafe's Spring Pea and Sorrel Soup
Sorrel is difficult to find so Debbie created a Spring Pea and Arugula Soup inspired by this dish.
Company of the Cauldron's Mixed Field Greens with Arugula Oil and Lemon Vinaigrette, Kyle provided this dish.
Clambake on the Grill ∞ includes Lobster, Clams, Shrimp, Mussels, Potatoes, Corn on the Cob, Sausage
Strawberry-Rhubarb Tarte Tatins inspired by Oran Mor
Jurga created this Buttery Crusted Strawberry-Rhubarb Tart in her cast iron skillet to honor the idea of the dessert.
Our Gr8 food is always delicious and everyone is full and happy!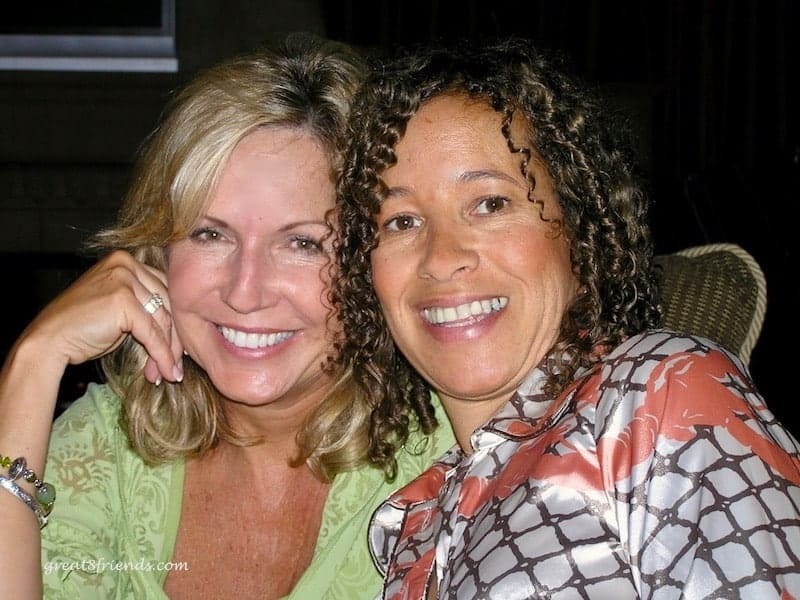 For more information about Nantucket, check out these two sites and book a Gr8 trip! Nantucket Chamber of Commerce or the Town & County of Nantucket
sm 6/15/18