Take a fun trip by hosting a Chicago Little Italy dinner party! Check out the invitation, decorations, menu and all the fun of an Italian dinner party you can have at home!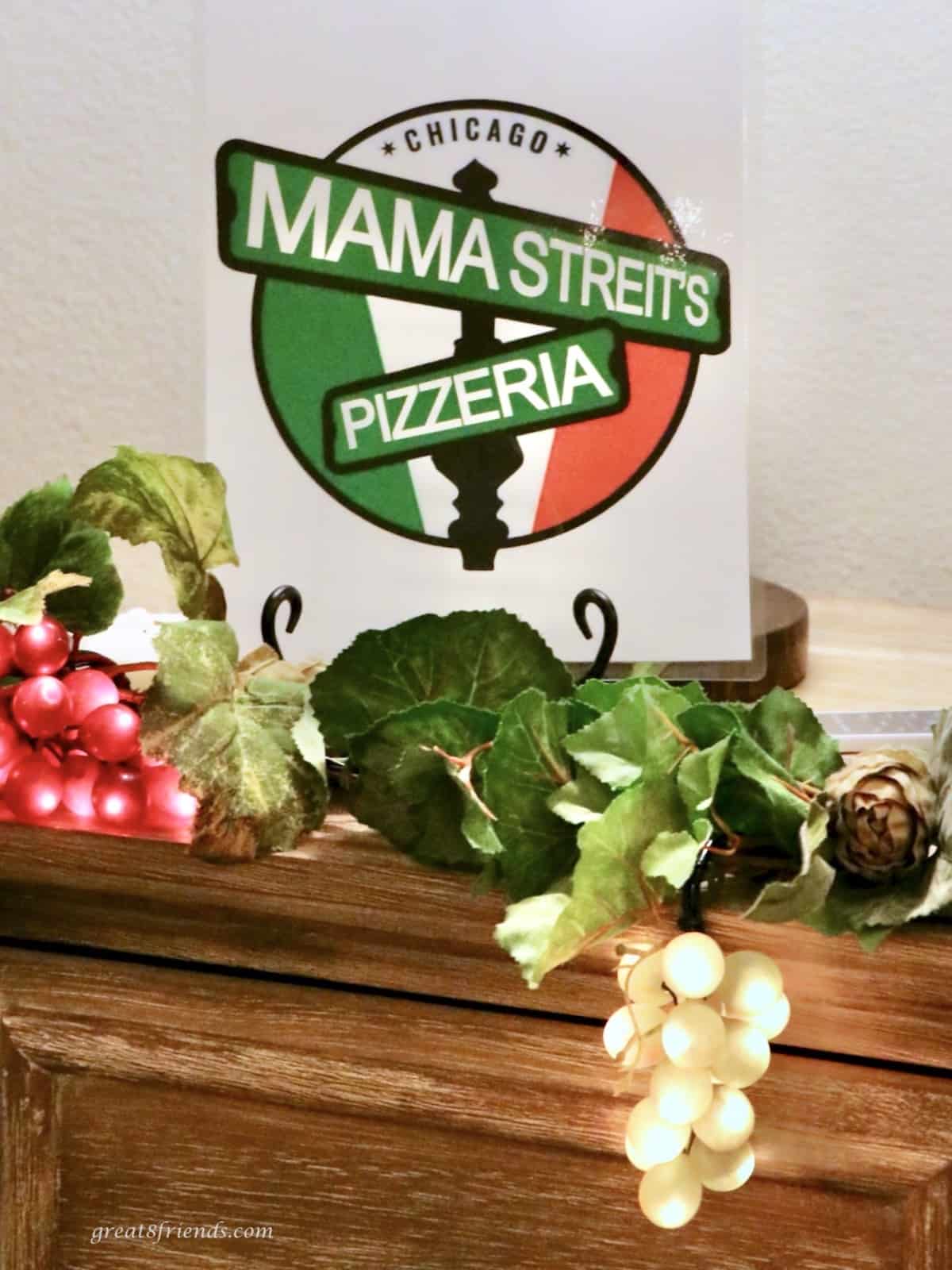 Tim and I visited Chicago last year and needed to make a stop in Little Italy on Taylor Street for some authentic and delicious Italian-American food.
Al's Italian Beef, Fontano's, Mario's Italian Lemonade, and Rosebud, just to name a few, were my favorite places to visit when I lived and worked in the city.
We couldn't agree where we wanted to eat because we wanted it all! "Let's get pizza! How about Al's Beef? The Chicken Vesuvio at Rosebud is amazing! Let's go there!"
We finally agreed on a place and over dinner we discussed how fun it would be to create a Chicago Little Italy dinner party for our next Gr8 dinner!
Taste of Chicago's Little Italy Invitation
The main part of the invitation was the pizza in the pizza box. I was able to find the boxes, pans and checkered paper all on Amazon.
Included with the invitation was a real pizza cutter!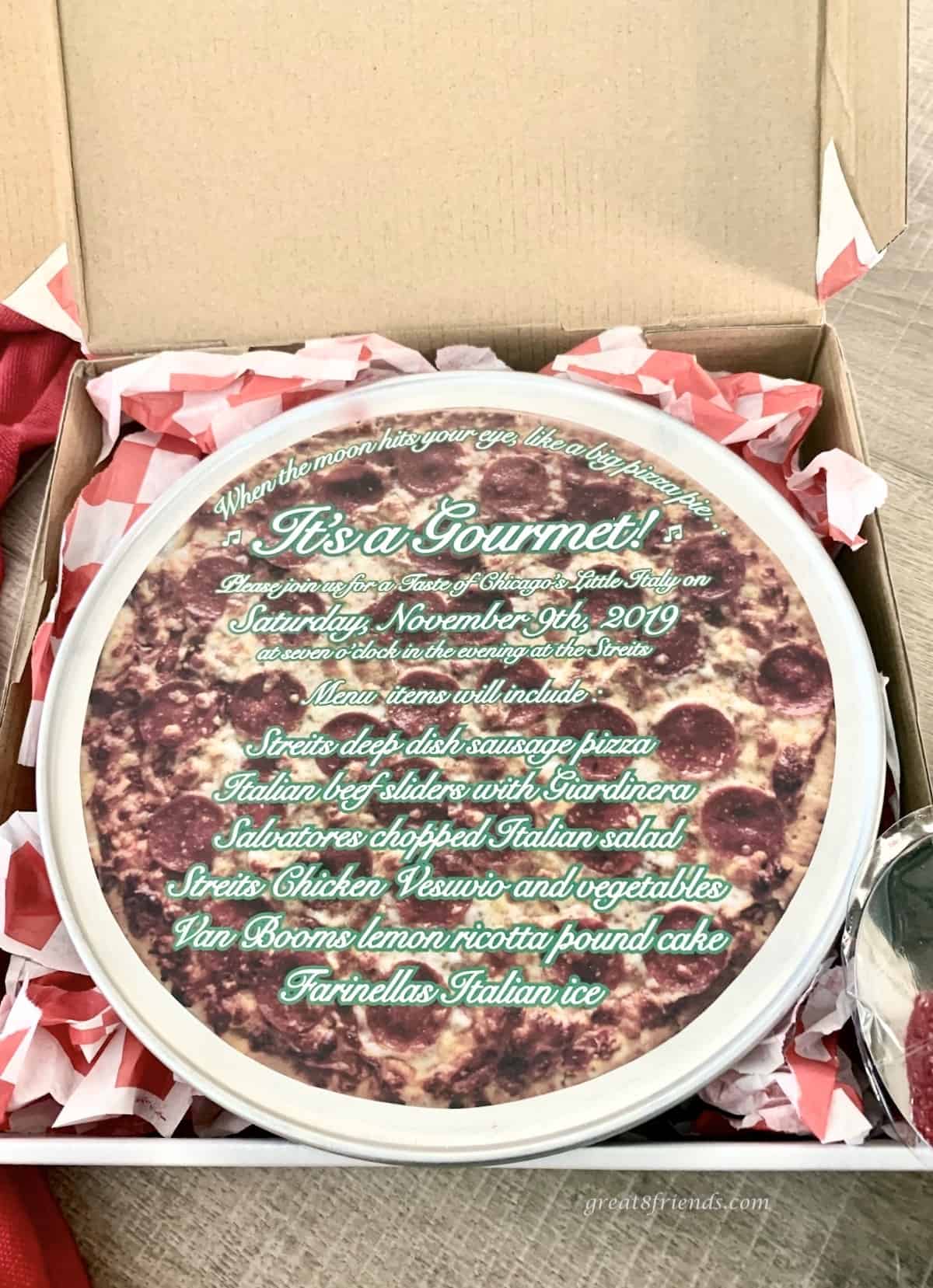 Instead of leaving the invitation by each couple's front door (which is typically the tradition), Tim delivered it in person dressed as a pizza delivery guy. He wore a red polo shirt and red visor with the logos of Mama Streit's Pizzeria.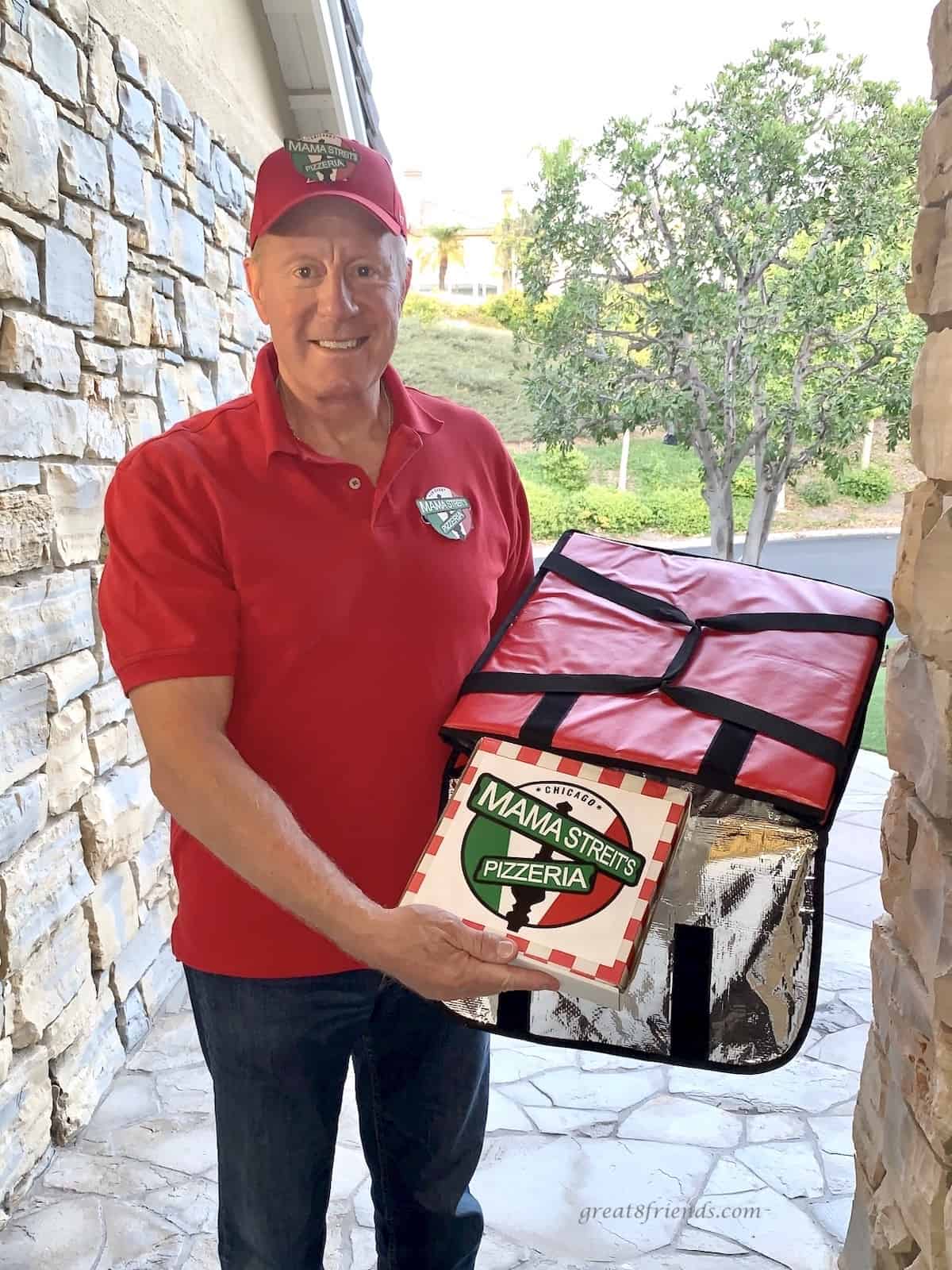 As he pulled the pizza box from an insulated delivery bag, he said, "Pizza delivery from Mama Streit's Pizzeria." He even received a tip from Joel and Kyle!
Little Italy Party Decorations and Table Setting
Our good friend Lisa, from Entertaining Events, lent us an assortment of wonderful items that we used for the accent tables and the centerpieces.
Lighted grape and ivy garland draped the buffet while small string lights hung over the dining table.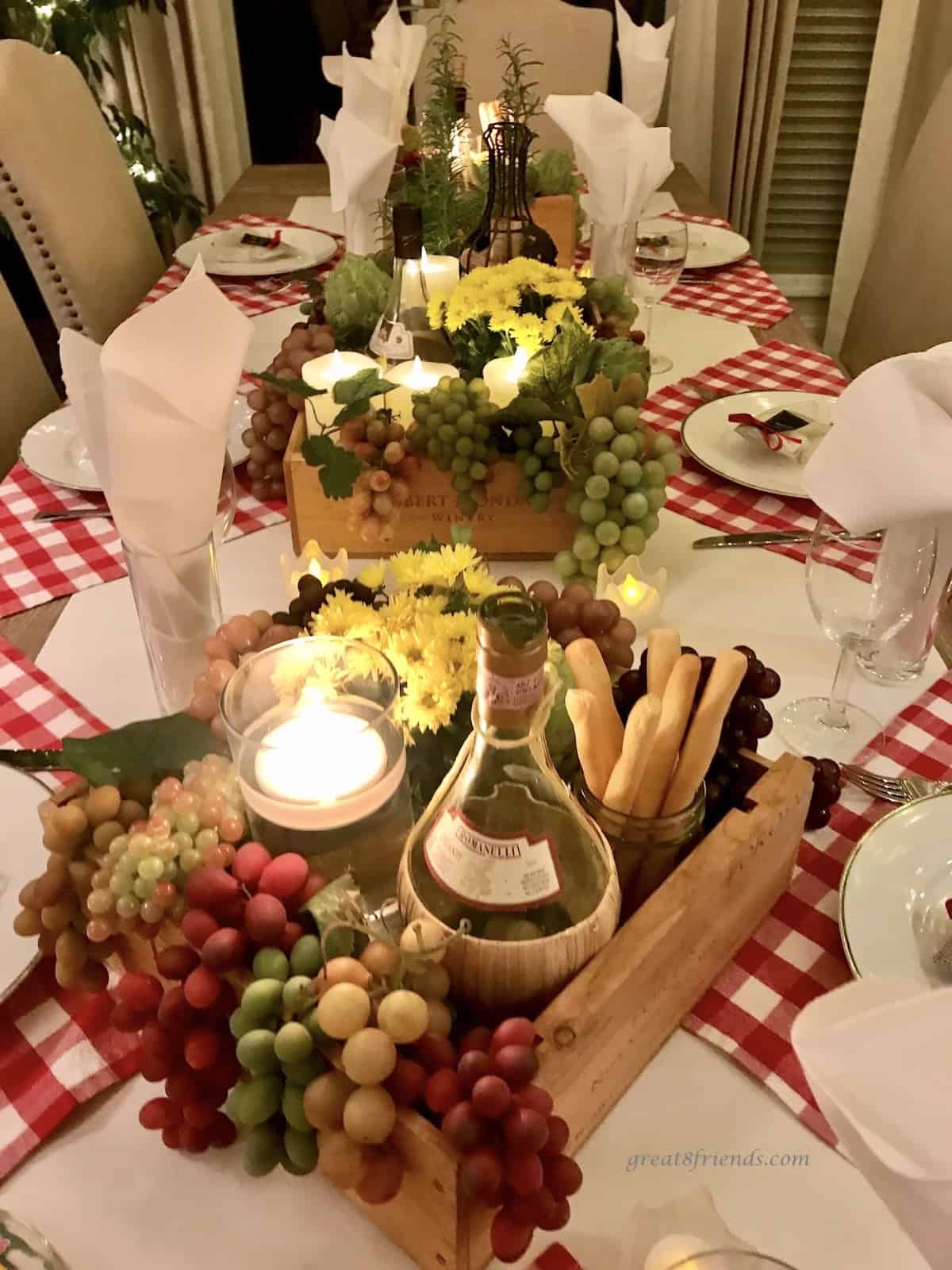 We filled wooden wine boxes with green and burgundy plastic grapes, empty Chianti bottles and candles.
Placed in between were jars filled with breadsticks, artichokes, and 6" potted rosemary plants.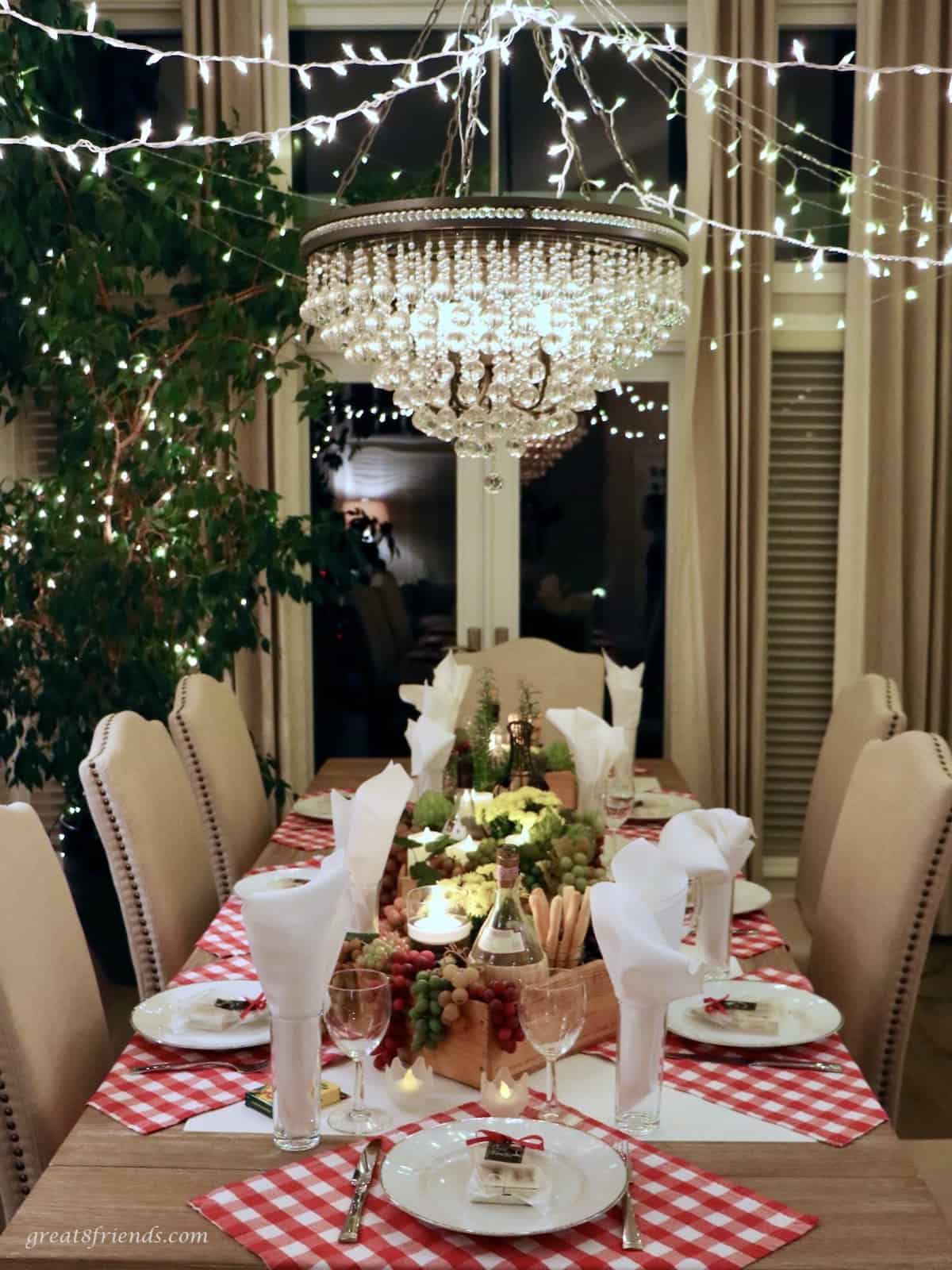 The boxes were placed on top of a white butcher paper table runner. I used our large red and white checkered napkins for placemats.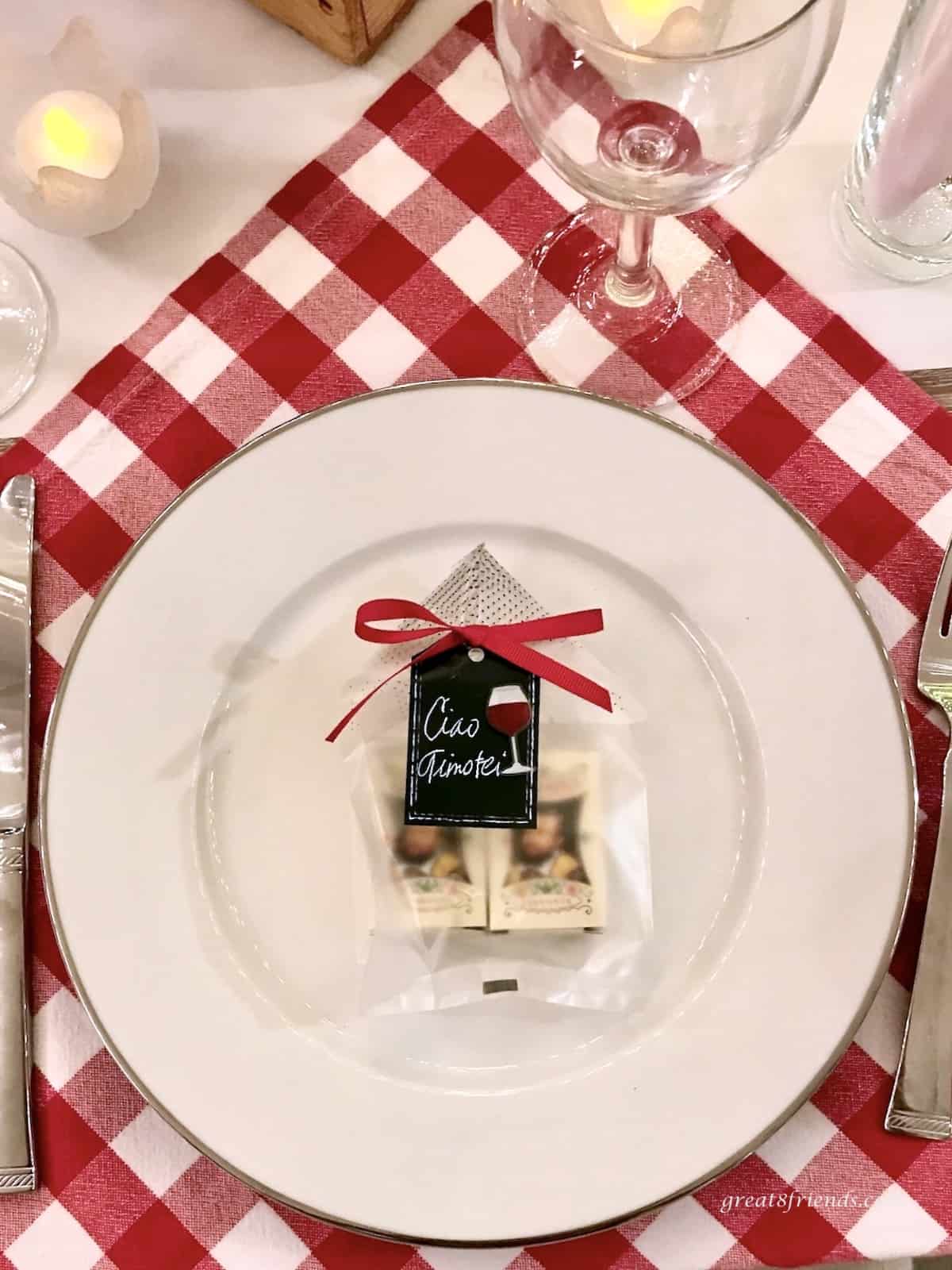 The place cards were almond nougat candies wrapped in a decorative translucent bag with the guest name written on top.
Italian Dinner Party Menu
We had to have Chicago pizza and Italian beef sandwiches on the menu. So we decided to serve the pizza as an appetizer.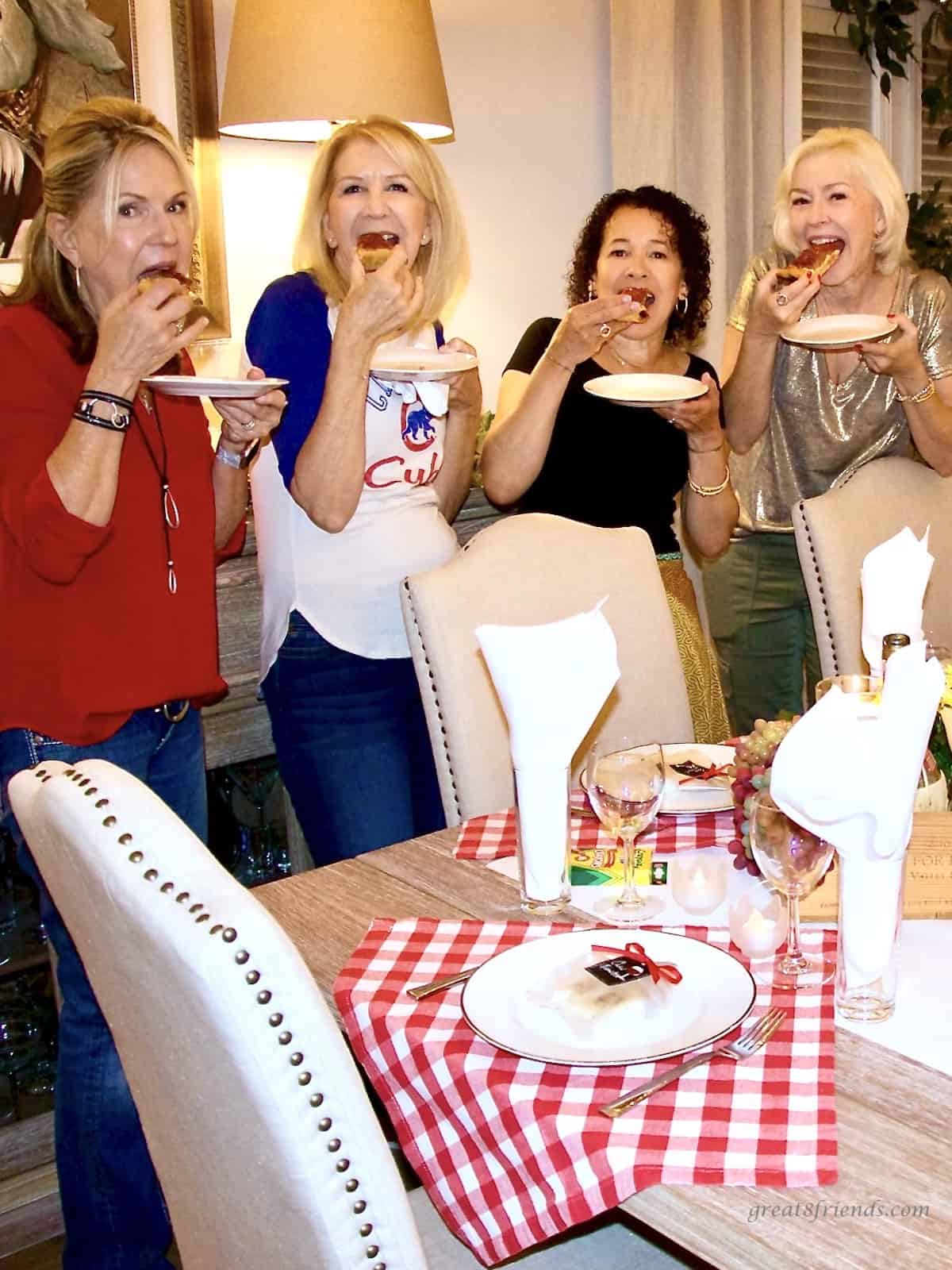 I cut the Italian beef into small sandwiches and we enjoyed them before we sat down to dinner.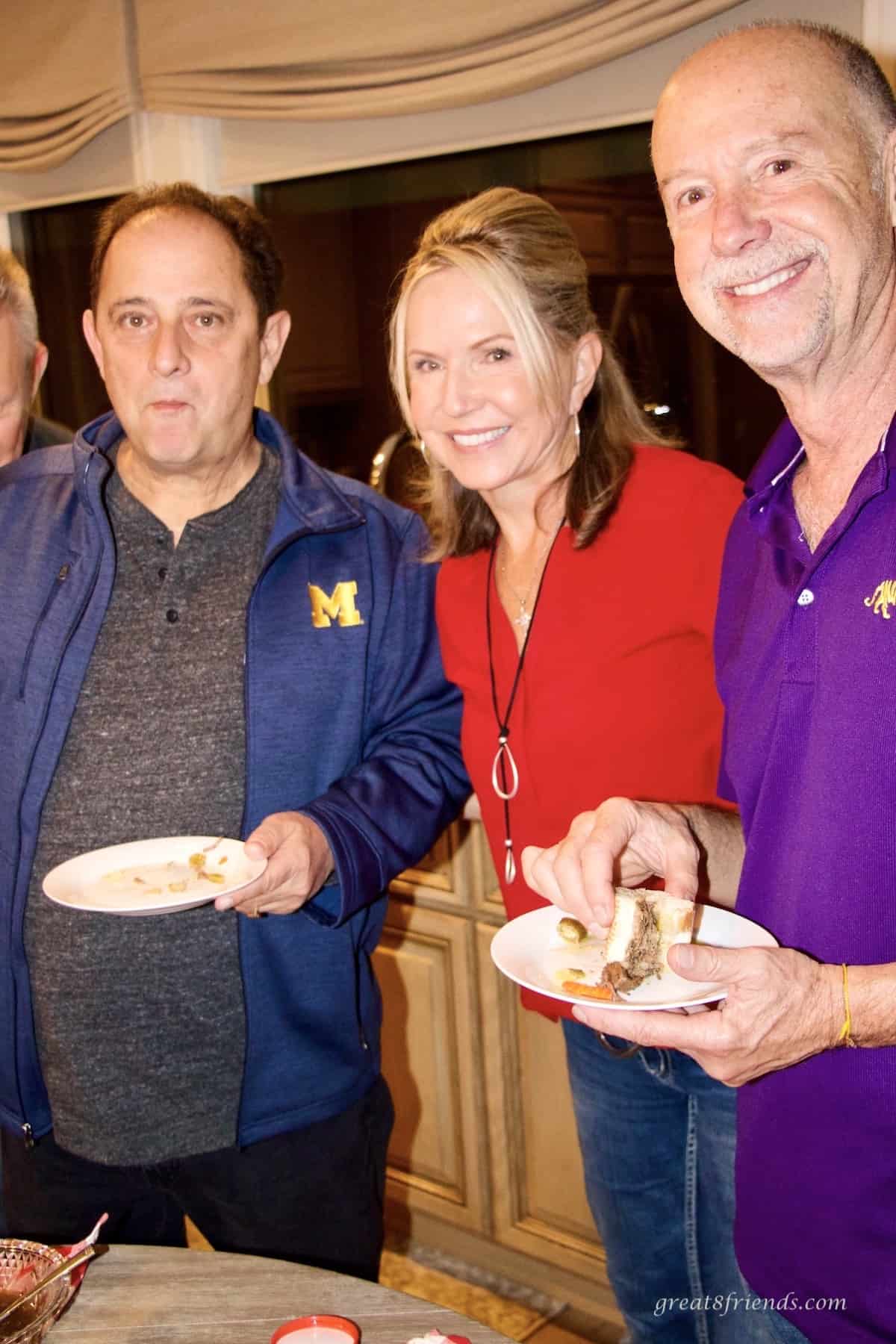 Occasionally, we love to wear something befitting the theme, so Joel and Kyle arrived in the true Chicago spirit by wearing their Chicago Cubs gear!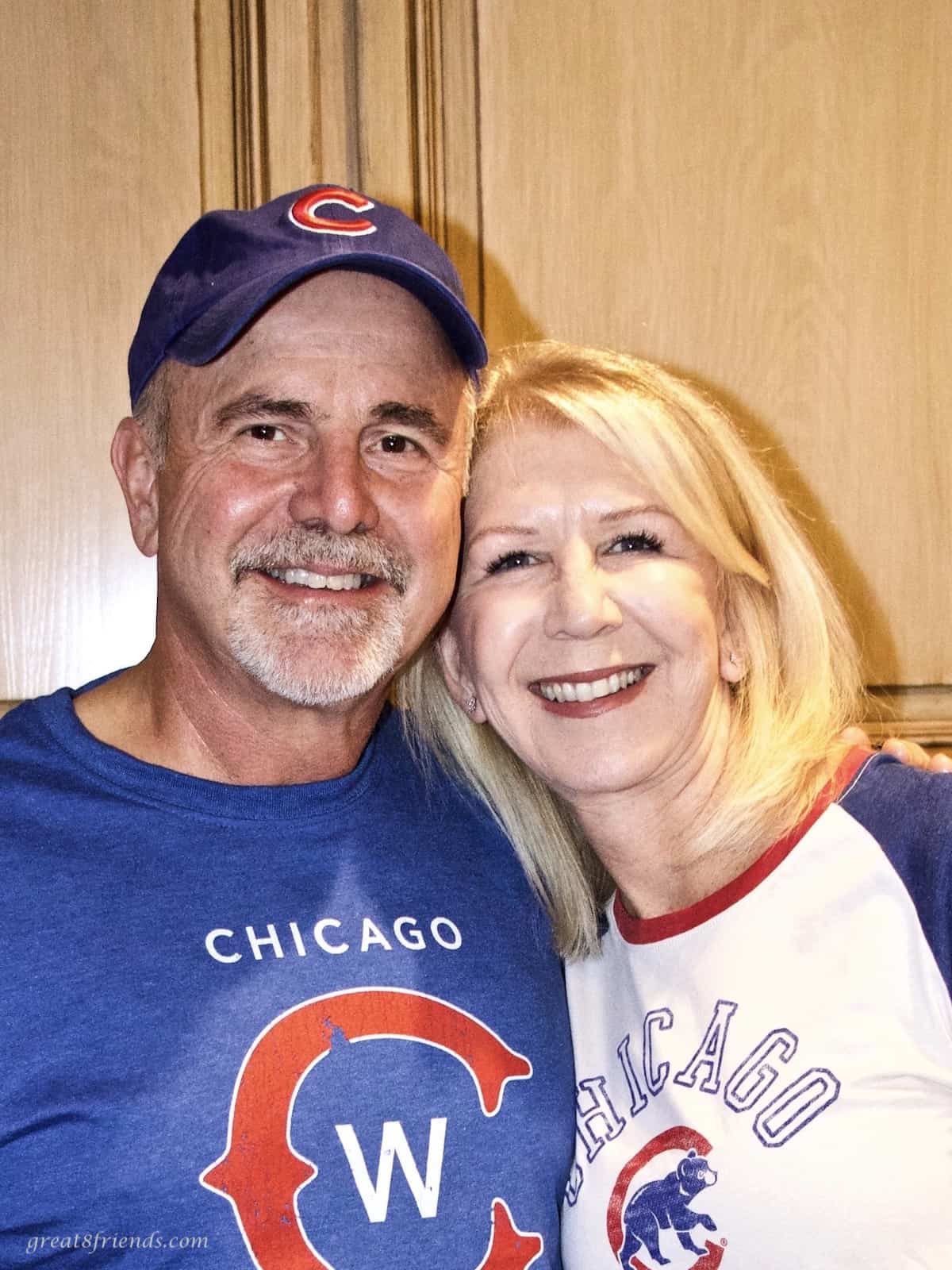 Hope you enjoyed this visit to Chicago's Little Italy as much as we did! We'd love to hear from our Gr8 friends!
Other Italian Recipes